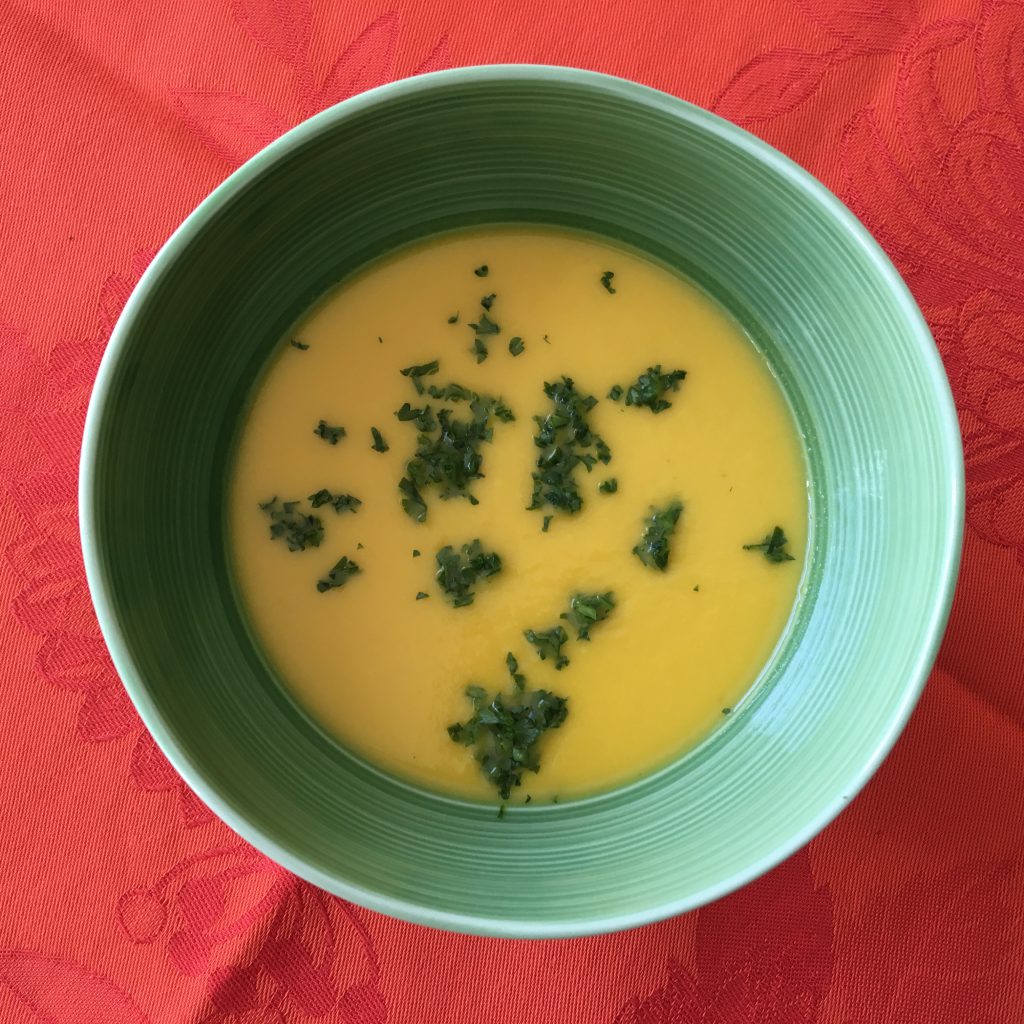 It has been, and still is, a wet and terribly windy day here in London. Church was really uplifting: great hymns, a solid sermon and nice people to talk to before and after the service.
Mr Gochugaru and I had planned to walk to the Royal Academy of Arts to view their latest exhibition, followed by a lunch of lobster roll and fries.
As soon as we left the church we knew that the wind would make for a cold and uncomfortable walk. We could drive, but by the time we reached the car our enthusiasm reached a low point.
The good thing about having a Thermomix is that it really gives you a mental boost, and I suggested that we could just head home and have carrot soup for lunch. Less than an hour later we were sitting down to a bowl of piping hot, velvety smooth soup and toast.
It really is a wonder that something as basic as a carrot can be transformed into something so lovely. Thinking about it, this just about sums up the Christian life: some of us are very plain but if we surround ourselves with good company, we can all be transformed into something altogether more attractive and presentable. I am looking forward to next Sunday…
Some of the ingredients: onion, carrot, garlic, orange juice and coconut milk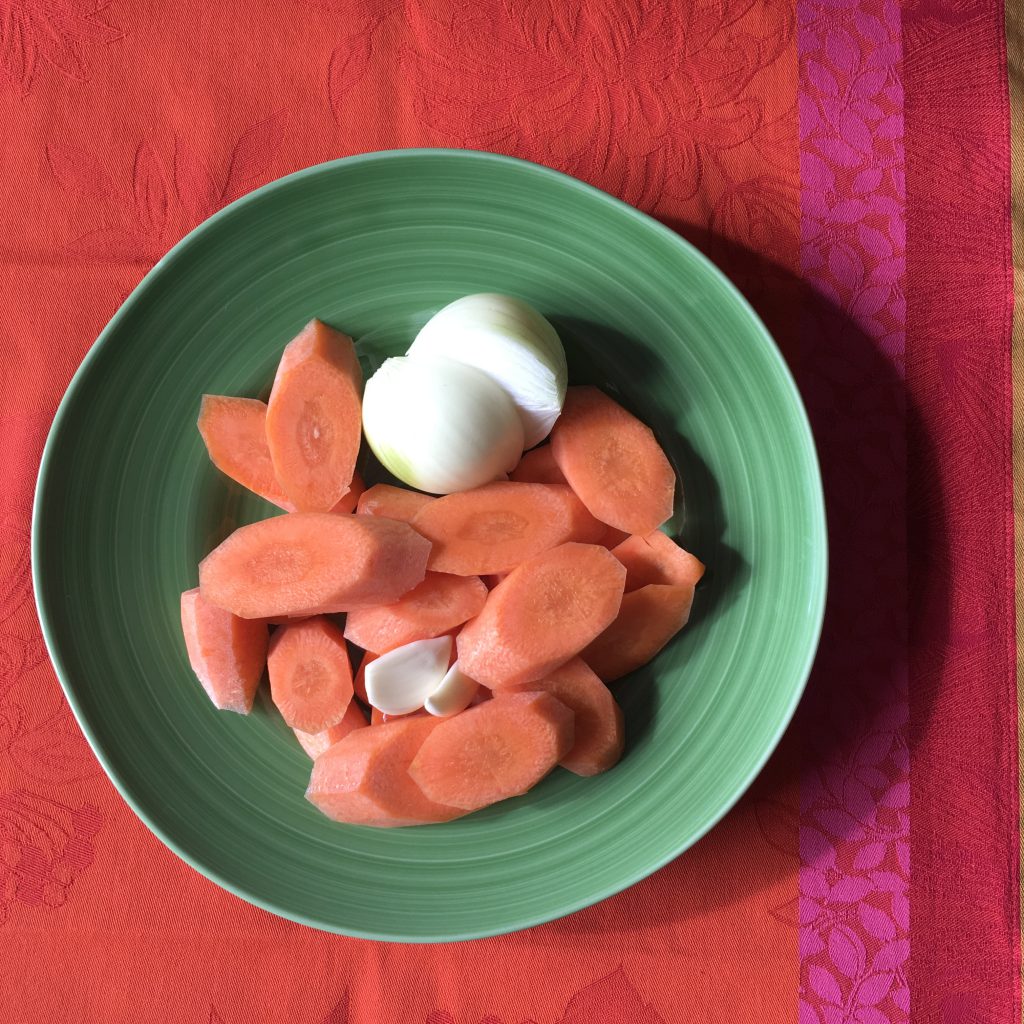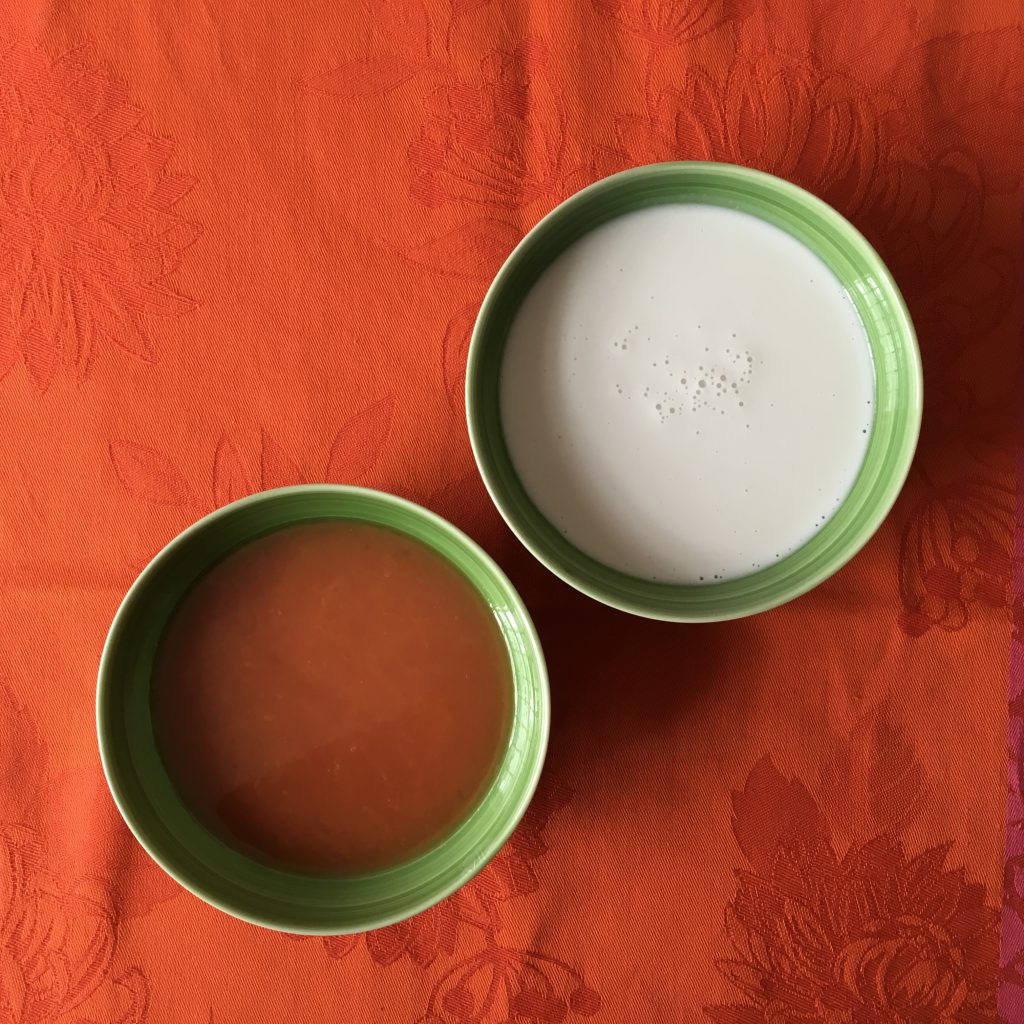 For the Soup:
120 g white onion, peeled and quartered
500 g carrots, peeled and thickly sliced
15 g garlic cloves
30 g olive oil
500 g water and 2 teaspoons Marigold vegetable stock powder
OR
500 g vegetable stock
150 g fresh orange juice (I used blood oranges)
150 g coconut milk
15 g fresh ginger, peeled and sliced
Chopped fresh parsley or chives for garnishing
How to Make:
Place the onion, carrots, garlic and olive oil in the TM mixing bowl and chop 3 seconds/ speed 5.
Scrape down the sides of the bowl with a spatula and then sauté for 5 minutes/ 100 C/ speed 1.
Scrape down the sides of the bowl again, then add the stock or water and vegetable stock powder. Cook for 12 minutes/ 100 C/ speed 2.
Add the orange juice and coconut milk, and cook for 2 minutes/ 100 C/ speed 2.
Add the ginger, then puree the soup for 1 minute/ speed 10, increasing the speed gradually over the first 20 seconds.
Garnish with the chopped parsley or chives before serving.
It only takes 3 seconds, and not even at maximum speed, to chop the onions and carrots into such small pieces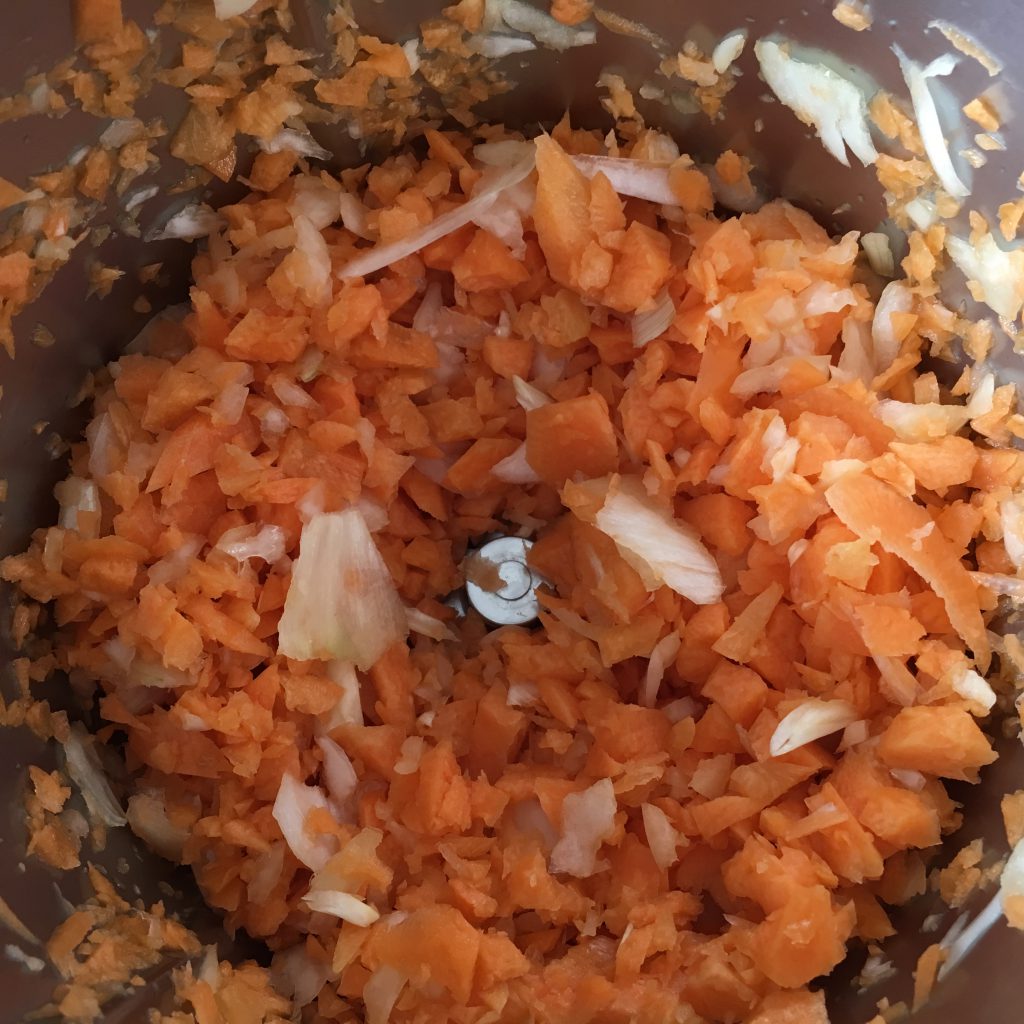 A soothing soup for a blustery day