Kuala Lumpur Diary Number 2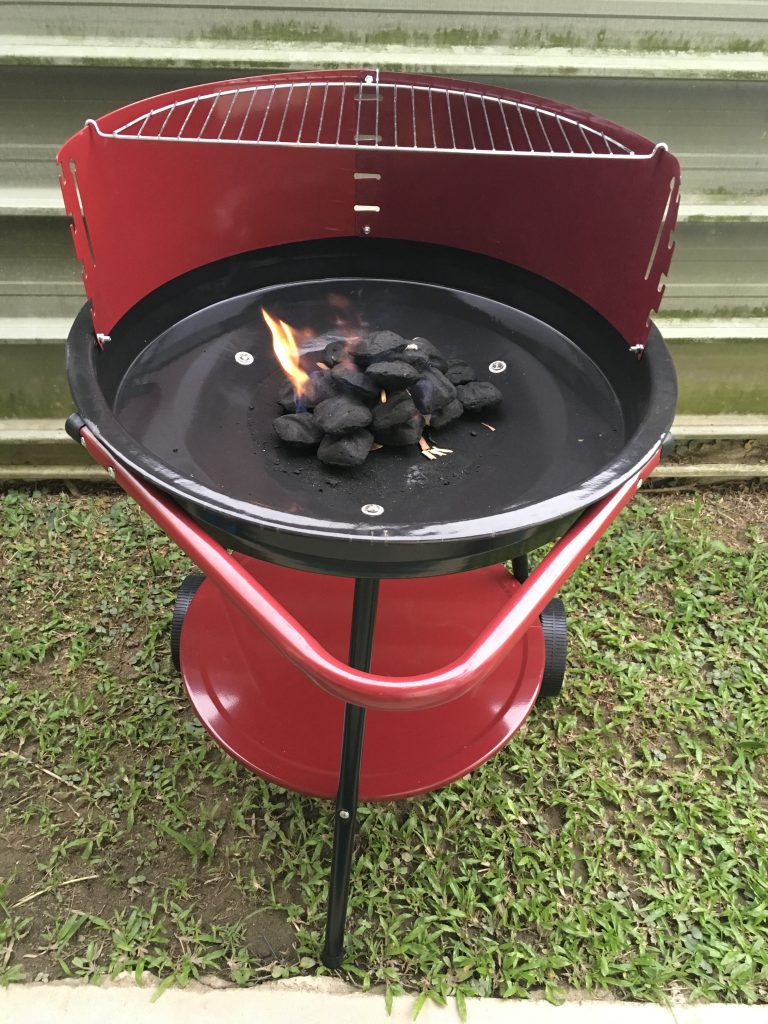 You would have thought that, living in such a warm climate, my family would be having barbeques every other week. Well, that's what I would do if I were surrounded by such weather. 
In fact I don't see hotels offering barbeques these days. Maybe everyone just wants to keep cool. Maybe I have an imagined barbecue fantasy leftover from my childhood.
For me, barbeques are one of the pleasures of life, since I find it cold even during summer in England. This year we managed a few more barbies due to the exceptional hot weather but those days have passed, and I had better get a barbecue in whilst in KL.
Previously, by way of a first dip into the world of barbeques, KL Sister and I had cooked over a foil tray, then we progressed to a small Portugese grill (I hadn't even realised she had kept this, a leftover from one of our very early travels), both of which were more suitable for a one-man campsite dinner.
So when we discovered an unused barbecue set still in its box, whilst clearing out the storeroom, we were very excited.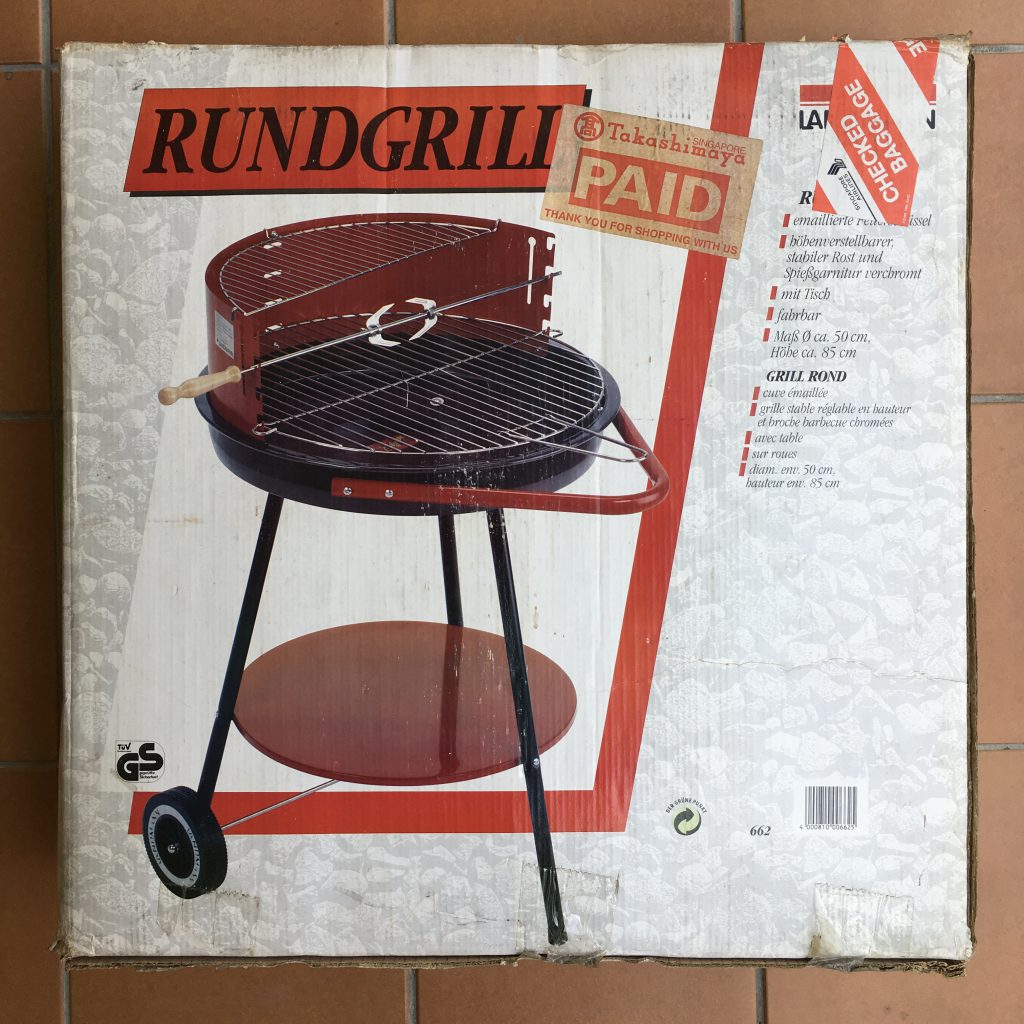 Then we tipped out the contents and realised that we needed step by step instructions for assembly.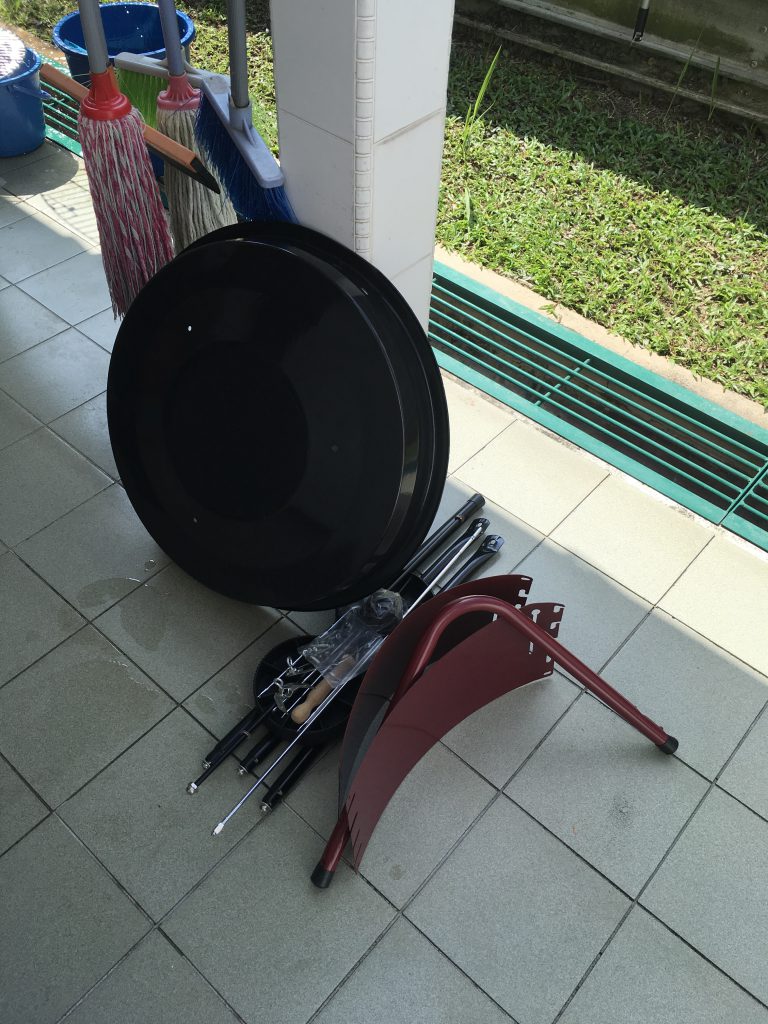 We did find the instructions…in German. The date of purchase was stamped on it, April 1994.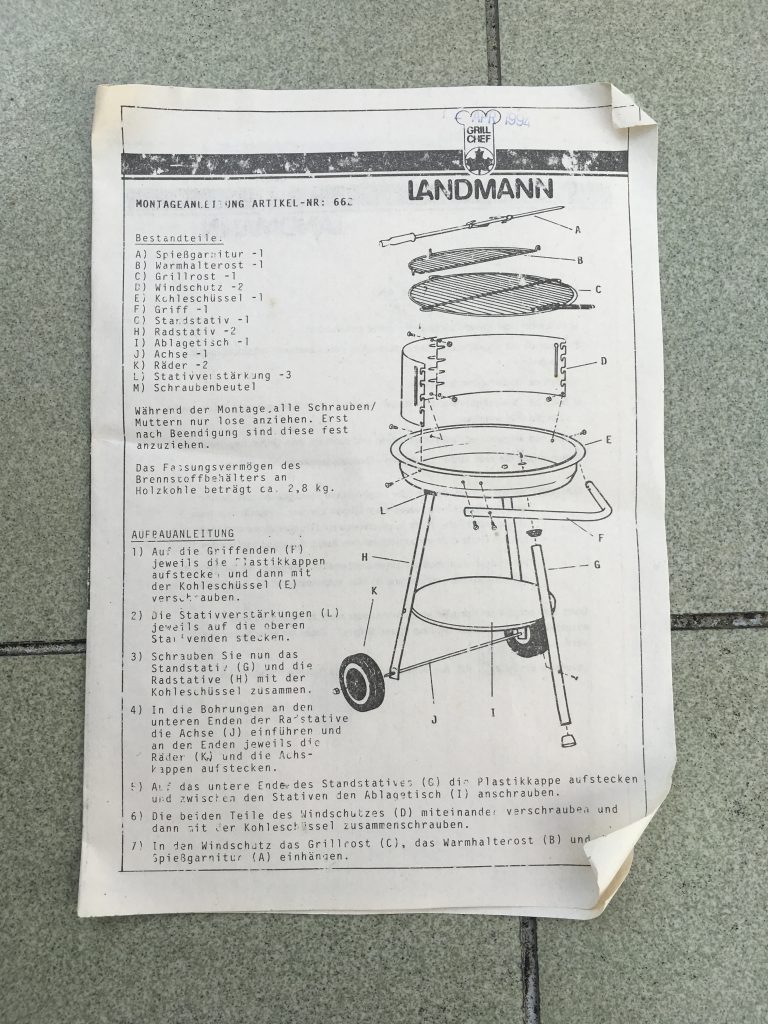 It took awhile but our maid and I finally assembled it. She told me she too loves barbecues since her mum has a stall that sells barbecued food back in the Philippines.
After that I went to pick up some coal from BBQ King, a shop that sells everything related to providing you with the ultimate barbecue experience. In response to I want to buy some coal the sales assistant pointed out multiple brands of coal in various bag sizes, plus four types of wood chips for creating smoke. Now I understand what men face when they enter a cosmetics shop and say I want to buy a lipstick for my girlfriend.
We barbecued sweetcorn, potatoes, fish stuffed with chilli paste wrapped up in banana leaf and homemade chicken burgers. For some reason KL Sister thought she should barbecue an egg in its shell, but it shattered, because the maid put it directly on the coals instead of on the grill. Death by misadventure.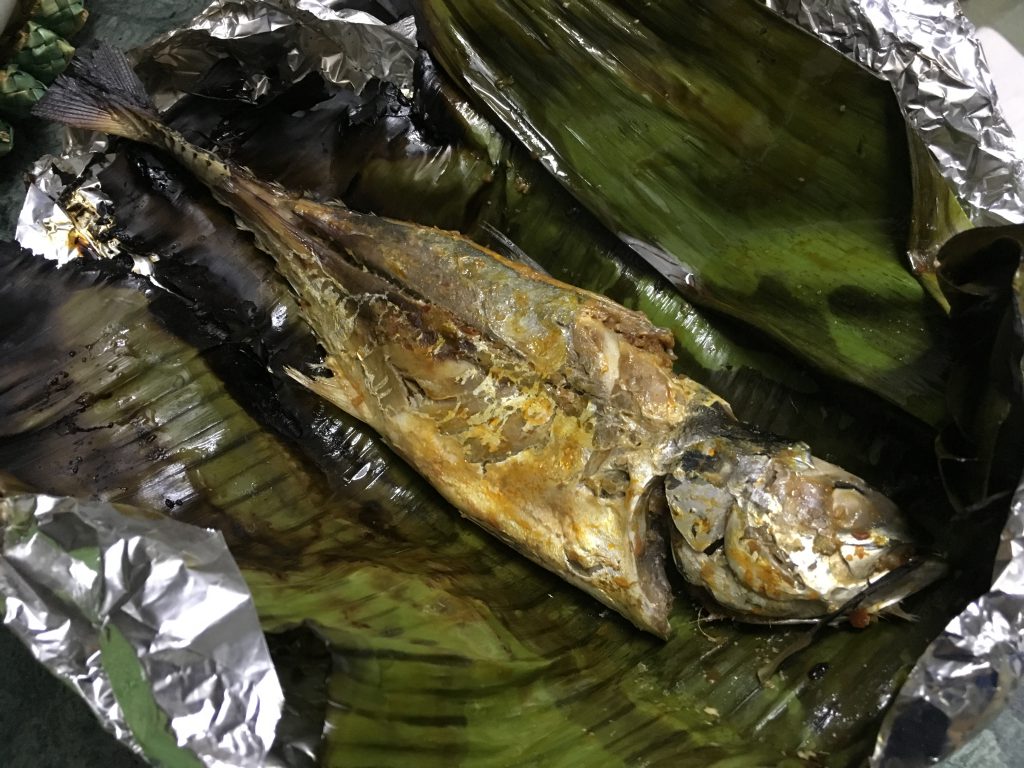 There were smiles all round as we began our meal. It was really delicious and for the first time since I arrived I slept for more than three hours that night.
For the Chicken Burgers:
600 g minced chicken
100 g onion, finely diced
2 cloves garlic, crushed
1 red chilli, seeds removed and finely sliced
80 g fresh breadcrumbs
40 g grated parmesan cheese
1 – 2 eggs, beaten
1/2 teaspoon salt
Fresh ground black pepper
How to Make:
Place all then ingredients in a large mixing bowl and using your hand, squash everything together until well mixed. Divide the mixture into six parts and roll each part into a ball, then flattening it to resemble a burger.
The texture of the minced chicken that I bought from the supermarket was really soft and I suspect this was because it was minced with fat in it. So if you are not mincing your own chicken, just use one egg or alternatively fry the burgers in a pan to seal the outside before placing on the barbecue grill.
We served the burgers in a bun with Kewpie mayonnaise, Heinz tomato ketchup and Lingham's sweet chilli sauce.