A simple but versatile mushroom dish for the start of Autumn.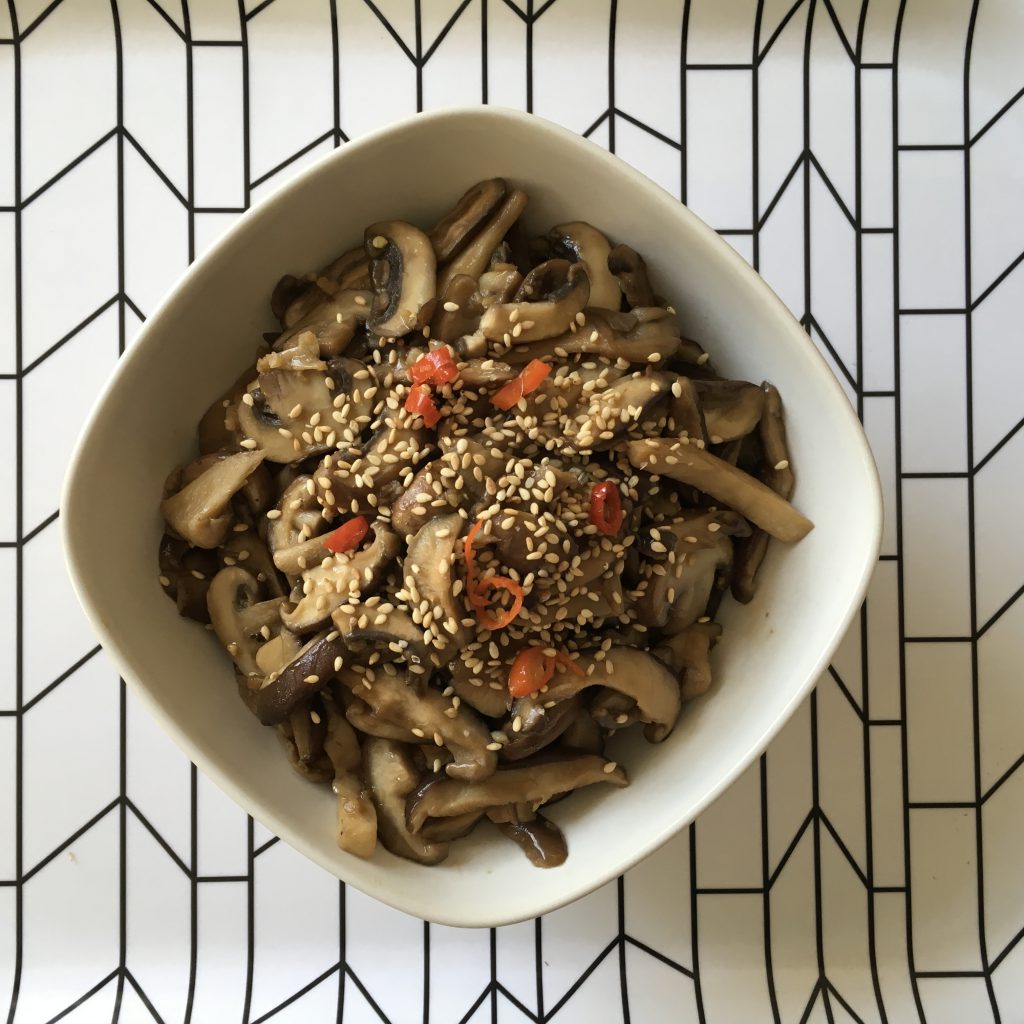 I love sesame oil and sesame seeds, but forgot to mention this fact in the previous post. The dish I associate most with sesame oil is chicken cooked in sesame oil with ginger, oyster sauce and shitake mushrooms. I must set a reminder to myself to write up this recipe. I must remind myself too that on a good day, for whatever reason, my mum used to add in a dash of cognac into the dish.
This recipe and the next (steamed aubergines) calls for crushed garlic. I have gone through many garlic crushers in my culinary lifetime. The first thing I have to say about them is that my mother absolutely opposes using them and to her, any chef worth his salt should be able to mince garlic with a chopper/ cleaver. The second thing is that all garlic crushers vary and the best I have used so far is the one from OXO Good Grips.
Garlic crusher vs Chinese chopper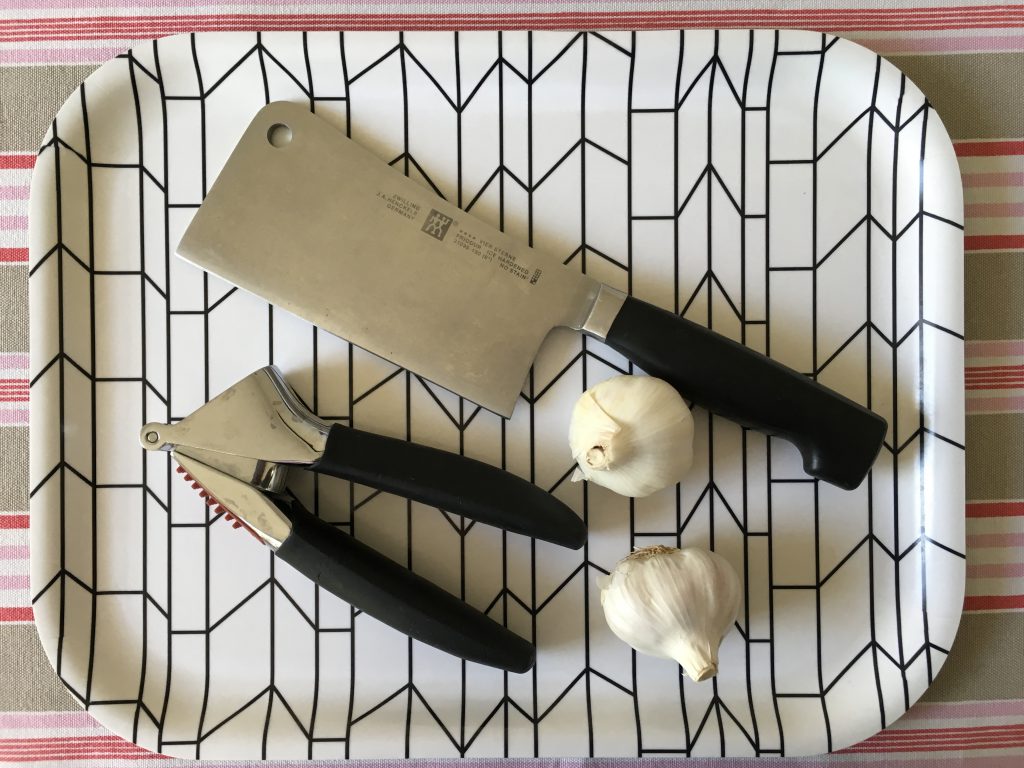 For the Mushrooms:
1 tablespoon sesame oil
2 cloves garlic, crushed
1 small red chilli, sliced
250 g mixed mushrooms, sliced (try chestnut, shitake, oyster, enoki and shimeji)
2 teaspoons soy sauce
1 teaspoon toasted sesame seeds
How to Make:
I usually make three times this amount as the mushrooms are so versatile: as a main course for vegans with rice or noodles, as a side dish, on toast with a poached egg.
Start by heating the oil in a pan, then add in the garlic and chilli.
Give everything a stir and throw in the mushrooms.
The mushrooms will start releasing its juices and shrink a little. Add in the soya sauce at this point and stir gently until everything is cooked through.
Sprinkle the sesame seeds over the mushrooms before serving.
Prepare the oil, garlic, soya sauce and sesame seeds and set aside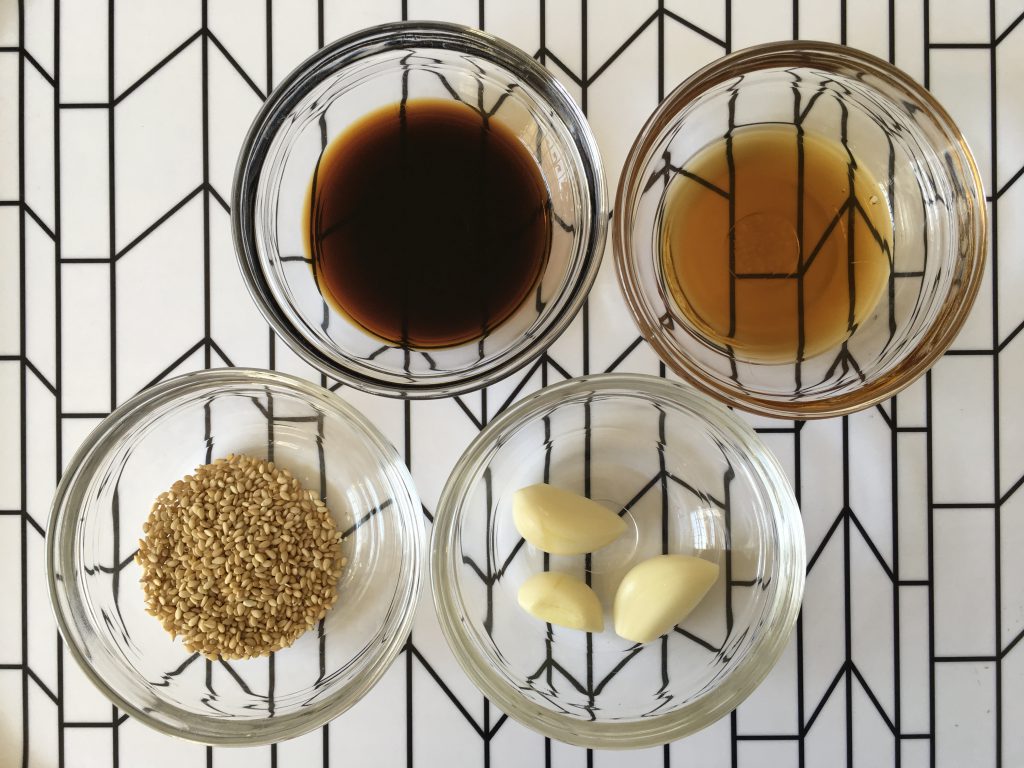 You only need 1 small chilli per portion but I was so proud of this yield from my chilli plant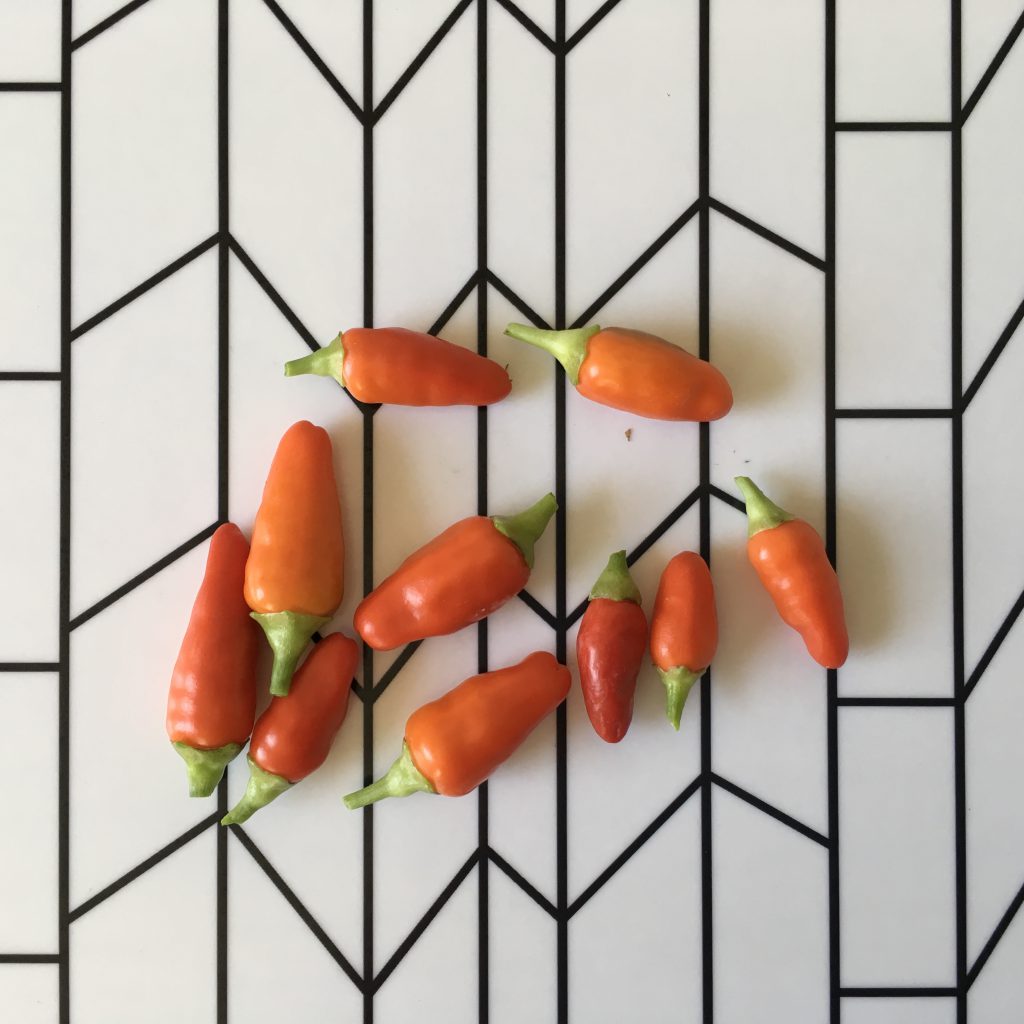 Slice the mushrooms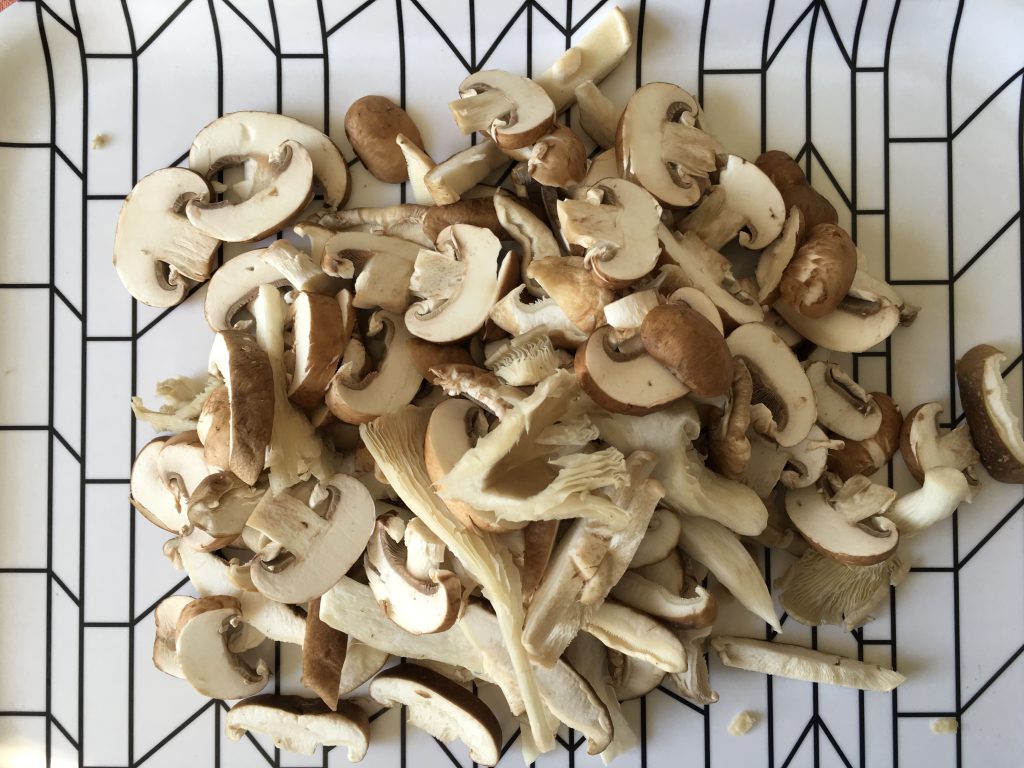 The half-cooked mushrooms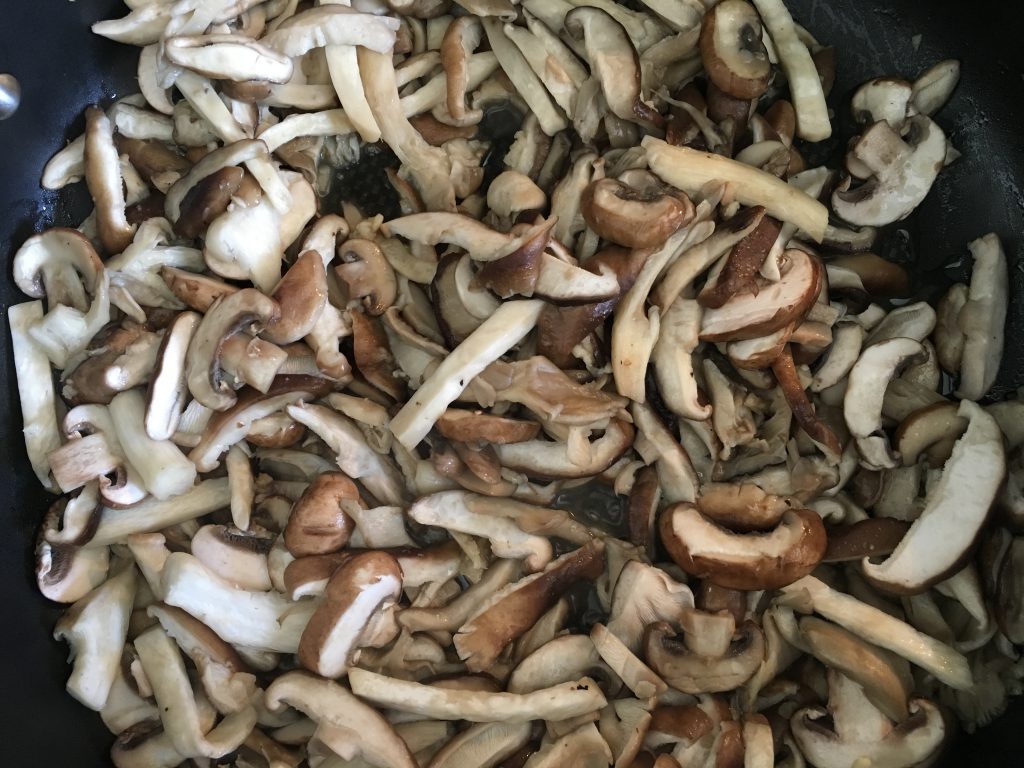 The finished dish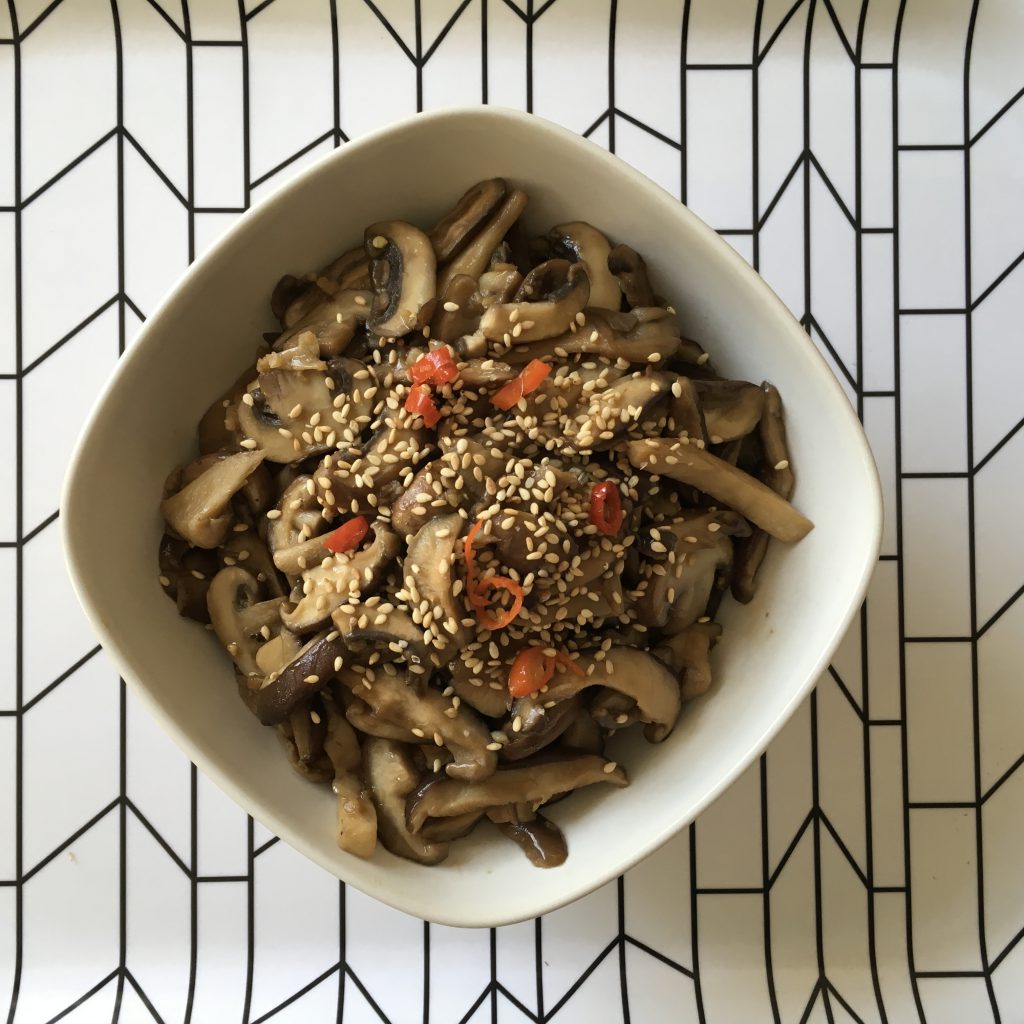 My lunch later in the week with steamed aubergines (recipe in next post)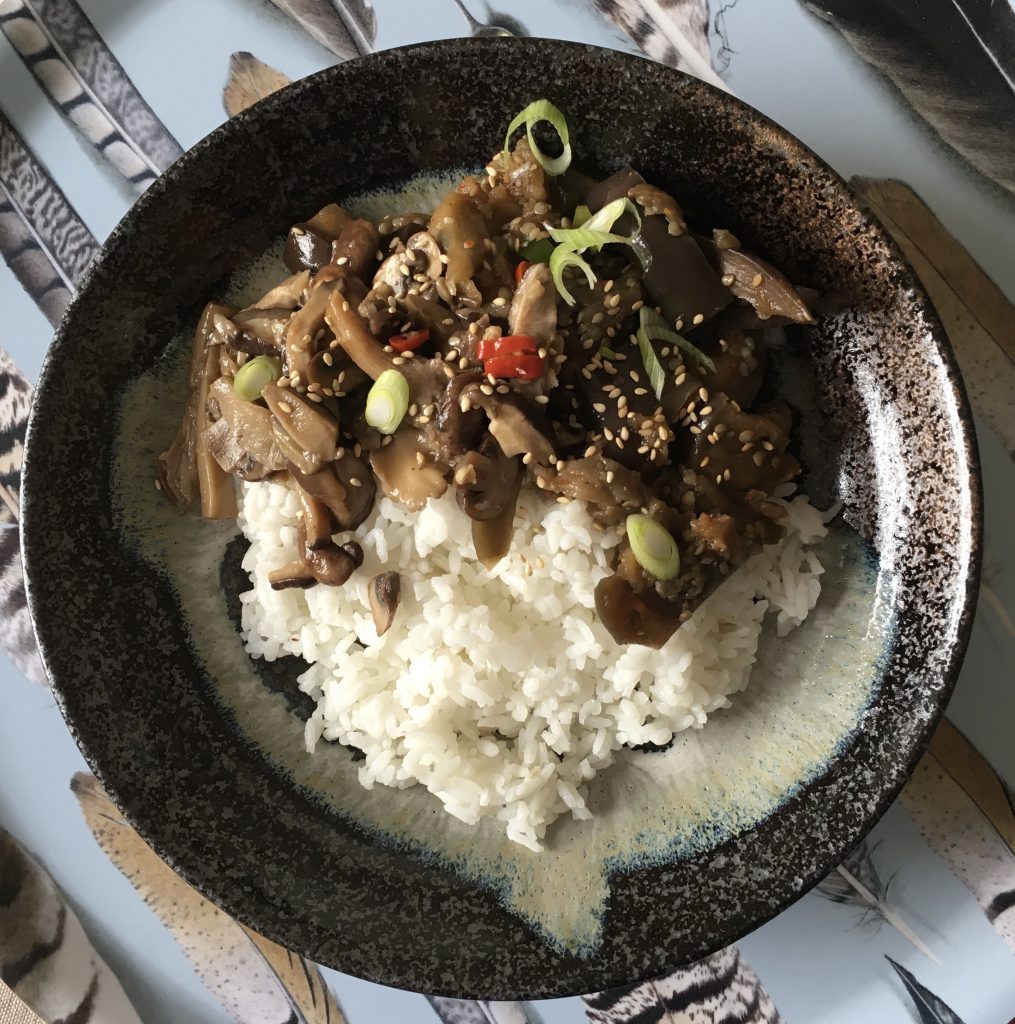 The mushrooms keep in the fridge for up to a week. You can eat them hot, warm or cold. I have made this recipe so many times before, and for so many people, but have just managed to write it down!