Diary: Tuesday 30 May, continued.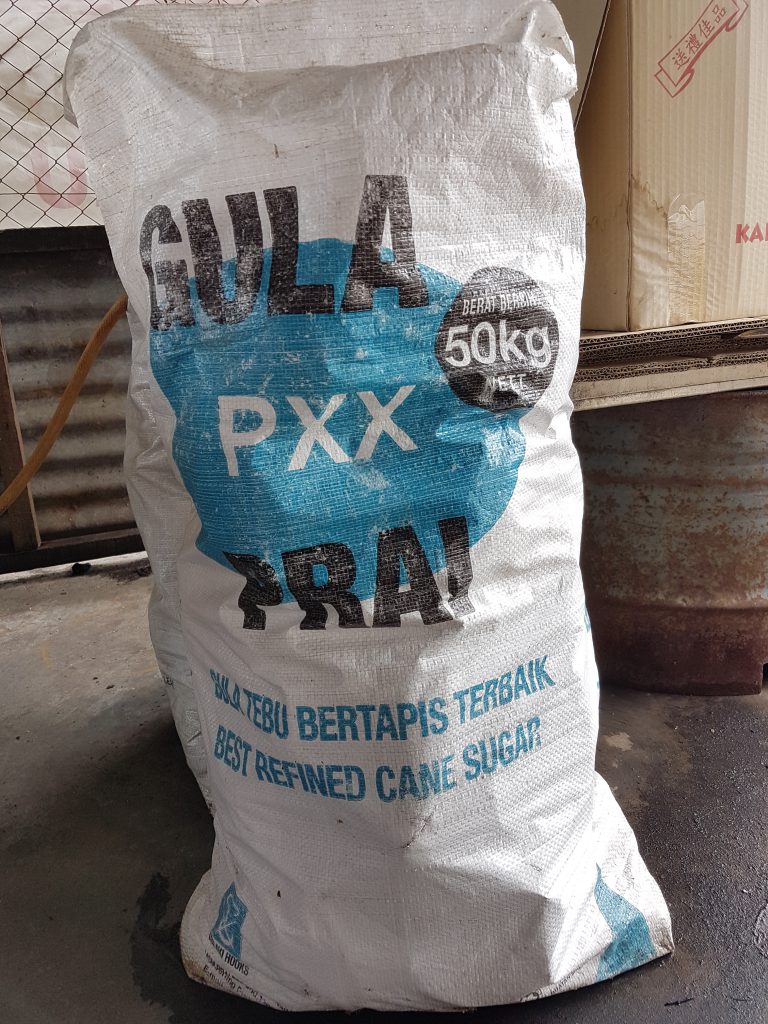 A day in which too much sugar caused my downfall.
I went to bed feeling mostly alright but woke up feeling nauseous and with a headache. I know the triggers for my headaches but this was a different sort of headache. I thought long and hard, and put it down to the types of food I had been eating since arriving in Ipoh.
The food was very tasty but it did contain the food enhancer monosodium glutamate. I never use MSG so my tastebuds are highly sensitive when I come across it in foods. Also, I had been eating a lot of sugar-laden foods.
In the space of 24 hours I had thoughtlessly overloaded my system with a continuous flow of sweet things. Later, in recounting what I ate to Mr Gochugaru, he was really shocked. He said that in all the time he has known me, I have never eaten so much sugar in one day.
Besides the big bowl of bubur cha-cha I had on Sunday evening, I also had: a regular Coca Cola, cendol, two cups of teh, a crème caramel, heong peah, patisserie, one toffee-filled chocolate, tau foo fah and at least a dozen small apong. Explanations for the local sweets are given at the end of this post, and some photos are below.
Crème caramel at Thean Chun coffee shop, where I also had two cups of teh, a bowl of noodles , some rojak and chicken satay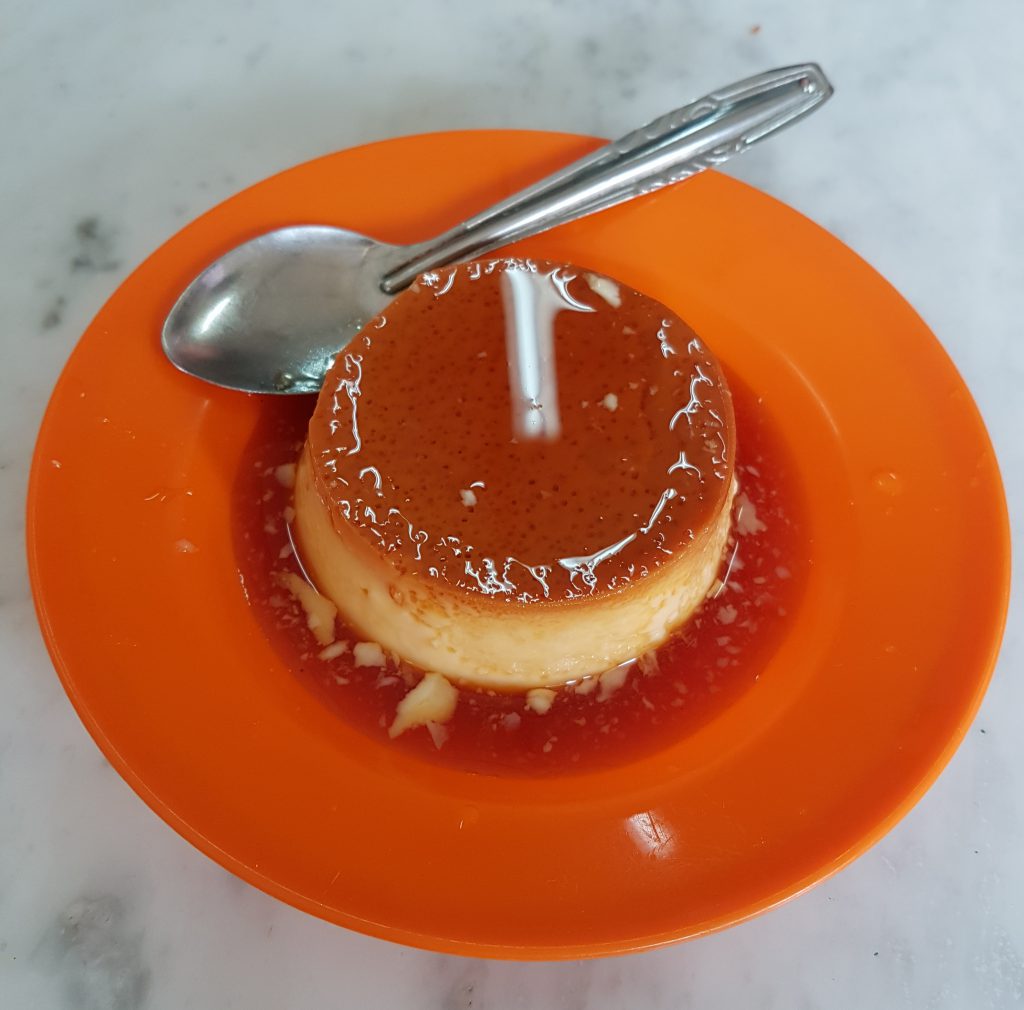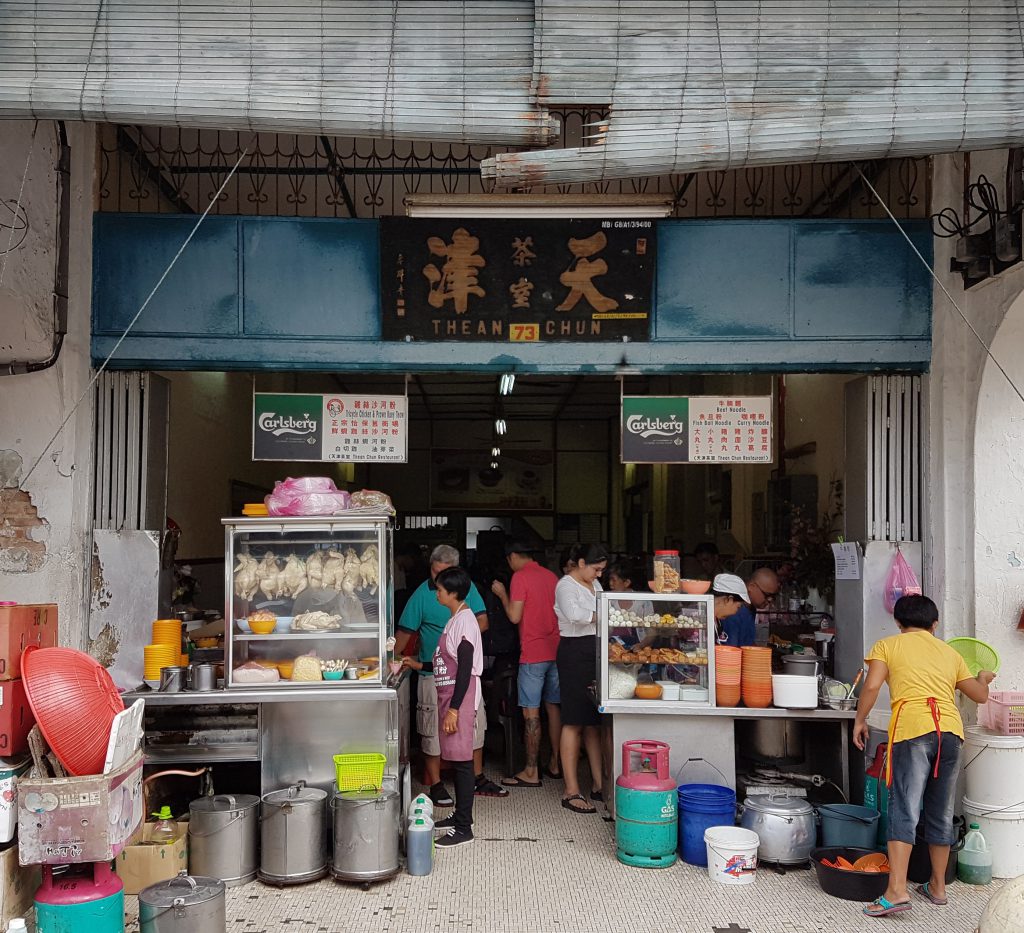 Heong Peah from Seng Kee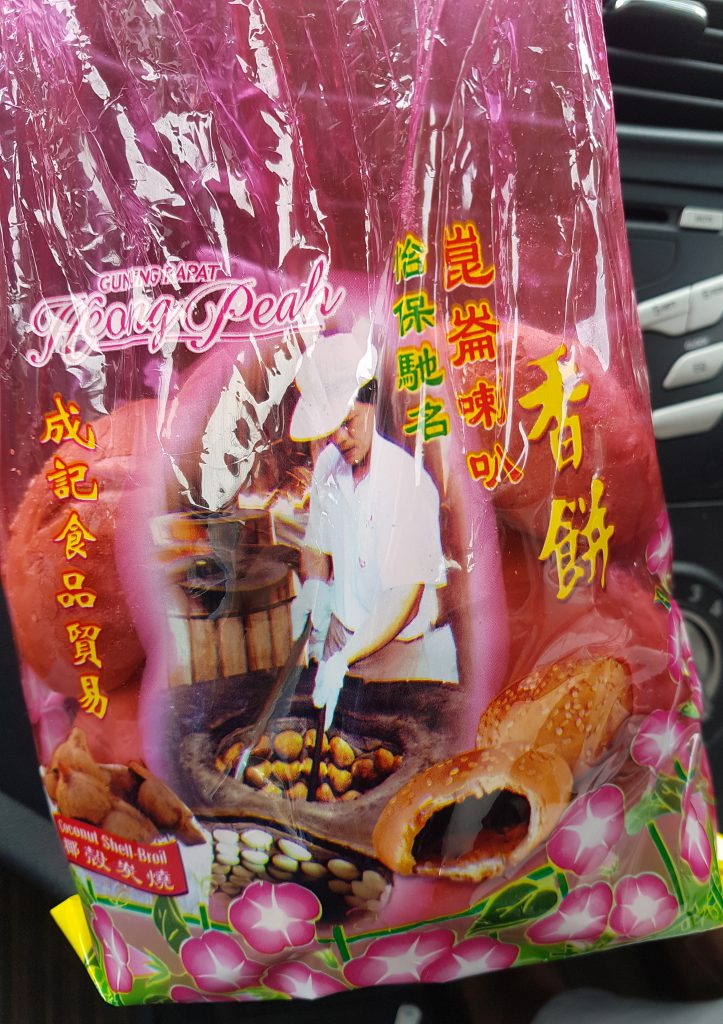 Apong from Let's Rock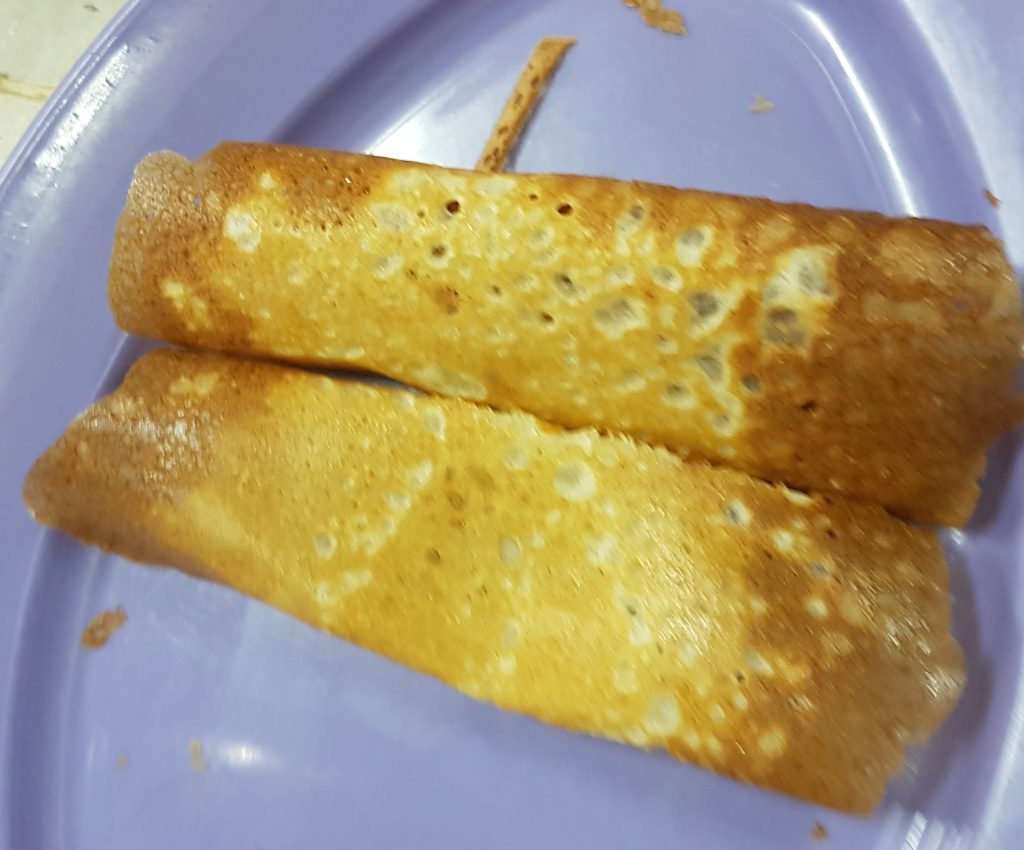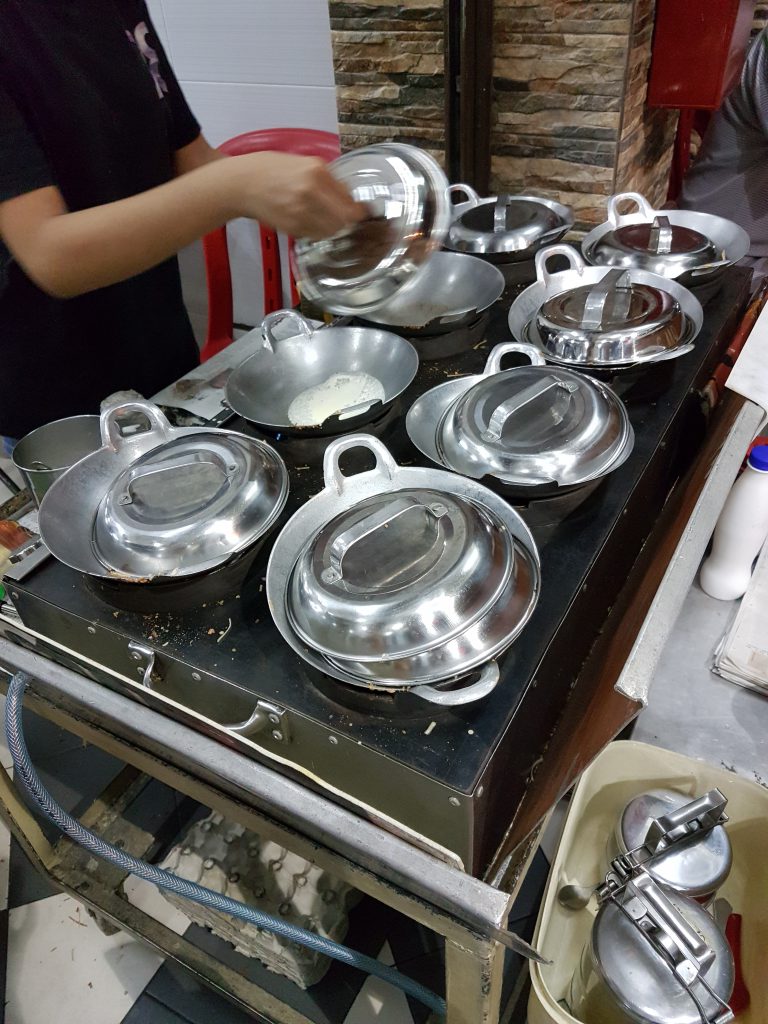 In direct contrast to Boston where I walked a lot, there was no opportunity to exercise here as the distances between the places we visited meant that the whole of Monday was spent in the car. I now realise what it must feel like when your blood glucose level is way too high. It feels like being tossed about at sea with a clamp around your head. I don't want to feel this way again.
So today I devised a strategy to eat very little and drink only water. Ipoh Auntie and Ipoh Cousin continued with their hospitality, and for breakfast I had a char siu bao. This was the minimum I was allowed to get away with. A little later I was persuaded to have half a kaya bao.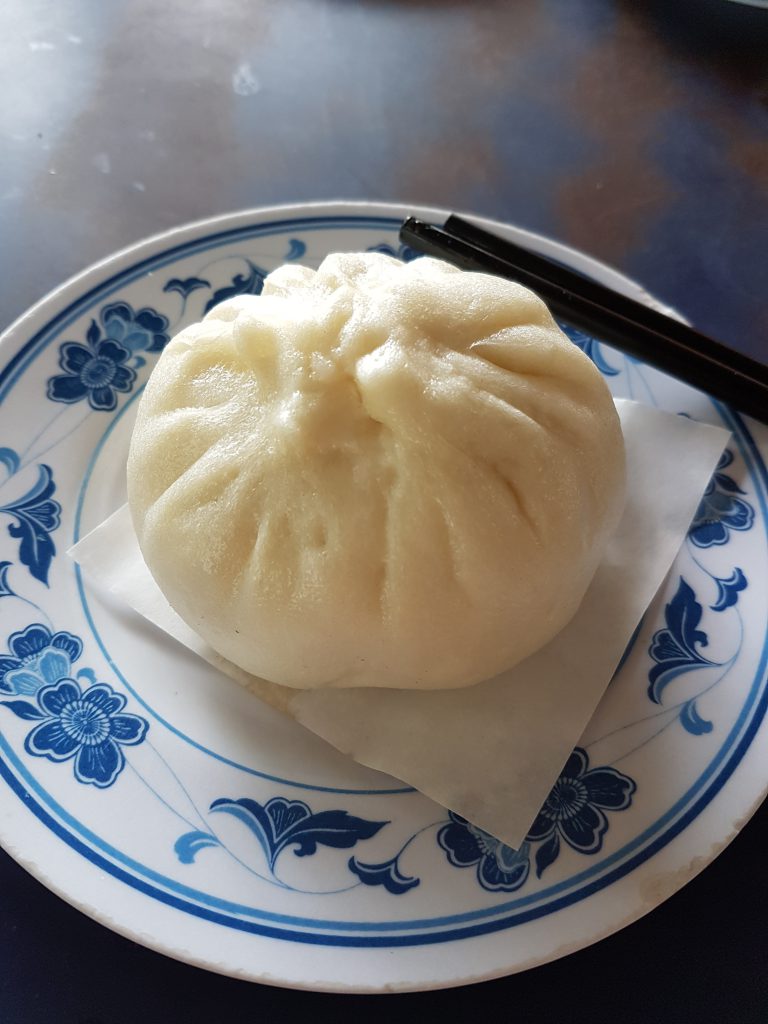 After taking two paracetamols I requested to return to Ipoh Cousin's house which is not so much a house as it is a mini resort. It is a paragon of style, a labour of love and the the kind of house you see featured in magazines and ask: I wonder what kind of special people live here?
In the beautiful, spacious and light-filled open plan living room we ended up talking about our large family which helped to distract my mind from the pain. Later we shared some noodles and chicken at the golf course clubhouse.
Then I really had to close my eyes for an hour before catching the train back to Kuala Lumpur. I had a late dinner with KL Sister at Dancing Fish. For the first time ever I did not have a second helping of rice. I couldn't even look at the ice cream at Morelli's on the way down to the car park.  All I wanted was some more paracetamol and a pillow.
To sum up my trip to Ipoh:
You can do a lot in 48 hours but with determination and great guides like my auntie and cousin, you can do most of it in 24 hours
However if you overdo the eating part you will feel very sick
If you can't eat it all on-site, then plan ahead and work out what the essentials are and bring the rest back home with you (bao, biscuits, Ipoh Old Town Coffee…)
Drink only water, eat some fresh fruit along the way and try to avoid all desserts
Plan another trip with more people so you can try a smaller portion of everything you missed this time round.
There is a time for everything, and a season for every activity under the heavens
Ecclesiastes 3:1
The following are all tasty but don't make the mistake, as I did, of eating it all in one day in addition to other meals and sweet things.
Bubur cha-cha: a hot dessert made with yam, sweet potato, sugar and coconut milk
Cendol: a mound of shaved ice served with green jelly, red beans, palm sugar syrup and coconut milk
Teh: for someone who loves tea without milk, especially white and green tea, I am quite lost when it comes to ordering drinks in local the coffee shops. Local coffee (kopi) and tea (teh) are either plain, strong and tasteless or thick and sweet with the addition of condensed milk. I've always had sweetened teh since I was a child because I rather liked not stirring the tea and taking sips which started out bitter but got increasingly sweet, until I got to the bottom and found the condensed milk. That's kind of the way I see life: there is no reward without suffering first. Nevertheless after Ipoh I'm going to stop drinking sweet teh and stick to water instead.
Heong peah: this is a light and flaky shell filled with golden-coloured maltose. Best eaten hot but you have to exercise great discipline in order not to finish the entire bag in one sitting.
Tau foo fah: a dessert made from soya milk which is like very soft and very silky tofu and yes, you have guessed it, it is sweetened with a sugar syrup.
Apong: a local crepe made with coconut milk, egg and sugar. This is to me what madeleines were to Proust. I hadn't eaten it for possibly 35 years because I only ate it on Sundays when accompanying my grandmother to the wet market in Petaling Jaya Old Town. After Monday's dinner Ipoh Auntie ordered 30 mini ones which were made fresh and hot for us. I think I consumed around a dozen of these at least. No wonder I felt so awful the morning after…mea culpa.
Names and addresses of the places I visited, in addition to the ones listed in the previous post:
Thean Chun Coffee Shop   73 Jalan Bandar Timah, 31650 Ipoh
Who knew that you could eat crème caramel for breakfast? I suppose this is one way of getting your eggs and milk first thing in the morning.
Let's Rock   48 & 50 Jalan Raja Ekram (formally Cowan Street), Greentown, 30450 Ipoh
This is a coffee shop housing different food stalls and where we came to get our apong.
New Paradise Restaurant   632 Lorong 6, Kampung Bercham, 31400 Ipoh
In our family, Junior 3 is the one who absolutely loves char siu bao. Of the ones I have eaten, I would say this is right at the top of the scale. Ipoh Cousin, possibly feeling sorry for my state, packed 10 for me to hand carry back to Kuala Lumpur. There are other types of bao and dim sum available and they all looked delicious.
Seng Kee Food Trading   177 Lorong Gunung Rapat 3, Gunung Rapat, 31350 Ipoh
This is the house where heong peah biscuits are hand-made in an outside compound in ovens using coconut husks as fuel. The pastry dough is stuck on to the inside of the oven where it bakes in a style similar to naan bread in a tandoor. It doesn't get any more artisan than this. Someone should give these biscuits protected or heritage status in case imposters spring up elsewhere.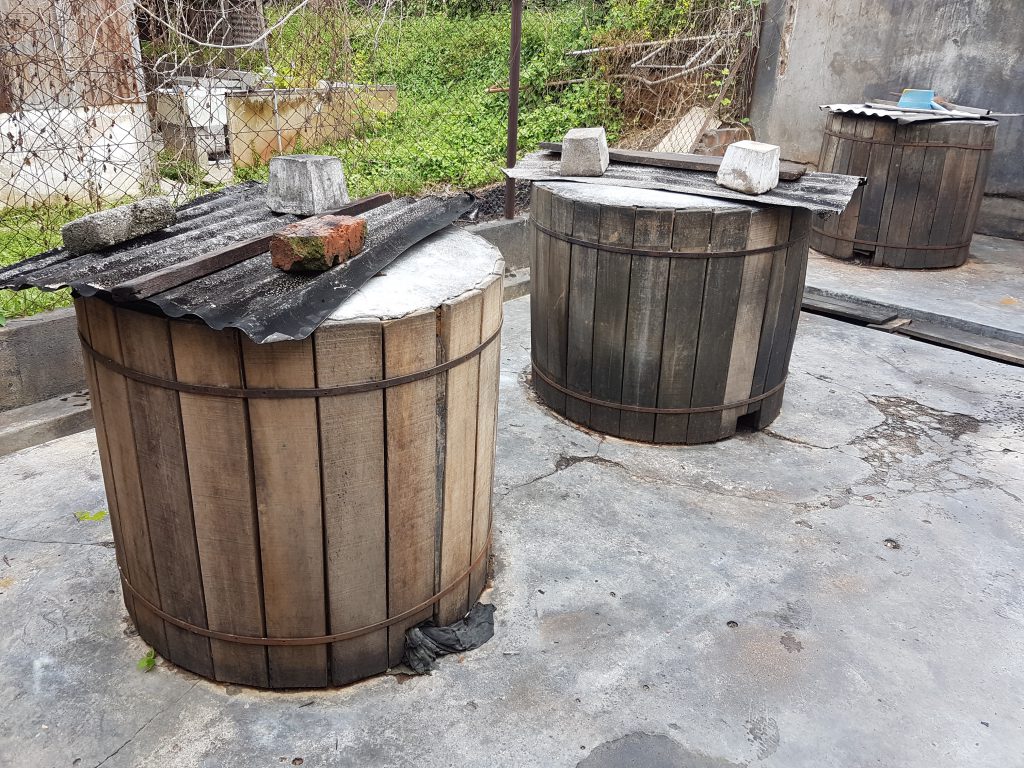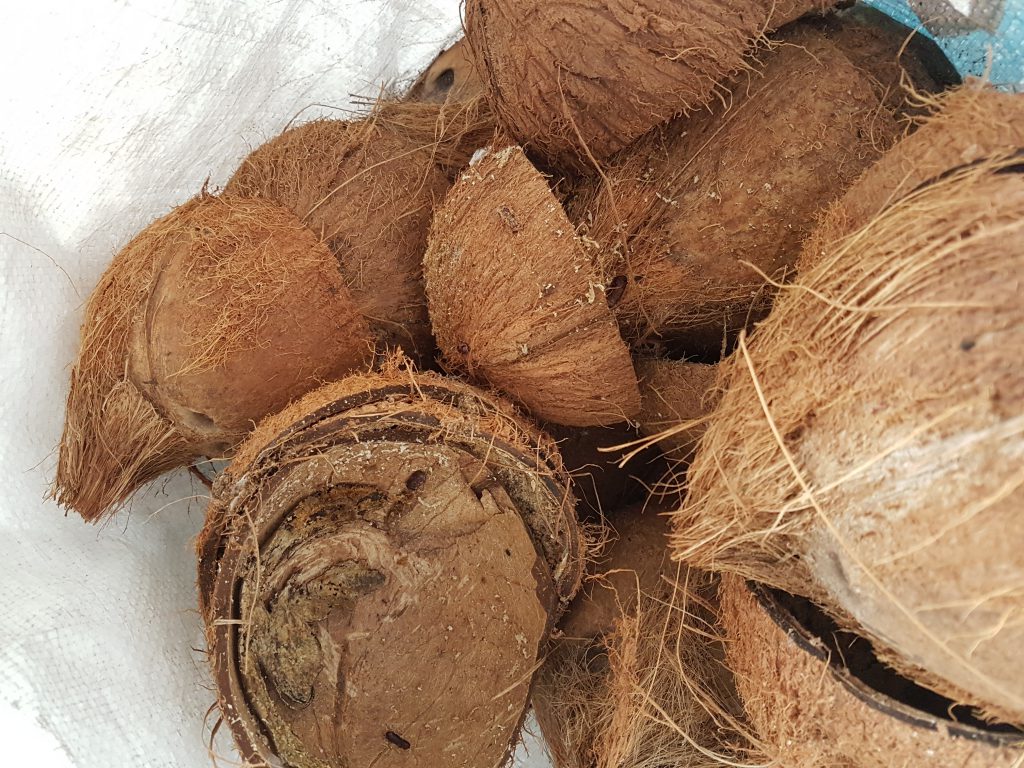 So here is the million dollar question: will I return to Ipoh? Definitely yes, and next time I will bring more people with me. There is so much food to try here that you really need a large group to share this with. I will also bring along some McVites rich tea biscuits, which are rich in name only. They are dry and only slightly sweet and perfect to nibble on with a hot chamomile tea when your digestion system is a bit overwhelmed.
Finally, here are some photos of pomelos which is grown extensively in Ipoh. I brought one back to London and hope to make some pomelo salad with it. It was fascinating to see the pomelos growing on a tree as I had never thought about how pomelos grow before.