영화를 이야기해요….
Let's talk about movies.
I can't remember a time, aside from when we were at university, when Mr Gochugaru and I have watched so many films. Long haul flights provide an opportunity although sadly this makes me a very bad seat companion when travelling solo. Films on demand through cable networks provide another channel for such entertainment.
However, nothing really beats the big screen and to that end we have been amply spoilt by the range of Korean films currently showing in London.
Just last week, before I left for KL, we attended the Opening Gala of the first London East Asia Film Festival where we watched Age of Shadows 밀정, this year's South Korean entry to the Oscars. Each year there is an Academy Award for Best Foreign Language Film although none of the South Korean entries have ever been nominated for consideration.
Prior to the screening we were treated to a short interview with Park Chan-wook, Director of Old Boy 올드보이. The thing about attending these festivals is that there is always something interesting to impress the children with. A WhatsApp message was promptly dispatched to Juniors 1, 2 and 3 saying
In cinema with Director of Old Boy
Never mind that I dare not watch Old Boy due to its reputation for being very violent. Also, in general, some of Director Park's films garner reviews like 'not for the faint hearted', '…Park delivers a violent, haunting film…' and '…the film descends into an operatic tragedy of murder and vengeance'. I would like to watch his films, perhaps just not the extreme ones.
Age of Shadows was a magnificent film and the two hours went by too quickly. I must admit that part of the appeal was watching the actor Gong Yoo, whom I have recently seen in A Man and A Woman 남과여 and Train to Busan 부산행.
My favourite scenes were the surreptitious Korean breakfast (between the Korean Resistance and their fellow countryman turned Japanese conspirator) accompanied by copious amounts – one barrel full – of soju, and the finale played out to Ravel's Bolero.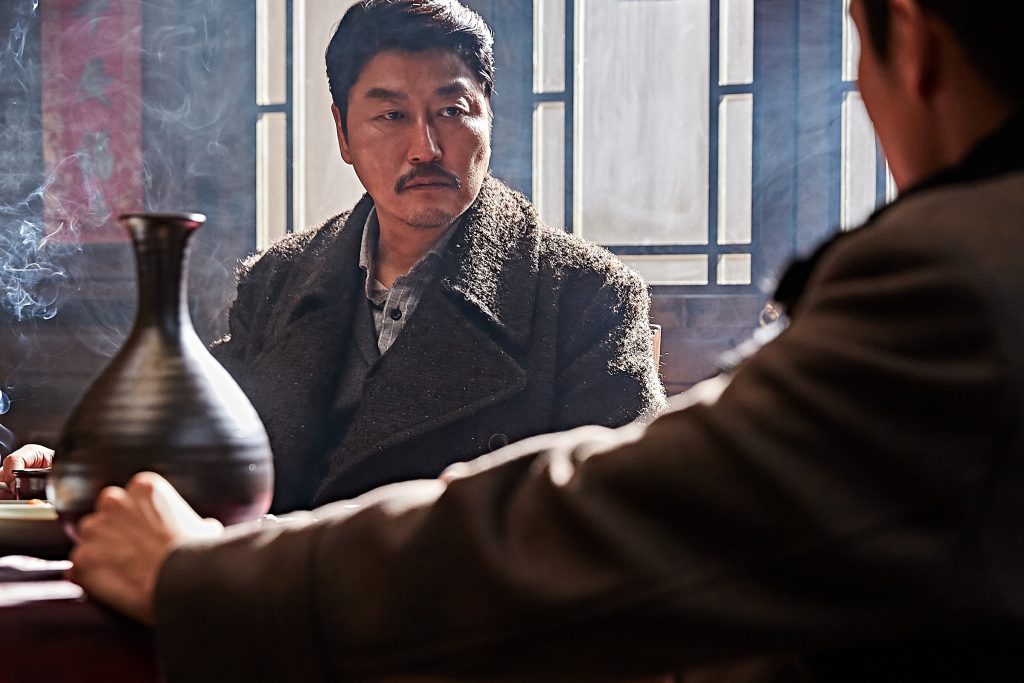 Earlier on the Director Kim Jee-woon confessed that he was filled with apprehension before entering the cinema because he noticed that Tom Cruise was on the red carpet at the cinema next door, on the opening night of his latest film. He was thrilled when he saw a nearly full cinema for this film, and congratulated the audience on being so discerning.
So, to catch up with what was showing in the other cinema, KL Sister and I went to watch Jack Reacher: Never Go Back (she accidentally called it Jack Ripper) last night. It's the kind of thing that keeps us going on days that are filled mainly with hours of organising a difficult household. She even managed to set up an online account with Golden Screen Cinemas which was an achievement for someone who shuns online shopping.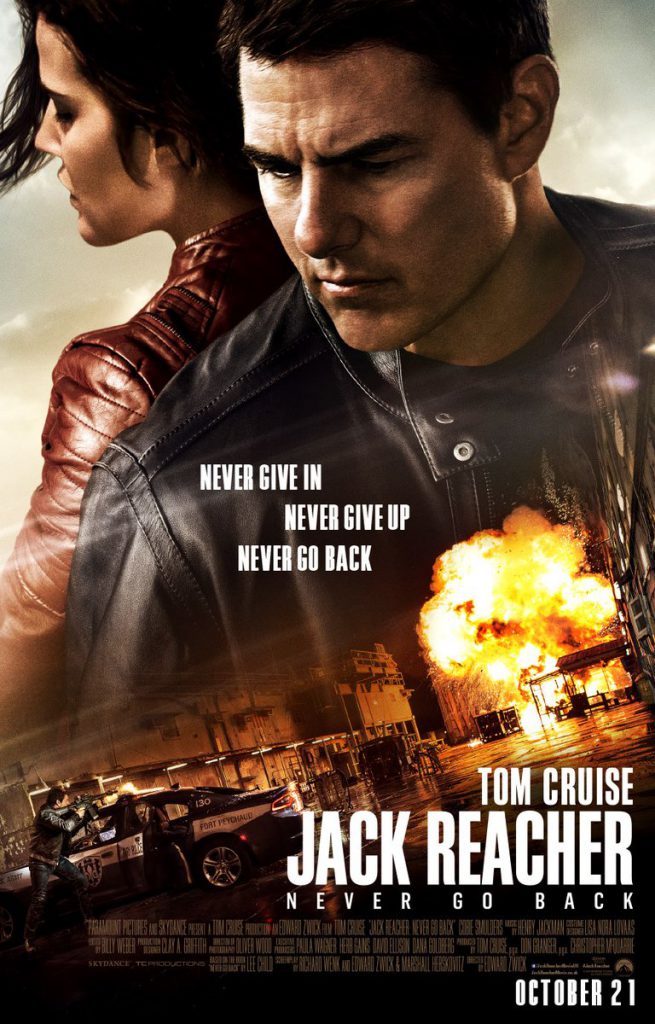 Tom Cruise…what can I say? He is absolutely perfect for the kind of roles that needs a man to look like a man. More than half the battle is won with the exterior toughness so he really has very little to do besides executing fierce and fast personal kicks, cold impersonal shootings and to say a few pithy lines in between. This is quite fortunate because I don't think he can act that well. Even his attempts at on-screen flirting are not that impressive.
BUT Tom Cruise definitely nails all the action scenes and this is why we love watching him in action films. He can look good running as well. I mean, who looks good whilst running away from hired killers? Unfortunately his female sidekick in the film (Major Turner played by Cobie Smulders) is as wooden as him in acting (smulders not smolders) but she does deliver the action shots with style and like him, looks good whilst running.
I return to London next Thursday and upon arrival will be watching The Truth Beneath 비밀은 없다, which opens the 11th London Korean Film Festival. Personally speaking I am very privileged to have a willing and personable companion in Mr Gochugaru. Neither of us likes running or accosting bad guys, so watching Korean films together will have to constitute an exciting night out for the foreseeable future.
Finally, for anyone who loves films, here is the BBC's list of the 100 greatest films of the 21st Century. Old Boy is at number 30 and one of our family's favourite, Spirited Away is at number 4. Another Korean film, Spring, Summer, Fall, Winter…and Spring 봄 여름 가을 겨울 그리고 봄 (the South Korean entry for the 2003 Oscars) is at number 66. With cold weather and dark nights ahead, what a great opportunity to work through this list.