A follow up on the saga called Girl vs Studyroom.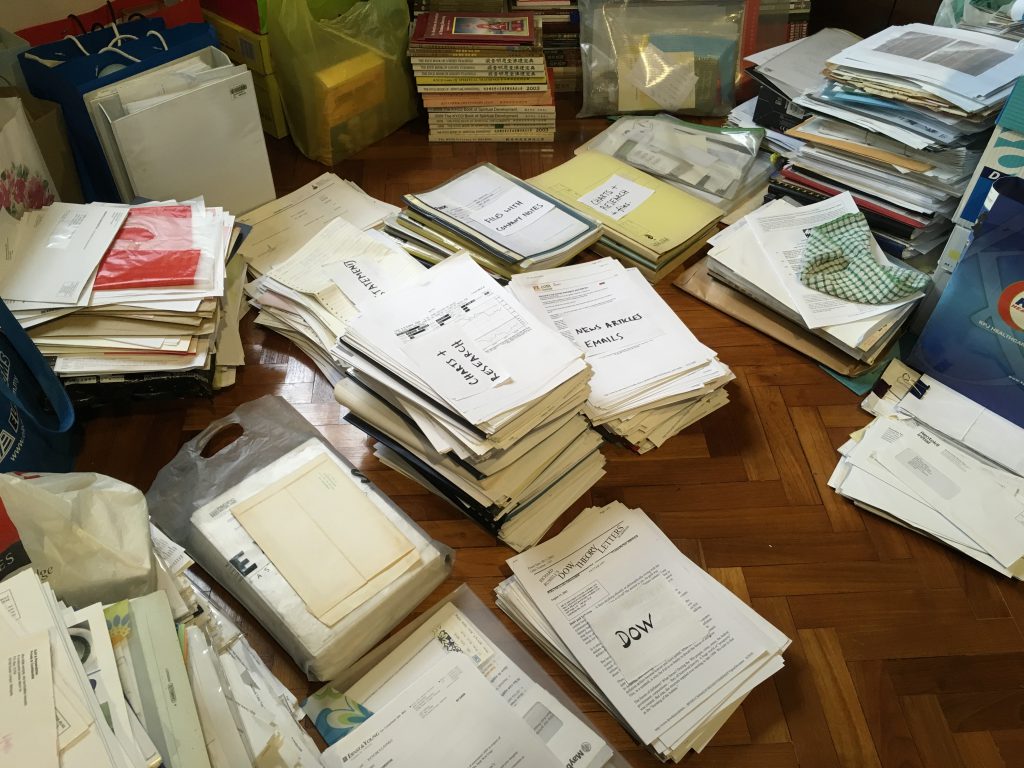 It appears that no progress has been made since mid-September, which is when I last departed KL for London. Since July, when I had to return to help my family with the difficult situation they are in, I have had to think about time in chunks.
It goes like this: one chunk in KL followed by another in London. Four weeks in KL then four in London, three weeks in KL then five in London. Now it's 10 full days in KL and hopefully a longer time in London before returning again.
Existing within these chunks are the To Do Lists that have to be completed in compressed time.
So when I find myself facing the last pile of paper which was put out for "reading and throwing" but which has been soundly ignored for six weeks, I begin to wonder if I have set myself on a fool's errand.
Why is he not listening to the specific instructions I have given? How often do I have to repeat myself? Until I am blue in the face?
But I realise a) my days of dealing with teenage behavior are largely over and b) that I like completing what I have started.  So I gamely root around the papers and the bags that are still lying around.
Having gotten rid of most of the magazines and company reports I now find tax returns, bank statements, newspaper cuttings, Dow Theory papers, financial charts and notices of dividends.
The exercise is not without its happy distractions, such as finding pre-A4 printer paper and a gift of a real One Dollar note from a magazine publisher keen for repeat business.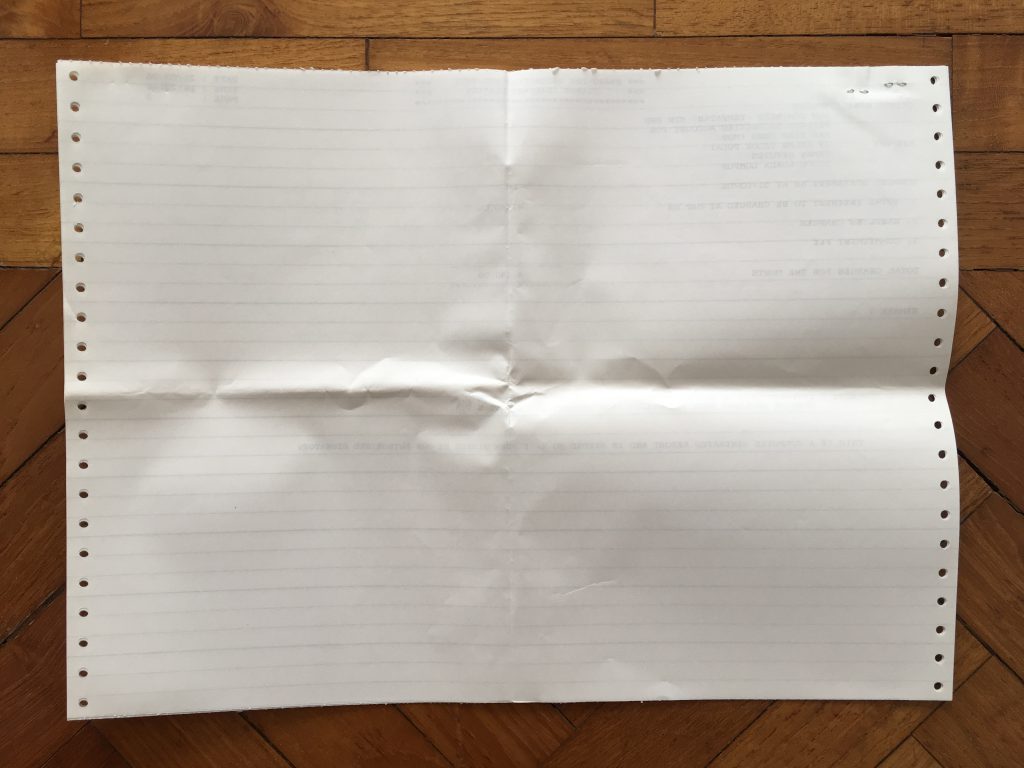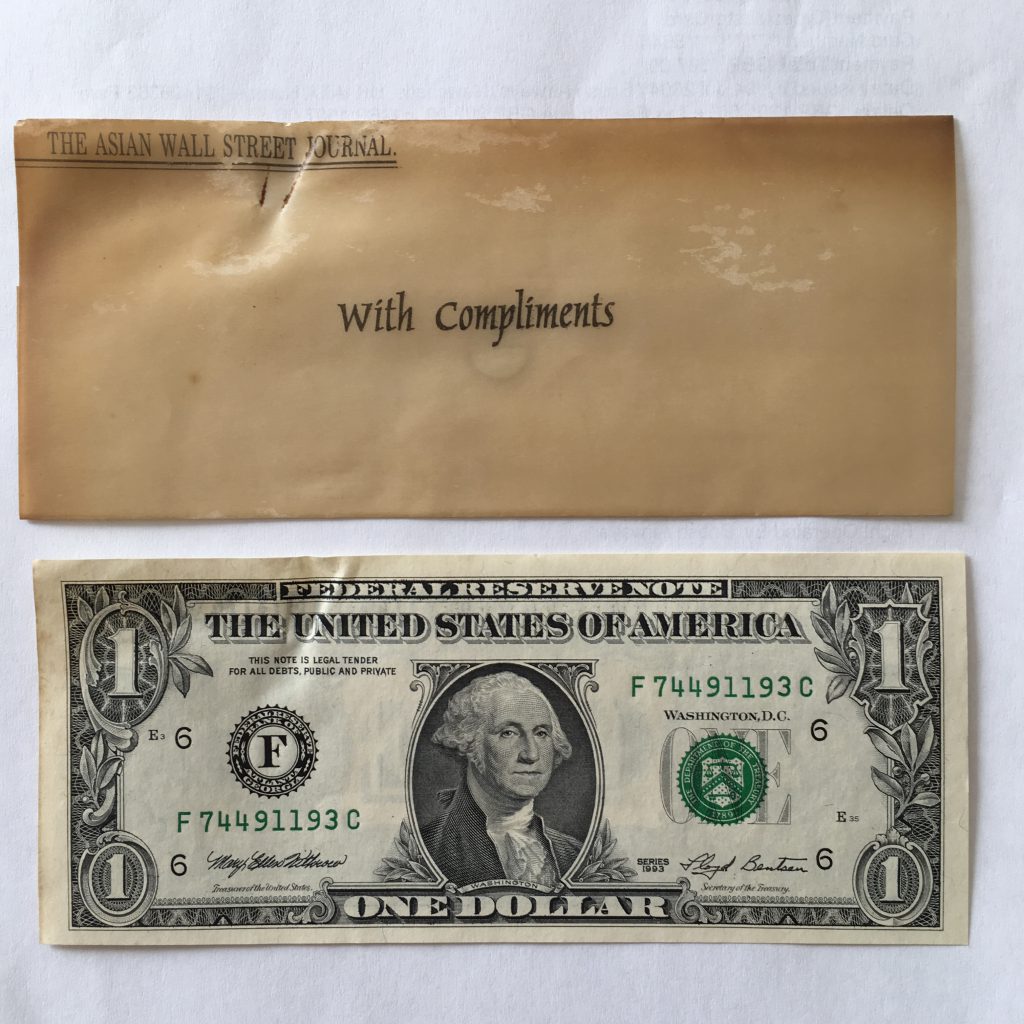 Then I found an itinerary from 2004 when we had an Autumn family holiday in Beijing. Did flights cost so little then…£1600 for a family of five, from London to Beijing and back again?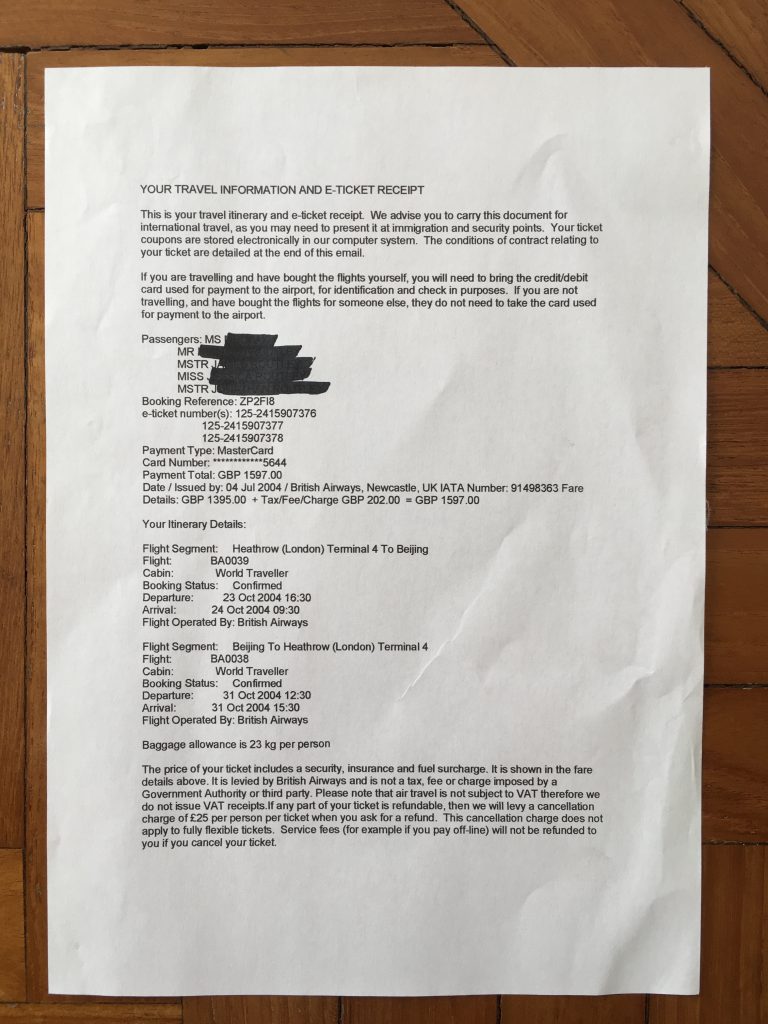 When I get to the bottom of two large pile of papers I found a black hold all containing all manner of interesting things stashed away from as long ago as 1998 at least.
Here's how I know: the receipt for the dodgy Chinese medication was in the bag, and the vegetable peeler priced at 295 francs was together with other items bought in a kitchen shop in Bruges. Since Belgium adopted the Euro on 1 January 1999, it would have been bought before that date. The surprising thing is not that it is still unused but that nearly 20 years have passed since that trip to Northern France and Belgium with my parents-in-law. My dad still talks about the open ravioli of crab he ate at Les Trois Mousquetaires.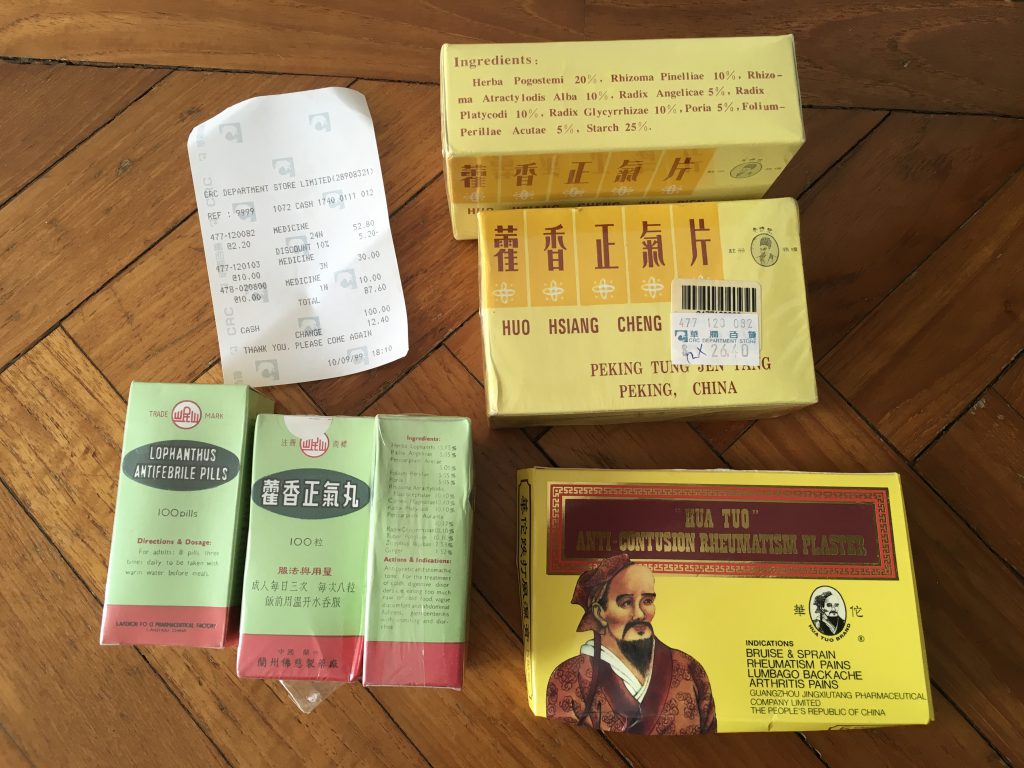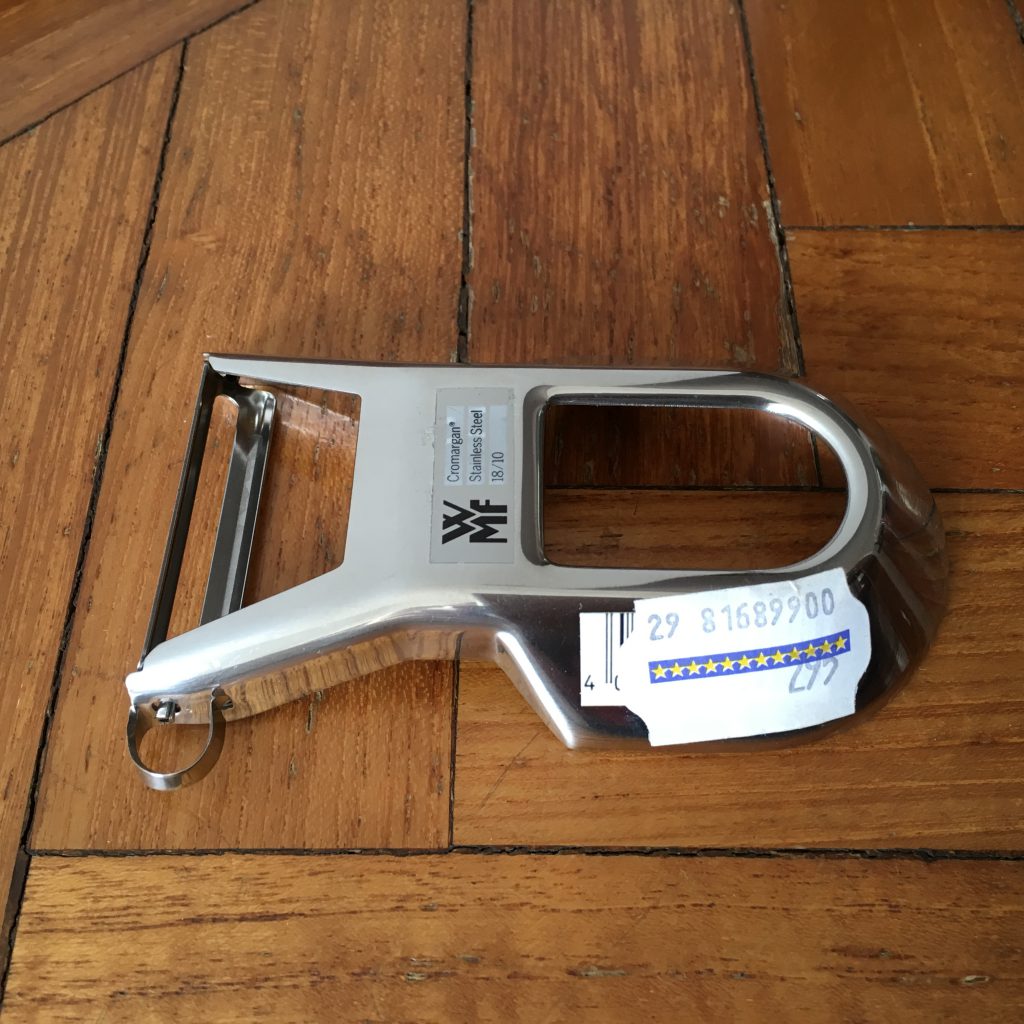 There are other household items, along with a stash of toothpicks because Chinese men love using toothpicks to pick out things stuck in between their teeth after dinner. Now that I think about it, this must be one of the reasons I married an Englishman.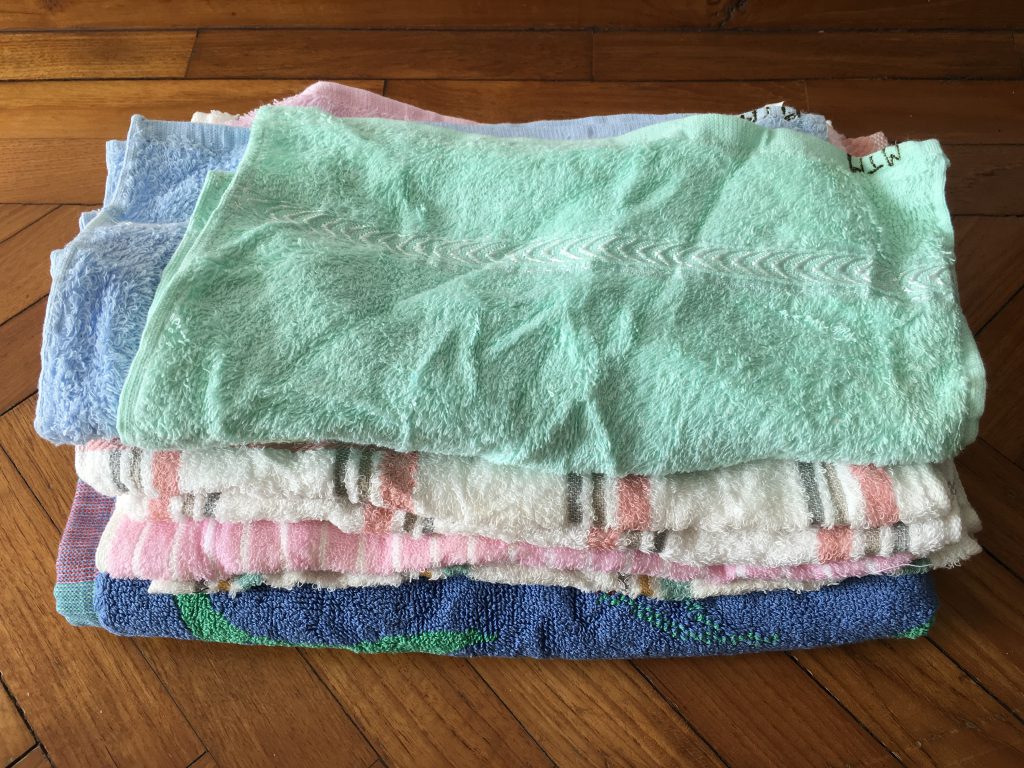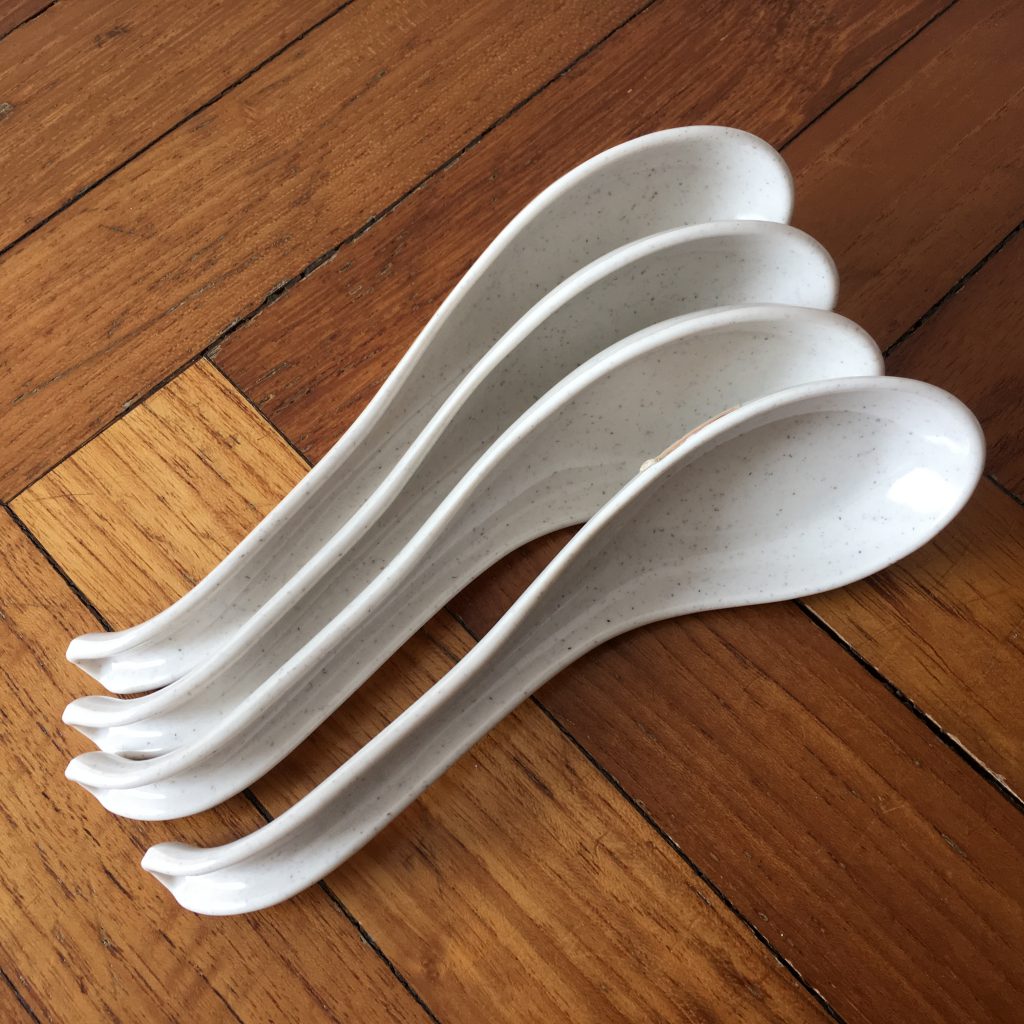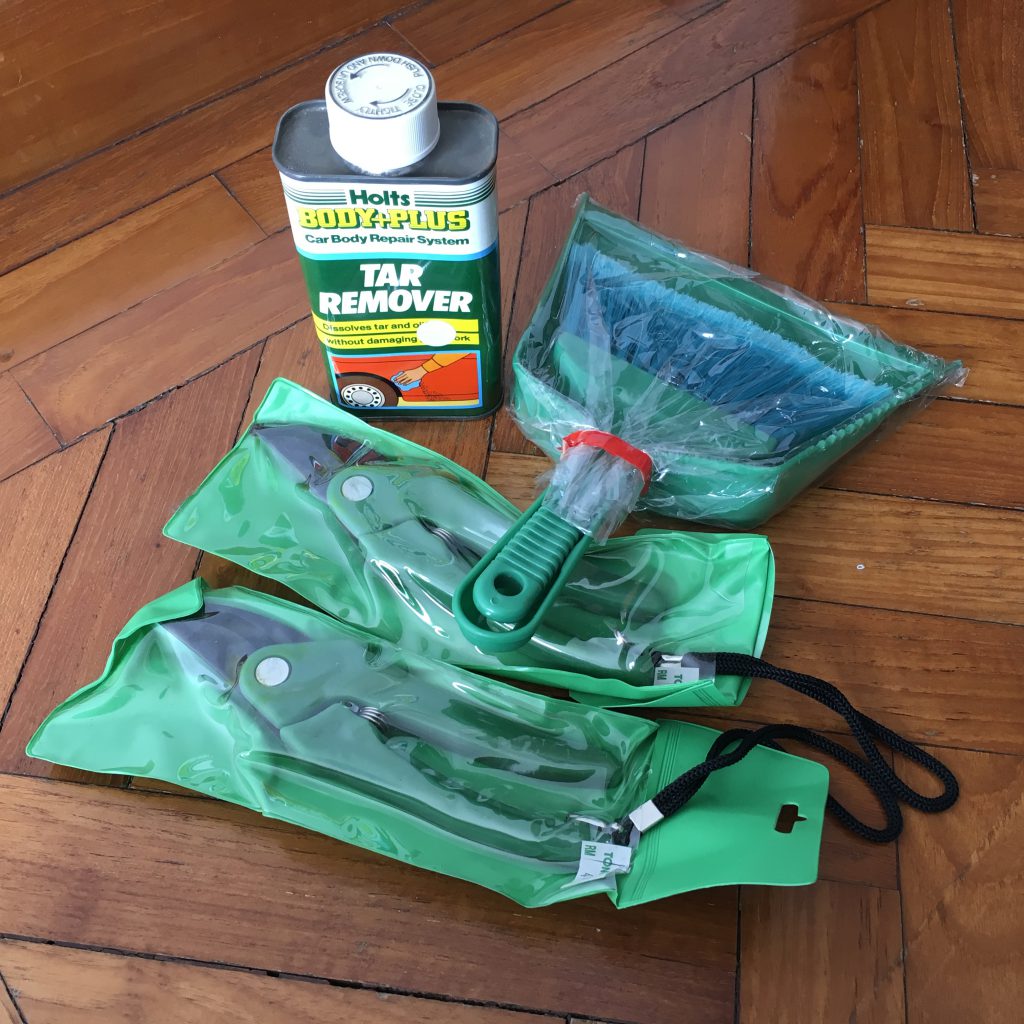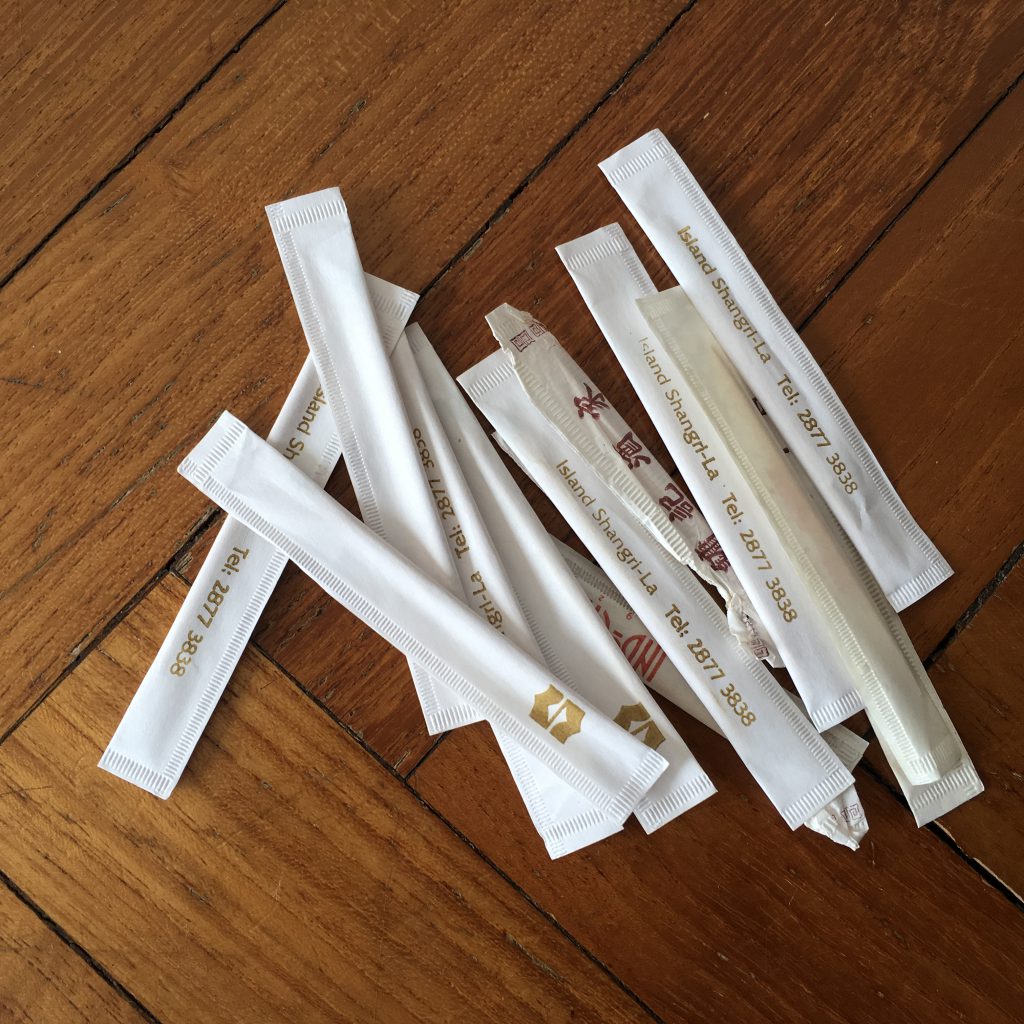 There are kitchen knives and scissors, clips for sandwich bags, sharp things to get to the flesh in crab and lobster claws, special forks for eating mussels…it was like a trip to a kitchen shop. KL Sister and I work out where to store these items as they are definitely not returning to the study.
One interesting letter I found, dated December 1996, was from his friend in Thailand and I will end with this story. One day a Singaporean lady and her family joined our church in London and she became a good friend because she loved Korean food and was the first person I went to Bibigo with. Much later I happened to talk to my dad about a friend whose husband had moved from Malaysia to Thailand and he said he had a friend his age who did the same. We put two and two together and it turns out that his friend's son is my friend's husband. And the letter shows just how long they have been friends.
At the end of the day though, we can't live on sentimental memories and within the week I am going to start throwing all but the most necessary of papers. There will be a box for cards and letters from friends but everything else really has to go.