KL Diary Number 5
And here's to you, Mrs Robinson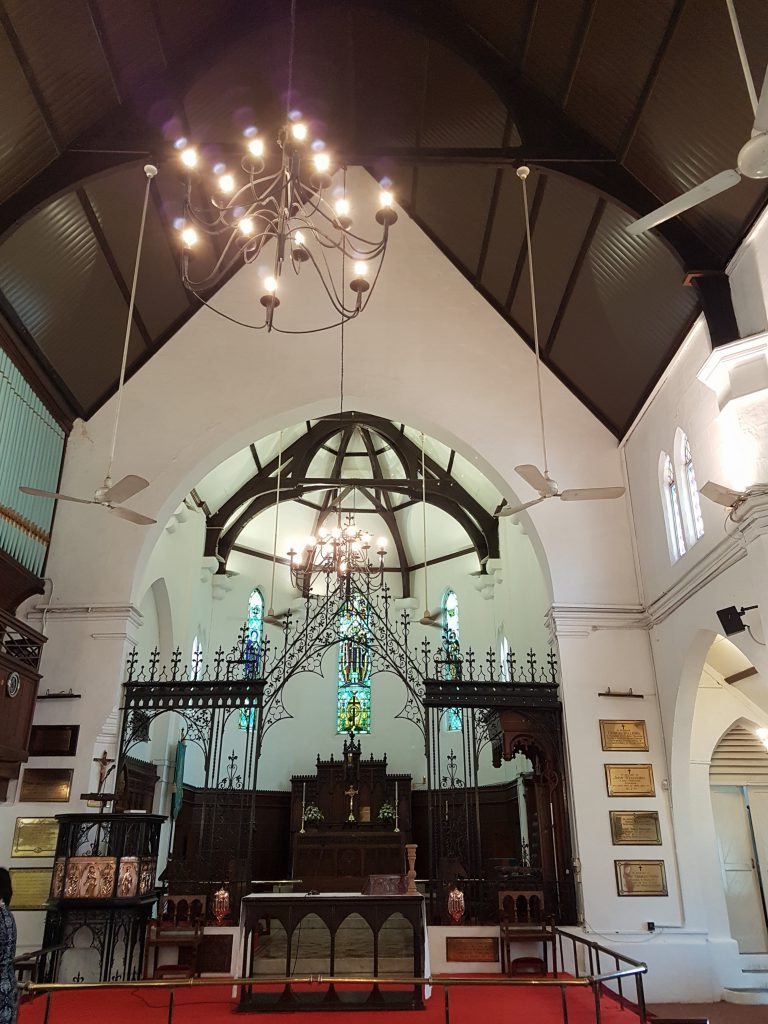 Jesus loves you more than you will know…
…Wo wo wo
God bless you please, Mrs Robinson
Heaven holds a place for those who pray, hey hey hey
Hey hey hey
Travelling away from your local hometown is no excuse not to attend church on a Sunday. At any given service at our church in London, you will always find a handful of guests who have just popped in because they are on holiday, at a work conference or settling their child into university.
The most interesting church service I attended in a foreign city was at a Presbyterian Church in Seoul. I can read Hangeul, the Korean script, but not at such a great speed as to sing the hymns along with the rest of the congregation. It was a very formal service and the only few words I could understand included the oft repeated 우리아버지 which means Our Father. Nevertheless, everyone made us feel welcome and had we chosen to, we could even have eaten a communal lunch with everyone else after the service. Each week, one team makes lunch for the whole congregation. Not surprisingly, that part of the service attracted me the most.
The most distracting service I attended was in Hong Kong where people thought nothing to take out their mobile phones to talk during the service.
Here in KL, I was invited to attend the services at St Mary's Cathedral. With it's Anglican roots, it is a comfortable fit. To its right is the cricket club. To its left is what used to be the administration buildings of the colonial government. So church, cricket and colony, though I am not sure which was the most important to the British.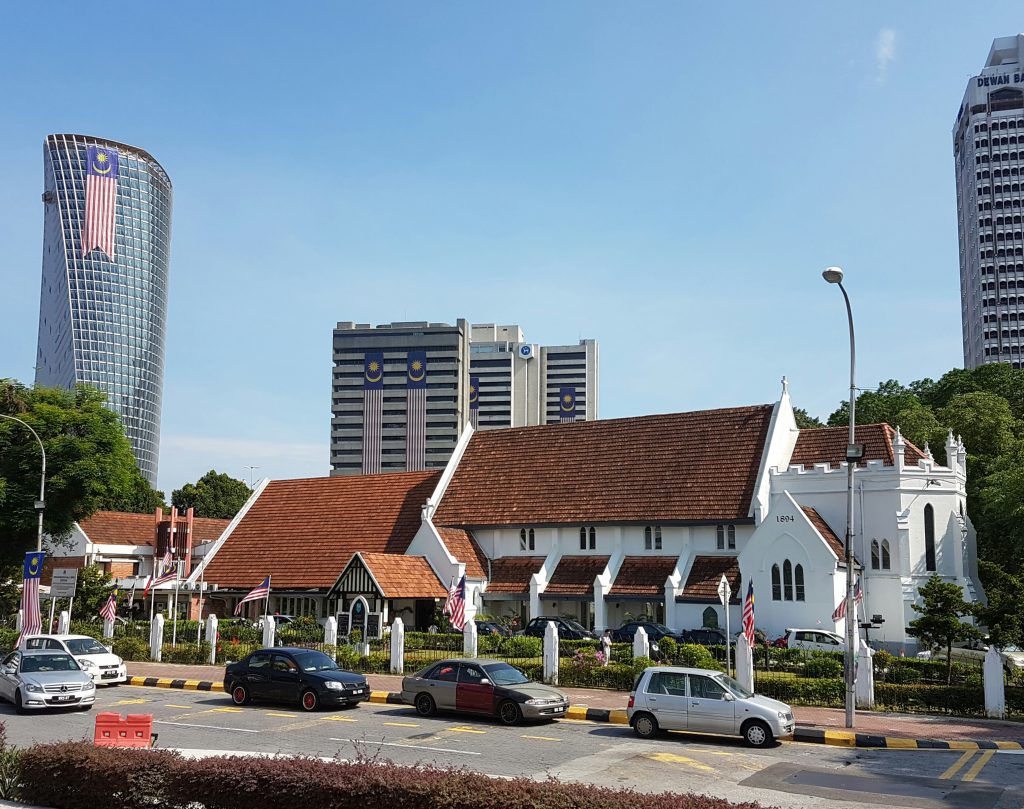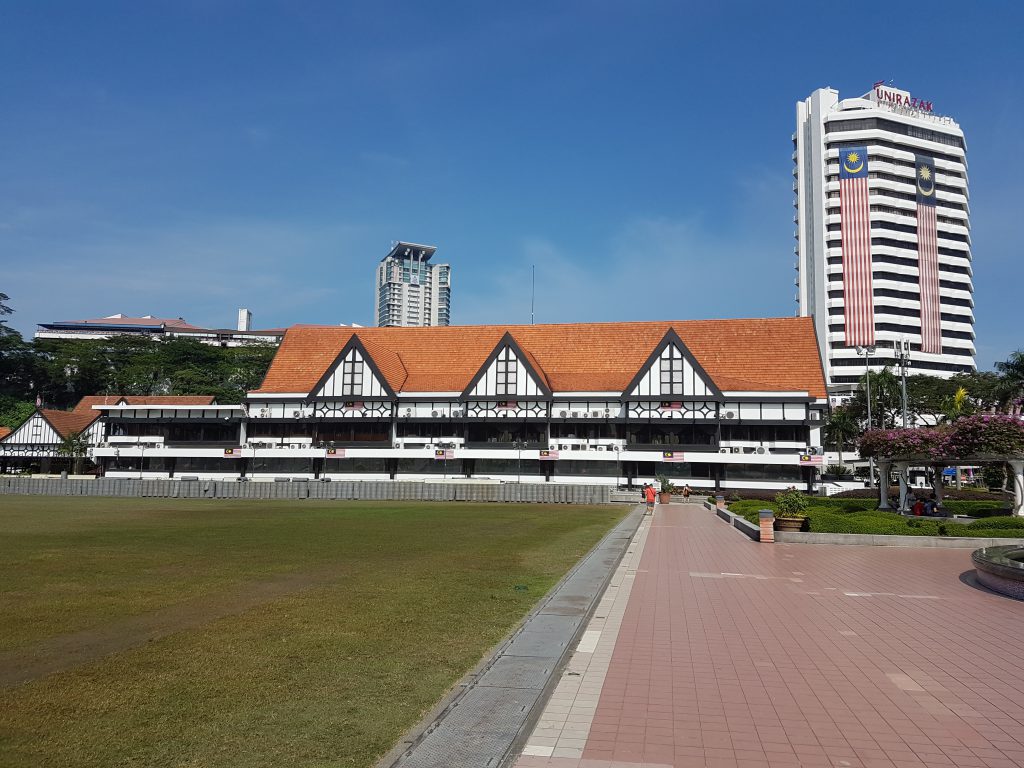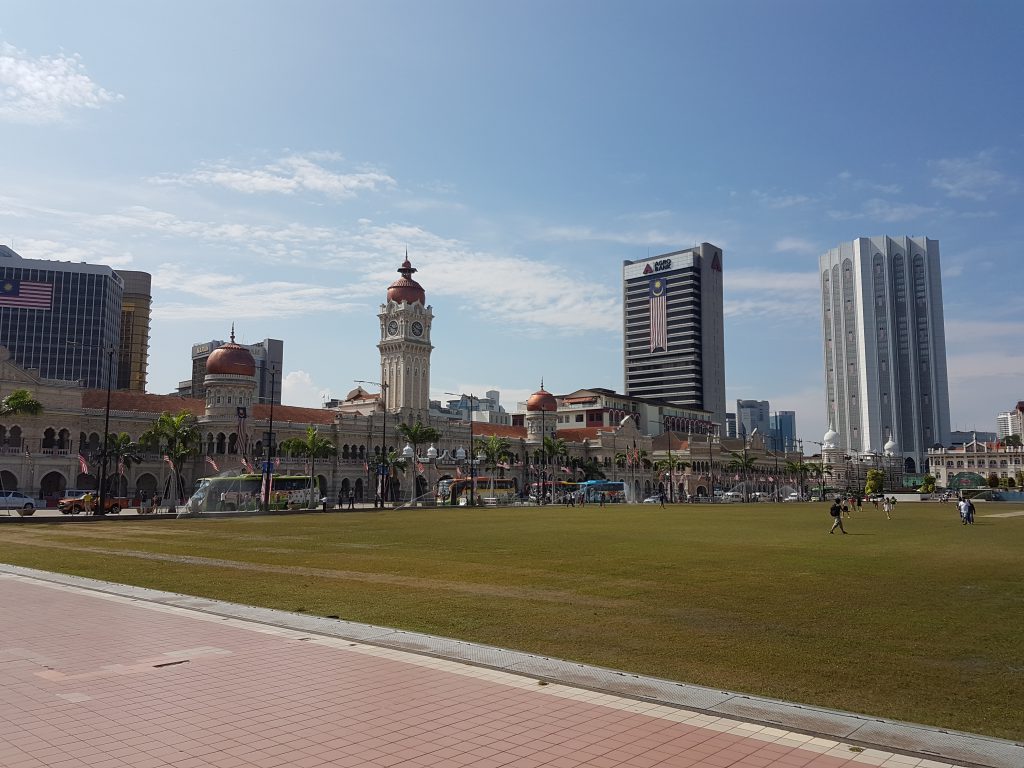 The thing is to just come in, sit down, and not make life too awkward for yourself. Blending in is the ultimate aim. Nevertheless you are always asked if this is your first time at St Mary's. If it is, some little children will run up to you with a welcome pack and a blue card to fill in with your contact details.
We'd like to know a little bit about you for our files
We'd like to help you learn to help yourself
Look around you, all you see are sympathetic eyes
Stroll around the grounds until you feel at home
So this is where I am on a Sunday morning when I am in KL. I have strolled around the grounds and I do feel at home. Not so much, though, to come in past the advertised 10.30am start time. I once wrote a letter to our Rector to complain that, in his absence, his Ministry team was late at arriving at the pulpit. He was mortified (as he is a real stickler for arriving on time) but it turns out that the clock in the Vestry needed a battery change. Every service has started on time since then.
St Mary's Cathedral is located in Jalan Raja, Kuala Lumpur. You can't miss it, just ask your taxi driver for Dataran Merdeka or the Padang (field) and you will see it.
The Song:
Mrs. Robinson, by Simon and Garfunkel, has a catchy tune but doesn't make much sense as it progresses after the first two or three verses. It was famously used in the film The Graduate which I watched only once, a very long time ago. I remember there were some comic scenes – due to the awkwardness of some situations – but it's not a film I want to watch again. I read the entry in Wikipedia which explains in detail about how the story ends (I had forgotten that part) and personally, it is a morally bankrupt film. But you know, Jesus does love Mrs Robinson. Today marks the launch of Life Explored in London and throughout the series I have no doubt we will be confronted time and time again with the truth: that there is only one person who can save us from what we are, and who can give us not only what we want but what we need.