KL Diary Number 6
I'm sittin' in the railway station
Got a ticket for my destination…
In this post we are travelling from Seoul to Busan by train. Train rides and the complexities surrounding personal relationships feature in three Korean films I watched recently.
With all this flying across the continents I am really only interested in one thing: how many Korean films does the airline offer? In my experience Emirates Air has the best film selection. British Airways usually show four Korean movies but these are not changed often and so I have repeatedly watched Mood of the Day and A Man and A Woman in the seven flights I have taken with them since March. Not because there are no other films to watch but because I need to do more listening in Korean and get used to the various nuances when certain phrases are used. My new term in studying Korean begins in a few weeks' time.
In Mood of the Day (그달의 분위기) two well-dressed and well-mannered single people find themselves sitting next to each other on the train to Busan. The train departs from Seoul because Seoul is the centre of the universe, and the duration of the journey, at just over 2 1/2 hours, gives ample opportunity to do the following: chat-up, refuse, suggest, refute, proposition and reject.
It's simple: Jae-hyun is a womaniser, Soo-jung is in a long-term but stale relationship, there is a reason to stay overnight in Busan…and the rest is actually a well reasoned and realistic story. That's the kind of moral dilemma that many people face. It's very funny in parts and there is some romance, so I guess we could call it a romantic comedy.
The actor who plays Jae-hyun, Yoo Yeon-seok, was in another movie I previously watched whilst flying (Perfect Proposal). Honestly, I didn't recognise him. That's the downside of watching films on airline screens.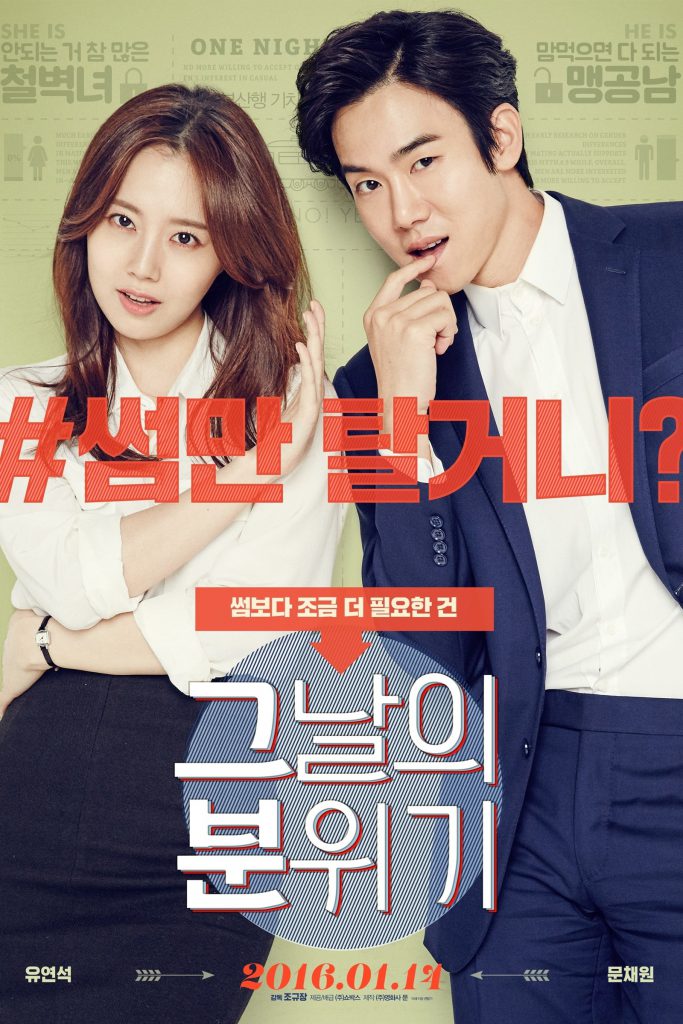 A Man and A Woman (남과여) is not romantic or funny, but I relished every aspect of it, from the beautifully shot scenery in the silent Finnish forests to the unspoken desperation between two people trapped in difficult family circumstances. Ki-hong's wife has previously tried to commit suicide and his young daughter suffers from depression. Sang-min is on the point of breaking down as she balances working in the family business and caring for her young son who has severe learning difficulties.
Here then is the dilemma: what do two people, each already married, do when they meet and naturally understand the inner loneliness of the other? What would you and I do in a similar situation?
The train to Busan reference is when Sang-min has to travel for work. Ki-hong, who has been waiting outside Sang-min's office in an attempt to bump into her, offers to drop her off at Seoul Station. A little later we see him sidle into the empty seat next to her. He doesn't say anything, she doesn't say anything, but we are left in no doubt from their expressions that they are pleased to be together even if it's only for the ride to Busan.
I recommend this film as an exploration of commitment, of the ties that bind and of the sacrifices we must endure in order to maintain a long-term relationship, whether between a husband and wife or between a parent and child.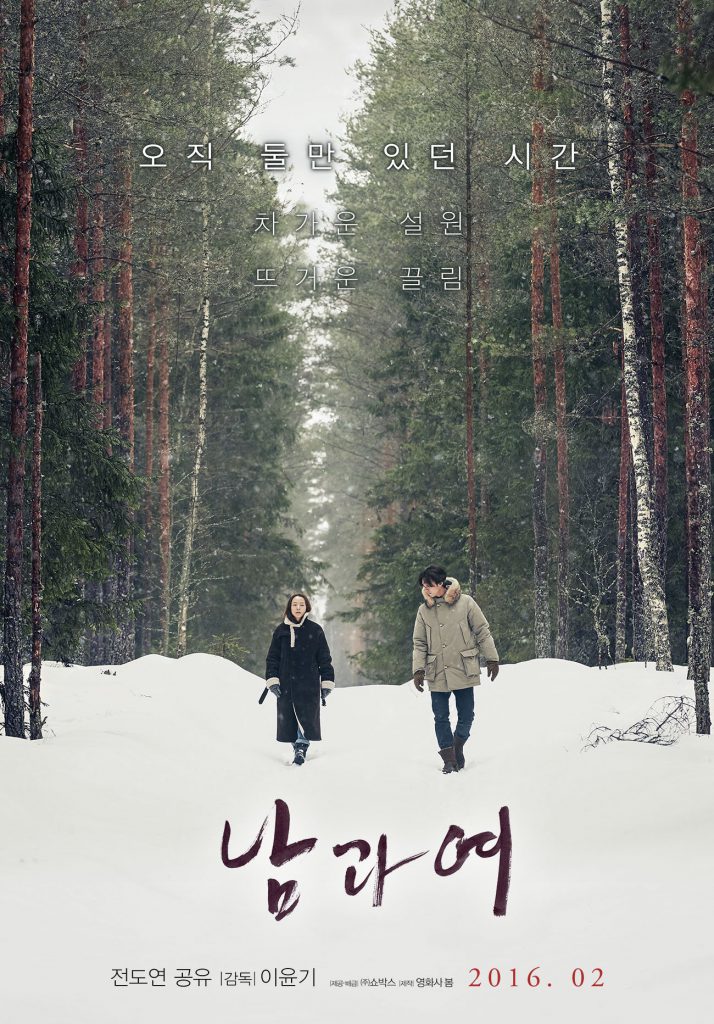 There are trains to Busan and there is Train to Busan (부산행).
Gong Yoo, who plays Ki-hong in A Man and A Woman, is famous for his role as the coffee heir in the K-drama The First Shop of Coffee Prince. He has perfected this certain look which I find very hard to describe just using words. It's the cat-who-got-the-cream look but in his case, the cream is given to someone else. It's the satisfaction of making someone else's day, and it is a very attractive look.
Well, you don't get to see 'the look' in this film as his character Seok-woo is a self-centred Fund Manager dedicated to his work and his self-survival. This has cost him his marriage and is about to lose him the respect and love of his young daughter Su-an.
It is Su-an's birthday and her one wish is to see her mum in Busan. Seok-woo relents and father and daughter get on board the early morning train from Seoul. Disaster unfolds before long, and though the explanation is a bit sketchy, what we do piece together is that there is some sort of biochemical leak which has affected humans in such a way as to turn them into zombies.
I absolutely enjoyed this film for several reasons. Zombies are a novelty to me as I have not watched anything featuring them since Michael Jackson's Thriller video. I have no point of reference so the zombie scenes genuinely scare me. There's drama, action, fear, heroes, cowards, human conflict and some very clever ways to outwit these zombies.
I arm-twisted KL Sister to watch this film with me. When the credits started rolling, she said That's it? It ends like this?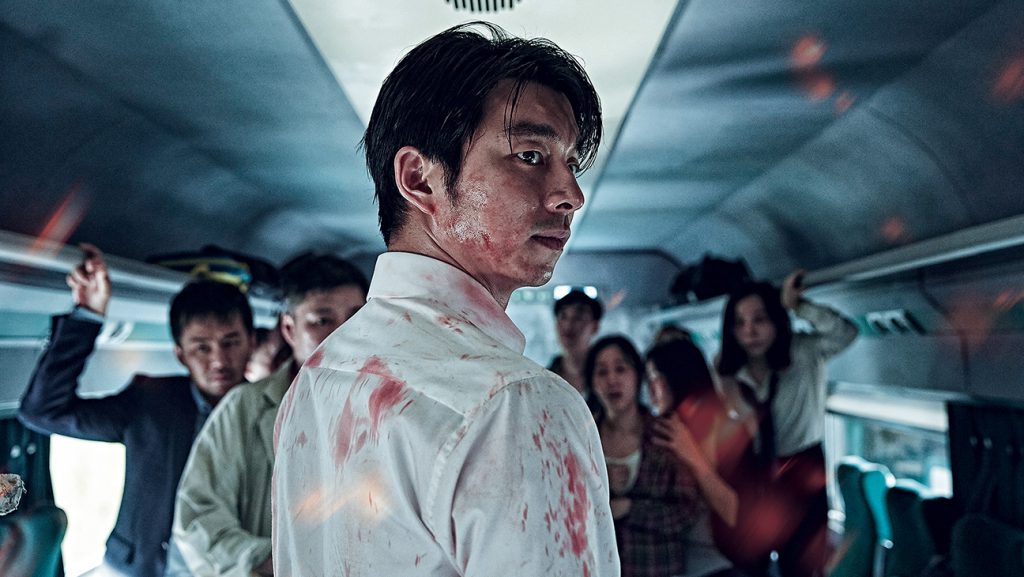 She said wanted a happy ending.
Homeward bound
I wish I was
Homeward bound
Home, where my thought's escaping
Home, where my music's playing
Home, where my love lies waiting
Silently for me
I like happy endings too but did accept the broader picture that in any endeavour to protect the wider society, personal sacrifice is extremely important. KL Sister wasn't going for it and said that next time, she will choose the film and it will have a happy ending. Now that I remember, she is the sister who watched Disney films the most when we were growing up.
The Song:
Homeward Bound, by Simon and Garfunkel, is about the loneliness of travelling on the road as a musician. If you are travelling a lot away from your home life, you do need some things to keep you going. For me it's good tea, my pencil case and books to read, plus the iPad and mobile phone to keep in touch with the outside world.
I am really homeward bound, leaving KL for London this evening, and writing on the train to the airport. I shall be glad to return to some normality and routine. Another trip to KL is scheduled for the end of October but in the meantime, all I want to think about is some quality (K-Drama) time with Mr Gochugaru at the end of each workday.
There are no zombies on the train. I do understand, though, that with such news from North Korea, why the South Koreans need a bit of escapism. Kim Jong-un versus zombies…which would you choose?