Diary: Sunday 03 April from CHANGWON to TONGYEONG
After a few hours' deep sleep we wake up in a more cheerful mood.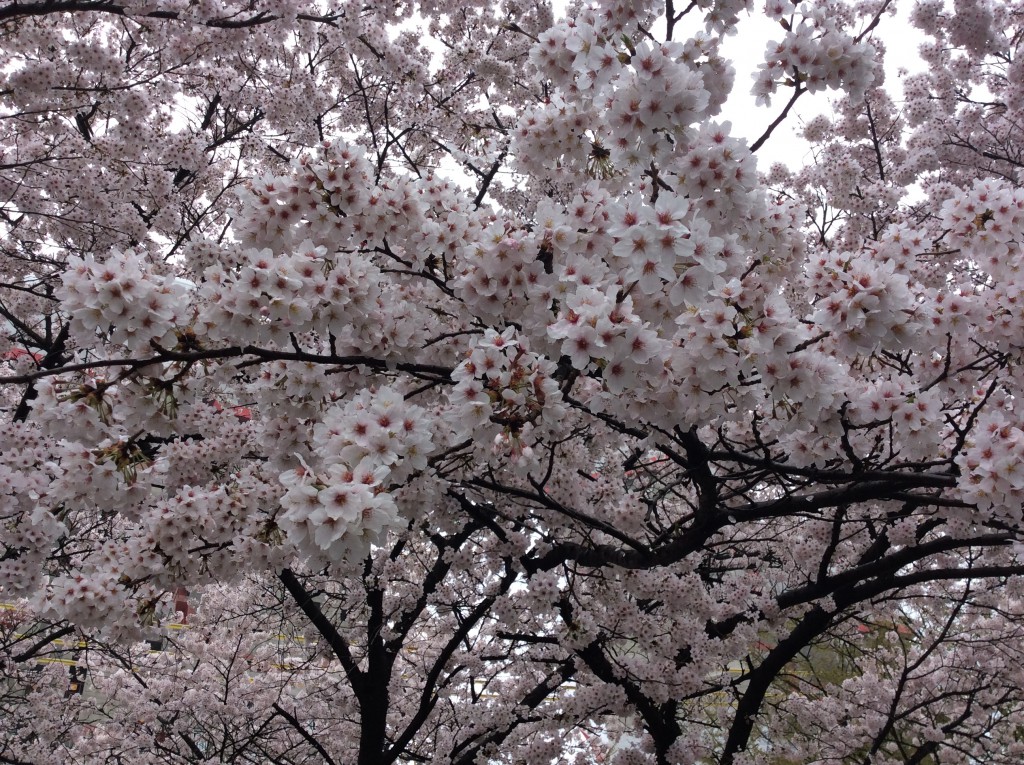 The morning is spent viewing more cherry trees in Changwon.
The children were very concerned about our misadventures last night, after we sent a message to them about our experience in Jinhae. In all honesty they would have coped better than us. They wouldn't have attempted to return to the hotel in order to sleep. They would have ordered fried chicken and beer at Kyochon and stayed until they could access transport in the early hours of the morning.
Perhaps that's what we too would have done, had we been 25 years younger.
There are over 300,000 cherry trees in Changwon (which now includes Jinhae and Masan in its district). After the harsh winter, it is natural that the first sightings of cherry blossoms bring excitement to everyone in this industrial city of over 1 million people. In fact, you will see rows and rows of cherry trees as you drive around Changwon.
After breakfast we take a stroll round Yongji Lake (photos below). As we leave the city, we make a slight detour to another area nicknamed Education Row as it is where Changwon's public library, technical and mechanical high school, several other schools and Korea Polytechnic are located. Cherry trees line the entire street and I envied the students who had this view each Spring.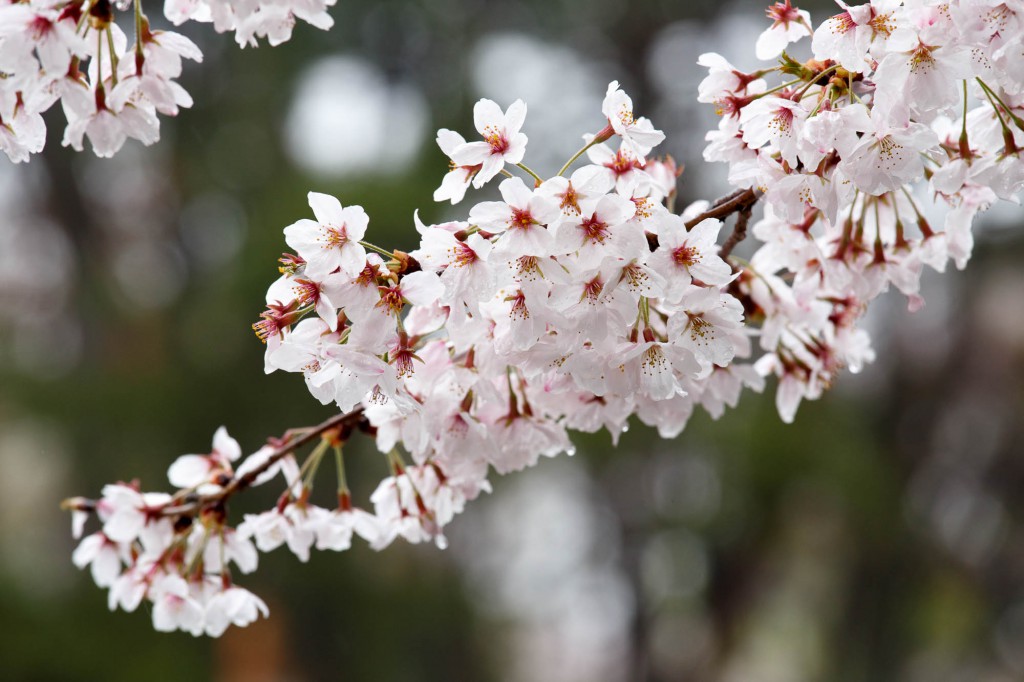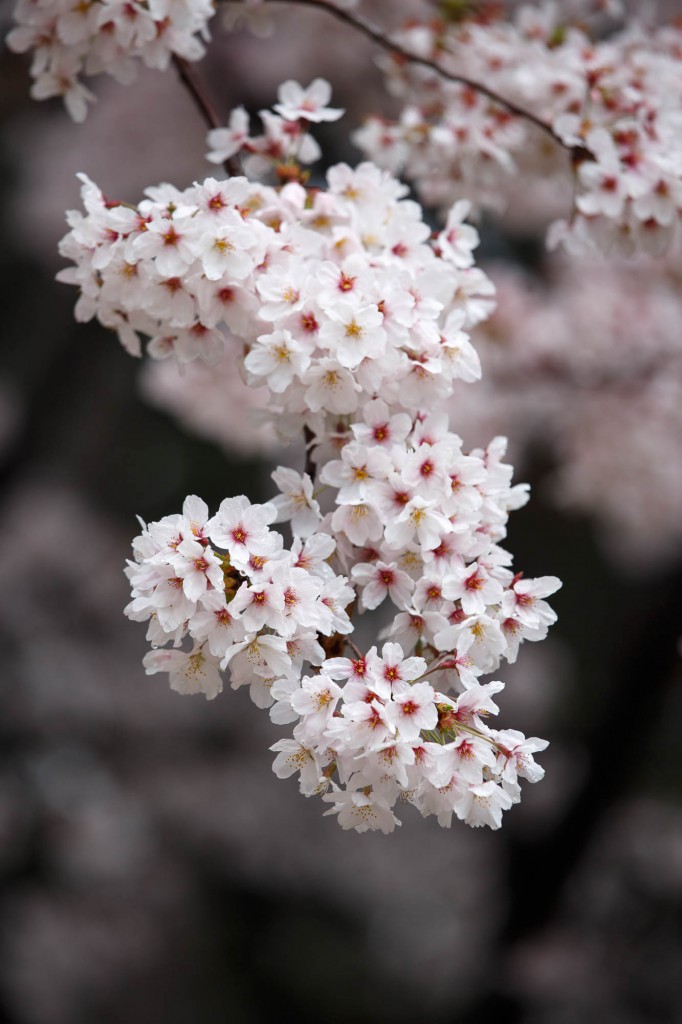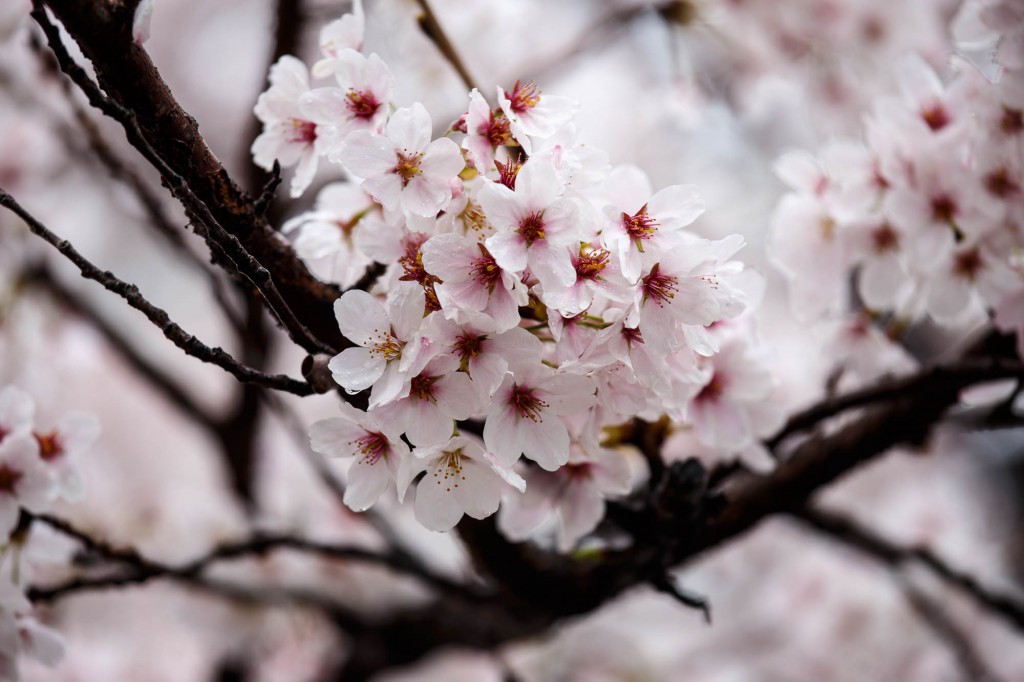 Who needs a body fat monitor? As long as you can squeeze through these poles for your age group, you can have as much food as you want!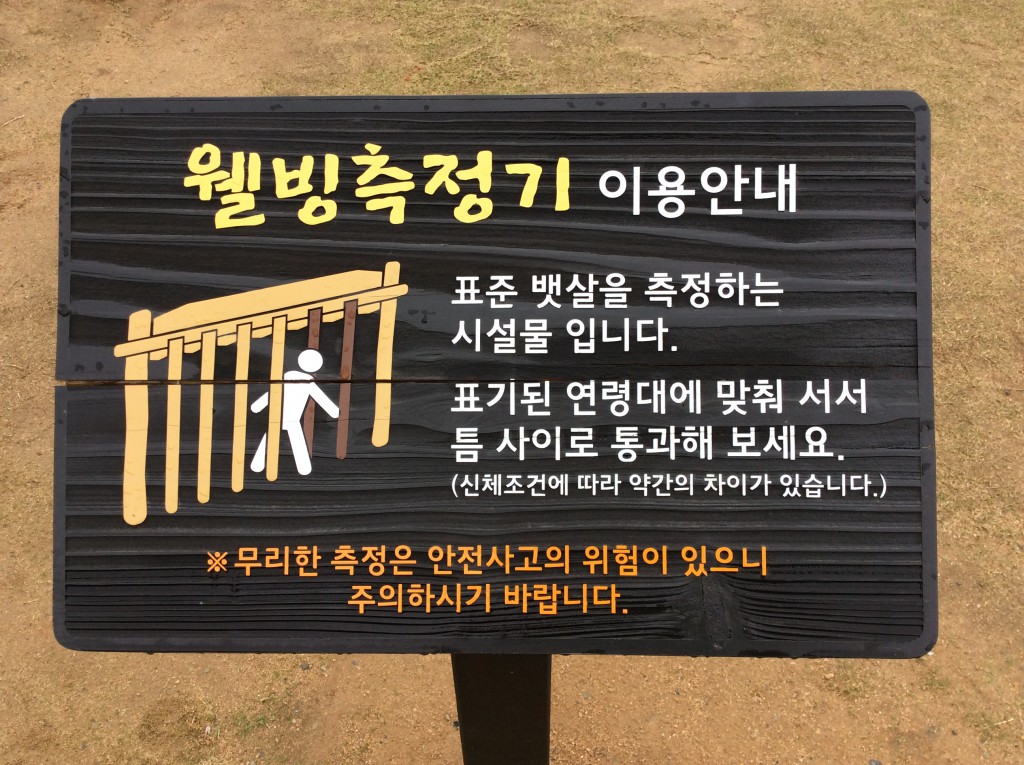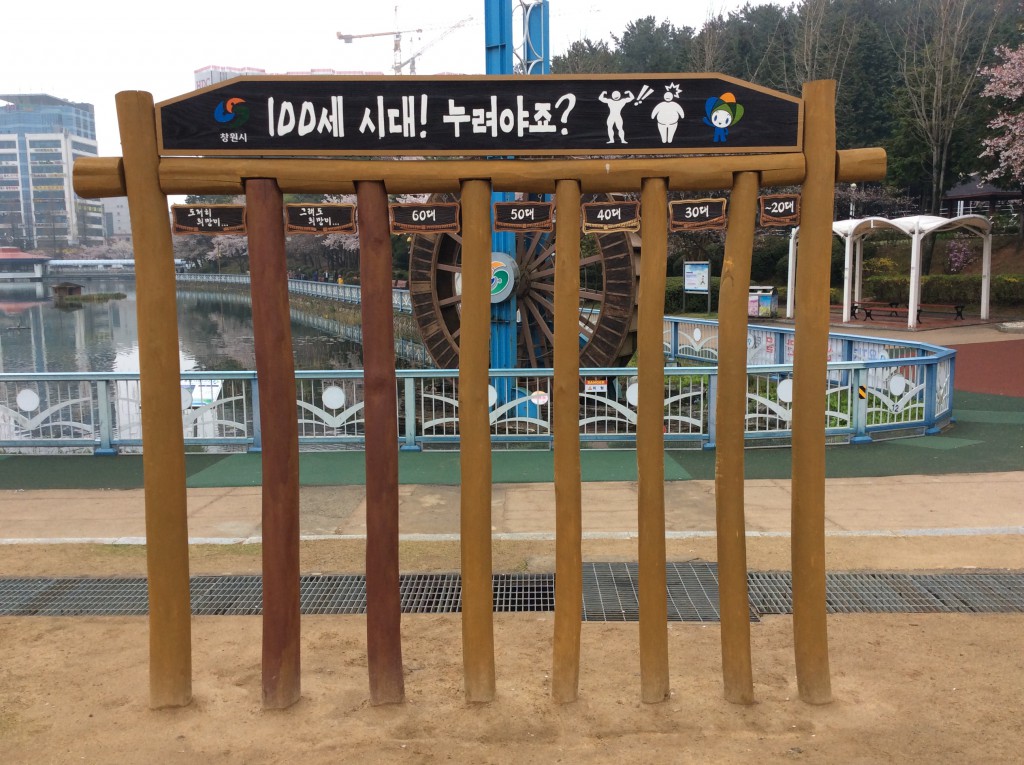 We drive on to the southern port of Tongyeong which is also associated with Admiral Yi Sun-sin. I need to confess now that Mr Gochugaru drove, our Korean friend SS chatted away and I slept. In order to continue with this trip in spite of my illness, I have been sleeping every moment that I am not required to be walking or eating. The eating part was an order from all the doctors I visited, as they said that without food I will not recover my health. Korean doctors? They are my kind of doctors.
There are a number of places you can visit in Tongyeong to get a feel for the reverence with which Admiral Yi is held: Hansando Island, the replica turtle ship moored near the harbour, Chungnyeolsa Shrine (충렬사) which houses Admiral Yi's memorial tablet and the records that trace his spectacular achievements as a naval commander, and Yi Sun-Sin Park (이순신공원).
To do all of this would need another full day, so we opt instead to manage what we can, which is to visit Tongyeong Sebyeonggwan Hall (통영 세병관) and the local fish market. Next to the hall are the remains of the naval base where several buildings now house displays of traditional Joseon dynasty crafts.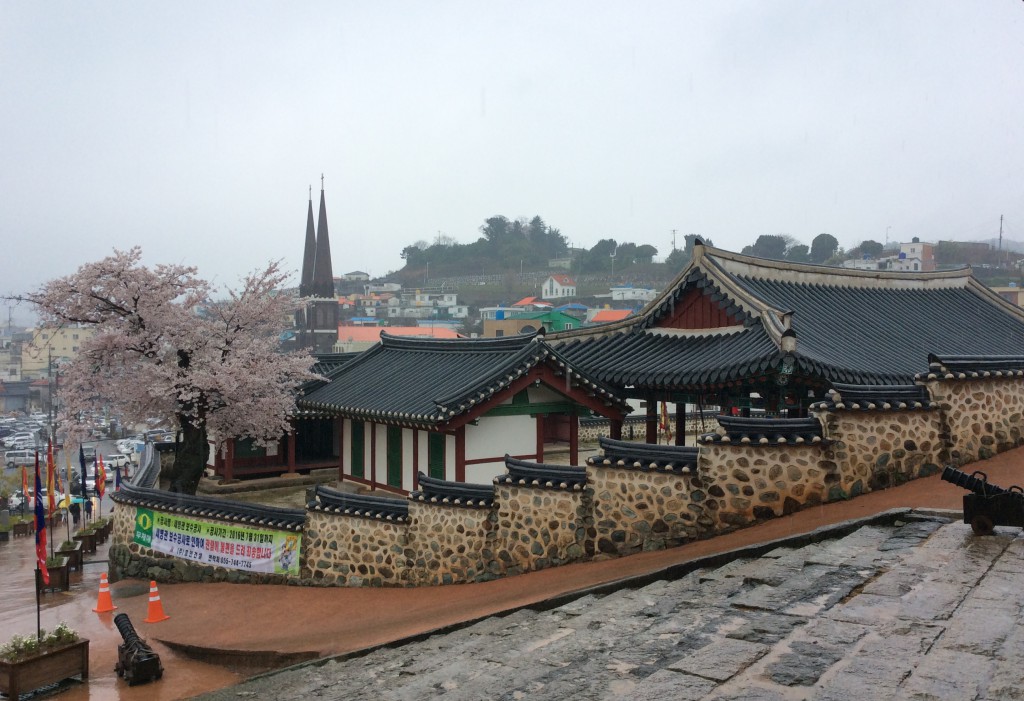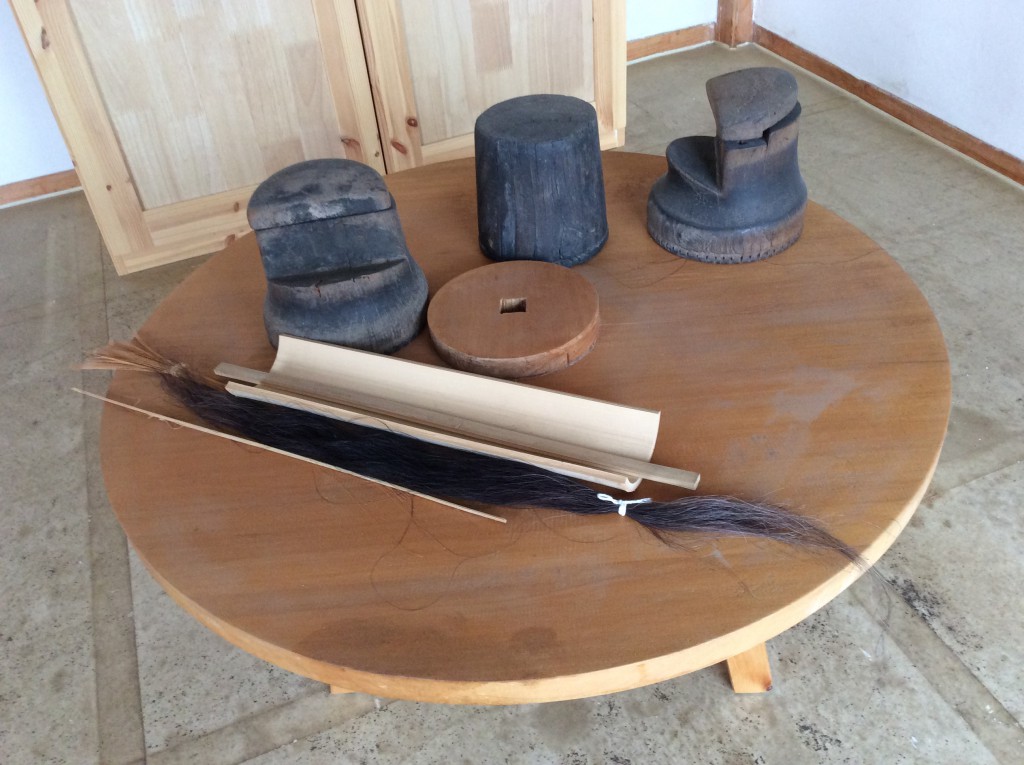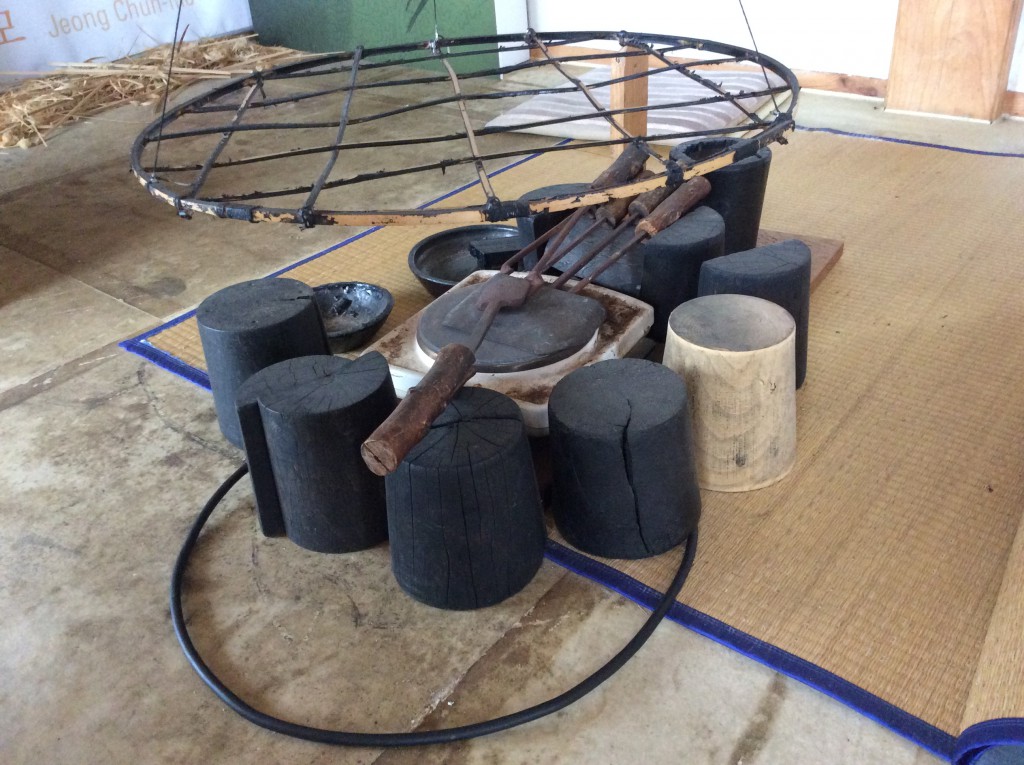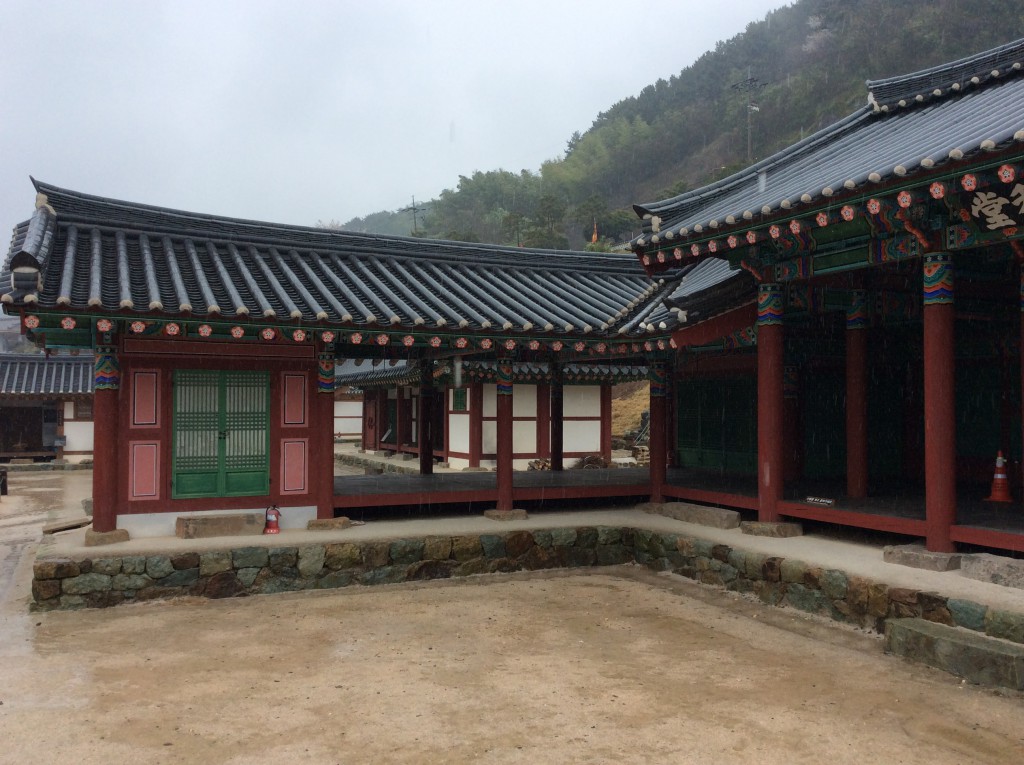 The fish market (Tongyeong Jungang Market – 동영중앙시장) proves to be an interesting experience as we see all sorts of local seafood, fresh and dried. However I couldn't bring myself to take photos of the fish as I really did feel sorry for them. They were gasping for air in some cases and I have been feeling the same way this past week.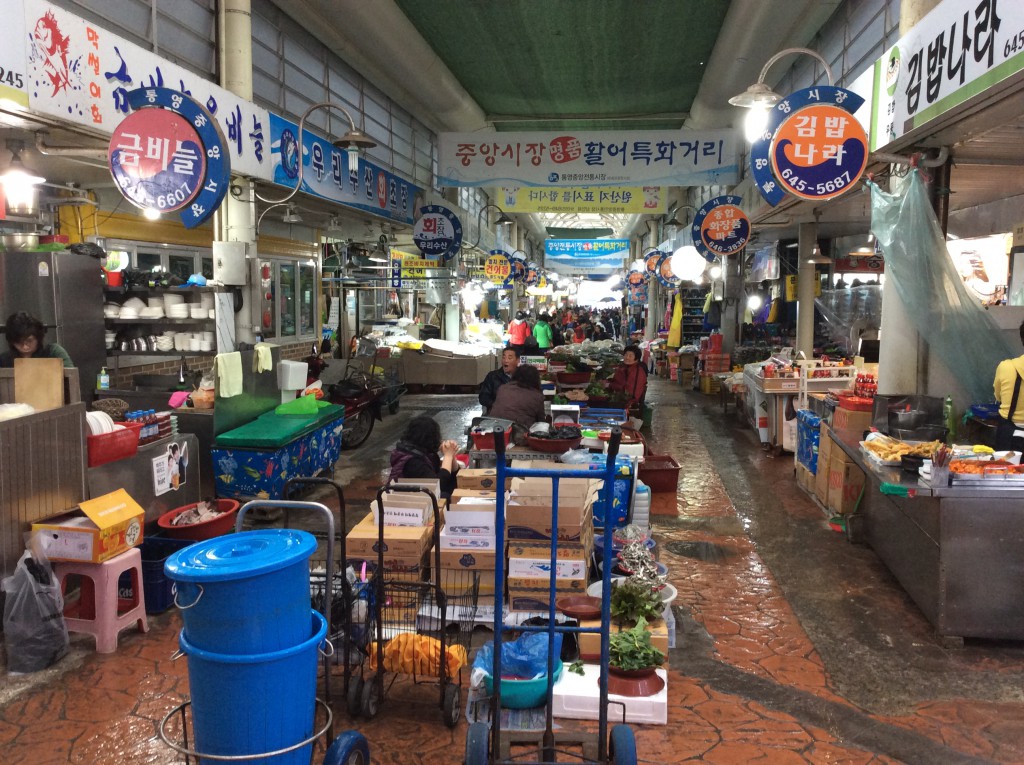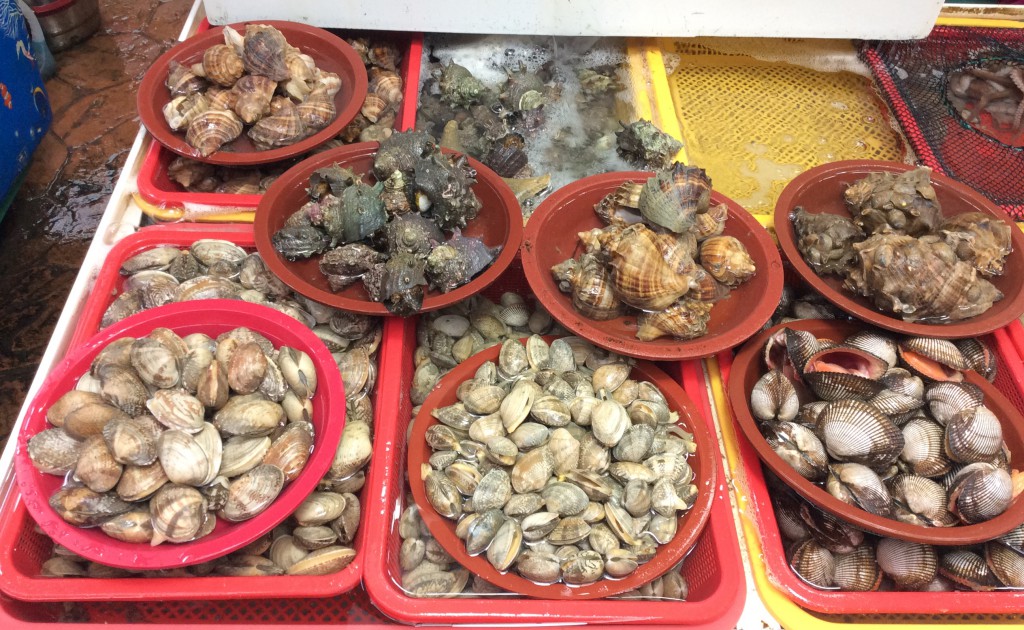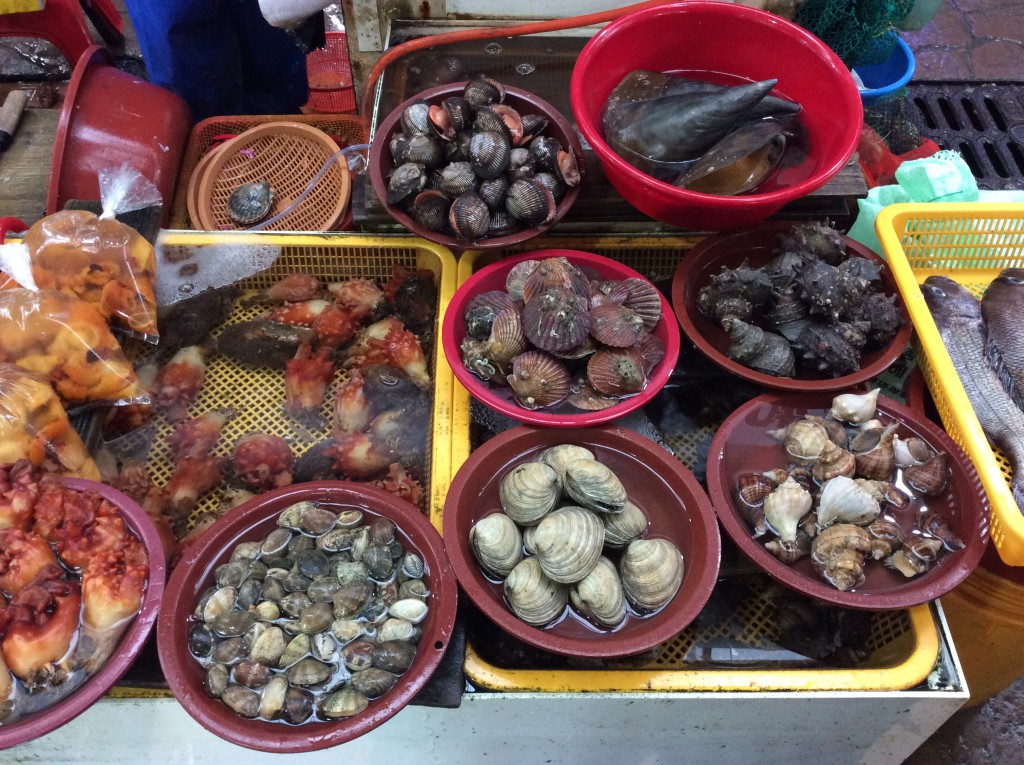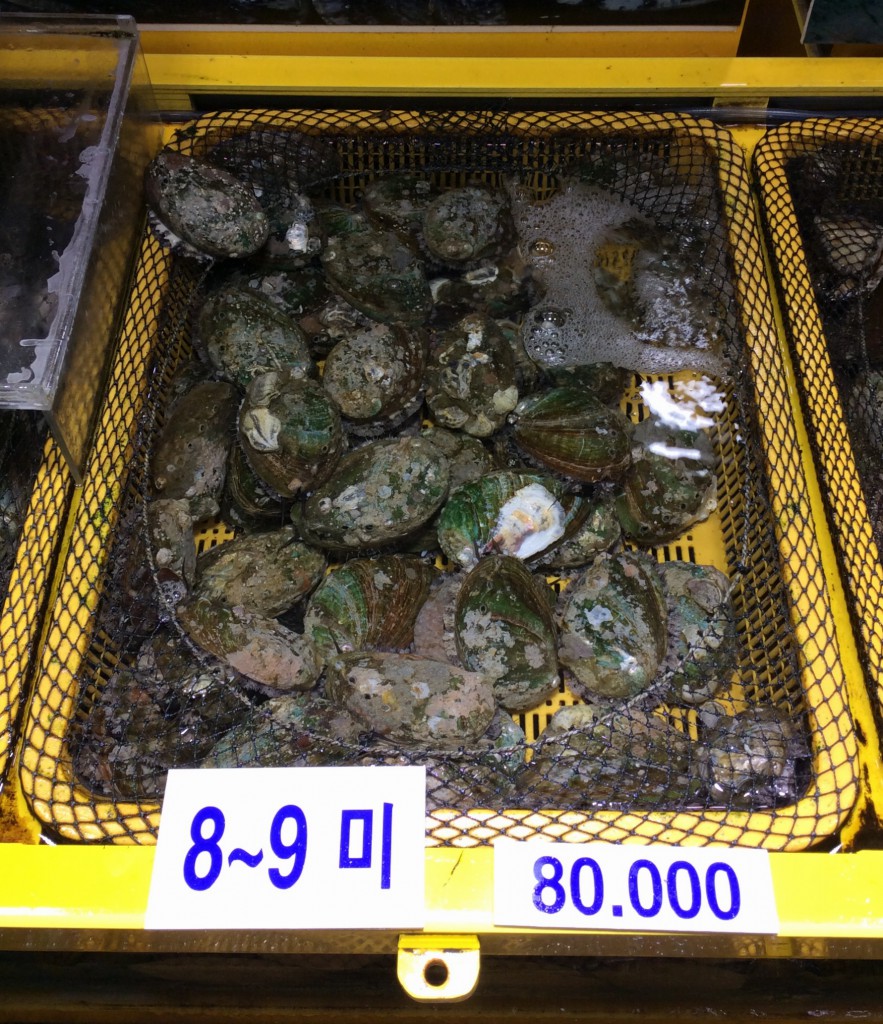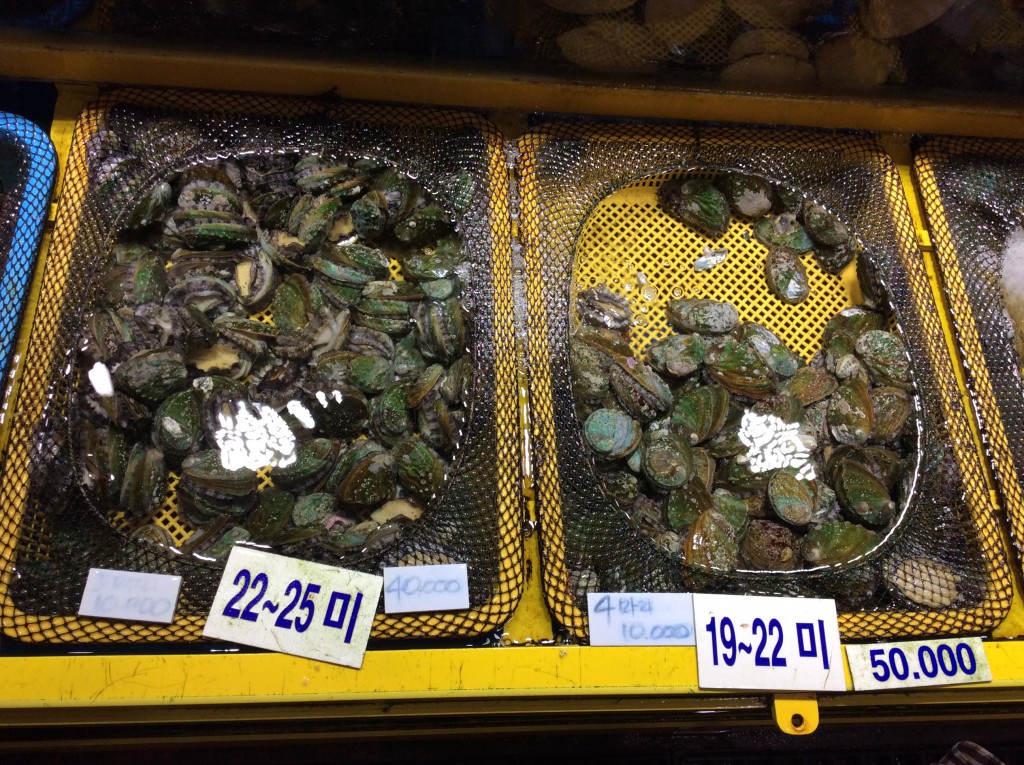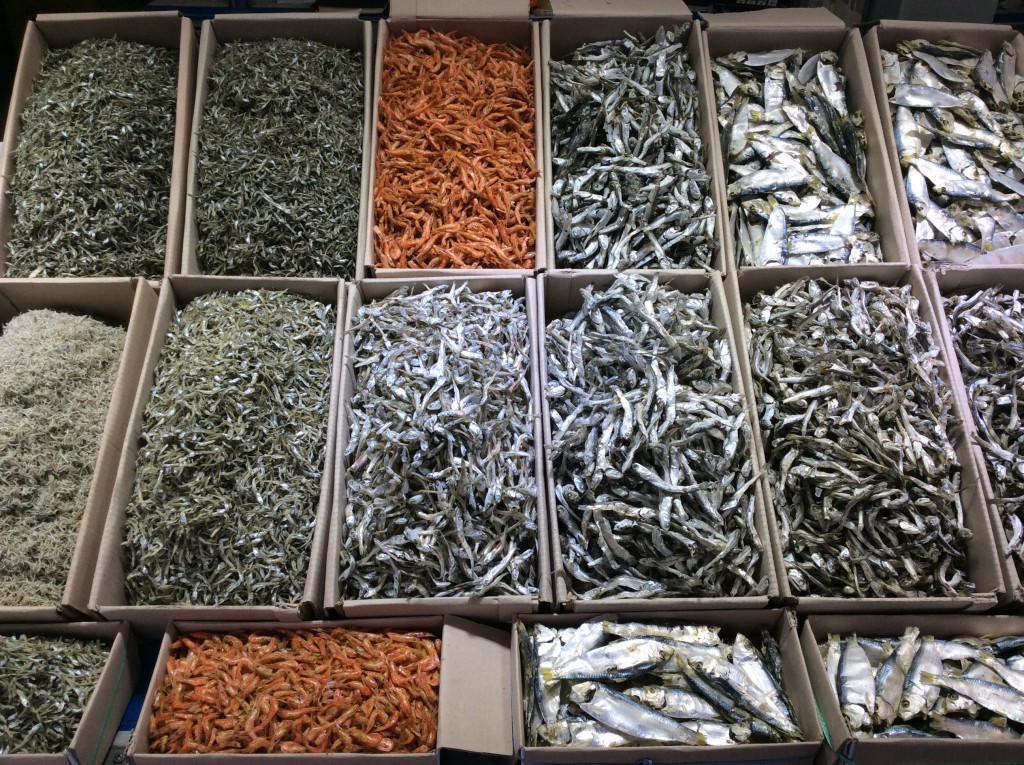 Tongyeong used to be called Chungmu and the famous thing to eat here is Chungmu gimbap (충무김밥). The distinctive feature of this gimbap is that it is filled with rice alone, and eaten with kolddugi muchim (꼴뚜기 무침 – spicy marinated baby octopus) and mu kimchi (무김치 – radish kimchi).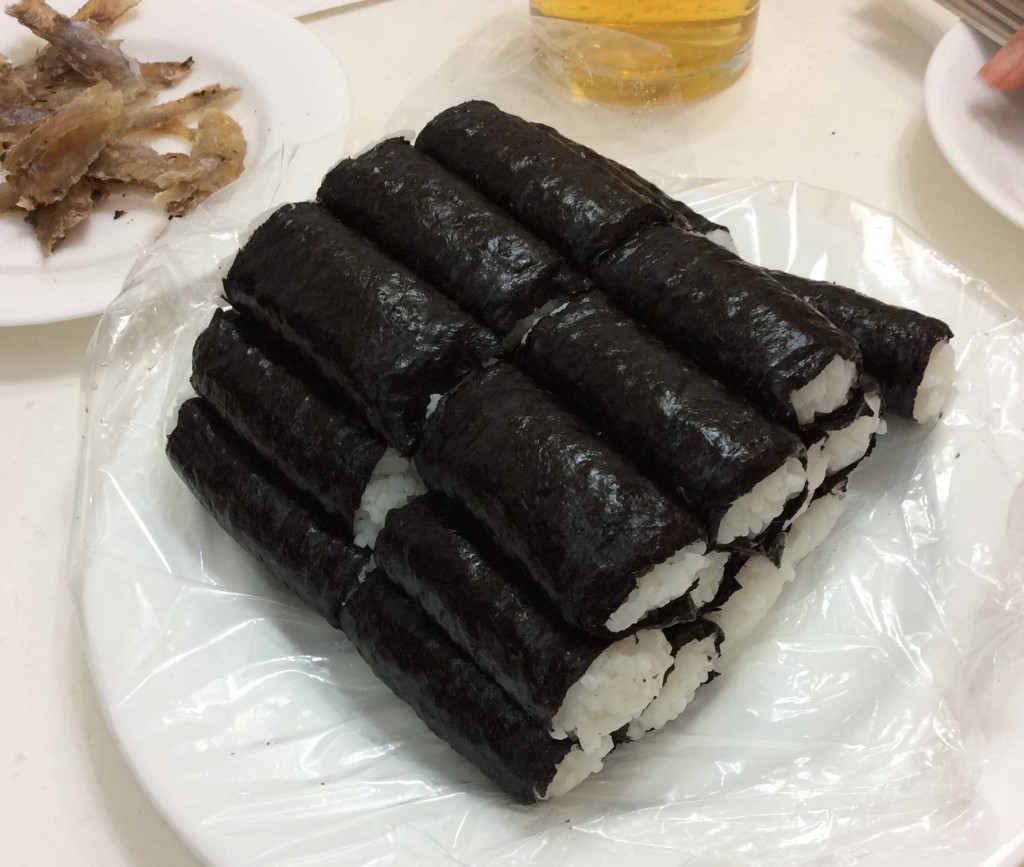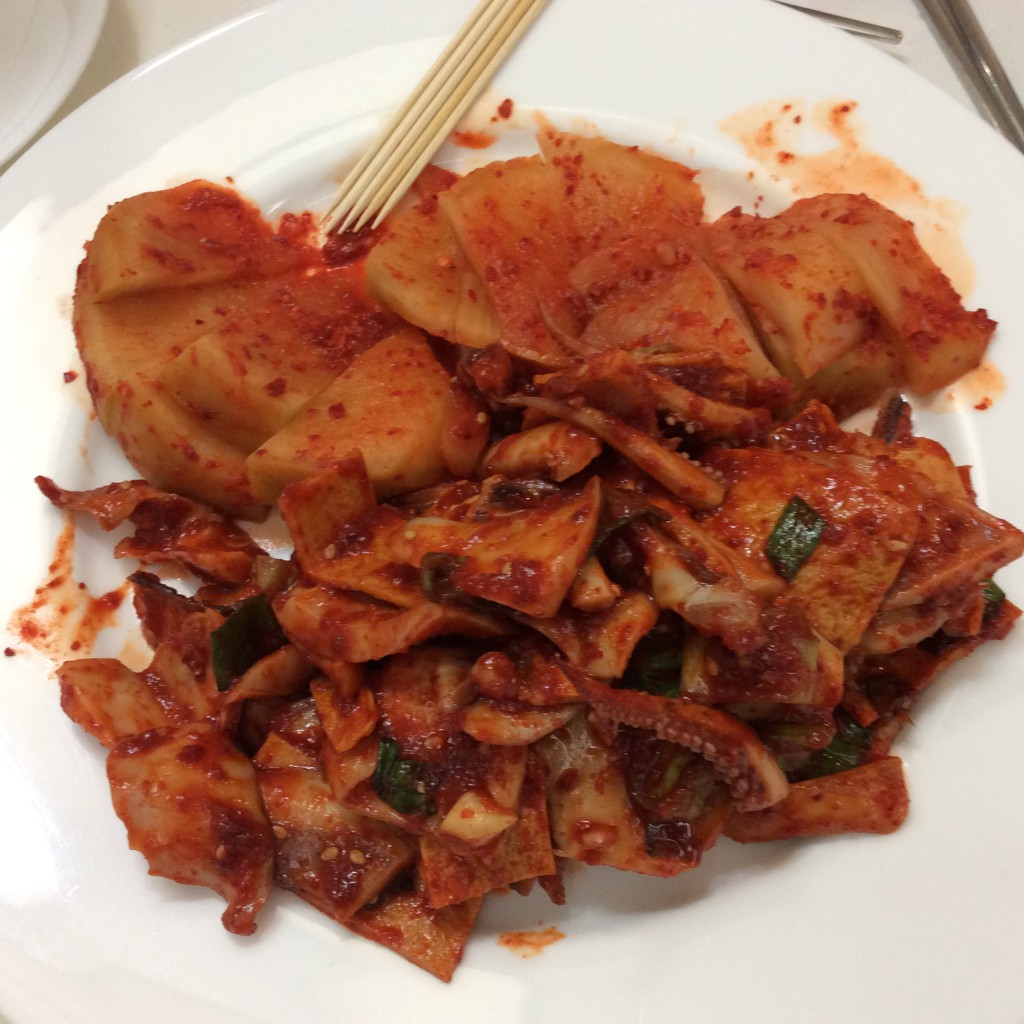 Another famous local snack is kkulppang (꿀 빵). Literally honey bread, this is a type of large dough ball filled with red bean (팥), sweet potato (고구마) or green peas (완두). They are deep-fried then coated with a thick sugar syrup and sprinkled with sesame seeds. The cost is 1,000 won per large dough ball.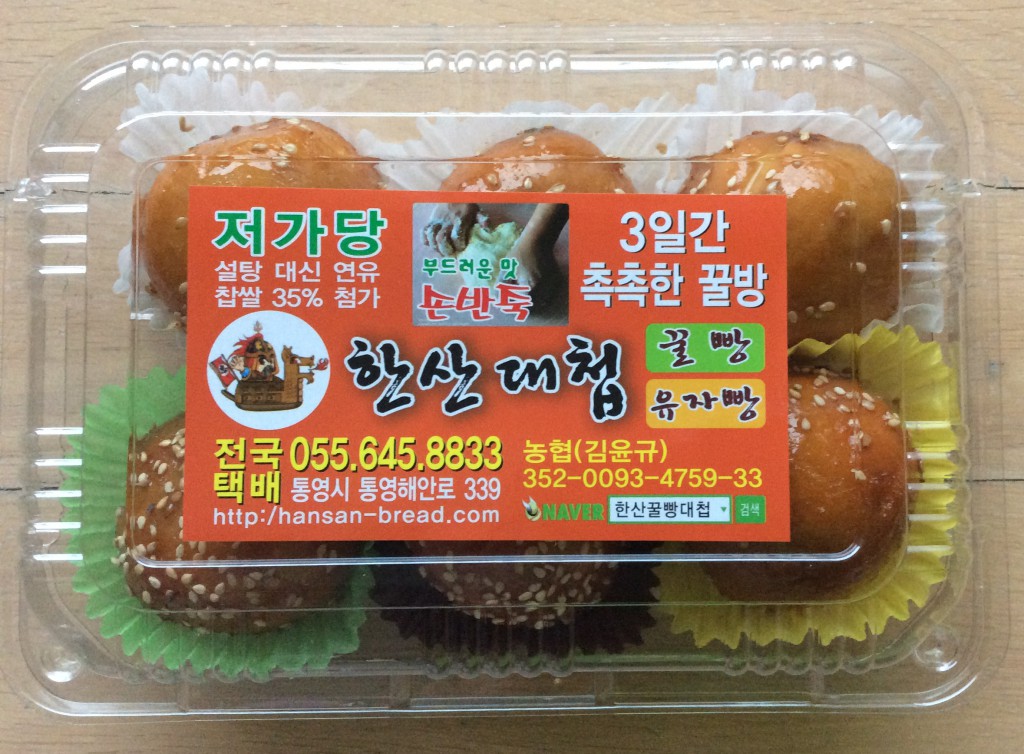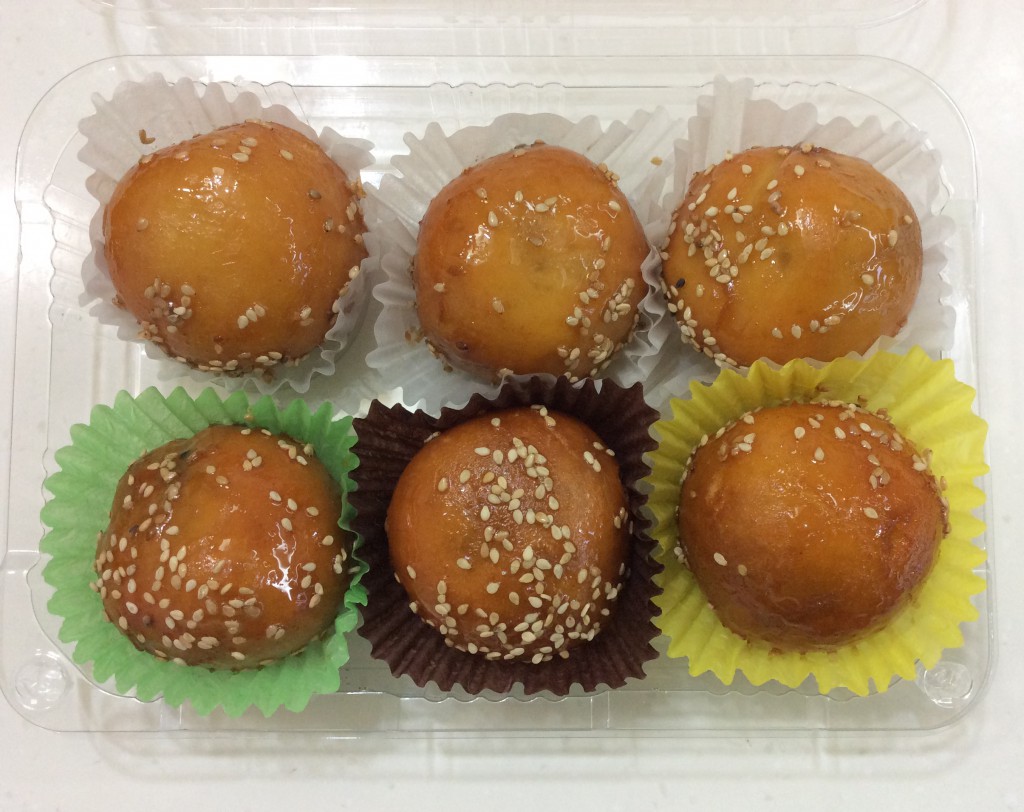 Addresses for all the places featured above will be listed separately at the end of the holiday.
Here are articles on: Displays of traditional Joseon dynasty crafts in the former naval base and Tongyeong Jungang Market. Tongyeong is the birth place of novelist Pak Kyongni whose epic 16 volume novel Toji (토지 – The Land) is beyond what I can manage to read even in English, but I know it is culturally extremely important.
Finally, however much we love seafood, what we really crave tonight as we settle down to watch a variety show on TV is…fried chicken.