Diary: Thursday 30 March in JEJU ISLAND
Today we explore some spectacular cliffs.
First, this way to a great cup of coffee.
We discovered Terarosa Coffee in Seoul where it was conveniently located directly opposite our serviced apartment.
This morning, with the weather being damp and my voice still not functioning, I thought we could with a bit of cheering up. Or actually, a bit of Seoul.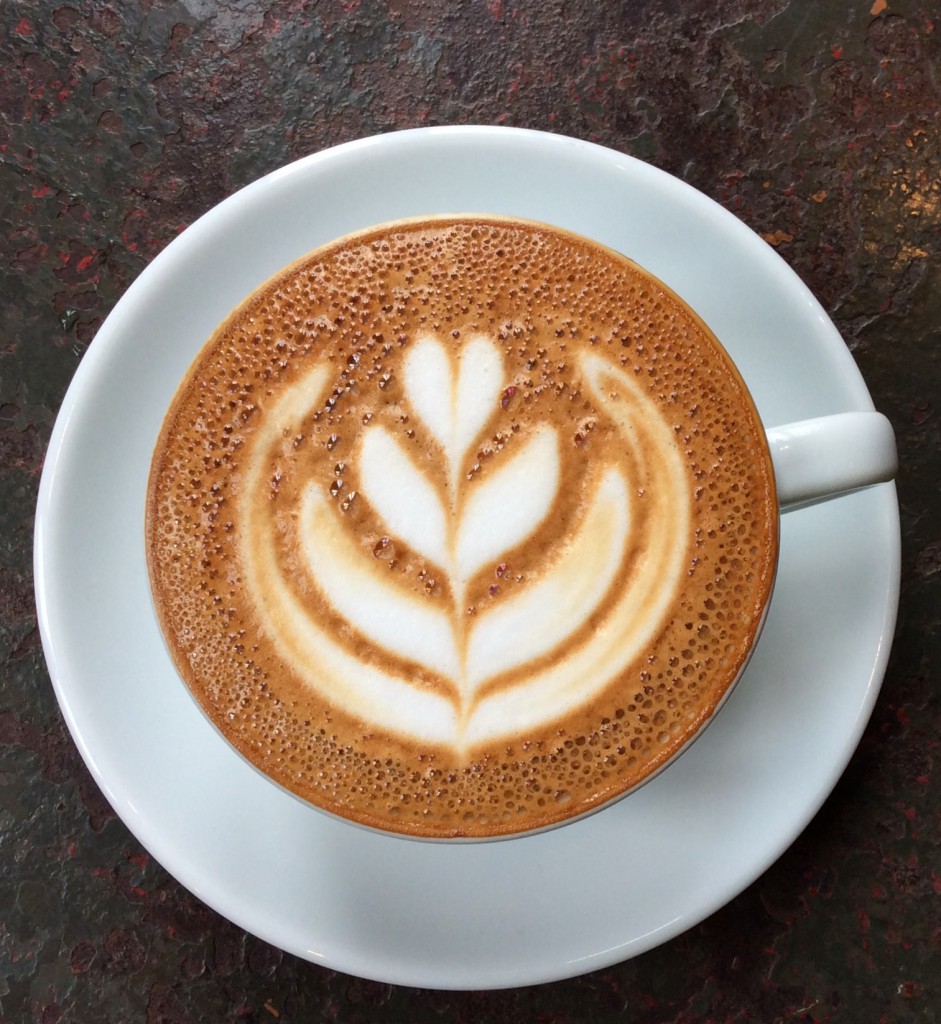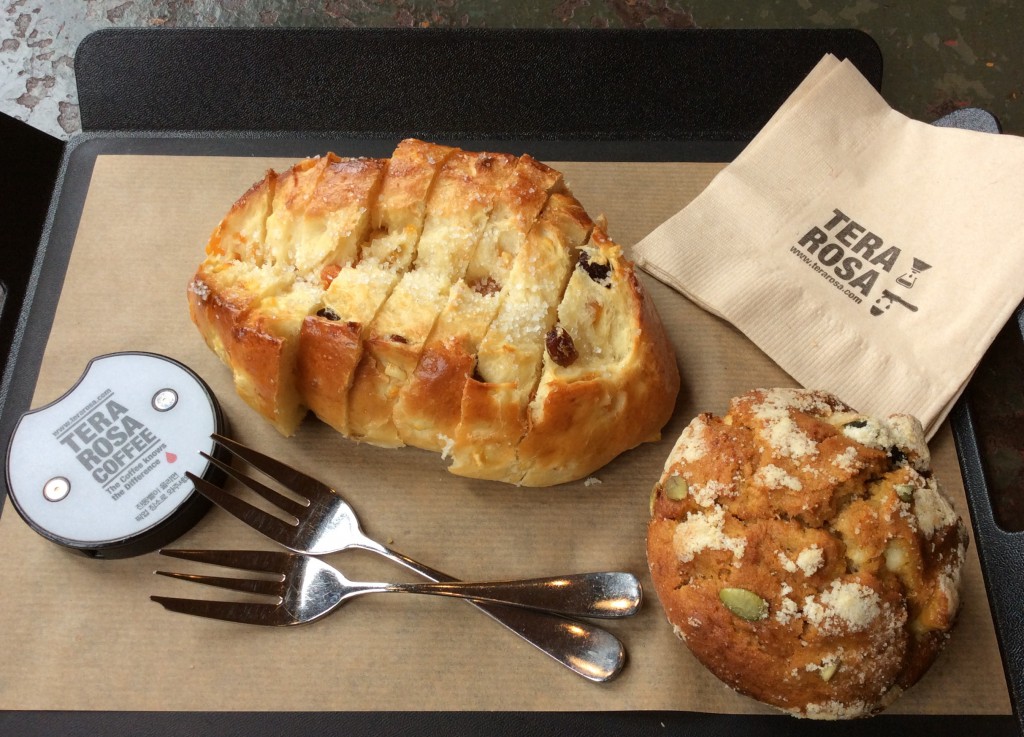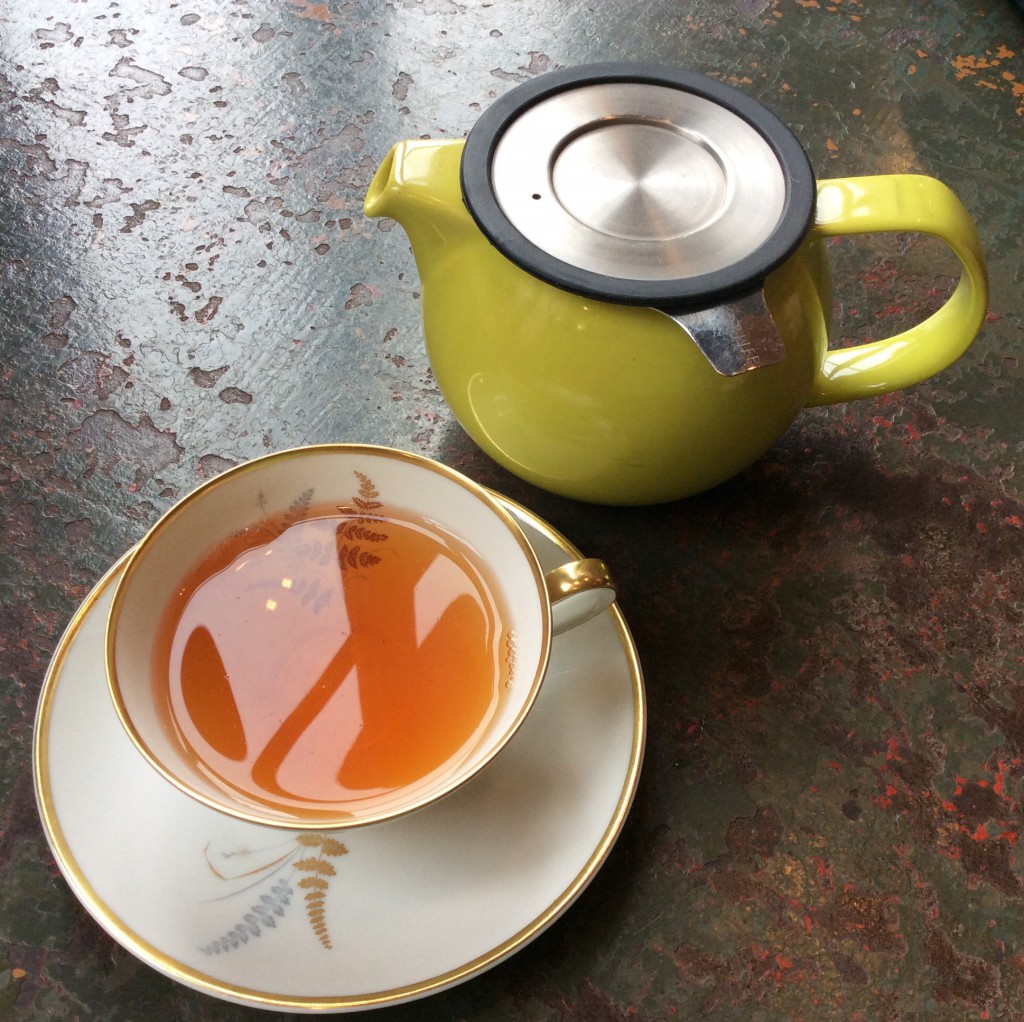 One difference is that here there is space for an outdoor garden area.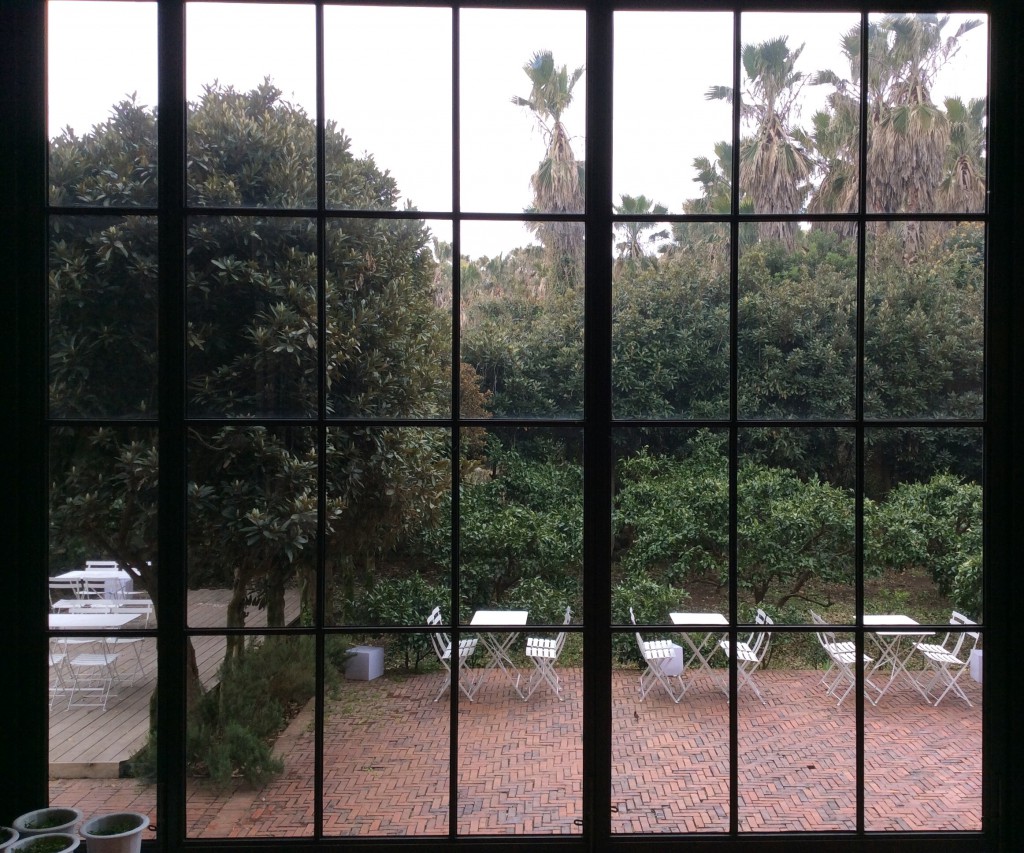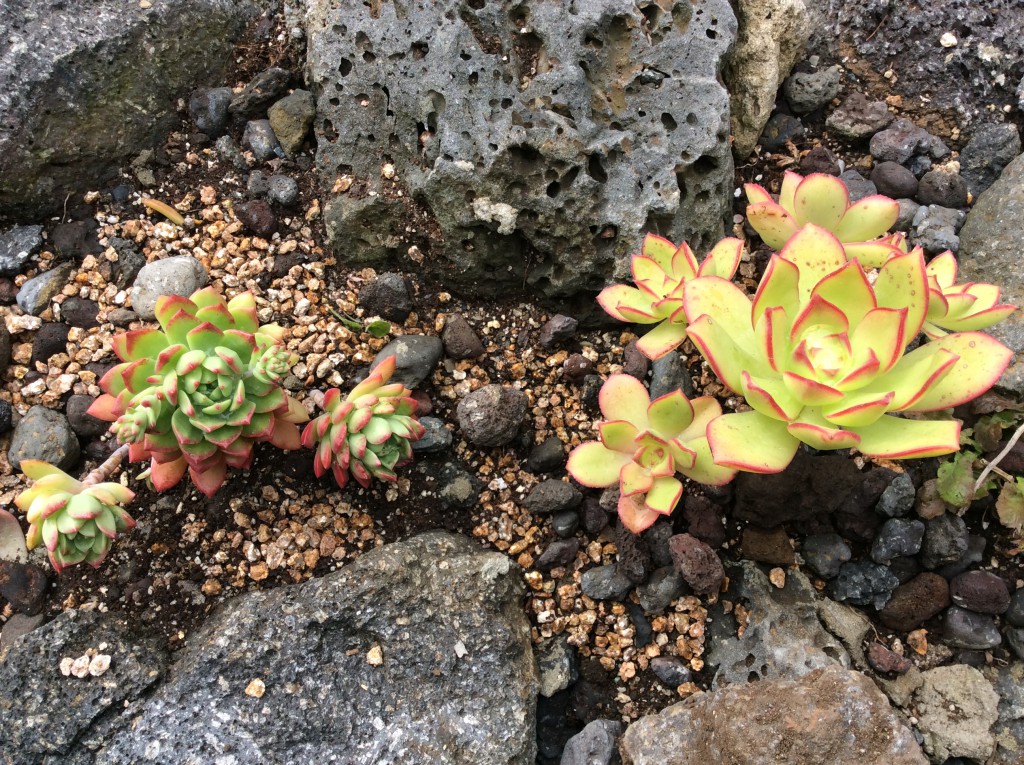 The branch in Seogwipo is not easy to find and the easiest way to describe its location is to say it is on the way to Soesokkak Estuary (쇠소깍) located in Hahyo-dong. The estuary is lined with cliffs of various lava formations, and is the mouth of the Hyodoncheon stream. The stream itself is a popular destination for those who want a bit of water adventure as there are canoes and boats for hire.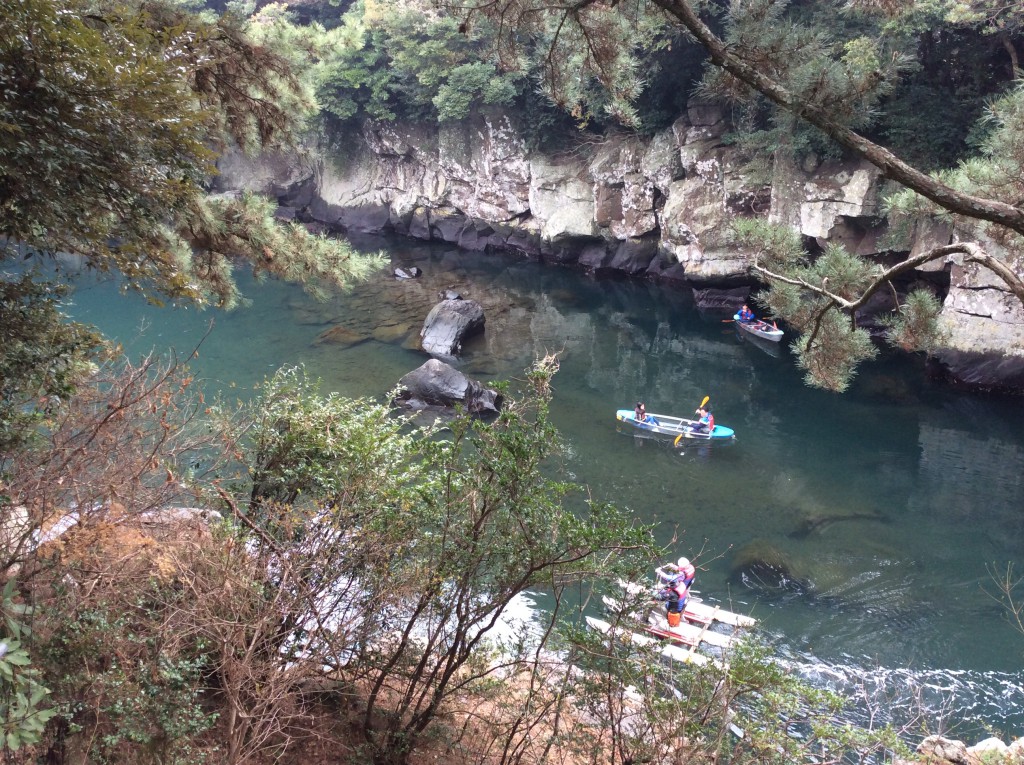 Our next stop is Jeongbang Falls (정반폭포) where the water falls 23 metres from a sheer volcanic cliff into the sea below. Needless to say it is an extremely popular sight but everyone is patient and waits their turn to take the perfect shot i.e. the shot with no one else in it.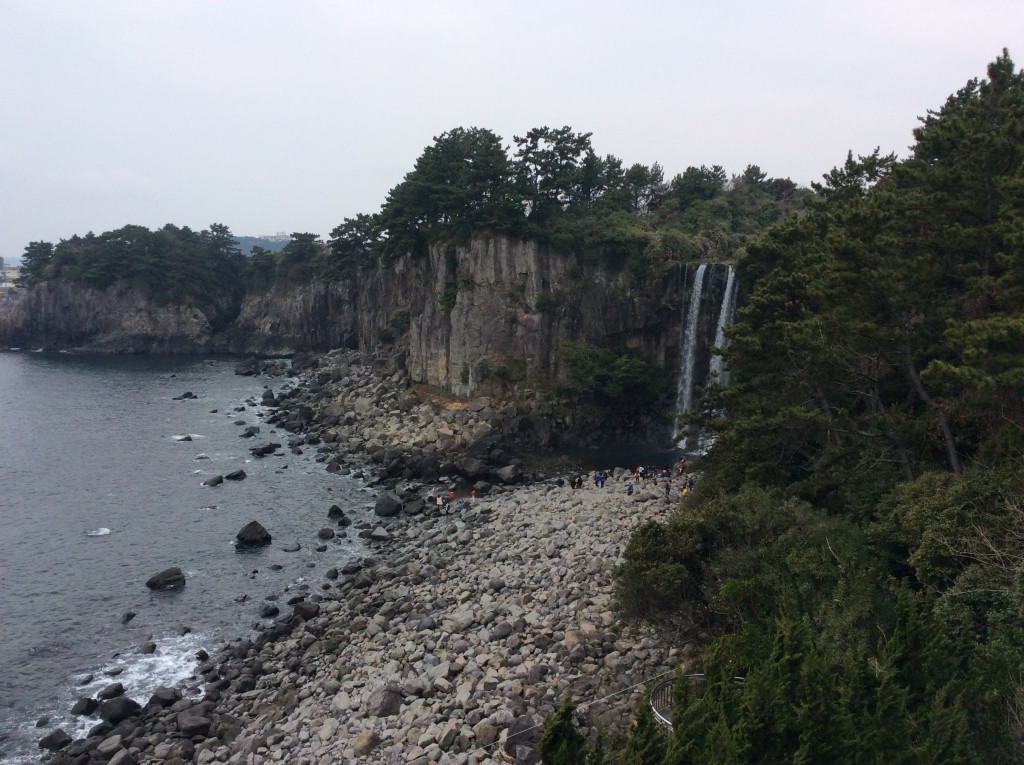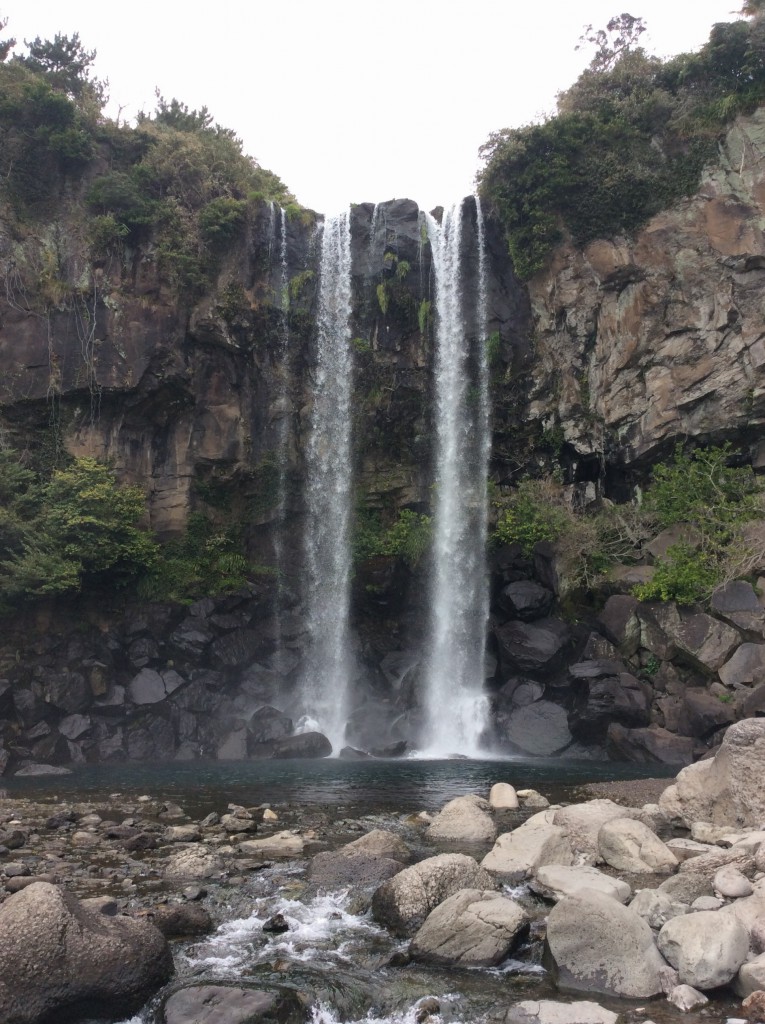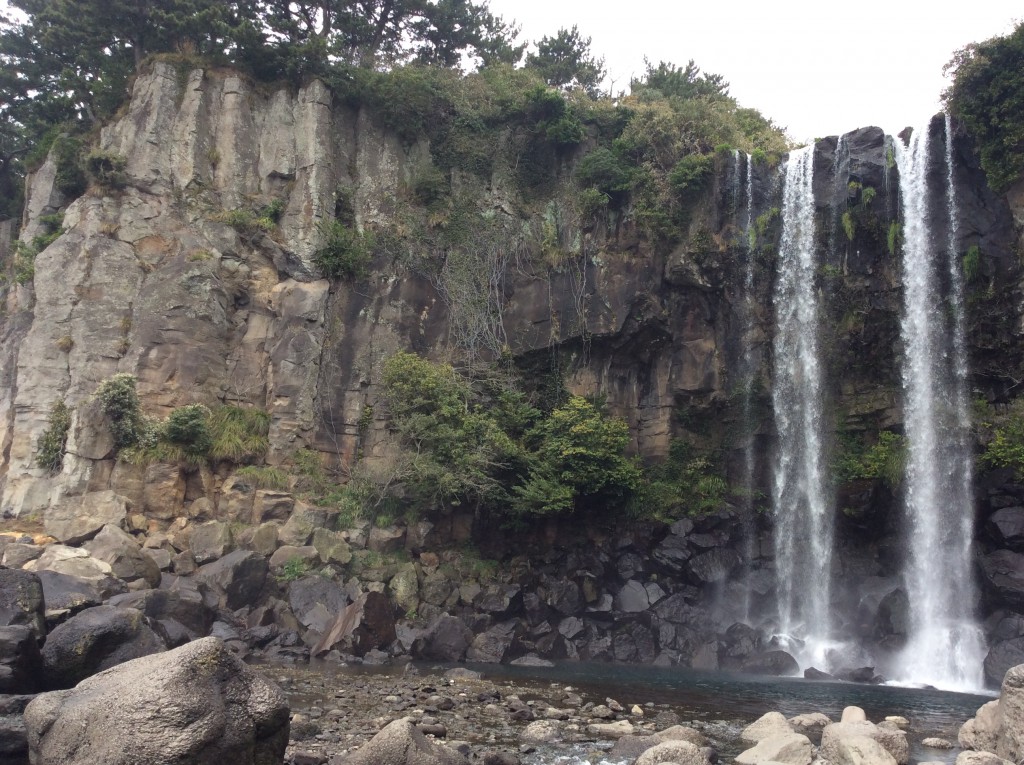 Our final set of cliffs is really quite special. Daepo Coast Jusangjeolli Cliffs (대표해안주상절리대) were formed when lava cooled rapidly and contracted and cracked into polygonal (typically hexagonal) columns. The black basalt columns jut out into the sea and are fascinating to behold.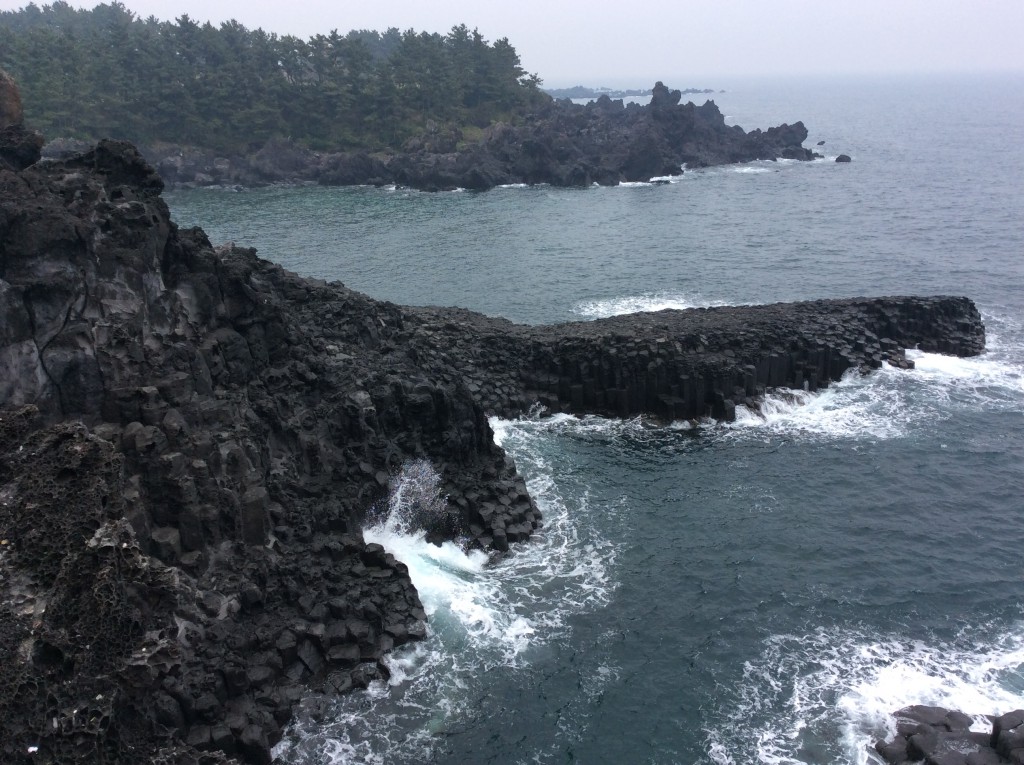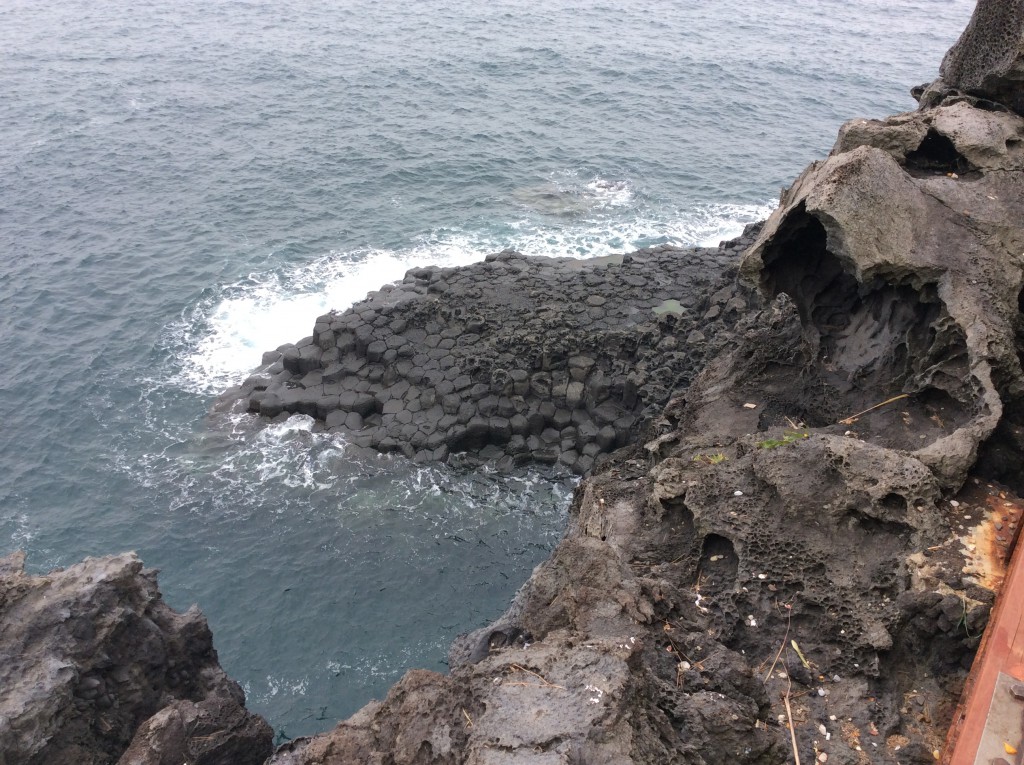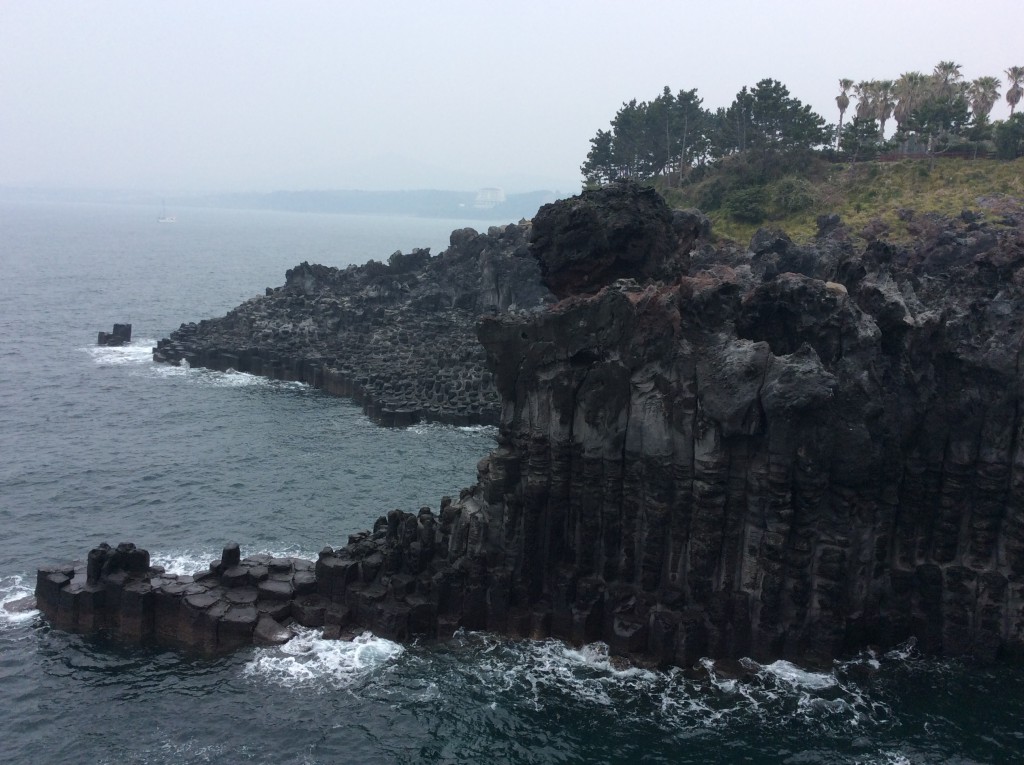 Lunch was a quick round of kimbap from the supermarket and dinner was a happy find. Mi U Ya, located in the Seaes Resort, has a branch in Seoul in the Galleria food court (Apgujeong Rodeo Drive) and serves udon and soba noodles as well as the eternal comfort dish, pork katsu and rice.
In truth I felt a bit deflated and think it was the combination of tiredness, the inability to speak and the effect of taking medication. Chinese people have a high regard for food so we can never play with it but I did play with the plates.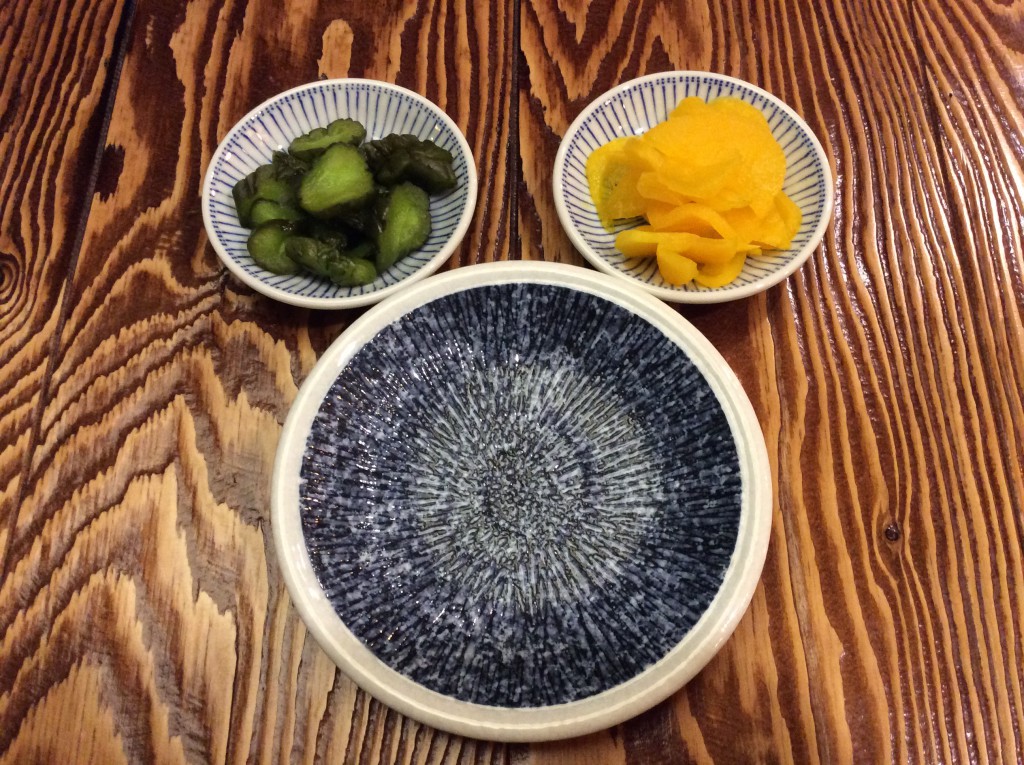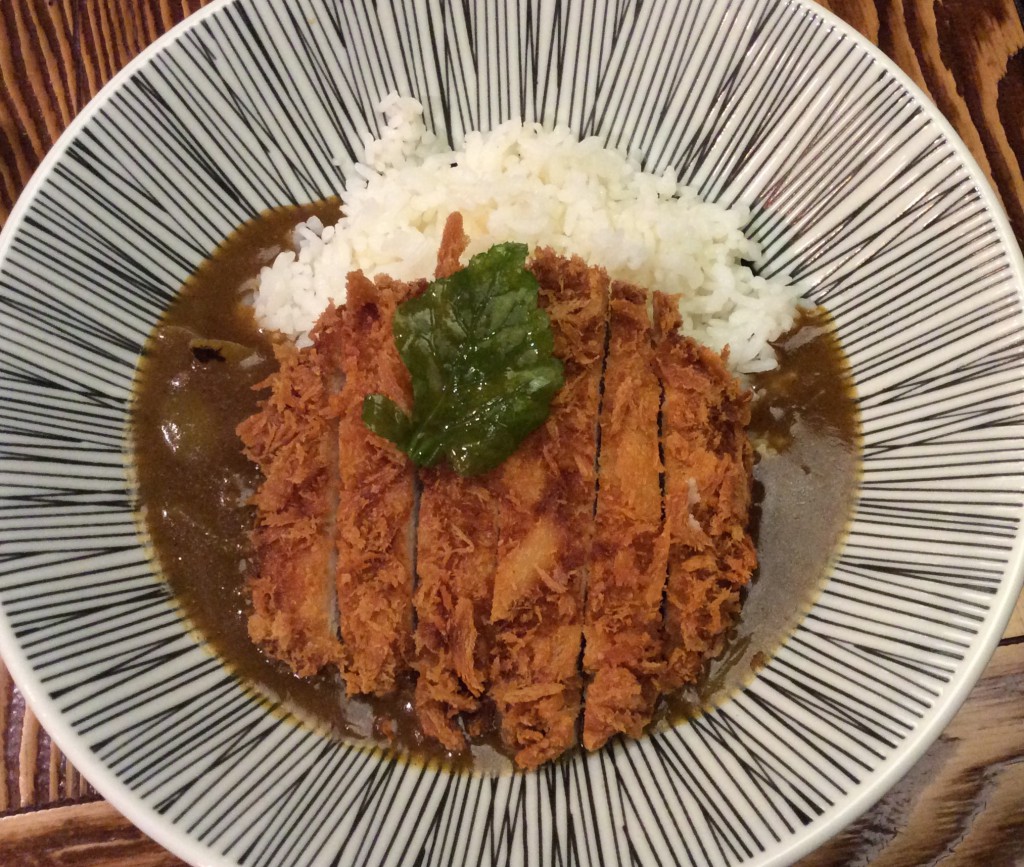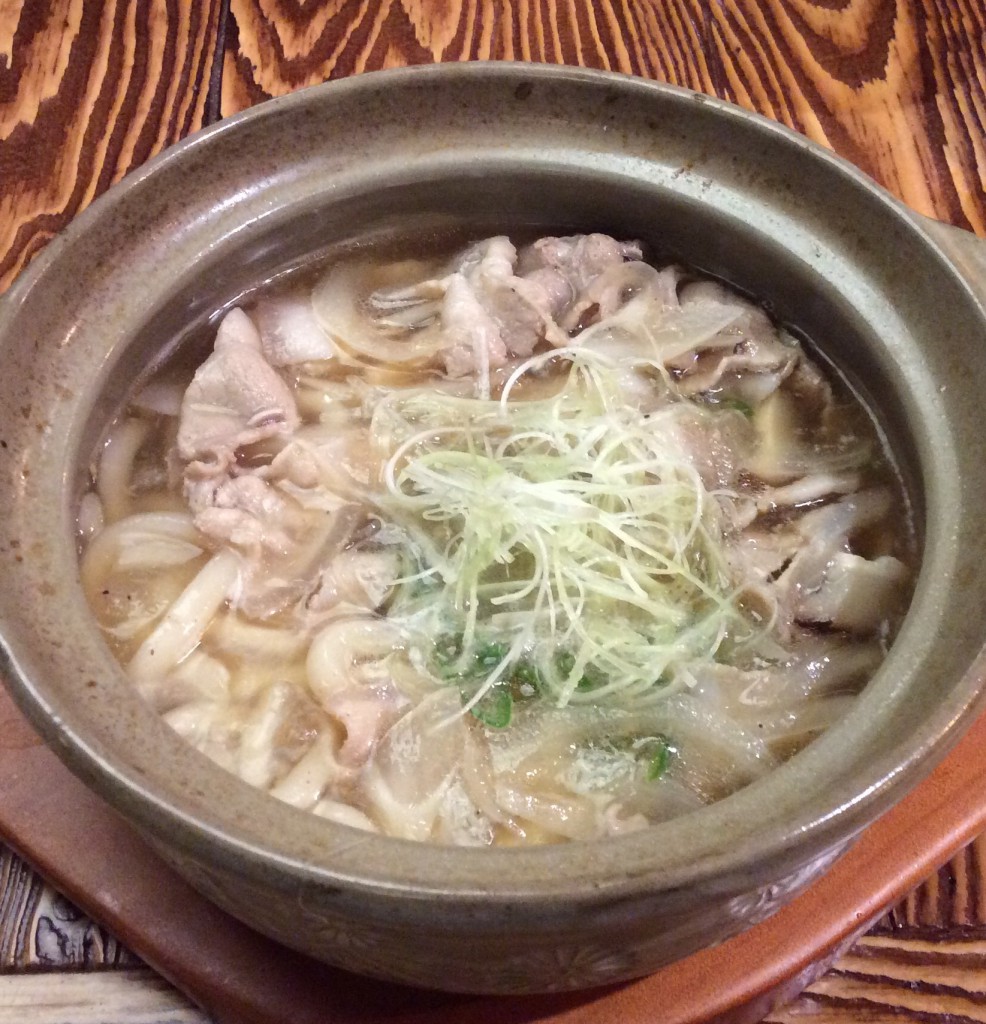 Addresses for all the places featured above will be listed separately at the end of the holiday.
Finally, views of the Seaes Resort where Secret Garden was partly filmed.