Diary: Tuesday 29 March from SEOUL to JEJU ISLAND
Gimpo Airport alone has nearly 10 flights an hour to Jeju (제주).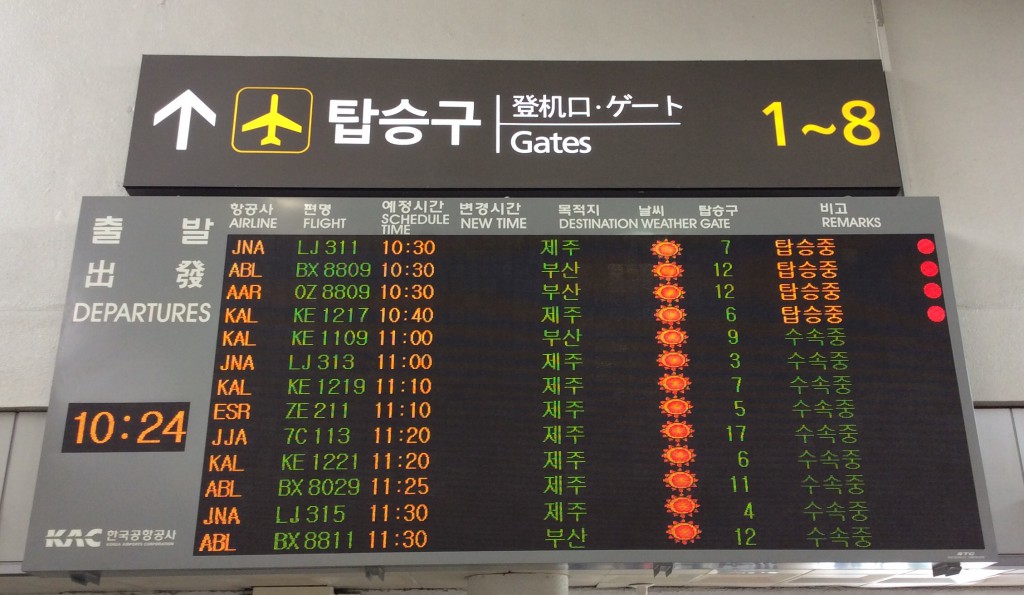 Some people even head to the island from Seoul for the day.
What kind of people? You know who I am referring to: rich, privileged CEOs of conglomerates who just happen to fall in love with the kind hearted but very poor neighbourhood girl. He has to find his way to Jeju to let her know he cannot live without her. If he has to fly his private jet to get there, then that's what he has to do.
Me? I'm flying no-frills Eastar Jet. I'm sitting next to that poor neighbourhood girl who has been sent to Jeju to research some petty statistic for her governmental department.
Welcome to K-dramaland. If you can't beat them, then you need to join them.
Dotted around the island are many drama and film locations and if you are at all interested, a lot of fun could be had from walking in the footsteps of your favourite actor or actress.
There is the chapel from Boys Over Flowers, which I have not watched but which is always in Top Ten lists of favourite K-dramas. This photo is for HK Sister, who loves that show.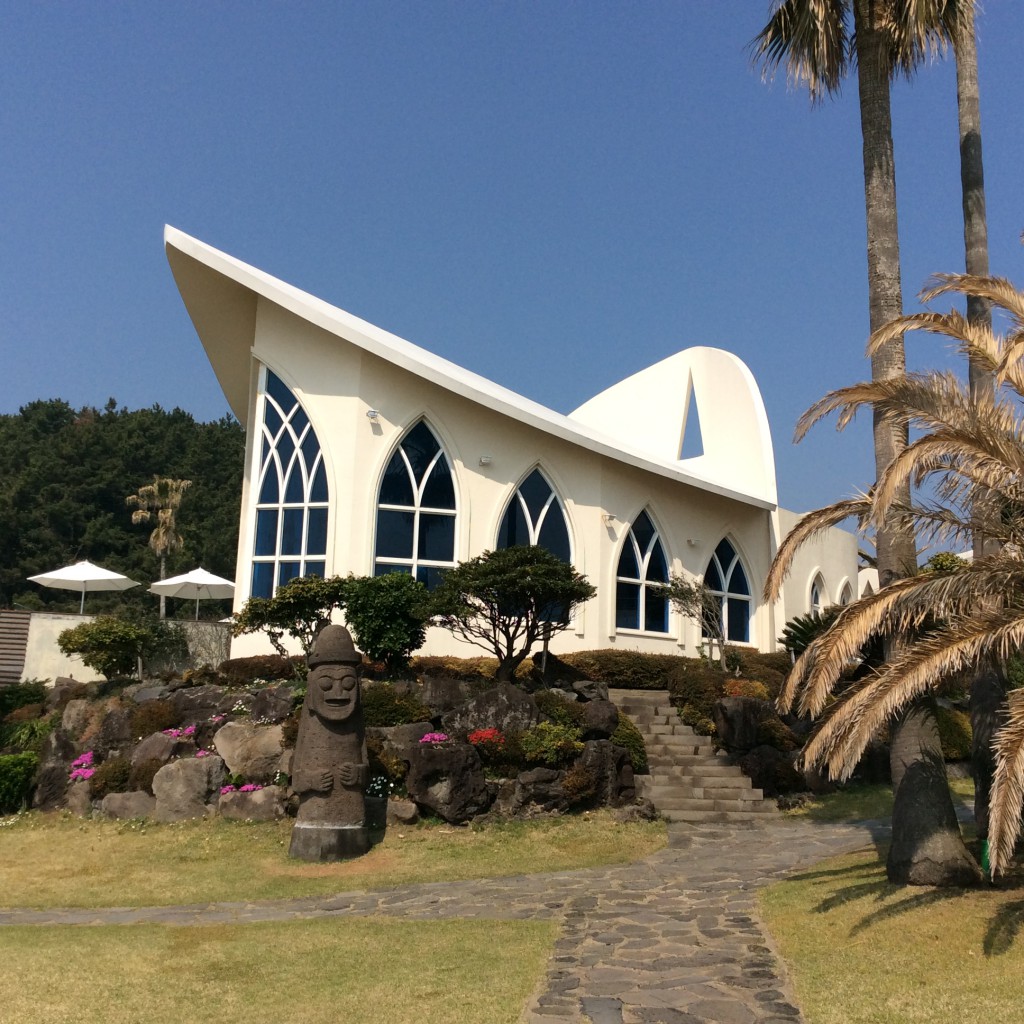 There is the Kiss Bench from Secret Garden, which is personally my own favourite drama.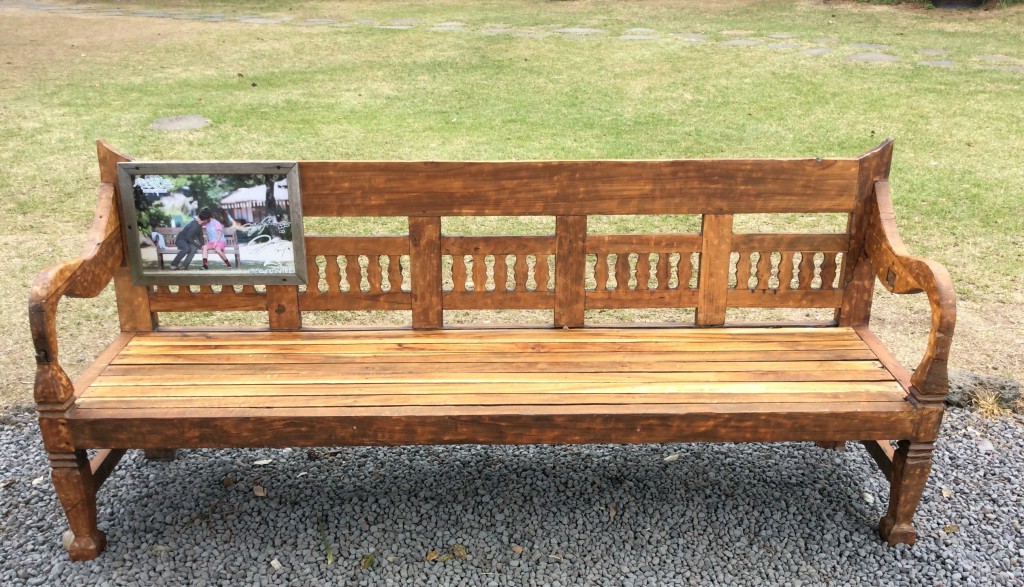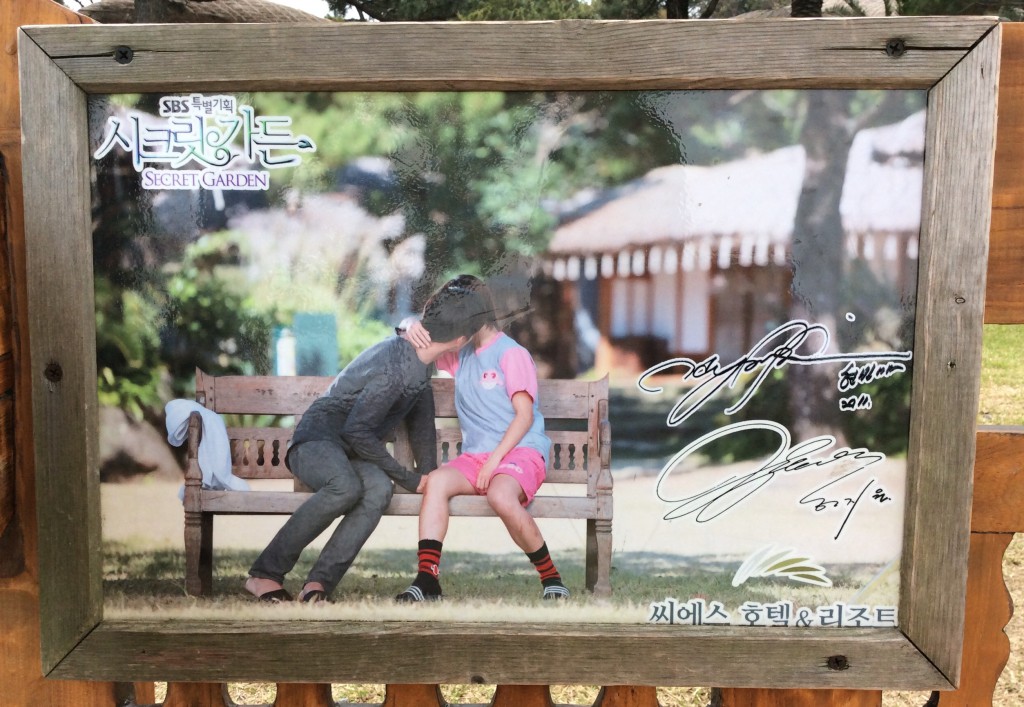 Mr Gochugaru, however, has his own list. Two years ago we spent three days in Jeju Island and didn't get to fit in the North-East coast. He has a long day planned for tomorrow but today we start with the Cheonjeyeon Falls near to our hotel.
Actually three waterfalls, the first one only drops after a heavy rainfall. The second waterfall is the most impressive, and there are wonderful views of the valley as you make your way from one waterfall to the next.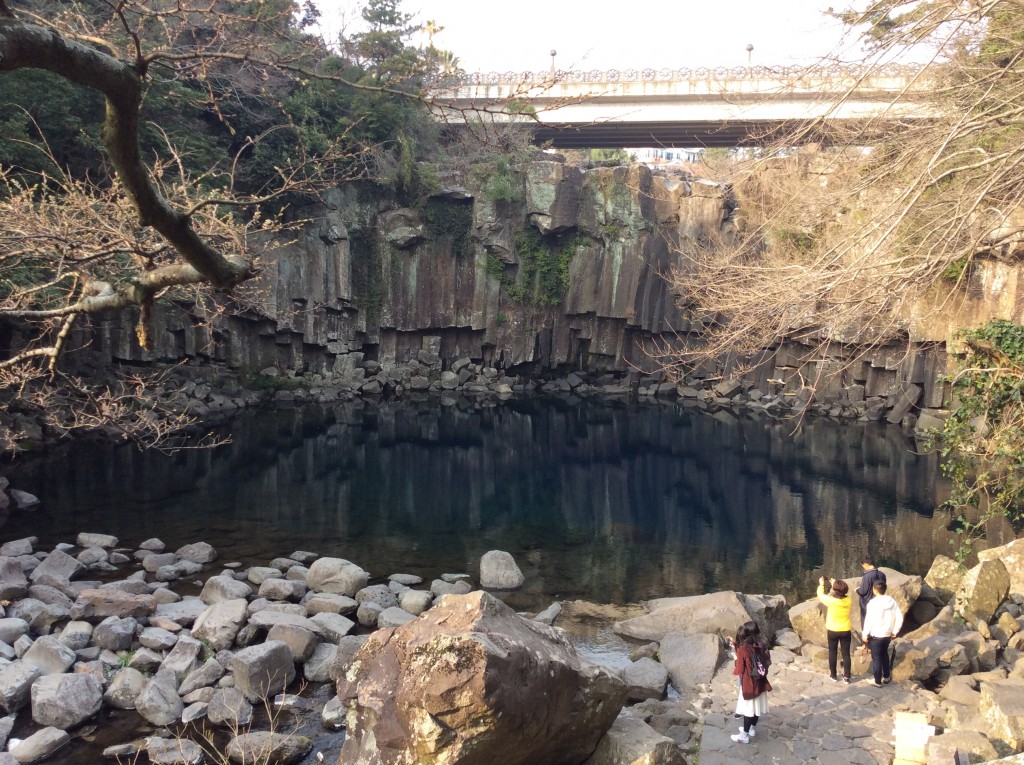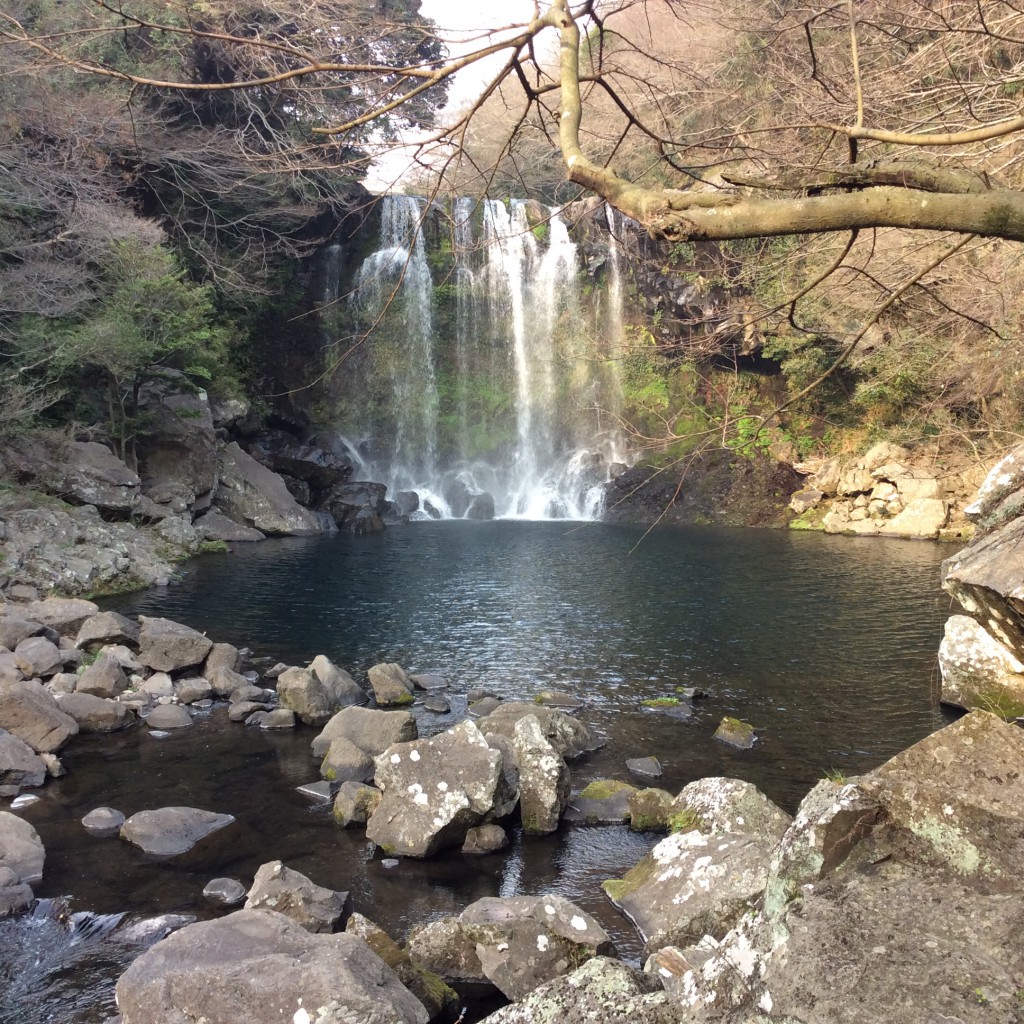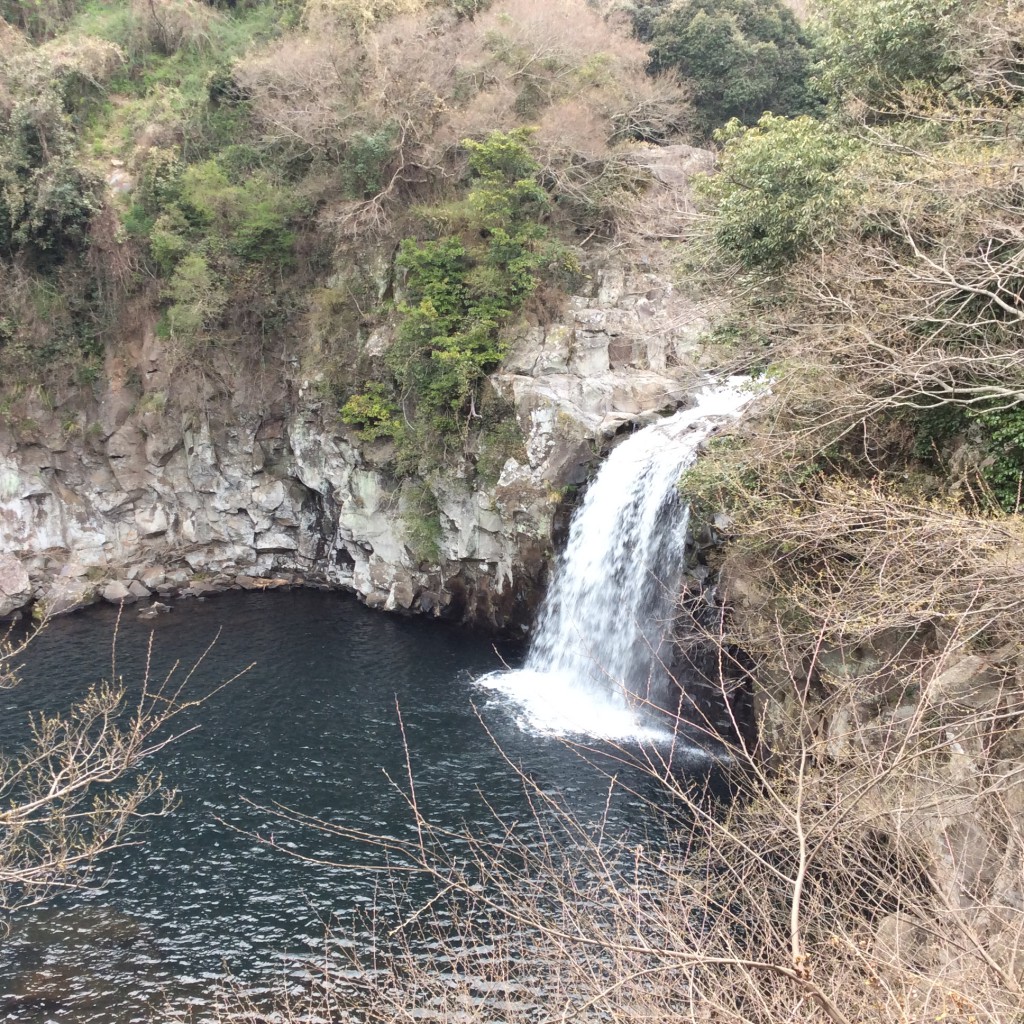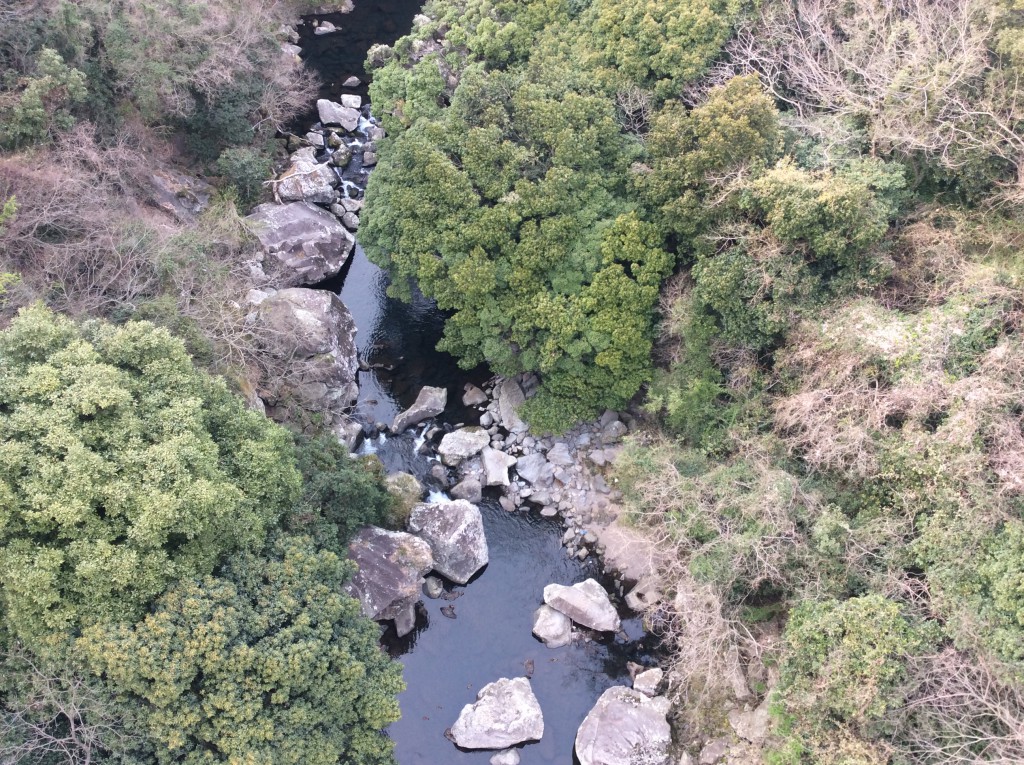 We are are staying in the Jungmun Resort area of Seogwipo, south of the island. I am glad to have returned to a familiar place, as my throat still hurts. As it turns out, this is going to be a long-haul illness and I am going to need a lot of sea air and sleep to get me through the week.
Our hotel is the Hyatt Regency Jeju. We hired a car from Sixt and our first stop from the airport was to have tea at the O'Sulloc tea plantation. Addresses for all the places featured above will be listed separately at the end of the holiday.