Diary: Thursday 07 April in SEOUL
In the two years that I have been writing this blog I have listed many of my favourite things.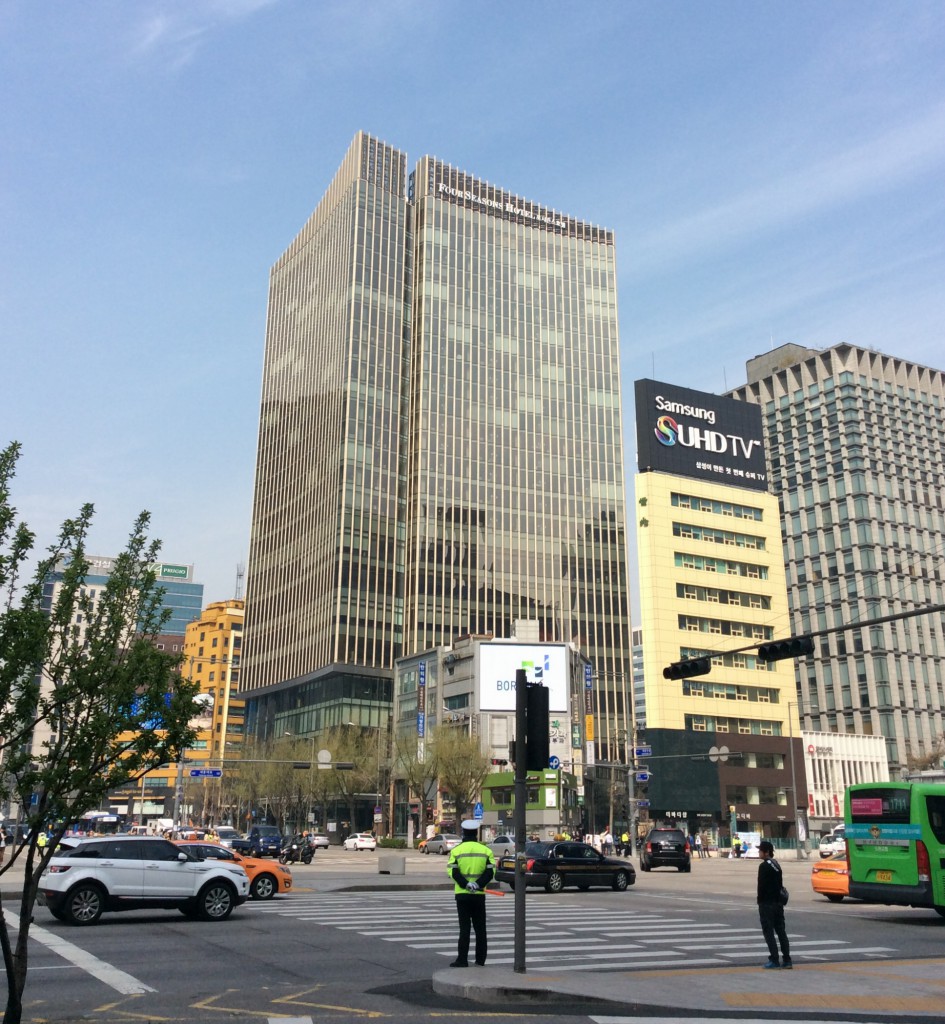 So imagine a hotel that incorporates all these things and more.
Initially, this blog was designed to be a diary and a place to store recipes for my family. Due to our travels it seemed an idea to also list all the places we have visited, as a reminder for future trips.
Back in London there is a recurring thought that goes through my mind: I really did enjoy my stay at the Four Seasons Hotel in Seoul. It was already a good start to have TWG Tea and a Nespresso machine in the room. I instantly feel at home.
The location of the hotel, in Gwanghwamun and just off Sejong-daero, was a real attraction for us. If ever there was a city for which you need a comprehensive To Do list, it is Seoul. This is a lively and vibrant city which not only never sleeps, it probably doesn't even stop to breathe. So you really need to be in a central location to enjoy it fully.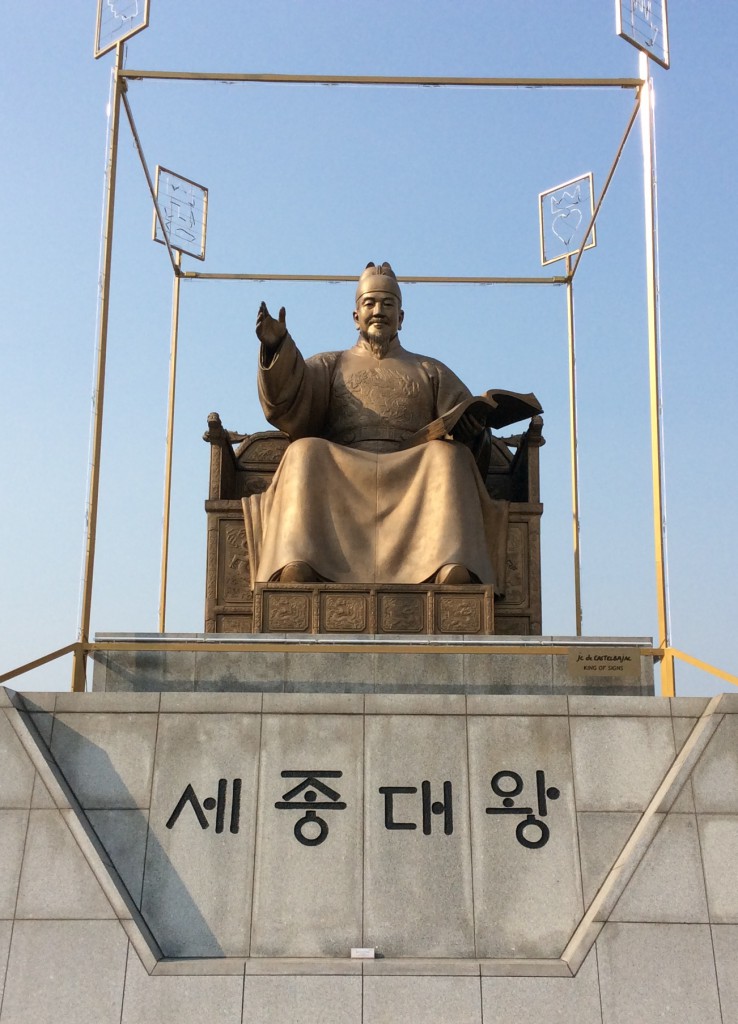 The Four Seasons Hotel is in close proximity to some of our favourite places in this city: palaces (Gyeongbukgung, Deoksugung and Gyeonghuigung), history museums (Seoul Museum of History, National Museum of Korean Contemporary History), art museums (two branches of the National Museum of Modern and Contemporary Art, Seoul Museum of Art), shopping and eating areas (Myeong-dong , Insa-dong and Samcheong-dong), bookshops (Kyobo, Seoul Selection and YP Books) and of course Bukchon Hanok Village and Cheonggyecheon Stream are ideal for a leisurely stroll.
Several local buses and taxis take you further afield and Gwanghwamun Subway station is three minutes away…but it is always lovely to return after a day out.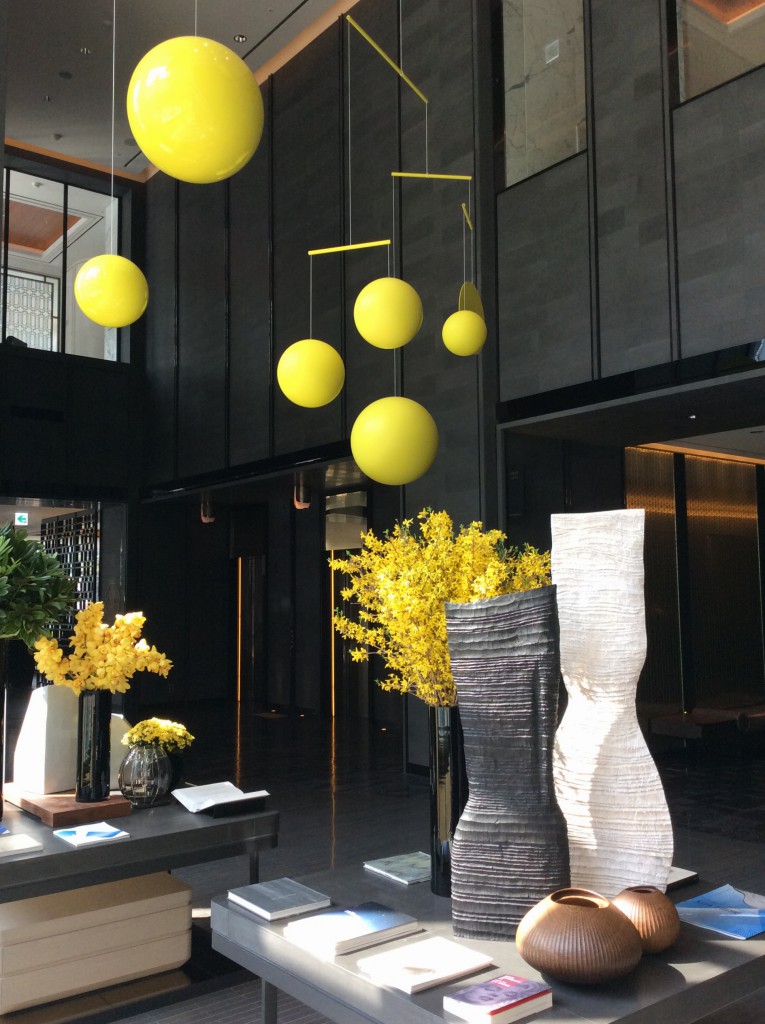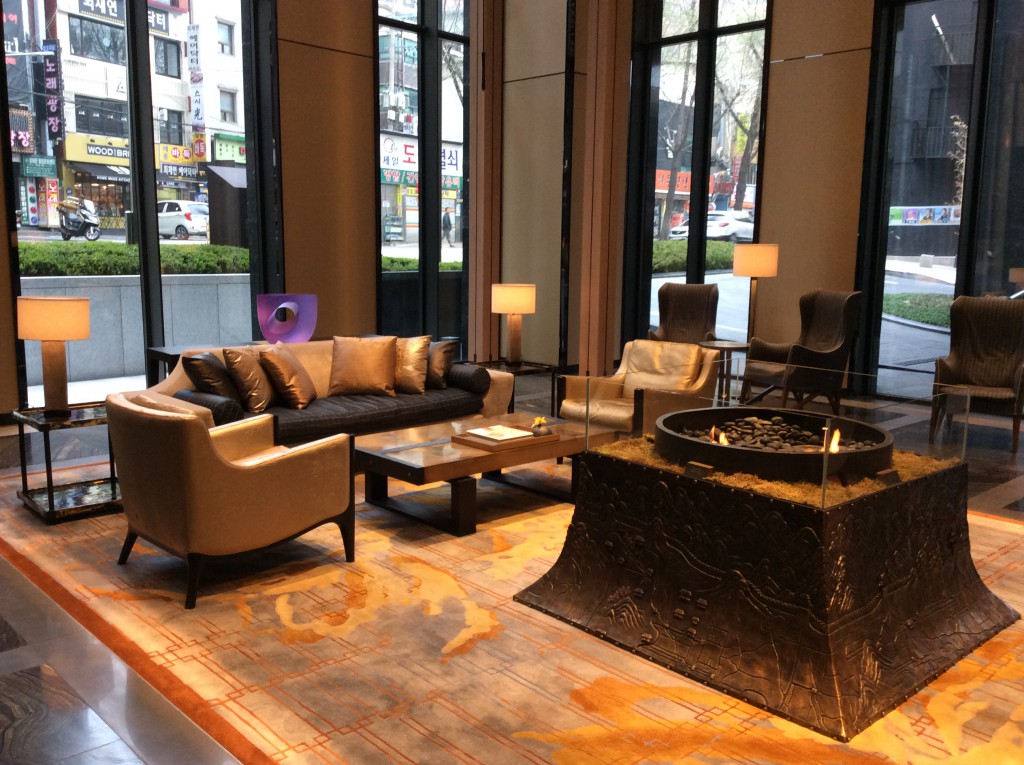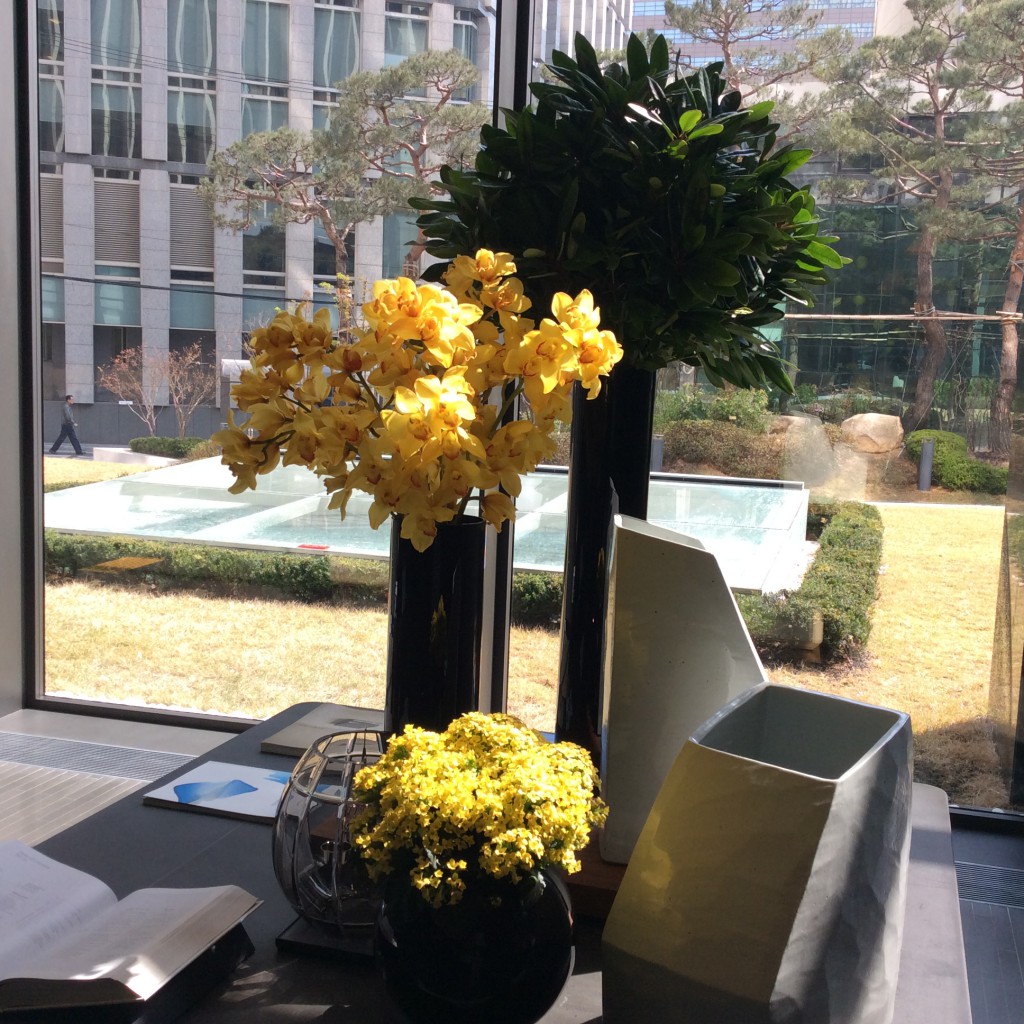 Service at the hotel was excellent throughout our stay. Naturally you would expect this from any five-star hotel but there were several interactions with the staff which assured us that we could recommend the Four Seasons Hotel to our London friends who wish to visit Seoul, and also to our local Korean friends.
Specific examples: there was one issue, concerning bedlinen, that needed the attention of the Housekeeping team and they responded immediately. Not only that, they kept a record for our second stay in April. There was a slight disruption during our second stay which now required the expertise of someone who knew the layout of every room category and in this matter we were superbly assisted by an Assistant Manager whose help was invaluable in making this stay one of the best we have had in Seoul. Help too came from the Front Desk and Concierge as I needed a parcel delivered locally and also a dvd player to watch a Korean historical film and these requests were met with what I can describe as happiness at being able to help someone else.
So it was a lovely stay in a fantastic hotel with great service and a central location. Our final day in Seoul included the following…
a leisurely breakfast after a swim in the pool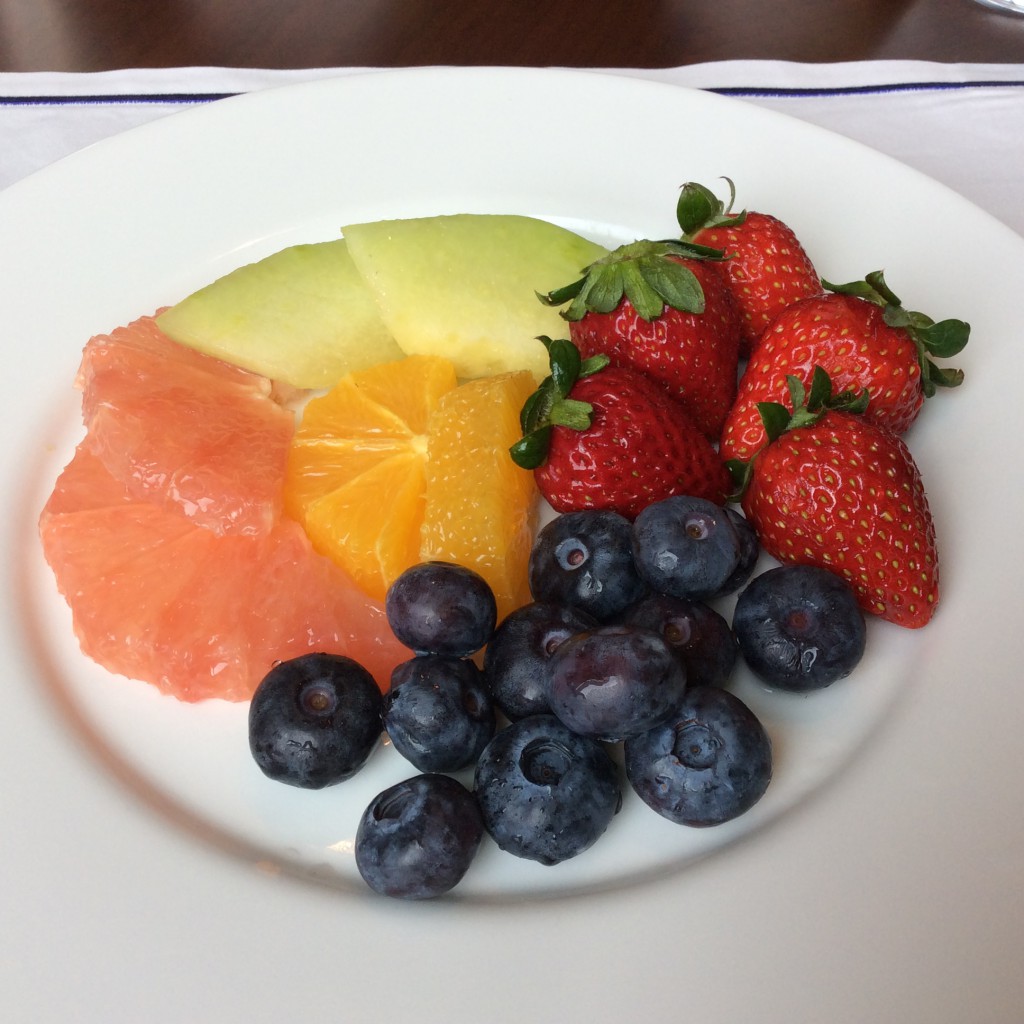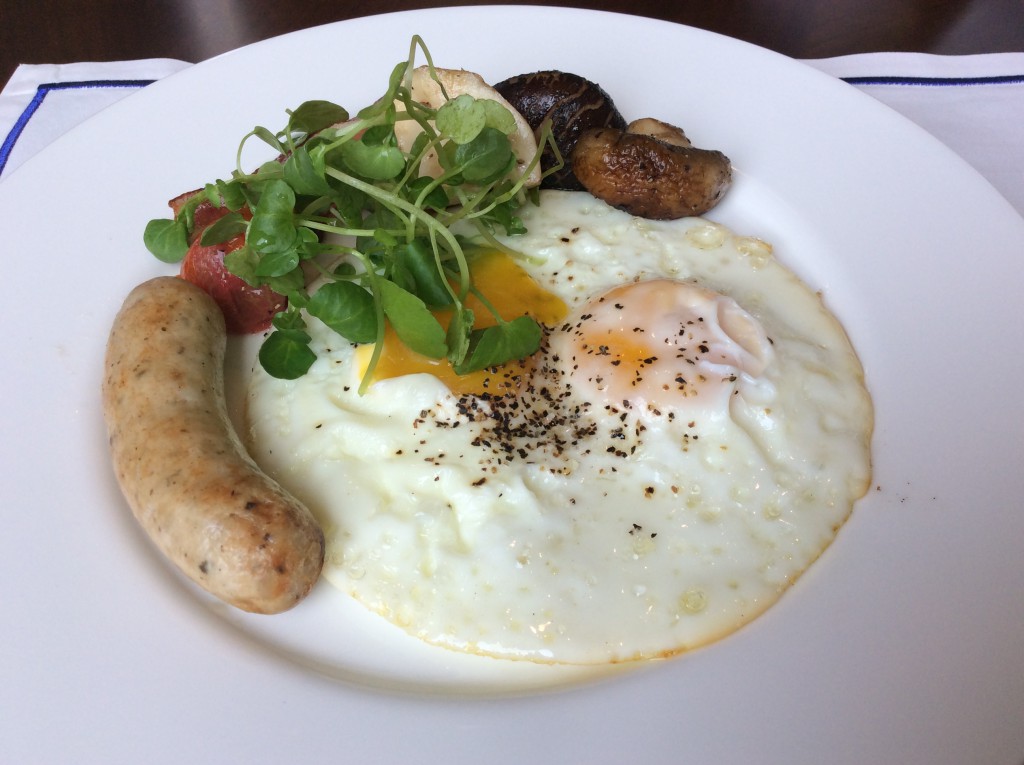 a guided tour of the Biwon (Secret Garden) of Changdeokgung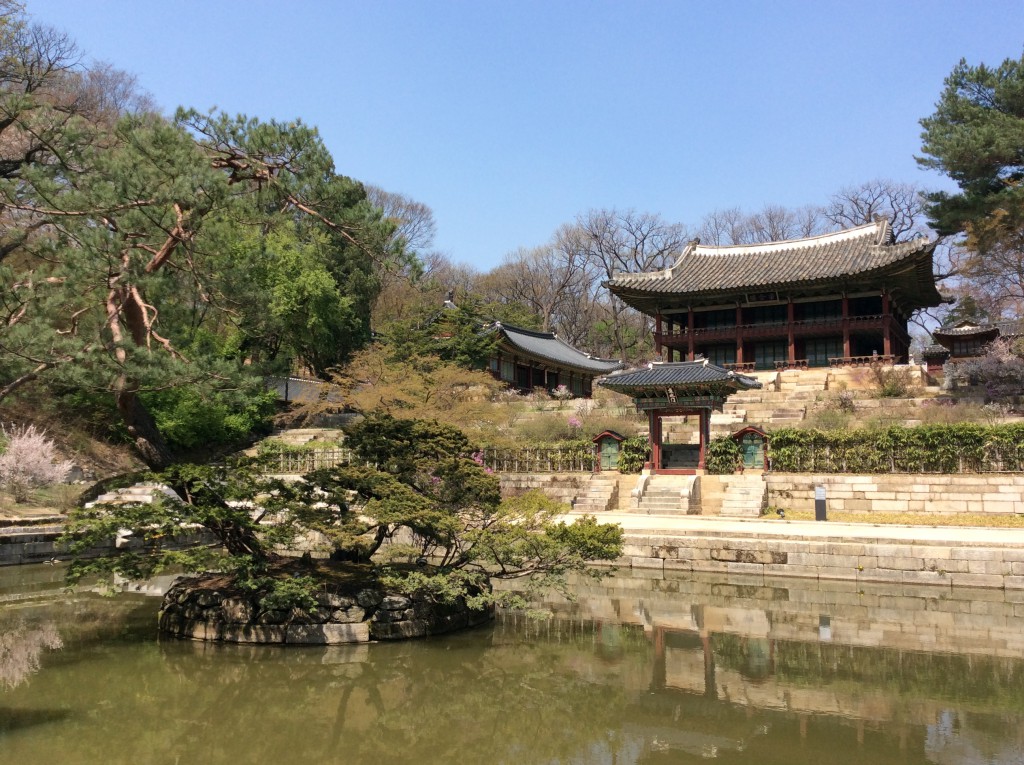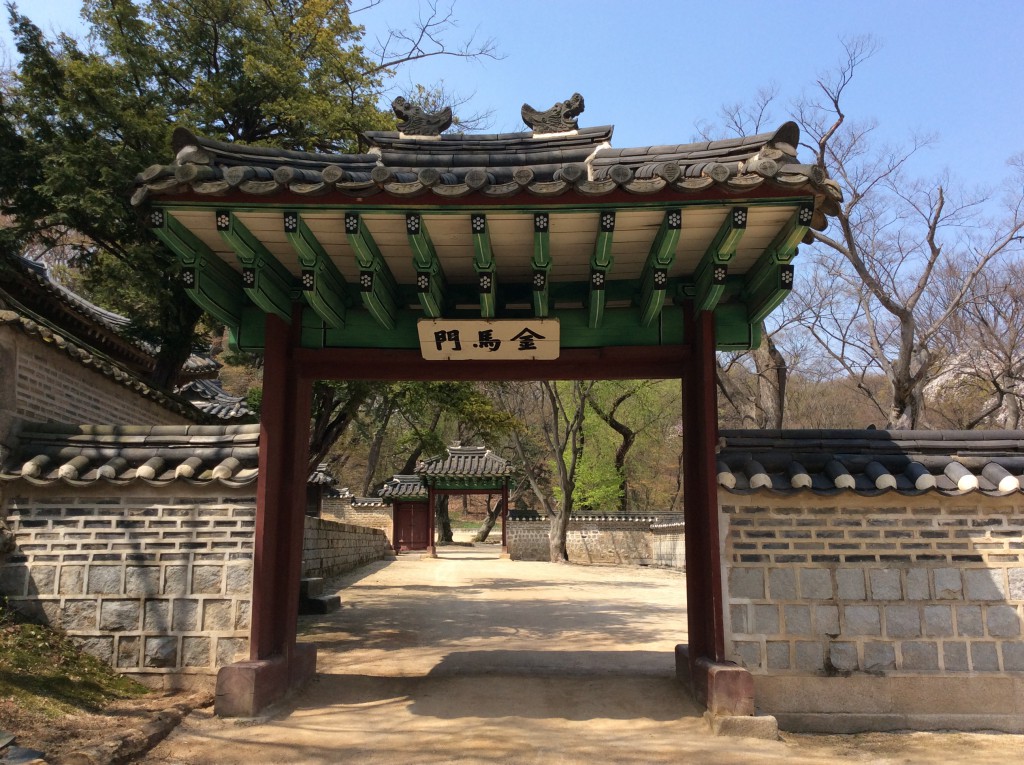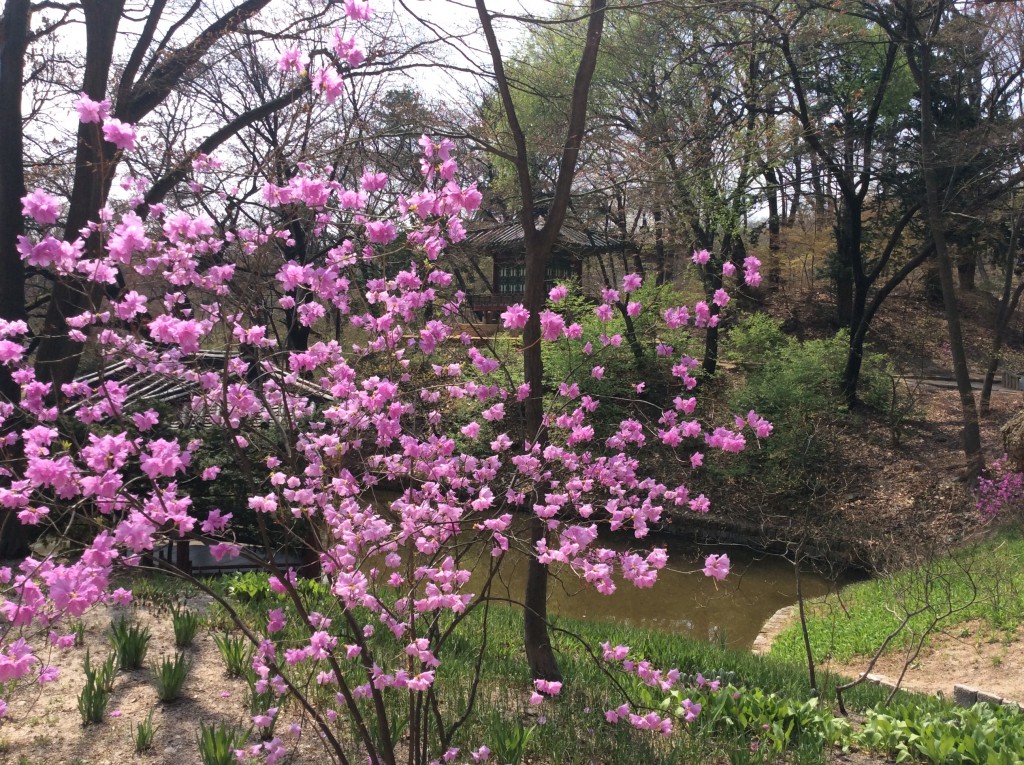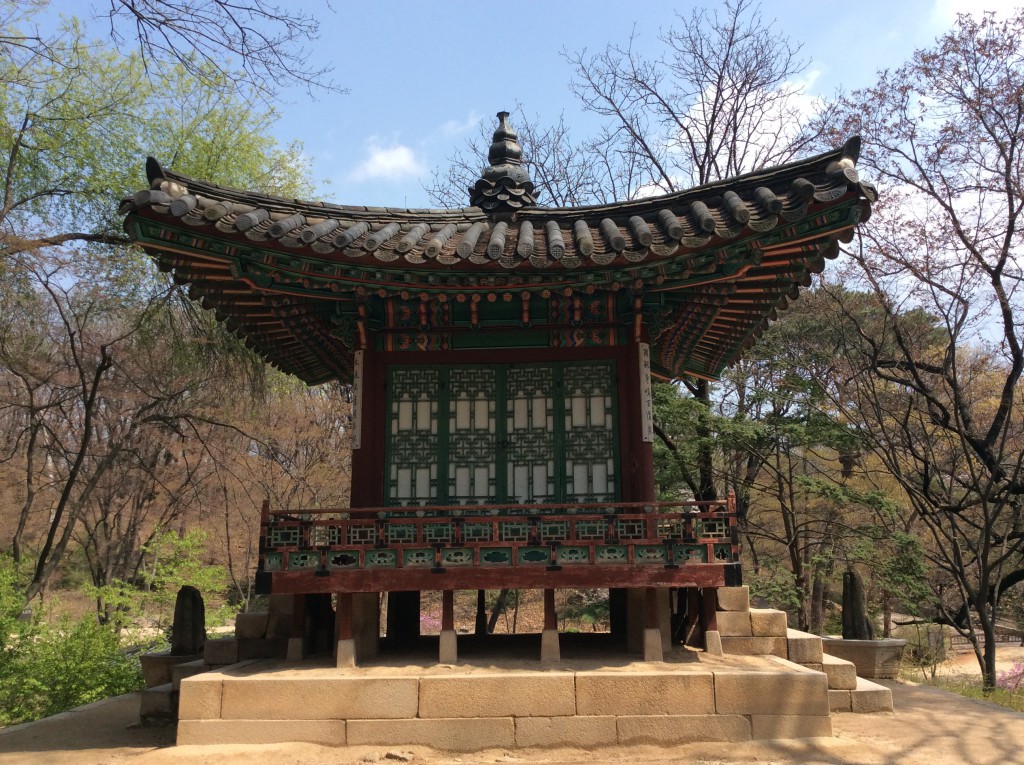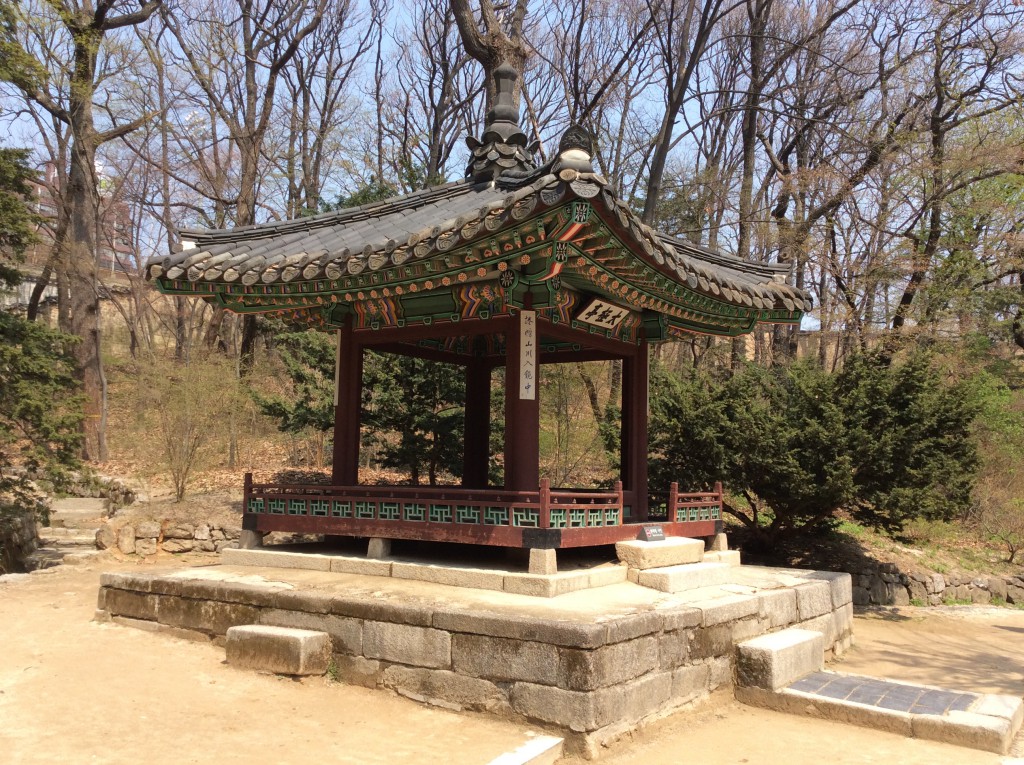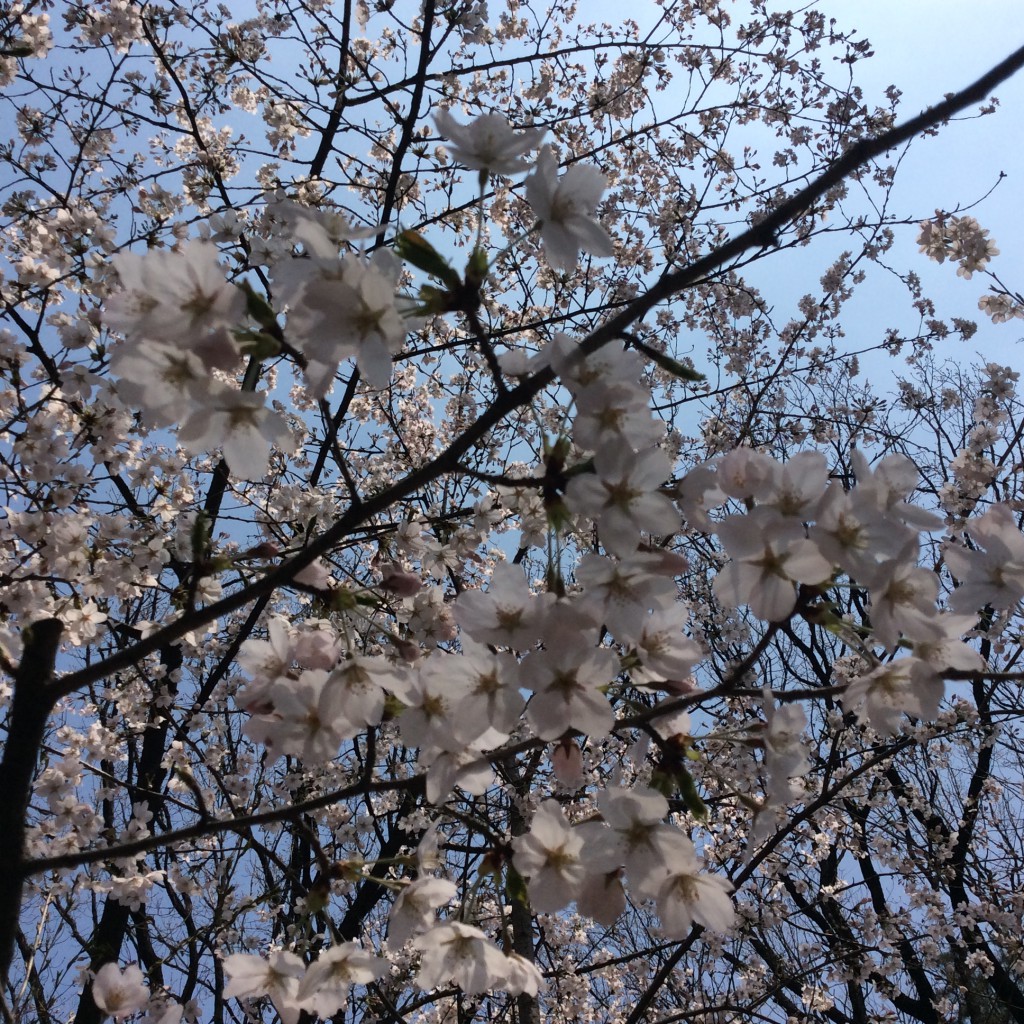 souvenir shopping in Insa-dong followed by coffee and pecan pie at Terarosa Coffee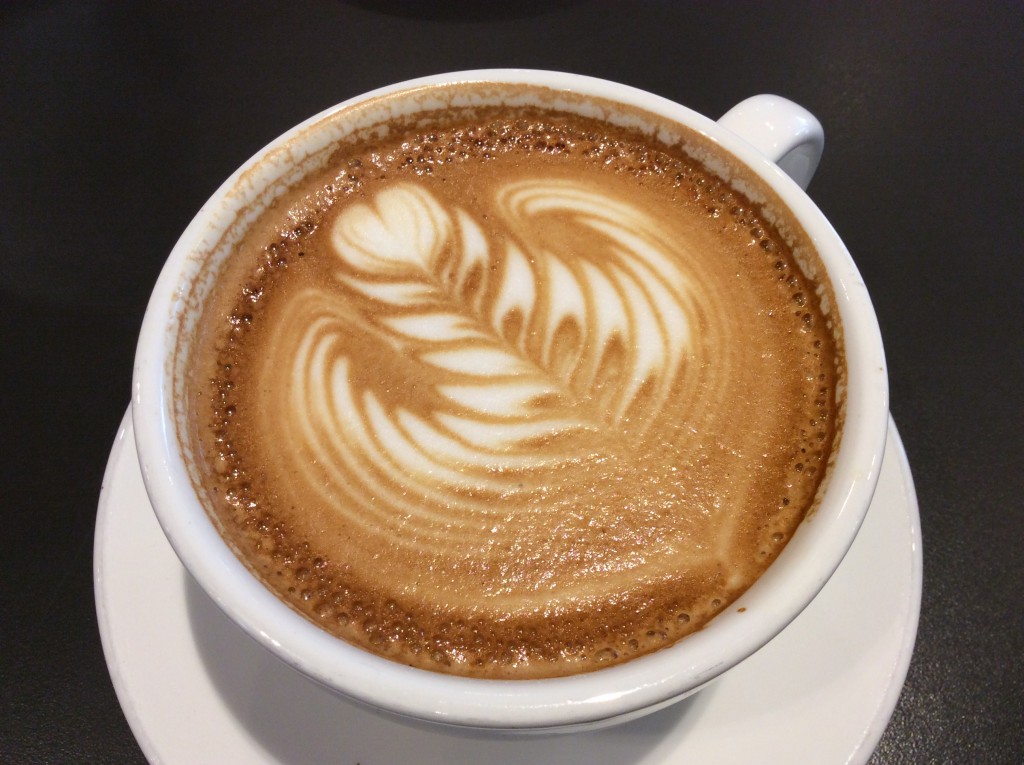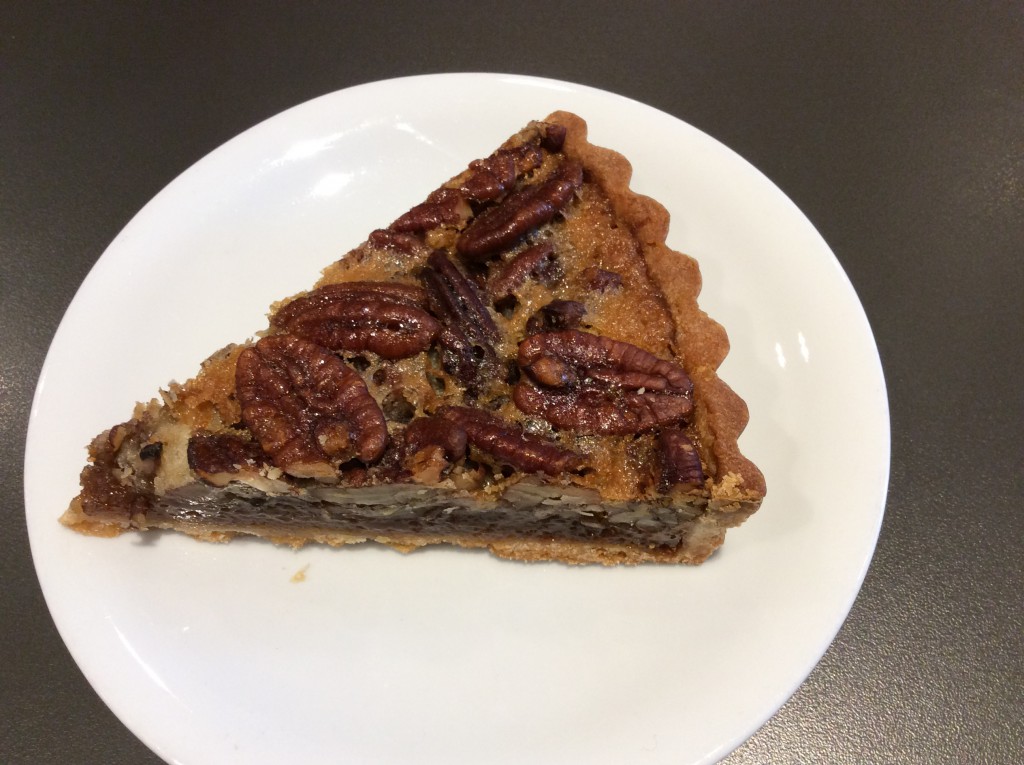 an early barbeque dinner in Samcheong-dong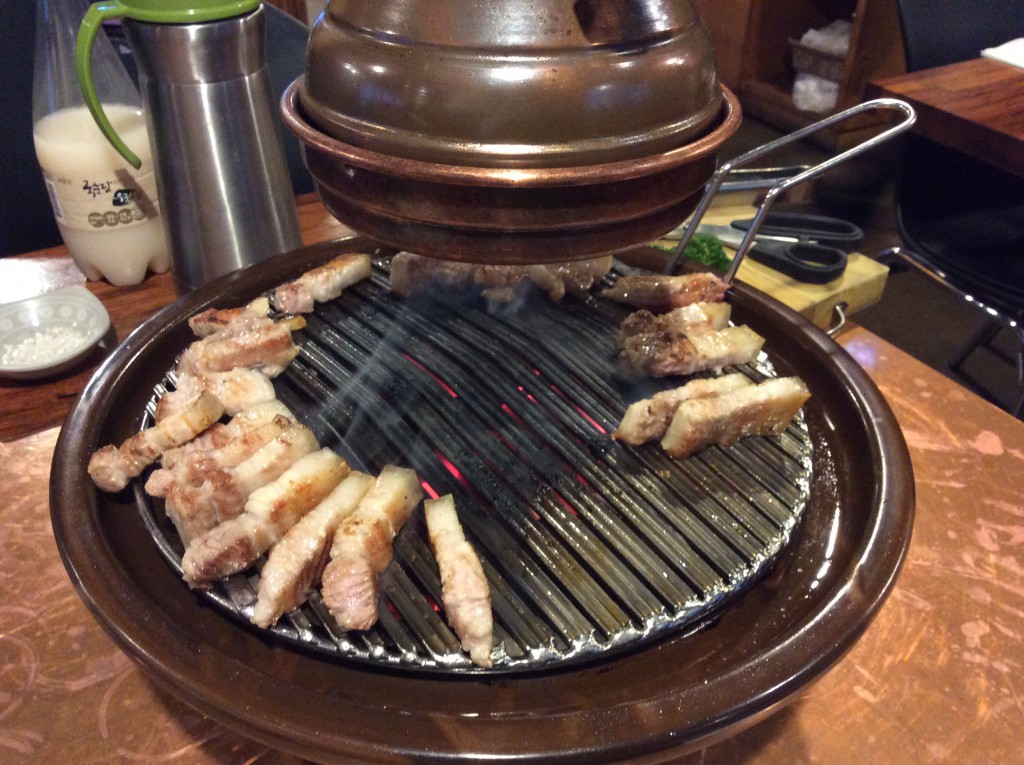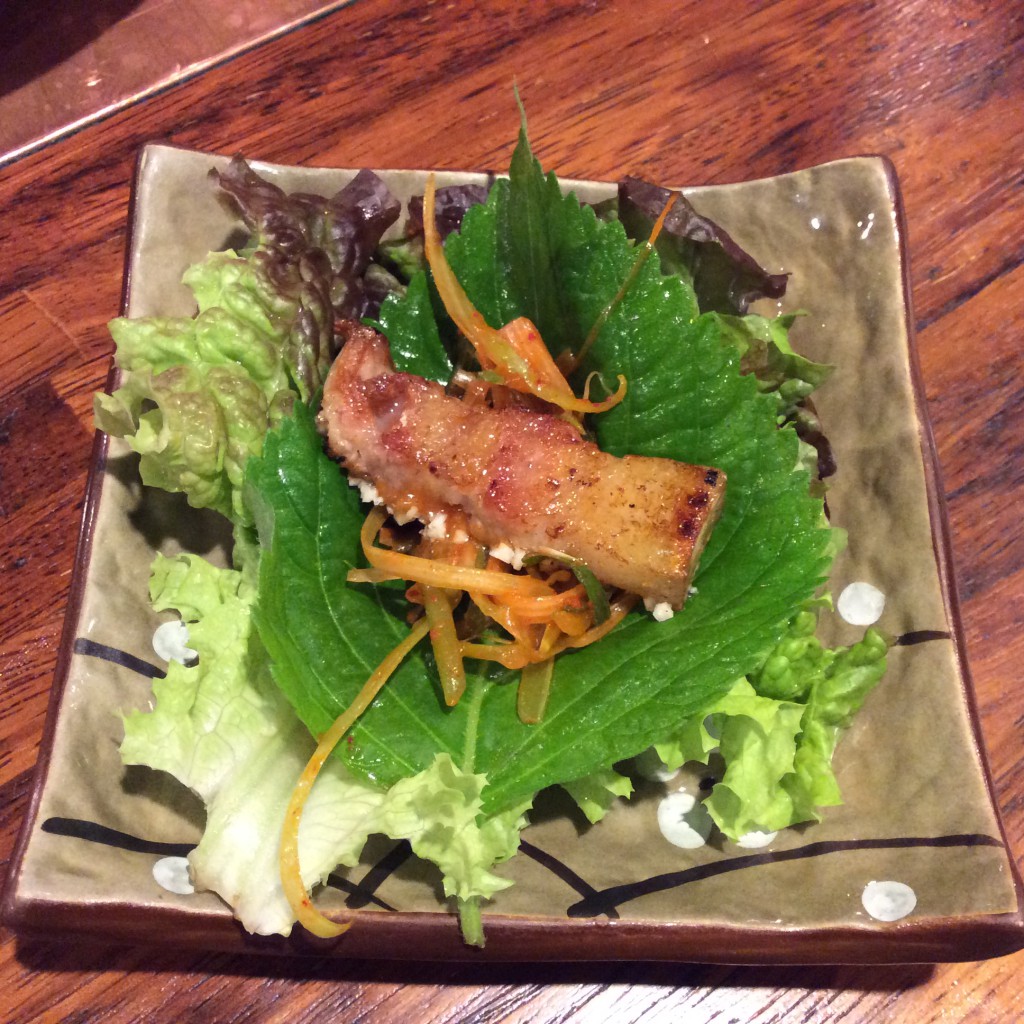 after walking back from Samcheong-dong, a snack of tuna kimbap and tiramisu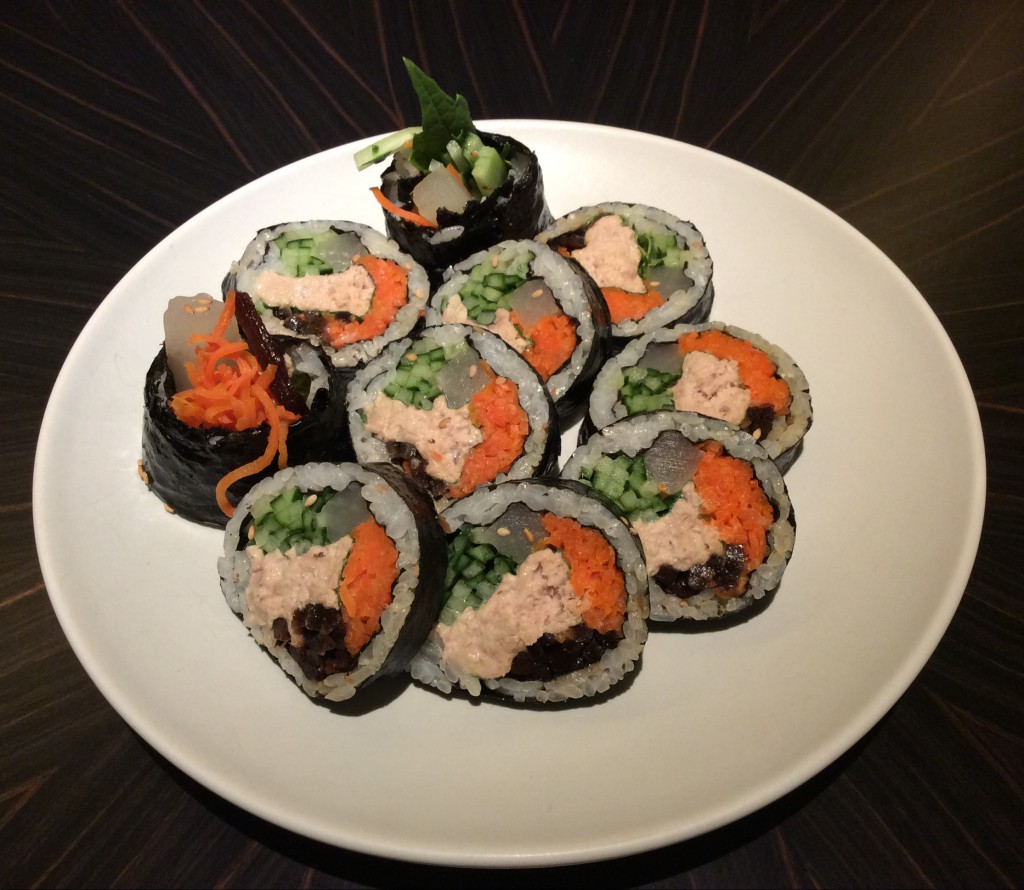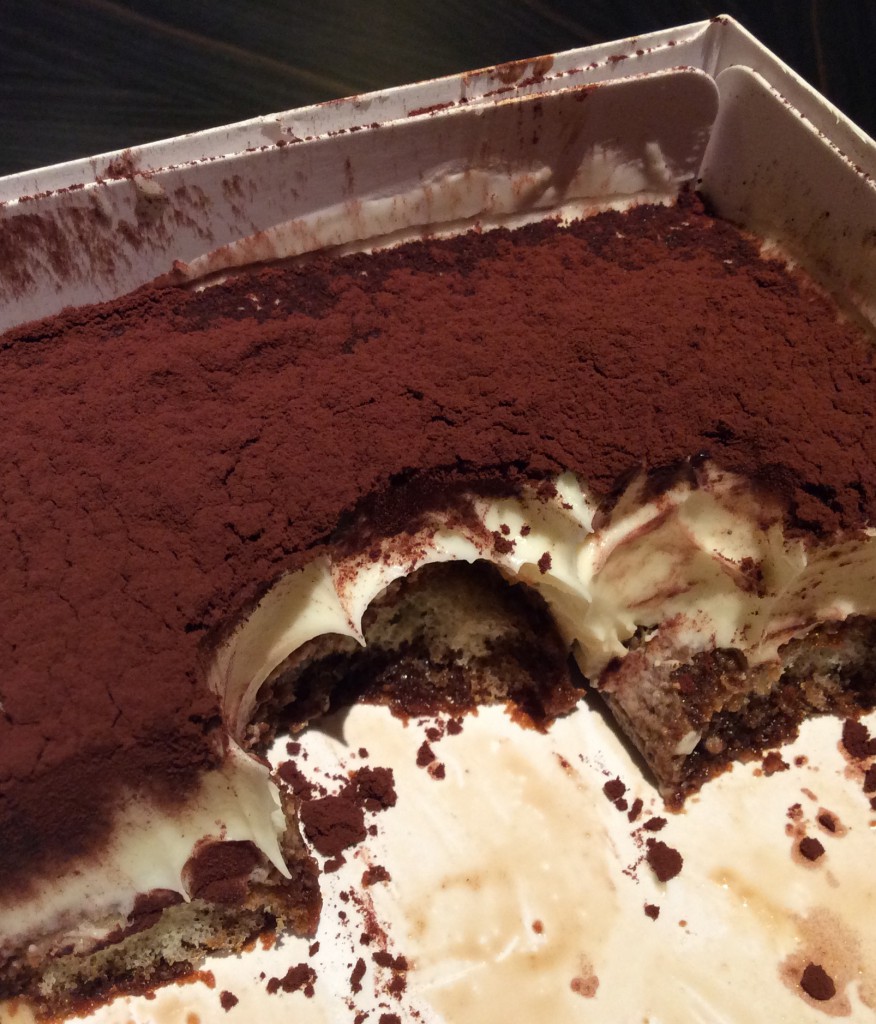 We had a lot of self-control because we skipped Jongno bindaetteok (mung bean pancakes) which is just round the corner from the hotel. Our bags were crying out to be packed.
Addresses for all the places featured above will be listed separately at the end of the holiday.
This is the final post on our trip to South Korea. Now it's back to London (population of only 8.6 million compared to Seoul's 10.5 million) before a trip to Mauritius in May to attend a family wedding. The next few posts will list the addresses of the places we visited during this trip around South Korea, and perhaps suggestions of a few itineraries. Thank you for reading and I hope you too can plan your own trip around this wonderful country.
Finally, the recent AlphaGo challenge was held in the Four Seasons Seoul and and some people say the ultimate winner was the hotel, from all the publicity. All I can say is that you want to be the IT hotel in Seoul, you might as well start with IT water…as far as I know this is only available here.