Diary: Tuesday 05 April in SEOUL
The future is bright…
…and the future is green.
The day starts with an appointment with my Korean hairdresser, Taeyoung at Juno Hair. I have mentioned previously that Korean society is very personable and therefore your friend is my friend and your mother is my mother.
I have now adopted two doctors and one pastor so adding a hairdresser is quite natural. Share and share alike, isn't that the basis of a civilised society?
The experience at Juno Hair is so awesome I couldn't speak even if I could: my voice has still not recovered and I sit quietly when Taeyoung cuts and shapes my hair. I feel a bit sad as I had all these choice phrases in Korean ready to 이야기하다 (chat) with Taeyoung but it was not possible.
I also didn't manage to take any photos of the salon which was filled with beautifully arranged and freshly-cut flowers. As I was leaving a K-Pop star came in to have his hair cut.
Or maybe everyone who comes to Juno looks like a K-Pop star. Of course I don't look like a K-Pop star, although I hope I don't look like one of those crazy mums from the dramas who go all out to destroy their children if they are disobedient. Those kinds of mums are really scary.
Thankfully I didn't need to speak much when buying lunch at The Galleria Department Store's food court, Gourmet 494. For such a high end department store, the food court is very down to earth. The area is divided into an Asian section (rice, noodles, Korean stews) and a western section (burger, pizza, pastries, ice cream).
I have a sundubu jiggae and Mr Gochugaru has a pad thai. The novelty for us was having a beeper that locked on to a plate in the centre of the table. This alerts the server to where you are seated and the food gets delivered to you. This is because you have your hands full…handbags and shopping bags take precedence over food trays.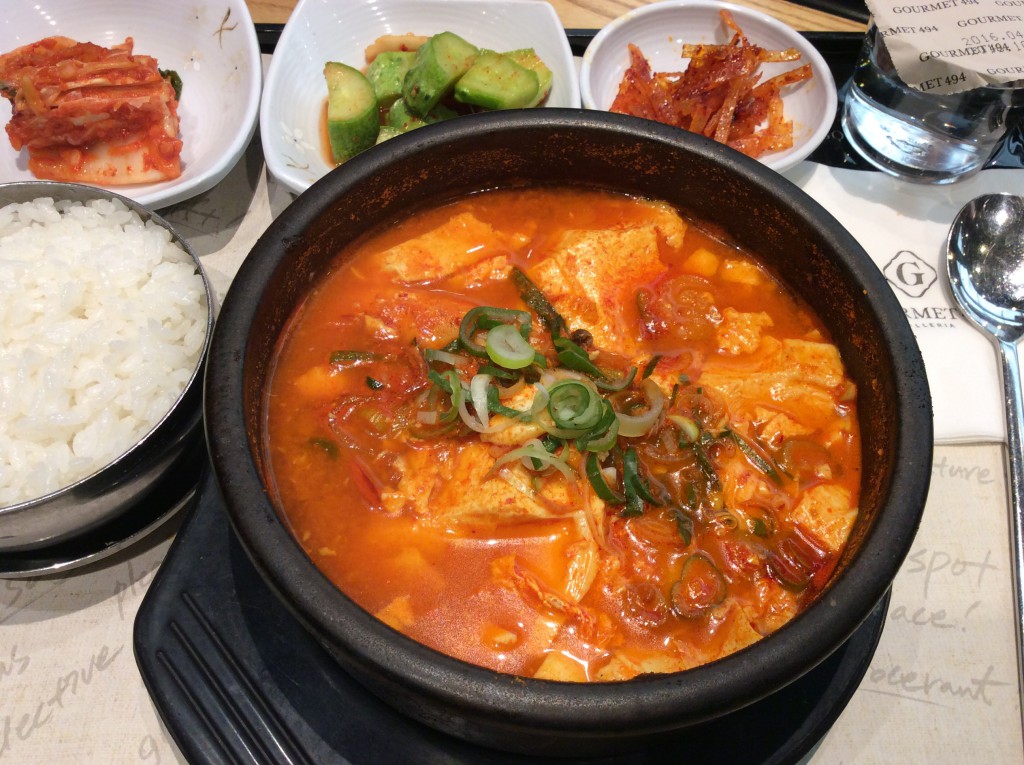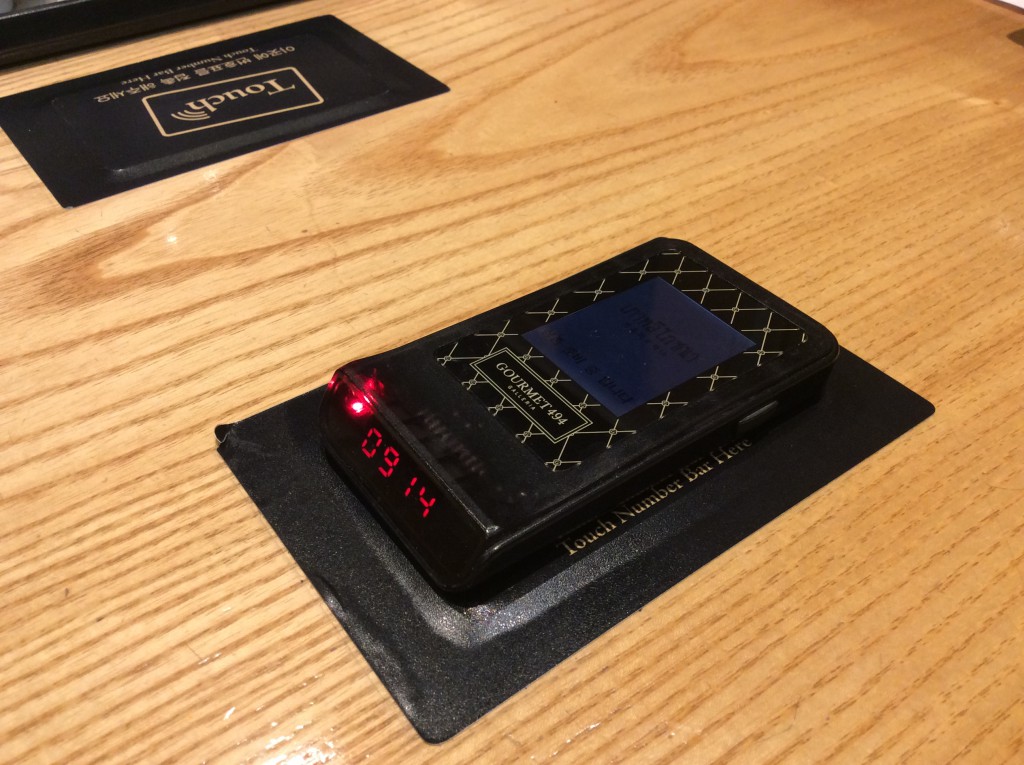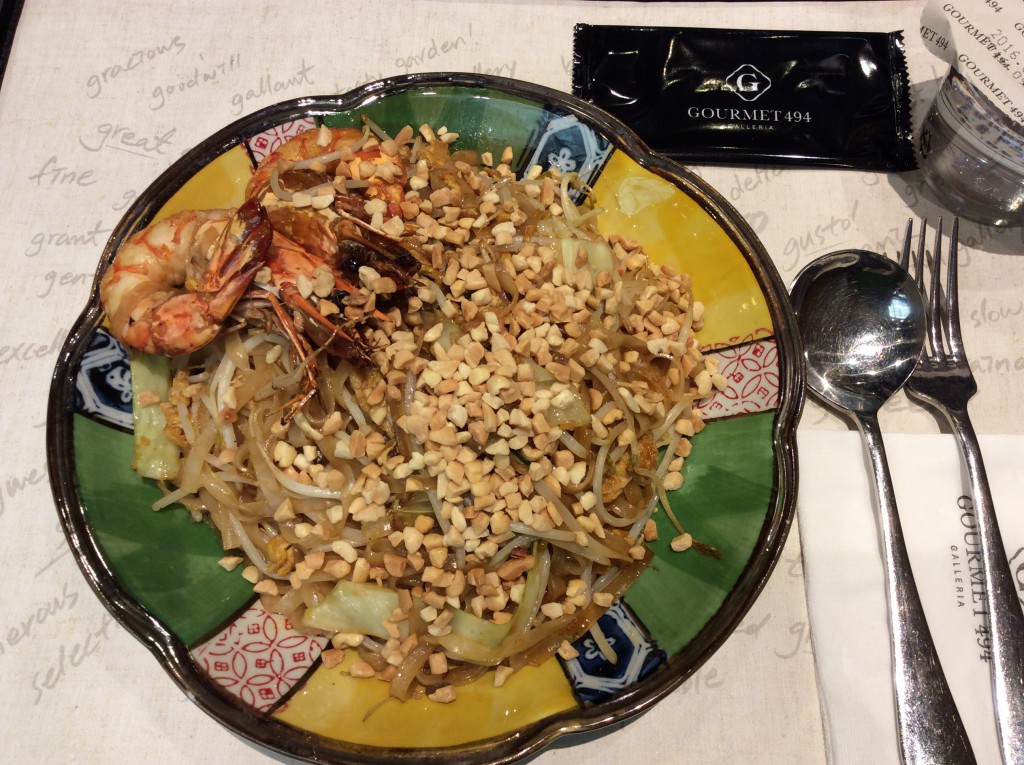 In February I received an email from Citymapper with the message: We heard your voices. Citymapper has now arrived in Seoul! I was so excited. Coupled with the T-money Card (like London's Oyster Card and Hong Kong's Octopus Card), we experience seamless travel from one district to another. As many people know, I hate getting lost, so these are my two best travel friends in Seoul.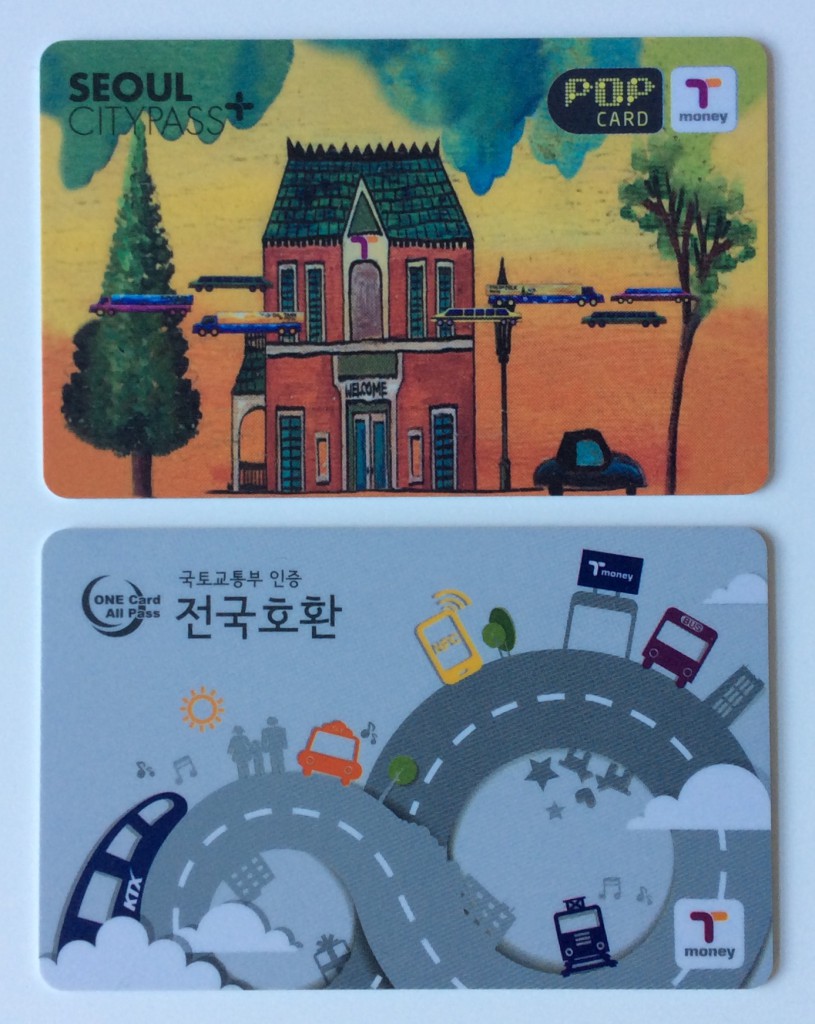 And so from Apgujeong Rodeo Street we take a bus to Coex Mall. There is no mistaking what Gangnam is all about…STYLE.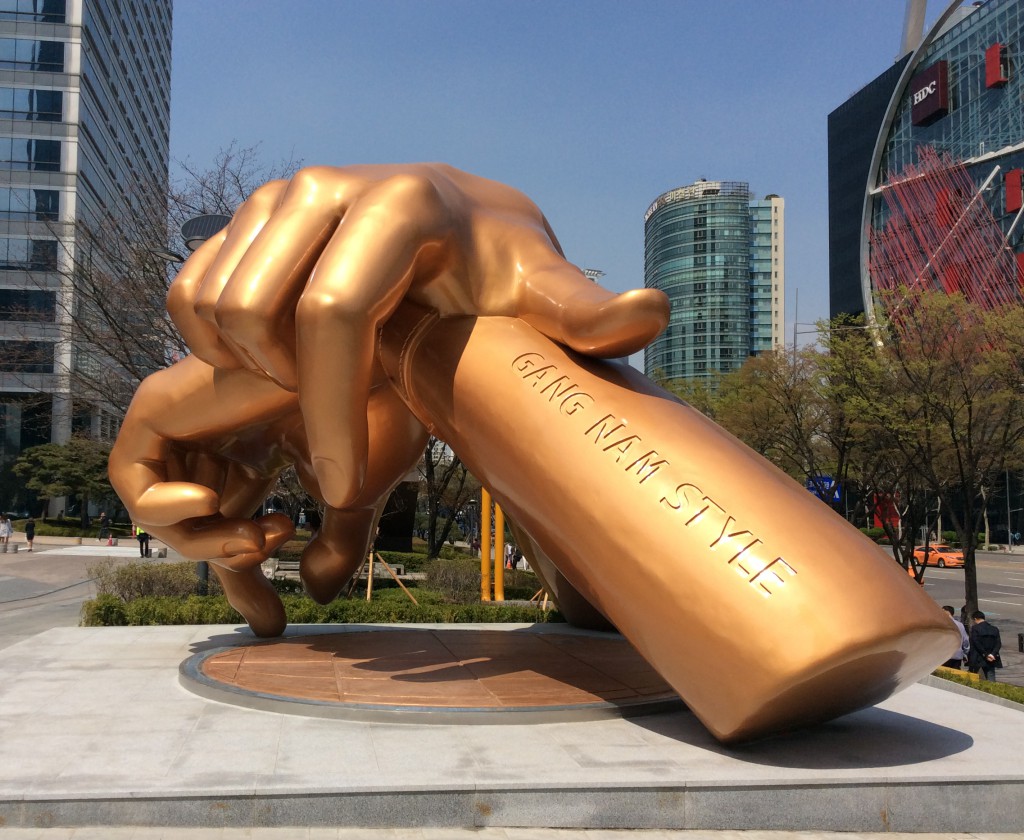 There are many trendy restaurants and shopping areas in Gangnam but overall I do find the whole area a bit overwhelming. I know that for many Seoulites it is a desirable place in which to live but personally, I would prefer to live north of the river where things appear to be quieter.
From the Coex Mall we take a direct subway train to Yeouido so look at the cherry trees that line the entire street around the National Assembly. Unlike the cherry blossom festival in Jinhae, the atmosphere here is more relaxed. I make a mental note that the next time I visit, I must bring a picnic here to eat whilst looking out to the Hangang (Han River).
The festival is officially called Yeongdeungpo Yeouido Spring Flower Festival (영등포 여의도 봄꽃축제) so there are many other flowers to look at beside cherry blossoms.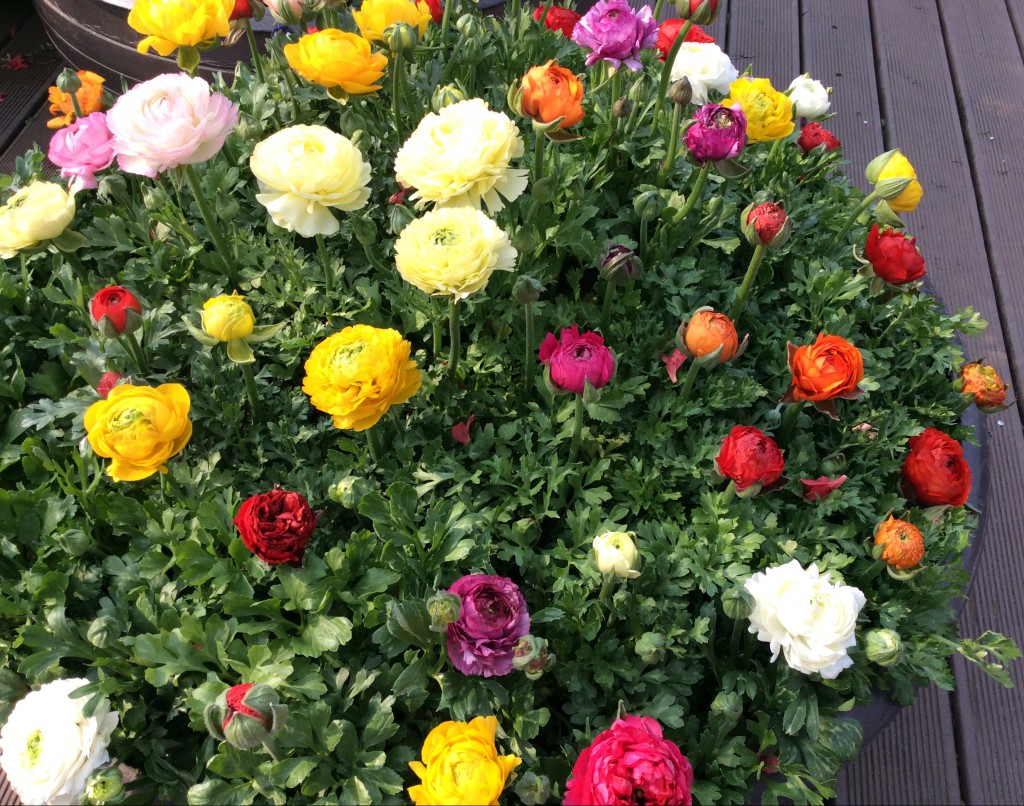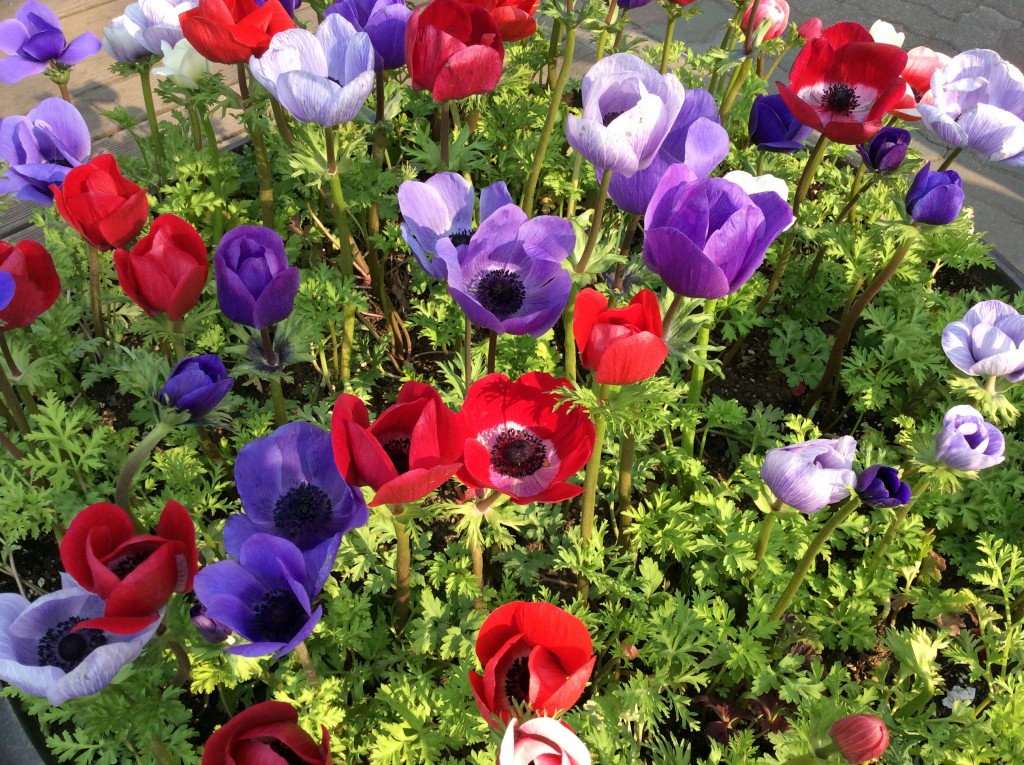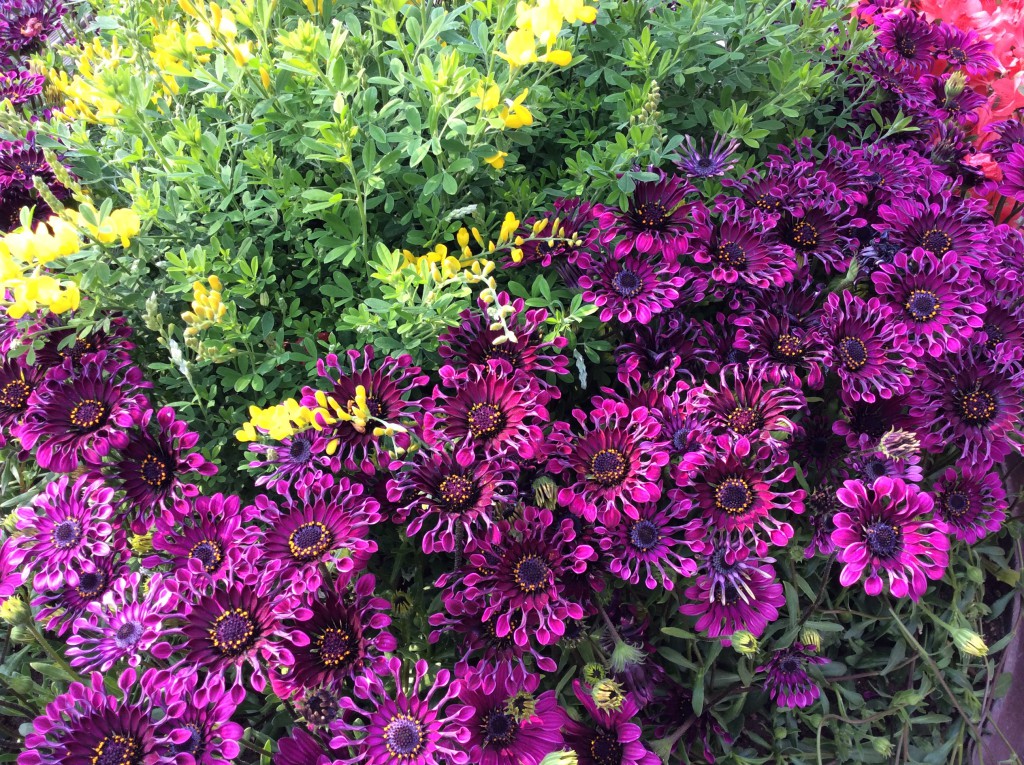 Dinner is in a small restaurant in the IFC building where there are restaurants in the basement level, where we also manage to do some shopping in the supermarket. Then it is a direct subway train back to our hotel in Gwanhwamun. Altogether it has been a satisfying day transport-wise.
Addresses for all the places featured above will be listed separately at the end of the holiday.
Finally, here are a few photos of more cherry blossom trees and also of the festival area.