Diary: Monday 02 November
Today we take a break from KL and head South to Malacca.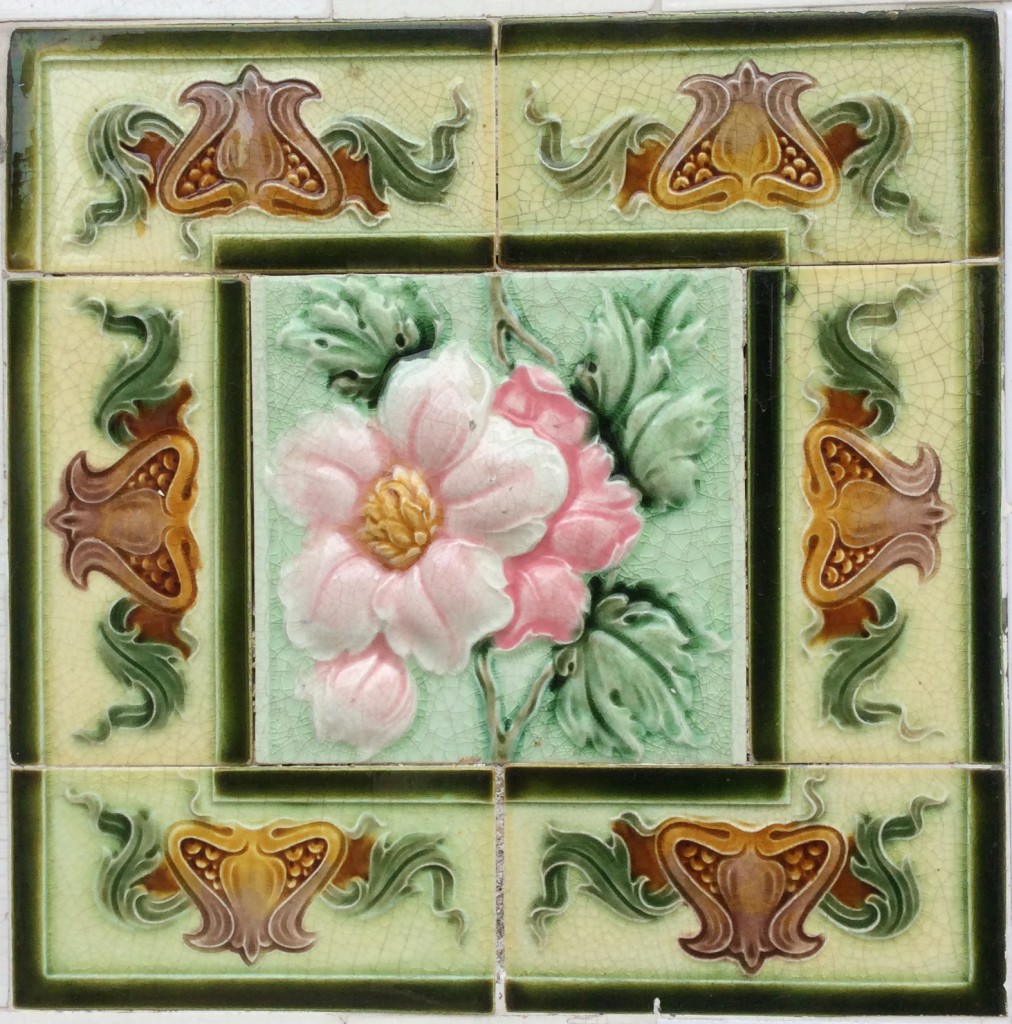 This recently appointed UNESCO World Heritage Site has quite a mixed cultural heritage.
I know Malacca's history very well. At school we had to memorise key dates in the history of our country, just as my children had to learn (in England) about the Battle of Hastings and the Hundred Years War.
This is my father's hometown so I sometimes visited my grandparents at their house (tall, narrow and deep) in Kampung Pantai. However I don't have happy memories about the visits as typically, elders in those days were very strict. Being a girl, it was given that I should be seen and not heard. This was in stark contrast to my mother's mother, who ran a business and allowed me to handle money, answer telephone calls, receive orders and generally engage with the adult world.
Our first stop is to the jetty to catch a boat for a 45 minute round trip along the river. There is a running commentary but it is best if you do some background reading beforehand as the sound isn't very clear. Alternatively you can bring your own guide.
As a working port in its historical past, the river was very important to Malacca. Whoever controlled it controlled the flow of trade. Part of the river cruise passes by houses which have been decorated at the back with colourful scenes depicting Malacca's culture and history.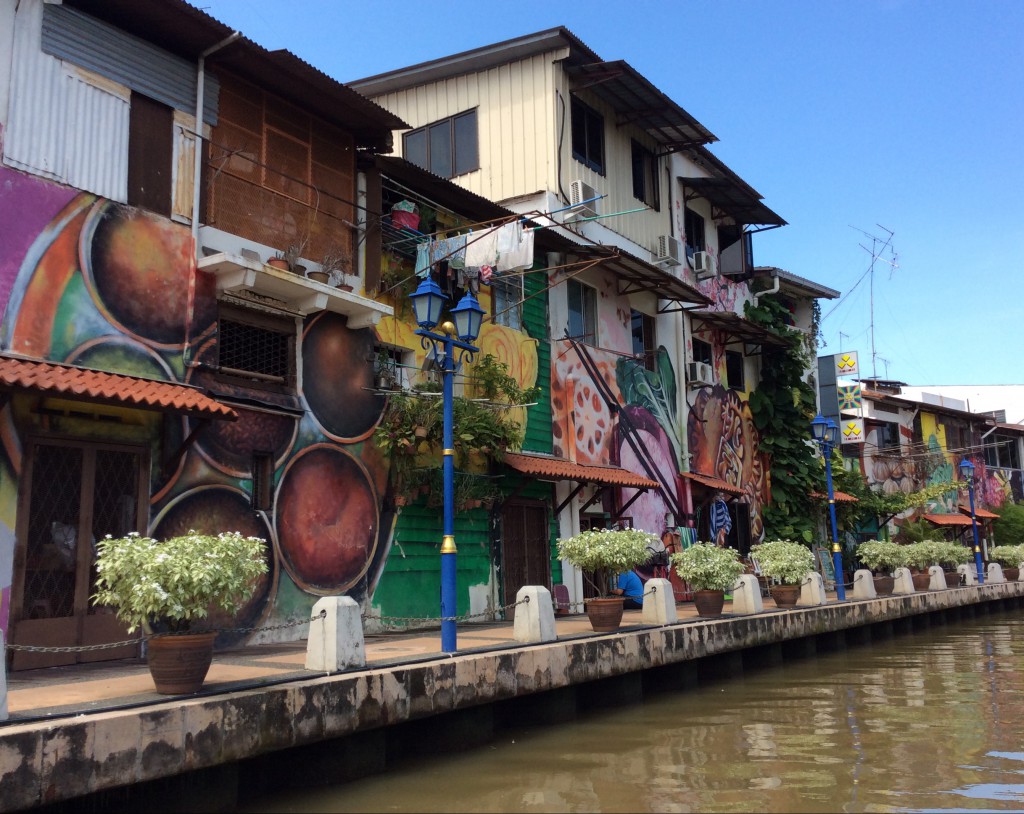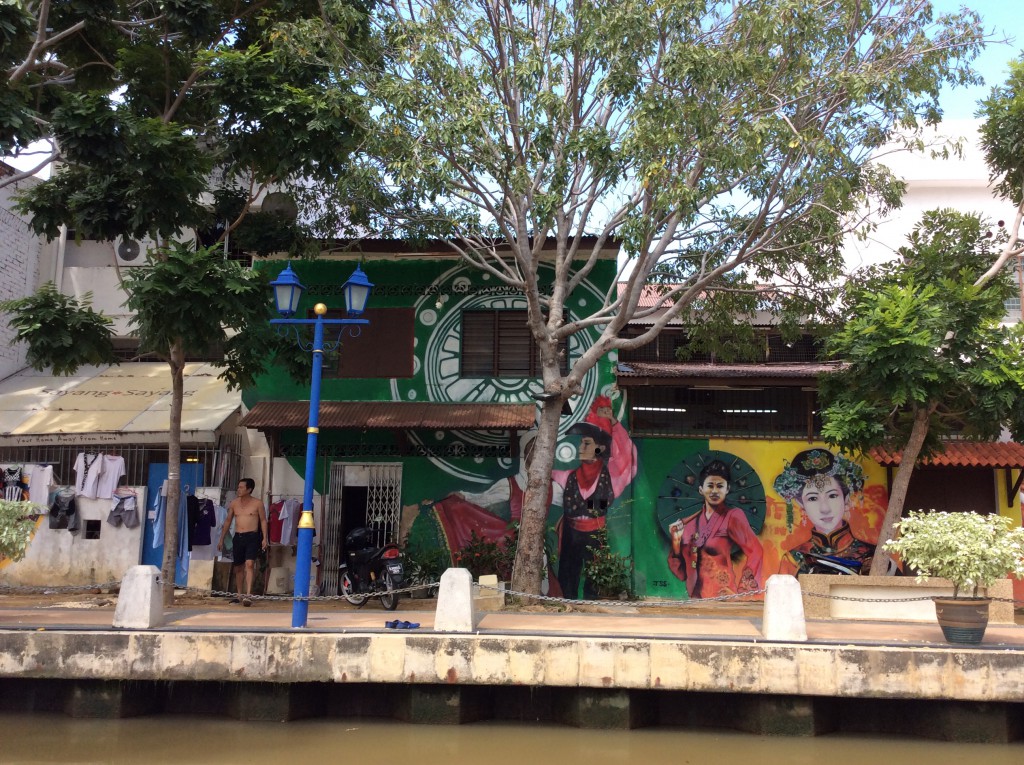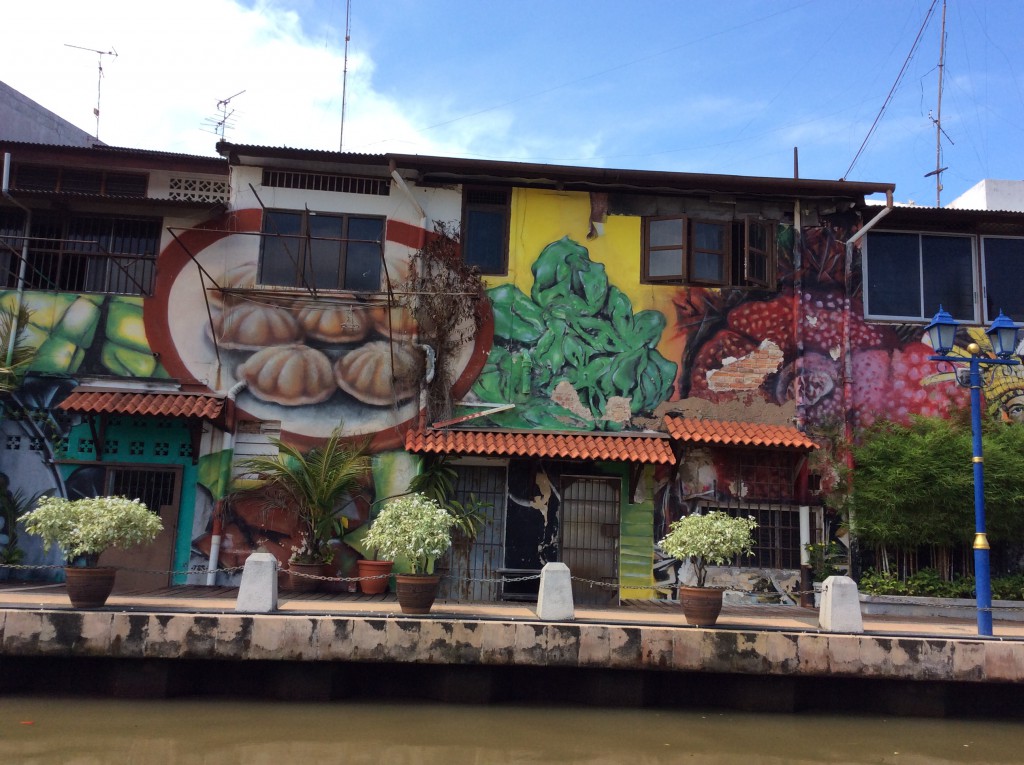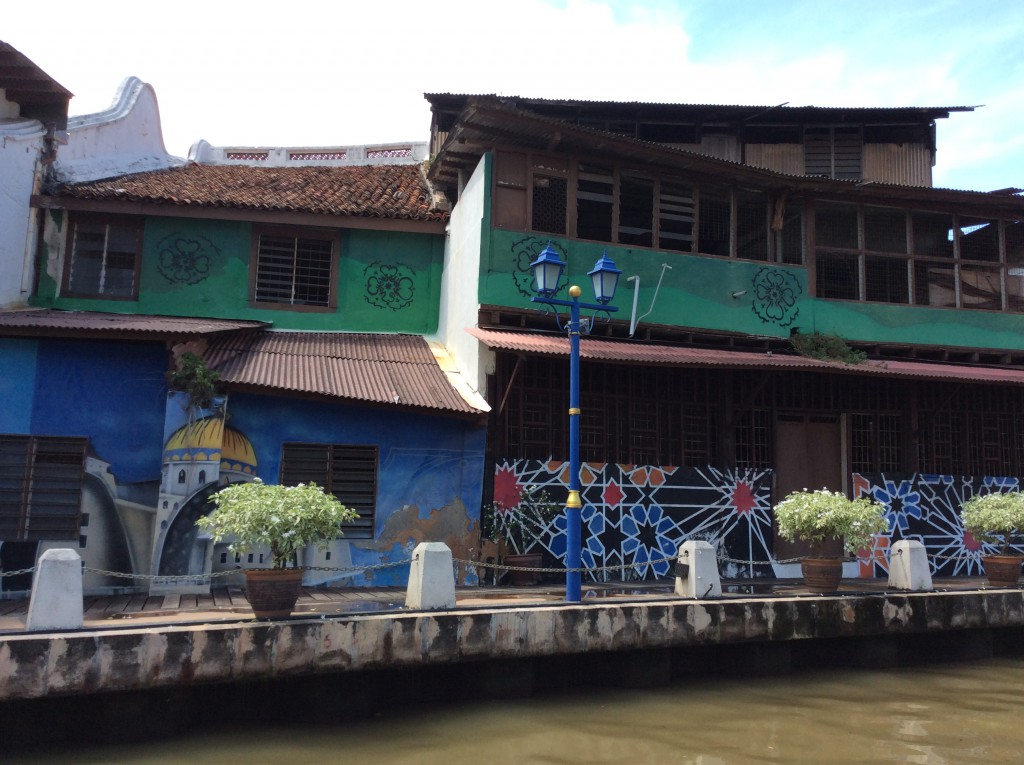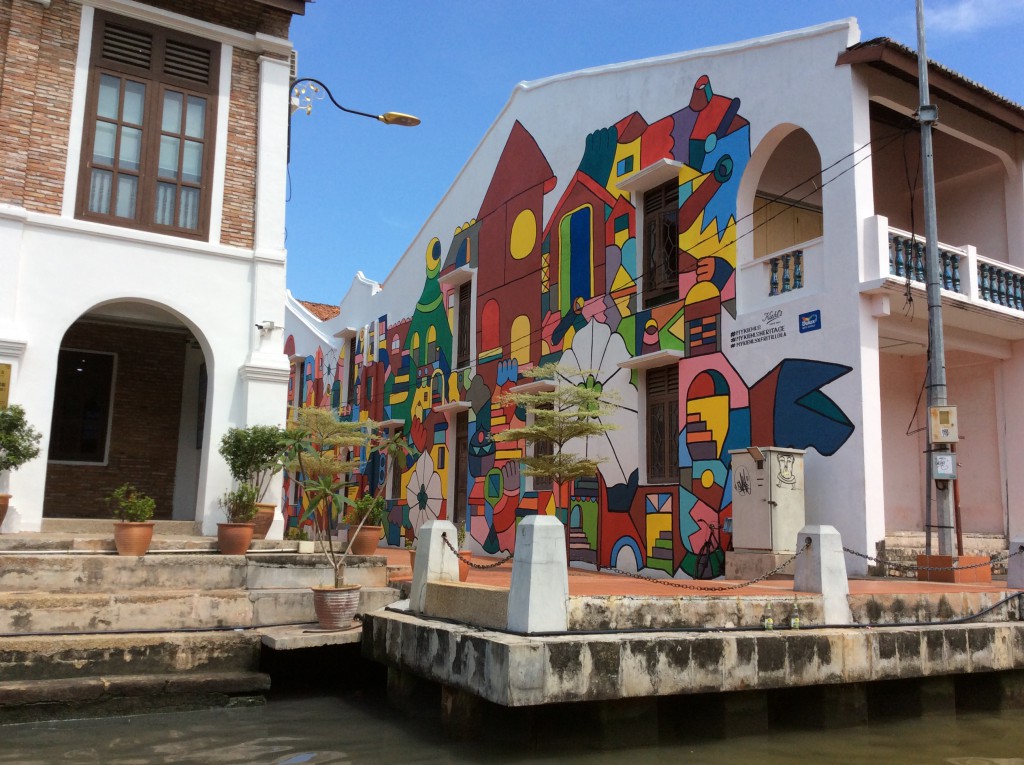 We pass Kampung Morten, a traditional Malay village, consisting of 50 houses which are still occupied. Frederick Joseph Morten*, after whom the village is named, was the British Land Commissioner during the British Colonial rule in Malaya.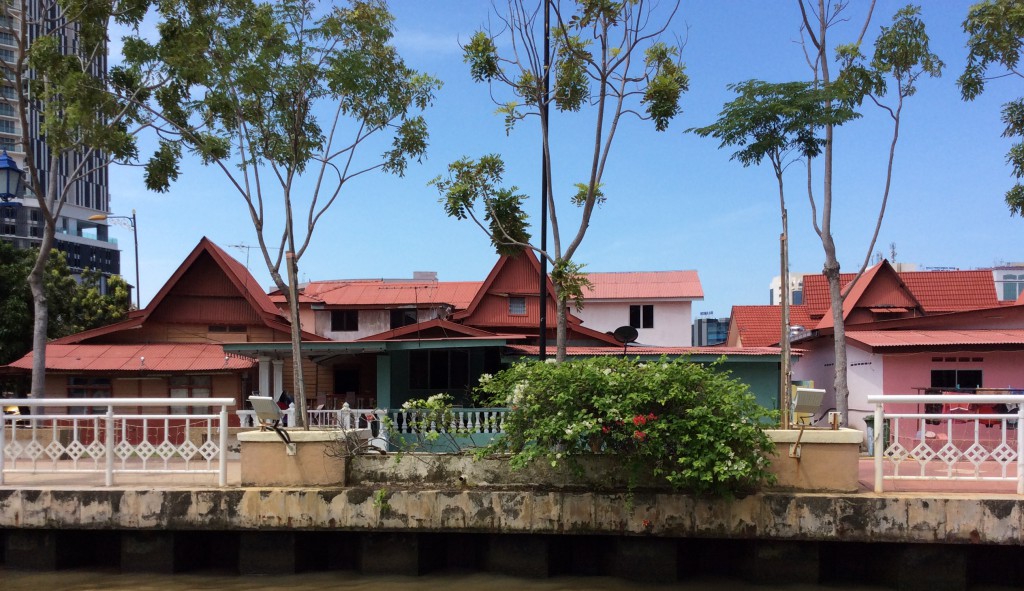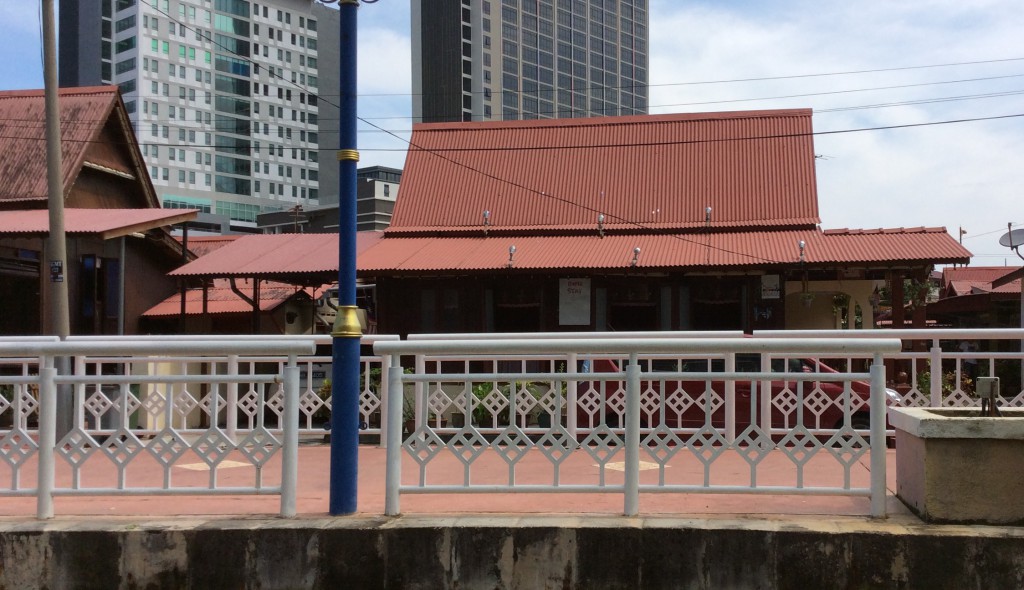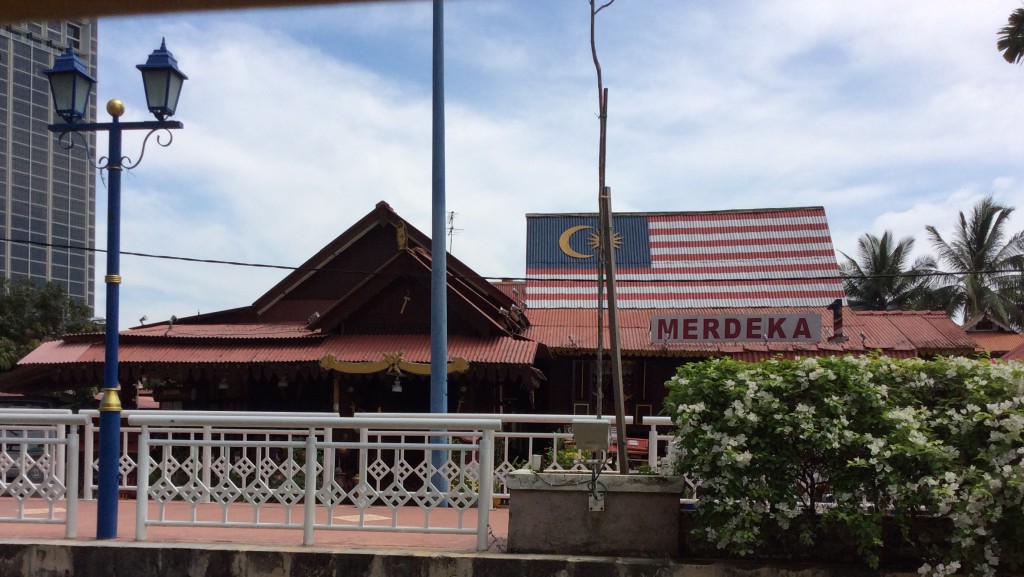 An alternative to the river cruise would be to take a walk along the riverbank, where you can get a closer look at the houses and also stop by one of the cafés that line the route.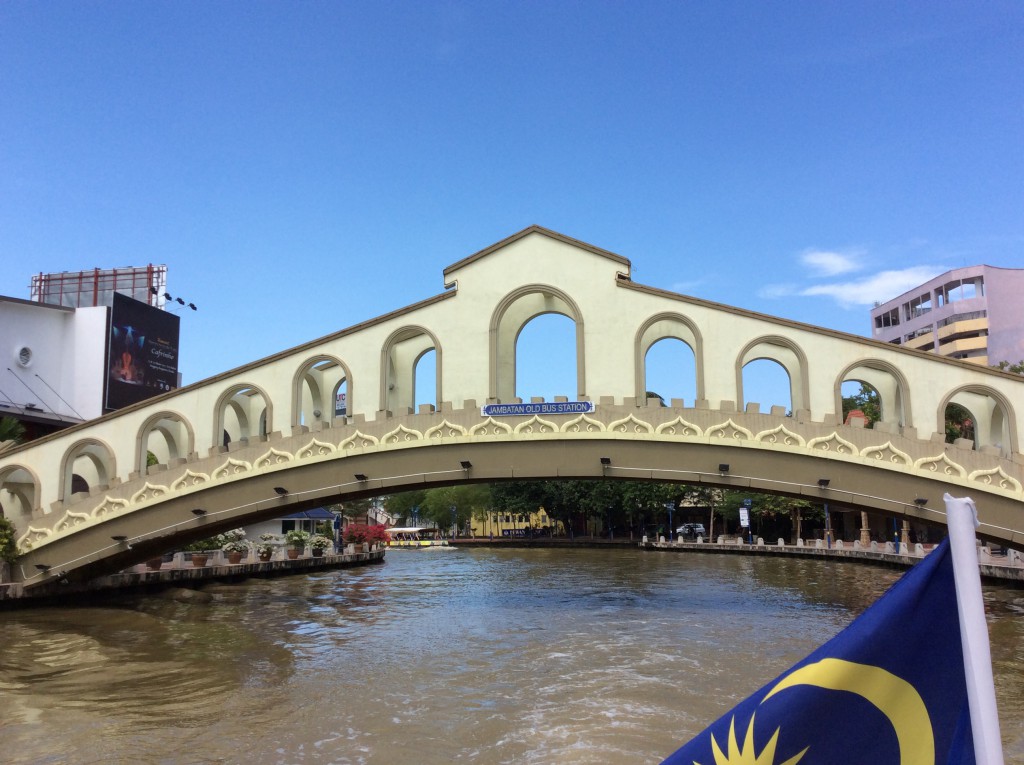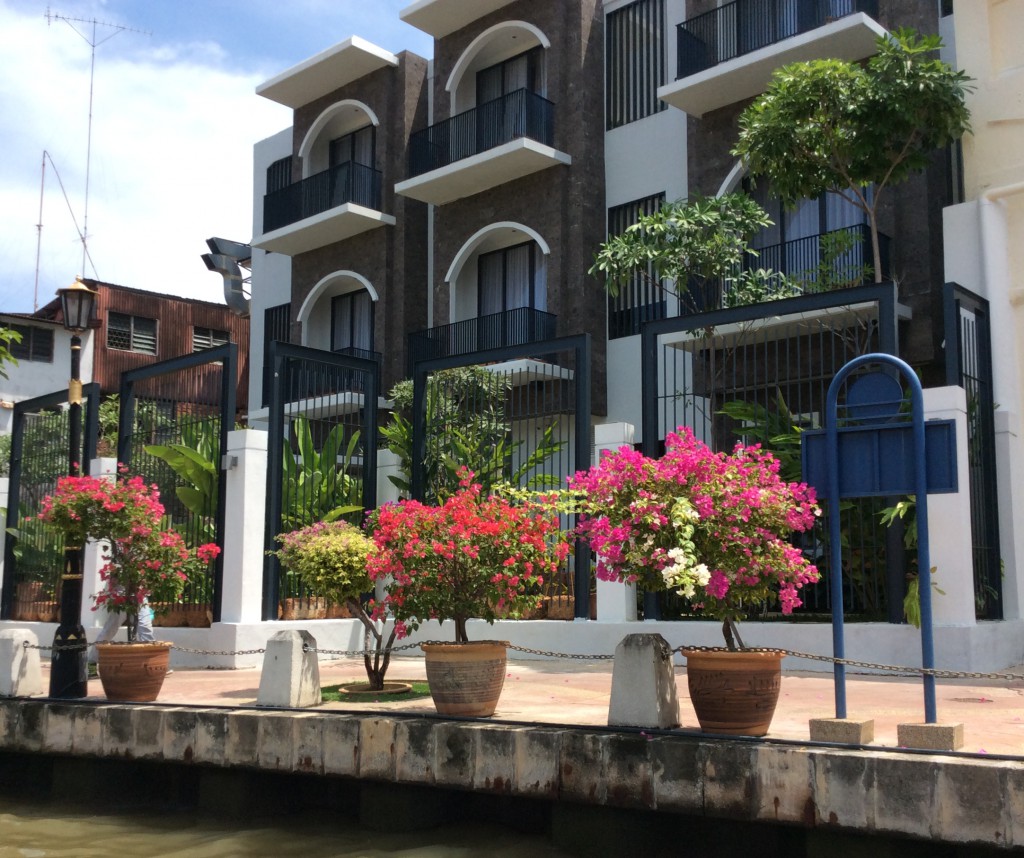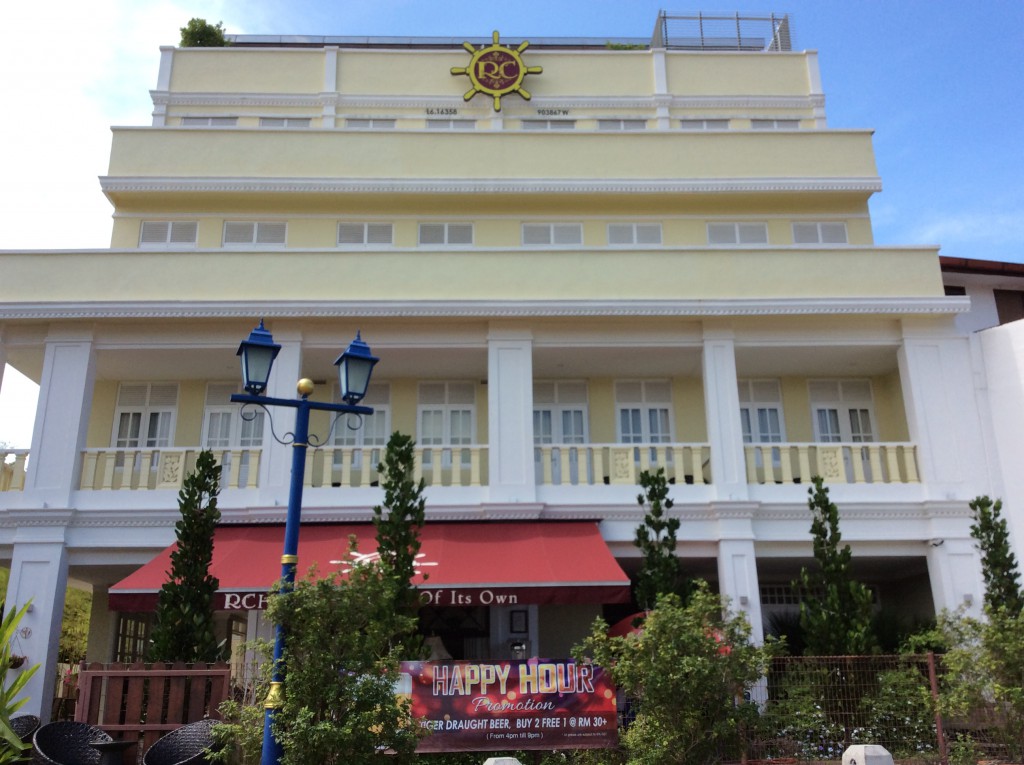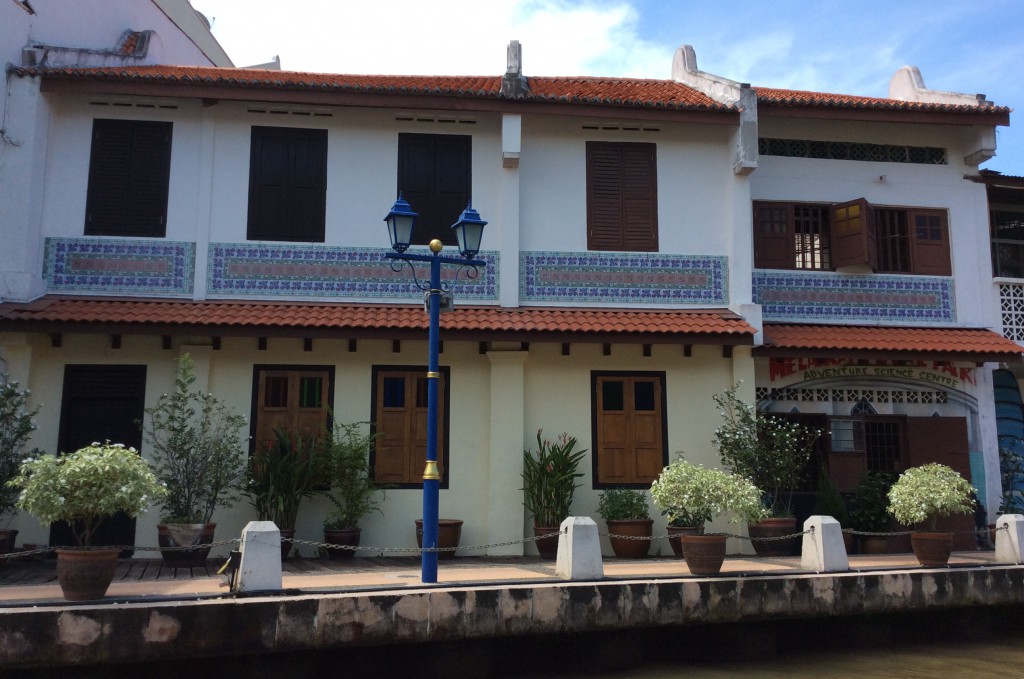 Returning to land, we head to Chanap Café for a Peranakan lunch.
Chanap is being modest by calling itself a café. The food here is prepared with love and care by the chef, Ricky Gan, and served in generous portions. As far as I am aware, it is not listed in any guidebook and it was Joanne, our friend who arranged the trip to Malacca, who found out about this place through another friend.
There is no menu: you call Ricky the day before, tell him how many people are dining, your arrival time, any dietary restrictions, and leave the rest to him.
Here are the contact details (Chanap is only open for lunch and is closed on Wednesdays):
Chanap  Café
Wisma Peranakan
243 Jalan Tengkera
75200 Melaka (Malacca)
Ricky's mobile/ cellphone number is +44 (0)12-671 9380
As part of our lunch we had ayam buah keluak (chicken cooked using the nuts from the kepayang tree), ayam pongteh (chicken and potato stew cooked with salted fermented soy beans and palm sugar) and prawns cooked with pineapple. We also had a fish and aubergine curry and stir-fried water spinach (kangkong).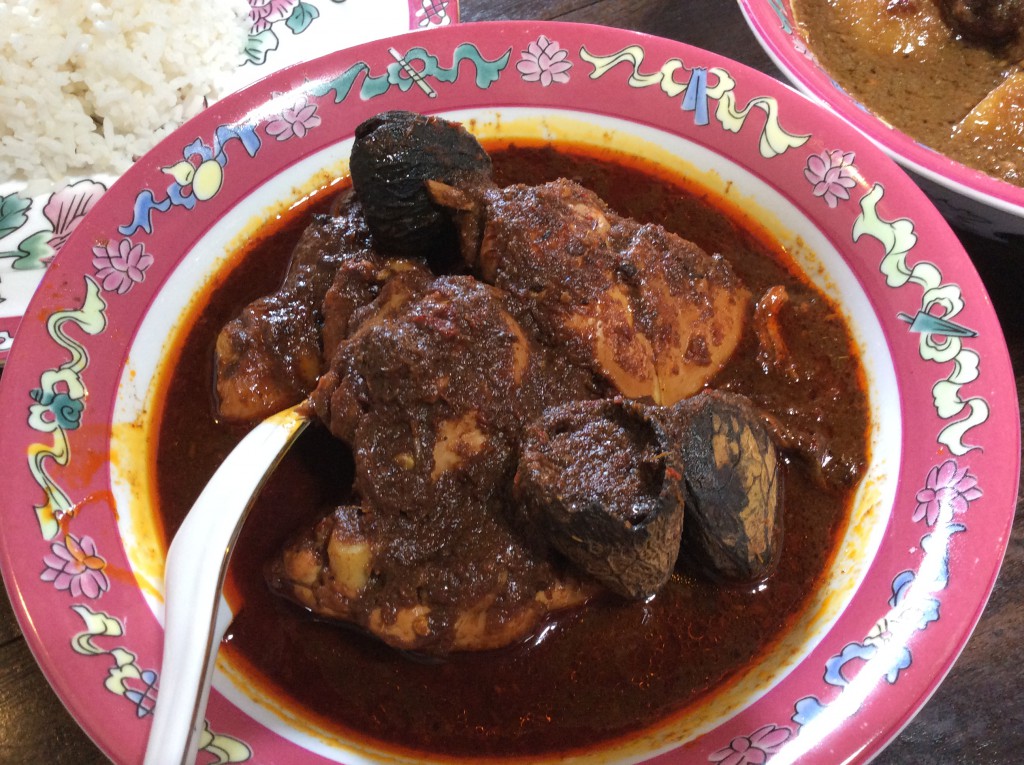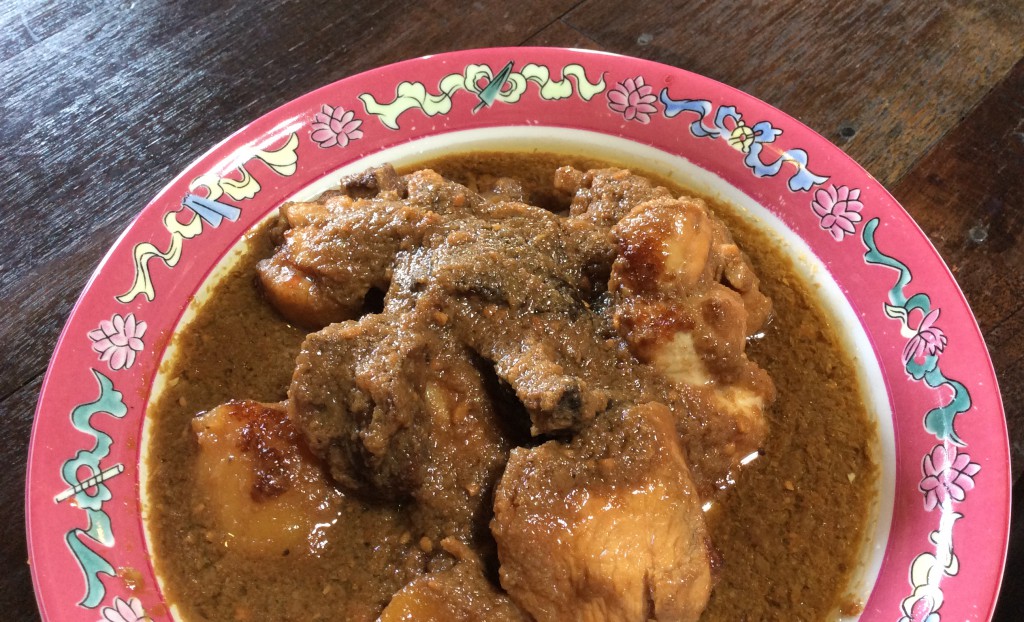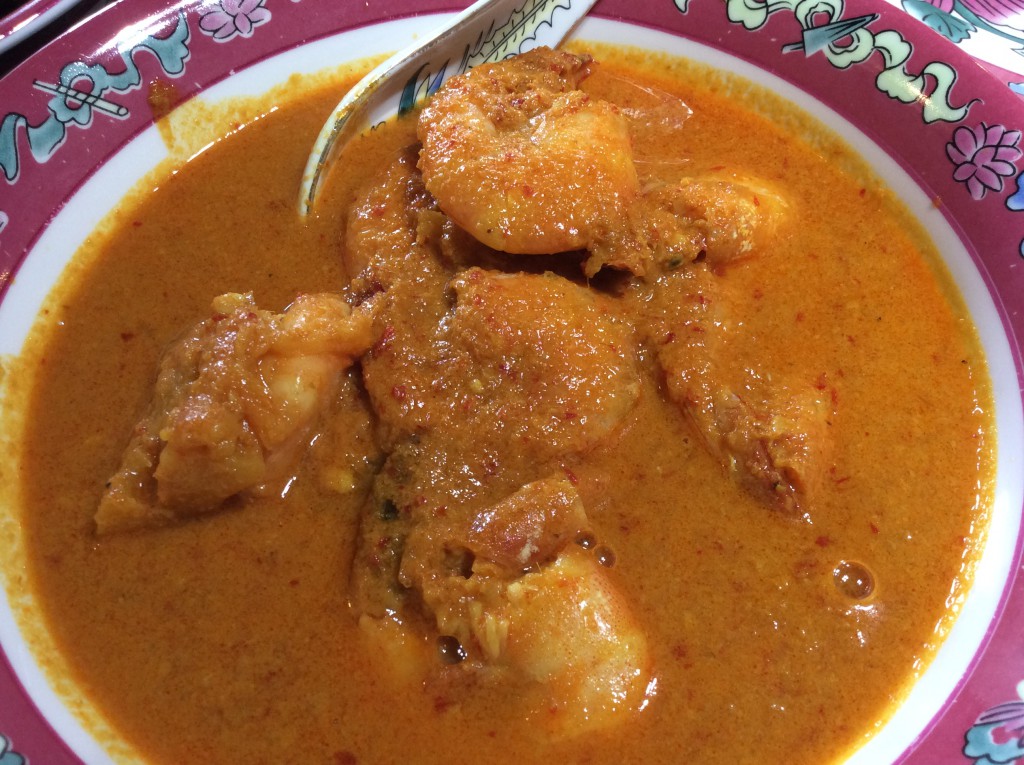 Later, we visit Christ Church, Malacca and take a walk around Heeren and Jonker Streets.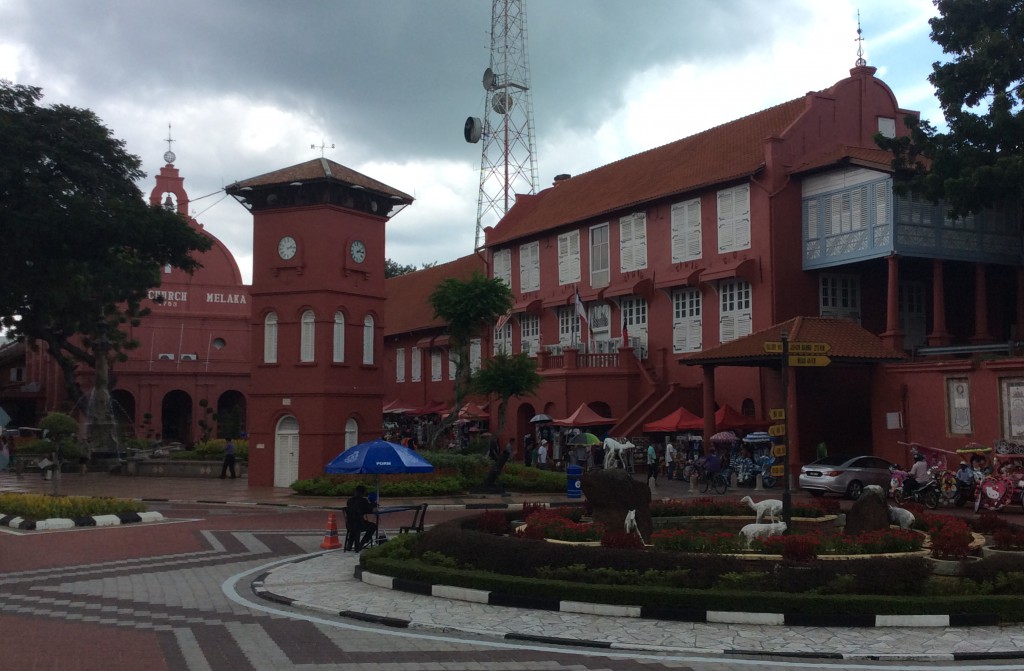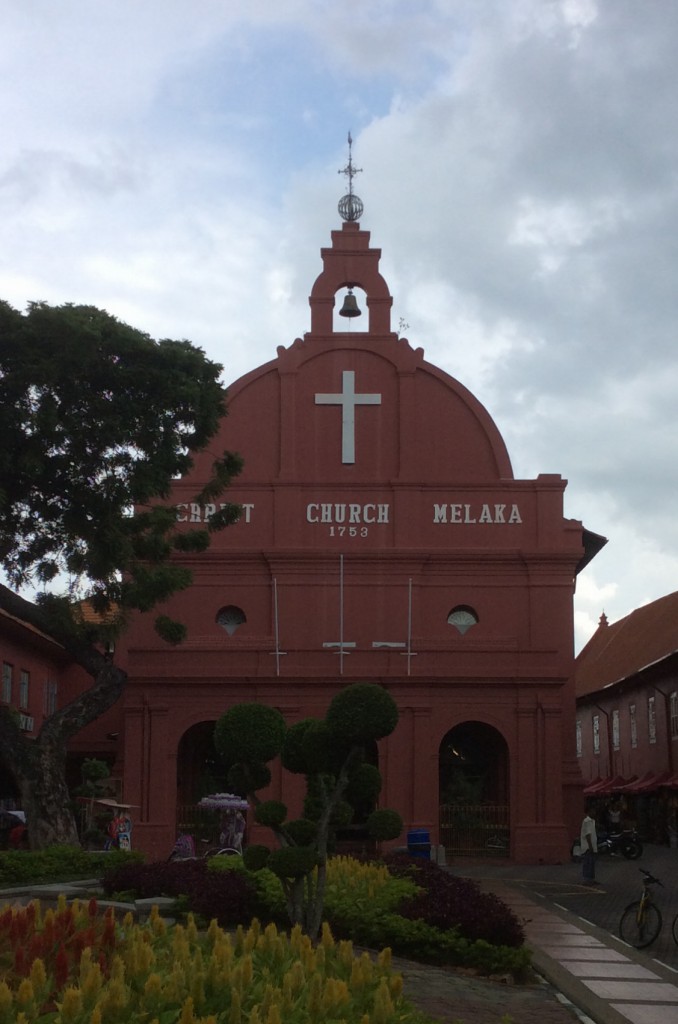 The Baba and Nyonya Heritage Museum is a must when you visit Malacca. The stories told of the Chan family (whose ancestral home this has been since 1861) are simply delightful.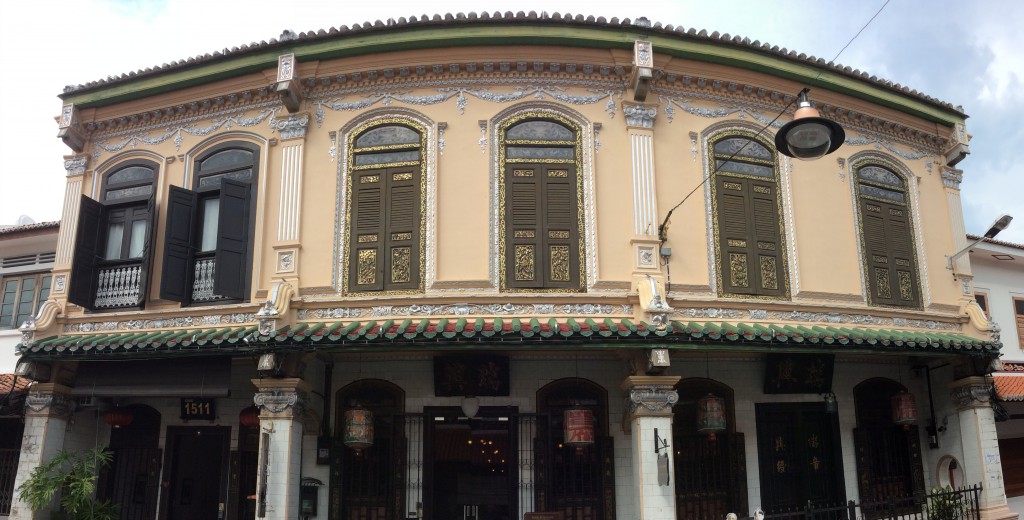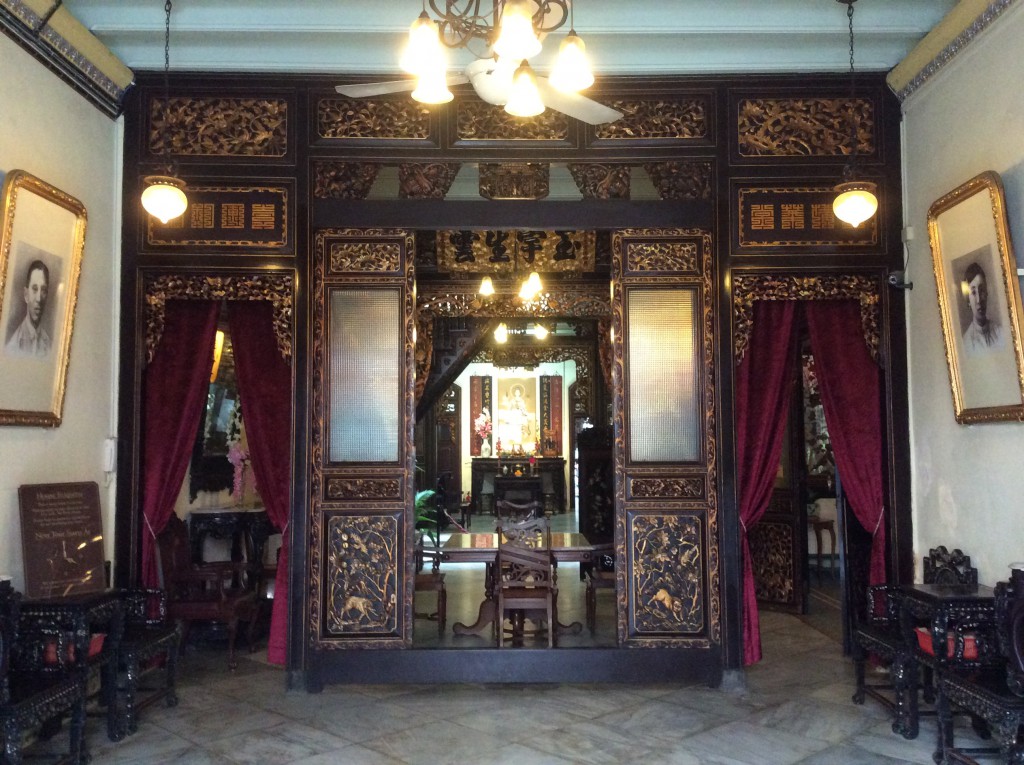 Most people come to Malacca for the food, and despite our big lunch we managed to try some sweet durian puffs and cooling chendol.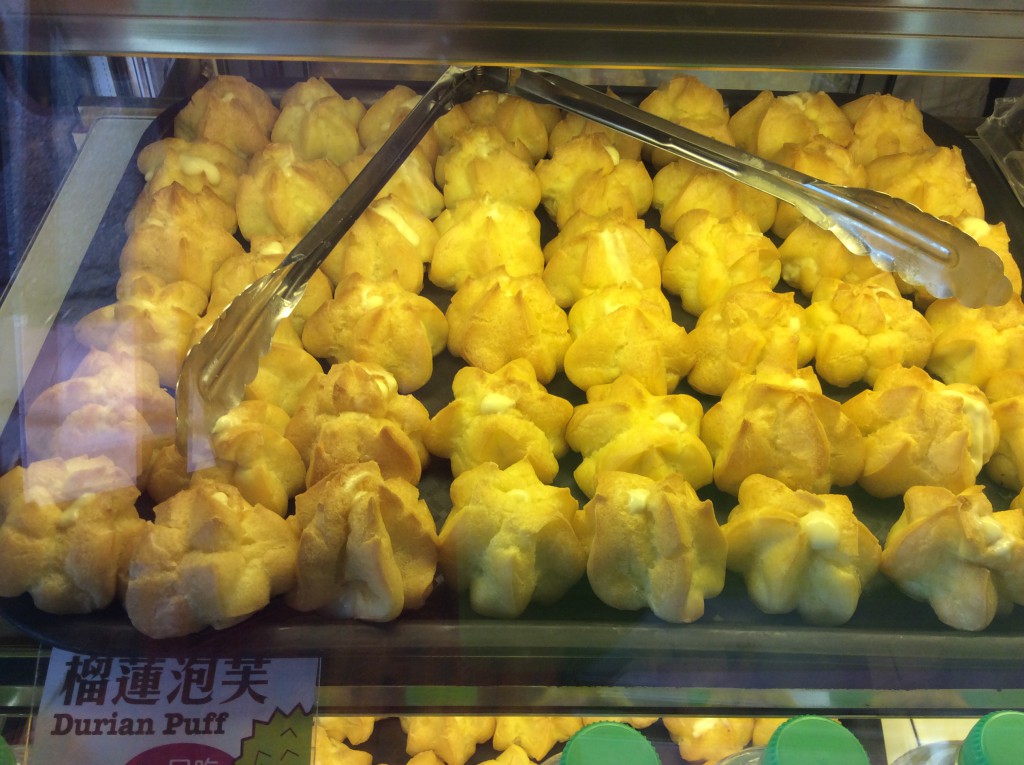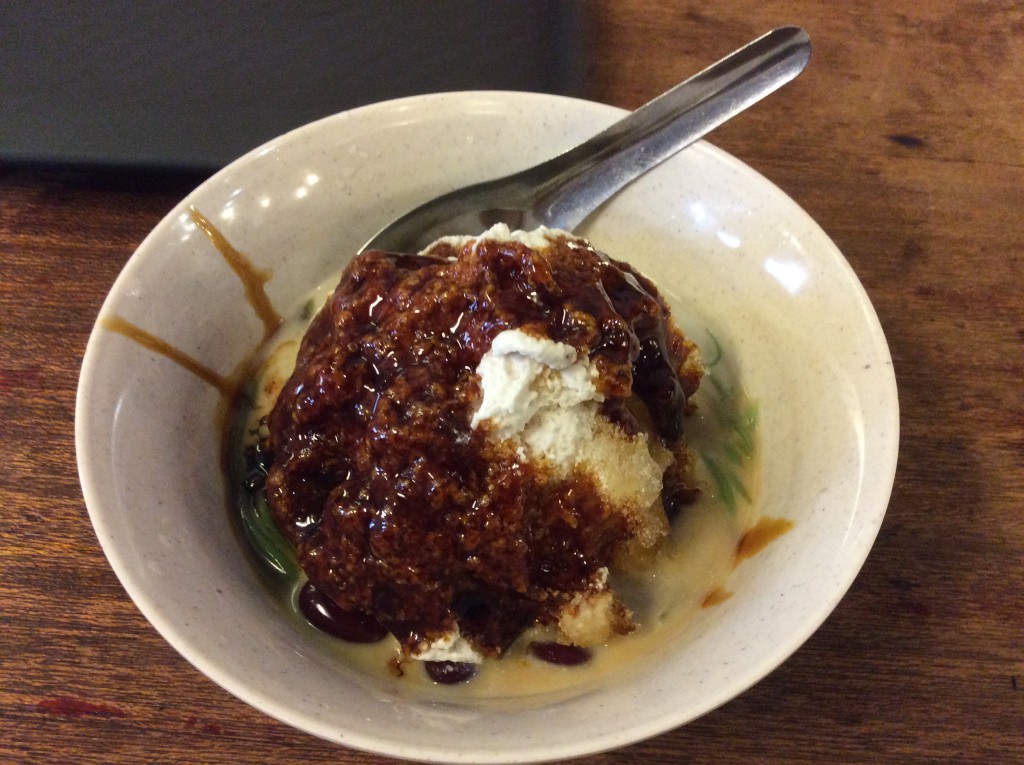 We take a very quick look round Cheng Hoon Teng temple in Jalan Tokong, which is Malaysia's oldest traditional Chinese temple. Nearby is Kampong Kling mosque in Jalan Tukang Emas, unique for its minaret which resembles a pagoda.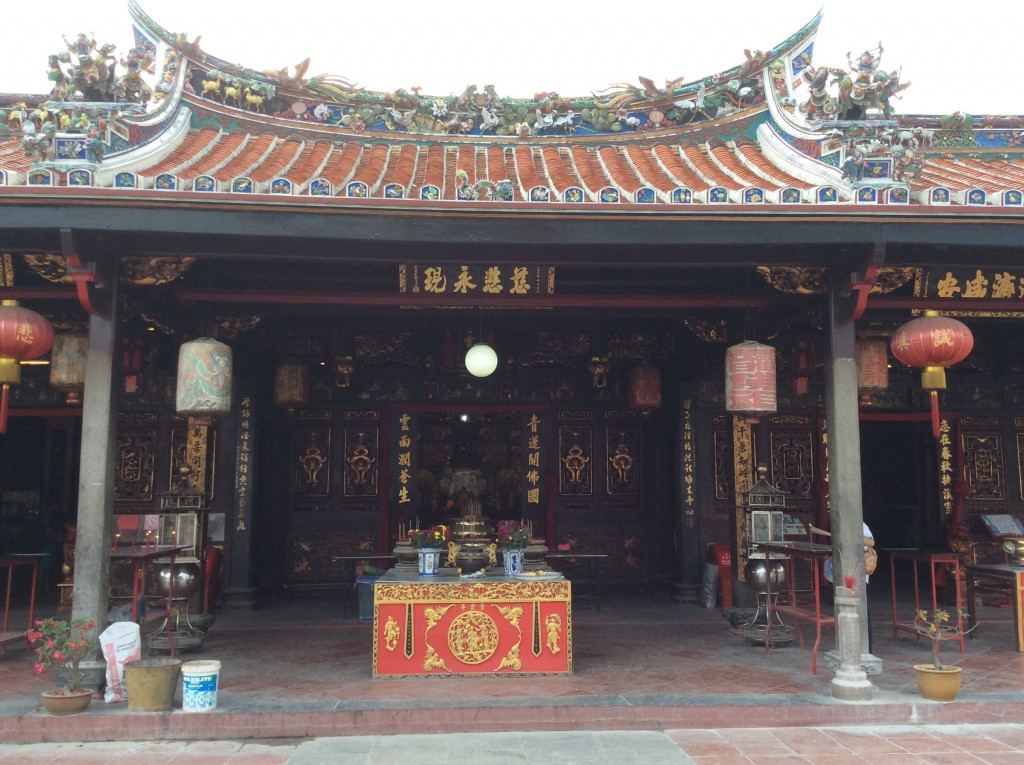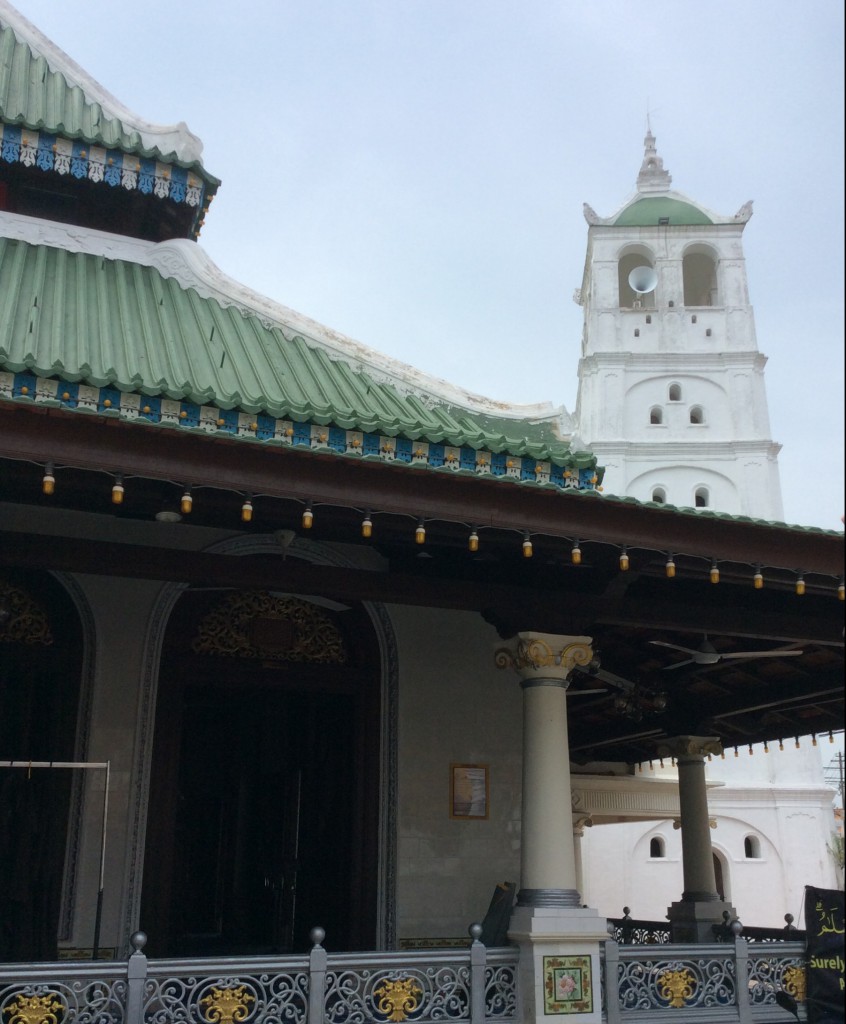 The day isn't over. On the way back to KL we stop by the recently opened IOI City Mall, which houses an Olympic-sized ice skating rink. I mention this because I am not even sure London has one this size (though I haven't checked). In case this question comes up in a quiz, official Olympic ice rinks have dimensions of 30 m × 60 m.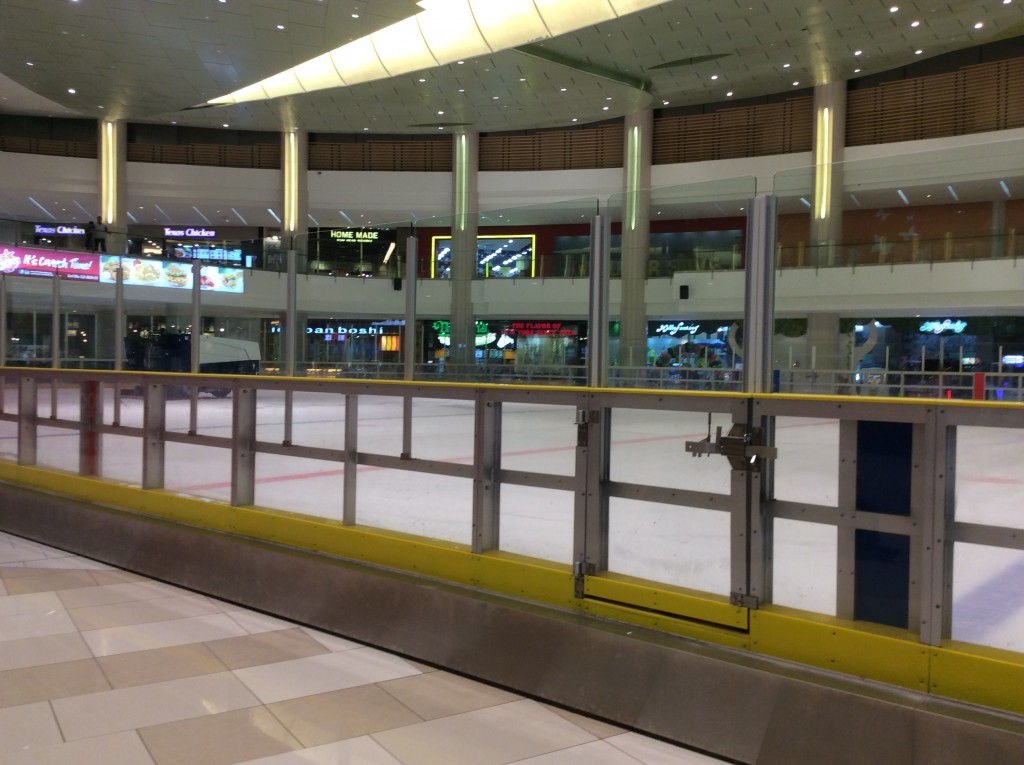 There are ample opportunities for shopping and dining here. Despite all we have eaten in Malacca, and encouraged by our local friends, we still manage a Thai dinner followed by coconut ice cream. Malaysians…if you can't beat them, then you really must join them.
One extremely fun feature of this mall is District 21, which is an indoor adventure park. There are many different challenges, and the theme is more-or-less based on mountain sports. You can choose your level of thrill or difficulty and there are activities for all age groups, as well as a café. I had a trial on the toboggan run (I actually ski but have never tobogganed down the mountain slope) and what can I say? I felt like a kid again going down that slope.
Later that night, SS asked if I really wanted to go to Seoul to celebrate my 50th birthday. She said, if she were me, she would head straight back to Putrajaya and stay in one of the hotels around the mall (the Marriott Putrajaya is next door and Le Meridien Putrajaya is opening in mid-2016). Her husband would play golf, we would eat and shop at the mall, and get our friends and family together to have a bundle of fun at District 21. What a plan…I am dizzy just thinking about it.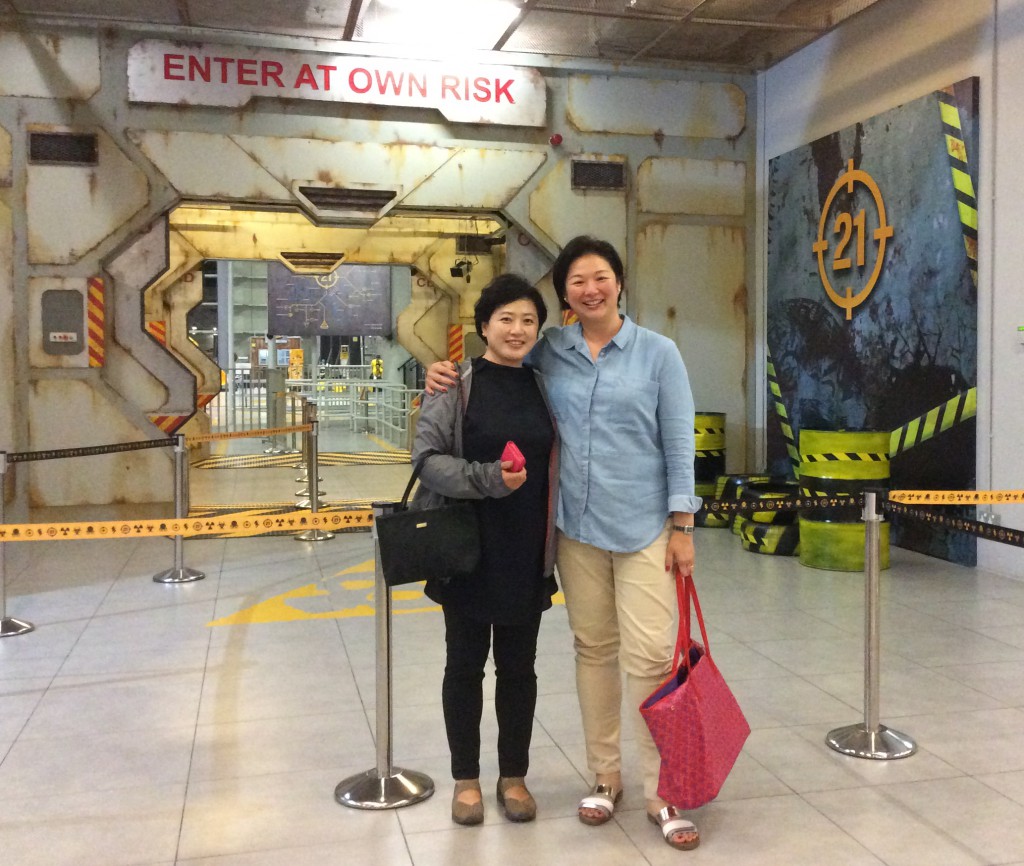 * There is a photograph of the Legislative Council of the Straits Settlements, dated March 1927, in which Mr Morten and Tun Tan Cheng Lock (a prominent local businessman and social reformer) are present in the company of other members of the Civil Service. I am in the process of getting a digital copy for this blog, from the Cambridge University Library, and will add this when I have done so.
In the next post, we visit the KL Tower, go gift hunting in a crafts centre and have some Chinese dumplings for lunch.