Diary: Thursday 26 November
This has been a day of contrasts…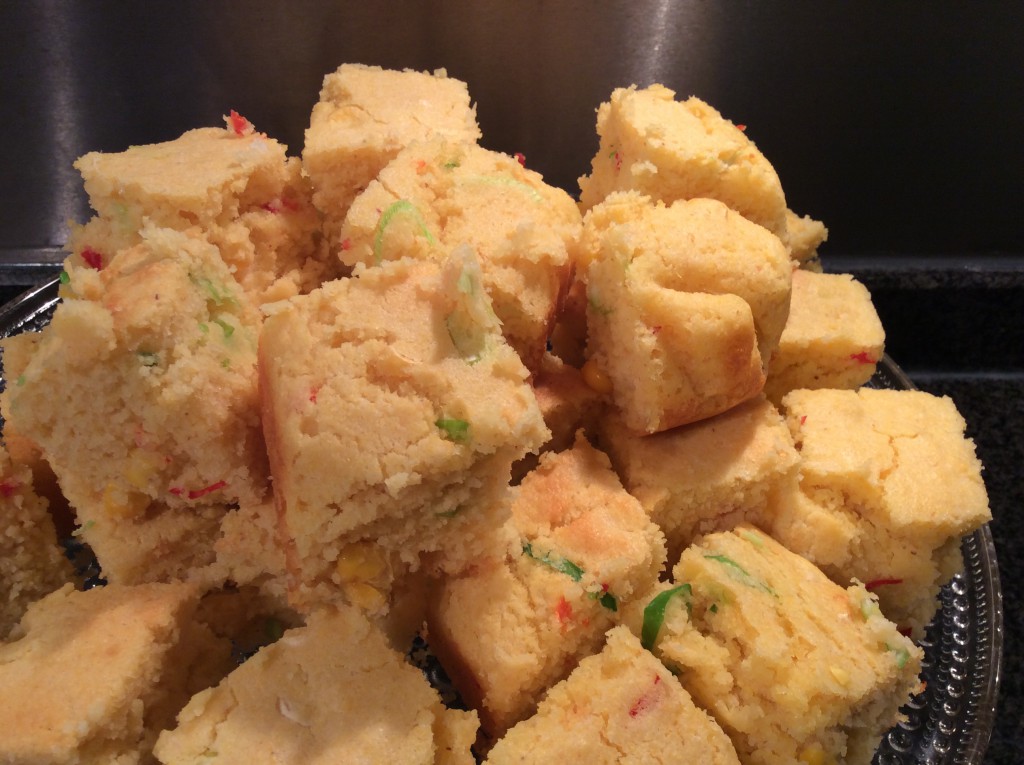 …from helping prepare dinner for over 200 guests to cooking a simple family meal for six.
The day started with helping a friend who was heading a team of students prepare a Thanksgiving dinner at church.
Every year at Thanksgiving people who celebrate this occasion ask themselves: What am I thankful for?
The answer this year, for me, is community.
In truth, I am not part of the team helping but since I know V, the chef for tonight, and since I am bossy enough to think that a bit of organisational help wouldn't go amiss first thing in the day, I muscled my way in to the potato peeling team.
This was an enormous task indeed. As the first to arrive, and upon seeing the vegetables, I had the luxury of saying (to myself):
This really lends a whole new meaning to the words being a couch potato.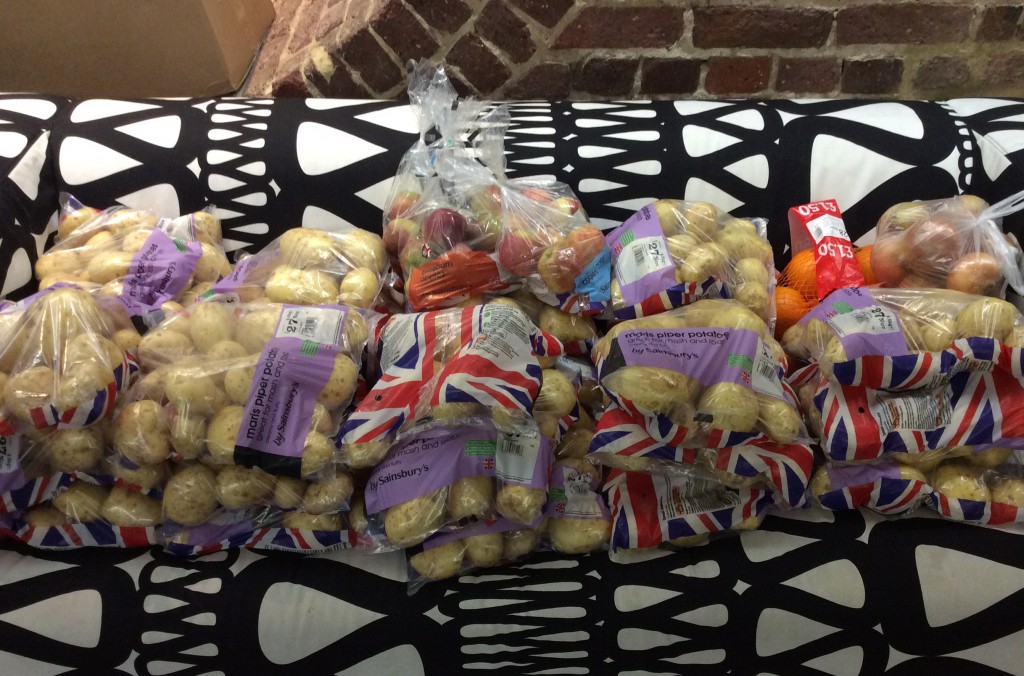 Every person who subsequently arrived made the same joke. Then they stopped laughing when they saw the other bags and bags of vegetables…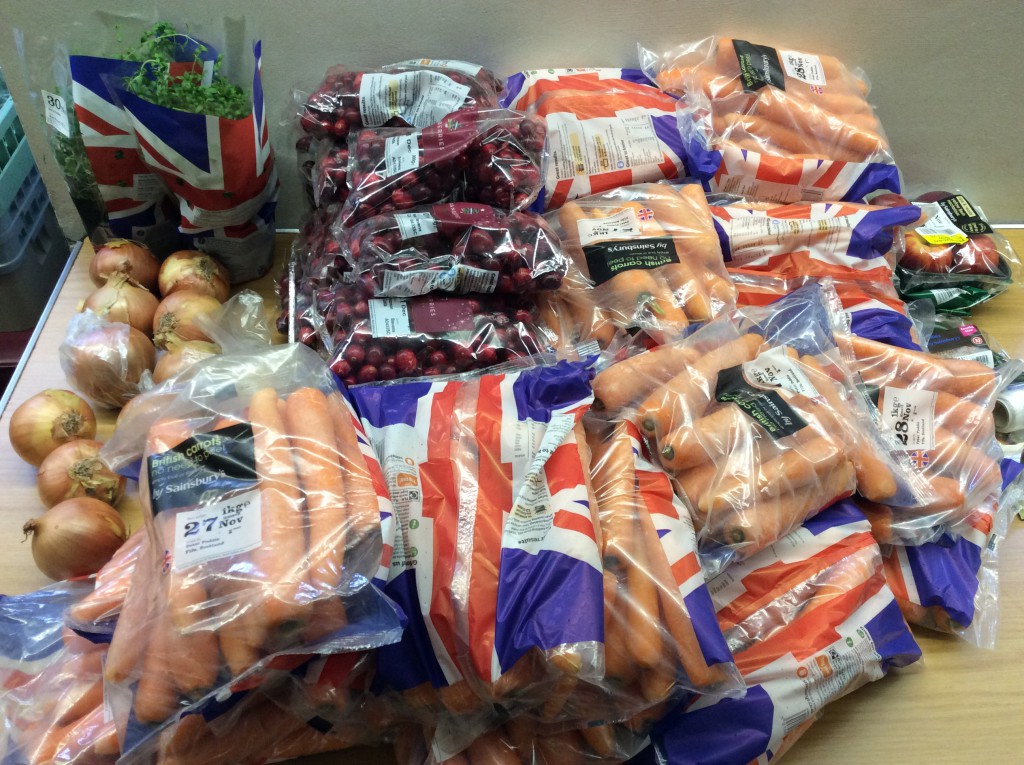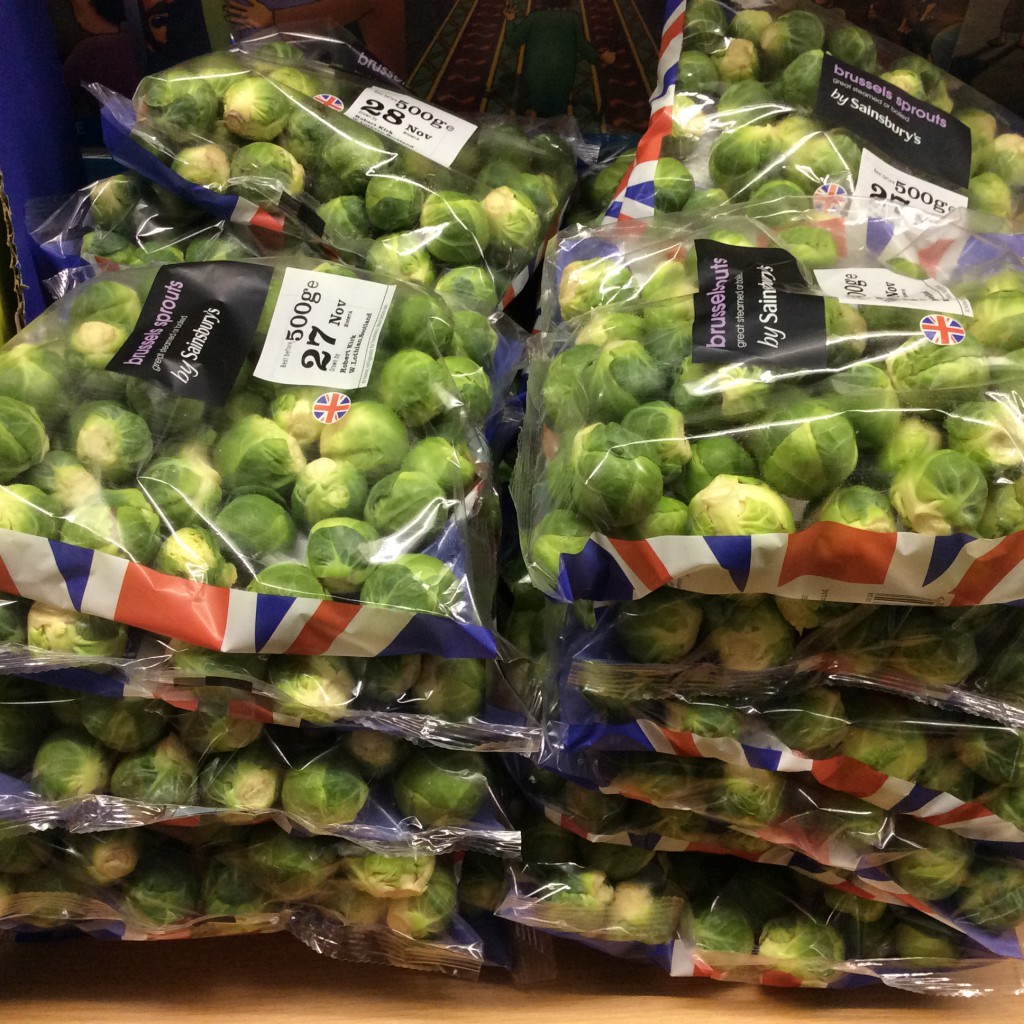 Nevertheless, our students are a resilient lot. When faced with a whole day ahead of peeling, chopping, boiling, mashing, stuffing, roasting and also clearing up, they could still encourage each other to go on (the Apostle Paul certainly didn't have peeling vegetables in mind when he wrote his letter to the Thessalonians) :
Now we ask you, brothers and sisters, to acknowledge those who work hard among you, who care for you in the Lord and who admonish you. Hold them in the highest regard in love because of their work. Live in peace with each other. And we urge you, brothers and sisters, warn those who are idle and disruptive, encourage the disheartened, help the weak, be patient with everyone. Make sure that nobody pays back wrong for wrong, but always strive to do what is good for each other and for everyone else. Rejoice always, pray continually, give thanks in all circumstances; for this is God's will for you in Christ Jesus.
Questions asked whilst working: which is the best country in the world to live in, is there a Christian station on FM and why does the church serve plastic white bread for Holy Communion…because sourdough bread would taste so much nicer.
Later at the Cornbread station, I was very grateful for help from two students: one who ran out to buy more baking powder and eggs, and another who didn't think it a problem to mix a double quantity of the following recipe (yes, that means starting with 1.2 kg flour plus 1.2 kg cornmeal and so on). Then he had to make three further double batches!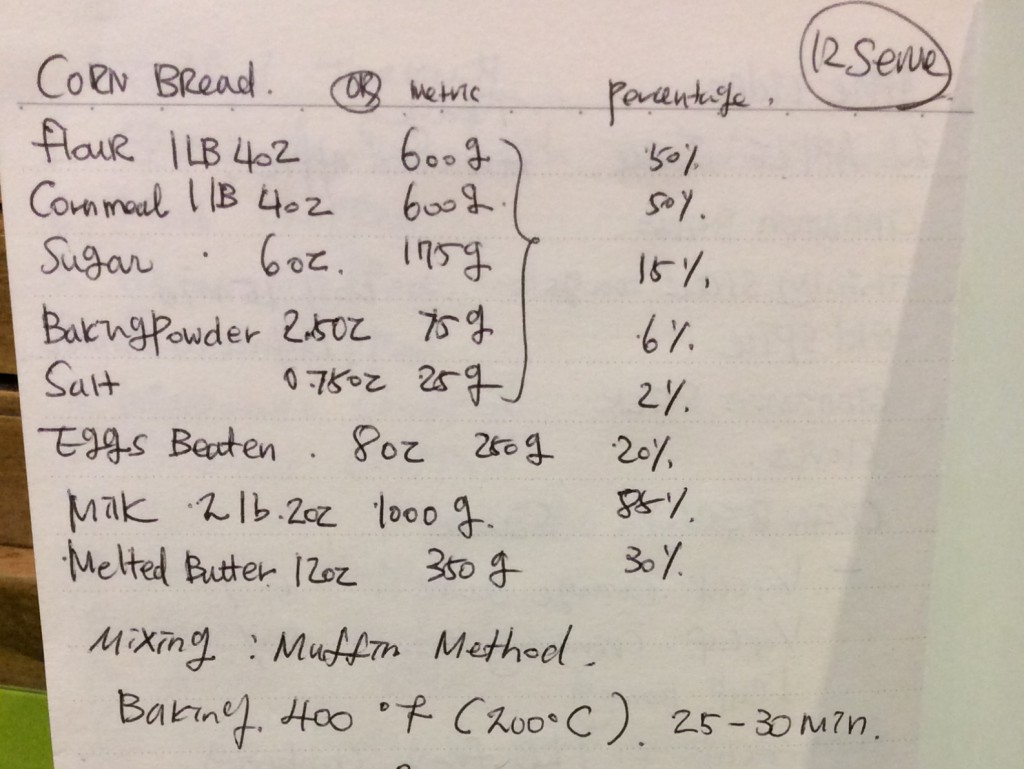 Stuffing and Cornbread ingredients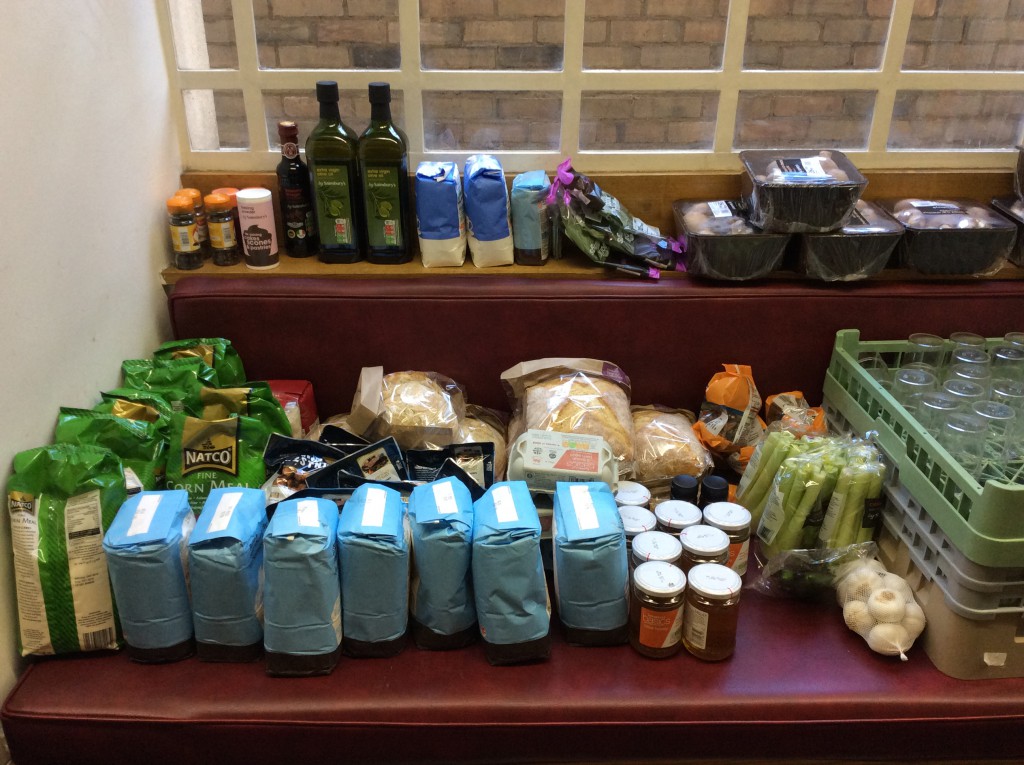 With another appointment I had to sadly leave everyone mid-afternoon to finish prepping more vegetables and the rest of dinner. As I understand it, to put on a dinner for 200 people (in fact I think it was 230 people), there needs to be 50-60 people behind the scene to make it happen. This is why this year I am grateful for community. For those dining and for those serving, being part of a wider church family helps us share our lives in what can otherwise be a lonely city.
Back home, I scaled down the Cornbread recipe. I am also thankful for a quiet meal around the dining table with Mr Gochugaru and the children. I am certain our friends and guests at church are having a merry time around the communal tables, but it's been a busy week for us, and we need some downtime this evening.
So we had a plump roast chicken, roast potatoes, parsnips and carrots in a maple glaze and chipolata sausages wrapped in streaky bacon. Melrose and Morgan saved the day by supplying the cranberry sauce and also the mince pies, pecan pies and crème fraîche for dessert.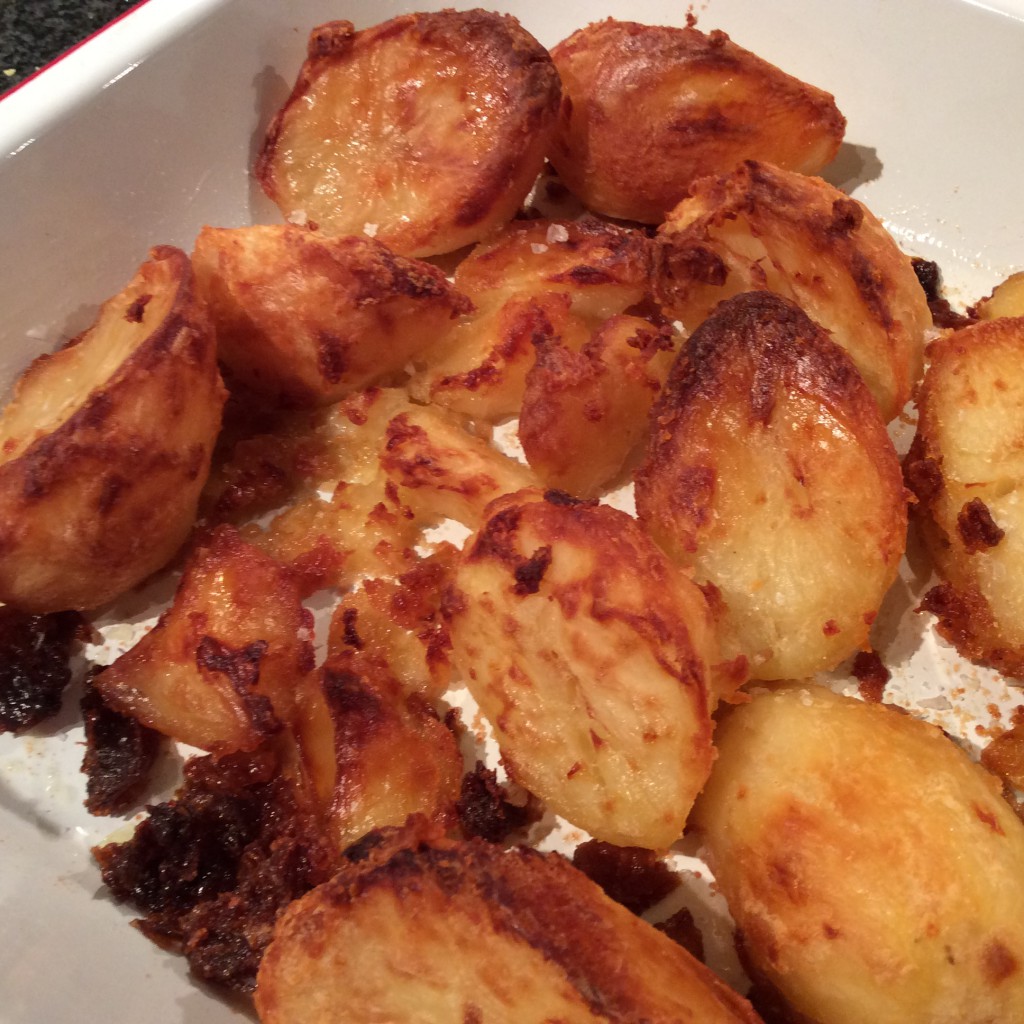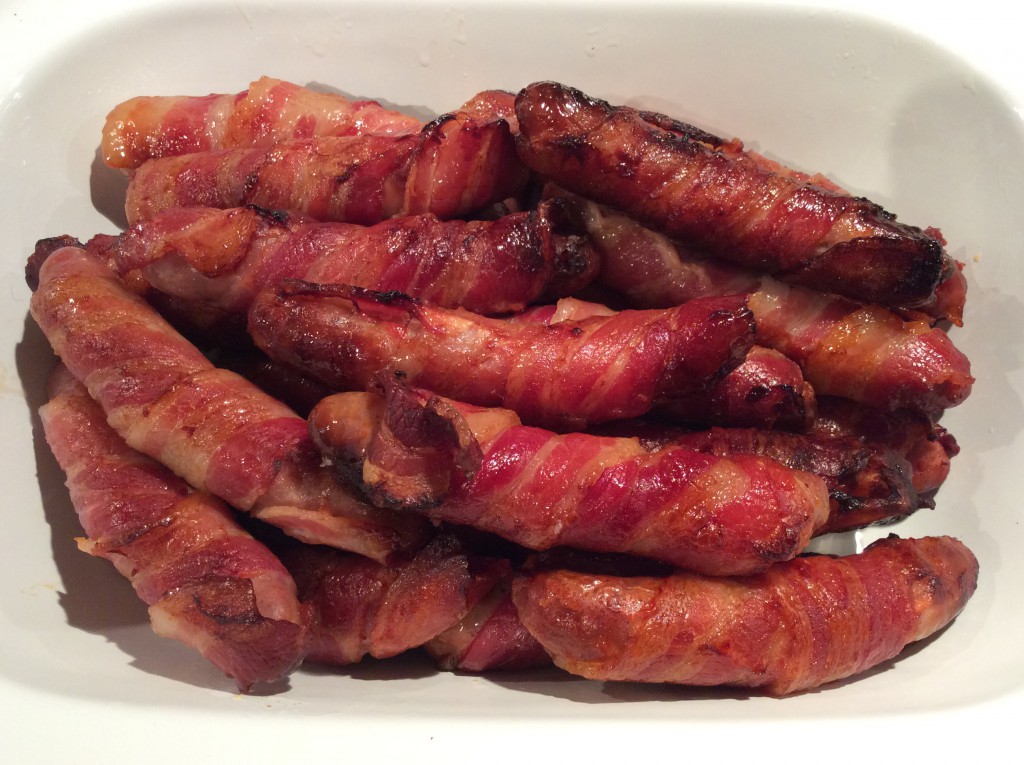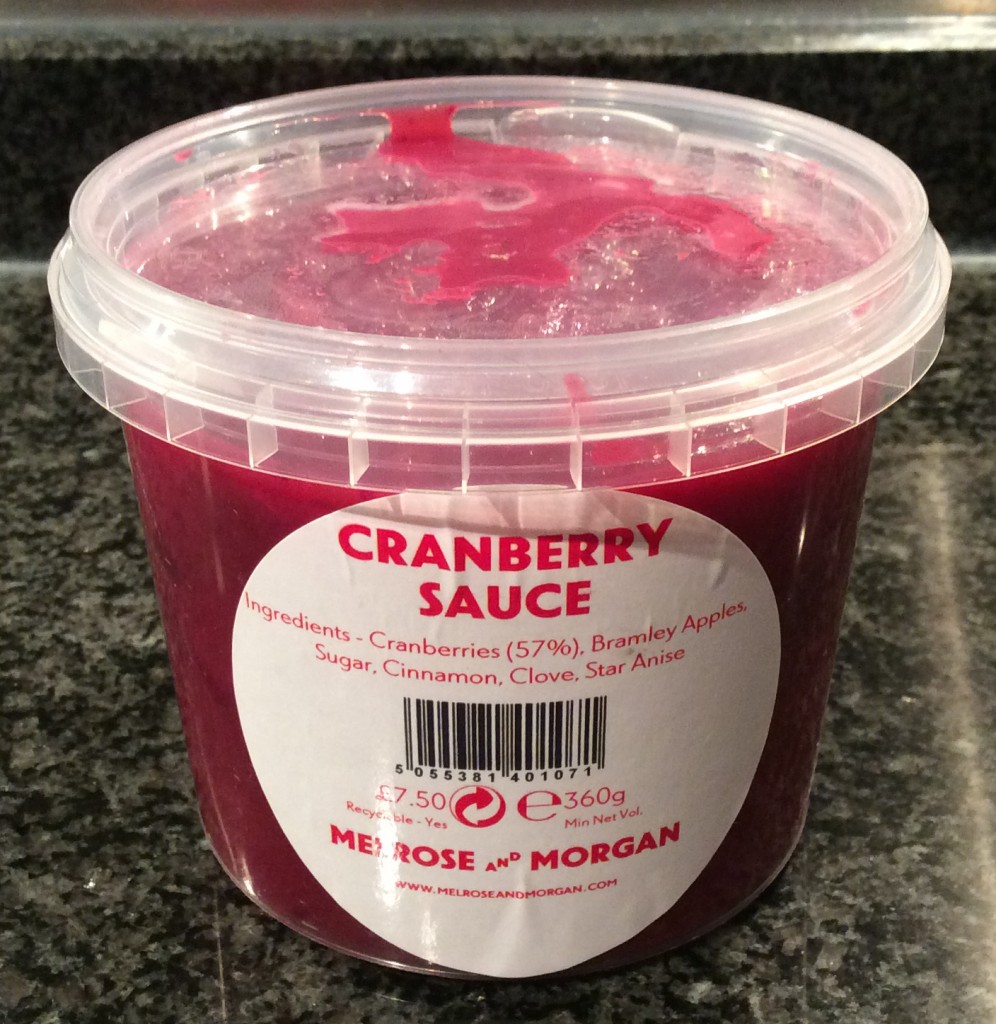 Try as we might, we hardly made a dent into the pile of fresh Cornbread. The consensus is that this recipe below, although scaled down, will feed 12 – 15 people as part of a roast dinner. If you halve it (starting with 150 g flour) then use a 20 cm/ 8 inch round baking tin instead, and reduce the baking time to 25 minutes.
For the Cornbread:
300 g plain flour
300 g cornmeal or instant polenta
50 g sugar
2 tablespoons baking powder
1½ teaspoons salt
4 large eggs, beaten
500 ml milk
100 g butter, melted
100 g sweetcorn kernels
1 spring onion, sliced thinly
1 chilli, chopped
You will also need a 20 x 30 cm baking tin, lined with parchment paper.
How to Make:
Preheat the oven to 200°C/ 400°F/ gas 6.
Simply place the dry ingredients (flour, cornmeal, sugar, baking powder and salt) in a large mixing bowl.
Add in the wet ingredients (eggs, milk and melted butter).
Using a large wooden spoon or a balloon whisk, mix the ingredients together until a loose batter forms.
Add in the sweetcorn, spring onions and chilli.
Pour the batter into the prepared tin and bake for 30 minutes.
When cooked, remove from the oven and cool slightly before cutting into slices or large squares.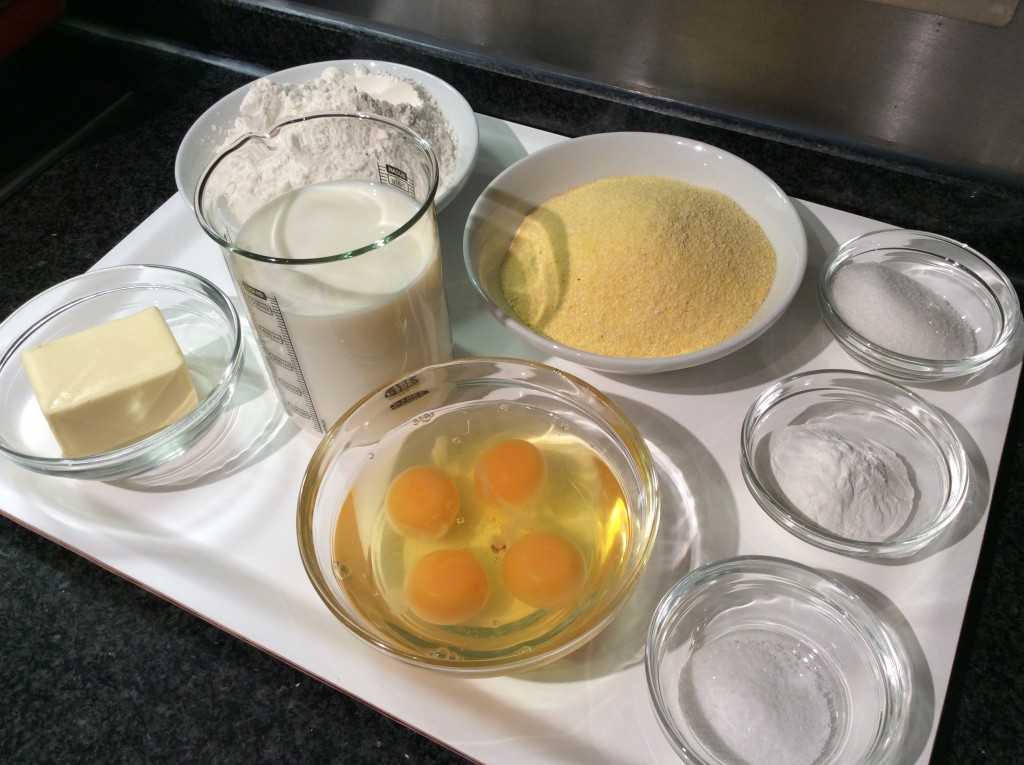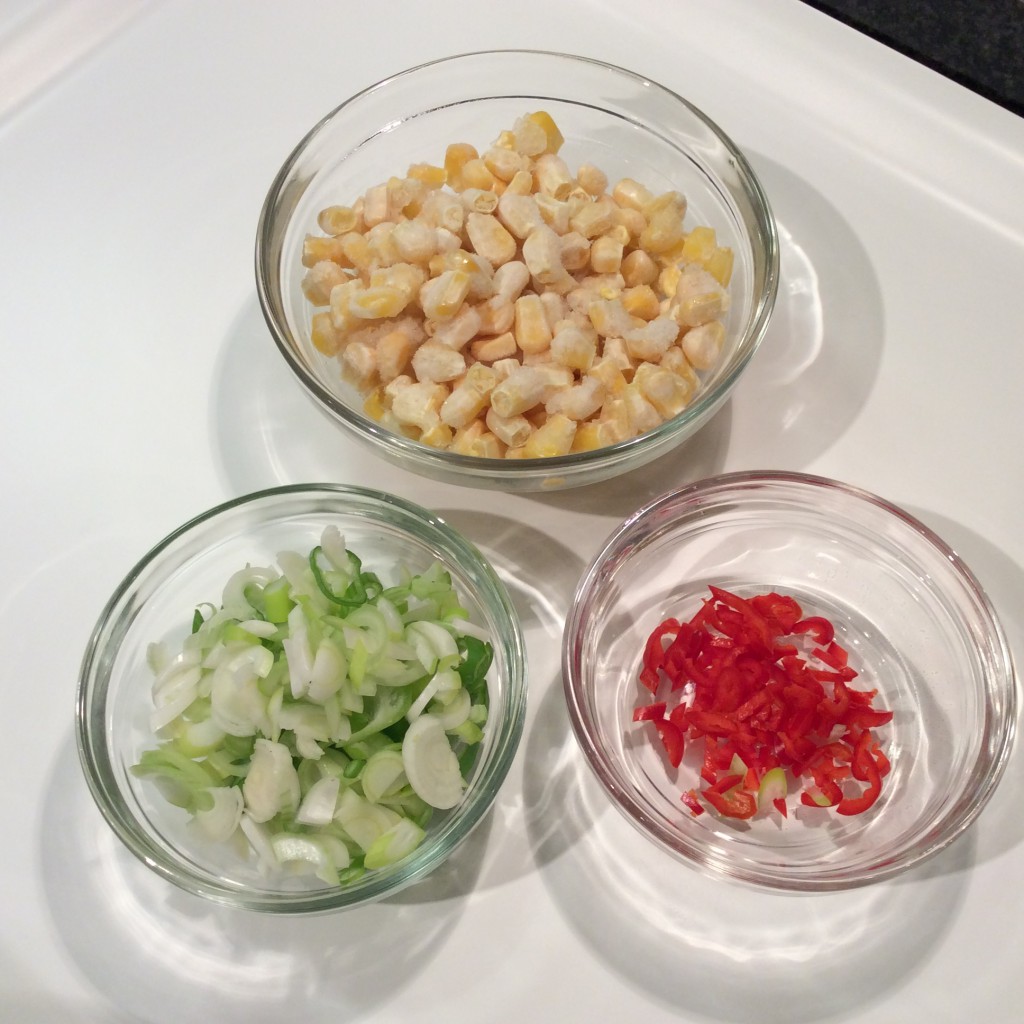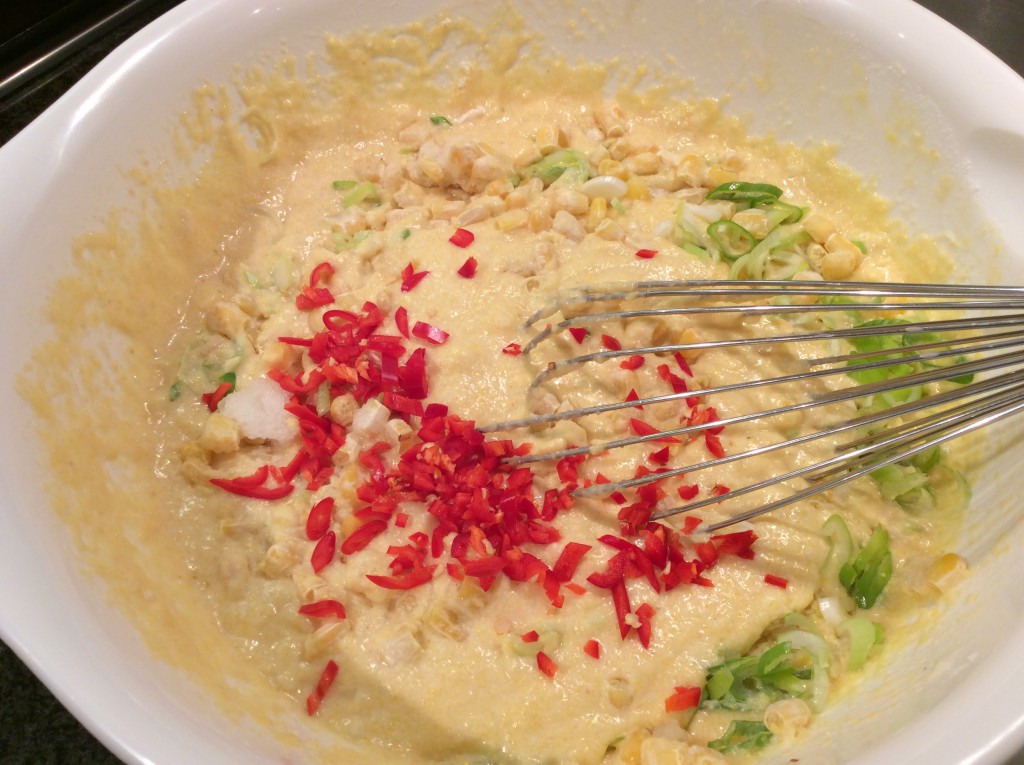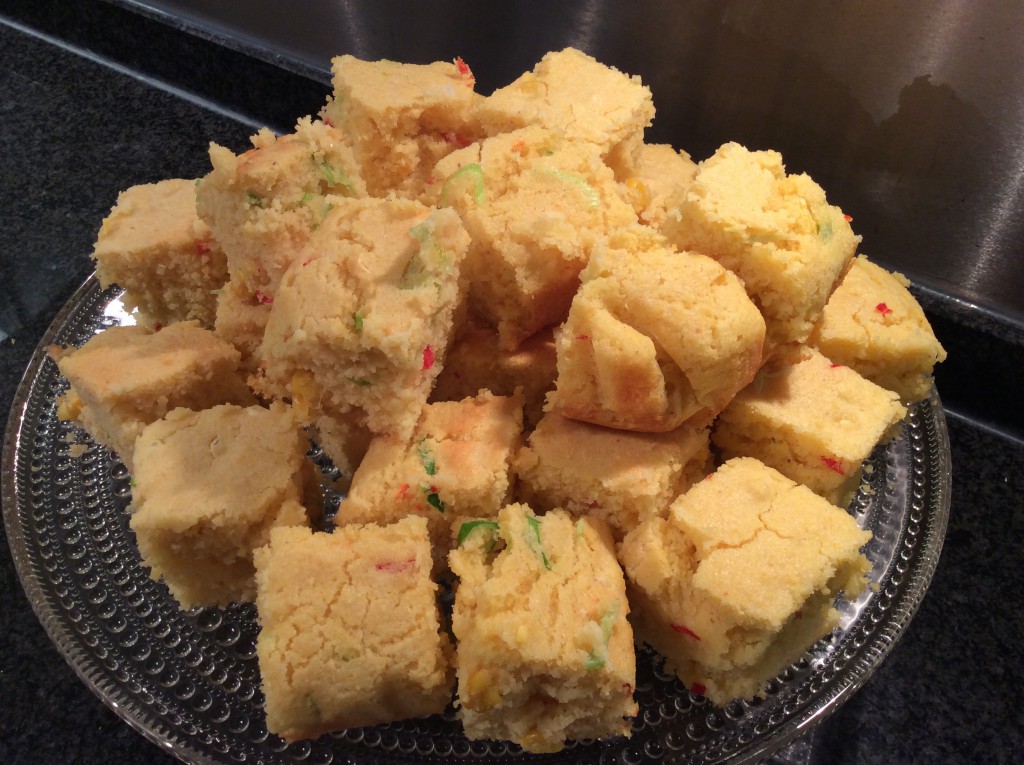 In the next post, we make a start on Christmas preparations to ensure a Keep Calm December.