Diary: 26 September
The lamb has been roasting in the oven for nearly five hours.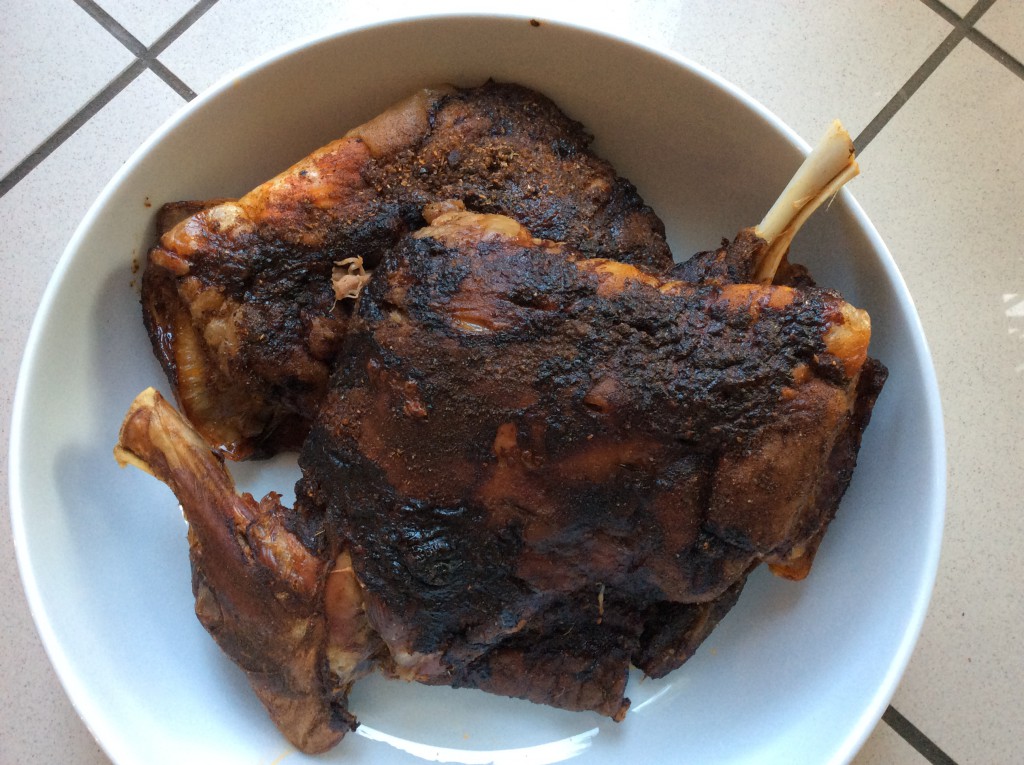 It is time to prepare some side dishes.
For the lamb you will need:
1 x 2.5 kg shoulder of lamb (for 8 people, double if you have more guests).
Rub 100 – 120 g of the spice mix all over the lamb and place in an oven pre-heated to 220C.
Leave this for 30 minutes, then turn the heat down to 150C and roast for a further four hours.
Check the lamb after two hours and pour two cups (400 ml) of water into the roasting pan. The water will mix with the roasting juices to produce a rich and savoury gravy which will be mixed into the flaked lamb meat later.
When the lamb is ready, remove it from the oven and pour away the fat from the top of the gravy.
Cool slightly before flaking all the meat off the bone. Stir in the gravy and 200 ml mother sauce (if using) though the meat.
This can be prepared slightly ahead of time and kept in a roasting pan in the oven, covered with some foil, until your guests arrive.
To accompany the roast lamb dinner we have a fennel salad and some gochugaru corn (recipe in next post), along with both spiced and plain radish pickles.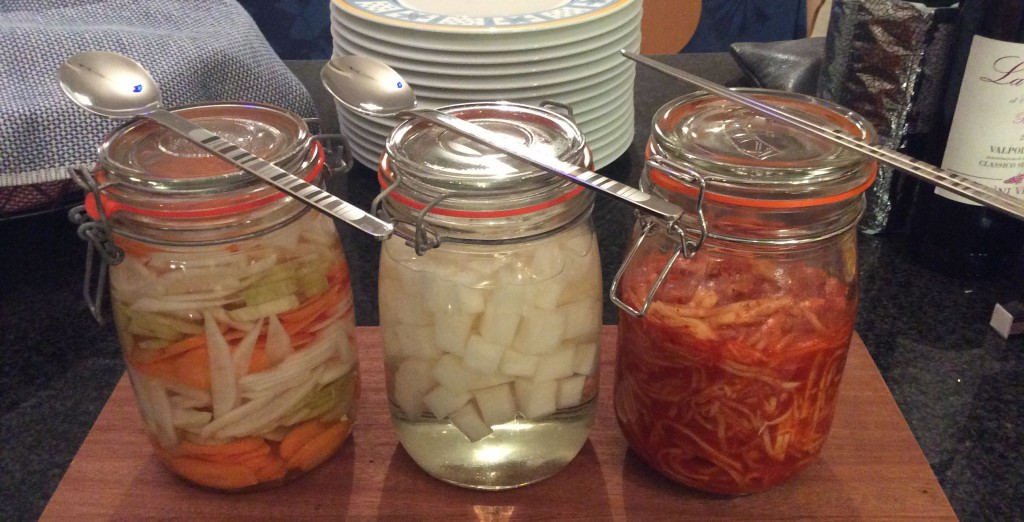 For some side dishes, we are making Radish Pickle and Green Chilli and Fennel Slaw. The reason is that things are so much easier the second time round.
To introduce some slight changes I have used chopped fresh green chillis and added light (low-fat) mayonnaise to the slaw.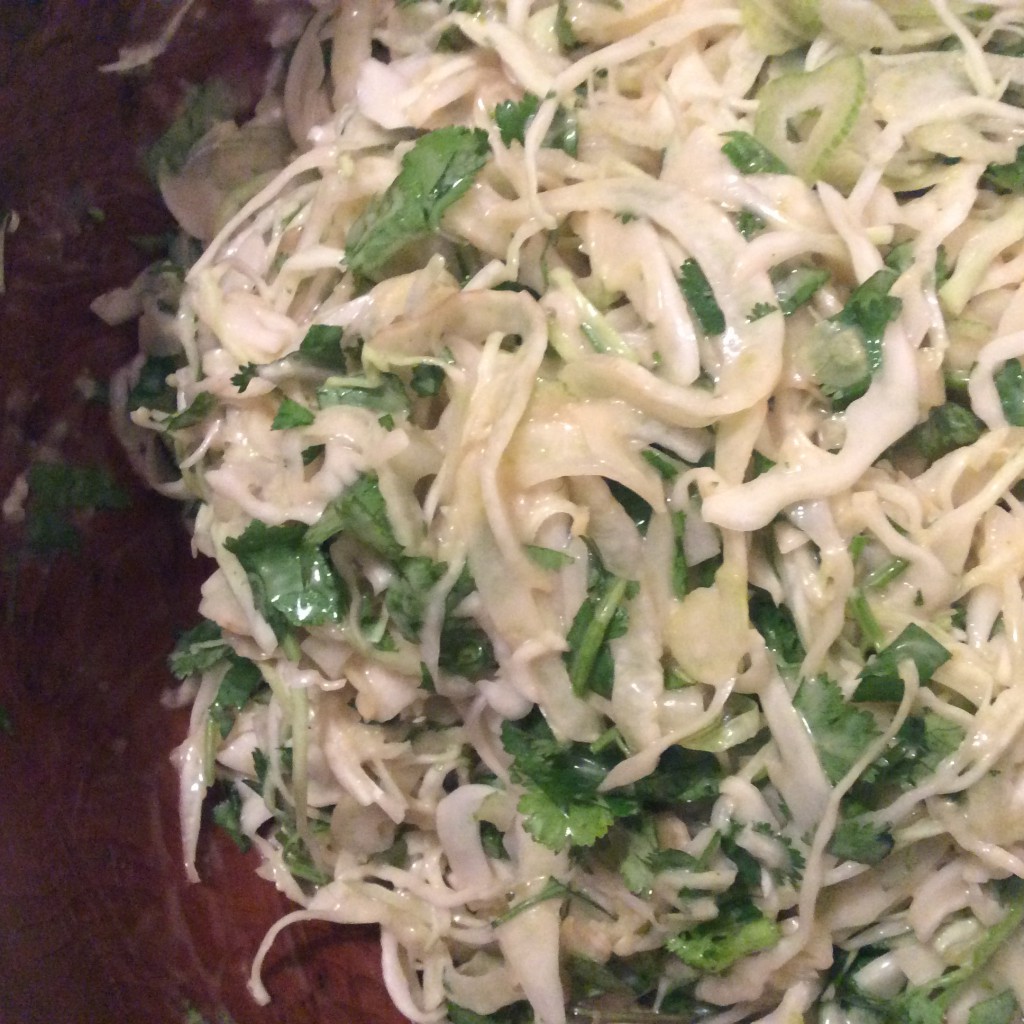 We served the pulled ahoulder of lamb with Cream Buns from Gails. Most of our guests were contented except for the slight unhappiness with Wales beating England in this round of the Rugby World Cup.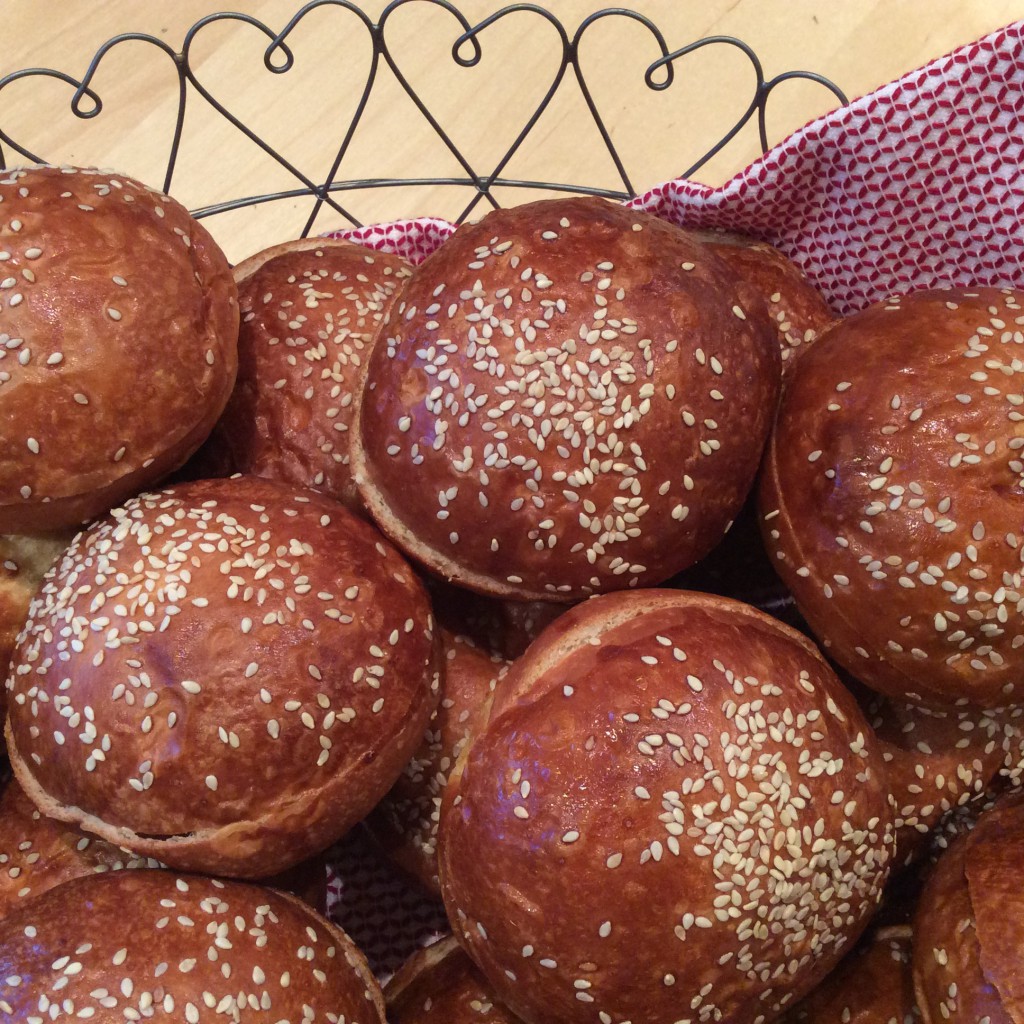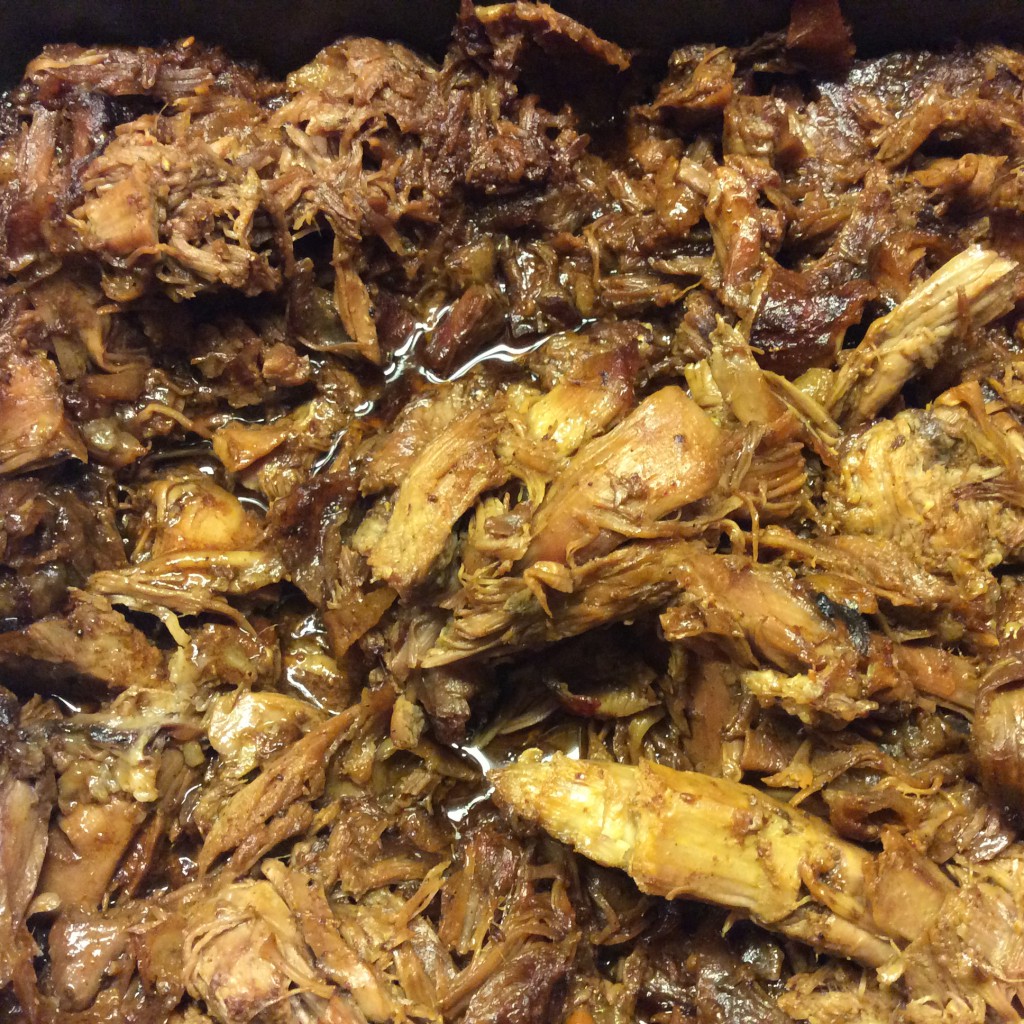 Here is the overall verdict between slow -cooked lamb vs slow-cooked pork. For both recipes I used the same base (spice rub, sauce, accompaniments, buns). The pork took three times as long as the lamb to cook. The cost of the meat, from the Ginger Pig, was roughly the same. At both dinners our guests thought it was so much fun having a de-constructed dinner, so to speak, as everyone made up their own meat rolls.
What added a lot of 'wow' factor to the dinner were the pickles, the triple-cooked chips and the sweetcorn.
In the end it boils down to this: some of our guests, for religious reasons, cannot eat pork so lamb is a perfect alternative. For the rest, pulled pork has the biggest advantage of all, which is pork crackling. Whichever meat you choose, based on our experience, you will surely have a great time with your guests. We are now thinking this might make a really good Thanksgiving/ Christmas/ New Year dinner instead of turkey.