Today we make the mother sauce for the pulled pork.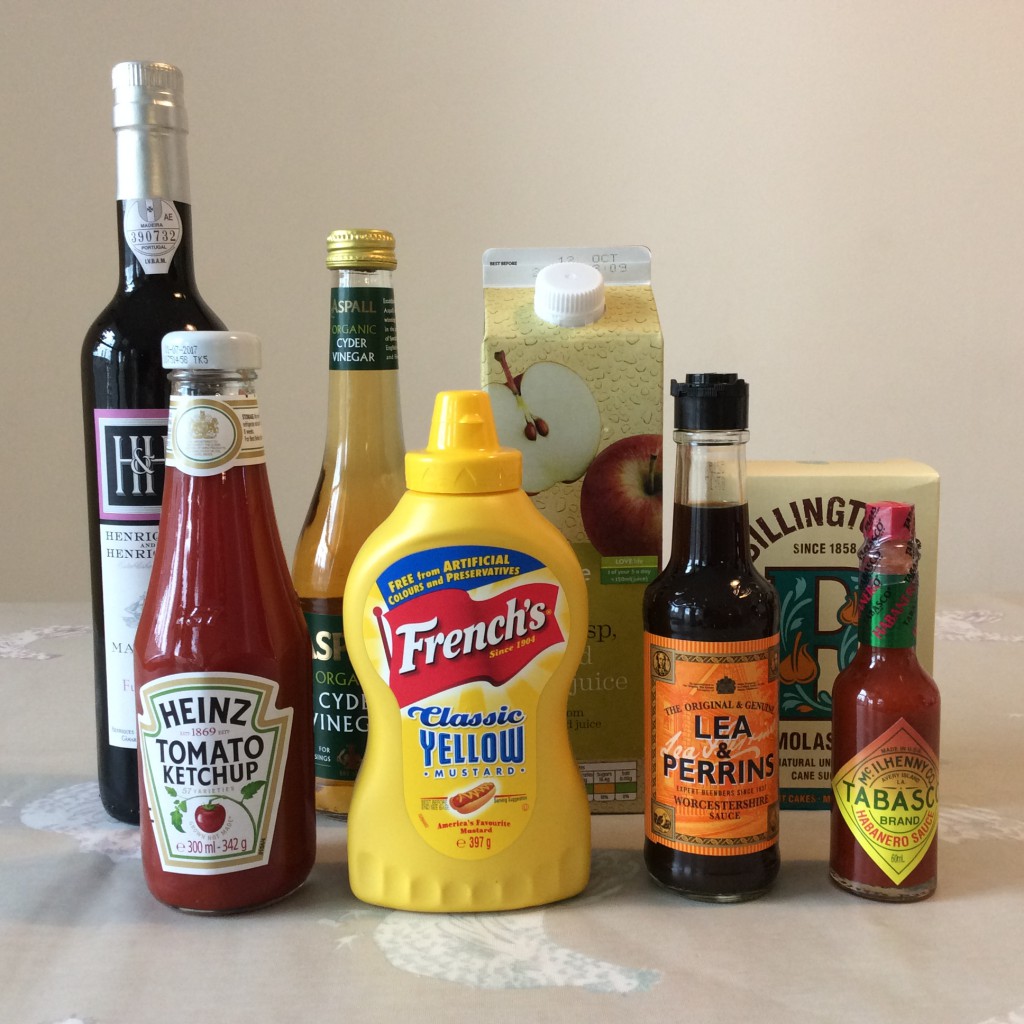 This involves an arsenal of ingredients.
The line up is impressive: never mind mother, I felt like Old Mother Hubbard when I went to look.
It's not that the cupboard was bare, it's just that I did not have most of the bottled ingredients required. Fortunately my local Waitrose stocked these items. An exception was the blackstrap molasses so I used molasses sugar instead.
The sauce will be used to flavour and moisten the meat after it has been cooked and pulled apart.
Pitt Cue's recipe calls for pork and beef stock, but I made a chicken stock: roast some chicken carcasses and then simmer this for a few hours with one onion, two stalks of celery, two bay leaves and a few black peppercorns. Reduced this to two litres, sieve through a muslin cloth to get rid of the dregs, and then proceed to follow the recipe.
The original recipe with helpful background notes is here. Instructions adapted for a domestic kitchen are as follows. You won't have the pork dripping until Part 4, when the pork has been cooked, so chill the sauce until required and add the dripping at that point.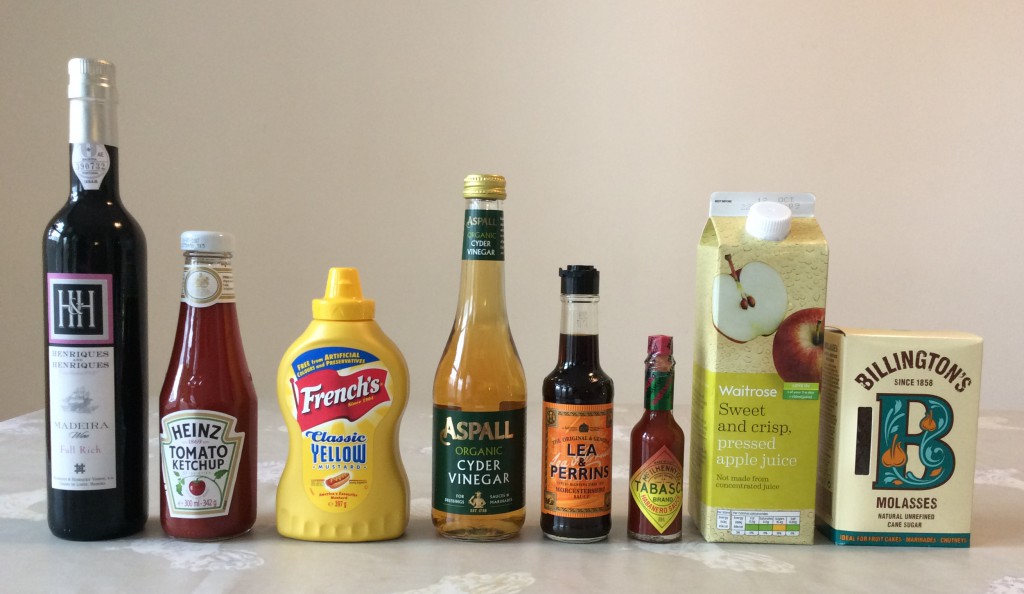 For the Mother Sauce:
2 litres chicken stock
5 shallots, finely diced
50 g butter
200 ml sweet Madeira
200 ml tomato ketchup
60 ml French's mustard
25 ml cider vinegar
40 ml Worcestershire sauce
1 teaspoon Tabasco
100 ml cloudy apple juice
50 ml blackstrap molasses (I used 50 g molasses sugar)
100 g pork dripping (meat jelly from the smoking)
How to Make:
Heat the chicken stock and simmer, skimming the surface continuously, until the liquid has reduced by two-thirds (ie from 2 litres to 670 ml).
In another pan, sweat the shallots in the butter until soft.
Add the Madeira, bring to a simmer and reduce the liquid by half (ie from 200 ml to 100 ml) .
Sieve the Madeira mixture and add to the reduced stock. Simmer to reduce the liquid by a further quarter (ie from 770 ml to 580 ml), skimming continuously.
Mix together the remaining ingredients, except the pork dripping, and add to the pan.
(If you are making this sauce ahead of time, cool the sauce and then store in the fridge until required).
Finally, whisk in the pork dripping until combined. Pass the mixture through a fine sieve before using.
This makes around 1 litre of sauce and you won't need all of it, so freeze some for the next pulled pork party.