I was slightly distracted on the way to the butcher this afternoon.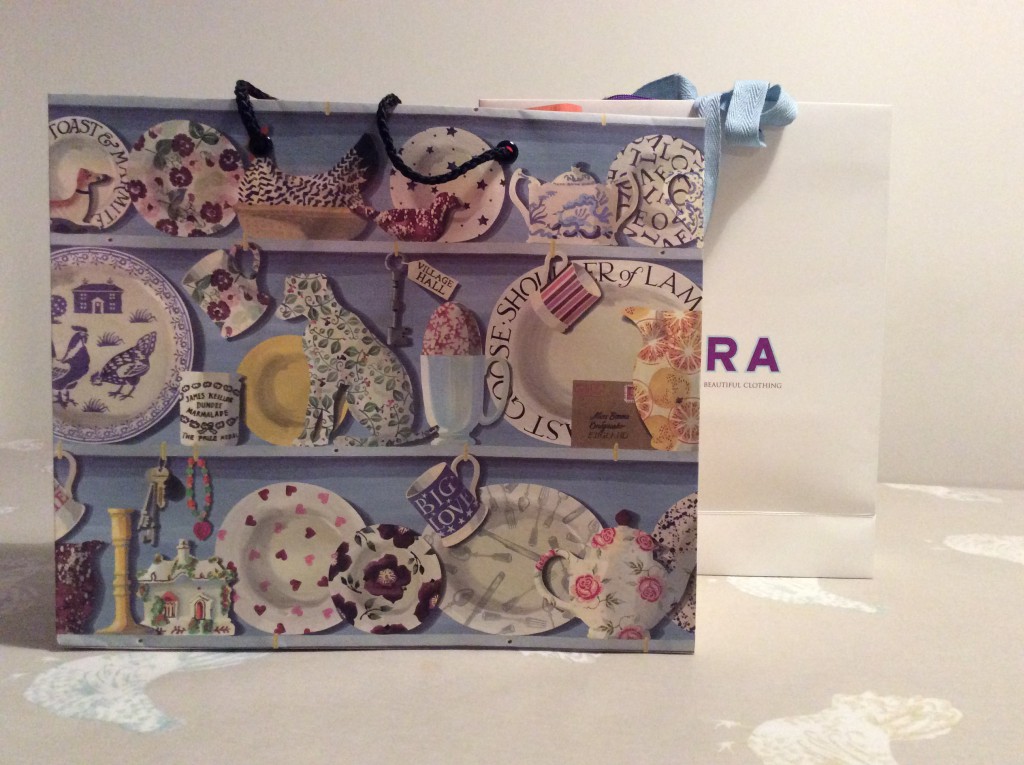 Marylebone High Street is simply one of the nicest shopping areas in London.
Back home, there are many things to take care of, so I am glad the pork just needs to be left alone in the oven overnight.
Pitt Cue's detailed recipe for pulled pork with helpful background notes is here. When I spoke to the butcher at the Ginger Pig about this dinner, he said I should leave the pork in the oven for 24 hours at 100°C (Pitt Cue counsels 14-16 hours at 105°C).
It has been such a disruptive day, for various reasons, that by early evening I was quite tetchy. So after rubbing the pork with the smoky and spicy mix I decided to put the baby to bed, in a manner of speaking.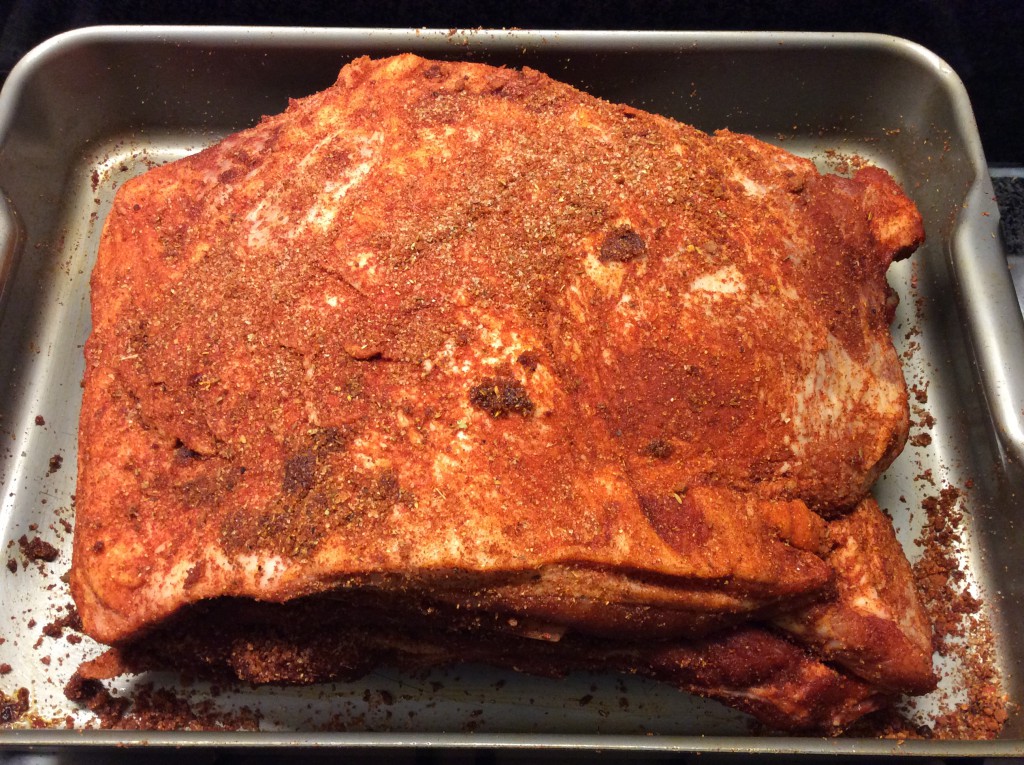 The shoulder of pork went into the oven at 8.45pm and I am going to leave it there for 18 hours at 100°C. We now have 13 people for dinner so a larger piece of pork was needed, at 6 kg in weight.
I will have a first prod at it tomorrow (the day of our communal dinner) around 12.45pm. I am pretty sure I could leave it in the oven until late afternoon if necessary. There are salads to be made as well as the table to prepare.
Besides making an orange and lemon cake for dessert (recipe in a later post) I tried to make some pork scratchings. The recipe is adapted from Heston Blumenthal's book for the home cook*.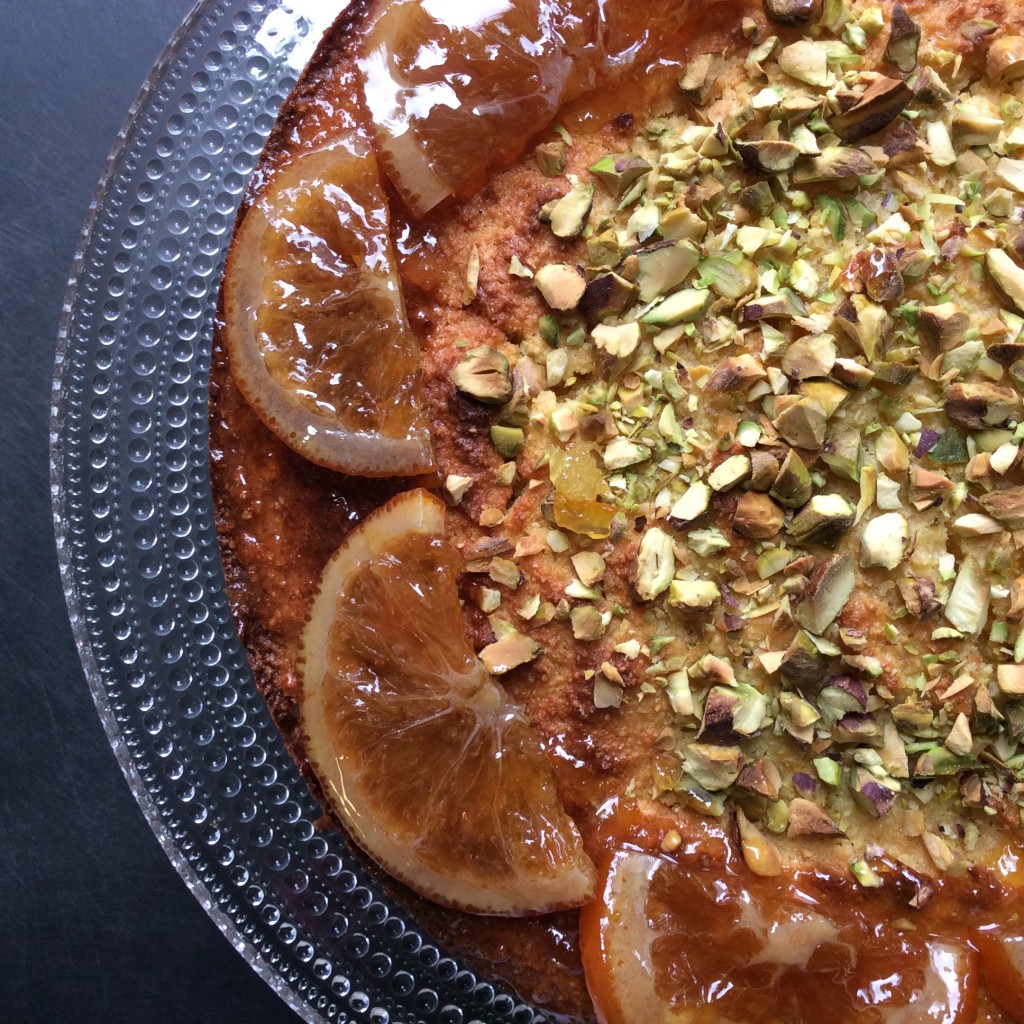 Pork Scratchings:
Remove the skin from the pork shoulder and cut off as much fat as you can from its underside.
Using a pair of kitchen scissors, cut the skin into strips. Sprinkle salt over them.
Place these on a wire rack over a baking tray and place in the oven at 70°C for five hours. That's Mr Blumenthal's advice, anyway. As I mentioned earlier, it has been a disruptive day and so I left the skin in the oven for only three hours.
Turn up the temperature of the oven to 240°C, pour some hot water into the baking tray (steam helps the skin crisp up) and bake for 20 minutes.
Cool the pork scratchings: these are going to be served with the pork tomorrow night.
These turned out ok, not as salty and fatty as the previous recipe I used and I almost felt virtuous eating them. I may have missed the point but I hope my guests prefer this lower-fat and low-salt version.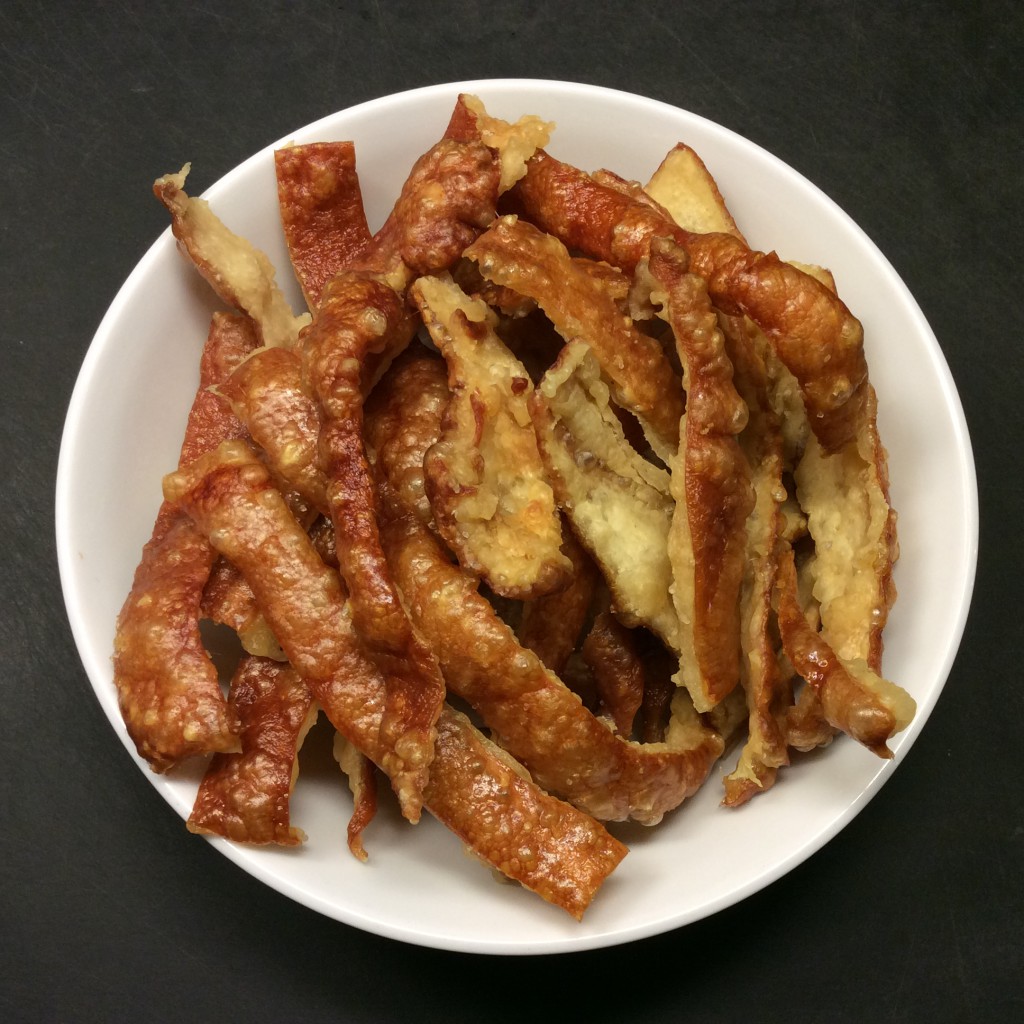 It's been a long day for both Mr Gochugaru and I, so it is time for some tea. These mugs, which I bought today, are from Emma Bridgewater and are sold in aid of East Anglia's Children's Hospices.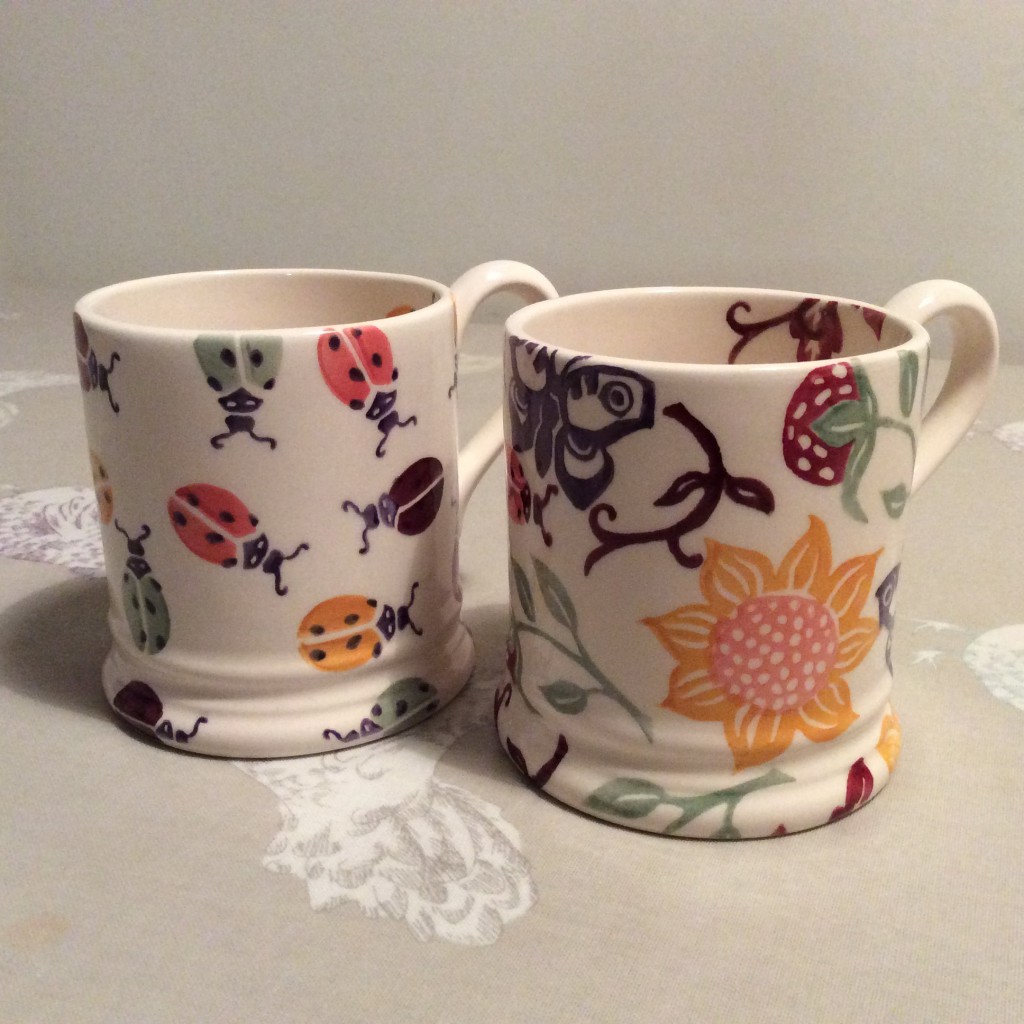 *Heston Blumenthal at Home by Heston Blumenthal, ISBN 978-1408804407