Diary: Sunday 02 August
There are 44 metro stations on Seoul's Subway Line 3 from Daehwa to Ogeum, and Anguk is the nearest stop to us.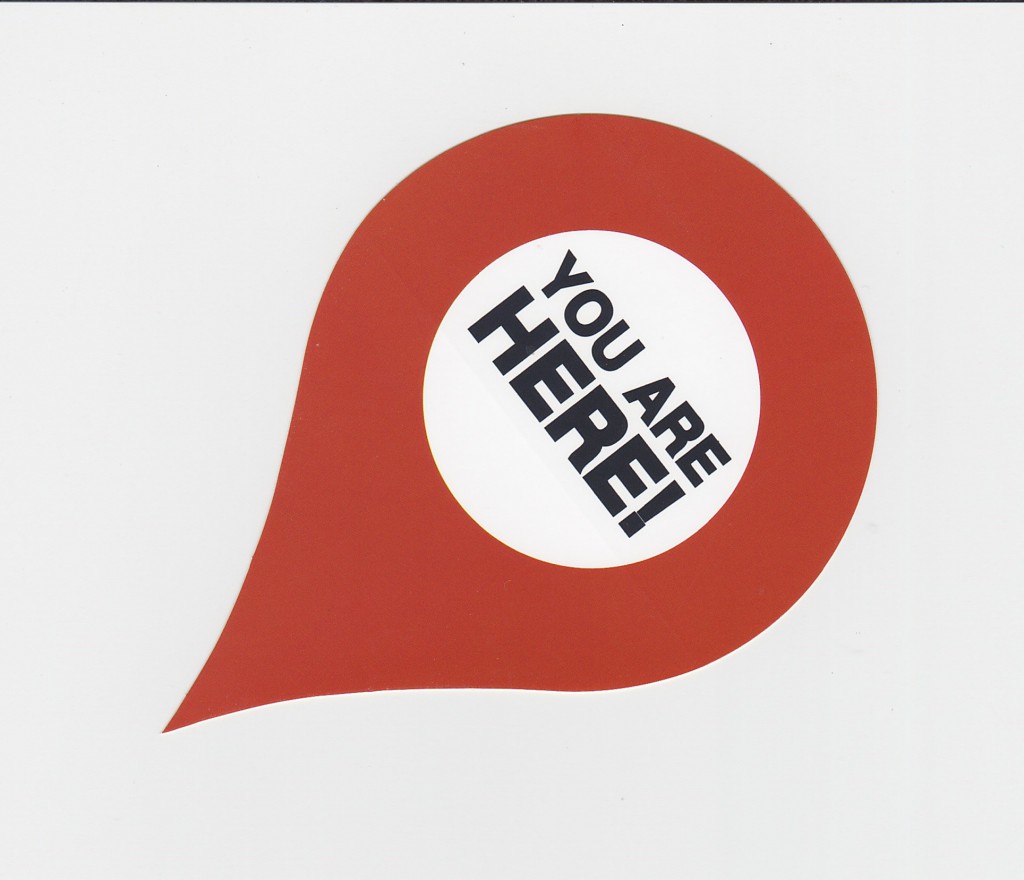 Keeping this metro station in the centre, here is an introduction to the surrounding area.
There are so many things to see and do in this one small part of Seoul. How much time do I need to spend in this city in order to really know it well?  In nearly 30 years of living in London, there are some areas I have yet to discover.
But we have to start somewhere, and we start with my two favourite royal palaces, Gyeongbokgung and Changdeokgung. For visiting purposes, Changdeokgung is closed on a Monday and Gyeongbokgung on a Tuesday. I would definitely join in a free English-language tour as the explanations are very thorough. If you like Korean historical dramas, you will recognise Gyeongbokgung as the setting of many Joseon Dynasty stories.
Gyeongbokgung by day and night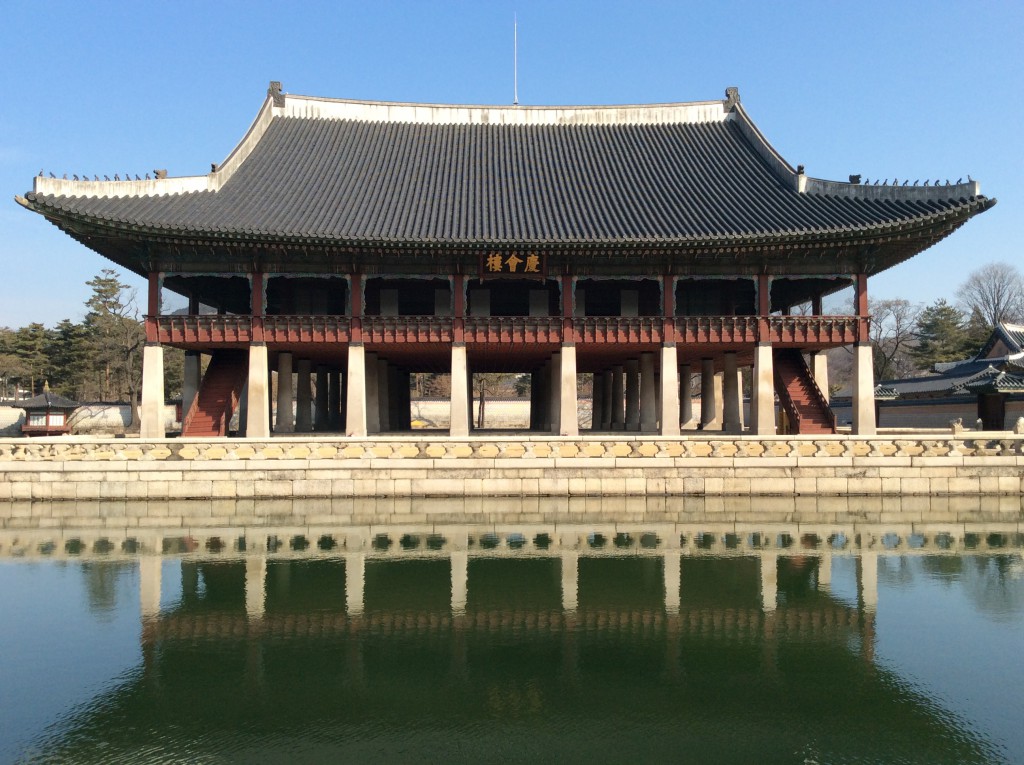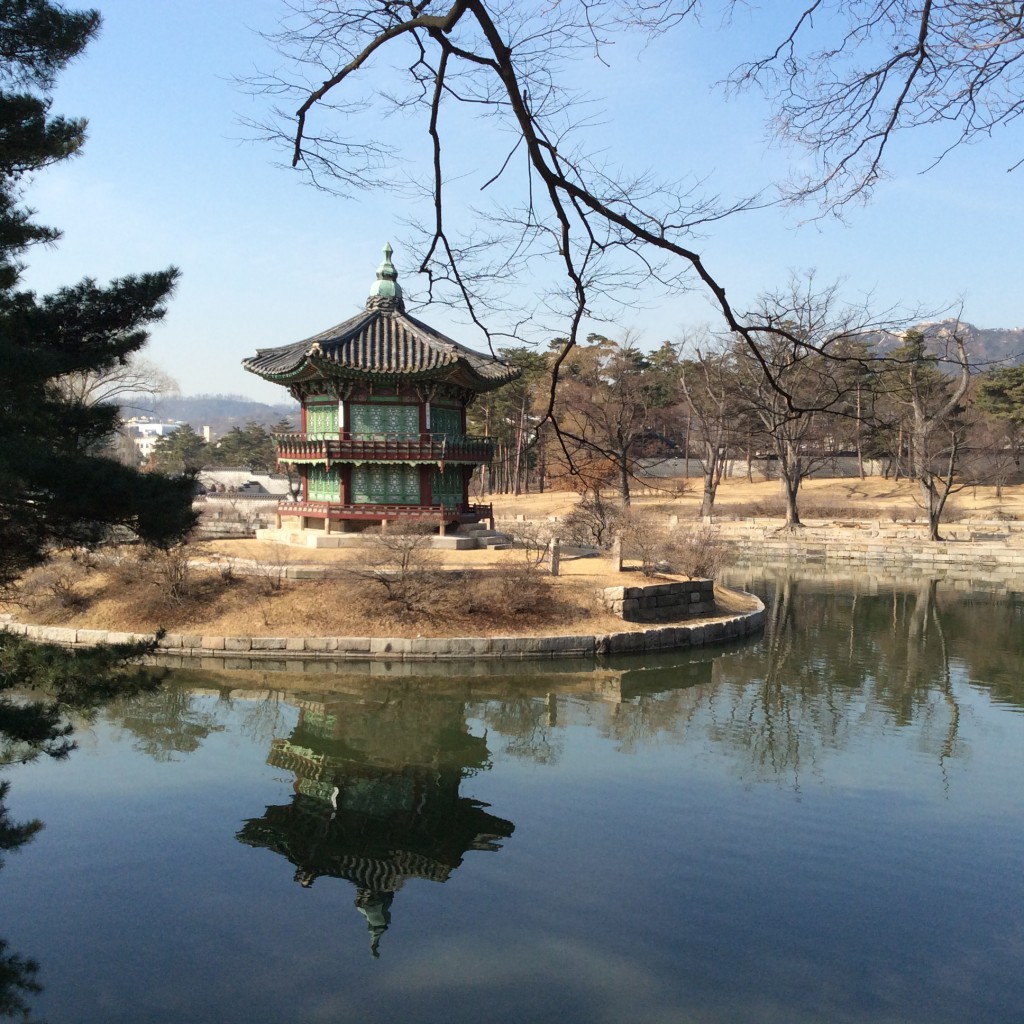 Approaching one of the halls at Changdeokgung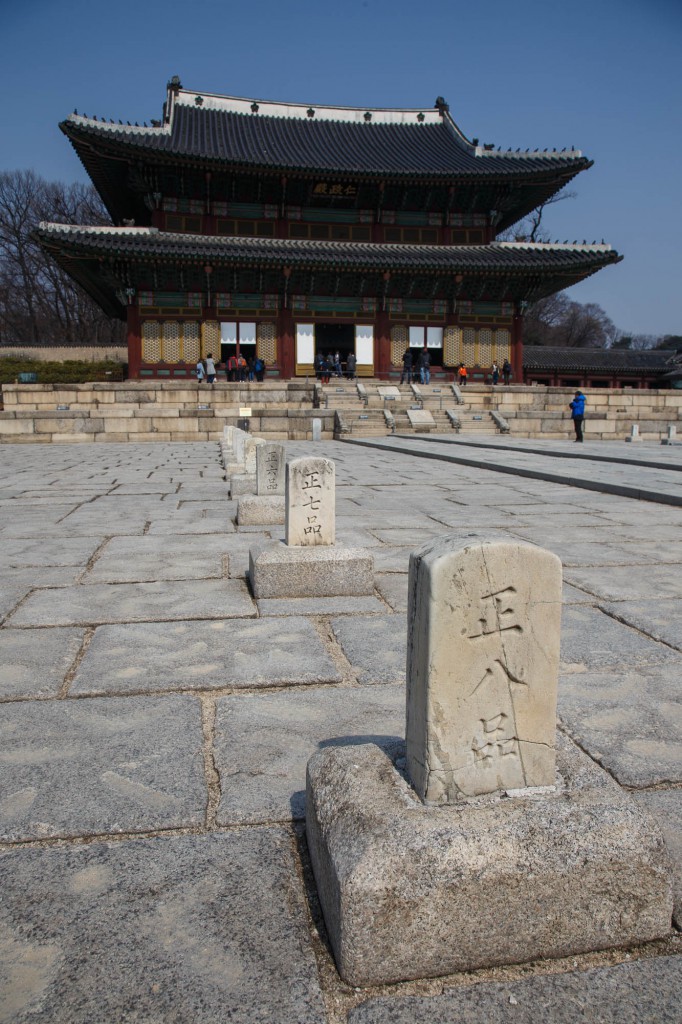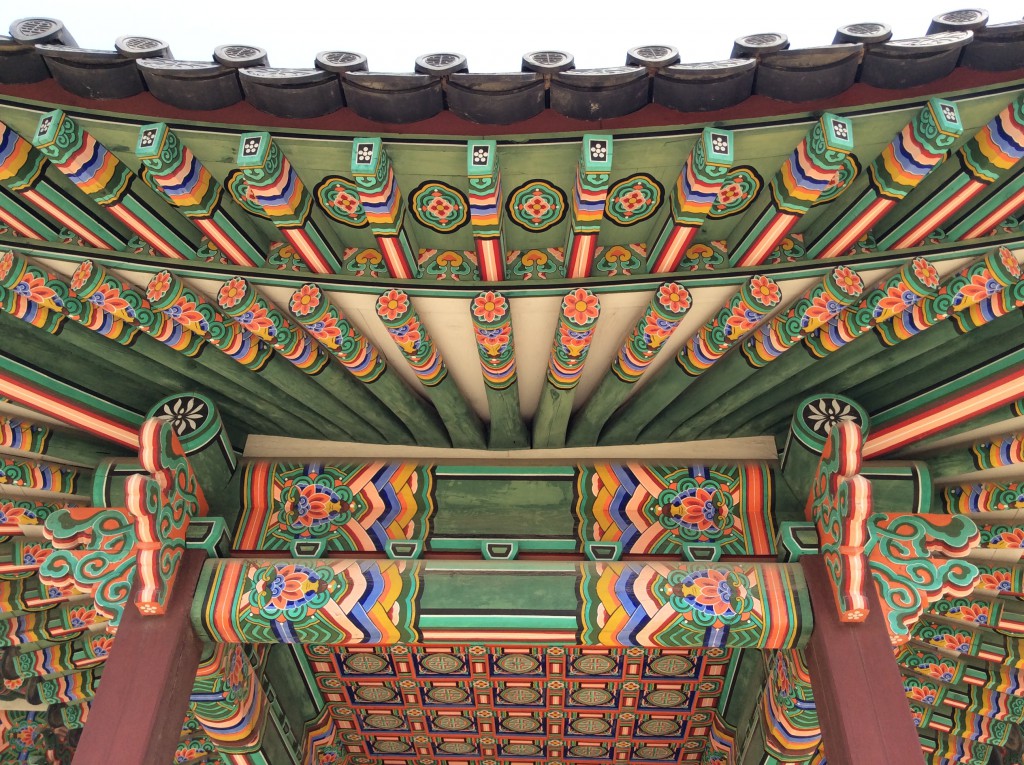 Behind Changdeokgung is the Secret Garden (Huwon). There is a tour of the garden but as it takes 90 minutes to cover, it is not advisable to do this straight after the main palace tour. One idea is to start with the garden tour at 11:30 and then have a short lunch break, returning at 14:30 for the main palace tour. Otherwise start with a palace tour at 10:30, head south to Insa-dong for lunch and window shopping, then return at 15:30 for the garden tour.
Pavilion in the Secret Garden of Changdeokgung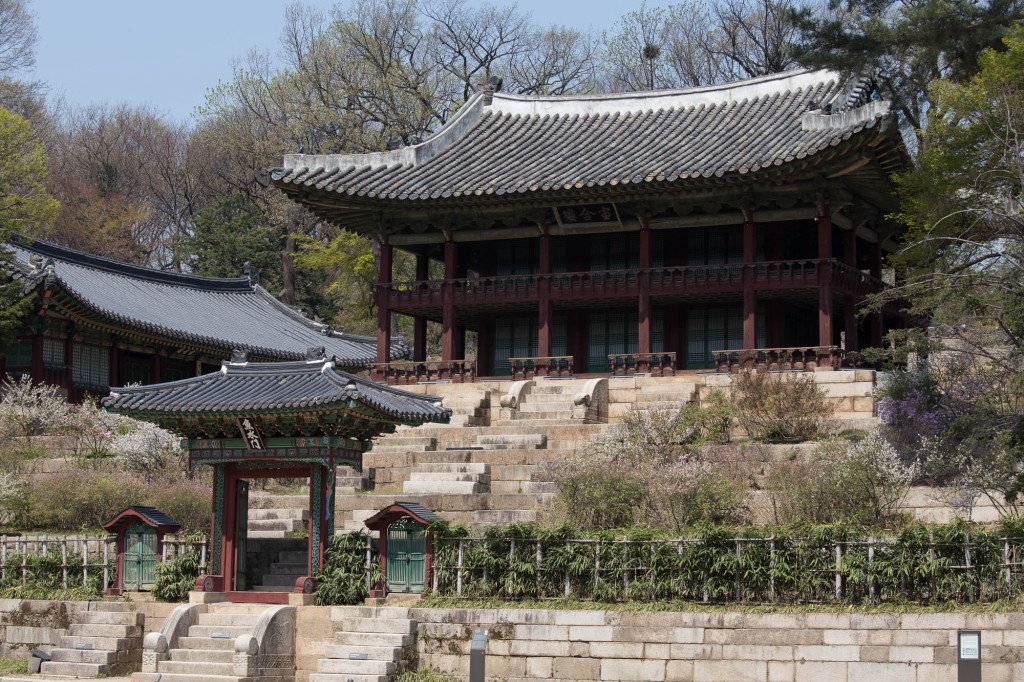 The area in between the two palaces is crammed full of shops, galleries, cafés and restaurants. Bukchon Hanok Village and Samcheong-dong merit half a day of exploration each. However, as things really only start happening here around 11:00 (shops open until 21:00 or even 22:00), head to Seoul Selection Bookshop or one of the art galleries first. The National Museum of Modern and Contemporary Art, Seoul (MMCA Seoul) is a great place to pick up unique items designed and made in Korea (for those of us who have Made in China fatigue), and also beautiful hand-crafted pottery.
Bukchon Hanok Village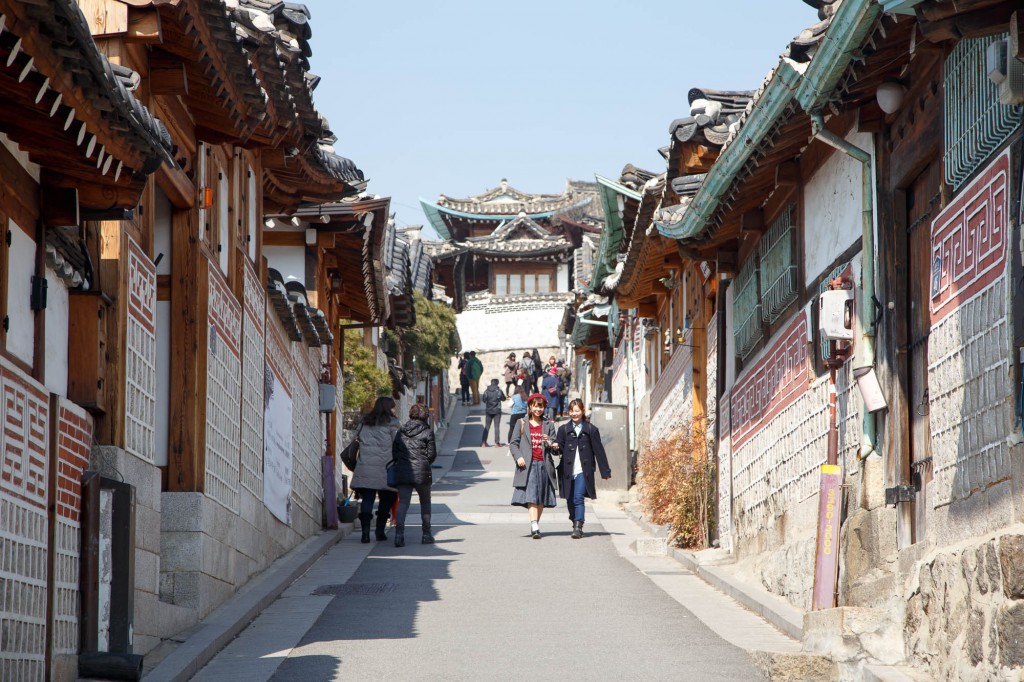 National Museum of Modern and Contemporary Art, Seoul (Summer 2015)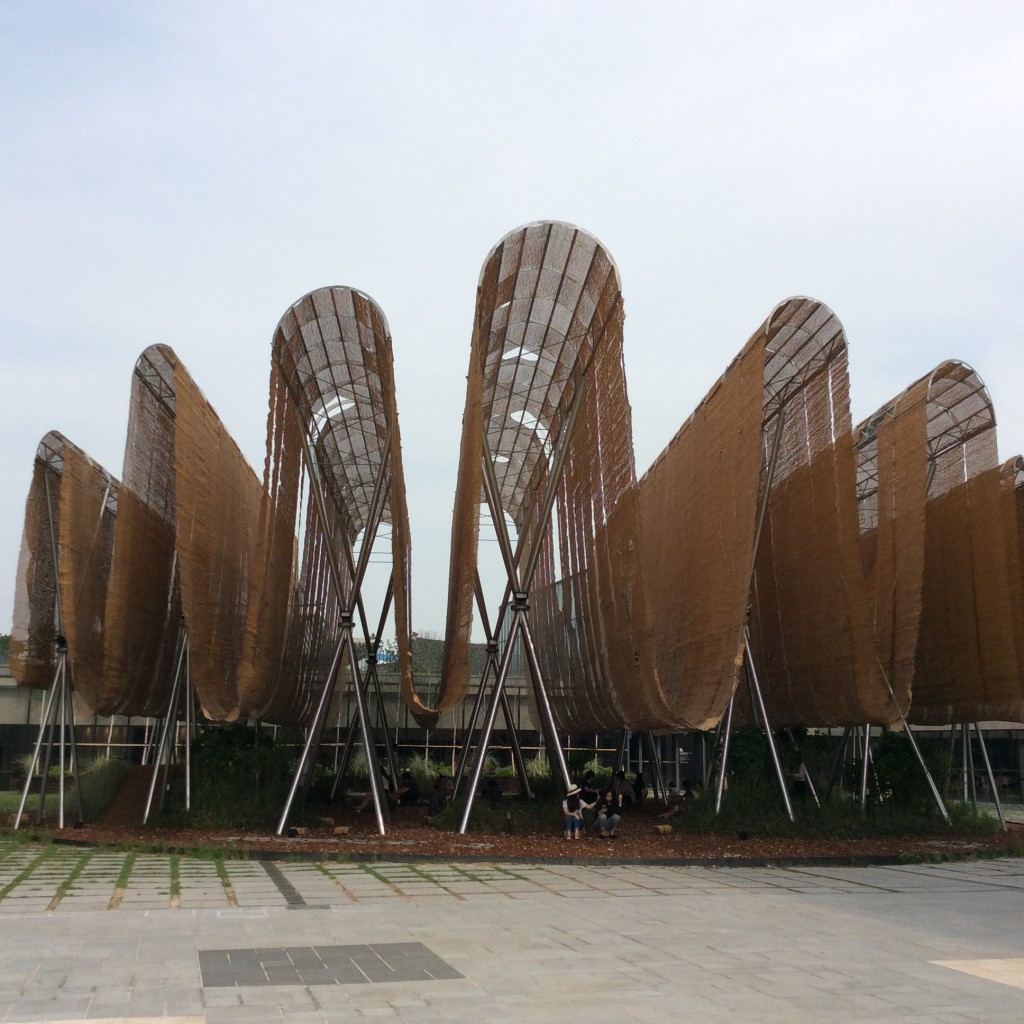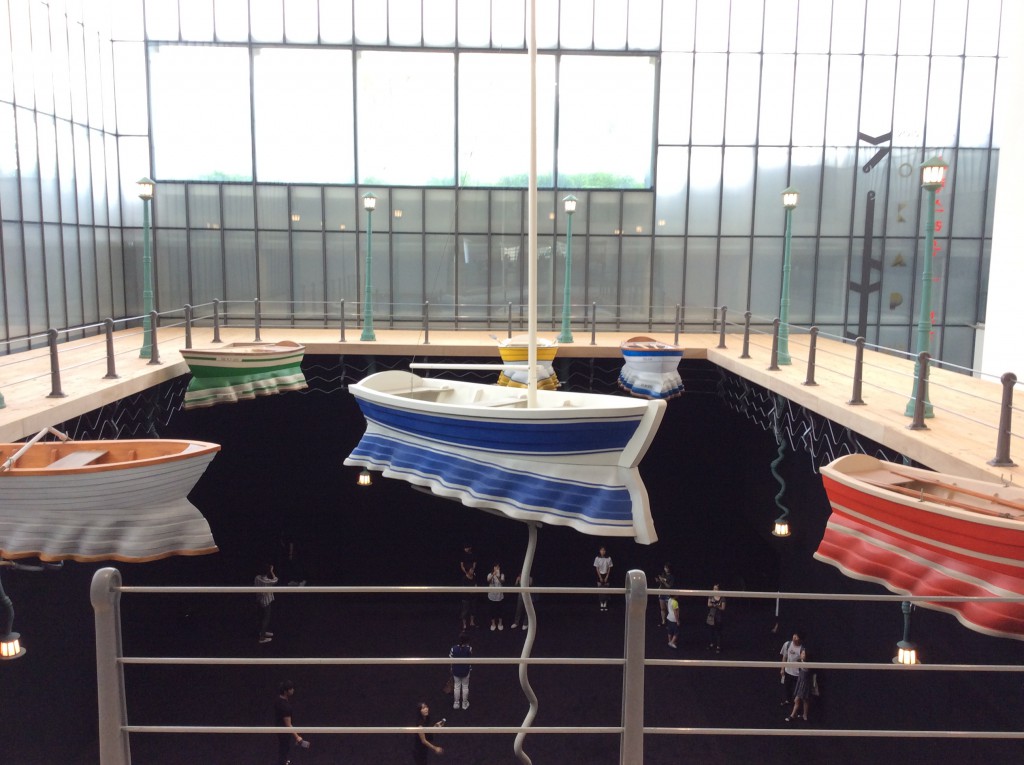 For the bargain concious, make a visit to a small branch of Daiso, located inside Anguk station itself. This is simply the best place to pick up an assortment of handy household items like this squirrel rice paddle, heart-shaped paper doilies, miniature forks for serving fruits, stock bags and paper napkins. In short, all the kind of things that no one else in my family  would think of buying but nevertheless makes everyone happy when they use it.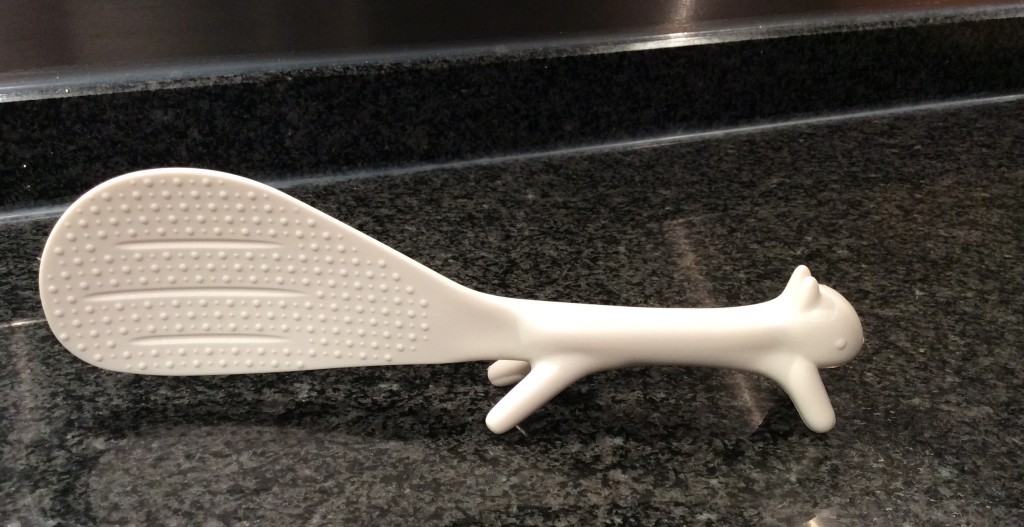 If you want to venture a bit further, using Anguk as the starting point, it is easy to head to the hills or to Beverly Hills (aka Gangnam).
For N Seoul Tower, take the metro from Anguk to Chungmuro station and leave by Exit 2. Look for the bus stop and take Shuttle Bus 2 (08:00-24:00, every 5 minutes) or Shuttle Bus 5 (07:30-23:50, every 15 minutes) to N Seoul Tower. Scene of countless romantic encounters in Korean dramas, Namsan offers a great view of the city by day or by night. Couples leave 'love locks', though you might need to be aged 30 and under for this to be considered a cute thing to do.
Love locks at the peak of Namsan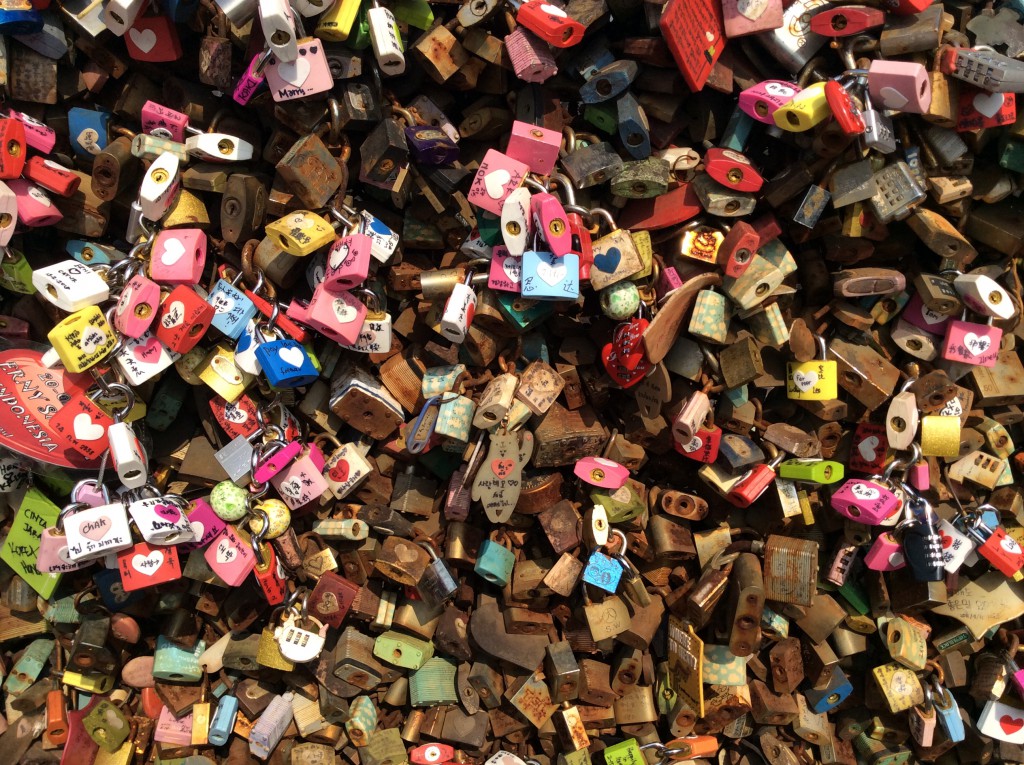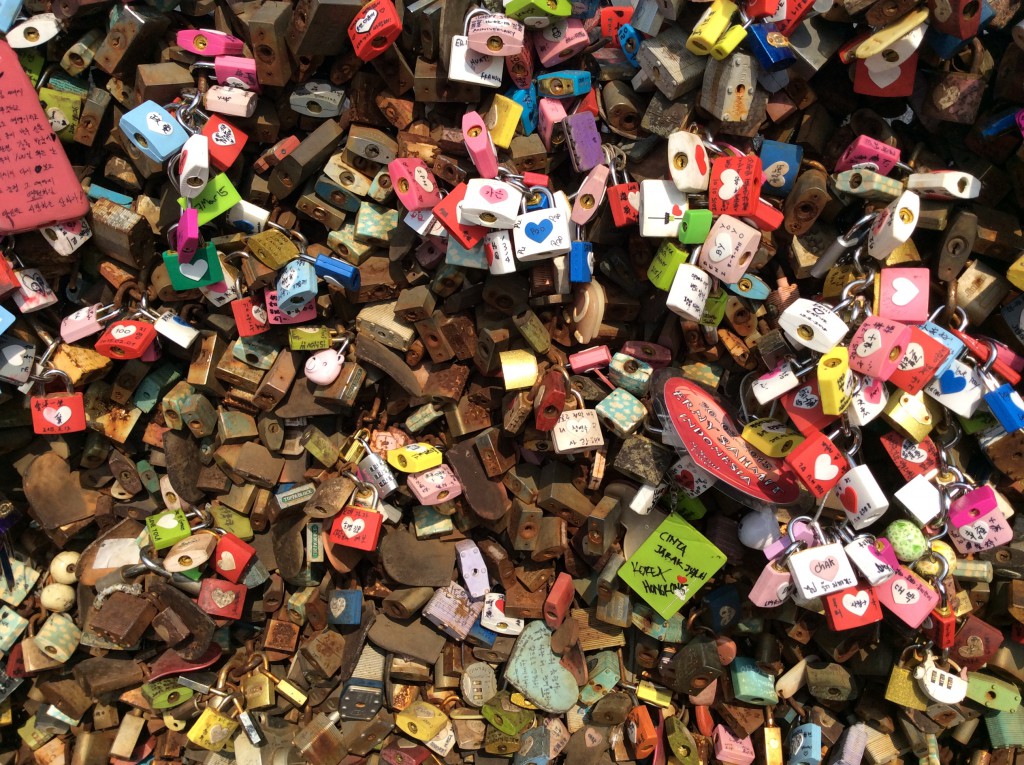 For an excursion across the river, to the area made internationally famous by Psy's 'Gangnam Style', take the metro from Anguk to Sinsa station and leave by Exit 8. Take the third turning on the left which leads to Garosu-gil, a pretty ginko tree-lined row of boutiques, cafes and artist studios. Garosu-gil is not 'Gangnam Central' by any means, but it does give you a flavour of the district.
If you like shopping under one roof, try Hyundai Department Store. Simply stop one station earlier at Apgujeong station. Exit 6 links directly with the store.
The key to enjoying all this is to take a leisurely walk with someone with whom you really have a lot to talk about. When your feet get tired, there are many cafés and restaurants where you can rest, and I will recommend a few in the next post.
Refreshing hot and cold drinks at O'Sulloc in Insa-dong