Diary: Monday 03 August
There are endless restaurants in Seoul to suit all budgets, and everything we have eaten so far has been fresh, seasonal and delicious.
It won't be long before the Michelin restaurant inspectors start sticking their noses into kimchee pots.
Whilst it is useful to have some guidance as to what is worth, and not worth, eating in any country, restaurant guides have sometimes spoilt it for the general public. I recently read an article in the New York Times about the impossibility of trying to secure a table at trendy restaurants in the city, and the lengths that some people would go to do this:
"Sometimes, people will order a bottle of Château Lafite ahead of time — you'll get the room then…If they're going to spend $10,000, we'll give them the room."
Over the years, we have had the privilege of sharing with our friends some amazing First Growth wines. We have kept some of the empty bottles and wondered what to do with them. One local gift shop had this to suggest: the winey lamp.
The whole point, in my opinion, of any sort of dining is to have those you love around the table. If getting a table is such hard work, and only because you want to be seen, then life has truly lost its meaning.
This is where dining out in Seoul is such a pleasure. You want to eat, and the restaurateur wants to serve you a meal. Most places have a no booking policy and so you turn up and wait your turn. Perfectly drinkable tap water is served without the waiter asking if you would like 'still or sparkling', and service charge is included in the price of the meal.
From sunrise to sunset, you will be able to find some place open to feed your stomach and your senses. Although I have not ventured out after midnight, I know there are eating places that open 24/7. If you starve in this city, it is entirely of your own making.
Here then are some of the restaurants I would recommend in Seoul (part 2 in the next post). These restaurants may or may not be the 'best' in any category for the simple reason that I really have not eaten my way round every bibimbap/ mandu/ samgyetang restaurant in the city. Thinking about this makes me go weak at the knees…maybe I should offer my services to the Michelin Guide Rouge publisher?
The restaurant business is highly competitive and locations change regularly. The following information is correct as of 01 August 2015.
비빔밥 – bibimbap – Korean mixed rice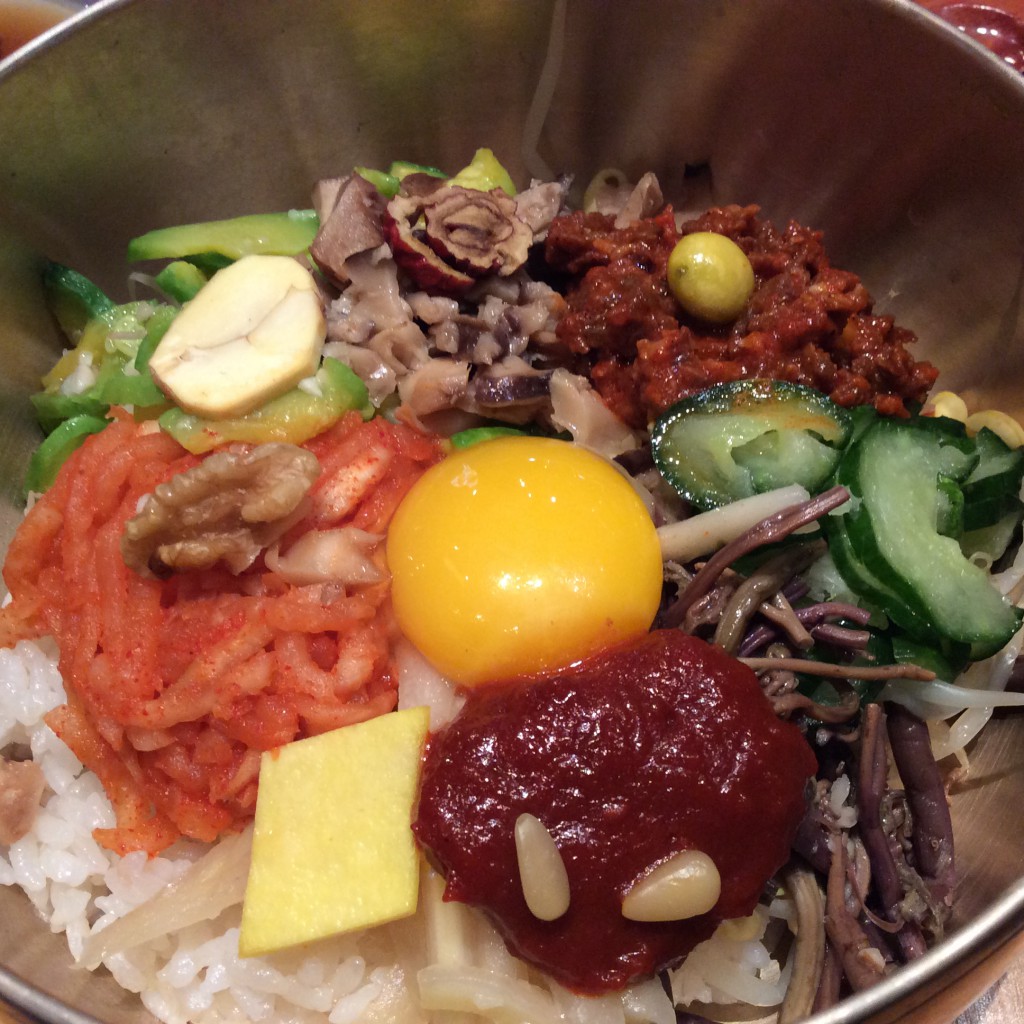 Bibimbap needs no introduction as it is almost certainly the one dish that anyone new to Korean cuisine starts with, on account of it simply being rice topped with vegetables and (sometimes) meat. Bibimbap from Jeonju is supposedly the most famous (they even have an annual Jeonju Bibimbap Festival) but if you are not able to travel to that region, then head to Go Gung. There are two branches in Seoul, in Insa-dong and Myeong-dong. Besides bibimbap, they also serve fried noodles and pancakes.
돌솥 비빔밥 – dolsot bibimbap – mixed rice in a stone pot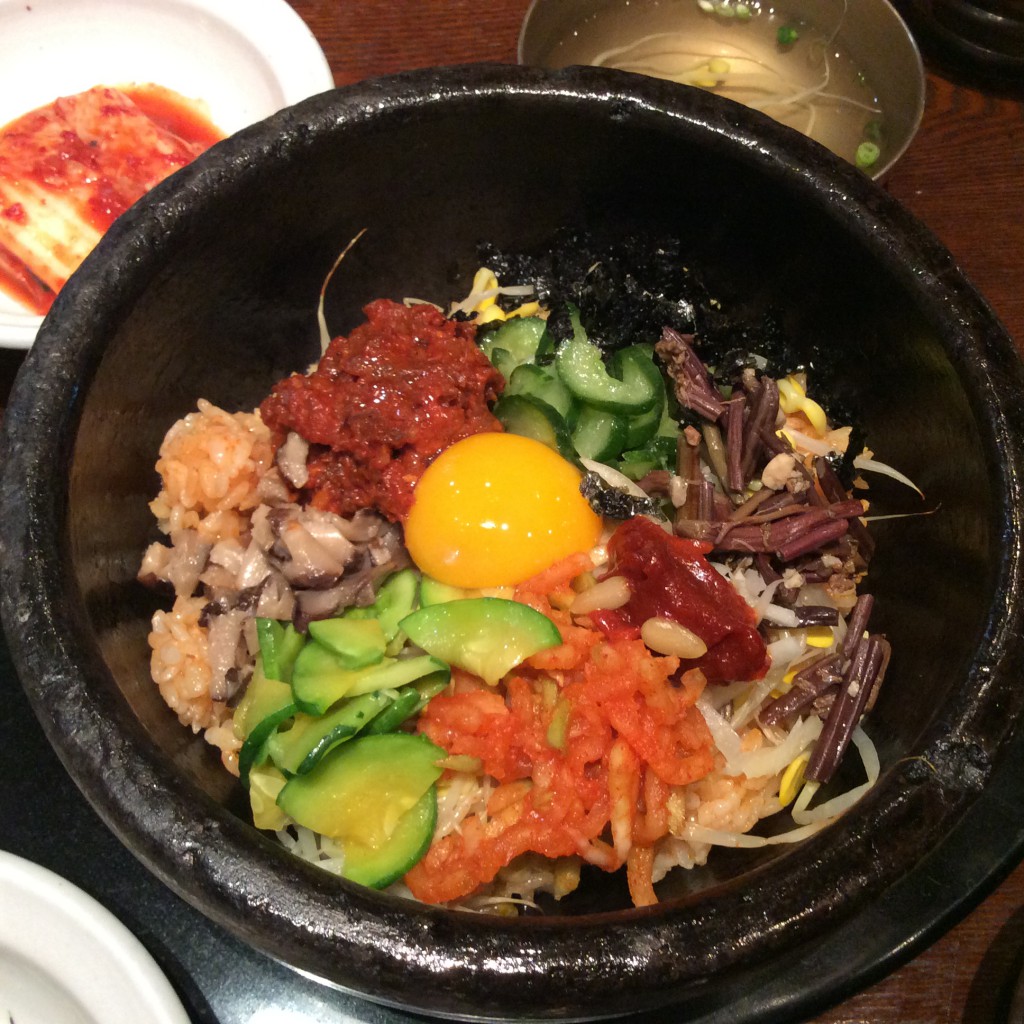 빈대떡/ 녹두전 – bindaetteok/ nokdujeon – mung bean pancake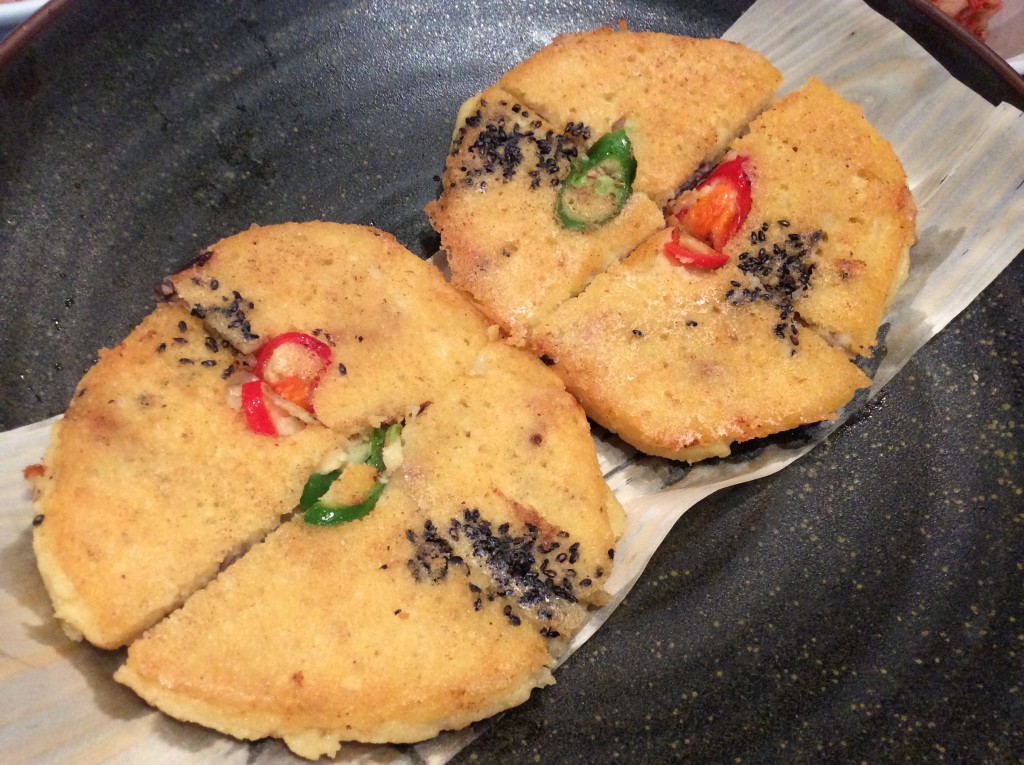 해물파전 – haemul pajeon – seafood pancake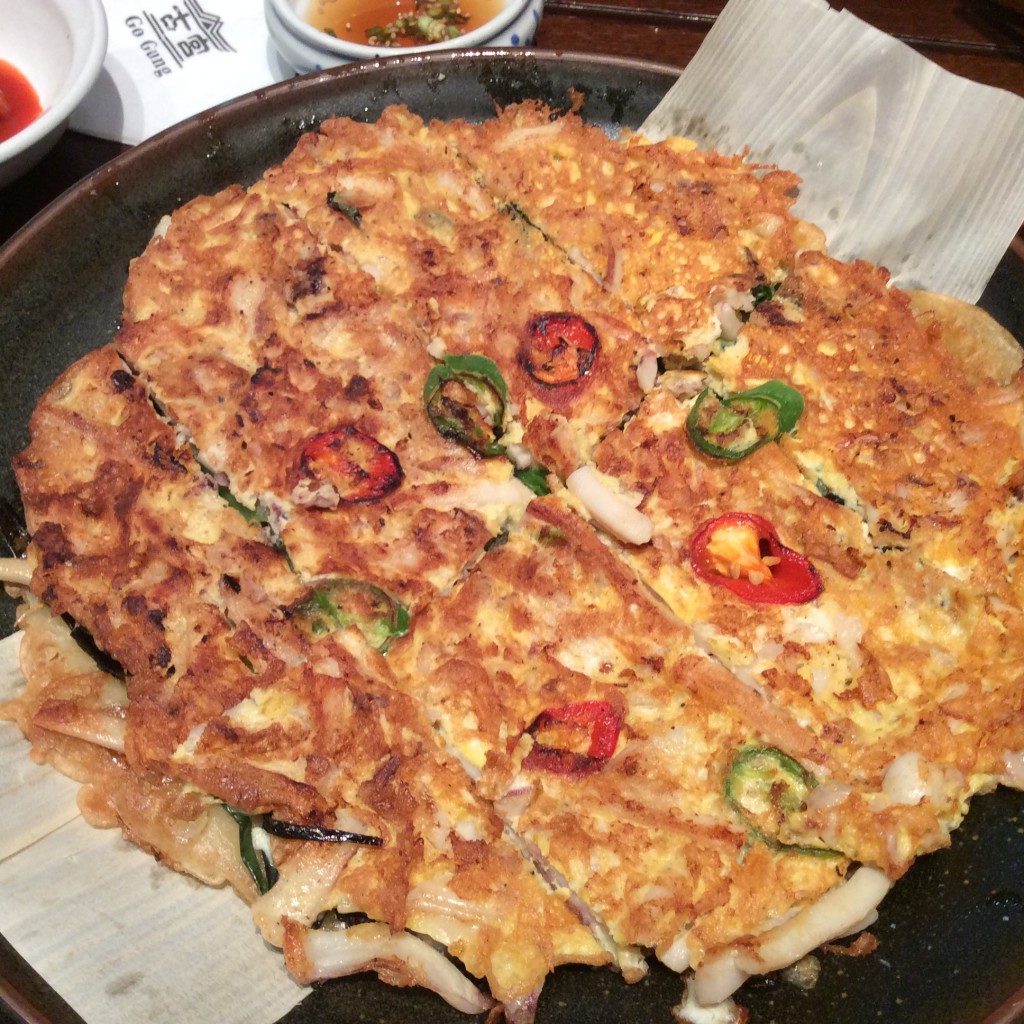 Mandu are dumplings and these are served as street snacks, in bowls of steaming hot broth or as part of a large hotpot (jeongol). The dumplings that intrigue me most are the giant ones which originate from North Korea.
Everyone has their favourite mandu street stall and our children adore the one located in Ssamziegil, off Insadong-gil. You will find it by the long queue that curves around the corner onto the main high street.
For a sit down bowl of mandu, I recommend the following: Gung (their website spells it Koong), Hwangsaengga Kalguksu and Sadong Myeonok.
 만두전골 – mandu jeongol  – dumpling hotpot (at Sadong Myeonok)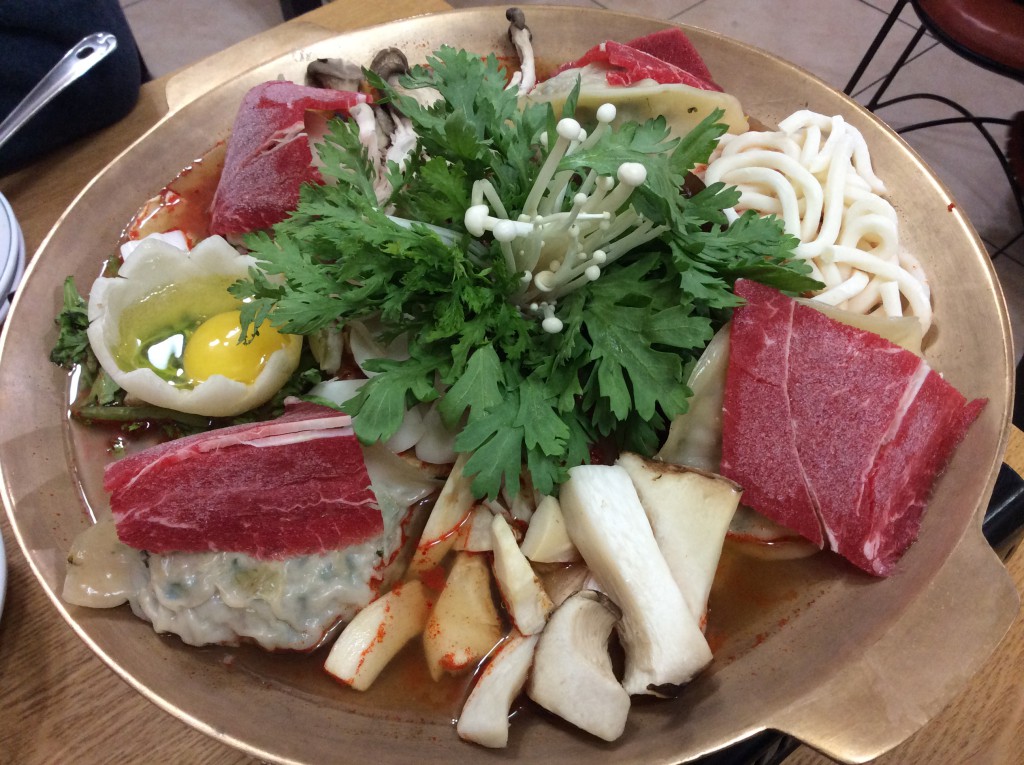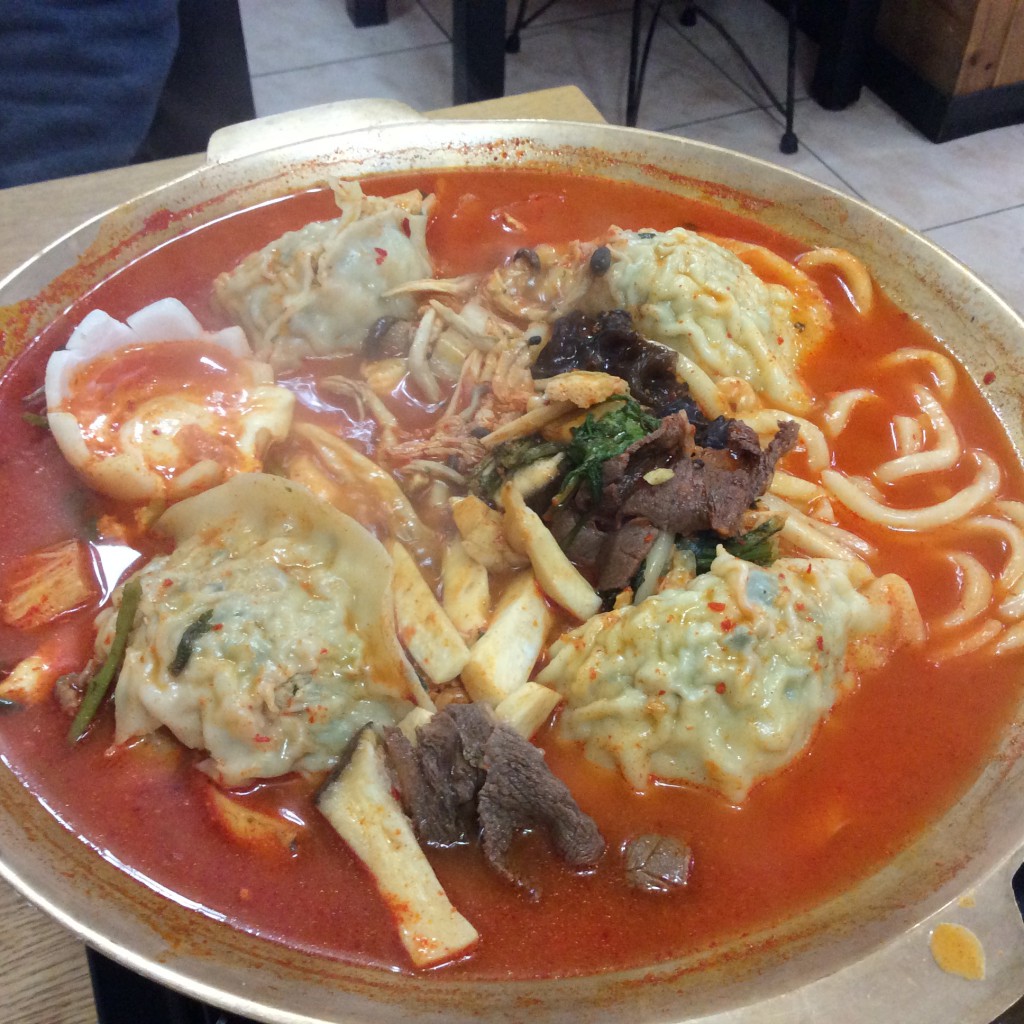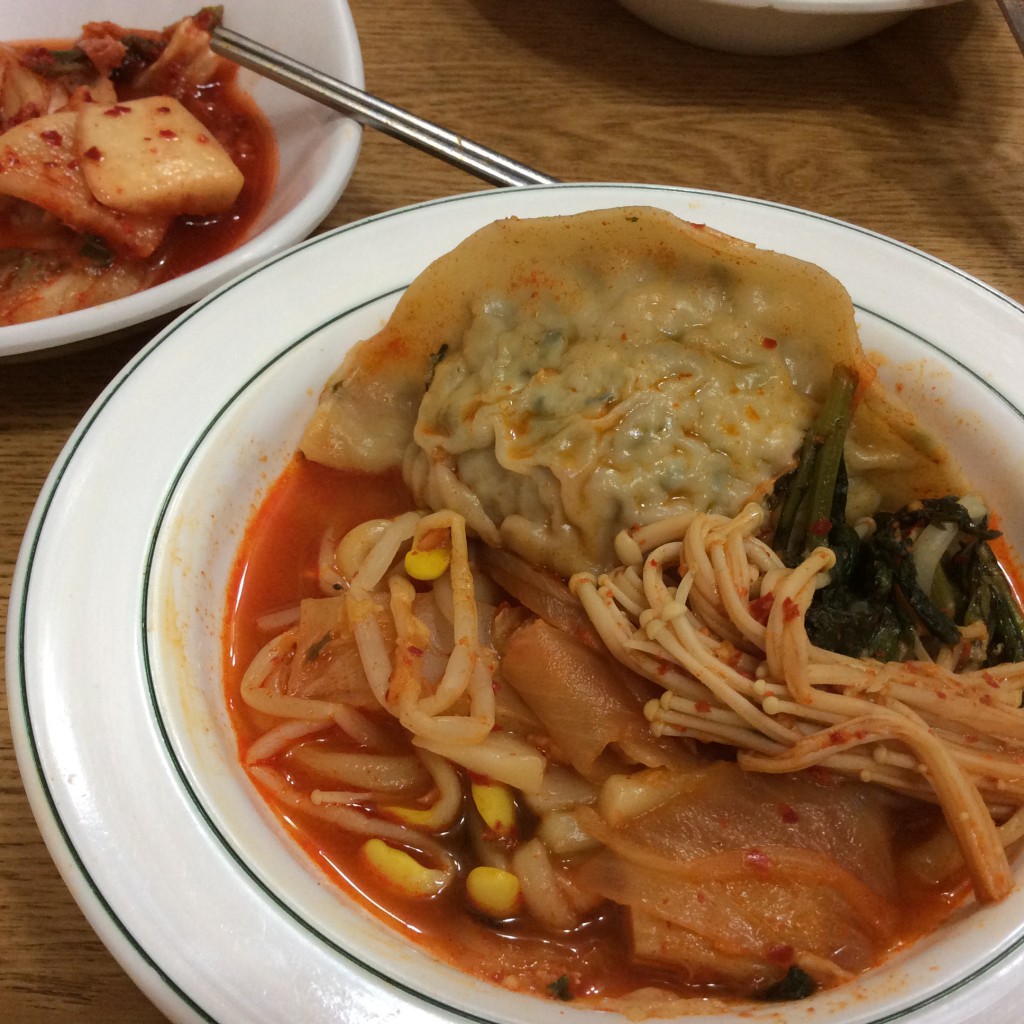 Koong's dumplings and short no-fuss menu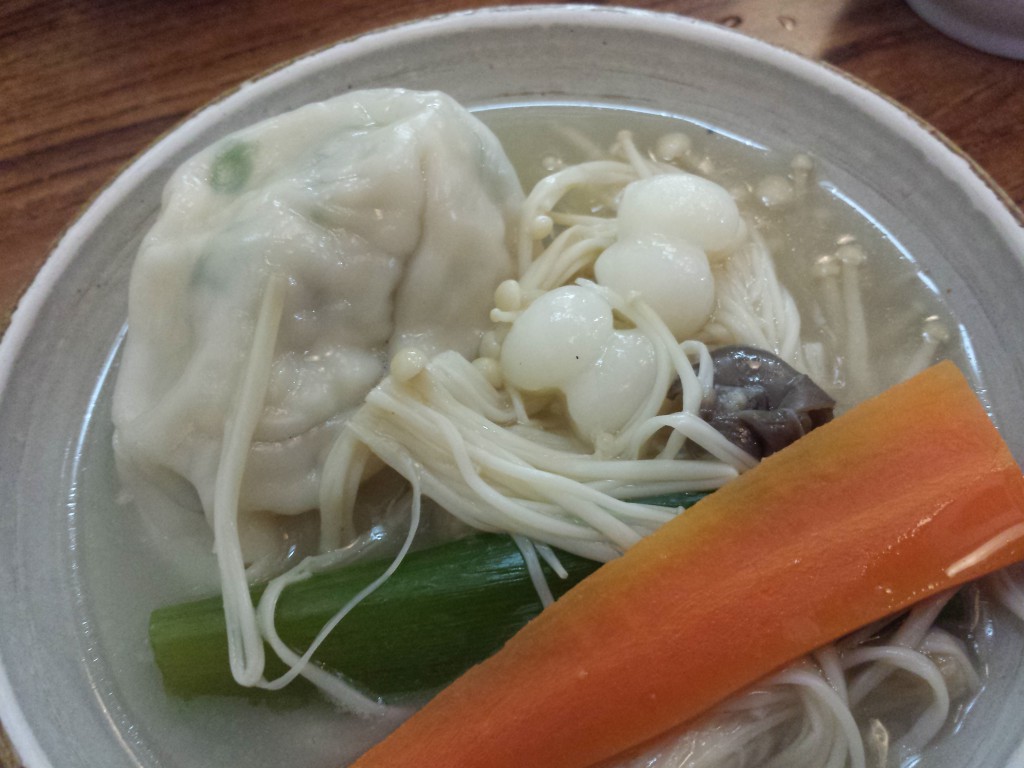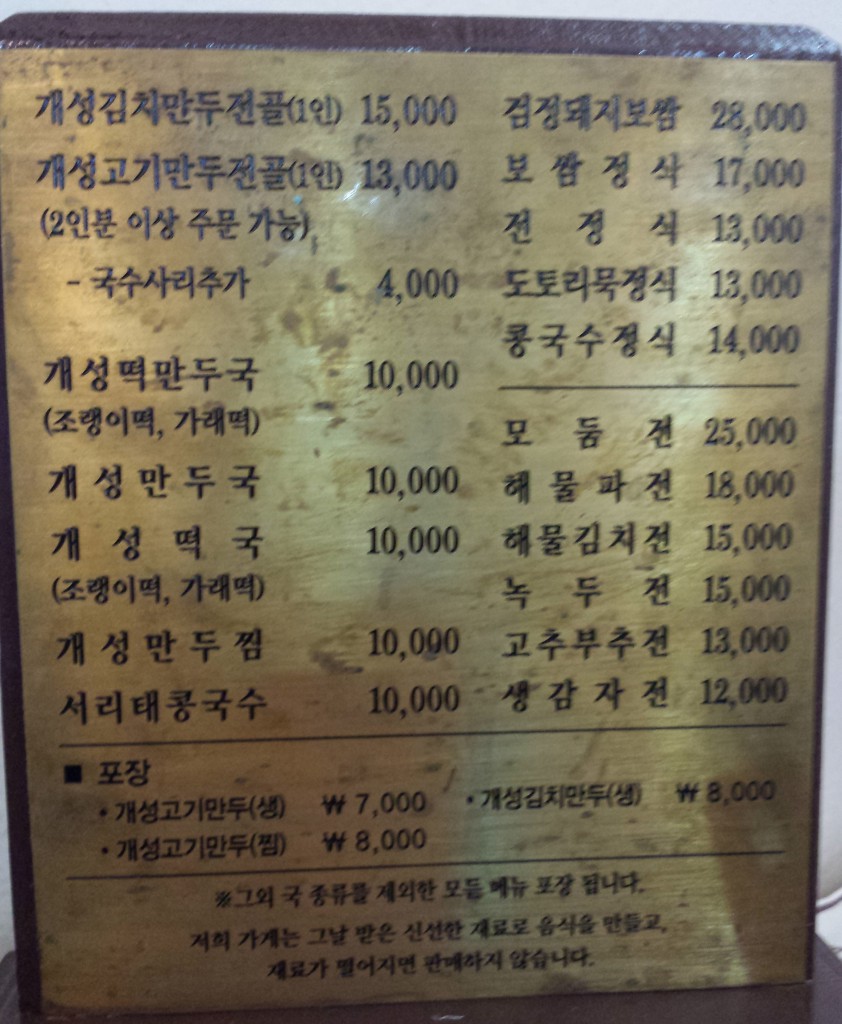 Samgyetang is Korean ginseng chicken soup, and it is the go-to food for the hottest days of summer. Having eaten it in spring and in summer, I would definitely say it's also a winter food. Tosokchon Samgyetang is very famous, and to where almost all tourists are directed. I enjoyed the chicken there but prefer Korea Samgyetang which has a branch in Gwanghwamun (5-1 Sejong-daero 23-gil, Jongno-gu, Seoul. Tel: 737-1888 or 737-1889) near to my favourite palace, Gyeongbokgung.
삼계탕 – samgyetang – ginseng chicken soup (at Korea Samgyetang)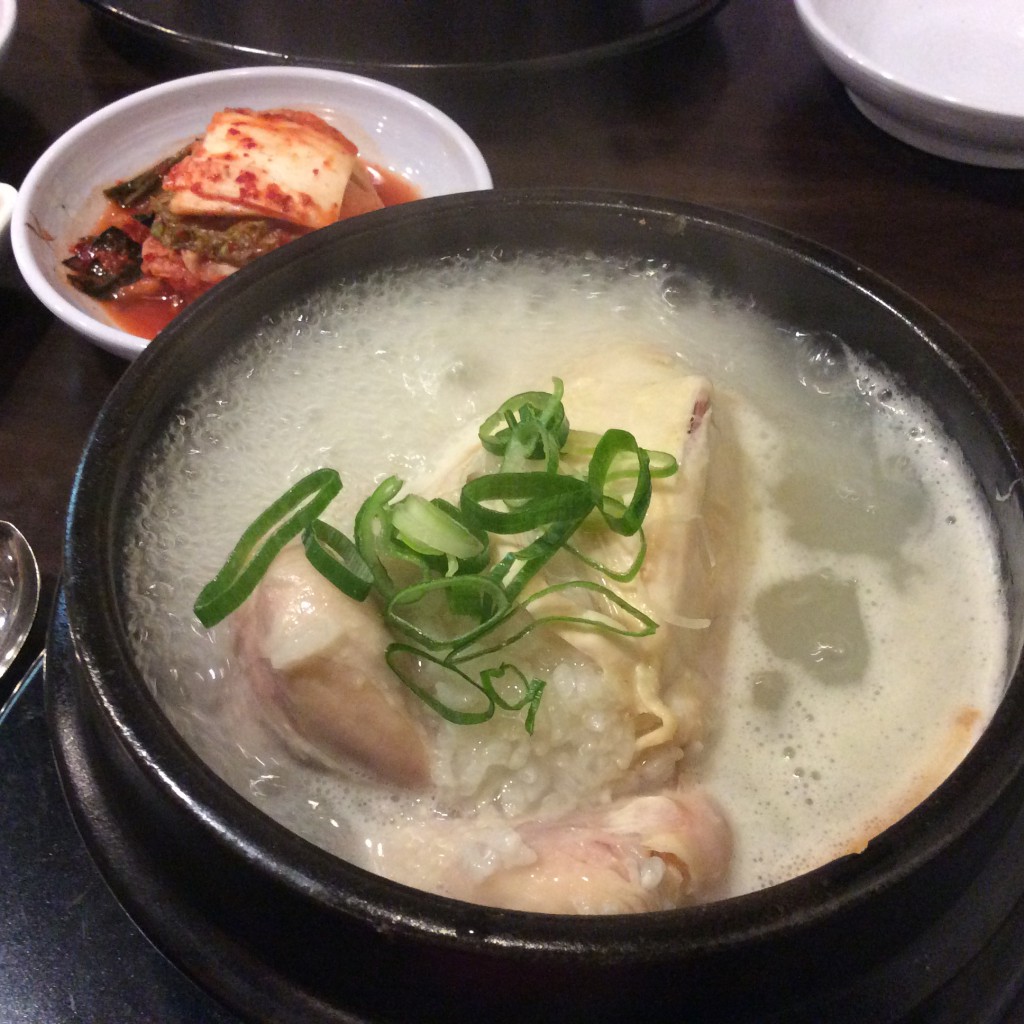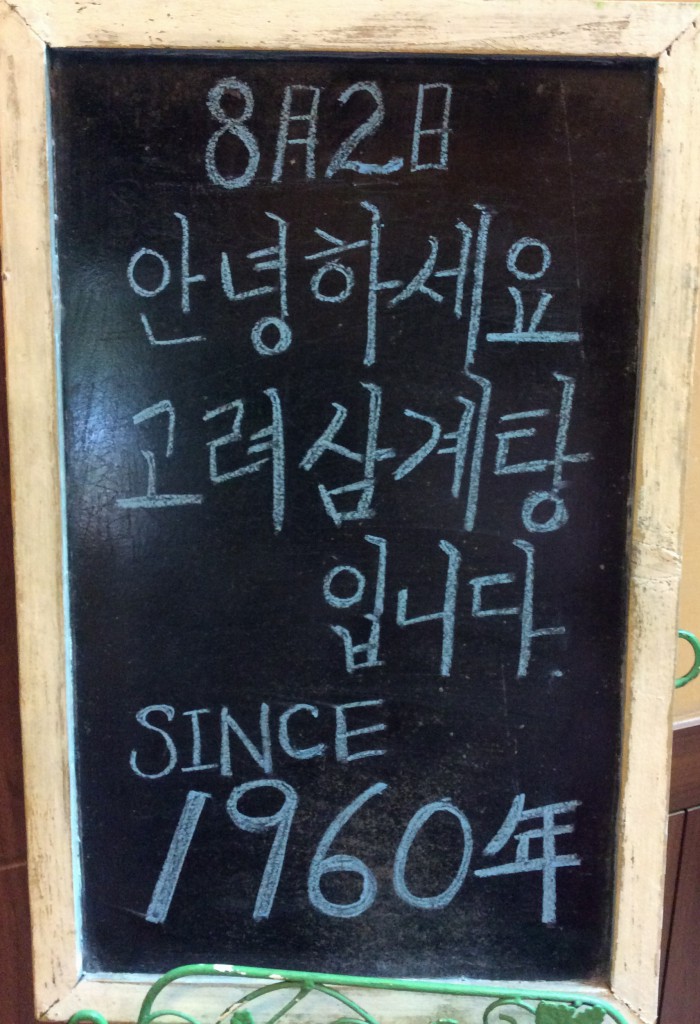 In the next post I will recommend more Korean restaurants and if there is space, some of my favourite cafés. Fried chicken is another thing I should write about…