Diary: Thursday 30 July
After a busy morning there was happiness to be found at teatime in Hannam-dong.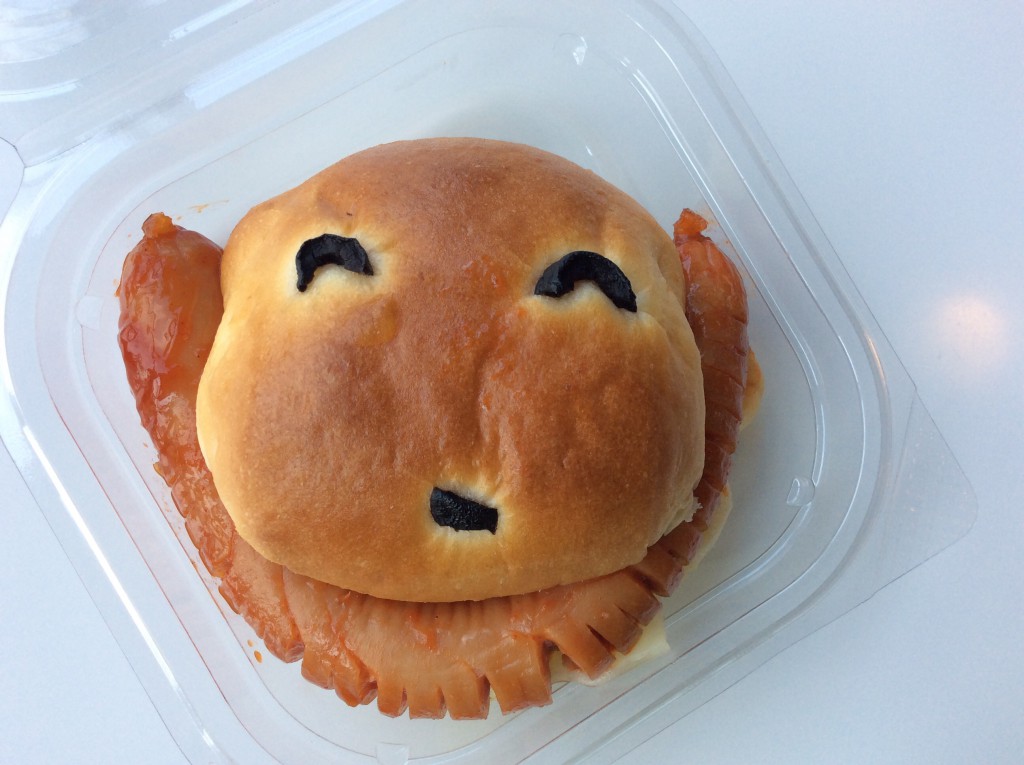 After her recent trip to London, Seoul Sister said she was confident that Passion 5 was my kind of cake and bread shop.
Junior 3 has been dispatched on a day trip to the DMZ*, leaving Junior 2 hands-free to go shopping by herself.
I am seeing a few friends this morning. There is a joke that in Korea your father is my father: everyone adopts each other's family members as their own. So the friends I am meeting are actually SS's friends…but of course since they are her friends, they are my friends too.
After a working lunch of sundubu and bibimbap the adventure began.
What can I say? I totally understand why this shop is named Passion 5. On a personal enthusiasm scale for cakes, a 1 would be fond of, 2 is like, 3 is love, 4 is madly in love and 5 represents the kind of passion you see in Korean dramas. That is to say, intense, beautiful, delirious and singularly eternal.
I had to walk round the shop three times before even making a start on picking something to eat. Having done so, I realised that bingsu was available as well so we shared a mango one (만고빙수).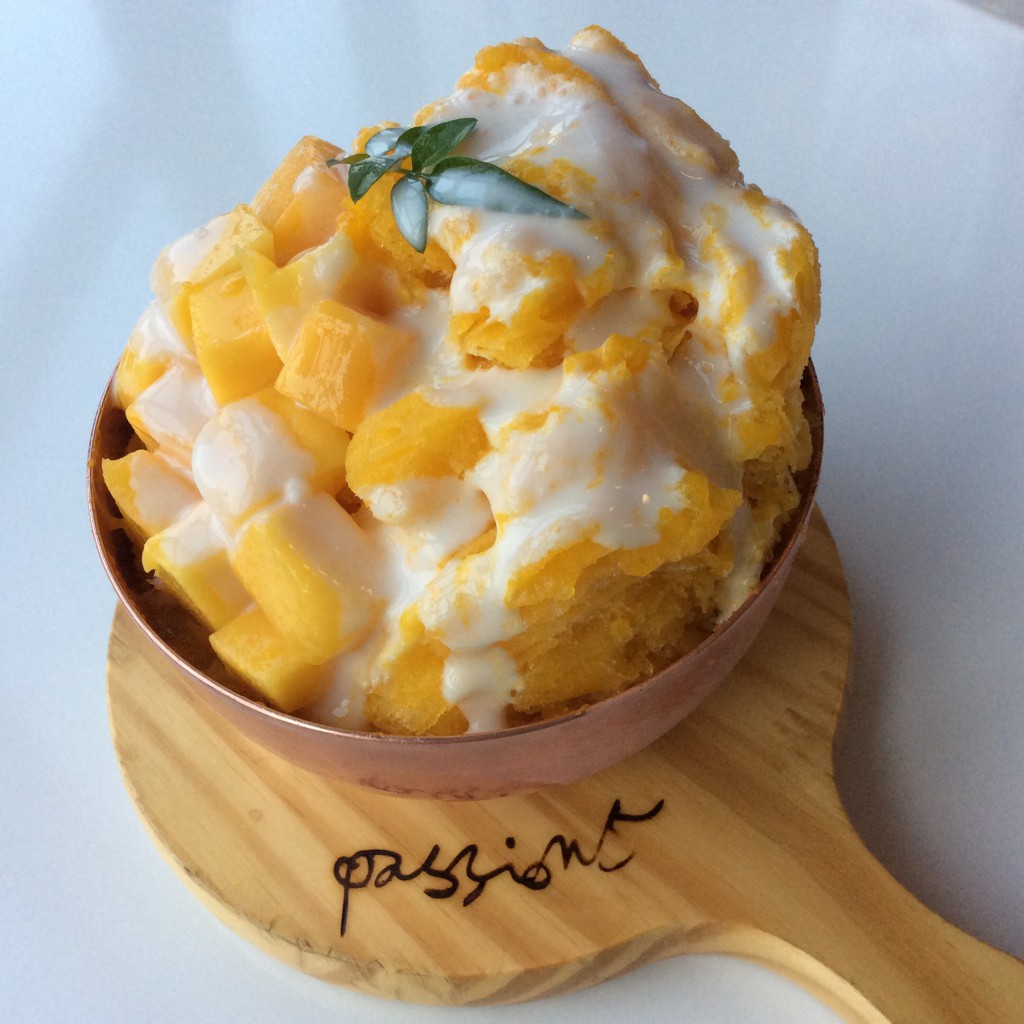 The mango bingsu was novel in that the shaved ice was made of frozen mango juice, so it was like eating shaved sorbet with mango pieces. It was accompanied by a bit of coconut milk…which reminded me that I must visit Mango Six to have my fix of their Mango Coconut Juice.
In fact I later noticed a shop near Bukchon called Savoureux which sells exactly this: shaved sorbet in a variety of flavours. What a genius idea in this weather.
If things go well I intend to celebrate my next birthday in Seoul. Friends and family whose birthday fall in the same month should join me…after all, we need more than one cake if we are even to make a start on the gorgeous offerings here.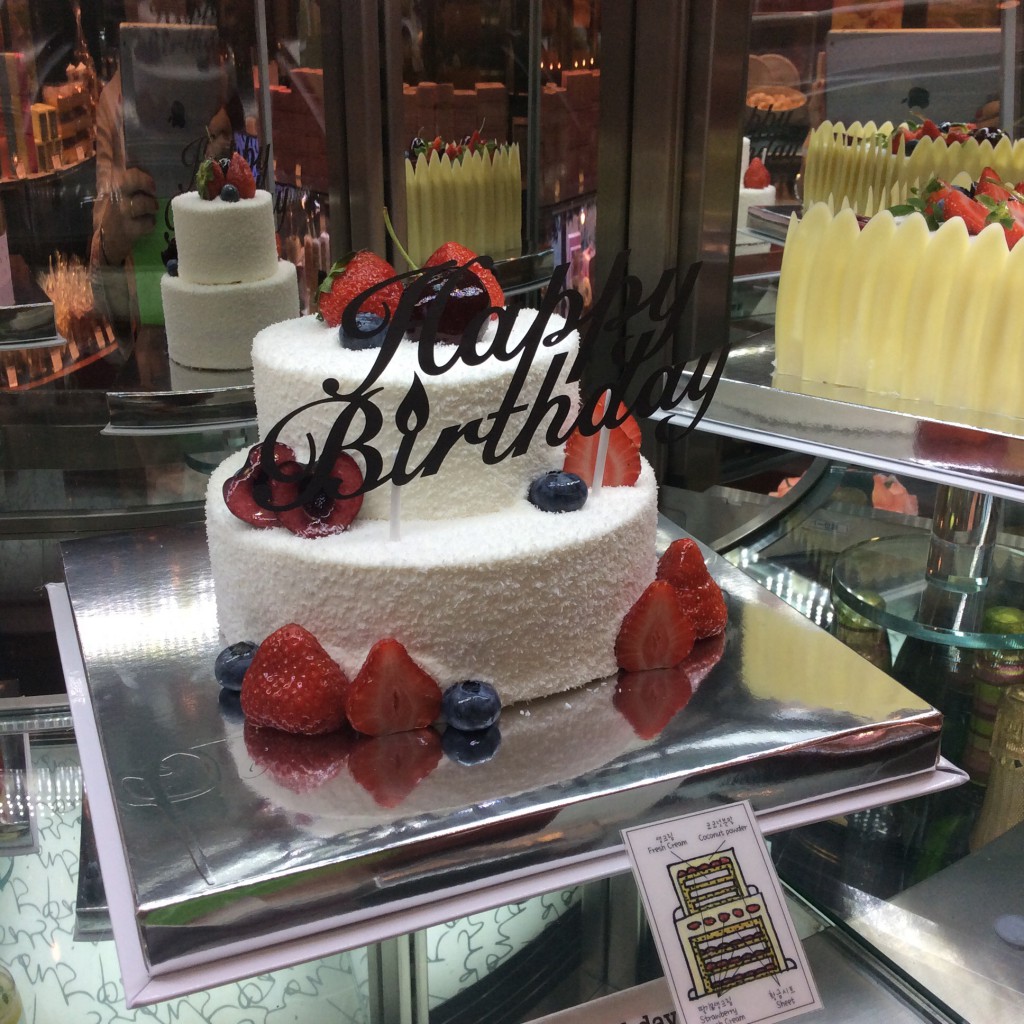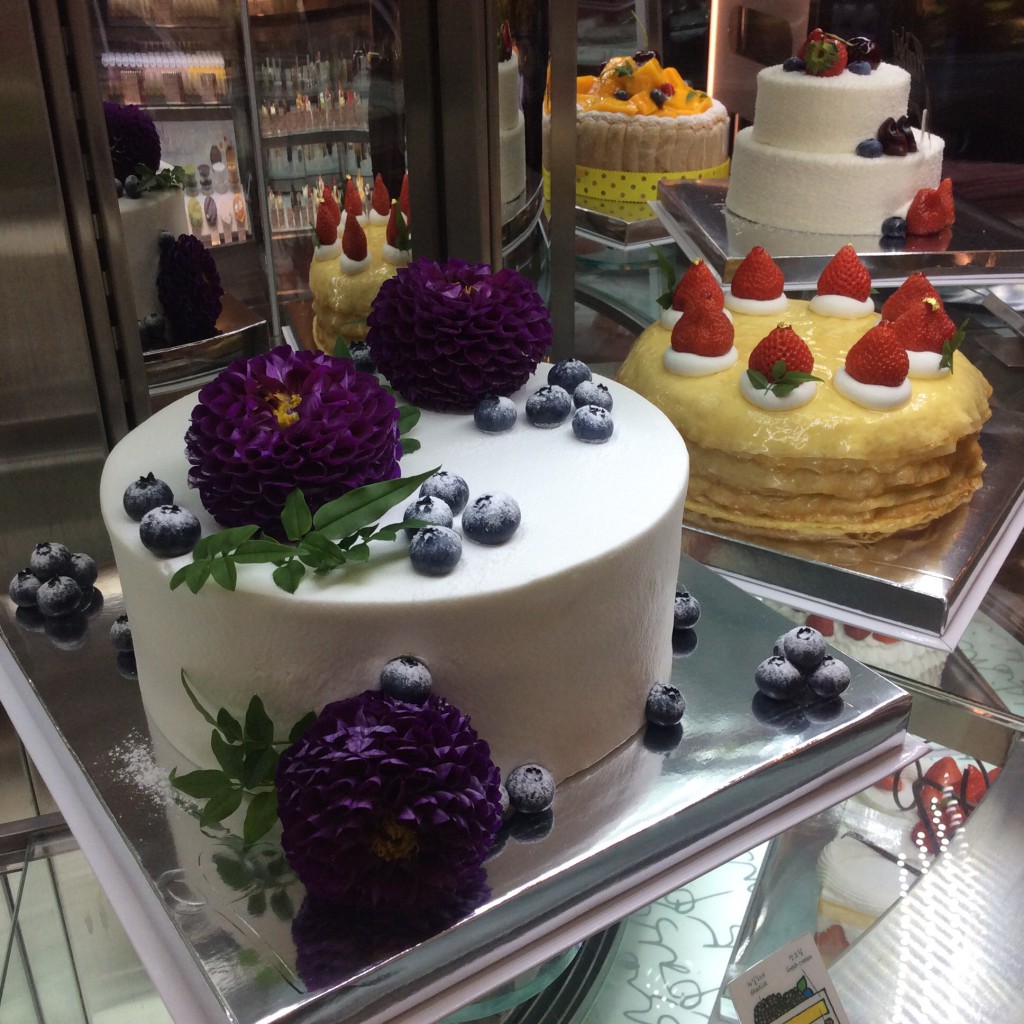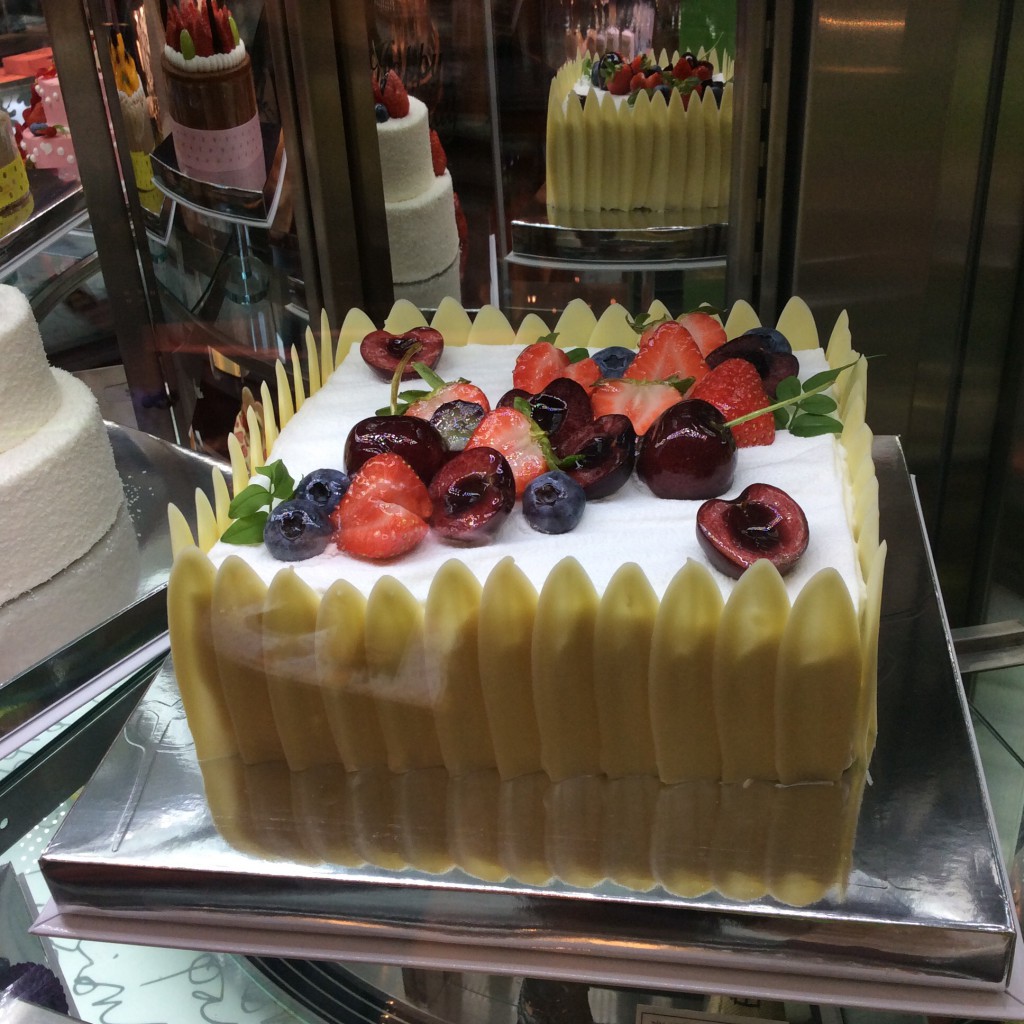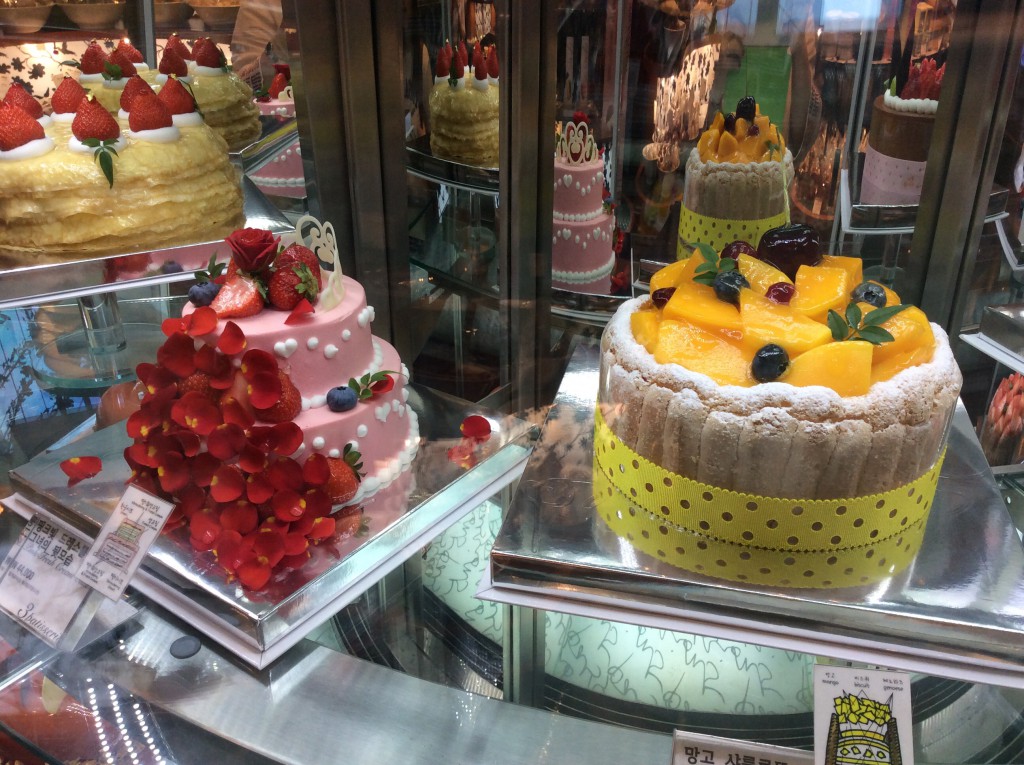 For dinner we went to Kaeseong Mandu (개성 만두). This shop specialises in North Korean -style dumplings, which is a good way to round off Junior 3's visit to the DMZ.
After dinner, and feeling tired from the heat, we had another round of fresh cold-pressed juice from Hurom Juice Bar. Junior 2 had her usual Inner Detox and she chose Power Rangers for Junior 3 because she said he would like the name.
There will be more photos of the cakes at Passion 5 in the next post.
*DMZ is the demilitarised zone which separates South Korea from communist North Korea.