Diary: Friday 31 July
I am enjoying the hot weather very much.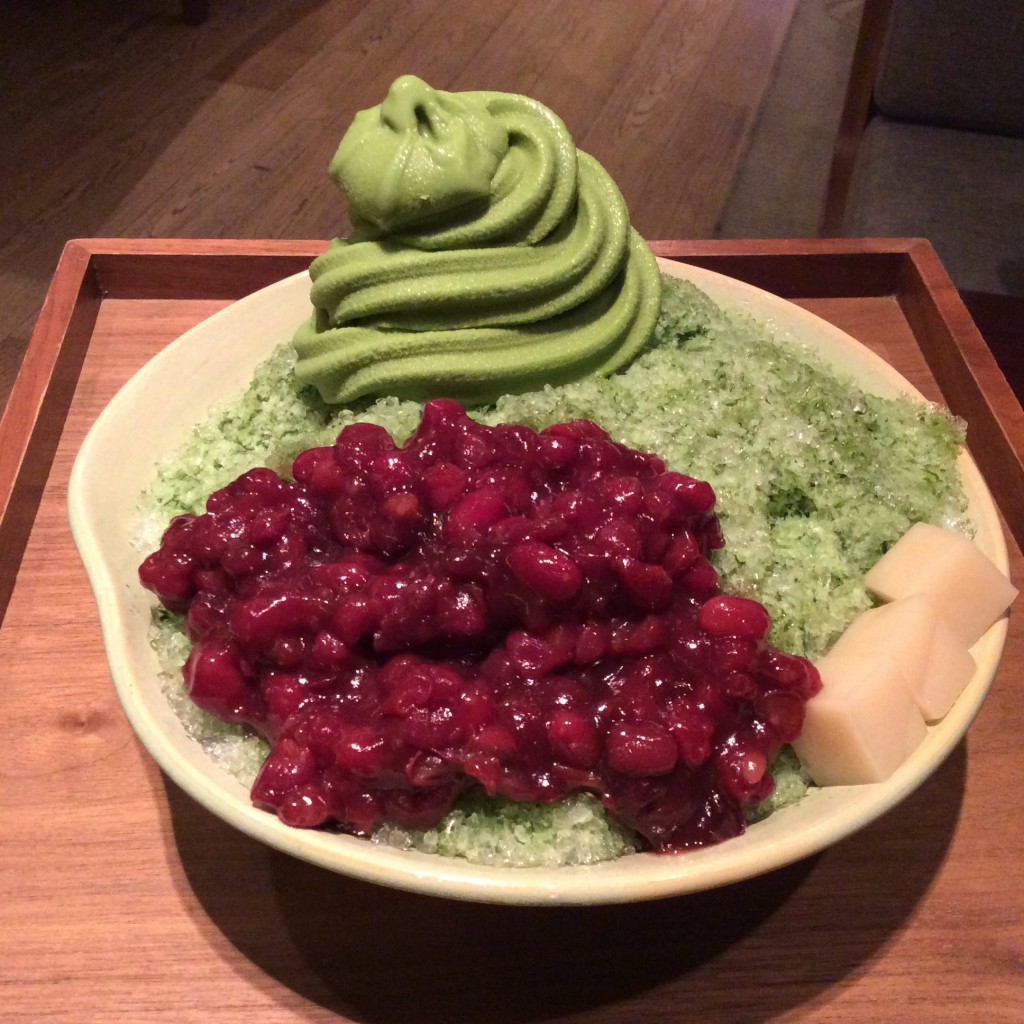 As a bonus there's another round of 빙수, this time with green tea ice cream.
I could eat shaved ice in this hot weather every day, which is unusual because I normally only drink hot tea or hot water, whatever the weather.
This has been a day of hills.
Breakfast was with SS after a gentle walk up the hill to Samcheong-ro. We discovered a Japanese bakery, Kiyama, and since we were the only customers (the area comes alive much later in the day) we felt free and relaxed to chat about all manner of things.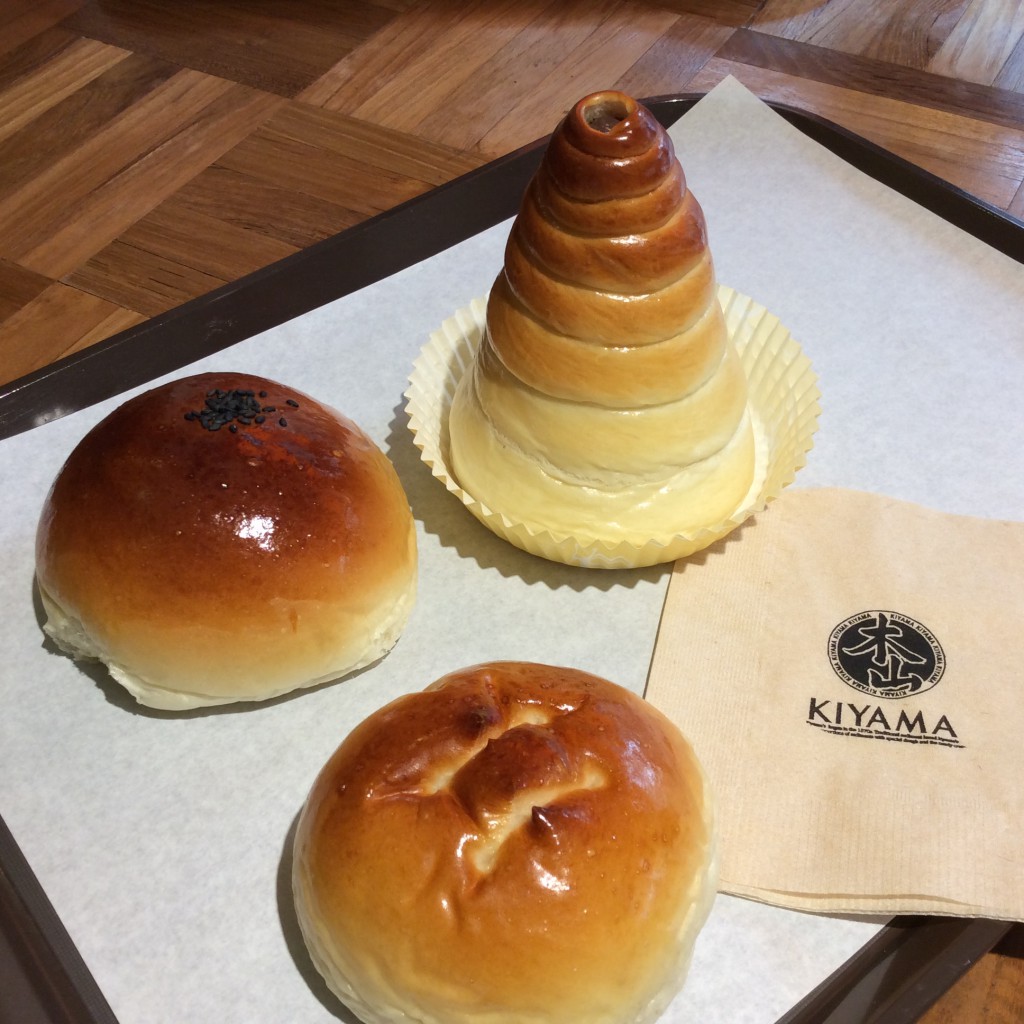 Lunch was at Go Gung. We are very fond of their bibimbap as this was the first meal we had on our initial visit to Seoul in April 2014.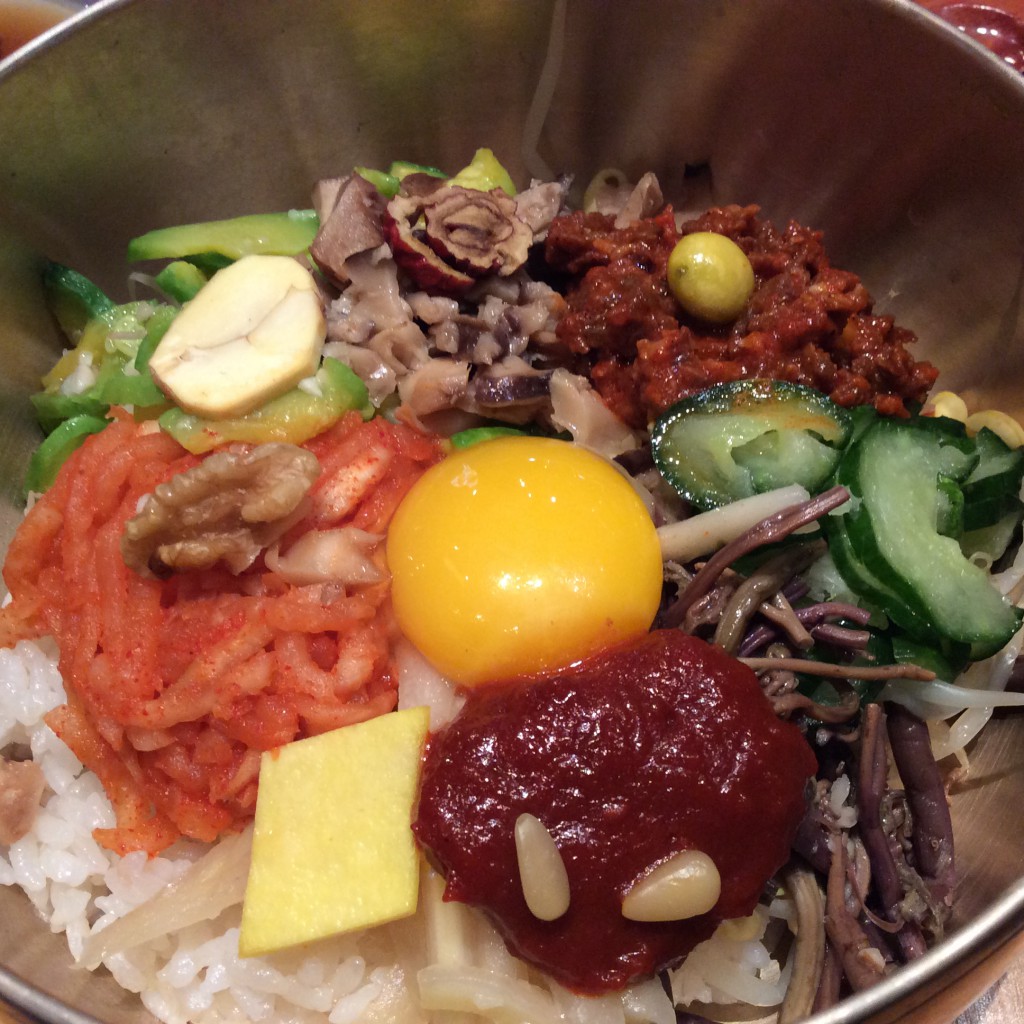 After lunch Junior 3 was whisked off to a Science Tour kindly arranged by a friend who is a leader in the field of science and technology. This left Junior 2 and I alone to explore the Ssamziegil complex in Insa-dong, which houses small shop selling souvenirs, crafts, accessories and gifts. In its basement there are craft shops where you can make candles, do clay modelling and paint pottery.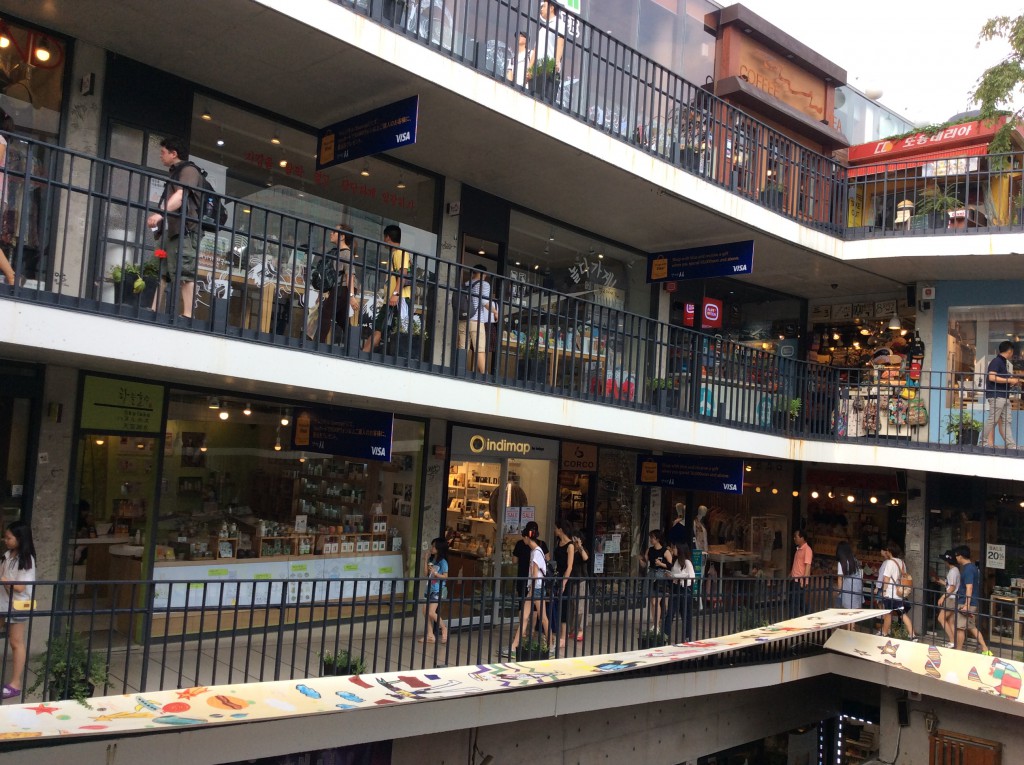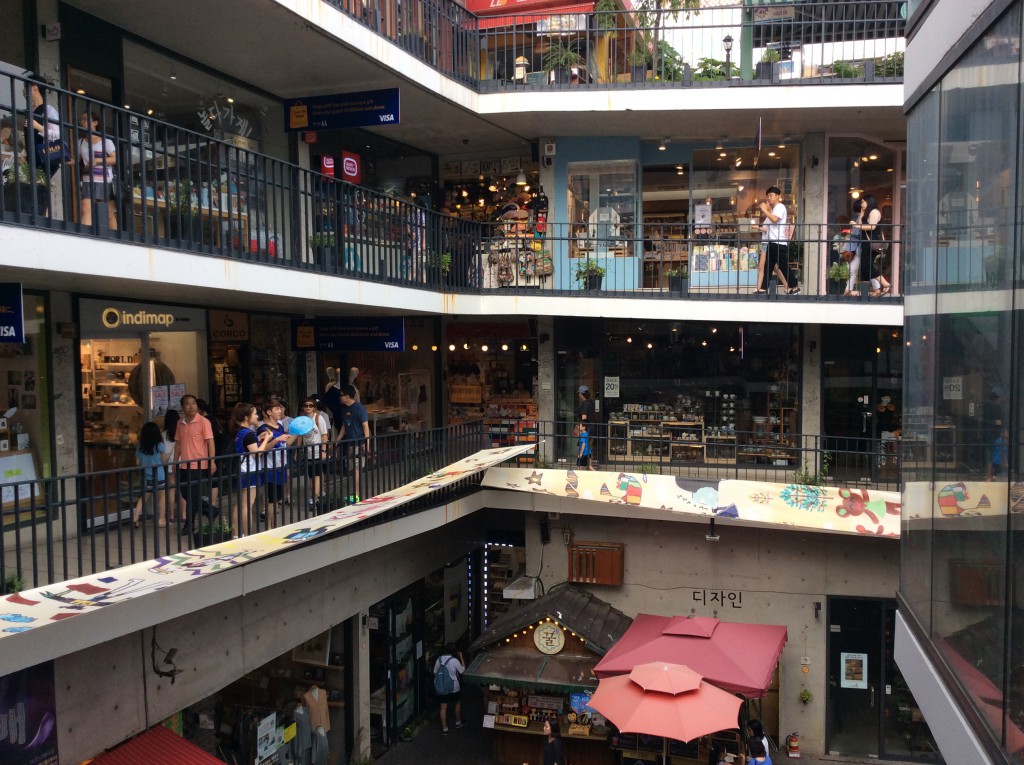 Dinner was a special request by Junior 2 who asked SS to bring us to a tonkatsu restaurant somewhere in the hills. It's away from the centre of town and only assessable by car, but the tonkatsu there is amazing as it is around 7 inches/ 18 cm in diameter. I had to give half of mine to Junior 3 whose favourite food is actually tonkatsu and rice.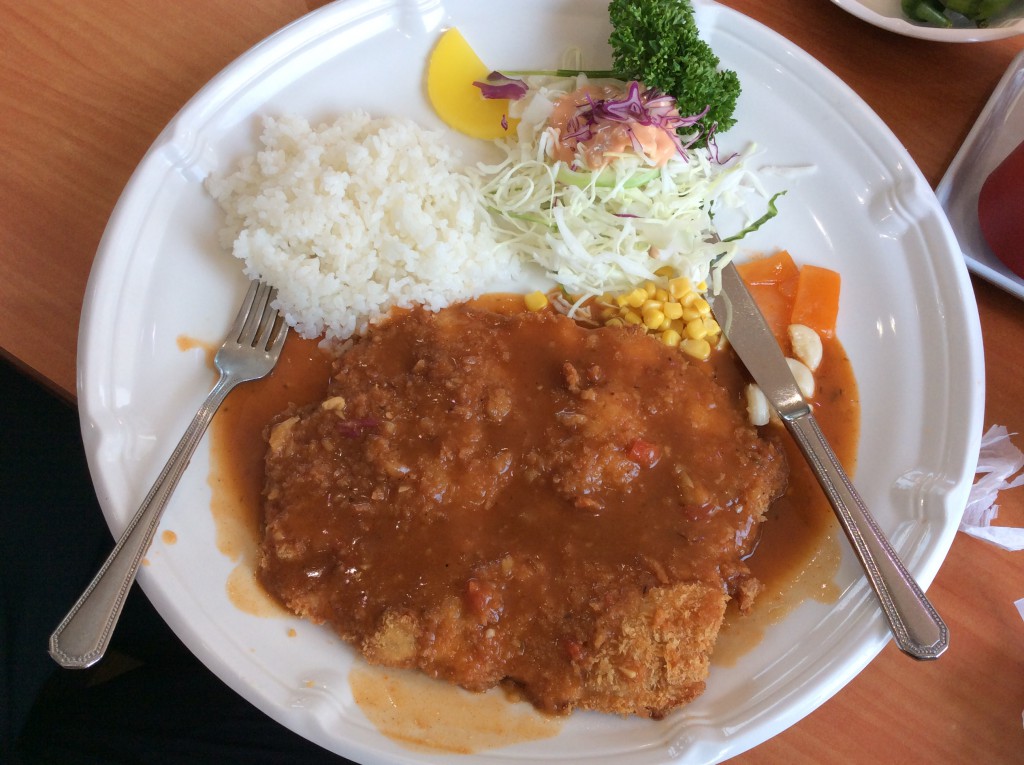 After dinner, and a brief visit to an uber exciting Samsung showroom, we walked around Hongdae. Though I am sad to say it, people my age can be considered over the hill* when it comes to this university area where the young, hip and fashionable congregate. It is so cool here it hurts. It hurts to be the oldest person in the crowd on a Friday night in the height of summer.
To anyone reading this who is worried about visiting Hongdae, or any other university area, my advice is to beg, borrow or steal a student and head straight out here. I really did have an extremely fun time with Juniors 2 and 3. Just soaking in the atmosphere has given me enough energy to stay up to do more writing…and I am glad to say the children are fast asleep. Maybe I am not so old after all.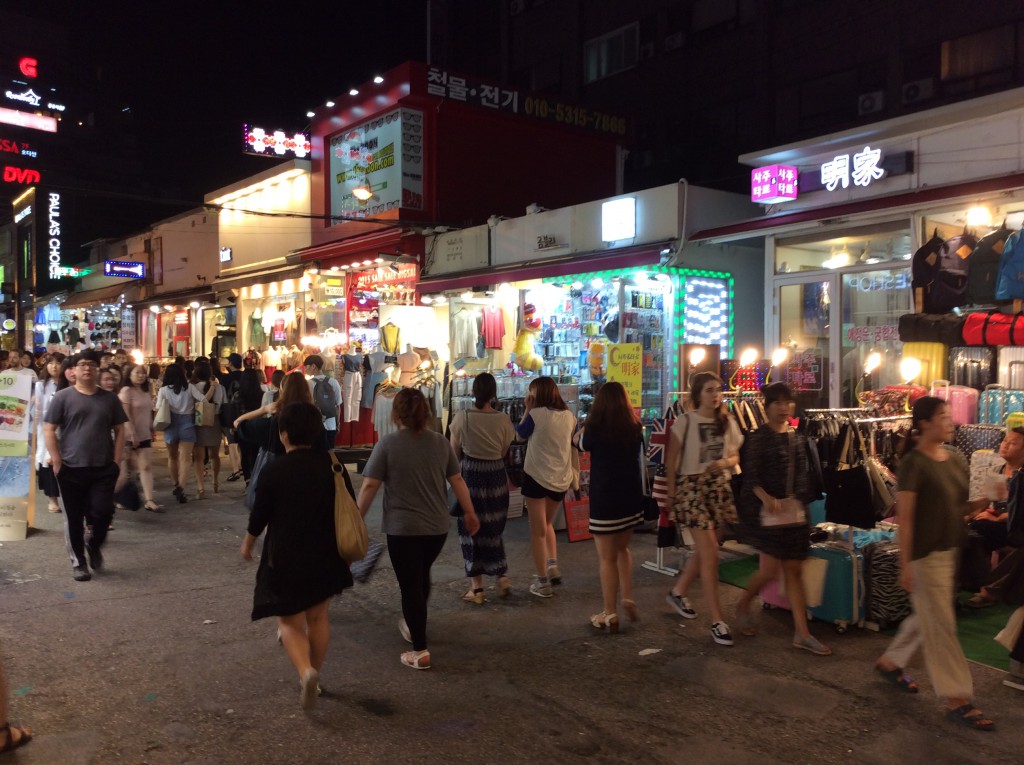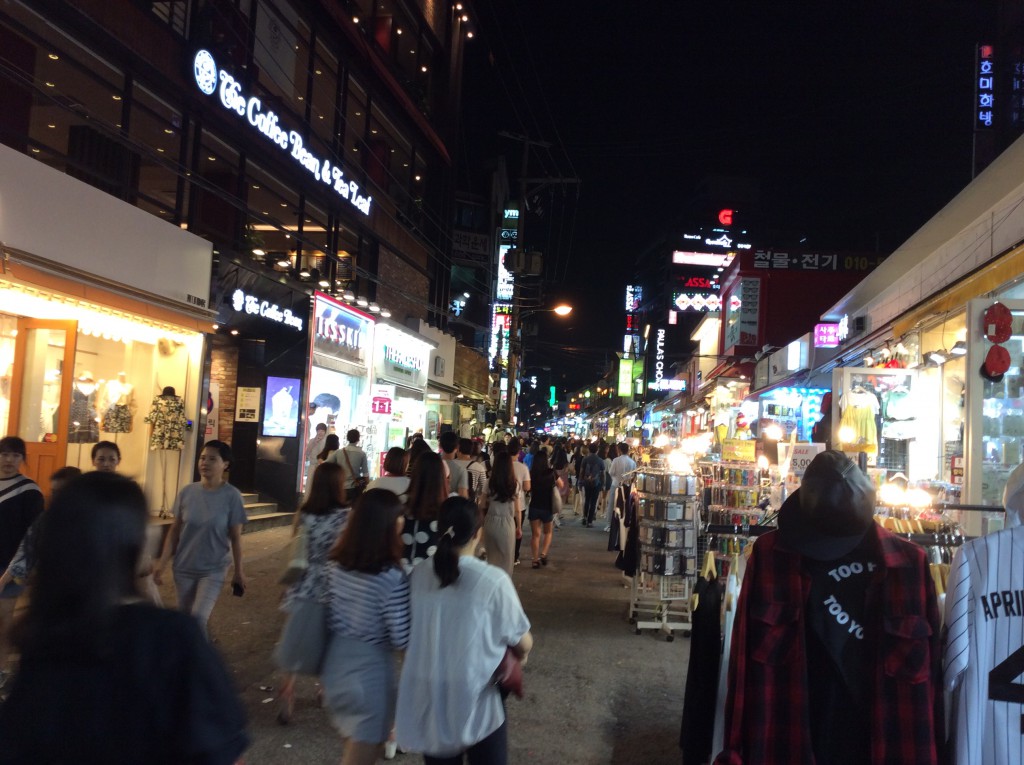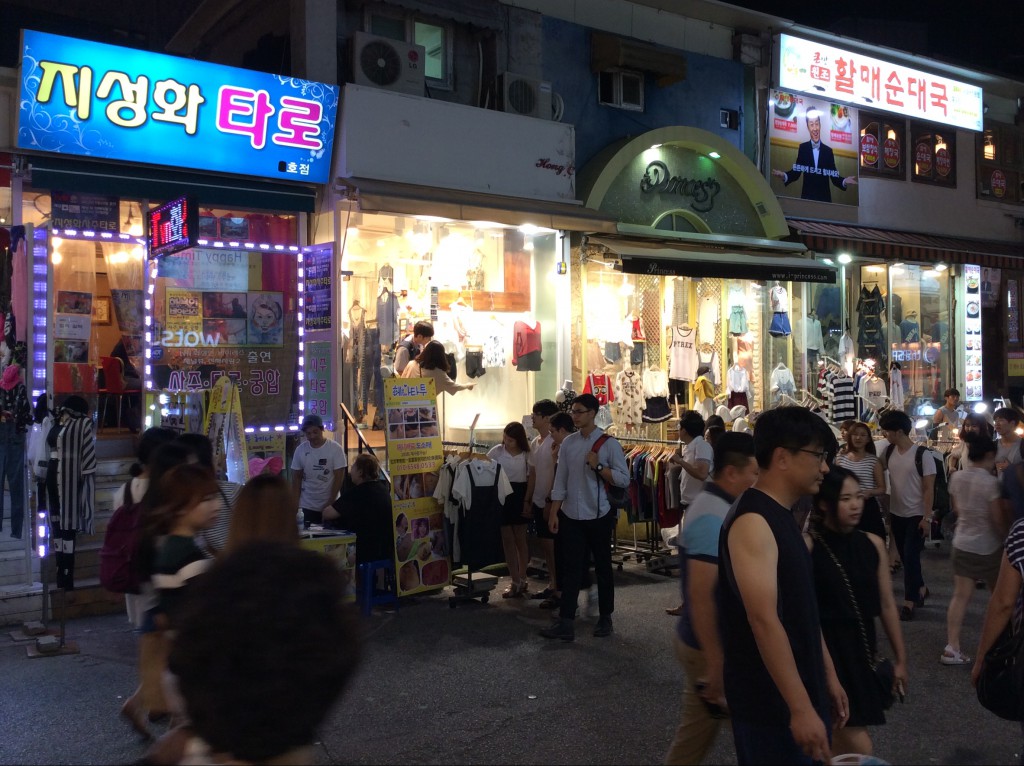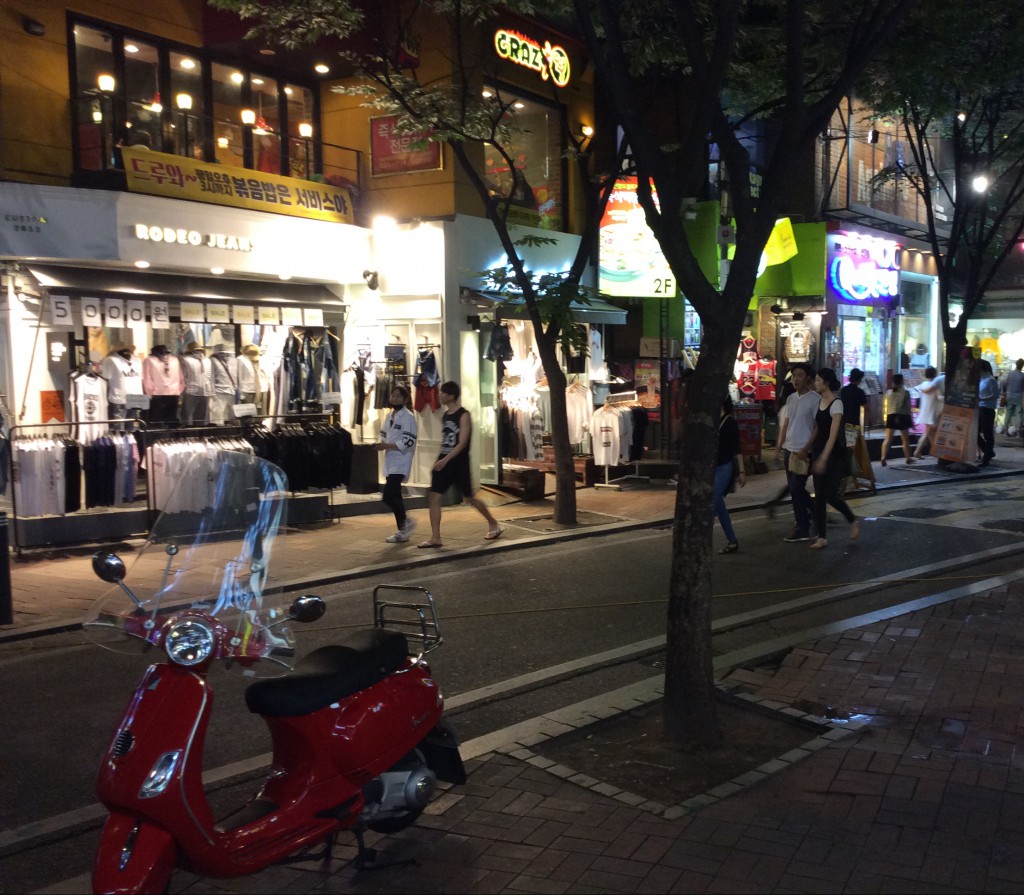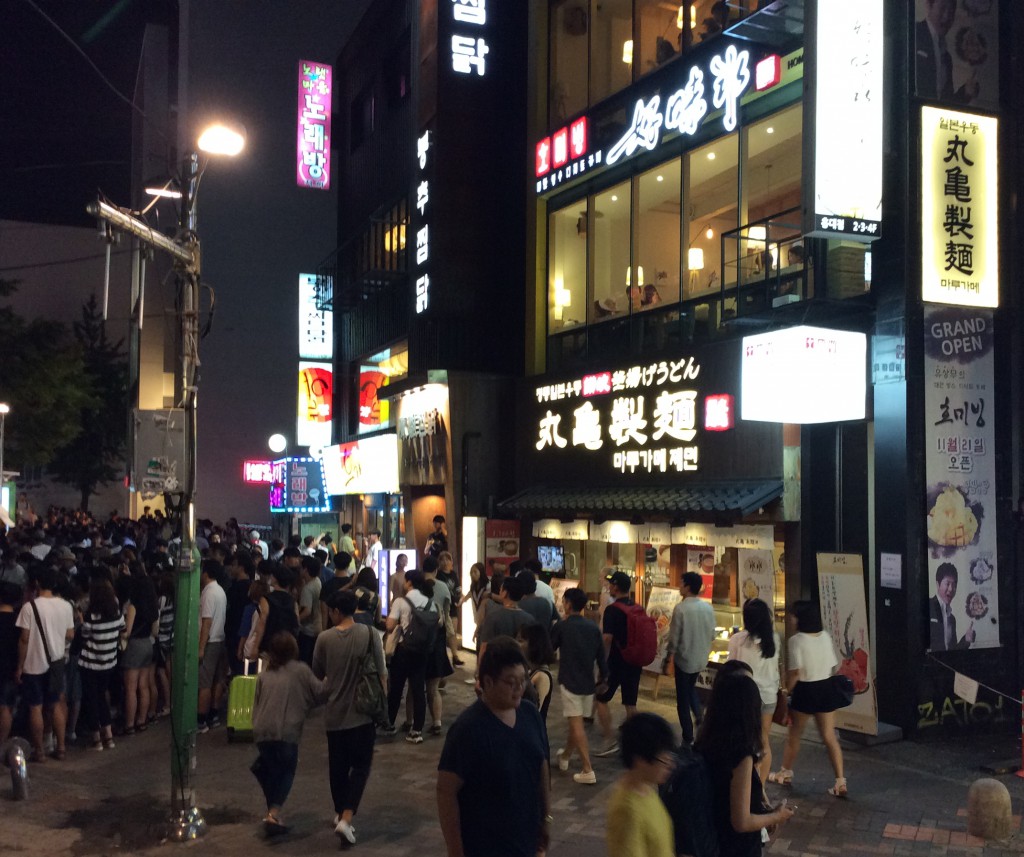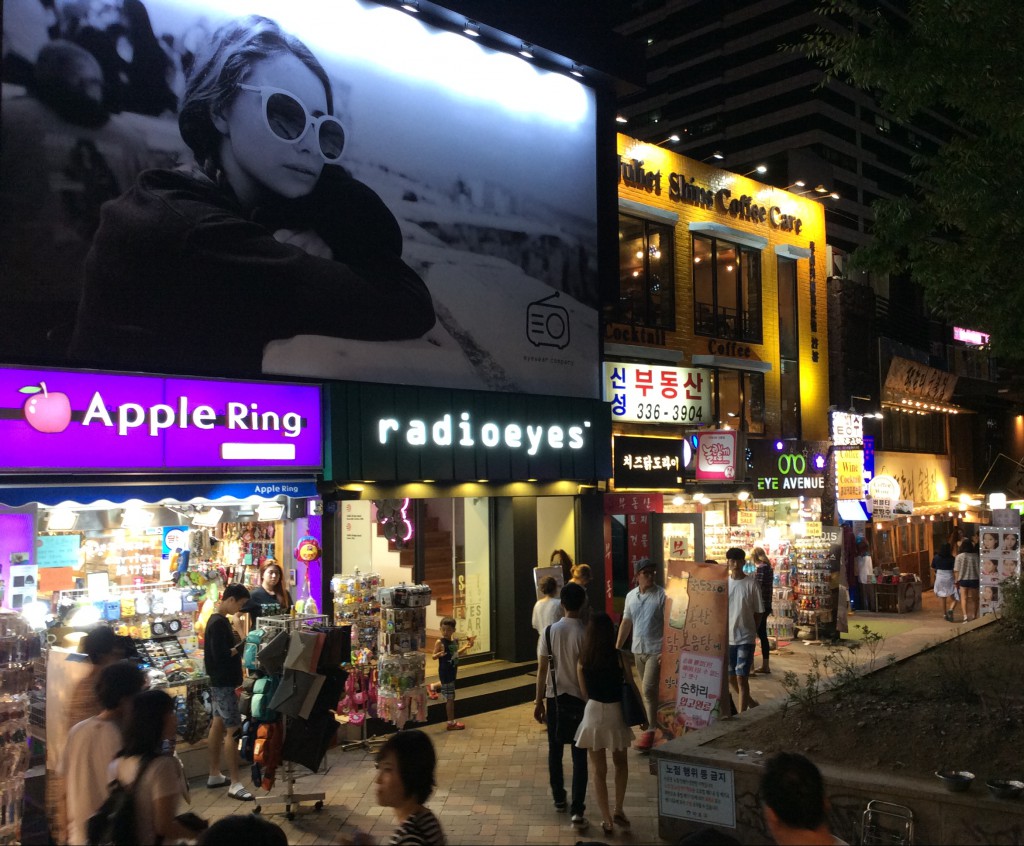 * to be 'over the hill' means (in English) that you are old and past your best.