This is a continuation of a previous post on eating out in Seoul.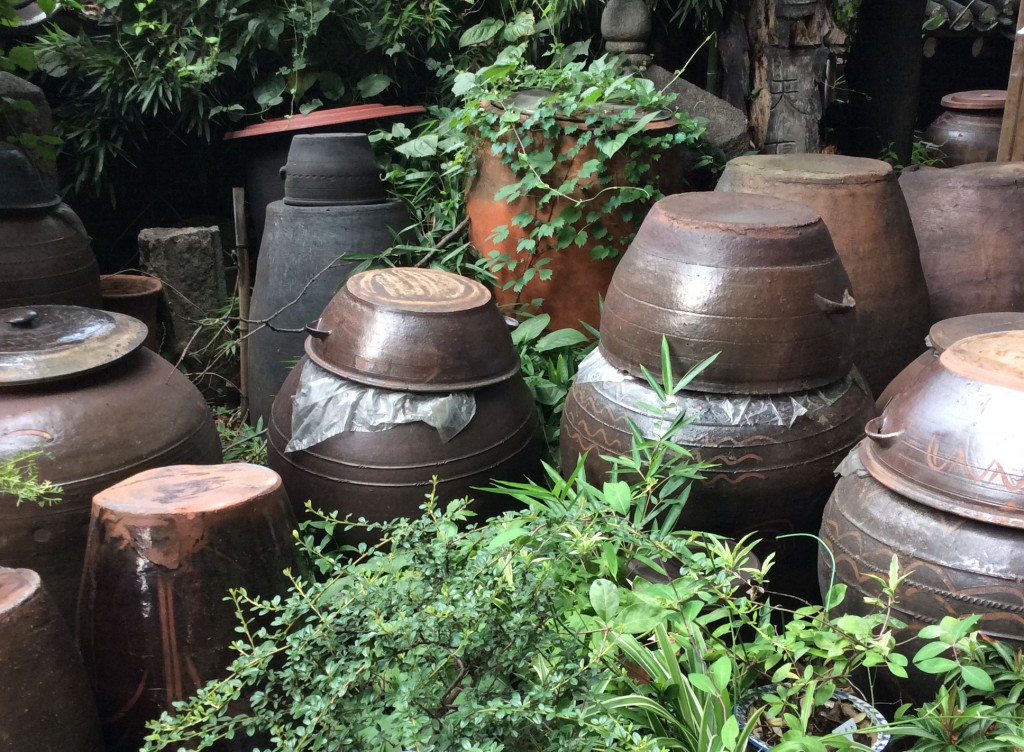 Two restaurants serving traditional Korean food, Dadam and Pulhyanggi, are featured here.
다담 – Dadam
In terms of fine-dining restaurant hierarchy I really wouldn't know where Dadam stands. However, I would be happy to return here again and again, on account of their private rooms, discreet service, elegant tableware, seasonally inspired food and soothing ambience. I have been to too many Michelin-starred restaurants which have not come close to this level of comfort.
The photos below are some of the dishes from our lunch in July; I was too awed by the whole experience during our lunch in March to take any photos!*
Black sesame porridge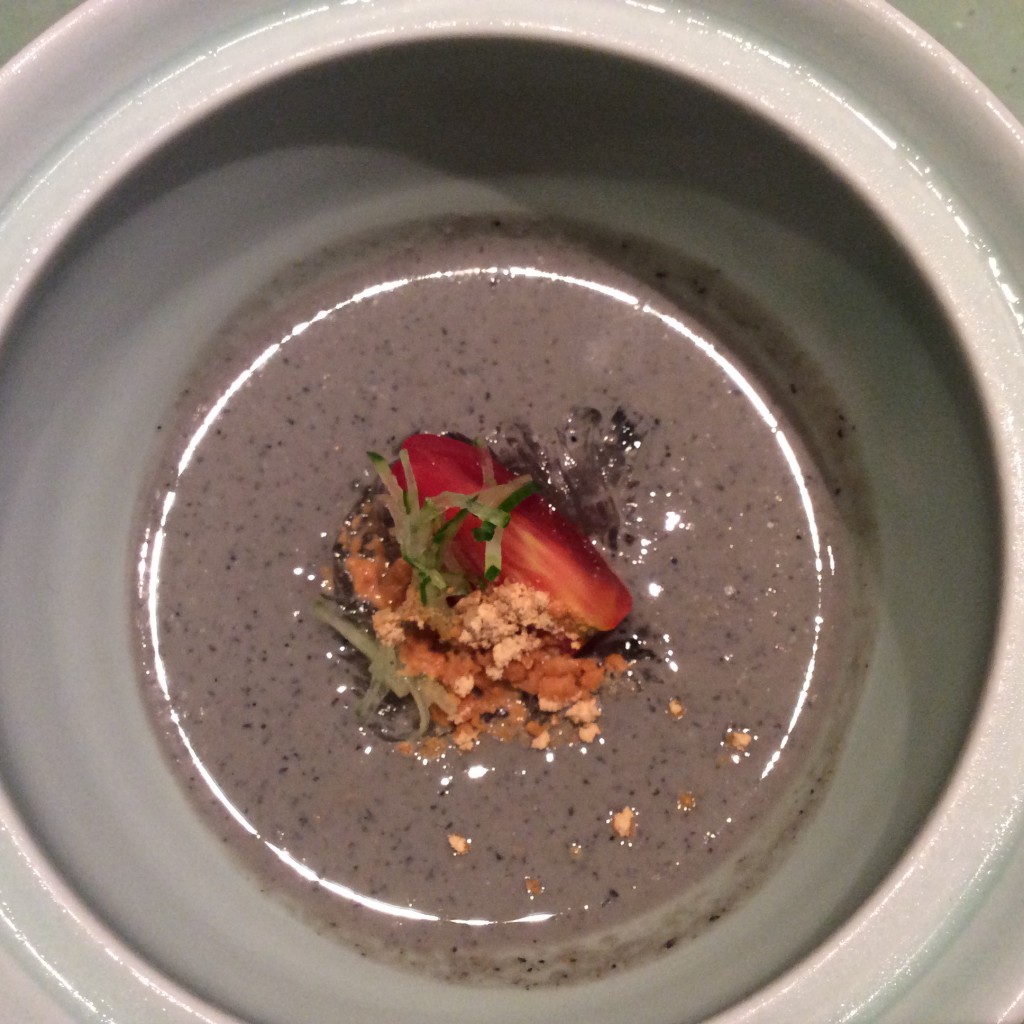 Seasonal salad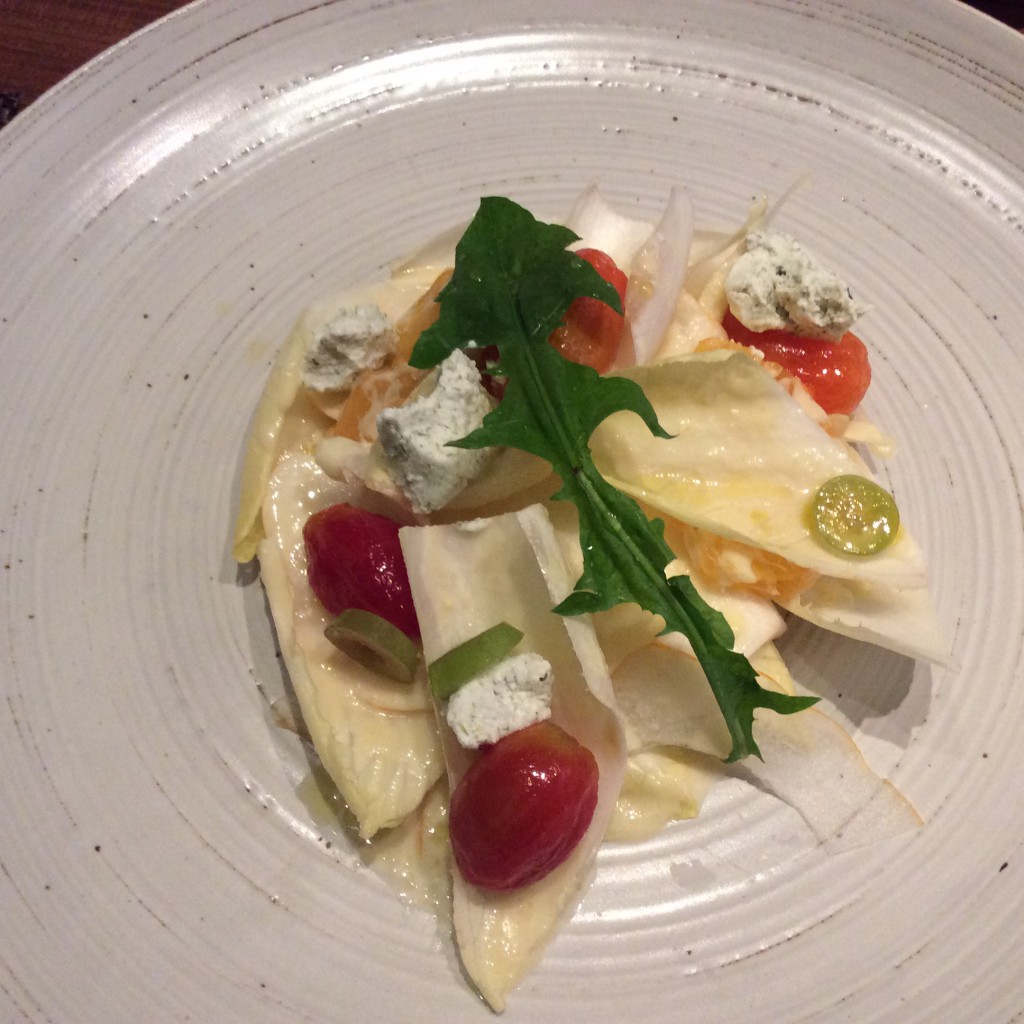 Acorn jelly with pickled vegetables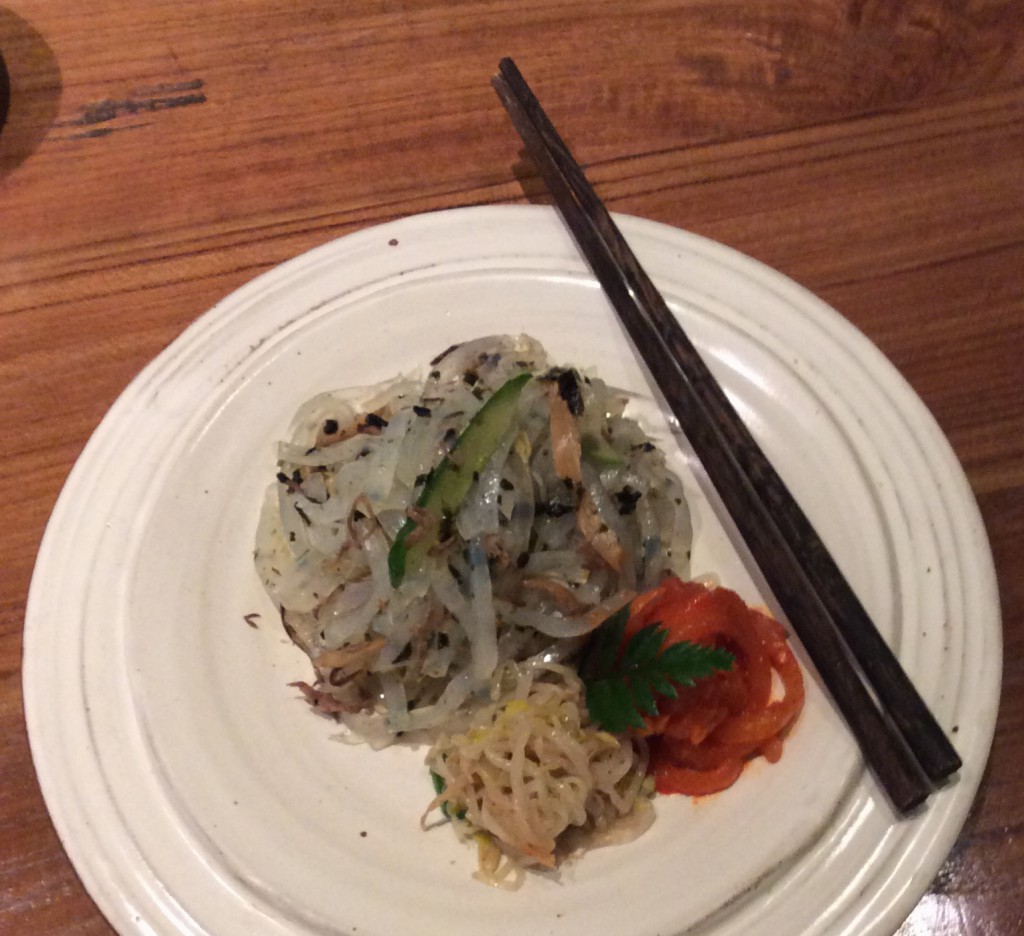 Wild ginseng root with honey and roasted yam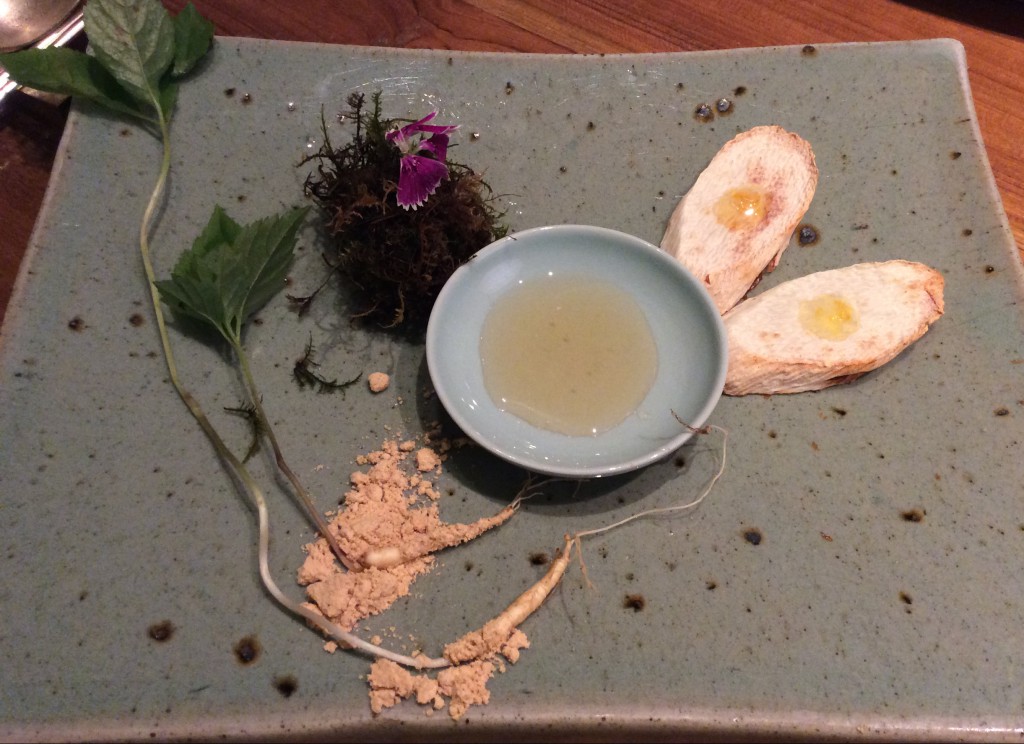 Soup, lotus-leaf rice and side dishes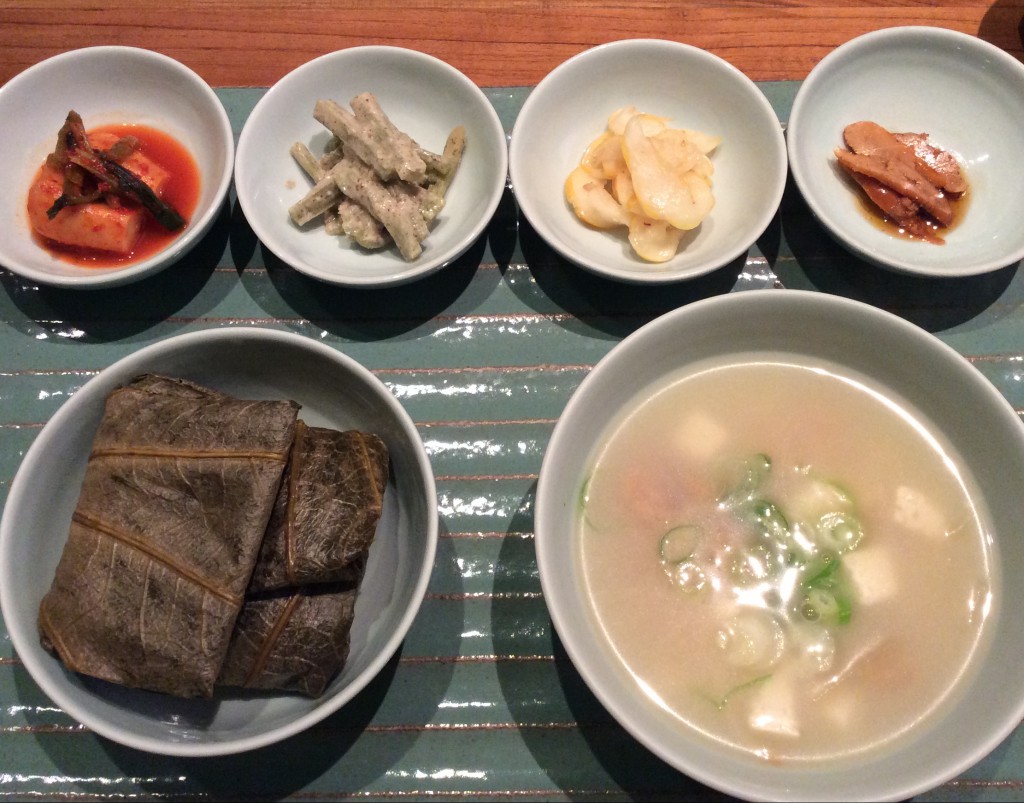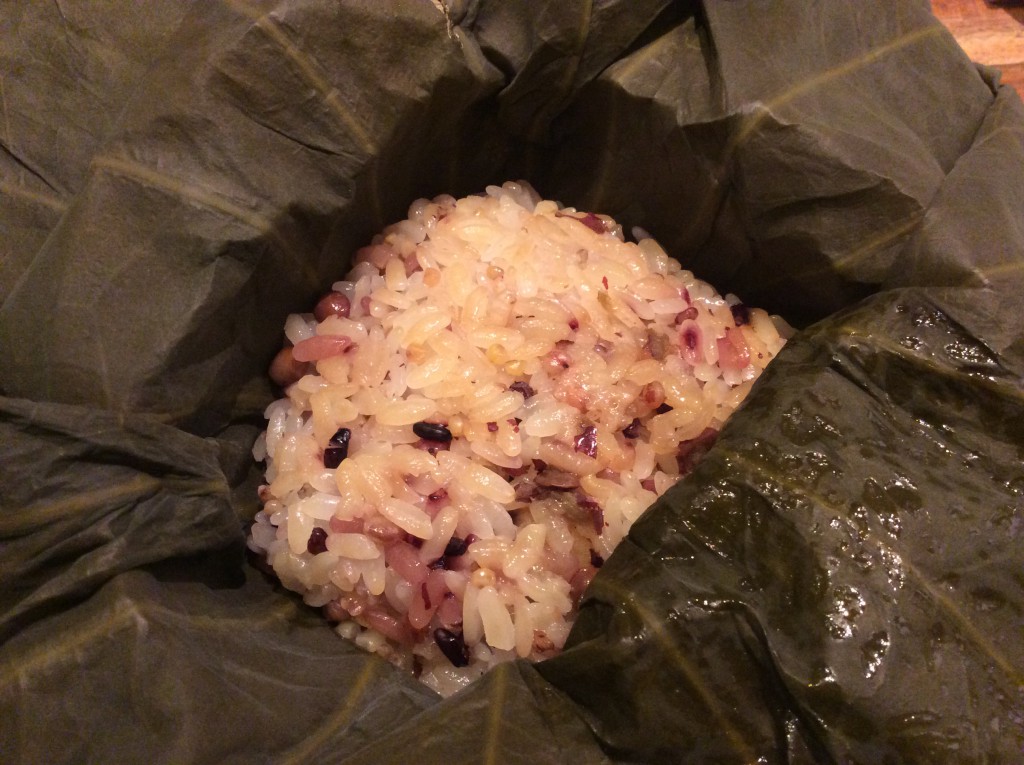 Pumpkin ice cream, green tea chocolate, rice cake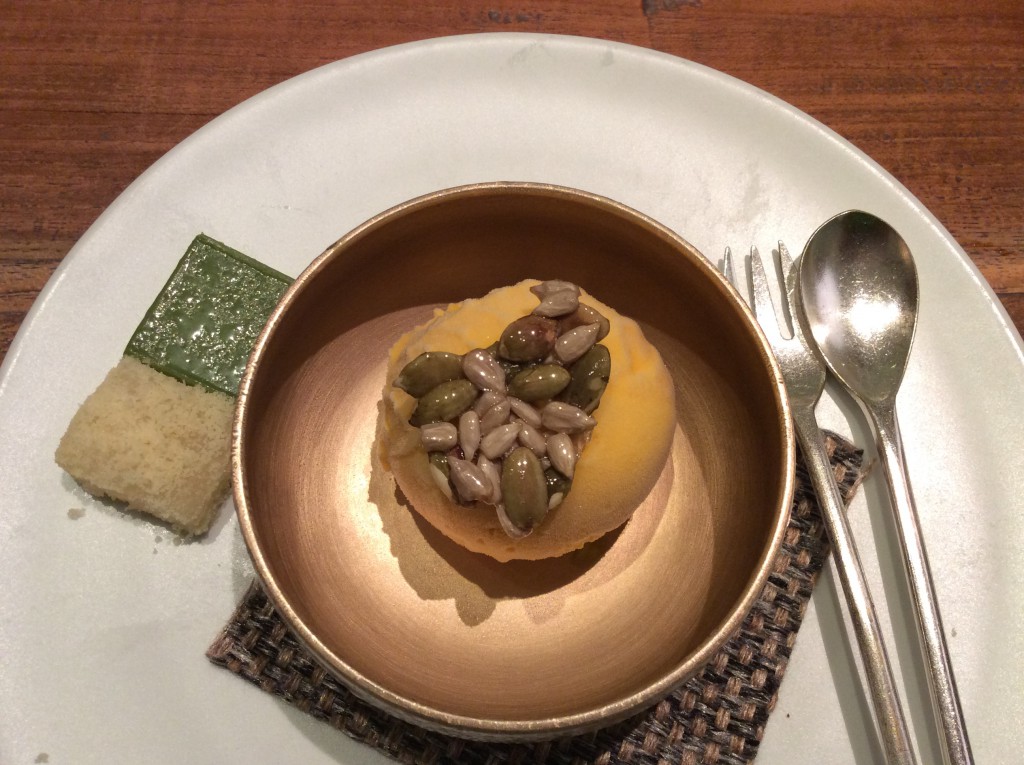 Omija tea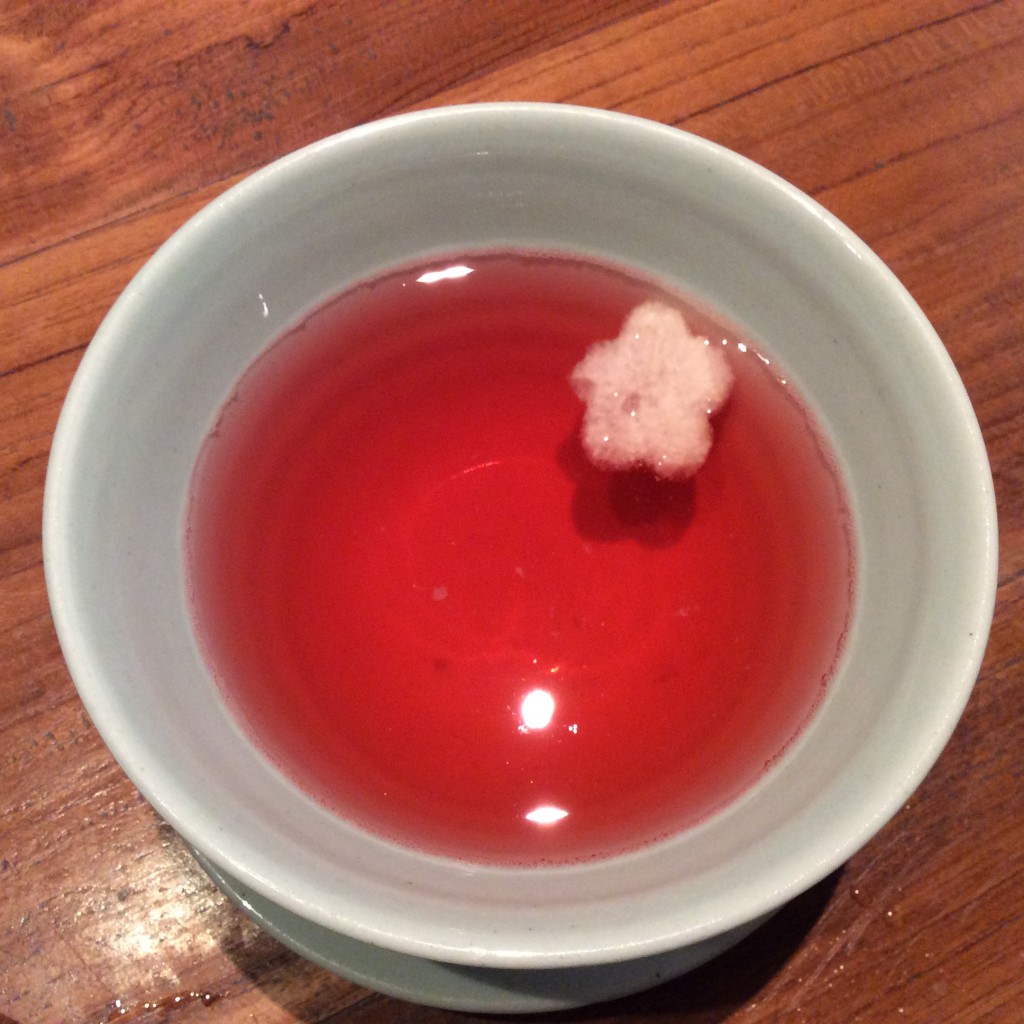 Detail from a large tree trunk that welcomes you at the Dadam entrance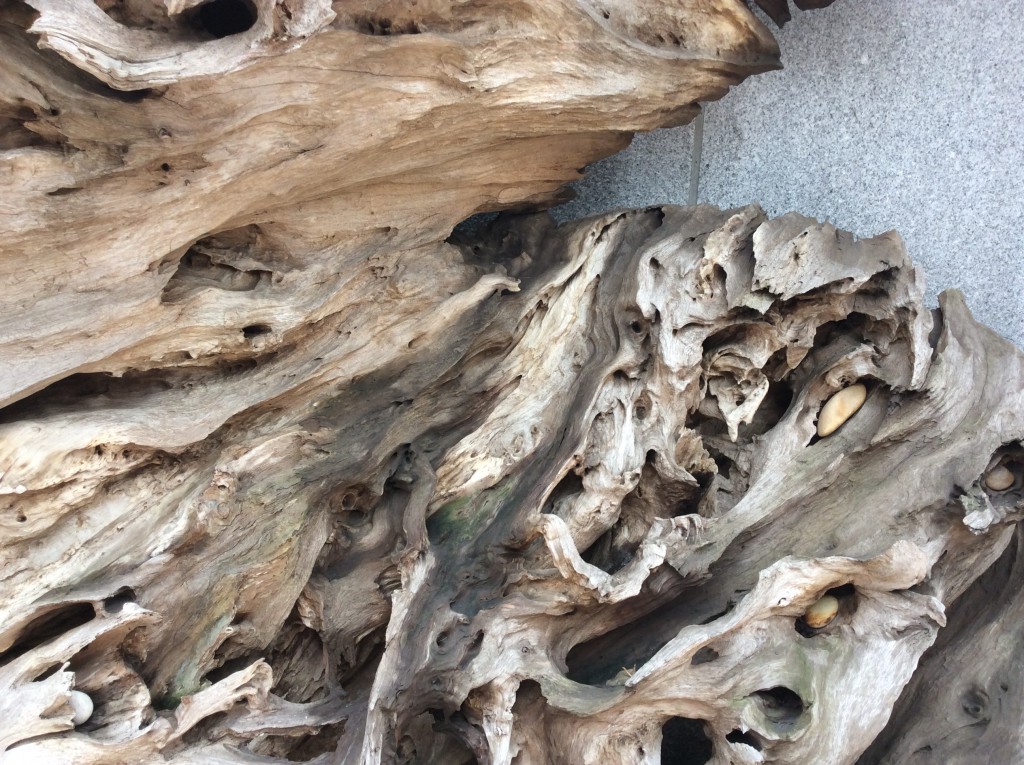 풀향기 – Pulhyanggi
There are several set menus to choose from and prices range from KRW 20,000 to KRW 150,000. Dishes are presented course by course and there is some indication of the menu on their website. The photos below are from our lunch in July.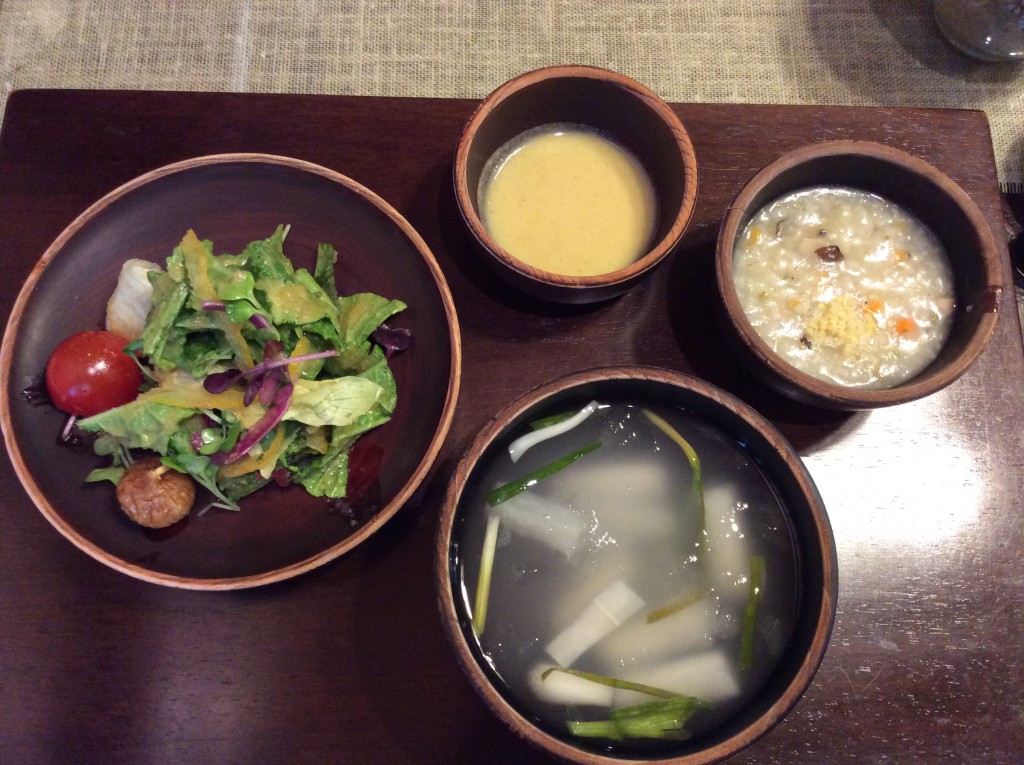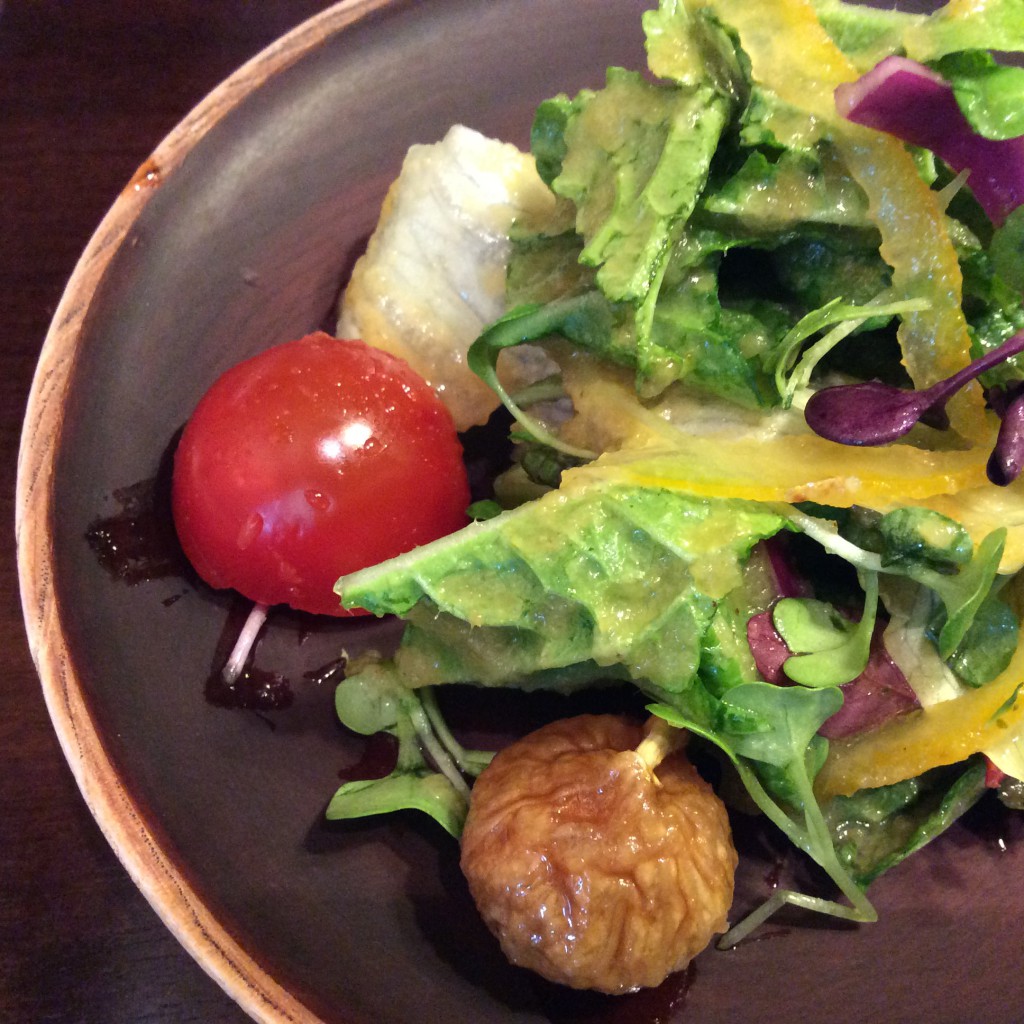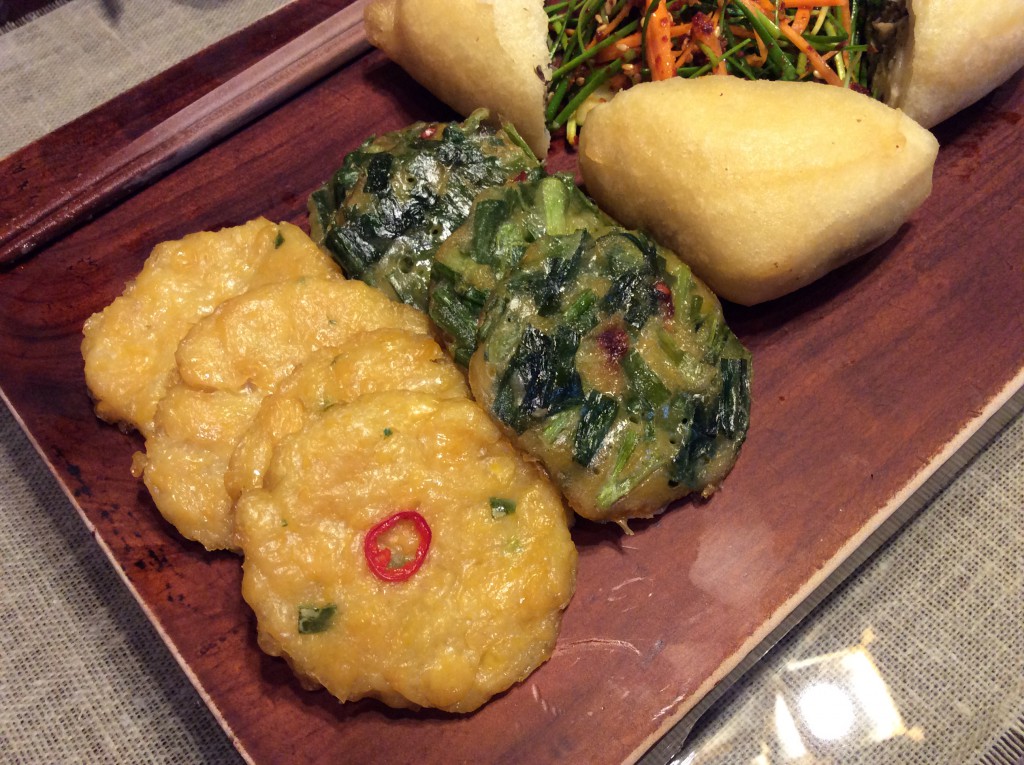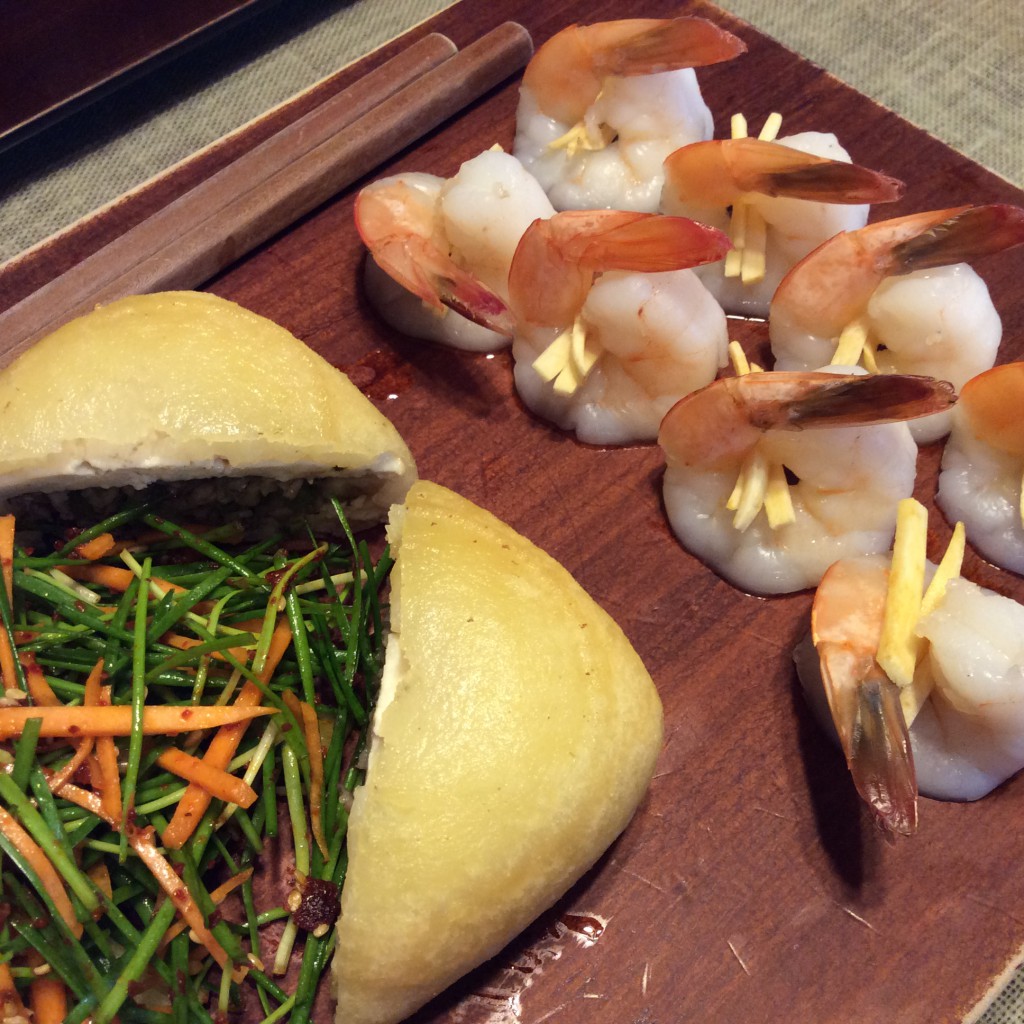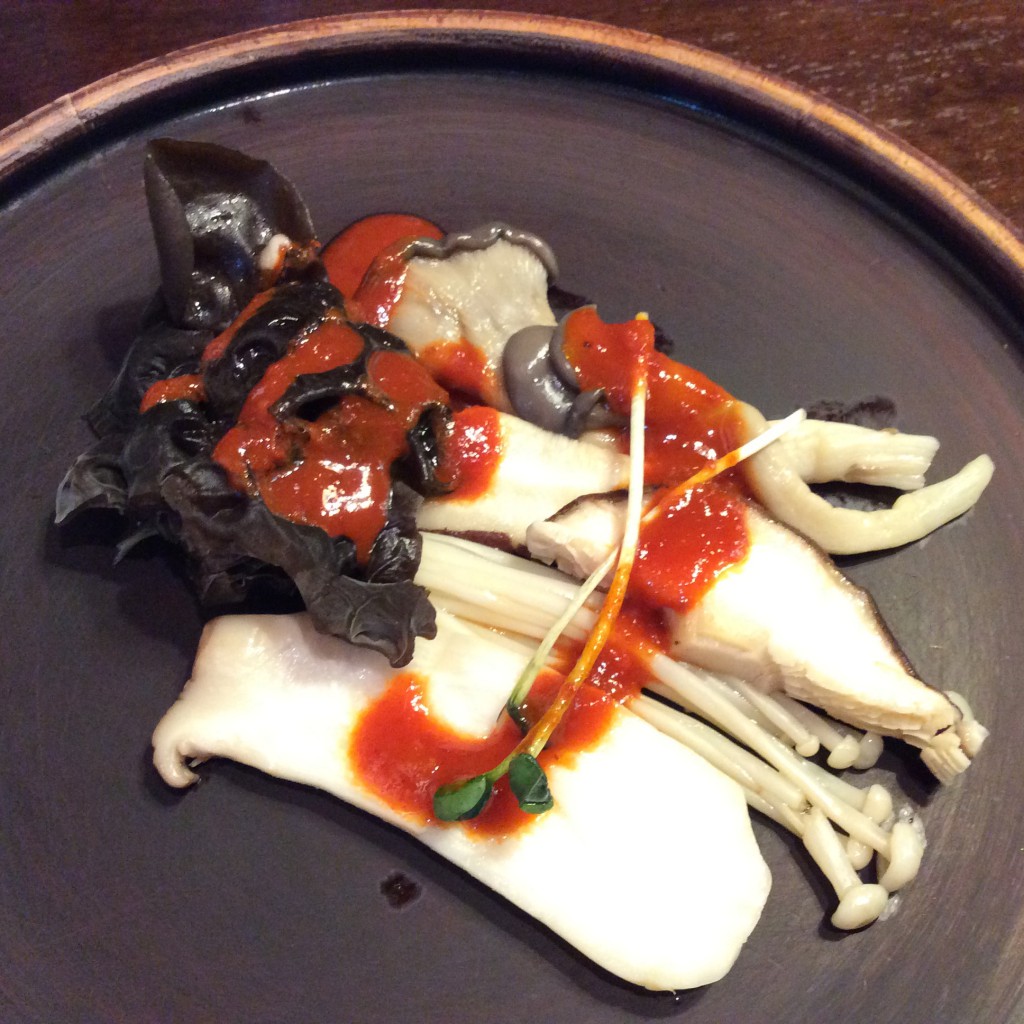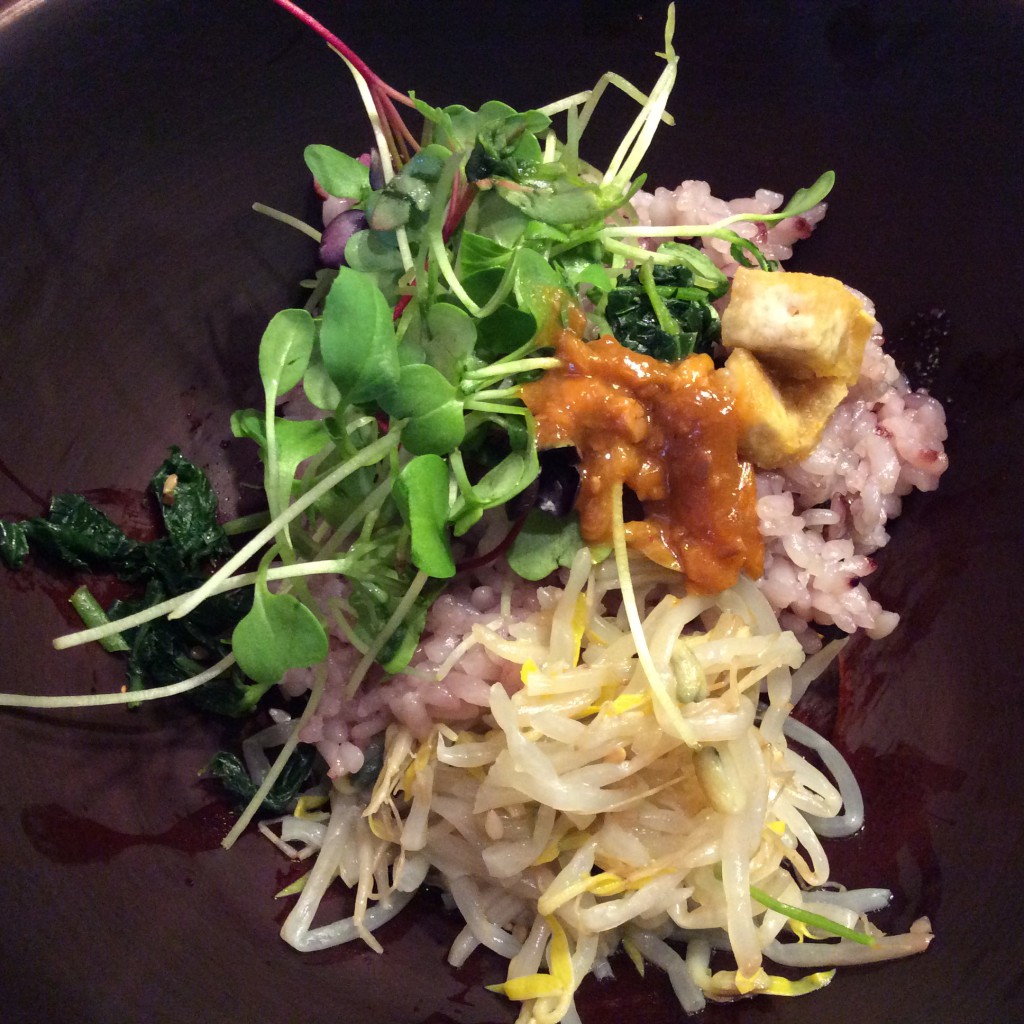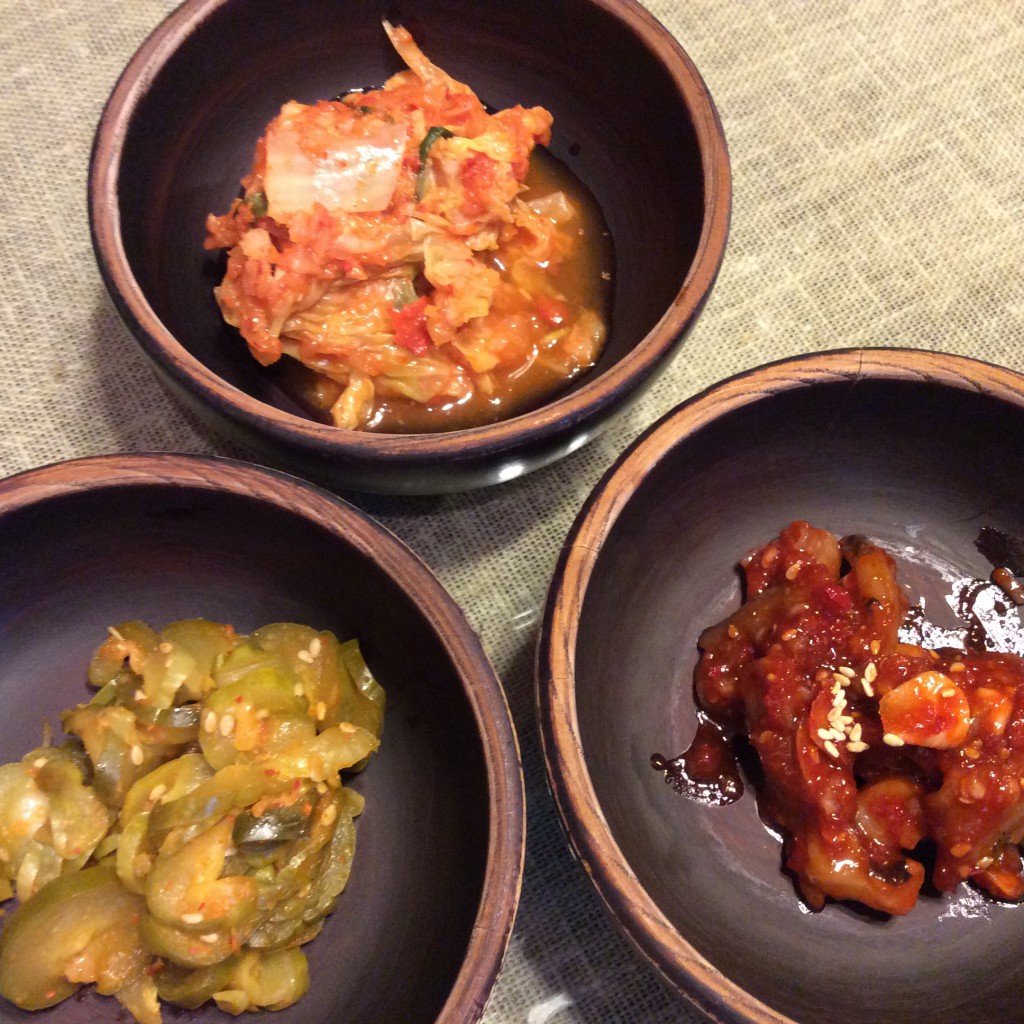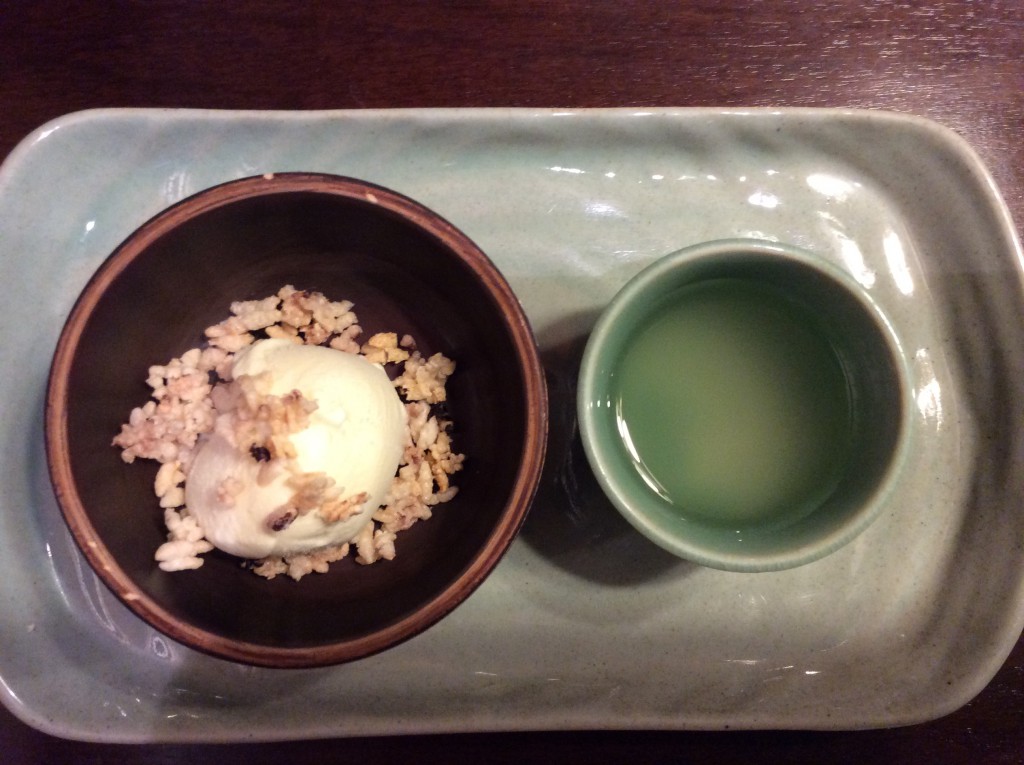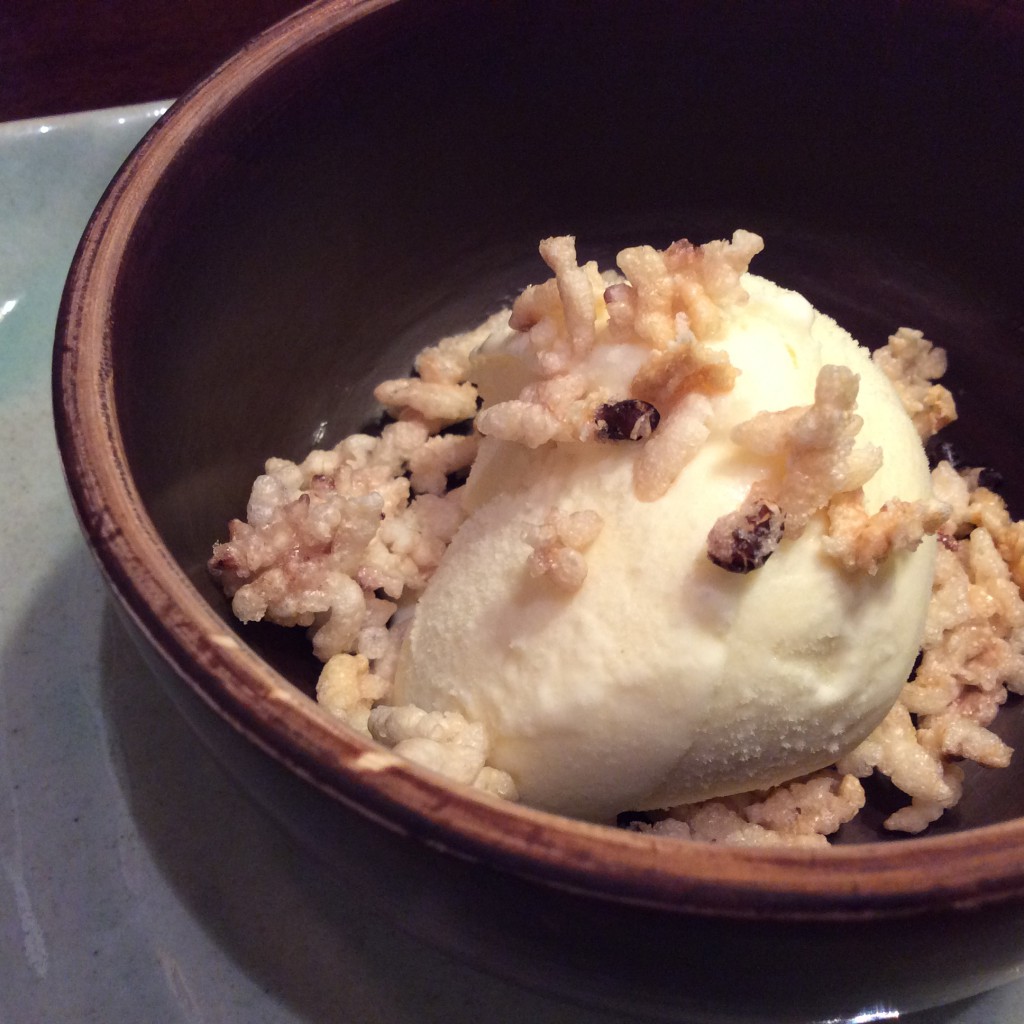 Traditional storage jars line the path as you enter Pulhyanggi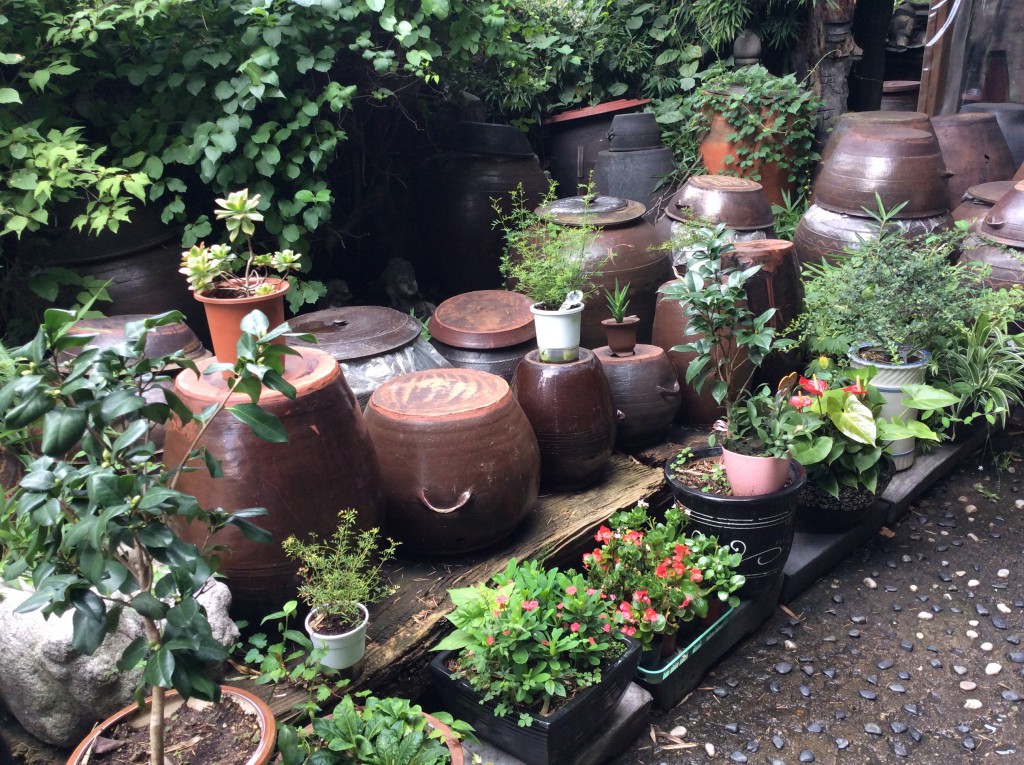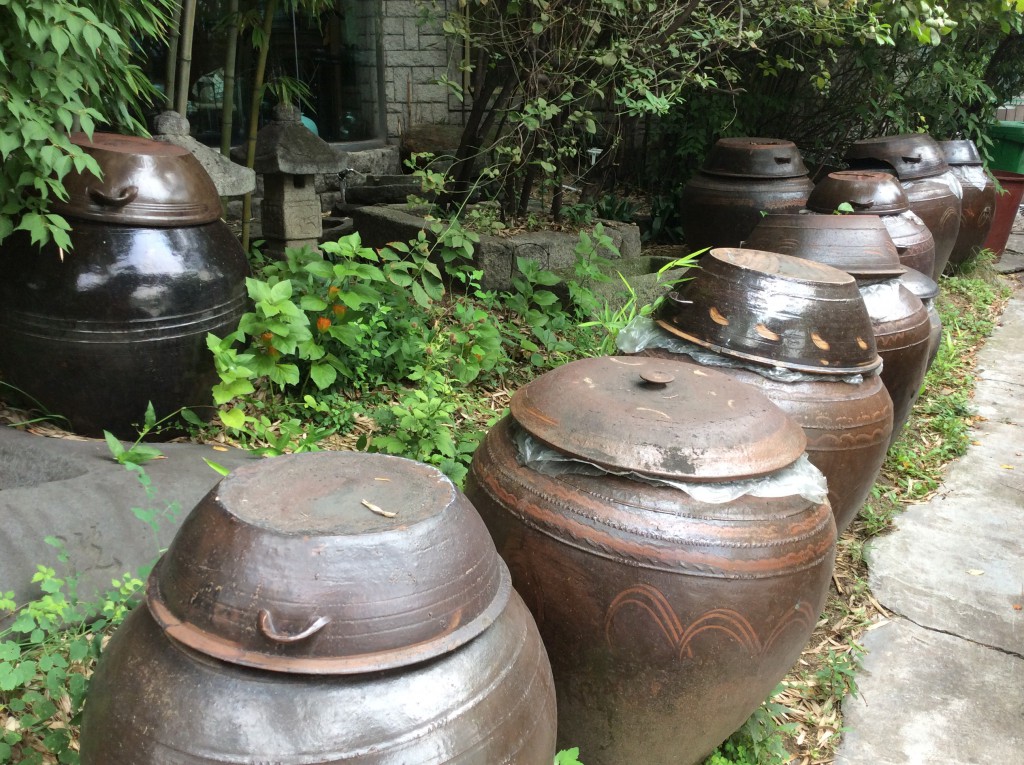 This restaurant is in the same area as the Leeum Museum and Passion 5. An idea is to start at Passion 5 for breakfast at 09:00, cross the road to the Leeum museum at 10:30 and then have lunch at at Pulhyanggi at 13:00 (you need to catch a taxi to the restaurant). Alternatively, start with an early lunch at 11:00, catch a taxi to the museum and then head to Passion 5 for tea afterwards. Note that the Leeum Museum is closed on Mondays.
Sweet things and kimbap feature in the next post.
Addresses and Details (correct as of 01 August 2015):
Dadam
1st basement floor of M Building, 445 Dosan-daero, Cheongdam-dong, Gangnam-gu, Seoul. Phone number: 02-518-6161. The restaurant is open throughout the year for lunch from 12:00 to 15:00 (last order at 13.30), and for dinner from 18:00 to 22:00 (last order at 20:30).
To take the Metro, get off at Cheongdam station (line 7) Exit 8 or Apgujeong Rodeo station (Bundang line) Exit 3. The address in Korean if you are taking a taxi is: 서울시, 강남구, 청담동, 도산 대로 445, 엠빌딩 지하 1층.
Pulhyanggi
146, Hannam-daero, Yongsan-gu, Seoul. Phone number: 02 796 3490. You will need to take a taxi here and the address in Korean is 서울시, 용산구,  한남대로 146 (한남동). Opening hours are 11:00 to 22:00.
* This blog has photos of dishes similar to the ones we ate at Dadam in March. I was so happy to be reminded of that lunch.