Time flies when you are having fun.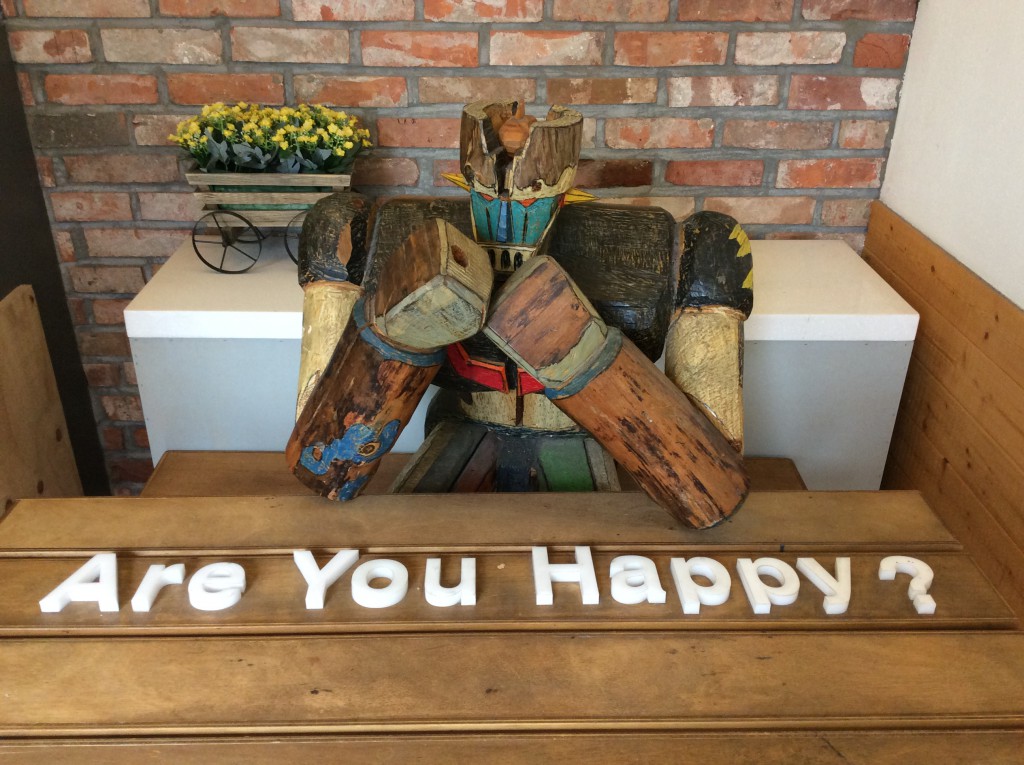 It's nearly the end of August and time to wrap things up before the new term begins.
Wrapping up is what kimbap (김밥) and ssambap (쌈밥) are all about.
Kimbap: This is similar to sushi rolls but the rice is not seasoned. Besides home-made ones, we have eaten them in Gwangjang Market. A new favourite is 김선생 – Kim seon saeng – Teacher Kim.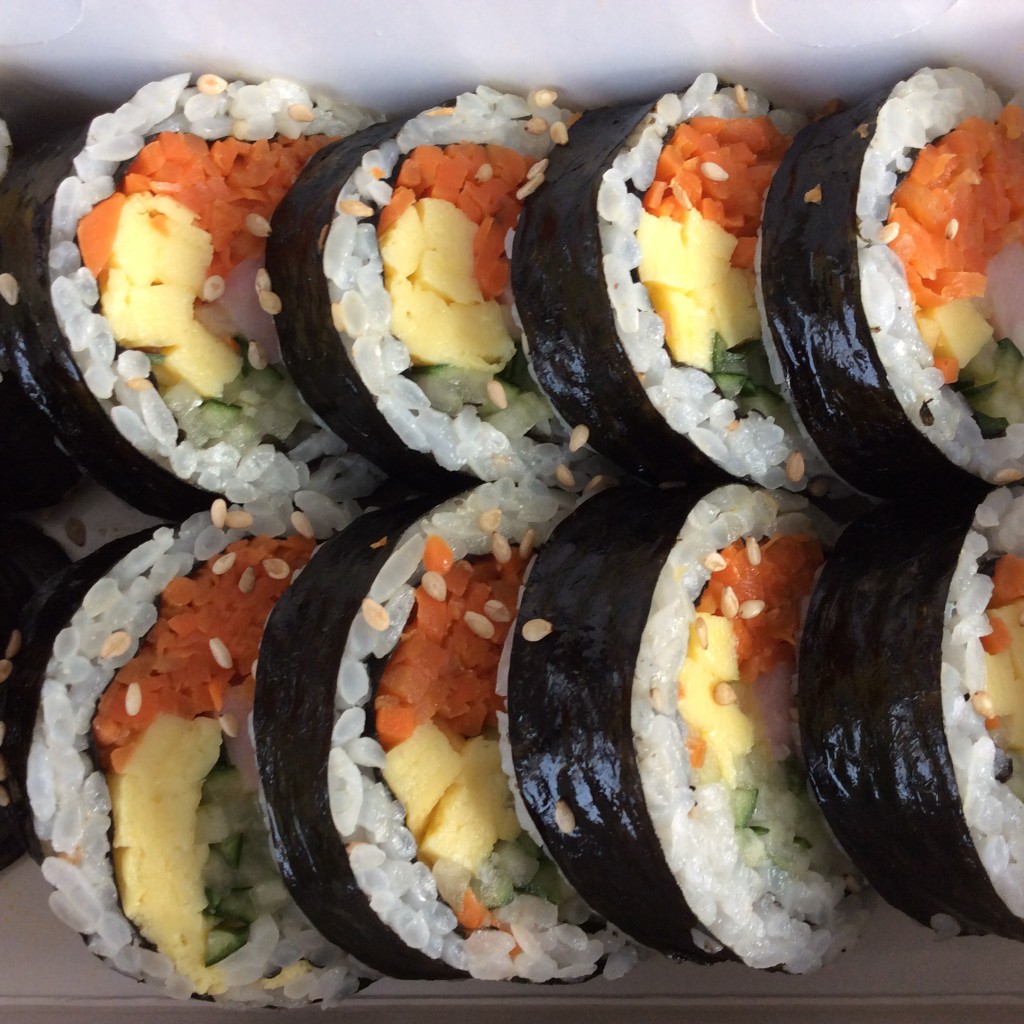 The menu is short and simple. Each kimbap is filled with rice, thinly sliced strips of cucumber, carrot, burdock, radish and egg omelette. You only need to choose the extra ingredient: tuna wrapped in sesame leaf, bulgogi beef, spicy pork, ham, cream cheese (!) or crispy prawn and squid.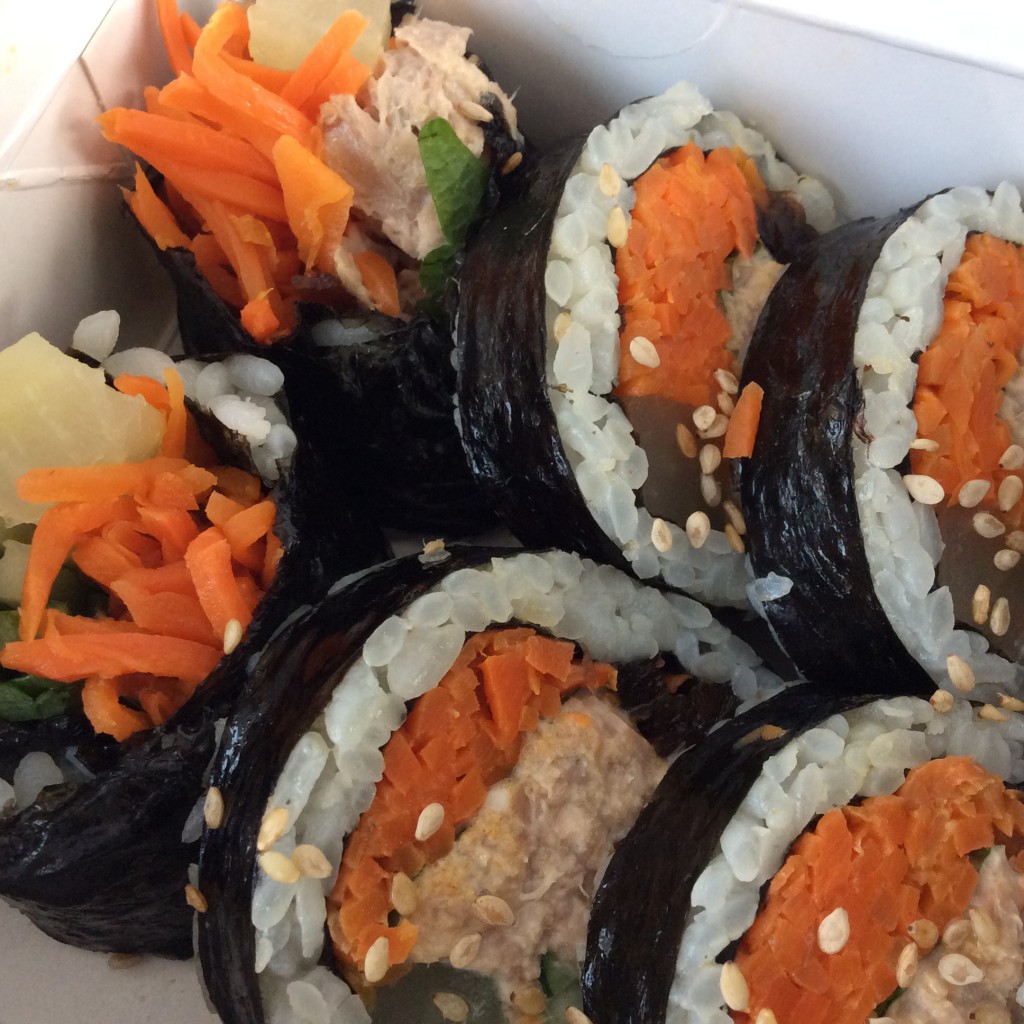 Filling and rolling this kimbap is an art and the shops have glass windows where you can see the staff expertly at work. When you are starving and waiting in a long queue, strange thoughts pop into your head: I wonder if anyone can pummel me into a dress as expertly as that ajumma* is stuffing the ingredients into the seaweed wrapper?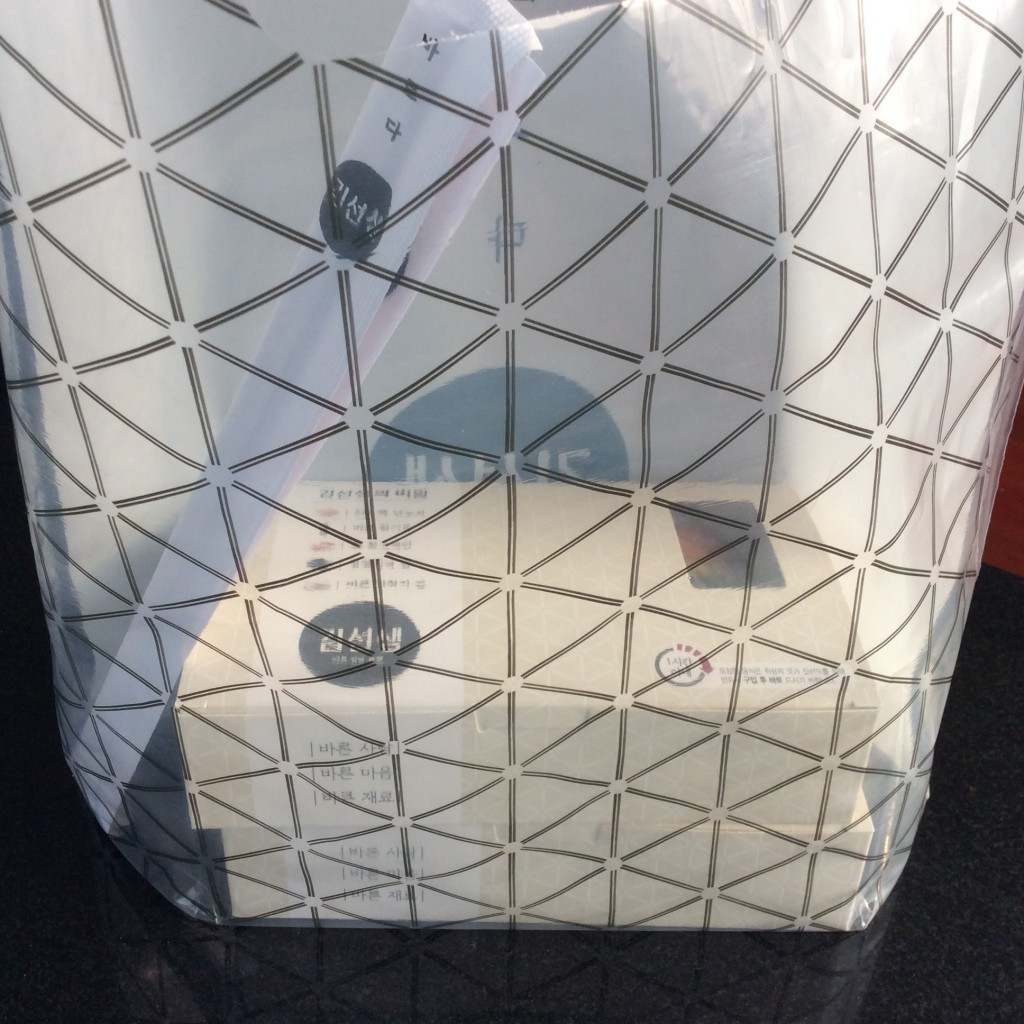 Ssambap: This is grilled meat and rice wrapped in fresh salad leaves. Dachai in Dongdaemun will be in Junior 2's heart forever because of its smoky and juicy grilled mackerel. Indeed, she asked Auntie SS to bring her here again but we ran out of time. No doubt this is where we will head to as soon as we arrive in Seoul for our next trip…really…because it is open 24 hours a day. The lettuce leaves here are crispy and huge (perfect for wraps), and you help yourself from a refrigerated counter.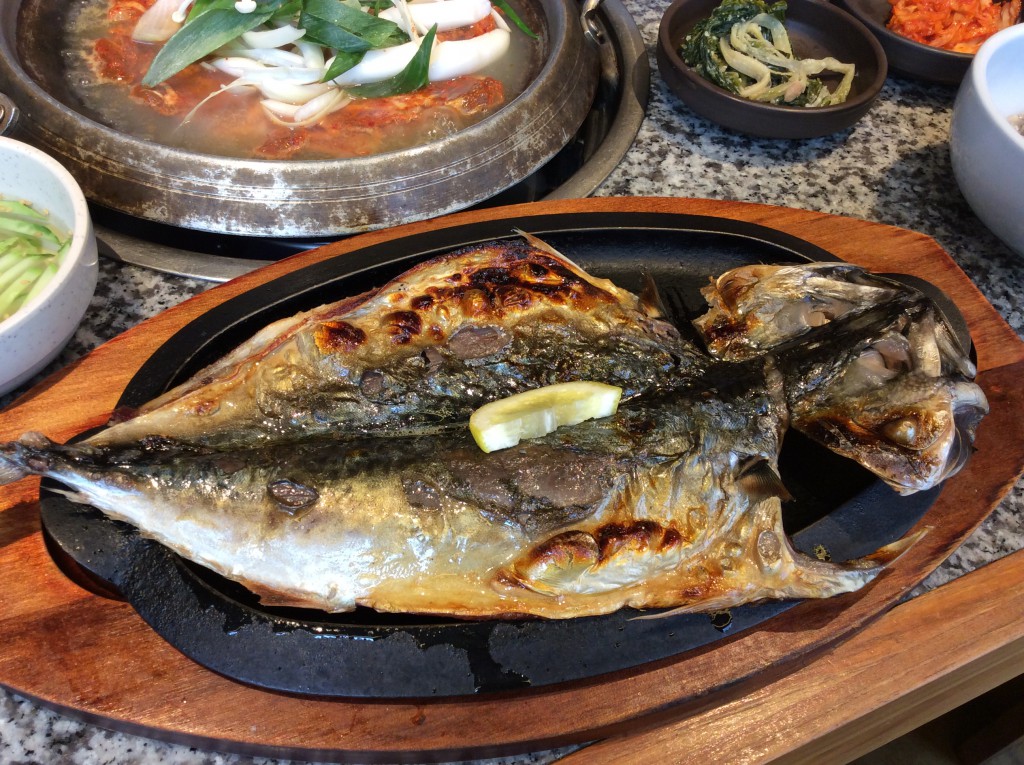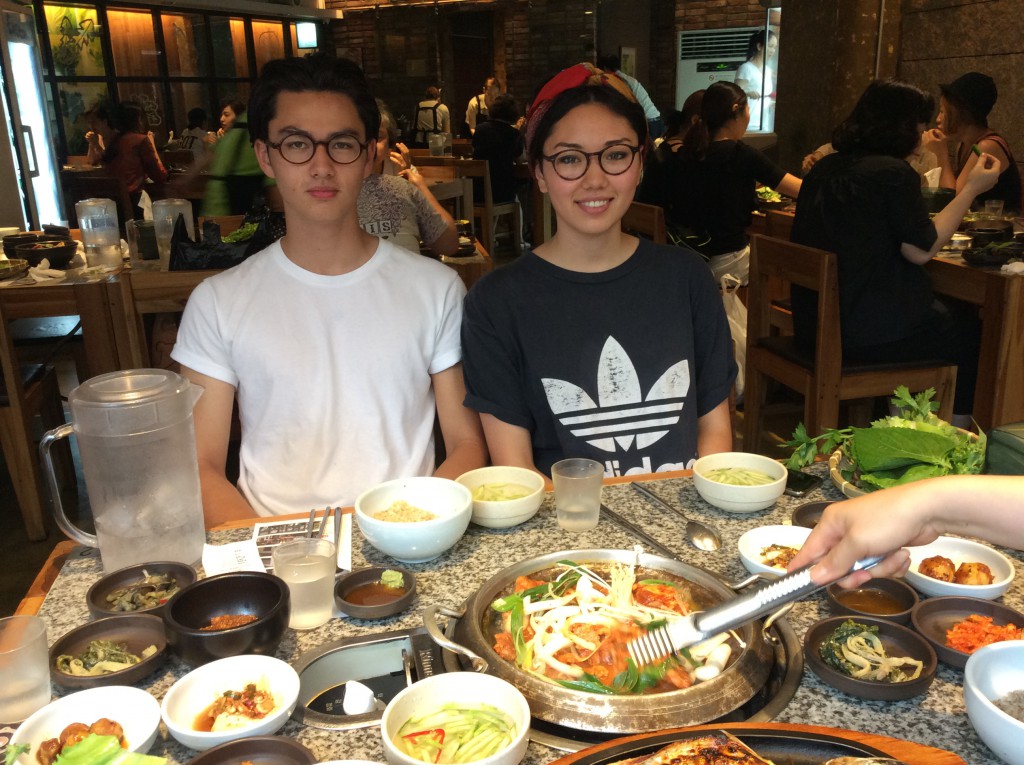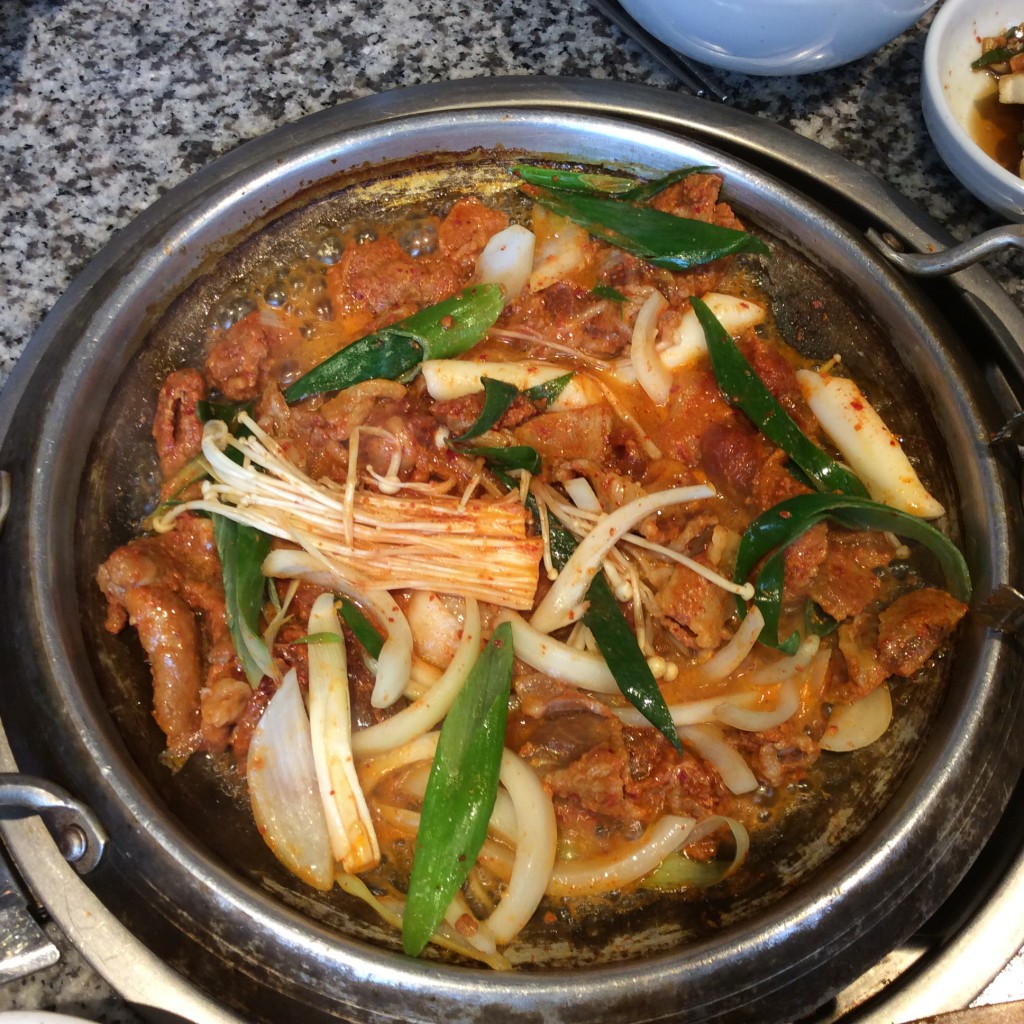 I haven't managed to write about sweet things and iced things but I will do so later in the context of introducing some new recipes in this blog.
고맙습니다! Thank you for following us on our trip around Seoul!
Addresses and Details (correct as of 01 August 2015):
Kim Seon Saeng 
There are branches all over Seoul so look out for their logo and distinctive takeaway bags. If you catch an office worker holding one just ask him where the shop is (김선생김밥…어디에서? – Kim seon-saeng kimbap…eodi eseo?)
The Gwanghwamun branch (closest to where I was staying) is located on the ground level of D Tower. Nearest Metro Gwanghwamun (Line 5, Exit 3) – as you leave the station, head towards Kyobo Bookstore, cross Jong-ro 1-gil and look for D Tower. The shop is down a paved and sheltered alleyway. Address in Korean: 서울시, 종로구, 청진동 249, 종로D타워 1층 104호, 105호. Phone number: 02 2251 8188. Opening hours are from 08:00 to 21:00.
Dachai
There are seven branches but the one in Dongdaemun is opens 24 hours. Address: 2F, Dongwon Plaza, 213-2, Sindang-dong, Jung-gu, Seoul. Phone number: 02 2231 3392. This is 300 metres north-east of the Dongdaemun Design Plaza (nearest Metro Dongdaemun History and Culture Park, Lines 2, 4 and 5, Exit 1).
The nearest Metro stations to the restaurant are Dongdaemun (Lines 1 and 4, Exit 7) and Sindang (Lines 2 and 6, Exit 10). It may be better to take a taxi: the restaurant's name is 다채 동대문점. The address is 중구, 신당동 213-2, 동원프라자 2층.
* an ajumma is a middle-aged, usually married, woman.