Gochugaru Girl has an admission to make.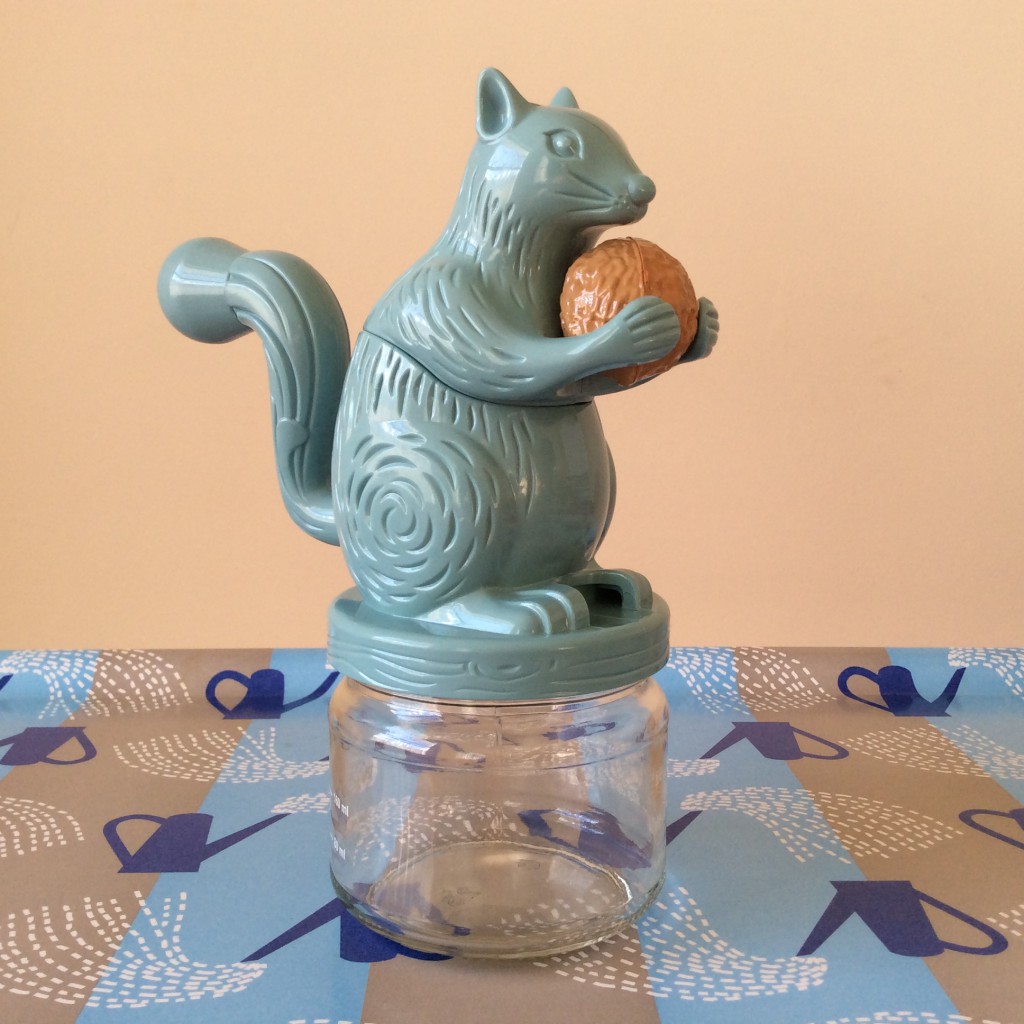 In times of stress I sharpen pencils in order to free my mind of troublesome thoughts.
It is Monday and all I see ahead is a week of meetings. There must be something I can do that is fun today.
One of the Christmas presents I received was a Squirrel Nut Grinder. Just looking at it made me smile. You fill its belly with nuts, and when you turn its tail, an internal mechanism grinds the nuts for you to use.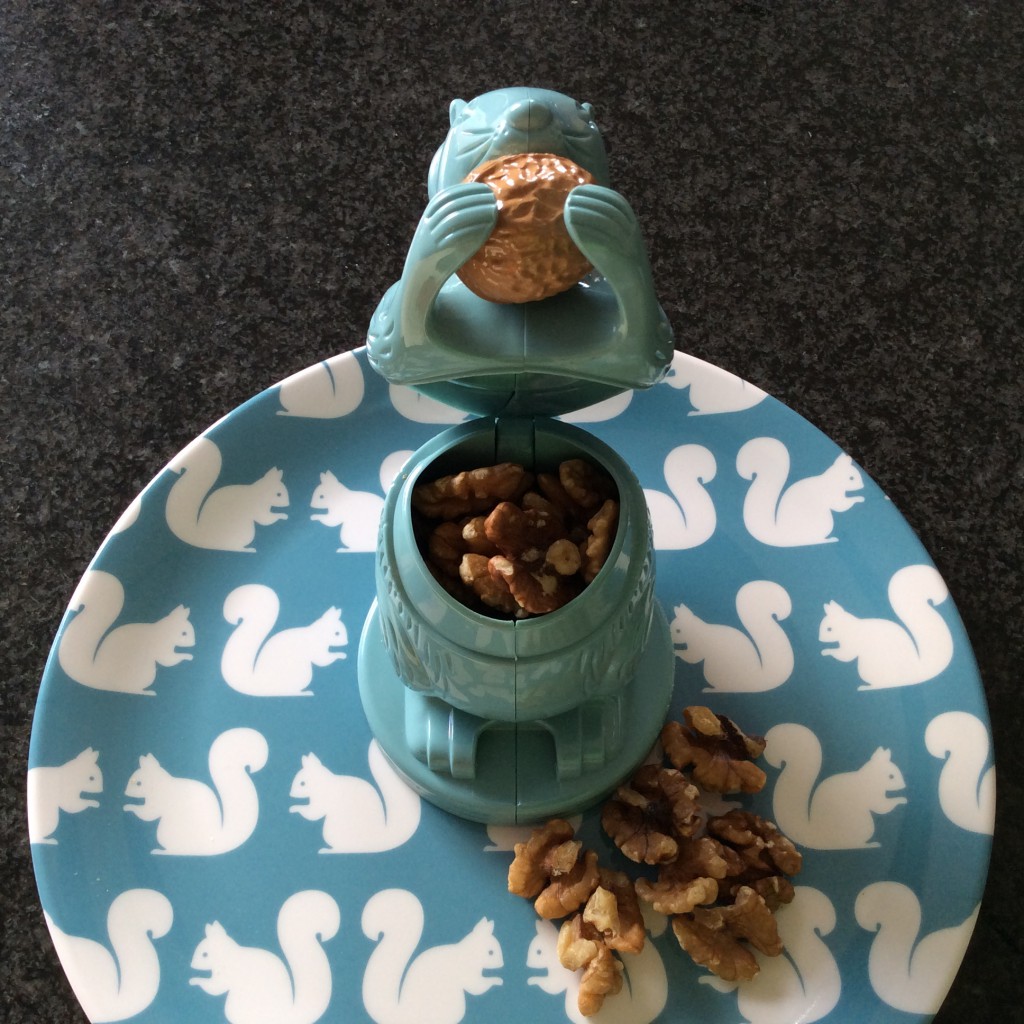 I have some dates to use up and so a walnut, orange and date cake is what I am making today. I am calling it Squirrel Cake, although it is really a date and walnut cake. This one is special on account of the way the walnuts are ground. At least you can eat the nuts which you can't do with pencil shavings…
This post is for my friend 가희 who is teaching me Korean. Last week I had a test (on directions) which fortunately I did not fail. I was so relieved that when I came across these signs whilst out shopping I even translated it immediately in my head.
Now in Korean: 똑바로,  오른쪽으로 도세요,  뒤돌아가서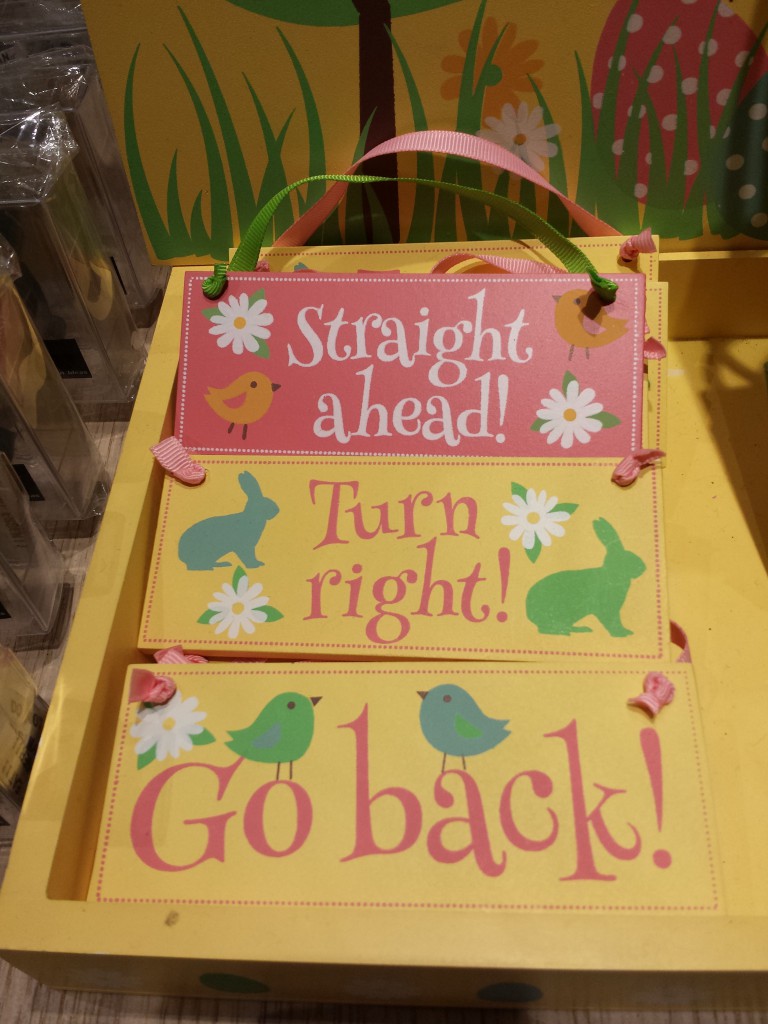 It was really fun to turn Mr Squirrel's tail round and round, and even lovelier to have some cake to eat at the end of the day. I think I might survive this week after all.