Gochugaru Girl wishes Mr Gochugaru a very Happy Birthday.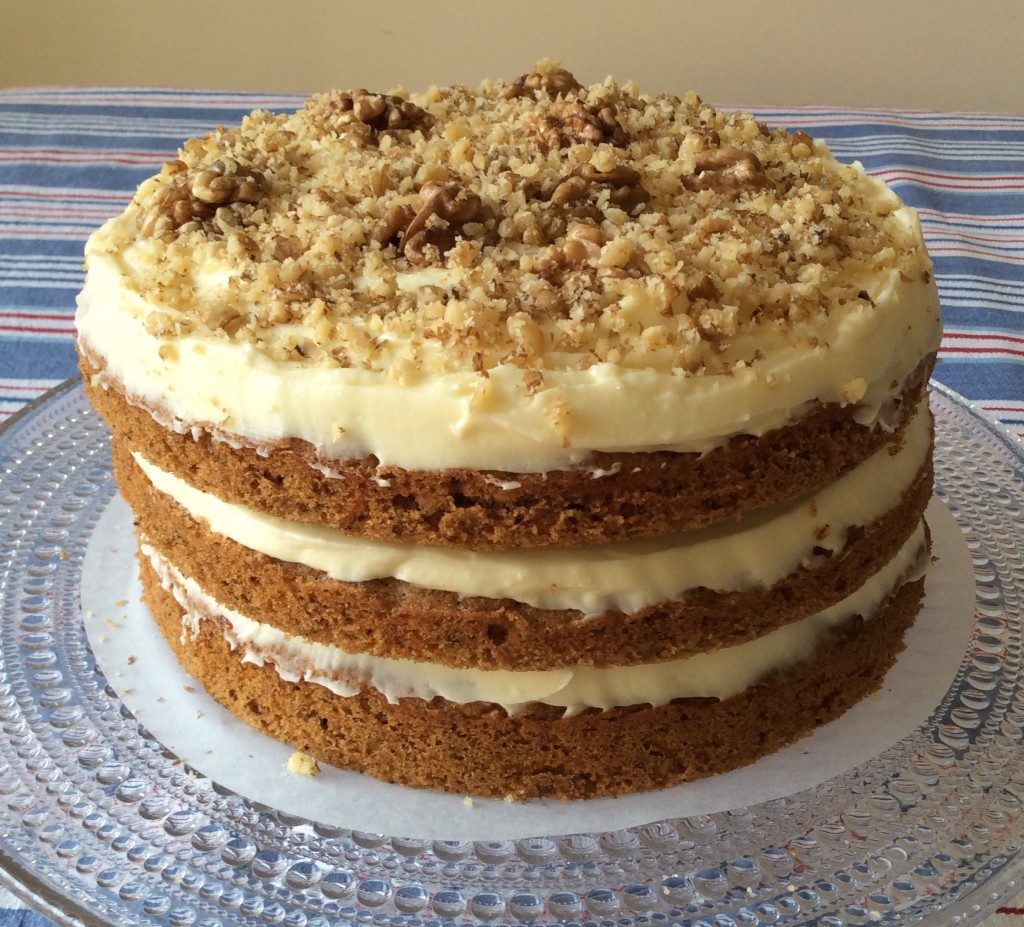 I didn't forget to buy a card…I just thought this was a more novel way to send my wishes.
Mr Gochugaru doesn't like to be the centre of attention, so we would just like to say that we love him because he never makes a fuss, never complains and always asks if anyone wants the last piece of cake (before eating it himself).
He is, of course, an English Gentleman.
Not only is he very good company, he is very knowledgeable in the one area where I am totally deficient: Maths.
In discussing trigonometry with Junior 3, Mr Gochugaru has a lot to say about sin, cos and tan. Of course in my world sin is what keeps you from having a right relationship with God, cos is the lettuce for a Caesar salad and tan is what you would hope for in any holiday. This is why I stay away from Maths.
A birthday calls for a cake and I am making one of our family's favourite: I have collected more recipes for carrot cake than any other type of cake. This is the first I will feature in this blog, and is slightly adapted from the Rose Bakery cookbook*. They make theirs in individual moulds and whilst this looks pretty, it is not designed to be shared.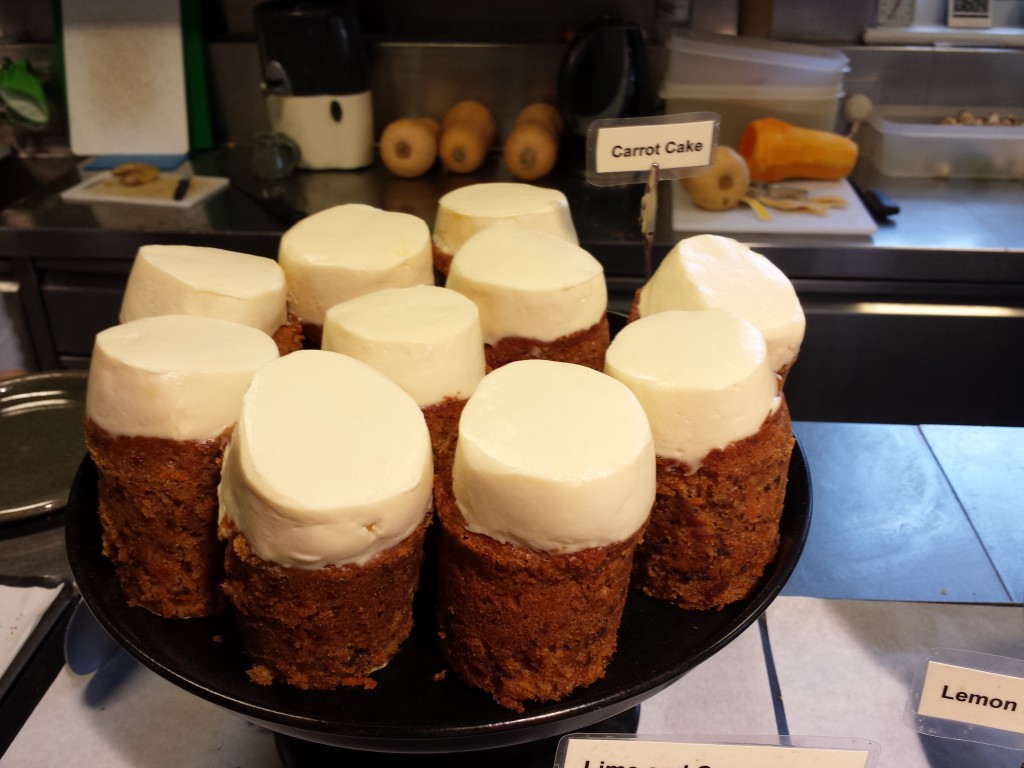 A word about Rose Bakery: everything they make is delicious but the eating experience leaves a lot to be desired. The London branch, housed on the 4th Floor of the Dover Street Market, is cramped. We visited one branch in Paris and was so disappointed with the wait – their customers took forever to order, eat and leave – either Londoners need to slow down or Parisians need to speed up. There is a branch in Seoul and if I am keen enough I might just visit it one day.
Meanwhile, the cookbook is a treasure and the next generation is already hooked, since Niece Number 1 made an apple pie from it in her Christmas holidays.
The recipe is for an 8 inch/ 20 cm round cake, which will feed 12 people easily. If you halve the quantity, it will make a 2-lb loaf cake. However, it is simply better to use the recipe to make two loaf cakes: one to keep and one to give away.
For the Cake
4 eggs
225 g soft brown sugar
300 ml sunflower oil
350 grated carrots
150g plain flour
150 g wholemeal flour
1 teaspoon ground cinnamon
1 ¼ teaspoons baking powder
½ teaspoon bicarbonate of soda
¼ teaspoon salt
150 g finely chopped walnuts
For the Cream Cheese Icing:
150 g unsalted butter, softened
300 g Philadelphia cream cheese
120 g icing sugar, sifted
2 teaspoons Boyajian orange oil
1 tablespoon lemon curd
Whole and ground walnuts for decoration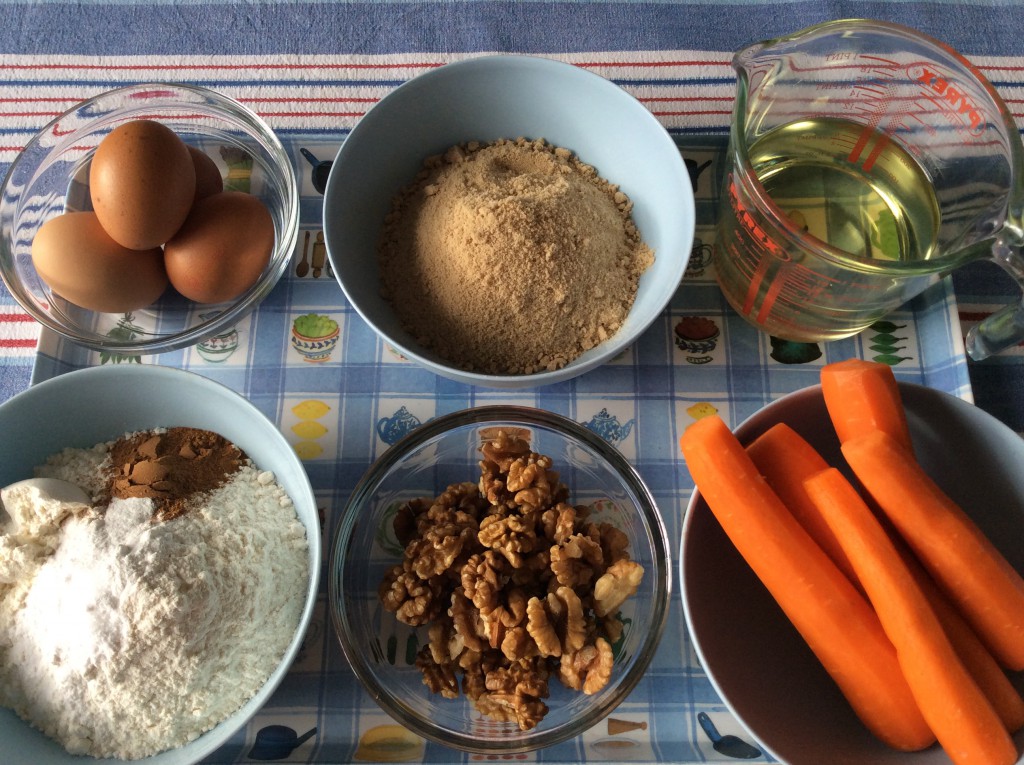 You will also need three 8 inch/ 20 cm round baking tins.
How to Make:
Preheat the oven to 180°C/gas mark 4/350°F.
Butter and line the cake tins.
Beat the eggs and sugar until they have expanded in volume, and appear light and fluffy.
Slowly pour in the oil and beat for a few more minutes.
Fold in the carrots.
Sift in the flours, cinnamon, baking powder, bicarbonate of soda and salt.
Finally, fold in the walnuts.
Divide the mixture into the prepared tins and bake in the preheated oven for 30 minutes, or until the cake bounces back when touched. A metal skewer inserted in the centre should come out clean.
Leave the cakes to cool slightly in the tin before turning out onto a wire cooling rack to cool completely.
To make the icing, beat the butter with the cream cheese for a few minutes until the mixture is smooth.
Add the orange oil, lemon curd and icing sugar. Mix well and ice each layer, and finally top with the walnuts before serving.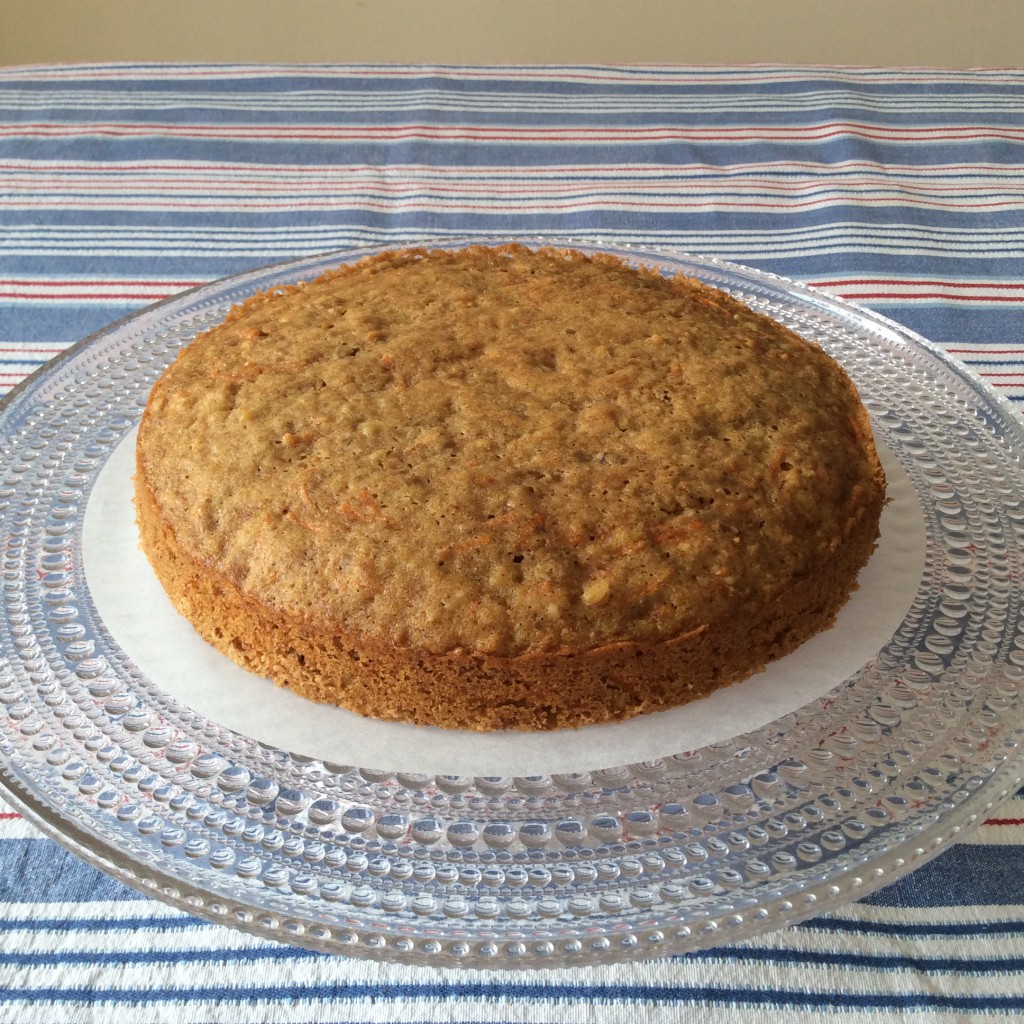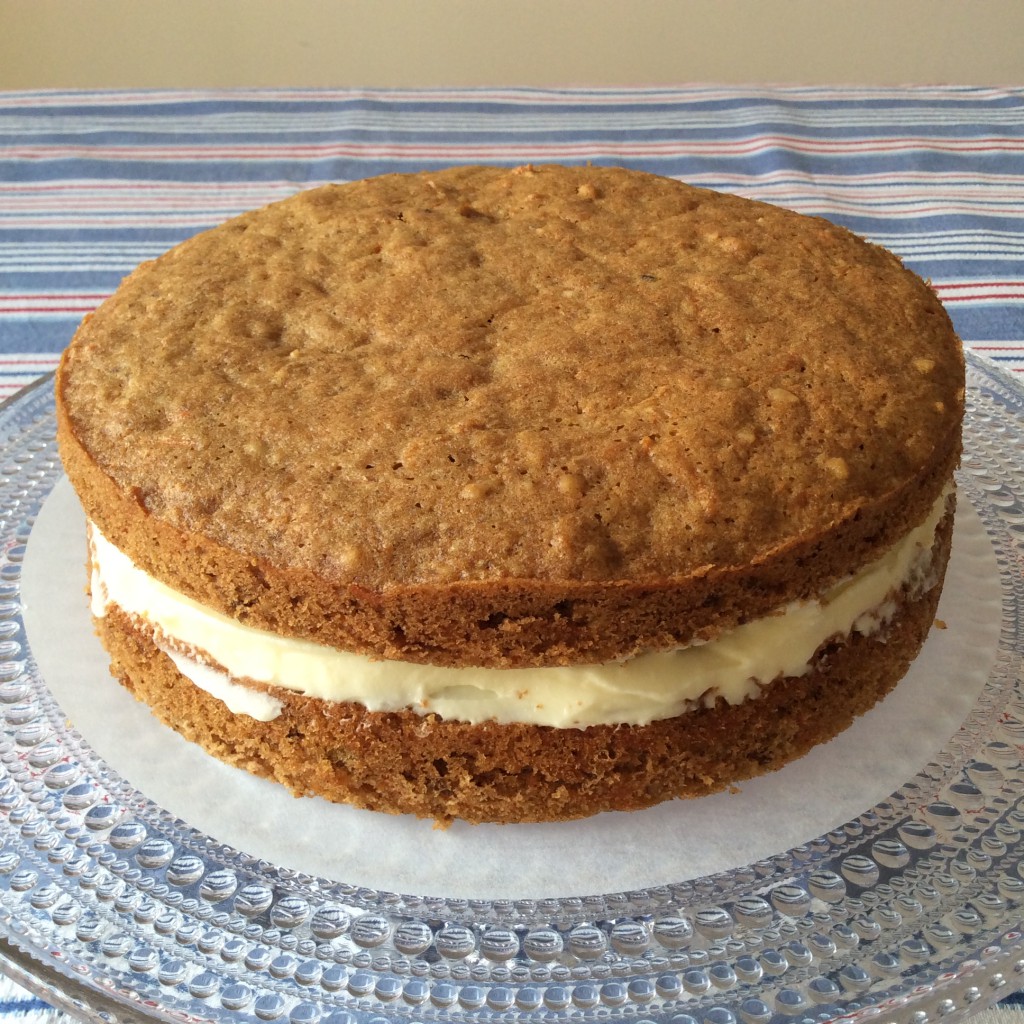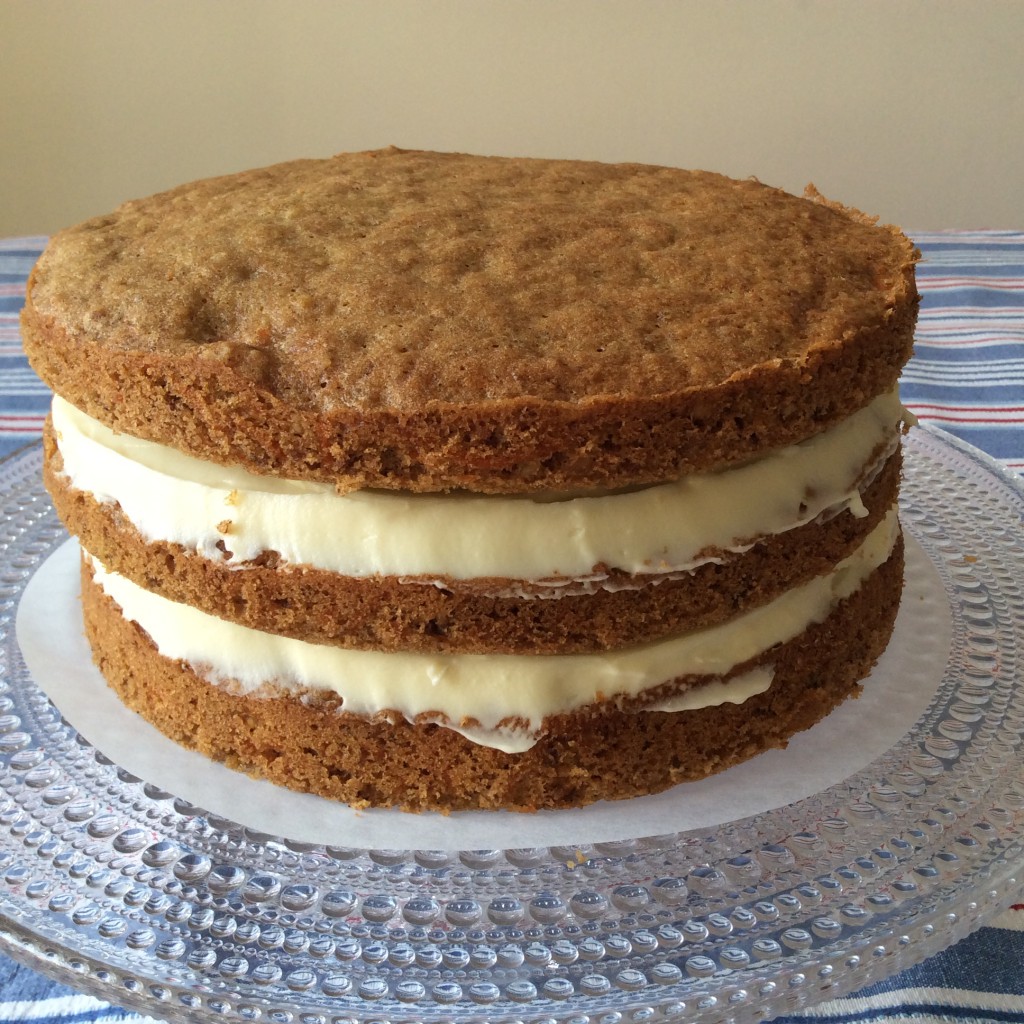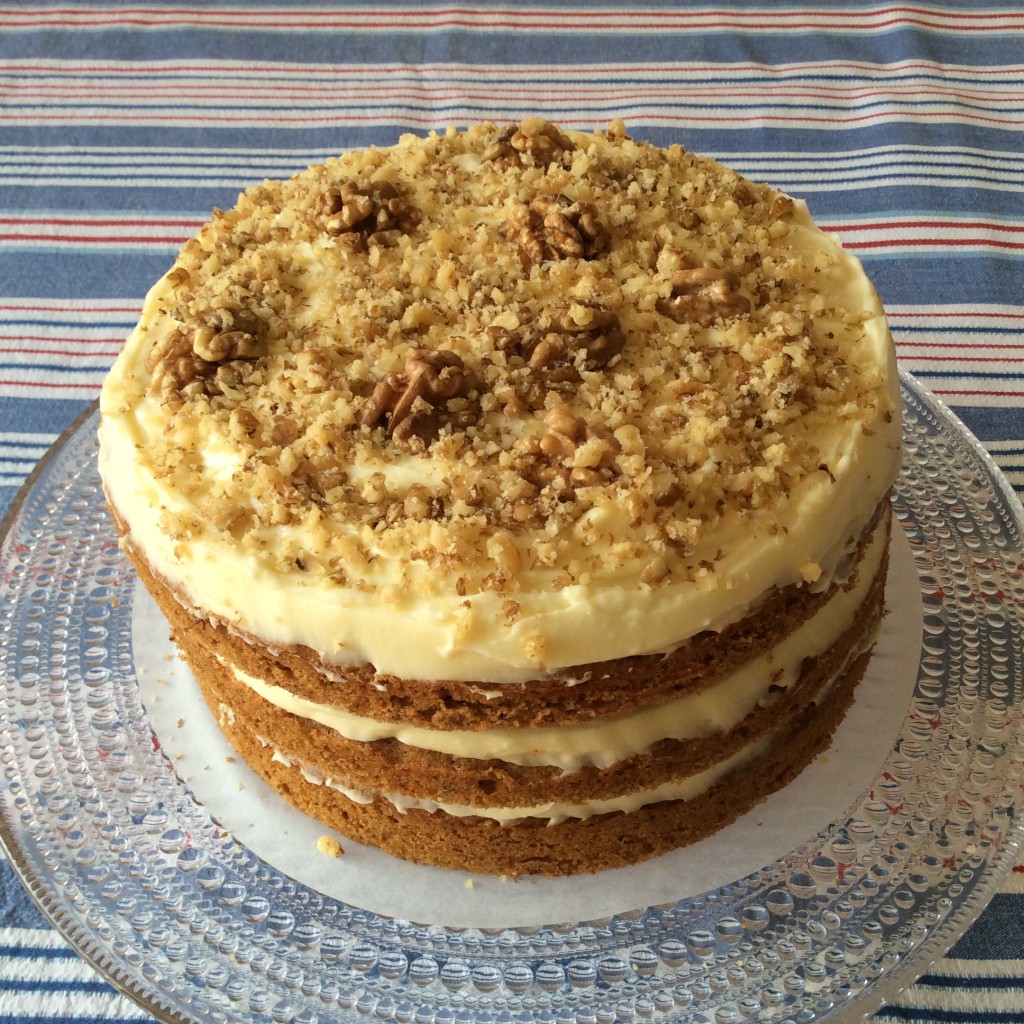 * Breakfast, Lunch, Tea: The Many Little Meals of Rose Bakery by Rose Carrarini, Phaidon Press , ISBN: 978-0714844657