Gochugaru Girl has 24 hours in Lantau Island to rest before an onward flight to Shanghai.
To maximise both sightseeing and sleep time we are staying as close to the airport as possible.
It is a testament to Cathay Pacific Airline's efficiency that its flights almost always take off and land on schedule. Check-in at Heathrow took five minutes, the on-board service and food was pretty ok, the entertainment afforded me four Korean movies and my luggage arrived at the carousel safely upon arrival.
People still speak fondly of the old Kai Tak airport and the dramatic view of the city rooftops as planes cautiously descended to its runway. Indeed it is possible to purchase nostalgic photos in local book shops. The new Hong Kong airport was built on Lantau Island and what it lacks in the drama department it makes up for in space, light and Michelin starred dining (more later).
The Marriott SkyCity is next to the airport and a shuttle bus picks you up when you arrive and drops you off when you leave. It was a deliberate decision to stay here for one night, as Mr Gochugaru was very keen to go on a cable car ride.
Over the course of 40 years I have taken a few cable car rides, beginning with the very first thrill on the one at Bukit Nenas (Pineapple Hill) in Kuala Lumpur. The second was from Singapore to Sentosa. The third was the one at Ocean Park in Hong Kong: this we would not do again as Mr Gochugaru was very ill the last time we visited and the memory of that visit is still quite traumatic. In between we have had rides on some in the European Alps.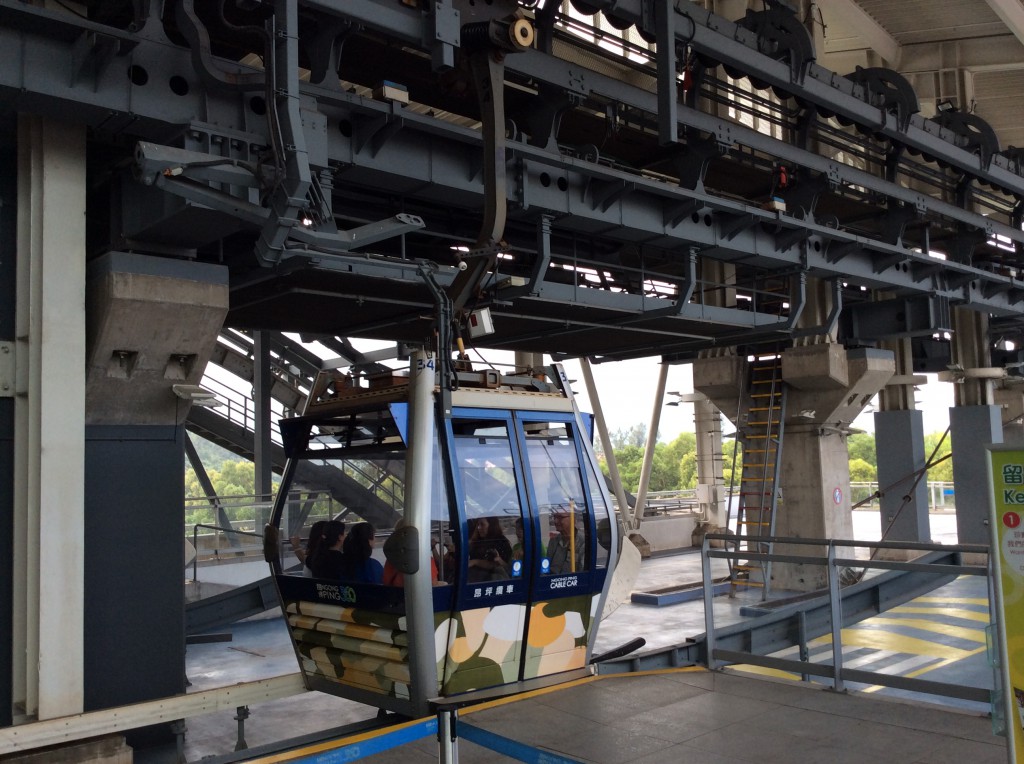 None, however, was quite as fun as the one today to Ngong Ping. This is where staying at the Marriott is advantageous, as it provides a package when you book a stay here. If you land early in the morning, it is possible to drop your bags, freshen up, have a coffee and croissant at the cafe, then take the hotel's shuttle bus at 9.30am to the entrance of the cable car ride.
It is necessary to start early if you can, as the ride is popular and the queue builds up quickly. It may seem silly to opt for another ride after sitting on the plane for 12 hours, but the lush greenery is very restful to your eyes: I did watch movies throughout the flight, after all.
The ride takes 25 minutes, and is nearly 6 kilometres long, each way. What fascinated us was that the exact same route can be done on foot. Way below us, on ground level, were extremely well maintained stone paths and wooden steps. Judging by the number of hikers we saw, this is a popular activity to help pass the day.
Although the ride is relaxing, there is not much to do once you arrive at Ngong Ping village. Around 20 years ago Mr Gochugaru and his dad came to view the statue of the giant Buddha here. At the time they had to catch a ferry from HK Island to Lantau, then take a bus to the top of the hill. His reason for wanting to take this cable car ride was perhaps to relive a few moments from that day.
At the base of the cable car station there is a shopping mall where you can find lunch, and then the shuttle bus takes you back to the hotel for a much required shower and short sleep.
Whilst is it possible to have dinner at the hotel, the food would not represent great value for money. It is also possible to catch a train to town, but that would defeat the purpose of avoiding it in the first place. So dinner is another shuttle ride back to the airport which has some decent restaurants. Personally I love noodles and dumplings so Crystal Jade it is.
However anyone adventurous should head to what I imagine must be the only Michelin starred restaurant in an airport. Hung's is a Chinese restaurant famed for its nose to tail dishes, and since it also offers poultry I am keen to add it offers tongue to web eating.
One final note: our room was not available any earlier than 2pm so upon collecting our key cards, the young man at Reception smiled and said he had upgraded our room to one with an ocean view. This has proved the best joke of the day. Hong Kong and Hongkongers are not known for being idle. Ocean view? Mr Gochugaru looked out our panoramic room window and said, 'I think he means a reclaimed land view…'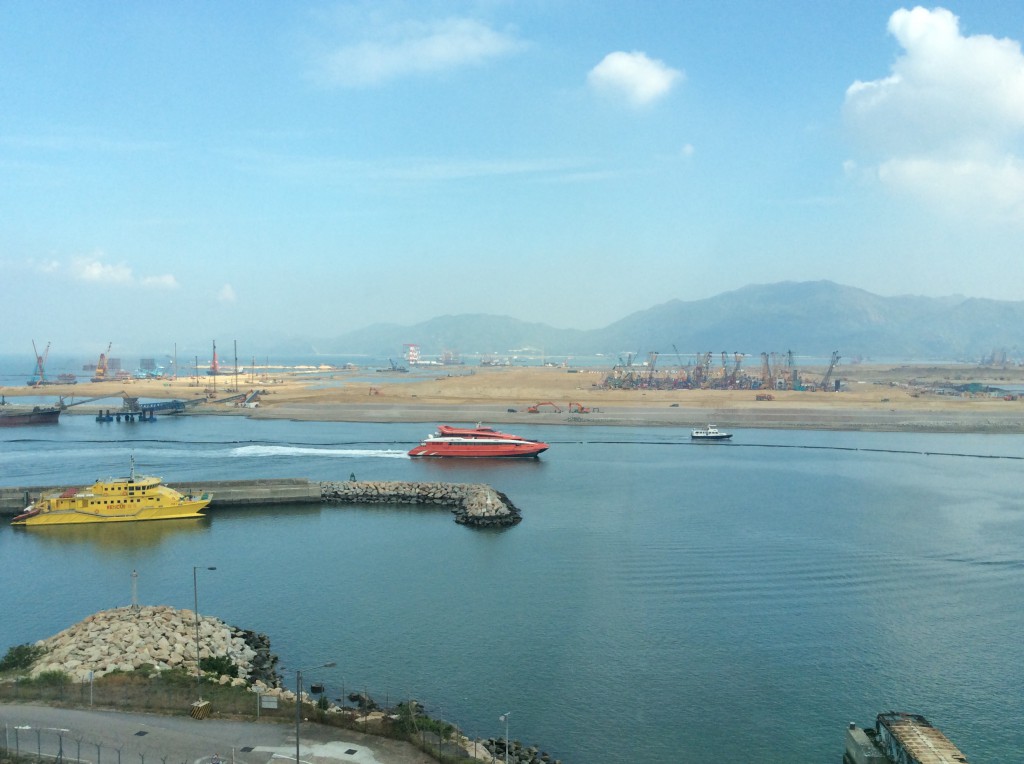 Click for links to the following: