Gochugaru Girl had to resign herself to a delayed journey to Somerset last weekend, as traffic ground to a halt near Stonehenge.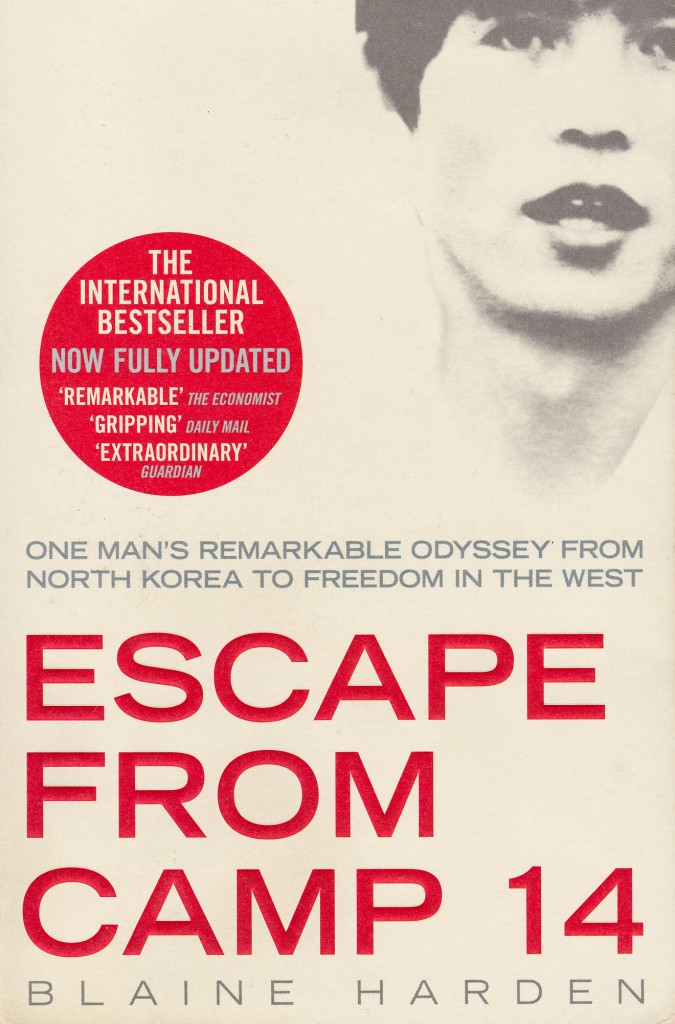 Fortunately I had a book in my bag, which helped pass the time.
Whilst I have read many articles and books on the atrocities perpetrated during China's Cultural Revolution (1966 to 1976) this is the first book I have read about life under the dictatorship of the Kim dynasty in North Korea.
Escape from Camp 14* is a biography of Shin Dong-hyuk, who was born in Camp 14, a political prison. I was drawn by the trailer on the back cover:
No one born in Camp 14 or in any North Korean political prison camp has escaped.

No one except Shin.

This is his story.
On a certain level, I find it difficult to engage with issues concerning human right abuses. The reason is this: all around me, I am faced with ordinary people who face great hardship in their lives. To make a great show of supporting groups which champion human rights (inevitably of people in distant places) whilst ignoring the problems on my own turf would not make sense.
For example, whilst I am able to help the homeless in W1 in a practical way, thorough charities such as ASLAN, I am not able to do so for someone incarcerated in a political prison nearly 5,500 miles away. There are however organisations such as Liberty in North Korea who are devoted to the North Korean human rights and humanitarian crises.
My interest in North Korea stems from my interest in South Korea. It is impossible to visit the latter without reading in all the guidebooks about the Korean Demilitarized Zone (DMZ), about South Korea's readiness for a military attack from the North, about spies, defectors and refugees.
The book is well written and well-paced. The passages describing the torture, abuse and betrayal that the prisoners are subjected to are not so vivid as to lead to nightmares. At the same time, the passages describing Shin's escape from North Korea and his bid for asylum in the South Korean Consulate in Shanghai do not lead immediately to feelings of exhilaration.
This is largely due to faithful reporting by Blaine Harden of Shin's emotions – Shin himself was so traumatised by the events of his life that it took a lot for him to reveal the details of the following: his childhood, time at the prison camp, escape, year in limbo in China and finally his journey to South Korea. Since fear is the only emotion Shin understands, it is difficult for him to describe anything such as joy or despondency.
That most of us are able to feel a wide array of emotions – the highs and lows of life – is something I will now not take for granted.
If fear was the only emotion Shin understood, then the feeling he felt most was hunger. Indeed what kept him going towards China and towards his escape was this dream of having plenty of grilled meat to eat.
I am racing ahead of myself: I should have explained at the beginning the reason that Shin was in this political prison camp. I will explore this in my next post.
Thanks to Junior Two, who urged me to read this book, and who has cooked dinner these past few days which gave me some time to finish reading this most compelling personal life story.
* Escape from Camp 14: One man's remarkable odyssey from North Korea to freedom in the West by Blaine Harden, published by Pan, ISBN  978-0330519540.