Gochugaru Girl spent a contented afternoon the in company of Ji-Young and Ji-Young.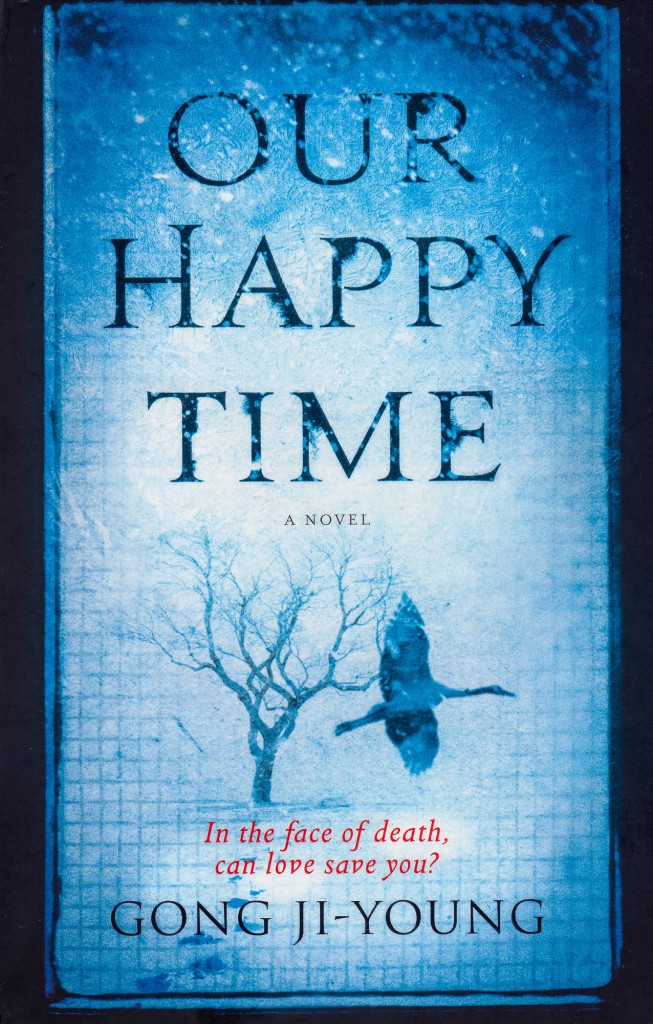 Such quiet afternoons are rare and there is something very special about not being disturbed whilst trying to finish a novel.
Despite its title, Our Happy Time* is not all fun and holding hands whilst taking a stroll in the park on a sunny day. The story is told in alternating chapters by the two protagonists, Mun Yujeong and Jeong Yunsu.
Yujeong is 30 years old, comes from a wealthy and respected family, and has attempted suicide three times. Yunsu is 27 years old, was abandoned by his parents as a child, and is a convicted murderer waiting to be executed for his crimes. They meet when Yujeong accompanies her Aunt Monica, who is a nun, on her weekly prison visits.
Generally I shun novels which explore the uglier side of human life, as I grew up within the confines of a large Chinese family whose elders had no qualms about telling me all about other people's lies, wickedness, betrayal, hopeless struggles and tragic lives. Whatever sadness someone is currently facing, I will have a matching story from my childhood.
I found the book in Stanford's, the travel and map shop in Covent Garden. Flicking through a few pages, and being gripped by the passages I skimmed through, I challenged myself to read the whole book. Perhaps I have been avoiding the reality of what so many people around me have to face on a daily basis, in order to cushion myself from having to think too much on an emotional level.
The reason I could continue reading the book to the end has a lot to do with Yujeong and Yunsu's gradual realisation that a life lived without grace is not a life worth living. Grace, in biblical terms, is defined as the undeserved mercy of God. We see this at work in an ordinary day through an ordinary person when Aunt Monica meets Yunsu for the first time, and tries to give him a Christmas present:
"I'm not giving you a Christmas present to make you feel obligated. I'm not telling you to go to church. I'm not here to talk about religion. Who cares if you believe or if you don't believe? What's important is that you live each day like a human being. I'm sure you don't hate yourself, but if you do, then you're exactly who Jesus came for. He came to tell you to love yourself, to tell you how precious you are, to tell you that if in the future you feel warmth from someone and think, Ah, so this is what love feels like, then that person is an angel sent to you from God. I've never met you before, but I know you have a good heart. No matter what your sins are, they are not all of you!"
The problem is that both Yujeong and Yunsu are initially unable to love themselves, and anyone else, because of their past. In order to do so, a higher love and indeed a higher kind of forgiveness has to take place to overcome their deep-rooted hurts.
This isn't a Christian book per se, but you will have glimpses into what a Christian life can look like, through the words and actions of the people in the story (they were very real to me, so I can't call them characters, as I can actually imagine what they look like).
The novel is not without (bleak) humour. On one of her prison visits, Yujeong ponders:
"Jesus was a death row convict, too. Even if it had been put to a direct vote, he still would have been executed. After all, it was recorded that the angry crowds shouted, 'Crucify him!' But if Jesus had been hanged instead, then Christians would have spent the last two thousand years wearing nooses around their necks and hanging them from church roofs, and statues of Jesus would have dangled by their necks in every church. I suddenly felt thankful that Jesus was executed as a criminal. Otherwise, who would have dared try to comfort Yunsu?"
From one Ji-Young to another Ji-Young, this time the singer of my current favourite song from the slightly older Korean drama Secret Garden. The song is called That Woman (there is a version called That Man) and it speaks of a woman who loves a man but finds herself unable to declare it directly to him. Quite by chance, the lyrics encapsulates perfectly the thoughts of Yujeong.
I wouldn't call Our Happy Time a love story any more than I would call it a redemption story. It has elements of both and because of the very measured way the author has chosen to reveal the life stories of Yujeong and Yunsu, the reader neither plunges to the depths of despair neither is he lifted to the heights of pure happiness. To experience some of the desperation in their impossible relationship, it is necessary to feel the sadness in this song, to feel how hard it can be to live and to love well.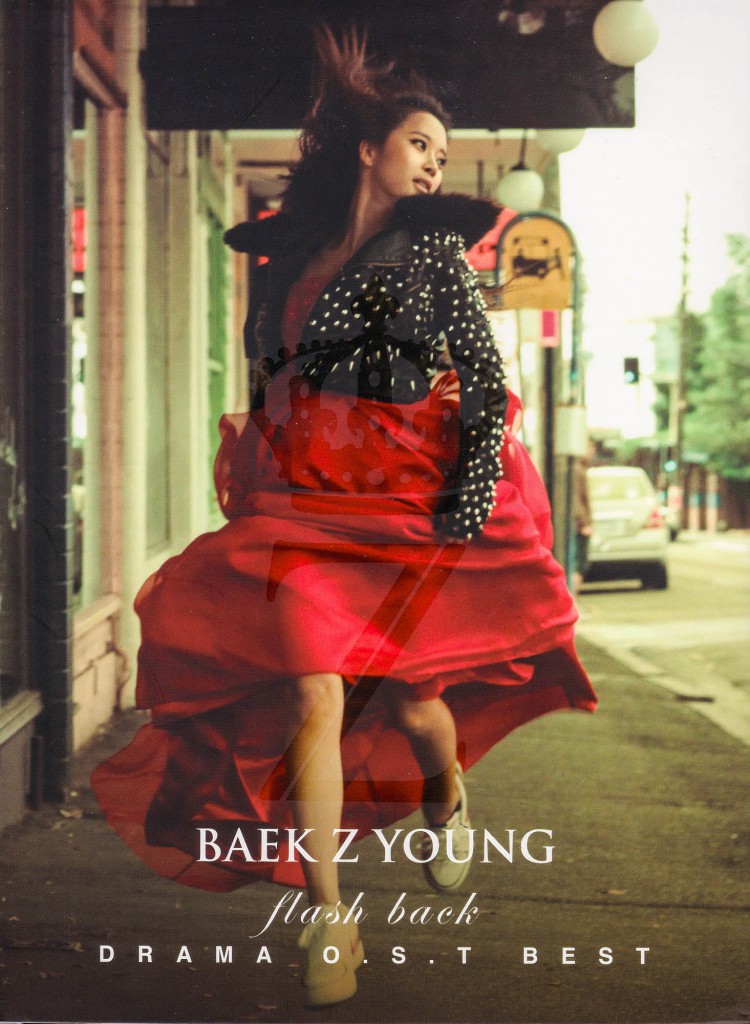 Our Happy Time by Gong Ji-Young is published in English by Short Books, ISBN 978-1780720968
An interview with Gong Ji-Young
Flashback by Baek Ji-Young is a collection of songs from Korean Dramas. I purchased this on-line from catchop-cd