Gochugaru Girl likes bringing home different types of food from her travels.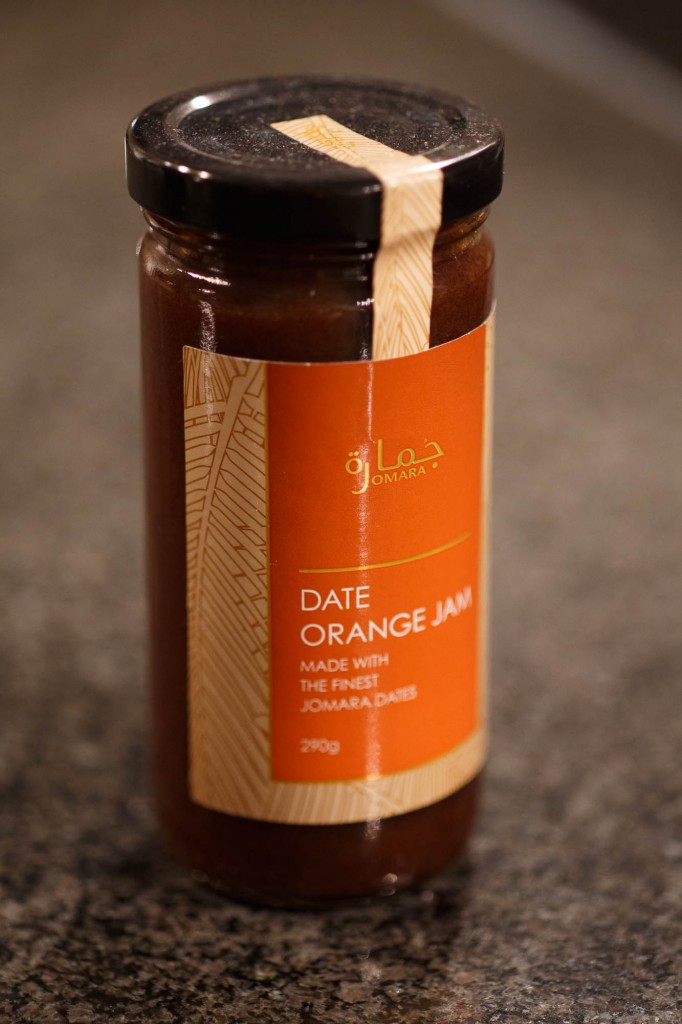 I was intrigued by a bottle of date and orange jam when supermarket shopping recently.
The supermarket was actually in Dubai. Walking around Carrefour in the Mall of the Emirates brought back many fond memories of the trips we used to make across The English Channel to Calais, in the North of France. French hypermarches sell almost everything, and this outpost in the Middle East sells even more. The advantage is that you can get all manner of local foodstuffs along with your confit de canard and chocolat noir.
The jam  has been sitting in my cupboard for over 3 months. To be honest, it is too runny for my liking. I like my jam thick, like the honey citron jam from Korea. I also had some leftover dates stuffed with orange peel from Bateel.
Thinking about my previous date and walnut cake, I came up with an even easier recipe using the jam and dates as ingredients. The result was very successful and it was finished in less than 24 hours, so I have had to make another one. If you know me, you will know that I don't ever buy one of anything. Just as well in this case.
There is branch of Bateel in London, where you can buy the same dates and a similar date and orange jam to make this cake.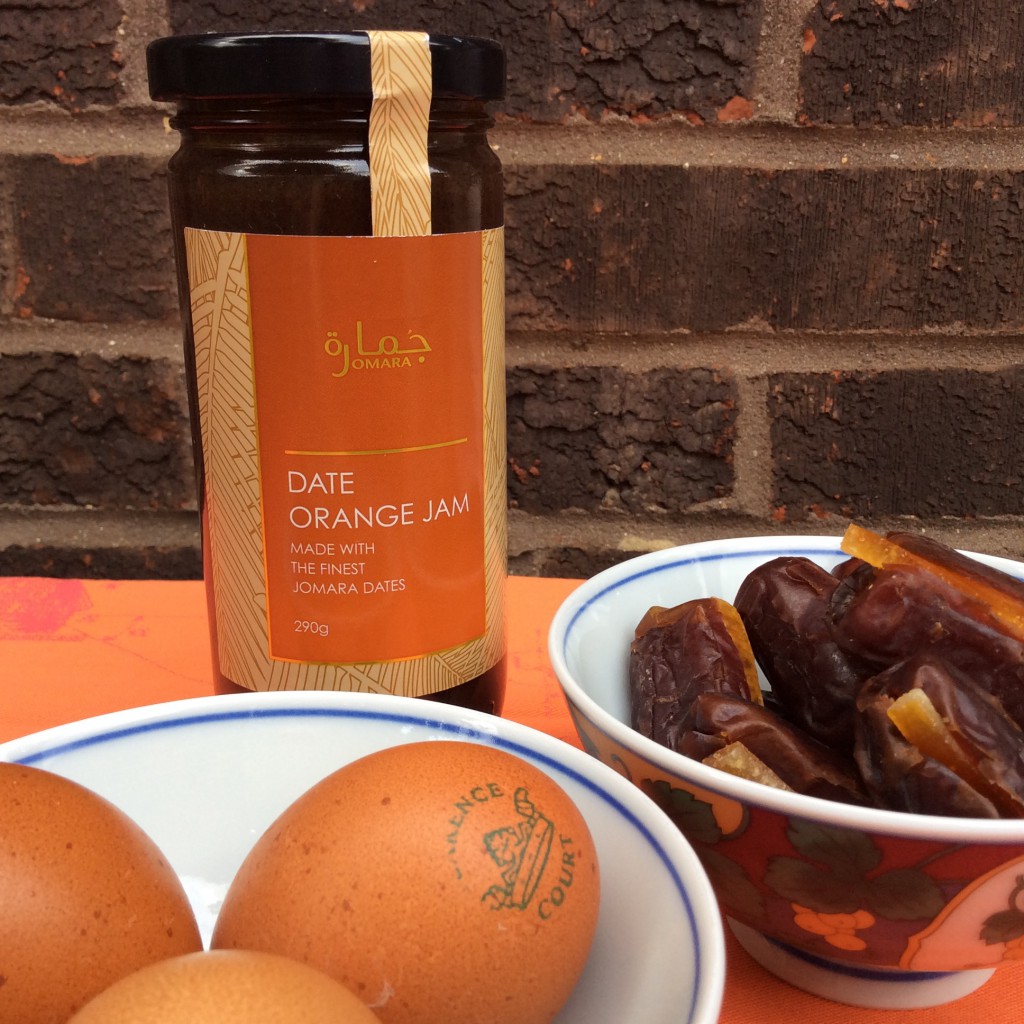 For the Date and Orange Cake:
200 g self-raising flour
100 g light muscovado sugar
120 g unsalted butter, melted
3 eggs
1 bottle date and orange jam (290 g)
150 g dates stuffed with orange peel, chopped into small pieces
You will also need a 2-lb loaf tin. I used my KitchenAid mixer, although it is perfectly possible to use a hand-held electric mixer or even a balloon whisk.
How to Make:
Preheat the oven to 180°C/ 350°F/ Gas 4. Grease and line the baking tin.
Sieve the flour into the mixing bowl.
Add the sugar, butter, eggs and jam.
Beat on a medium speed until the ingredients are all thoroughly mixed together.
Fold in the dates.
Pour the mixture into the loaf tin and bake in the preheated oven for 55 minutes, or until the cake bounces back when touched. A metal skewer inserted in the centre should come out clean.
Leave the cake to cool slightly in the tin before turning out onto a wire cooling rack to cool completely.
The cake will slice into 10 thick or 12 medium-sized pieces – perfect with a cup of fresh mint tea at night, or with coffee in the morning.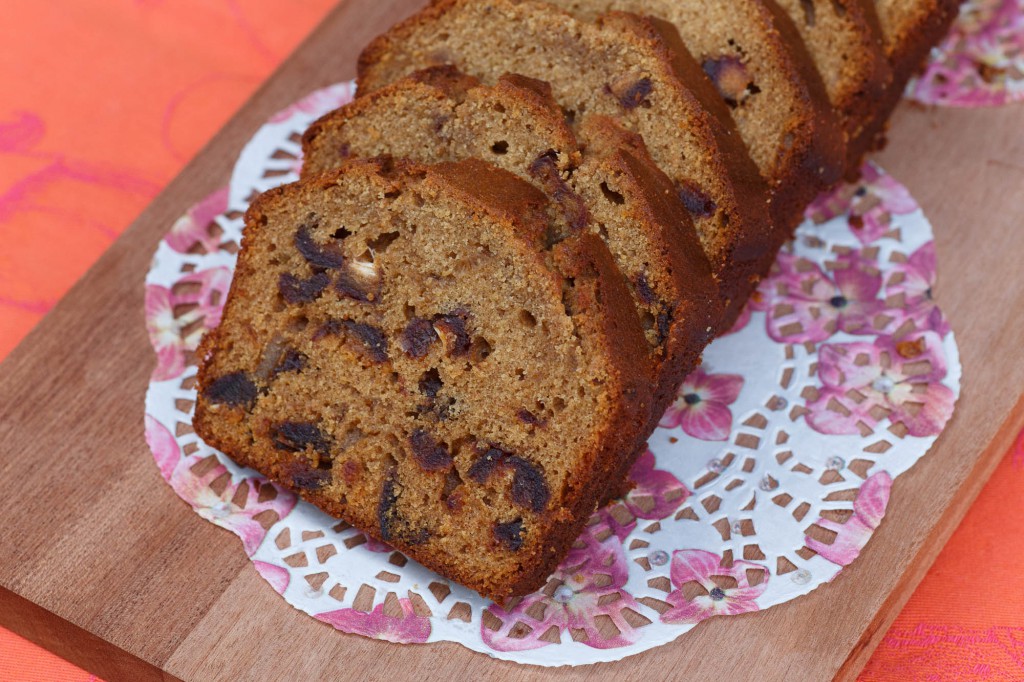 Addresses:
Carrefour
Mall of the Emirates
Dubai
For other branches http://www.carrefouruae.com/
Bateel London
76 New Bond Street
London W1S 1RX
Tel: 020 7629 0903