Gochugaru Girl has been waiting for this day since she visited Tosokchon Restaurant* in Seoul this April. This is because she has really wanted to make samgyetang (Ginseng Chicken Soup) at home.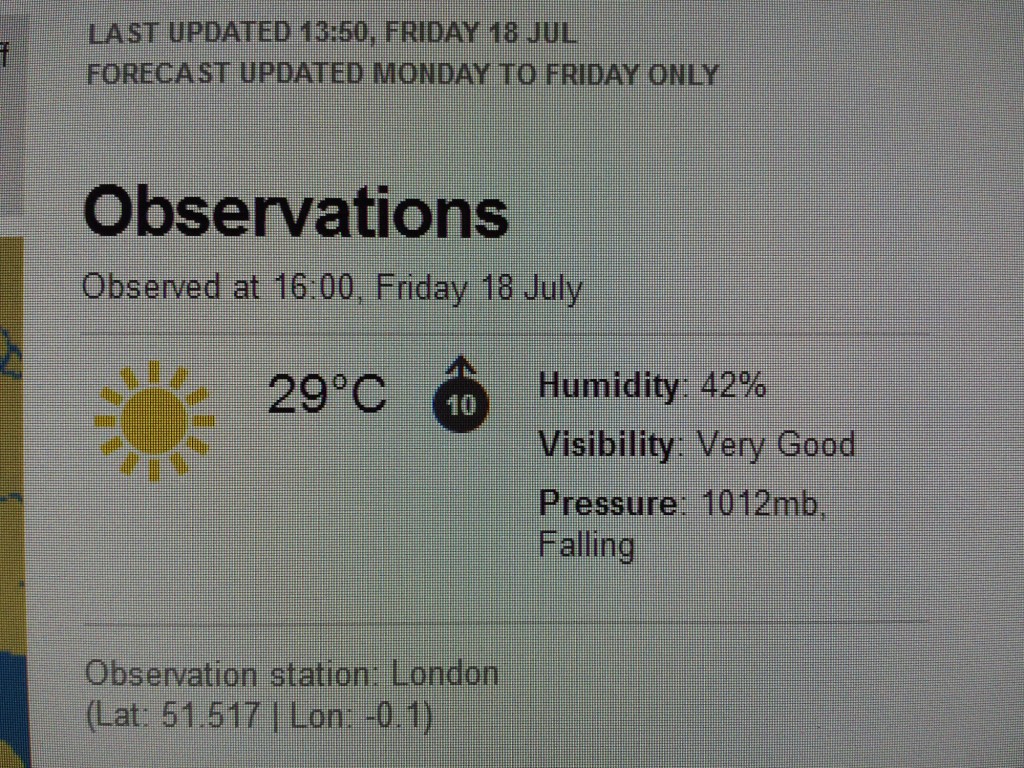 Traditionally in Korea, samgyetang is eaten on the three hottest days of the year according to the lunar calendar. I am hoping that today's predicted 'hottest day of the year' will be repeated at least twice before the summer ends.
Whilst samgyetang is a popular choice, there are many other dishes which help fight fatigue and alleviate the loss of stamina on these hot summer days. The Visit Korea website helpfully provides a list of these summer foods.
It is also appropriate that I make this dish today as it is my first Korean language lesson. I have been reading books on my own and now it is time to take the plunge, and to learn how to communicate properly.
One of my pet hates is not being able to order food in a different language. I so enjoyed my first trip to South Korea and hope to return and explore this fascinating country further. Today I learned how to order naengmyeon (냉면) and other types of noodles, although it was make belief as I was really in the café at the National Gallery.
Returning home with head full of 냉면 하나 주세요, I set to work assembling the ingredients for the samgyetang. It is possible to buy this pre-packed but the quality would not be as good as buying the individual components separately.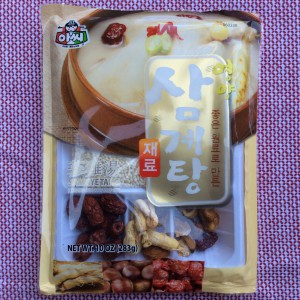 It is not my intention to recreate the exact dish that I had in Tosokchon. I prefer my chicken soup to be clear, ginseng-free and with salt added. However, since I have such fond memories of my visit there I am determined to try a home-made version.
This is a first attempt and there are improvements to be made: I would debone the poussin and cook it in chicken stock. This would ensure my guests enjoy the chicken experience without having to fiddle with bones (not everyone is adept at using chopsticks) and using a stock will enrich the soup as poussins are cute but they are seriously lacking in the flavour department. A few ginko nuts would not go amiss either.
I am certain we will be having this dish in winter as well, for its warming properties. After all, samgyetang restaurants operate throughout the year.
The recipe below feeds two people, and is easily scaled up. Samgyetang is usually served boiling hot in individual bowls, but two poussins fitted nicely in an oval 29 cm Le Crueset pot. Finally, for added texture, I toasted some sunflower seeds, pumpkin seeds and pine nuts in a bit if oil and scattered these on top of the finished dish.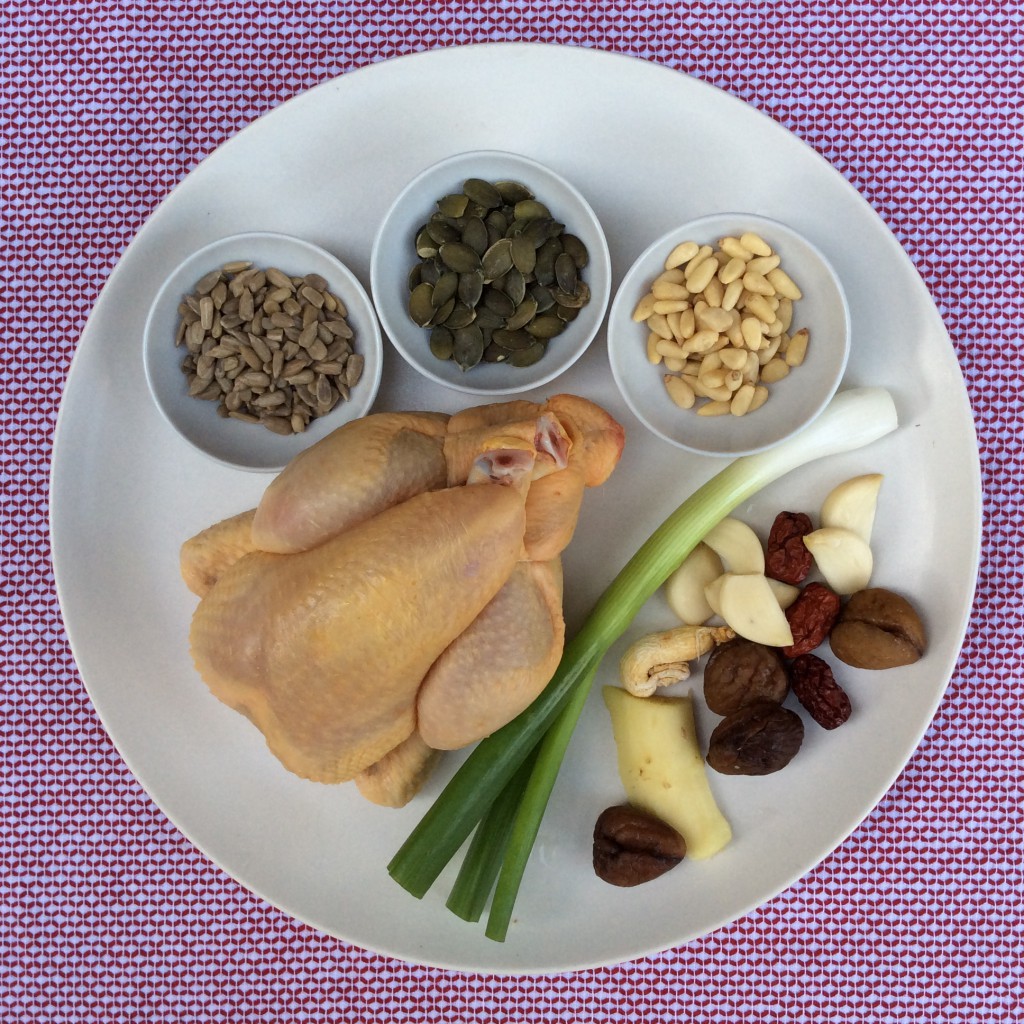 For the Samgyetang:
2 poussins, weighing 500 g each
70 g glutinous rice, soaked for at least 6 hours or overnight
1 piece of ginseng root (optional)
1 x 3 cm piece of ginger
3 cloves of garlic
3 dried red dates
3 dried chestnuts
3 ginko nuts
1½  litres chicken stock
½  teaspoon salt
Pinch of ground white pepper
1 stalk spring onion, sliced into 1 cm pieces
1 tablespoon sunflower seeds
1 tablespoon pumpkin seeds
1 tablespoon pine nuts
1 teaspoon sunflower oil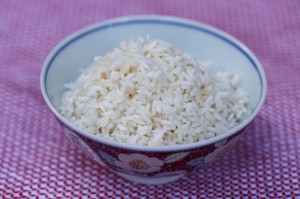 How to Make:
Prepare the poussin by removing any internal organs and plucking any remaining feathers. Rinse under cold water and dry thoroughly.
Stuff the cavity of the poussin with the rice, ginseng (if using), ginger and garlic.
Place the poussin in a pot and add the dates, chestnuts, ginko nuts, stock, salt and pepper.
Bring to the boil, lower the heat and simmer for one hour.
Just before serving, add the spring onions to the soup. Check for seasoning. Scatter over the seeds and nuts.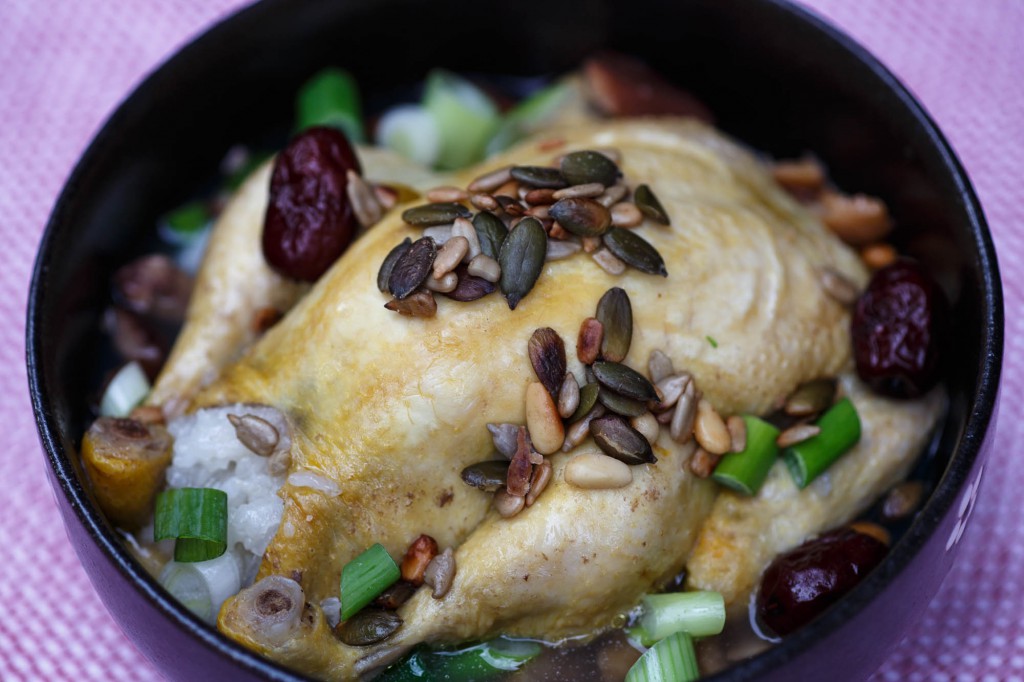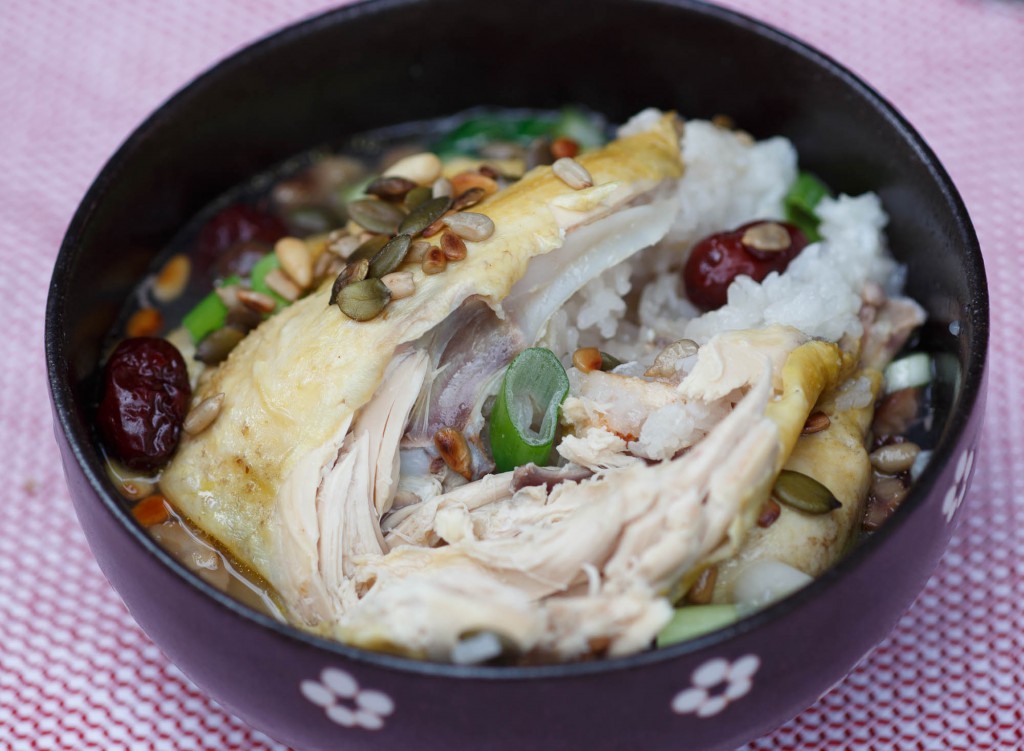 *Tosokchon is a legendary institution so if you are in Seoul, you should at least try it once. As an idea, time your meal at the end of a morning visit to Gyeongbokgung Palace. Exit the palace on the western gate next to the lake. Just cross two roads and the restaurant is opposite you with a prominent sign.