Gochugaru Girl loves desserts which make use of everyday ingredients but which look and taste as if it could have been served in a restaurant.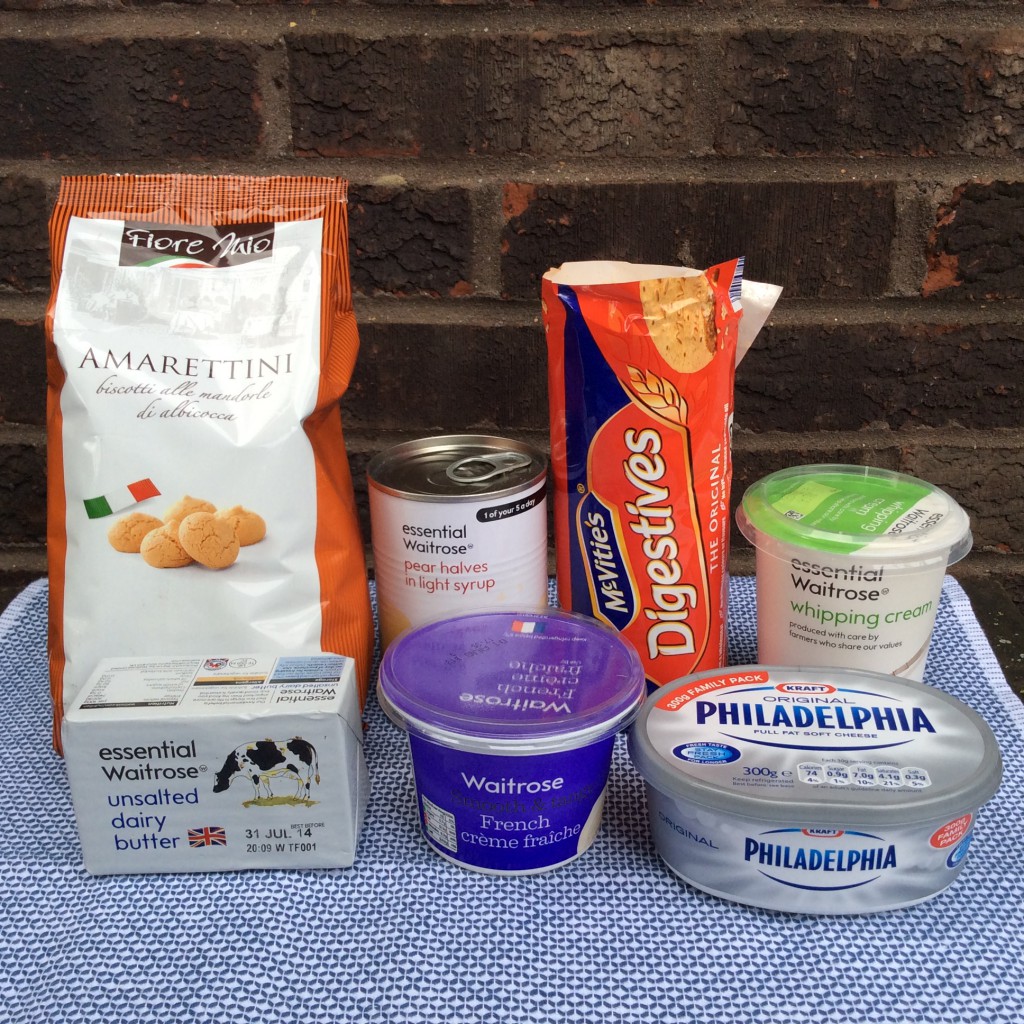 In this case, the recipe did originate from a restaurant – Gordon Ramsay's Boxwood Café, where Junior Two and I had a joint birthday dinner many years ago.
One of the things I admire about Gordon Ramsay is that the advice he gives is often very down to earth. I have taken some of it to heart even in a domestic setting. In a piece he wrote for the Good Food Guide, he gives his views on running a restaurant:
…when Mr and Mrs Average Guest enter the restaurant they want to be reassured and welcomed. It is not a place to display arrogance or attitude, to look puzzled or appear distracted. The guest before you is the sole reason for you being there and your purpose is to make that person content. Diners come because they are known and looked after by the restaurant manager, their very best friend who is always pleased to see them, to share a gentle joke or offer a tour through the kitchen. It is the art of making people feel special. As with everything to do with running a restaurant, the science stems from common sense and observation, understanding and reaction. There is nothing overly complicated.
The Boxwood Café operated for seven years before closing in 2010. Pierre Koffmann opened his restaurant on that site and this is one of my favourite places to eat in London.
By coincidence I received an email today from The Berkeley Hotel (where Koffmann's is situated) introducing the restaurant's Manager, Sandro Alessandrini, who has this to say:
I believe in a relaxed approach to service, but I also believe you need to be totally dedicated and pay attention to detail to deliver it….Essentially, you need to love your guests – if you don't, then this isn't the life for you.
It is reassuring to know that hospitality is still taken seriously, at the top end at least.
The dessert I always have at Koffmann's is the pistachio soufflé with pistachio ice cream* which I imagine would be a challenge to make at home, although the ice cream element is easy enough to make.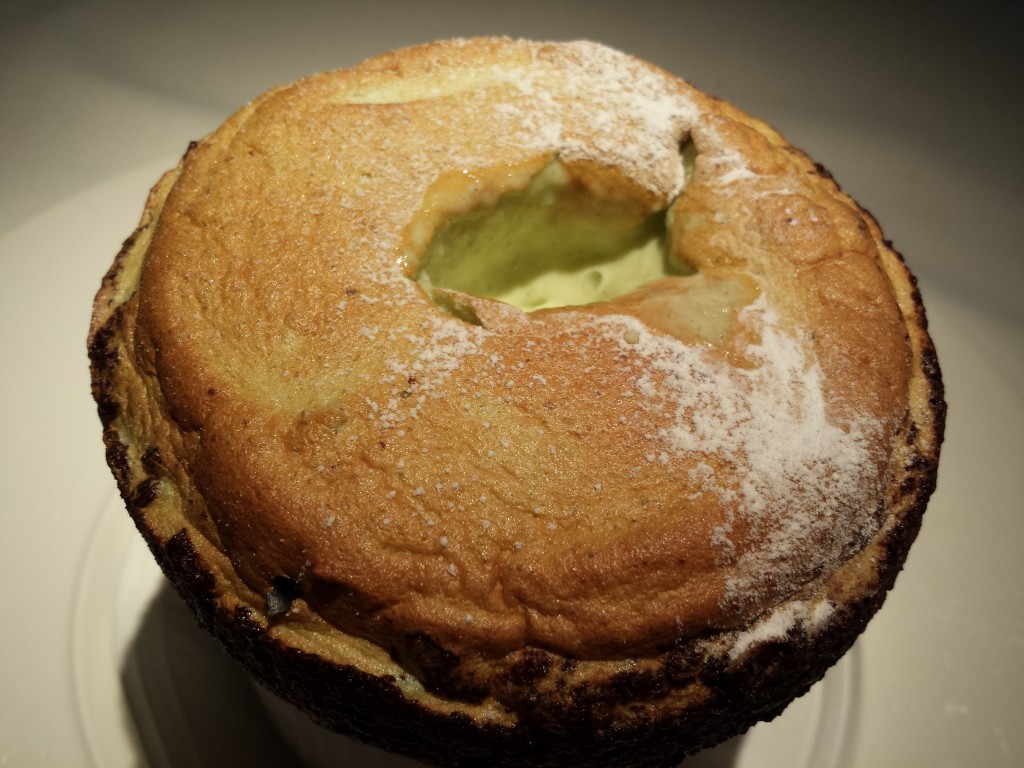 That would be for another post. For now, here is the one cheesecake recipe that has never failed to make our guests feel contented and loved.
The original recipe, which is below, makes one 24 cm cake. This is the size I normally make, ringing the changes only by swapping raspberries with the pear. The introduction states that 'this really easy recipe requires no baking nor mixing with gelatine. It is quite rich so you need only make small portions. We poach fresh pears in a syrup but for speed you could use a can of pear quarters in juice.'
As I have explained in earlier posts, we receive many friends and family in the summer months. With so many guests Junior One and I decided to make individual portions of cheesecake – everyone is welcome to one or two helpings, or more. Having made the cheesecake base and filling, we simply divided these between 24 very small glasses. To accommodate this change, we used smaller amaretti biscuits called amarettini, placing two biscuits in each glass. I didn't have any double cream so whipping cream sufficed, and the final change was that I use now vanilla bean paste instead of scraping my own vanilla seeds from a pod.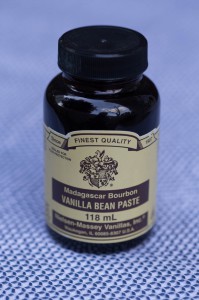 For the Cheesecake:
2 large pears
50 g caster sugar
100 ml boiling water
1 vanilla pod
250 g digestive biscuits
125 g butter
300 g cream cheese, eg, Philadelphia
150 g caster sugar
150 g crème fraîche
1 x 287 ml pot double cream
75g amaretti biscuits, crushed
How to Make:
First poach the pears. Quarter, core and peel thinly then cut into 1cm dice. Dissolve the sugar in the boiling water in a medium saucepan. Split the vanilla pod and scrape out the seeds and set aside to mix into the cream cheese. Place the split pod in the syrup and boil for a minute or so to extract the flavour.
Add the pear dice to the syrup and poach gently for about 5 minutes. Drain (the syrup can be used again) and cool.
Make the cheesecake base. Crush the digestives in a food processor. Melt the butter and mix with the crumbs until nicely blended. Press down well into the base of a 23-24cm spring-form cake tin, making sure the crumbs are well compacted. Chill to set.
Whiz the cream cheese in a mixer or food processor with the sugar and vanilla seeds. Whip the crème fraîche and cream until forming soft peaks and fold into the cream cheese mix. Then fold in the crushed amaretti and the chopped pear.
Spoon this mixture on to the biscuit base and level the top. Chill until firm. Run a hot table knife round the edge and press out of the tin. Slide a thin palette knife under the base and slide on to a round flat plate. Serve in wedges.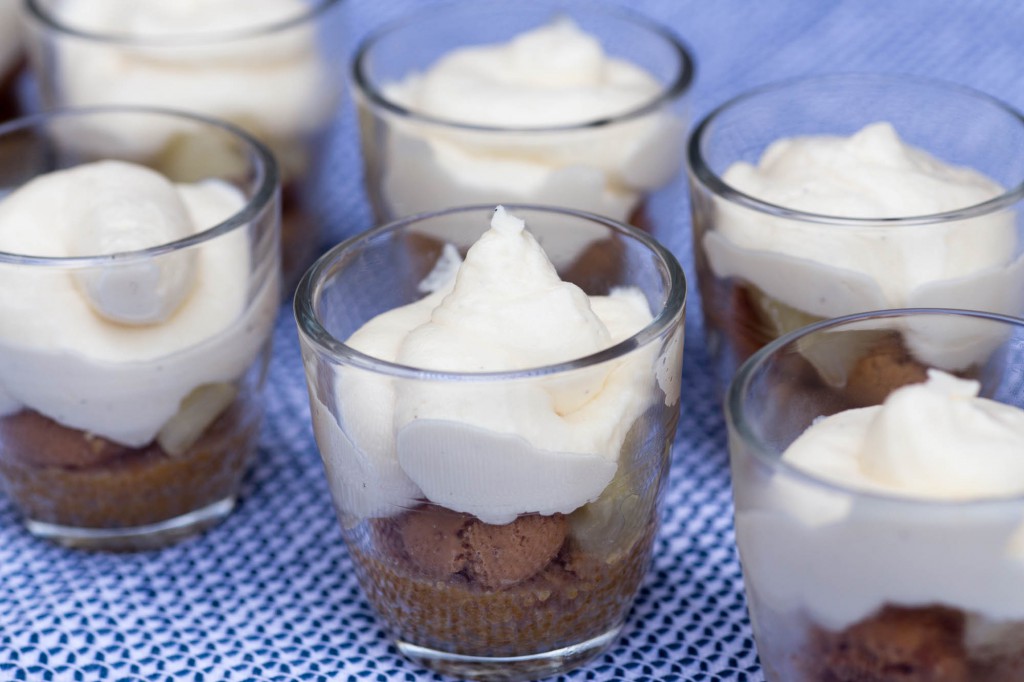 *Or the way the French put it: soufflé aux pistaches et sa glace