Gochugaru Girl and Mr Gochugaru ate a lot of gelato during their recent trip to Rome.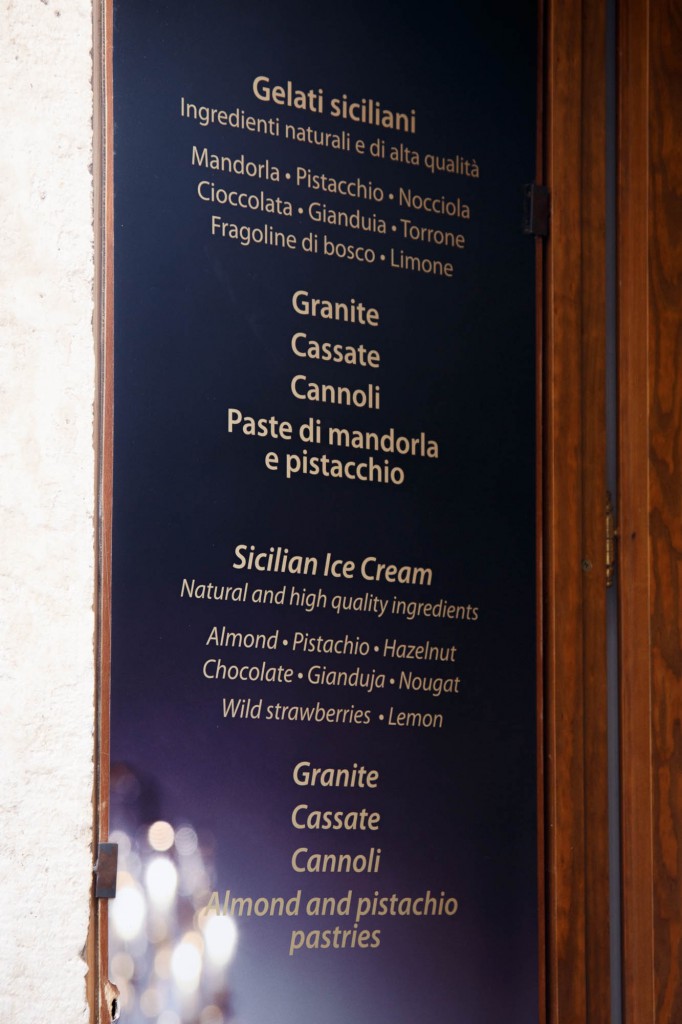 It is probably possible to eat gelato 24/7 in the The Eternal City. However it is advisable to exercise some caution, so that what you purchase is not wasted, or indeed waisted.
If you are going to put on some weight while on holiday, you might as well ensure that what you eat justifies this care-free attitude. This means not diving into just any gelateria.
When I was looking to source pistachio paste to make my own pistachio ice cream, I came across many websites offering pre-packaged powder mixes. Many shops use these bases to maximise profit and minimise hard work.
As I make my own ice cream I have an idea of what to look for in terms of authenticity. I am not alone in this search, and two excellent articles I came across since our return from Rome describes the difference between good and bad gelato and helpfully gives tips on how to spot good gelato from 15 feet away. The difference between gelato and ice cream is also explained.
Our rental apartment was near the Pantheon, and we limited our gelato eating to the gelaterias in our locality. This seemed to us more sensible than running around a wide area looking for these recommended gelaterias in Rome, which we will save for a future trip.
What follows below is a brief description of the places we tried. Their addresses are listed at the end of this post.
My first port of call for gelato in Rome will be the Sicilian I Dolci di Nonna Vincenza.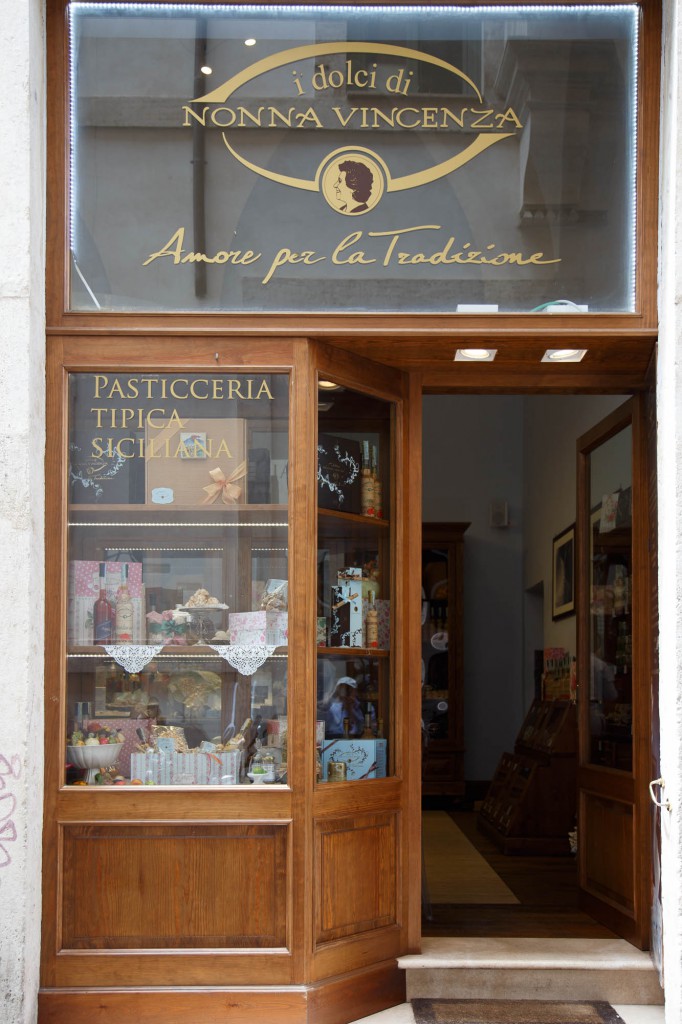 I can only describe I Dolci as a dream of a dessert shop (though pasticceria translates as pastry shop in English) for adults. Given a choice, I always opt for pistachio ice cream/ gelato, and the one here is in a class of its own. It is made with a generous amount of ground pistachios, which they also sell in sealed packets in their shop next door. Their wild strawberry gelato reminded me of the one I always make at home and I must share this recipe soon.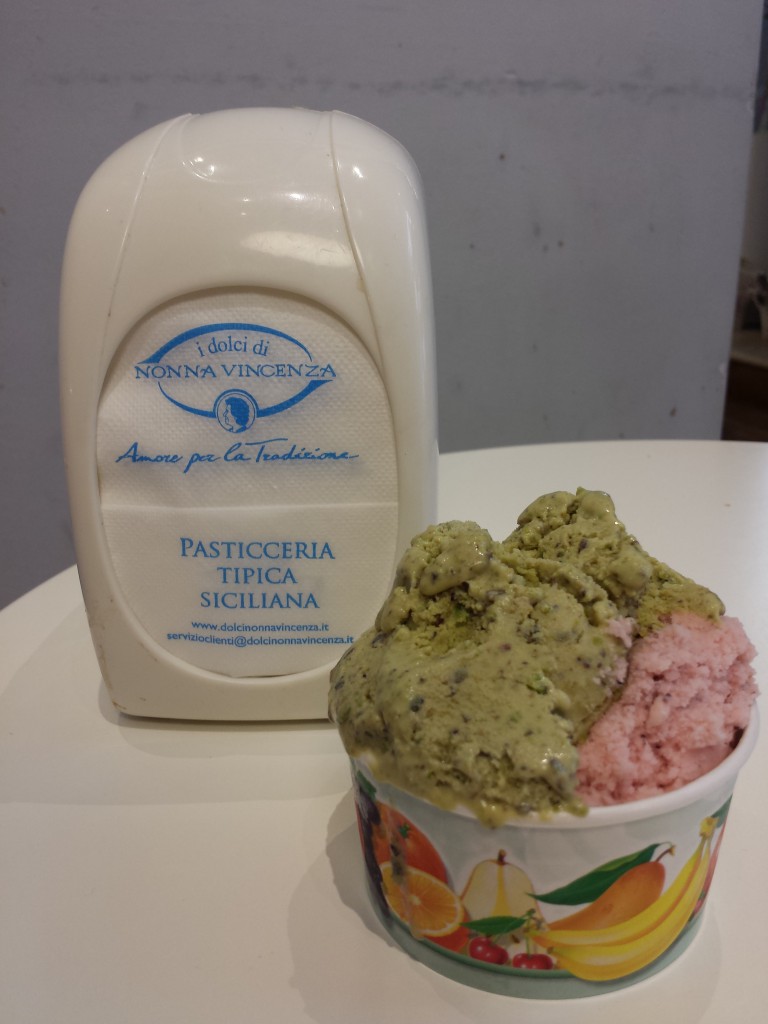 My second port of call for gelato will be Gelateria del Teatro.
This is the only ice cream shop I have ever been to which requires you to take a numbered ticket and wait your turn to be served. I wonder if the reasoning behind this is not so much that the queues are so long, but that it forces you to make up your mind before your number is called. Don't be pressured if you want to consider all the options before you order – take a ticket when you are ready, as the service is swift and friendly.
We had four delightful sorbets here, with fig and pineapple and mint such standout flavours. We were far too engrossed in the delightful experience to even stop and take a photograph of the gelato.
Gelateria del Teatro's calling card describes itself as a gelateria, pasticceria and a cioccolateria. Three treats for the price of one walk.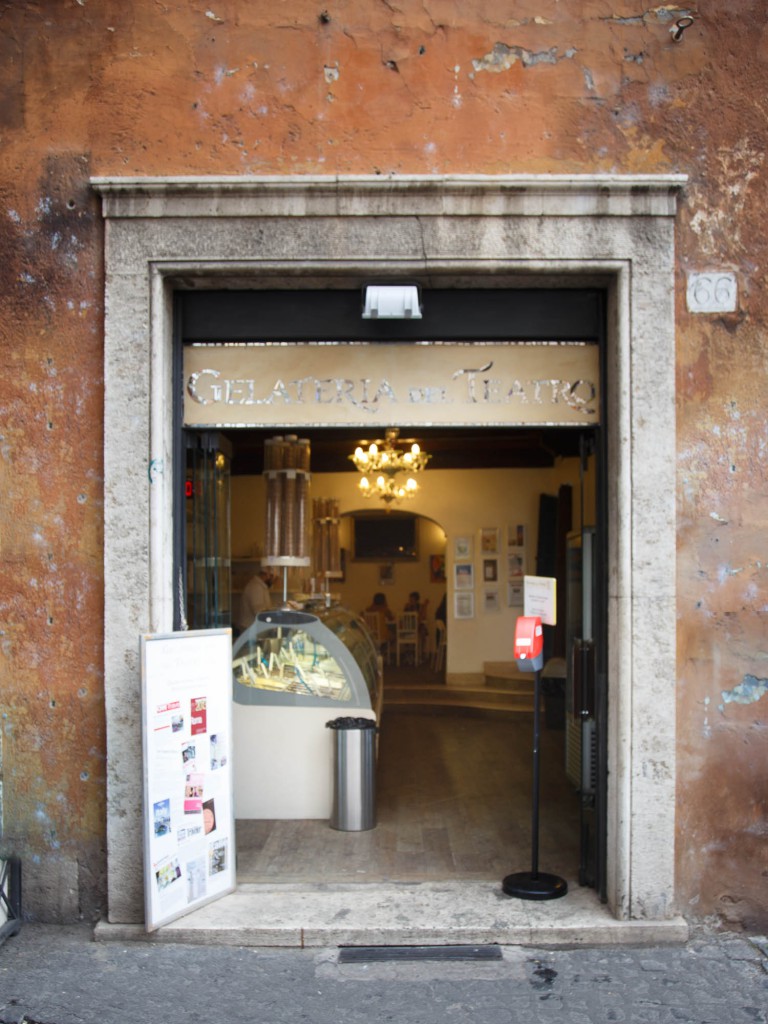 I would certainly return to Grom.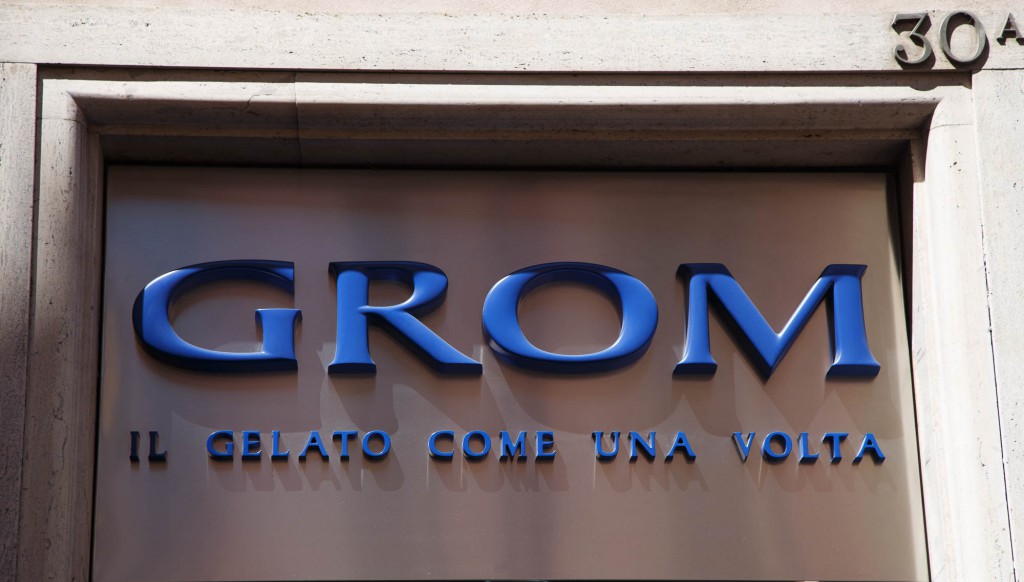 Grom's tagline is il gelato come una volta – ice cream as it once was.
I cannot begin to tell you how many times my nieces and I visited the various Grom shops during our trip to Venice in July 2013. Between us, we tried every flavour and the reason to have gelato here is twofold: it is a treat for the tastebuds and it brings back such happy memories of our Venetian week.
The gelato at Il Gelato di San Crispino is highly regarded…by some.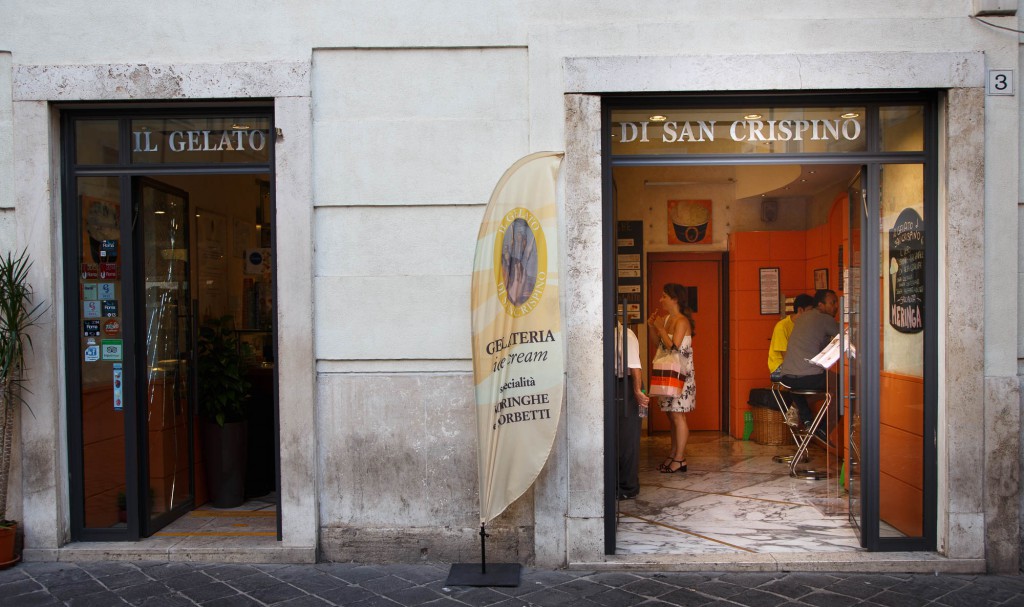 During our second trip to Rome in October 2005, we stayed near the Trevi Fountain and a few steps away from the first branch of this gelateria. This was the one place we allowed the children to visit on their own, and so they did, on a daily basis.
In my diary I noted that we tried the following flavours: ginger cinnamon, cocoa rum, armagnac, whiskey (definitely Mr Gochugaru's choice), cocoa, chocolate with chocolate chip, chocolate meringue, liquorice, egg ice cream, vanilla, pomegranate, concorde grape (which was my favourite), lemon, mandarin, pear, apple and grapefruit.
I didn't enjoy the gelato here as much this time round. To be honest I also think the quality was not as good as it was before, or on par with the gelaterias I have listed above.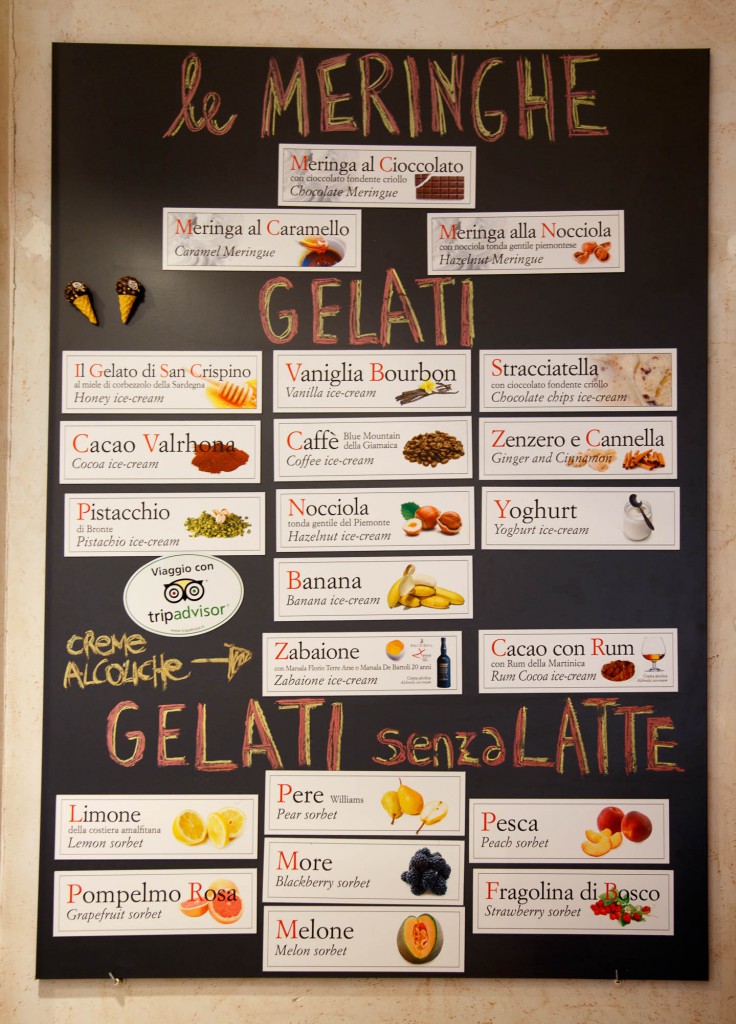 In order to leave something for our next trip, we did not try Il Gelato Carapina, or Venchi, although they were very close to us. We did, however, make two trips to have granita at Tazza D'Oro which I will write about in a future post.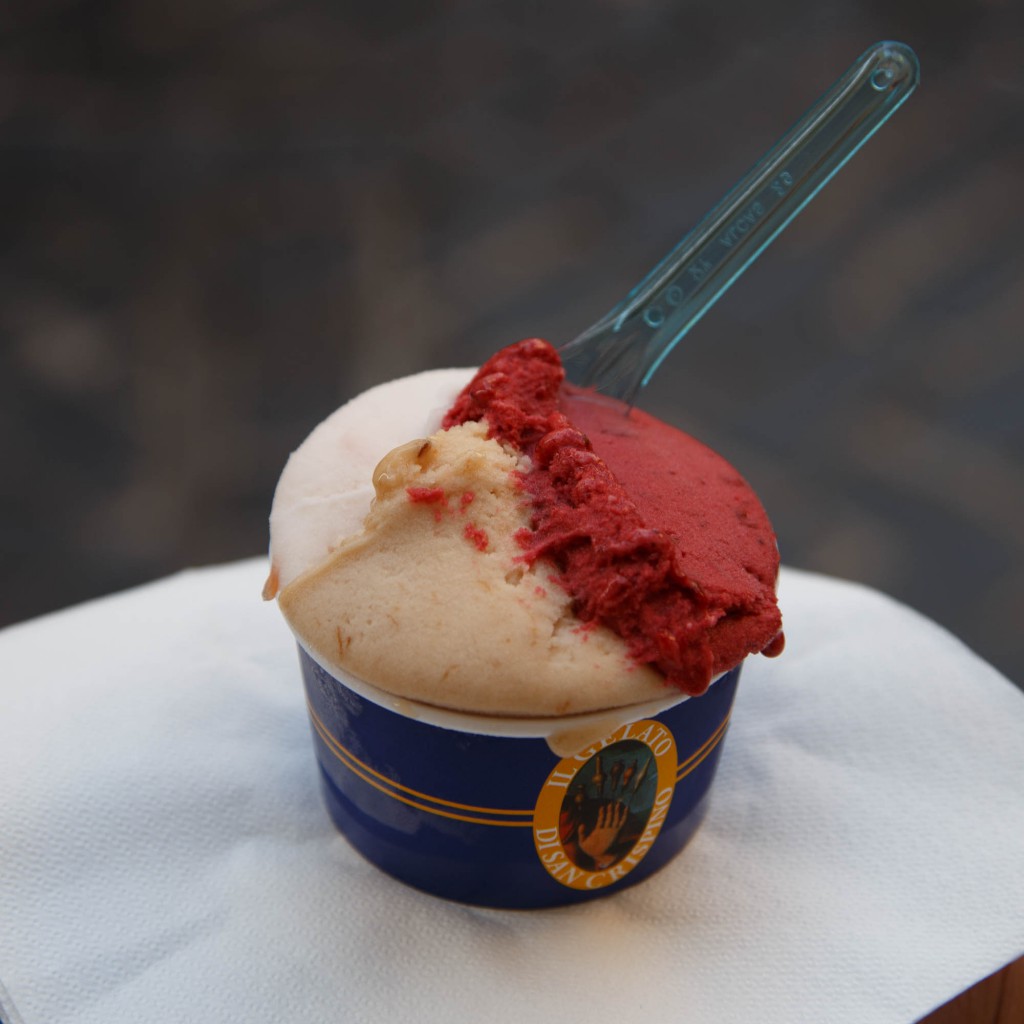 The addresses below are correct as of July 2014. Please check for any changes before heading out.
I Dolci di Nonna Vincenza: Via Arco del Monte 98a/98b (near Campo de' Fiori).  Another branch near the Parliament in Piazza Monte Citorio 116
Gelateria del Teatro: Via dei Coronari 65/66 (near Piazza Navona). Another branch in Lungotevere dei Vallati 25
Grom: Via della Maddalena 30A (near the Pantheon). Another branch near Campo de' Fiori in Via dei Giubbonari 52/53. Several other branches in Rome.
Il Gelato di San Crispino: Piazza della Maddalena 3 (near the Pantheon). Another branch near the Trevi Fountain in Via della Panetteria 42
Il Gelato Carapina: Via dei Chiavari 37 (near Campo de' Fiori)
Venchi: Via degli Orfani 87  (near the Pantheon). Other branches including one in London!