Gochugaru Girl hopes to return to Rome, after a recent short but memorable trip.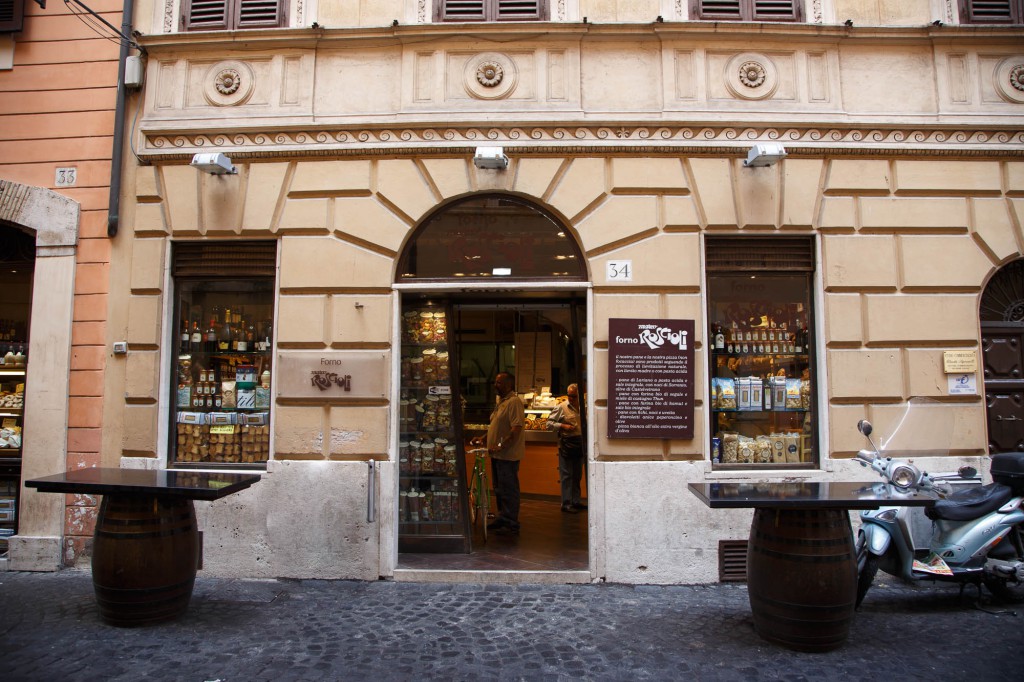 Should I be fortunate enough to return to the Eternal City, I will be walking double quick to restaurant Roscioli or to its nearby bakery (pictured above).
One of the stresses of visiting a foreign city is that, at the back of my mind, there is an ever resounding thought that I can eat so much better in London. Not only that, I can eat for a much better price.
This is not a healthy mindset to have; after all we are on holiday. At the same time, it is silly to pay for a meal which is half-heartedly prepared and which represents poor value for money.
The fault lay partly with us not having had the time to look at recommendations generously shared by local residents. One website we have since discovered upon our return to London is The Rome Digest. Indeed, some of the places we discovered through our extensive walks around the streets of Rome are featured here.
Happily, our foray into the local restaurant scene got off to a very good start when we ate lunch at Roscioli, which was just round the corner from our rental apartment. On the way, we passed by its bakery.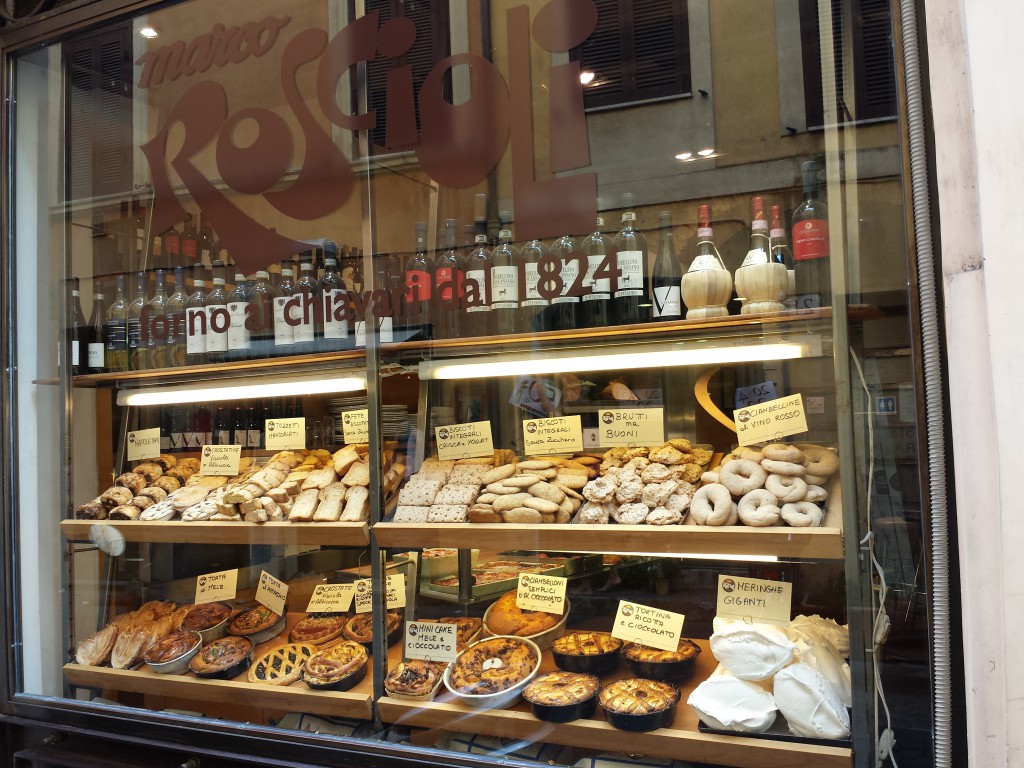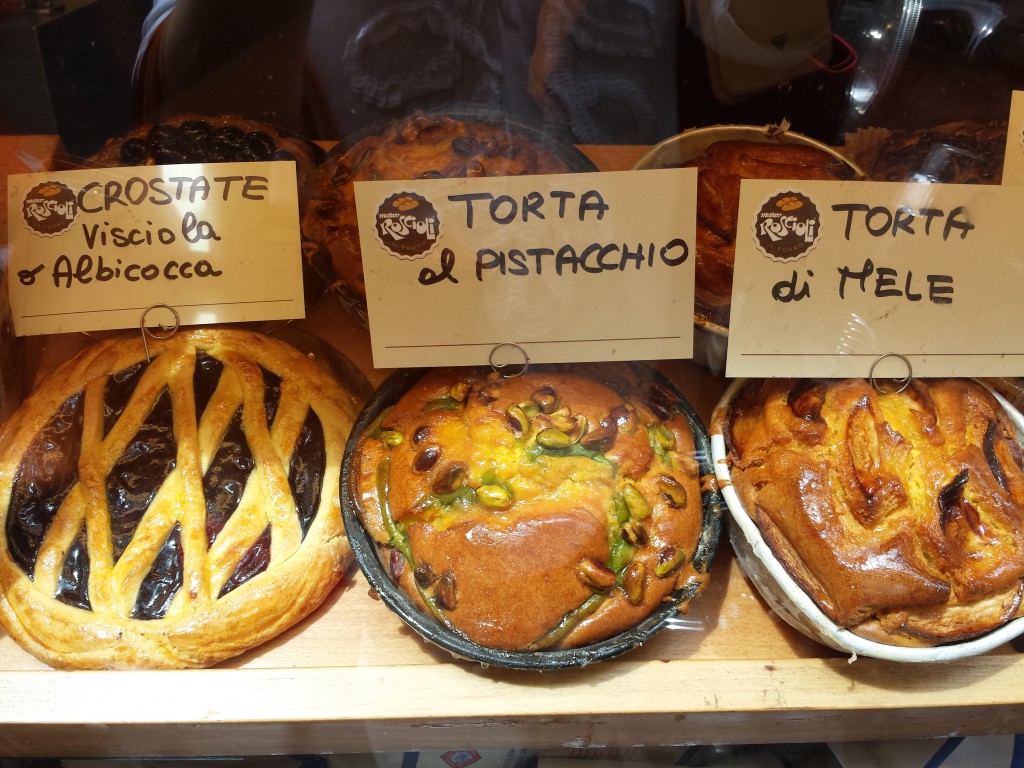 Most, if not all, restaurants have menus displayed on windows or on a board outside the entrance. Roscioli's menu had many items we were familiar with.
Hospitality is an art, and hospitality towards tourists is an even bigger art. Please bear with me and read through to the end.
On the front door of Roscioli is a sign with words to the the effect of 'wait here, we are a small place, don't crowd our corridor, you will be called when we have a table for you'.
I often have battles between my Chinese side and my British side (since I have lived in England for the past 30 years). Remember Tintin's dog Snowy? The speech bubbles which urge him to react one way or another?
My Chinese side said You are starving, just go in and ask for a place. My British side said You are not starving, just wait here until you are called. I would have waited as well, were it not for the fact that another (local) couple pushed their way past us, entered the restaurant and marched right up to the front of house manageress.
I could see that she was going to get them seated. The British voice had to be killed off instantly. I entered and explained as politely as I could that I was waiting outside like it said on the sign…and these people…
The manageress peered at me through her reading glasses and said patiently, "you have to come in, ask for a place, and then wait outside".
I was embarrassed on several counts: that I spoke no Italian, that her English was perfect and that I was so dumb I could not interpret the simple instructions.
To cut a long story short, a table was swiftly found for us, and we had a really lovely lunch. The ambience is lively, the food features authentic Italian ingredients, the drinks list is very pleasing and the service is warm and welcoming. The bread is faultless and comes from their own bakery.
We didn't find anywhere we liked as much as Roscioli and returned for lunch on our day of departure. Mr Gochugaru had the spaghettoni alla carbonara: pasta tossed with crispy pig cheek, Malaysian black pepper, Paolo Parisi eggs and Pecorino Romano D.O.P.
The ingredients are pretty special but the eggs especially so: the secret to signor Parisi's eggs is the goat's milk that is fed to his hens in addition to their feed. One Parisi egg costs as much as six regular free-range eggs from my local Waitrose supermarket.
Antica Salumeria Roscioli is located at Via dei Giubbonari, 21/22. It is also a deli and you can take away hams, cheeses, olives, in fact anything you need to put together a picnic or an antipasti platter.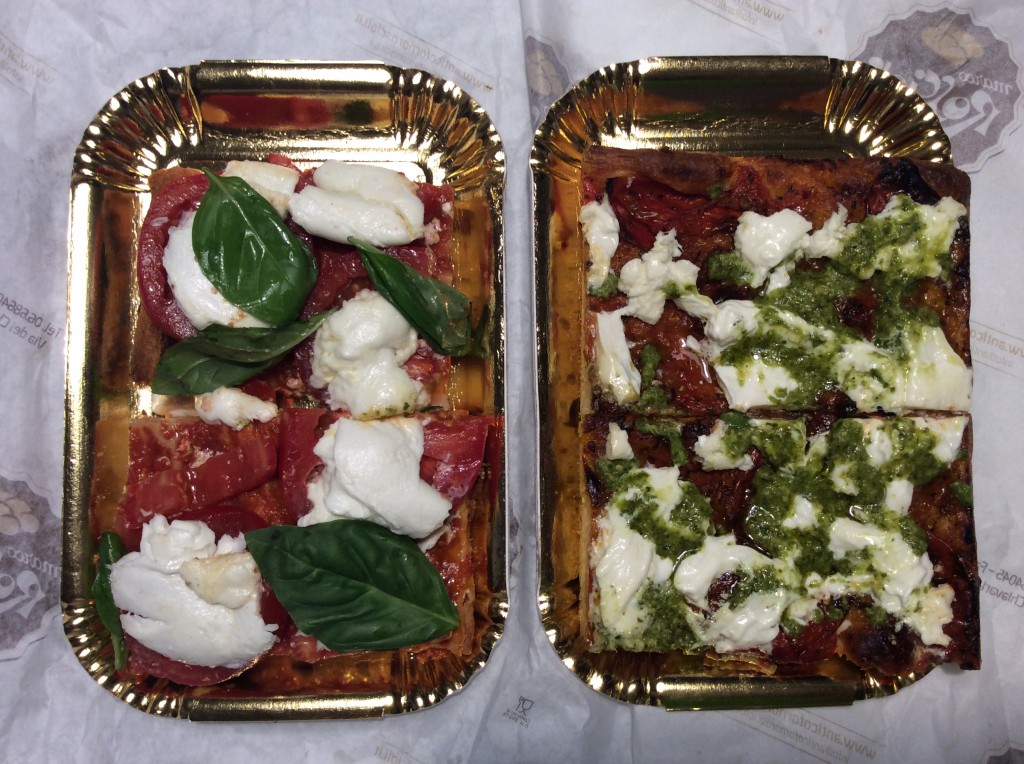 Their brilliant bakery  is around the corner at Via dei Chiavari, 34. Here, you can purchase breads, cakes, biscuits, pasta, jams, wines, freshly made and generously-topped pizzas and take-away meals.
The restaurant is small, and its clientele a mixture of tourists and locals. Since I didn't want to stand out, there are no pictures of the food we ate, but below are pictures of their bakery.
I will be writing about gelato in a future post.