Gochugaru Girl loves baking cakes, but the nature of city life means that there is often not enough time to fuss about with complicated recipes. Neither does she want to give in to instant but inferior-tasting cake mixes.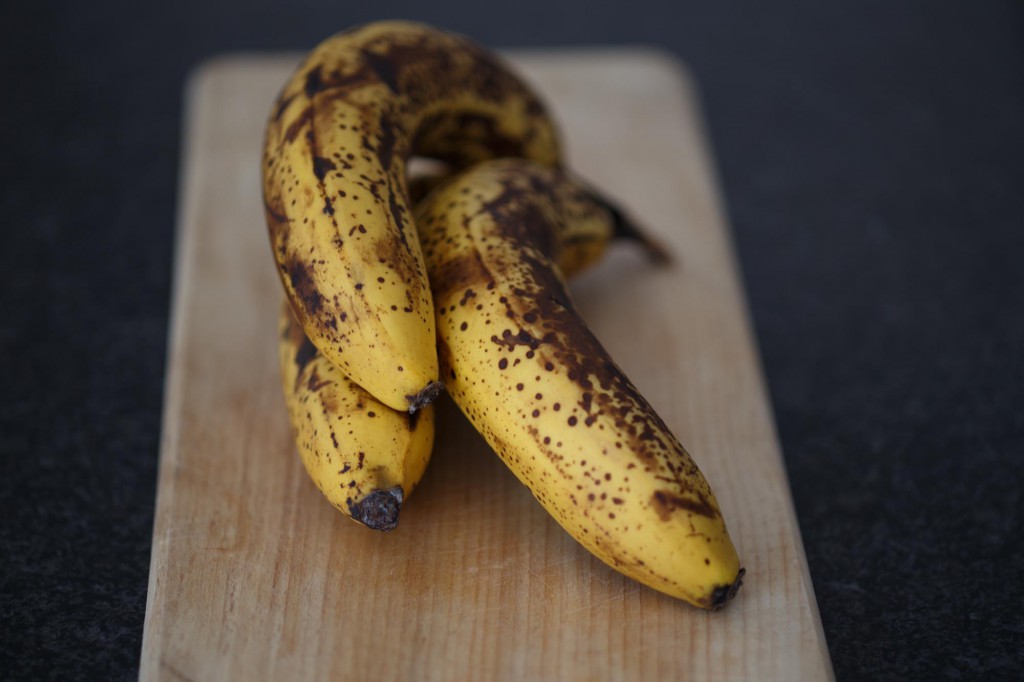 One of my favourite cakes is banana cake, owing to its accommodating nature. It is possible to make a plain banana cake, or to add one or several complementing ingredients into the batter before baking. An additional advantage is that all the overripe bananas hanging around the fruit bowl, attracting interest only from fruit flies, can be put to good use.

This recipe in its basic form is simplicity itself. I use a KitchenAid mixer, hence the speed at which this cake can be made. Towards the end, a list of additional ingredients is provided, which means you can vary the cake each time you make it. Today I am adding walnuts and ground cardamom seeds, which I found in a Swedish grocery shop.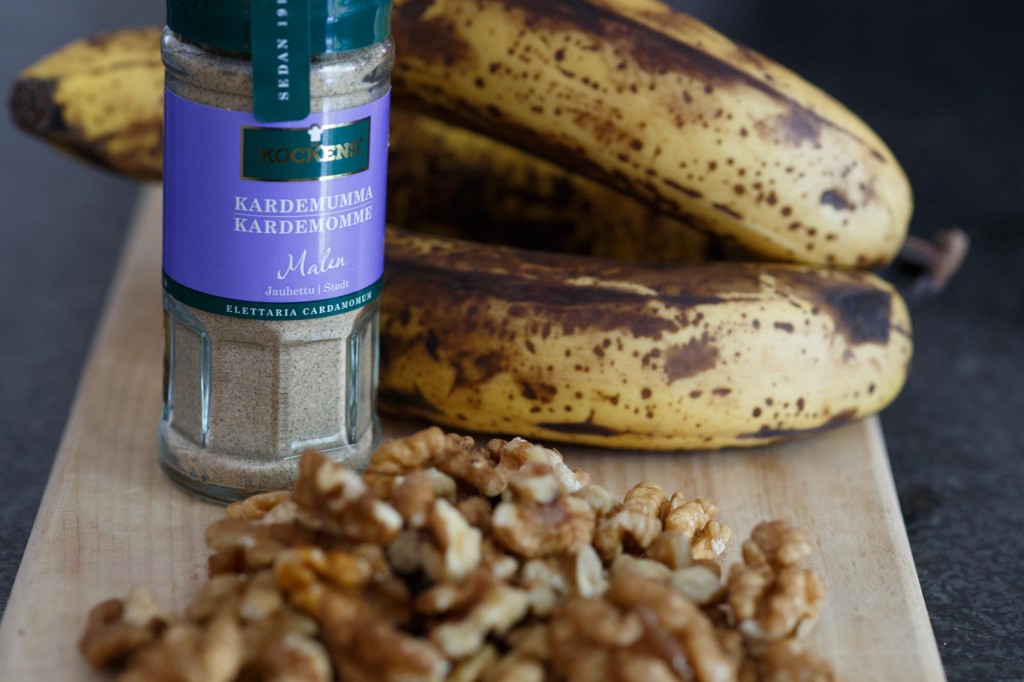 For the Cake:
180 g wholemeal flour
2 teaspoons baking powder
½ teaspoon bicarbonate of soda
¼  teaspoon salt
110 g golden caster sugar
125 ml sunflower oil
2 large eggs
300 g very ripe bananas, mashed
80 g walnuts, chopped
1 and ½ teaspoons ground cardamom
You will also need a 2-lb loaf tin.
How to Make:
Preheat the oven to 170°C/ 325°F/ Gas 3. Grease and line the baking tin.
Sieve the flour, baking powder,  bicarbonate of soda and salt into the mixing bowl.
Add the sugar, oil and eggs.
Beat on a medium speed until the ingredients are all thoroughly mixed together.
Add the mashed bananas and continue beating for a minute.
Finally, stir in the walnuts and cardamon.
Pour the mixture into the loaf tin and bake in the preheated oven for 1 hour and 10 minutes, or until the cake bounces back when touched. A metal skewer inserted in the centre should come out clean. Leave the cake to cool slightly in the tin before turning out onto a wire cooling rack to cool completely.
The cake will slice into 10 thick or 12 medium-sized pieces – perfect for a coffee morning with friends.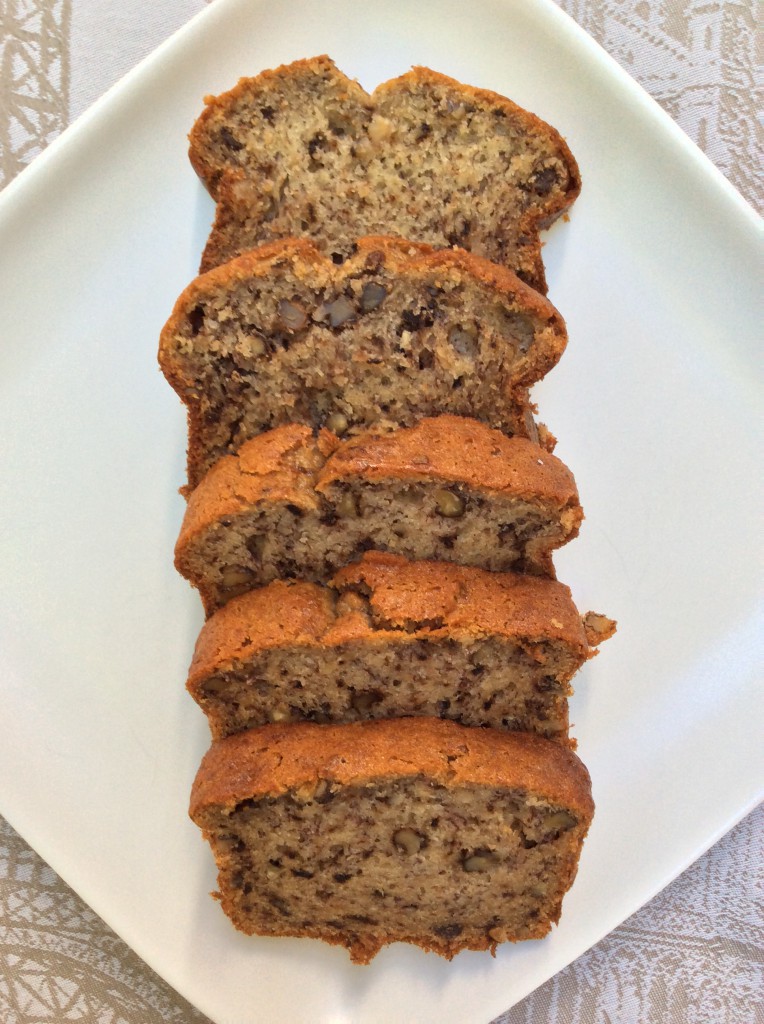 Variations:
If you omit the walnuts and cardamom, and add the following, you will have an additional three cakes in your repertoire.
Banana and chocolate
Add 100 g chopped dark, milk or white chocolate and 1 teaspoon vanilla extract
Banana and poppyseed
Add 2 tablespoons poppyseeds and 1 teaspoon vanilla extract
Banana, hazelnut and chocolate
Add 50 g chopped hazelnuts, 50g chopped dark or milk chocolate and 1 teaspoon vanilla extract