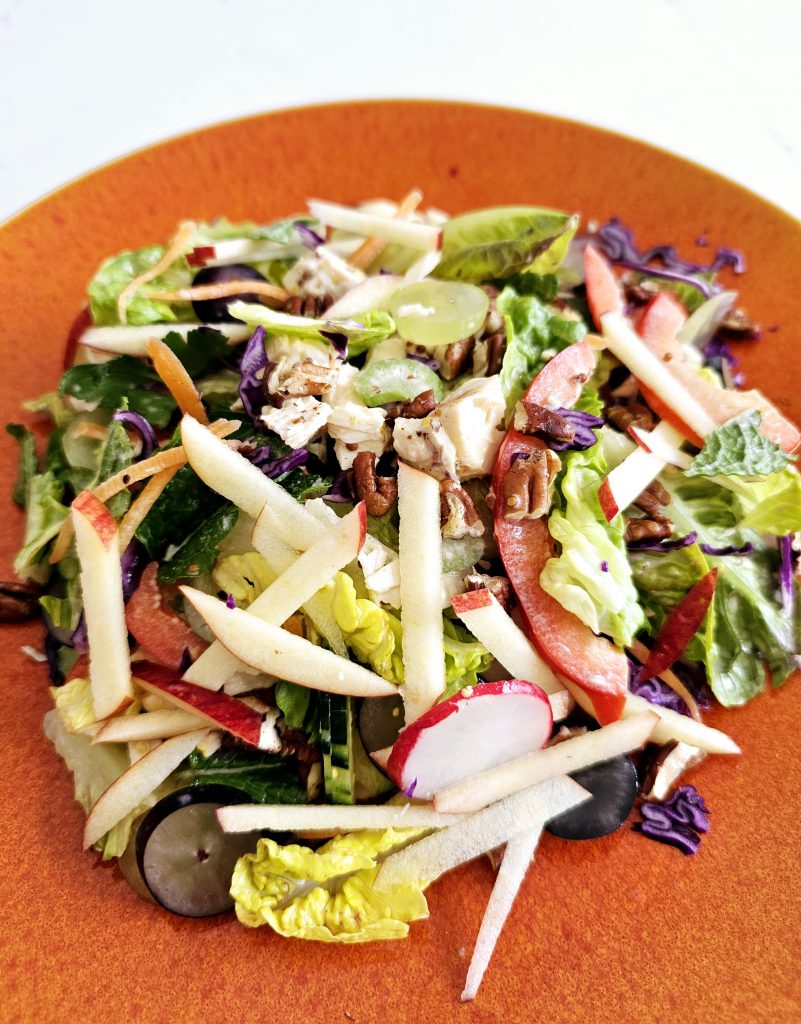 From the Old Testament of the Bible, in Judges chapter 21 verse 25:
In those days there was no king in Israel. Everyone did what was right in his own eyes.
Why do we have kings and queens? What purpose do they serve in a modern world? When we read accounts of royalty in history, we understand that one of the king's role was to protect his kingdom where there were no geographically defined borders. This was mainly done by raising and leading an army to defend land and people. Ultimately if need be, a king had to to sacrifice his life in order to save those who serve him.
That's the kind of king I should like if I were to swear allegiance.
In the Bible, one of the functions of the king was to lead God's people in God's moral and spiritual ways. There were good kings and there were bad kings. Sometimes things went well and sometimes things did not go so well. Then there was a period when there was no king, and without a leader directing the people as to God's way, everyone was a law unto himself.
It is not difficult to imagine what life was like at this time. All we need to do is to read the daily news to see God's original commandments still being broken: murder, adultery, theft, false witness, envy. The Bible makes it clear that all this stems from putting ourselves first instead of seeking God's will and direction.
This is not a political essay, and my background is in Law and not in Theology. But I often think about how difficult it is to be a leader when you do not have any moral compass or grounding. So my prayer every morning is that God helps me make good and wise decisions when I am faced with a dilemma or predicament.
In my world, baking cakes or cooking do not often cause dilemmas or predicaments. However, I could not make progress on what to cook this Coronation Weekend. No one in the family wanted to eat Coronation Chicken. None of us were born when the late Queen Elizabeth had her coronation. In my recollection, this is a salad made up of cooked chicken, raisins, curried mayonnaise and topped with toasted flaked almonds. I think we ate it at our own wedding (and I think my dad enjoyed it very much).
I like all things chicken so decided to make my own version of Coronation Chicken. This is a large raw salad topped with a small amount of chicken bound in a light dressing and chopped toasted nuts. It does not resemble the original, but then King Charles does not resemble his beloved mother in many ways. I hope his reign will be memorable, as much as I hope my chicken salad will be too.
Some of the salad and dressing ingredients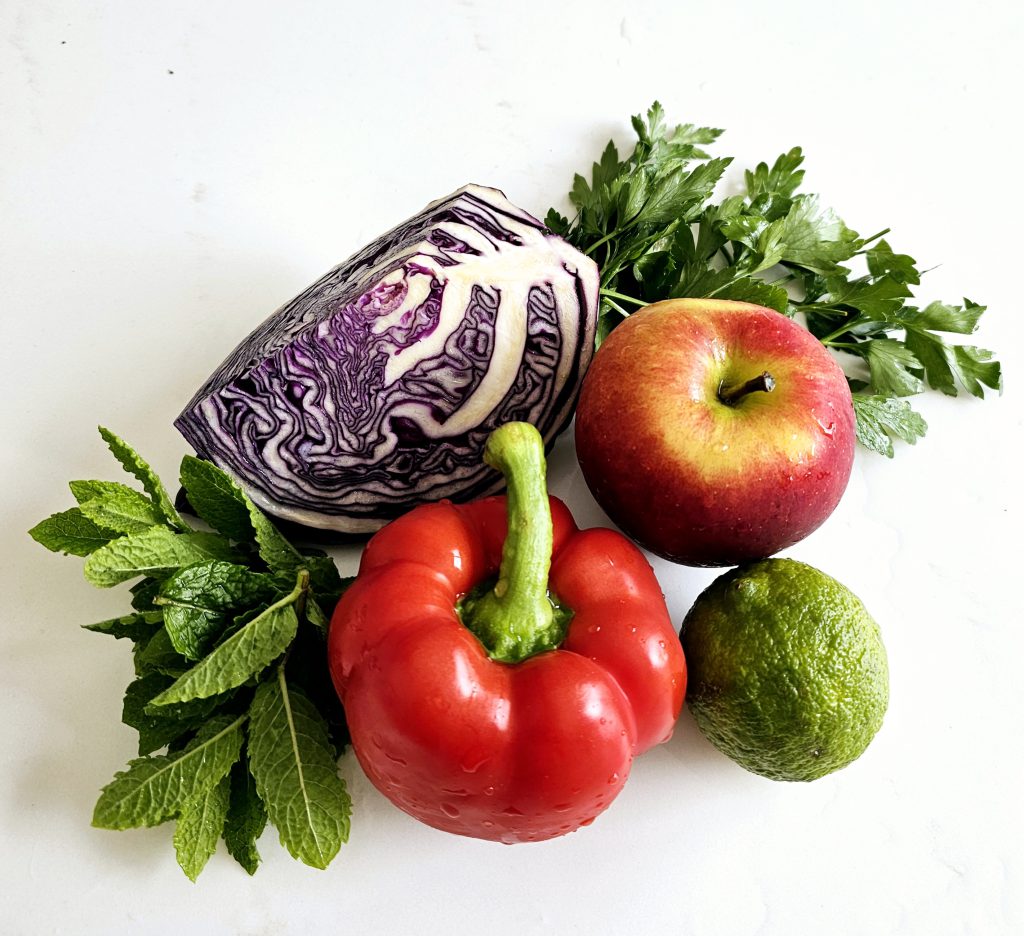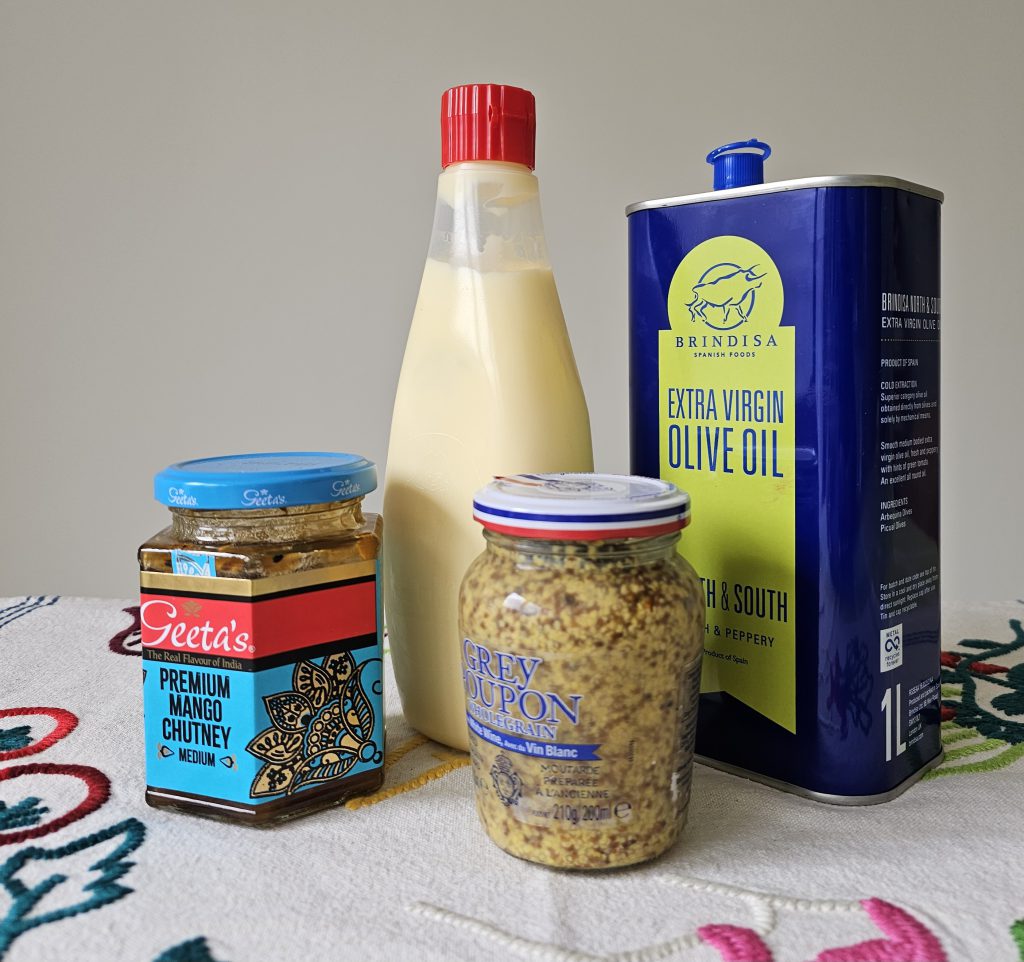 For the Salad:
Use any amount of torn salad leaves, shredded or sliced crunchy vegetables, apple, grapes and fresh herbs. Below are suggestions. Wash and dry the vegetables and fruits and make a salad as you normally do.
Salad leaves could be little gem, rocket, iceberg lettuce, butter lettuce.
Crunchy vegetables could be small radishes, celery, sweet peppers, cucumber, red cabbage, green cabbage, carrots.
Fruits could be apples and grapes. Nothing sour (see note at the end of the post). Maybe some pear but only if it is crunchy, like Nashi pear.
Herbs could be rocket, flat-leaf parley, mint.
Nuts could be pecans, cashews, walnuts. For something extra I would use smoked and salted almonds.
For the Chicken:
This is the important part that brings the dish together and gives it the Coronation element. I used 120 g of cooked and cubed chicken breast for two people, but please use more if you need to provide a more substantial salad.
For 120 g of cooked and cubed chicken breast, the dressing is 1 tablespoon mayonnaise, 1 tablespoon mango chutney, 1 teaspoon olive oil, 1 teaspoon lime juice, 1 teaspoon wholegrain or Dijon mustard, few turns of freshly ground pepper and grated zest of 1 lime.
Assembling the Salad: start with the salad leaves, add the shredded crunchy vegetables, top with the dressed chicken and chopped nuts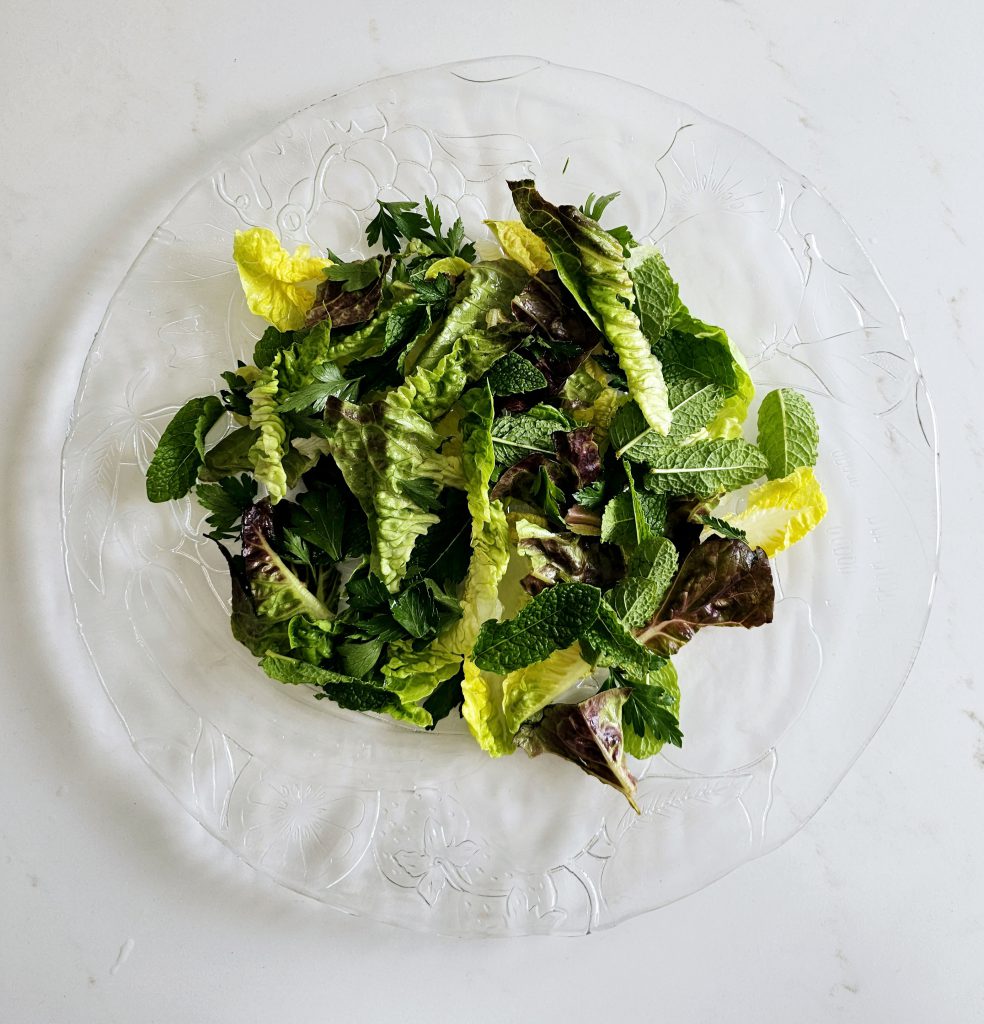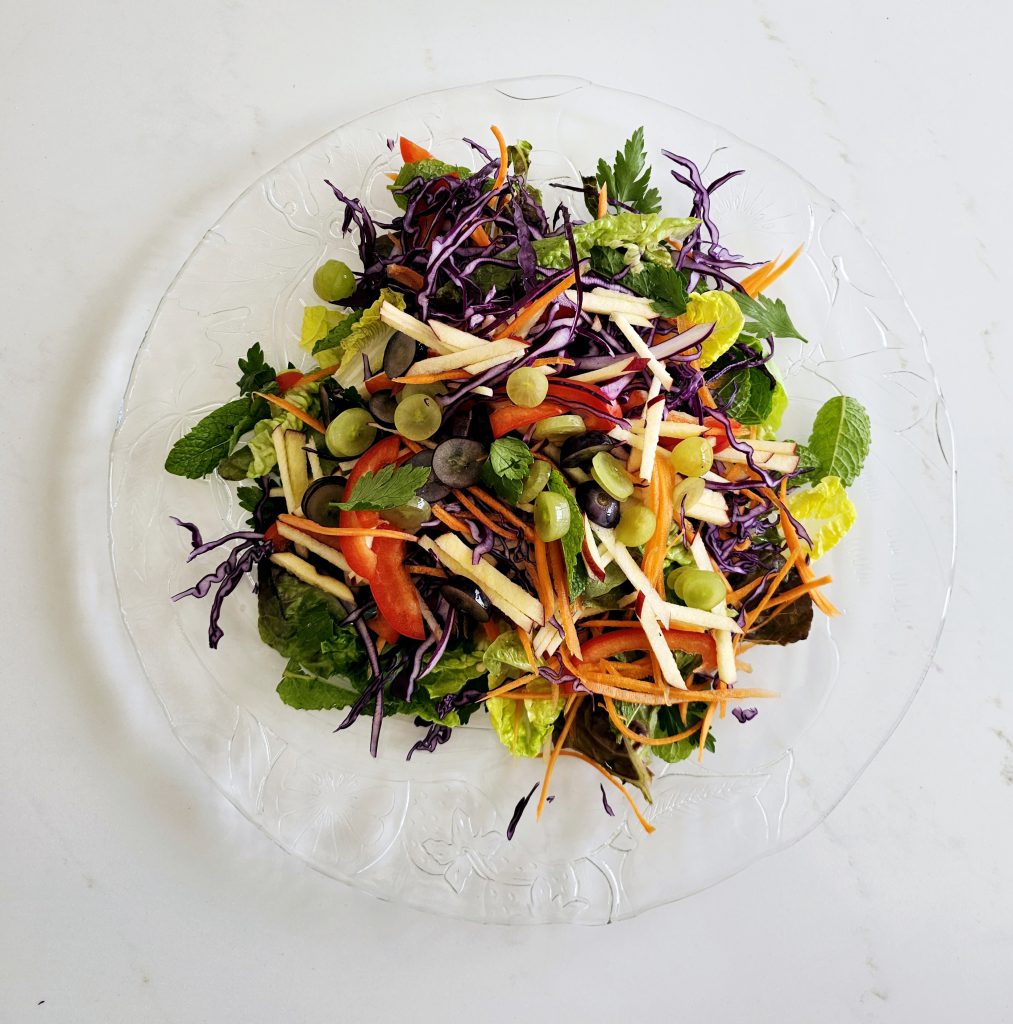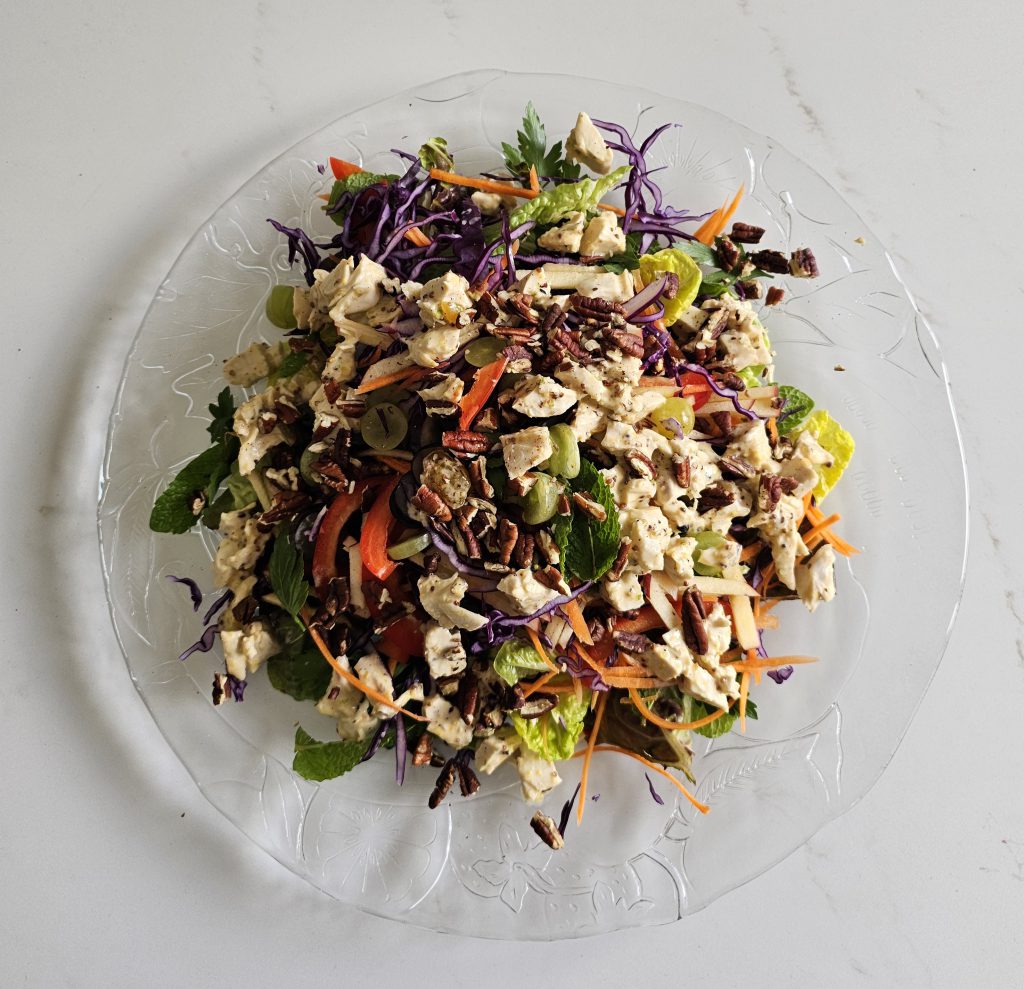 I had a little chuckle to myself when thinking up this recipe. I thought that I should like this salad to be like the ideal monarch. That is to say, not bitter (this is why I avoided chicory, radicchio) and not sour (hence only a little lime juice and no sour fruits). A little feistiness (rocket, radish), mainly home-grown (our local carrots, red or green cabbage, apple, celery, mint, parsley), with some global influences (grapes from South Africa, French mustard, Spanish olive oil, Japanese mayonnaise). A little nuttiness is totally ok. Overall I wanted something fresh and easy going, not heavy or overbearing.