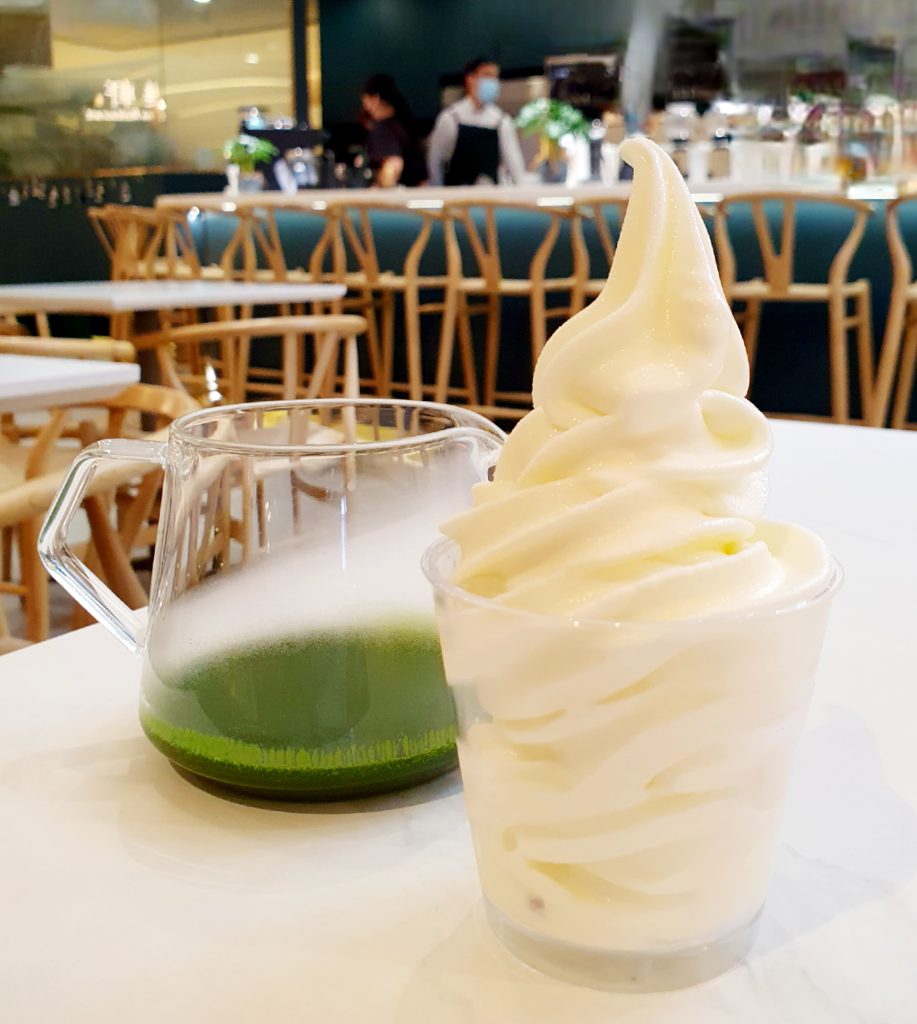 It is the weekend here in London and I feel seriously let down by the weather. It seems to me that we have had nothing but 'grey, cold and wet' for the past six months. I am glad then that a) I had reasons to be called away to the Far East for a lot of that time and b) I have so much to do when I am home in London. The sound of the rain falling is most pronounced at night, when I am getting ready for bed. A thought occurs that just as in the days of Noah, we have no control over the weather in our day and age. The only positive is that it is better to have rain than to have drought.
Having to stay indoors means I can push myself to write up my Singapore notes. We had such a wonderful time there and it is the one country to which I could happily return again and again. Singaporeans sometimes complain publicly about their government, society, housing, education system etc but secretly I think they are very proud of their country.
We ate very well in Singapore, and I appreciated the excellent service wherever we went. One interaction I will remember is when I emptied a purseful of coins to pay for my matcha soft serve ice cream at Matchaya Takashimaya. I explained to the young man who was serving that I did not want to carry so much loose change around, and would he mind if I did not pay by card? He was lovely. He patiently sorted out and took away all the smaller denominations, leaving me with the $1 coins. When he brought round our drinks and ice cream he took the time to ask where we were from, how long we were staying and what else we might be doing in Singapore. He did not have to, but he did.
I asked myself what it takes to acquire this level of easy confidence. I suppose it comes mostly from good family upbringing and definitely from strong role models in leadership. Leadership from school, the workplace and the government. So many countries can learn from this.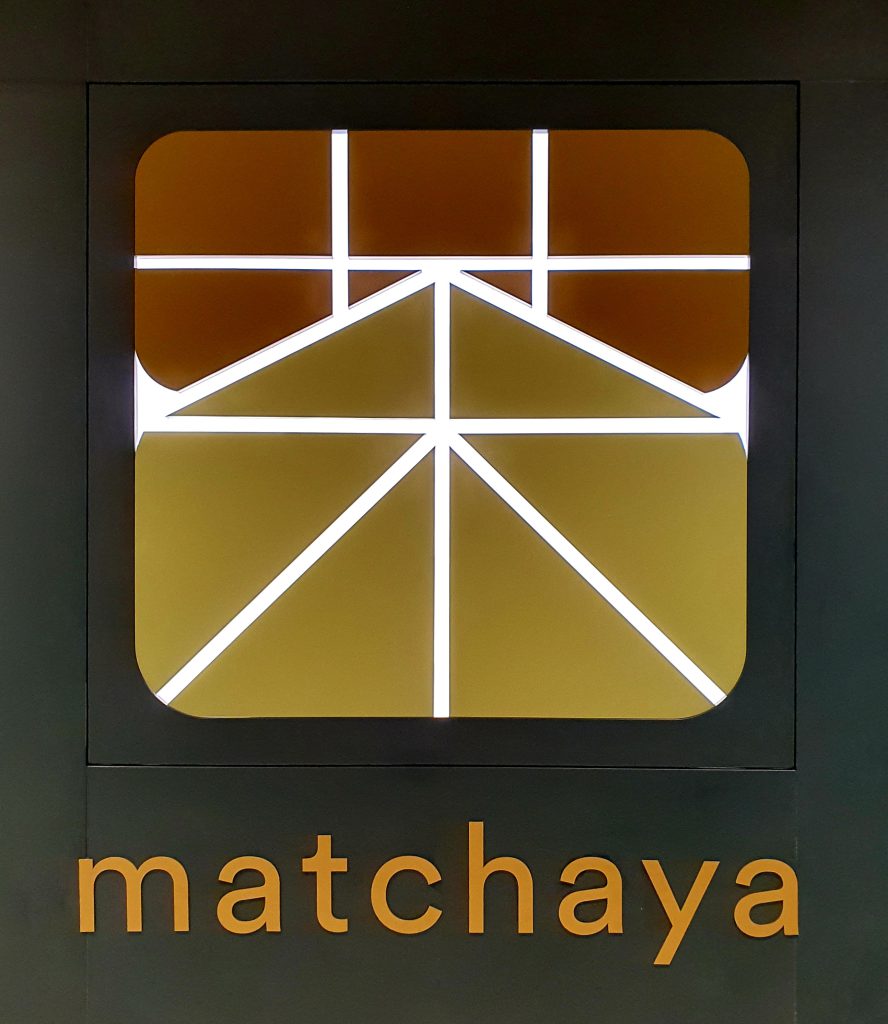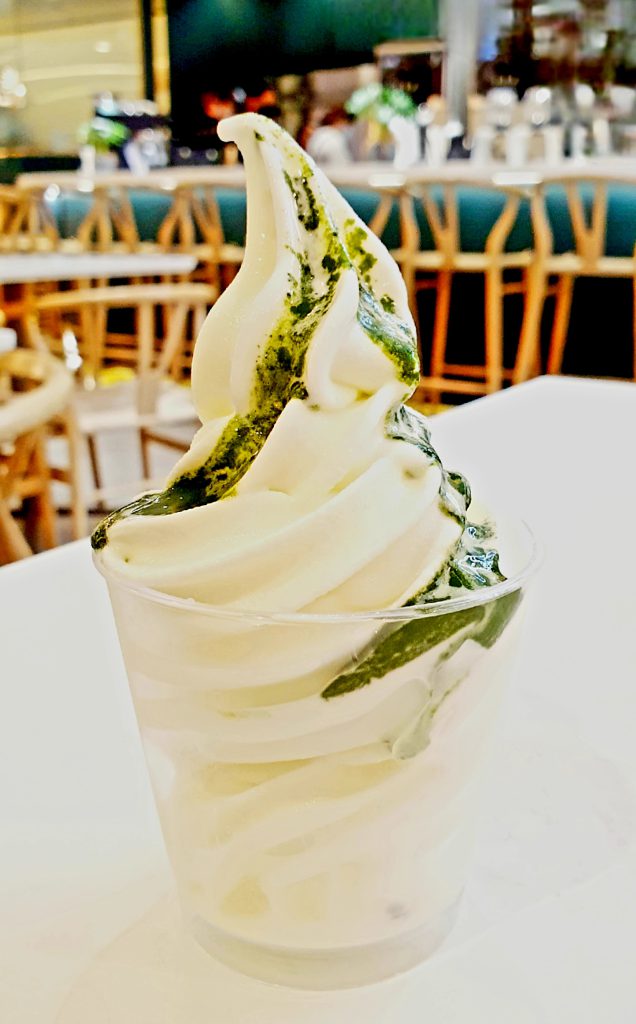 I love living in London because every type of cuisine is available here, thanks to our immigrant population. In the past month I ate at Sri Lankan, Turkish and Korean restaurants. Singapore is delightful in this respect also. We were invited to meals at Chinese, Portuguese, Korean and Peruvian restaurants. Smaller meals taken at home or in shopping malls were Indonesian, Japanese and Peranakan/ Nyonya.
Some photos below, but not too many otherwise we could be here all day and all night! Also, we were with friends so it would have been rude to take photos instead of eating and engaging in conversation (see end of post for further thoughts).
Watching the professionals make siu long bao at Paradise Dynasty in Wisma Atria. I was intrigued by the eight types of fillings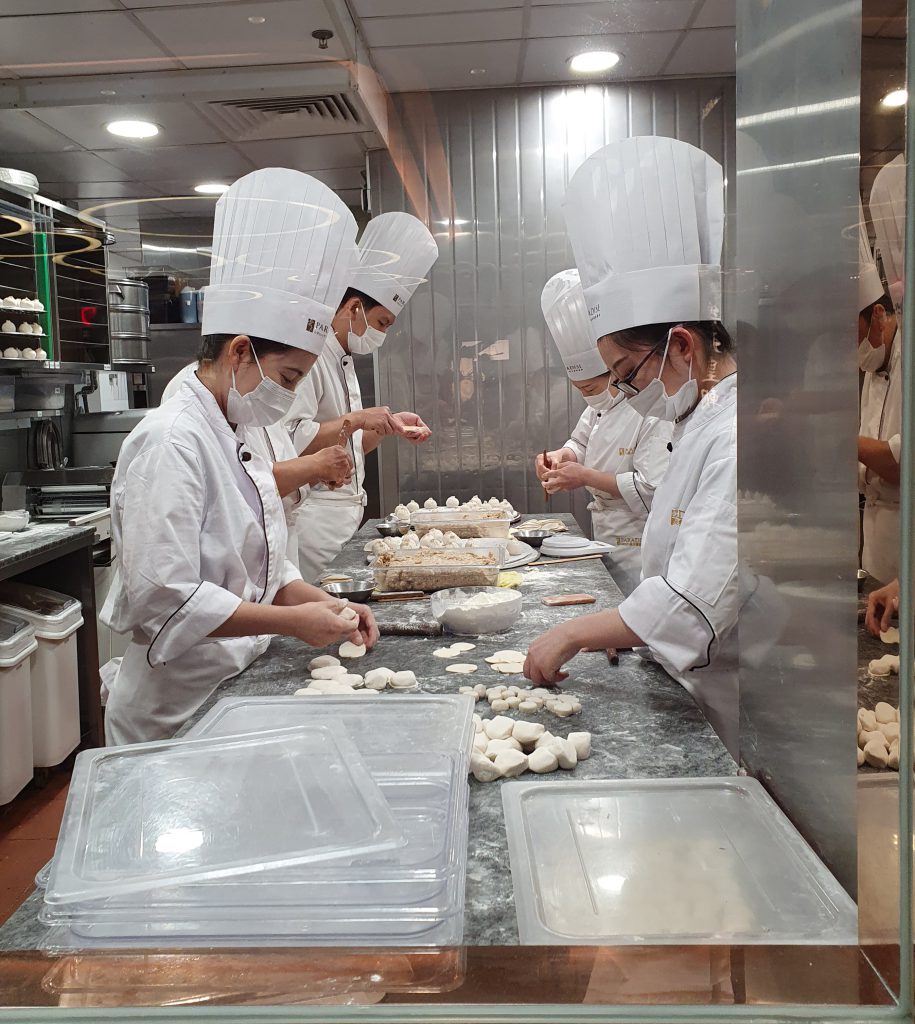 Admiring the carving skill at Imperial Treasure Super Peking Duck in Paragon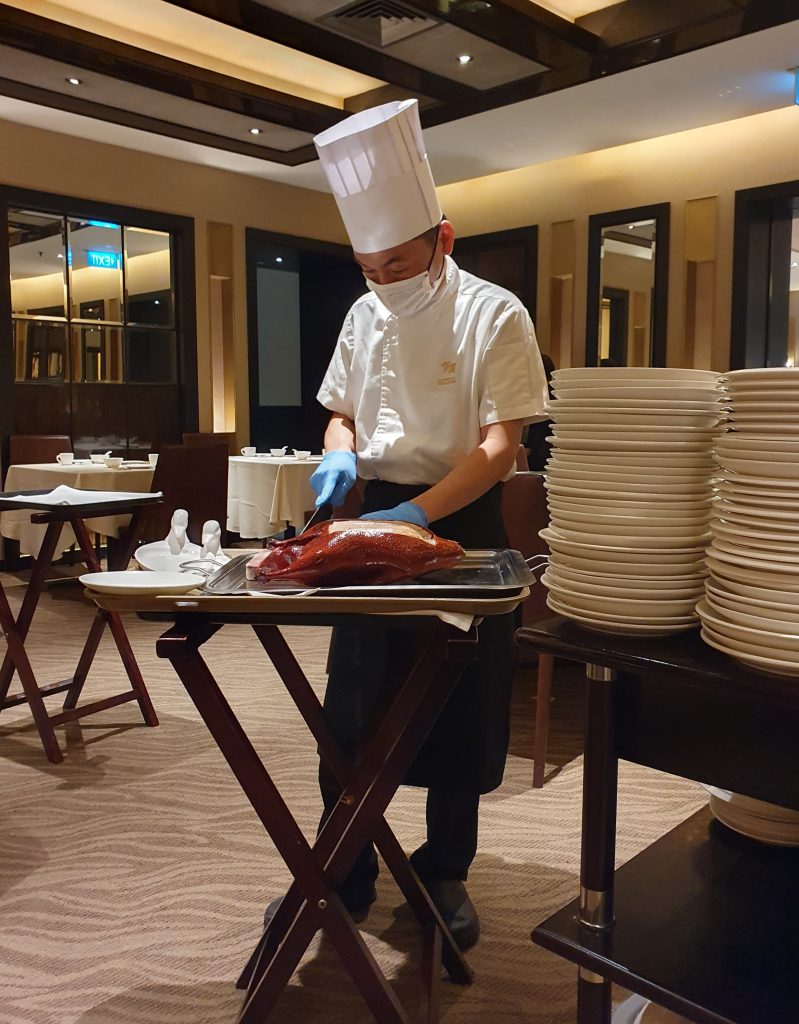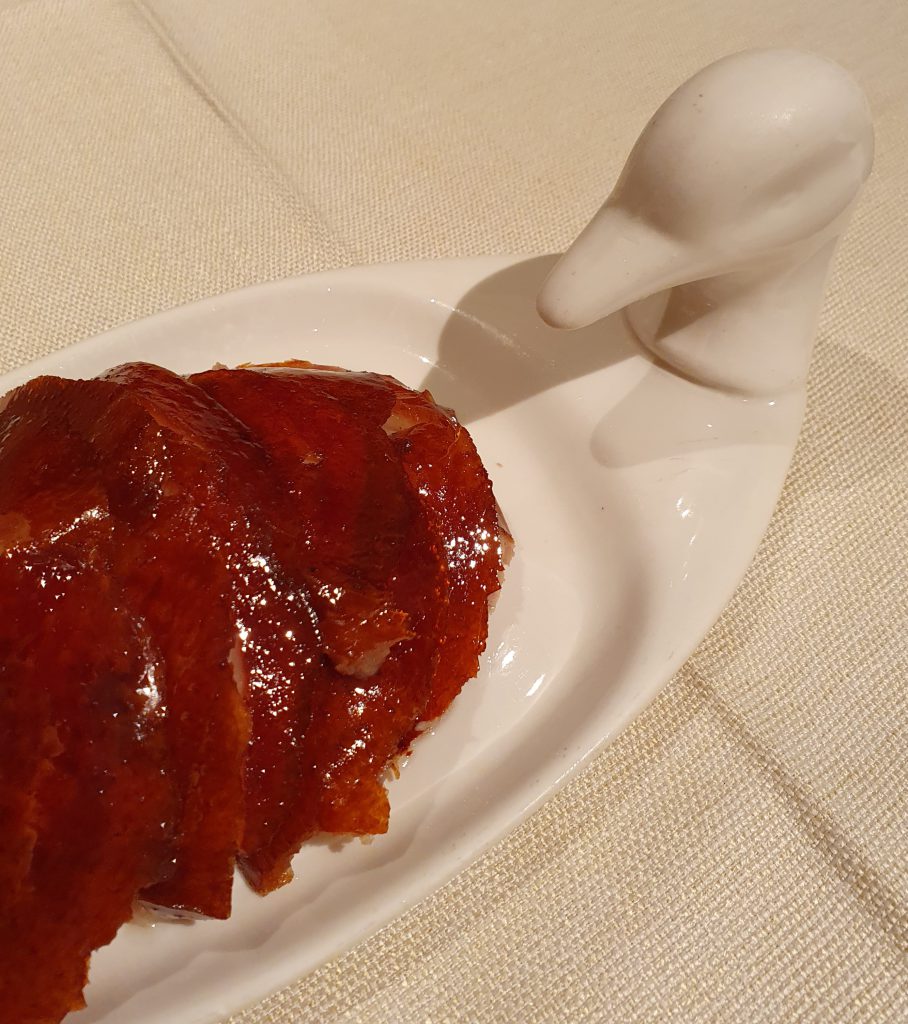 Counting the bottles of wine at Tuga Portuguese restaurant, and wondering if any bottles get stashed away in diners' handbags or rucksacks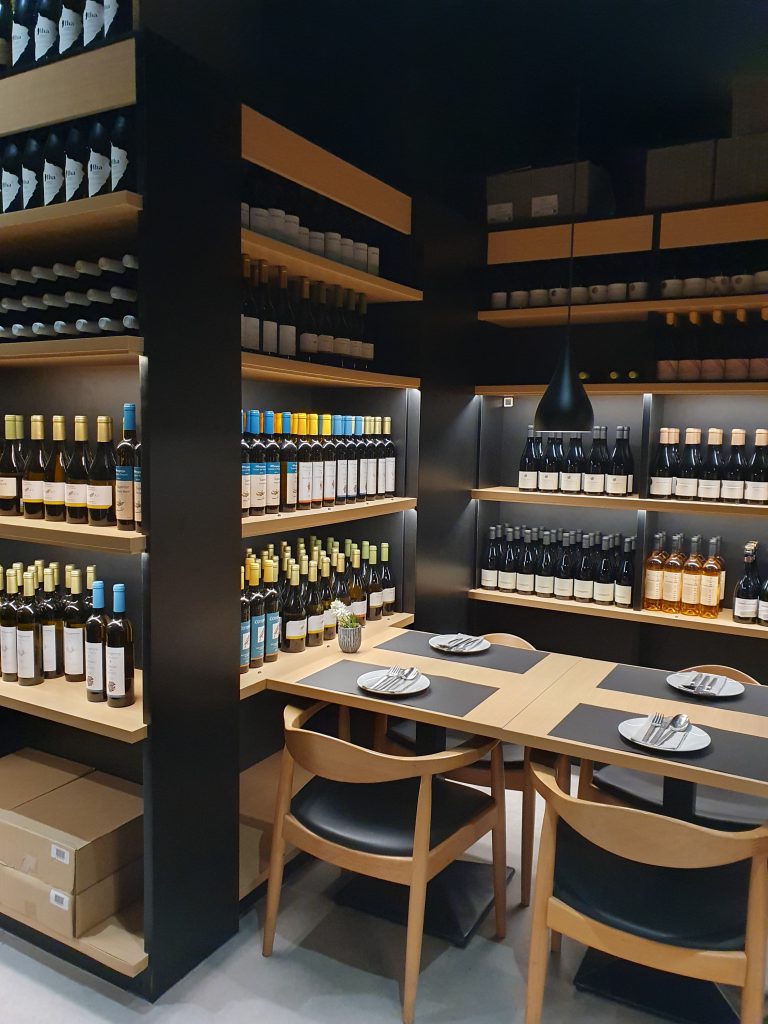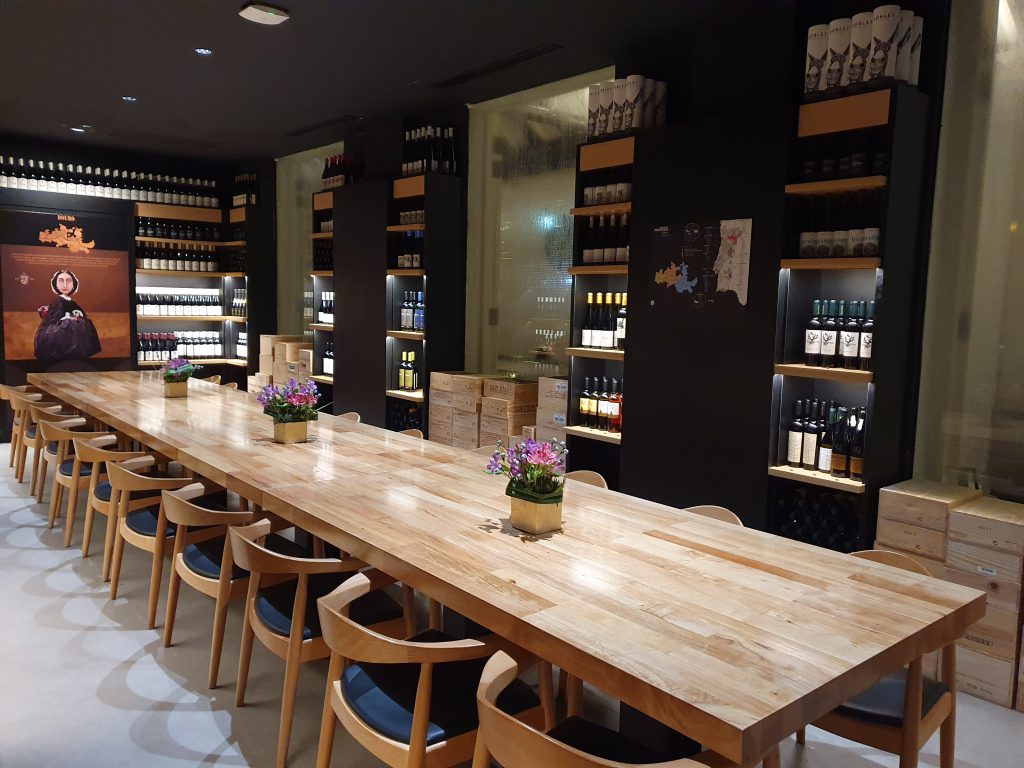 Working out the Korean alphabet in the restaurant sign at Anju restaurant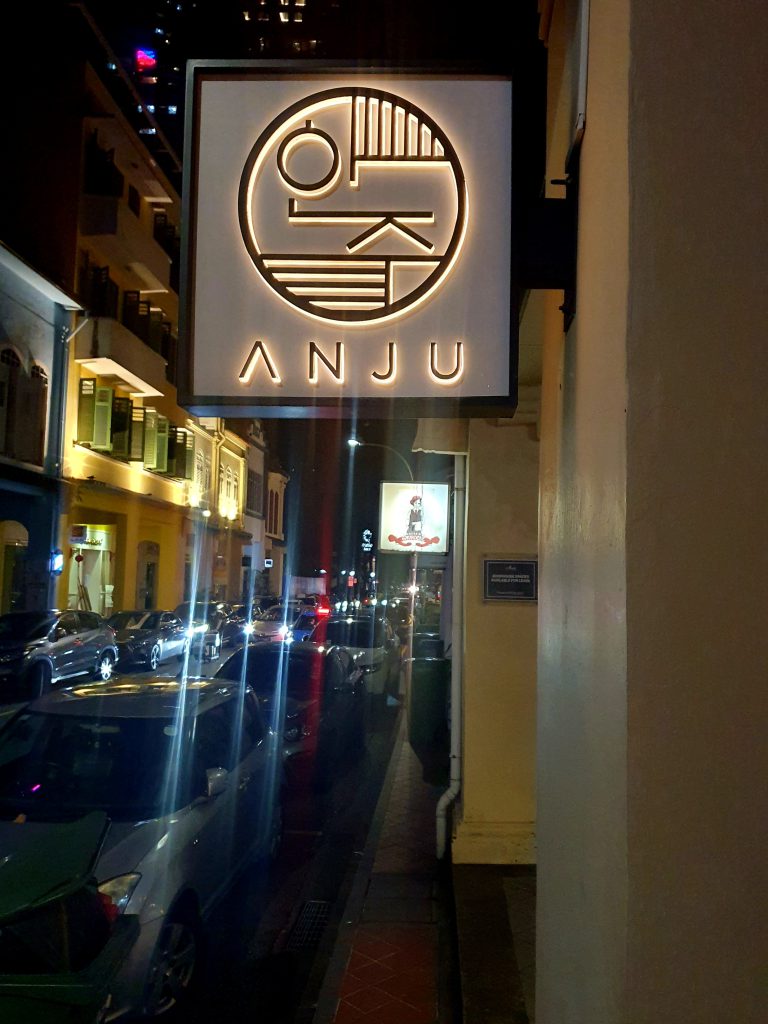 A few of the wonderful plates of food at Anju:
관자 gwanja (scallop) with uni ice cream, cubes of kimchi radish and cucumber, dill, chervil and lemon truffle oil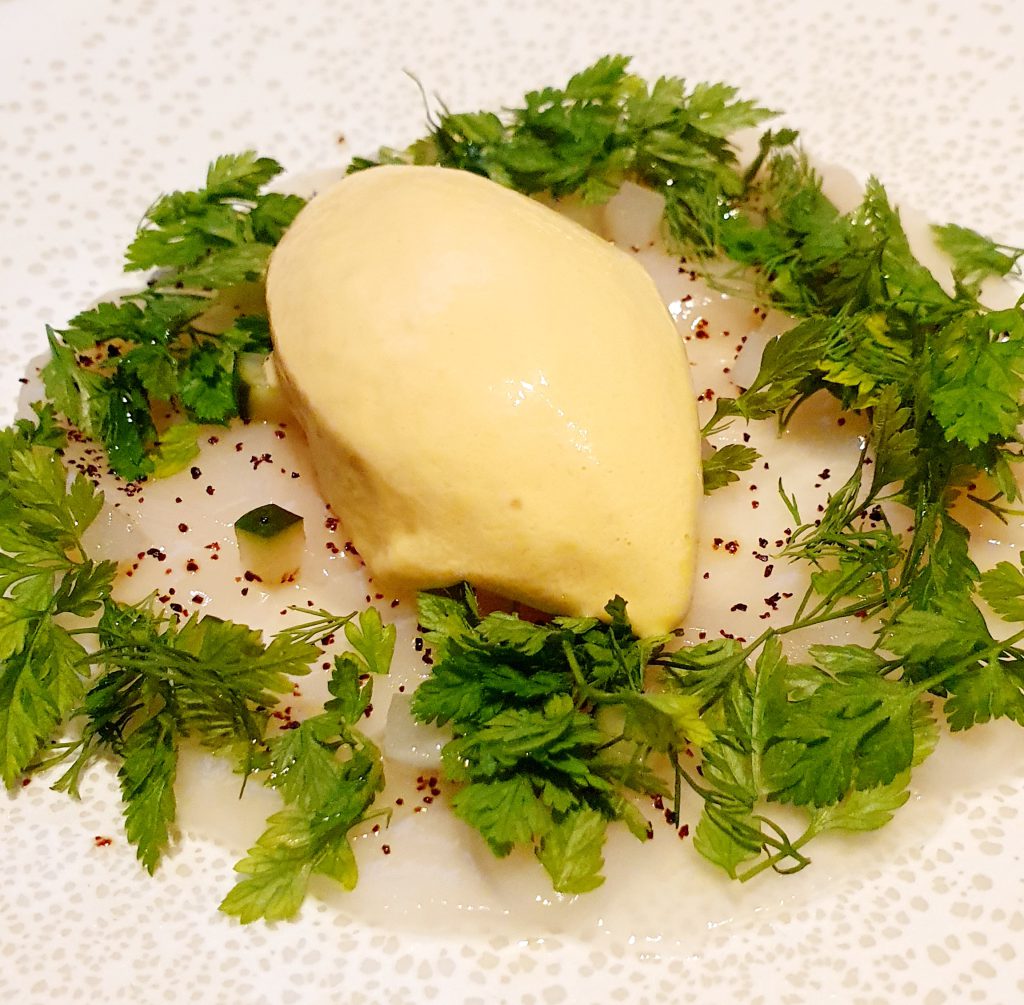 호감전 Hogam Jeon: to deconstruct this dish in order to make at home (a future project) a few clues lie in its name. 호박 hobak is courgette, 감자 gamja is potato and 전 jeon is pancake. This was like a rosti but better as it had school prawns in addition to the vegetables. School prawns are tiny prawns which are fried shell and all, adding to the overall crunch of a dish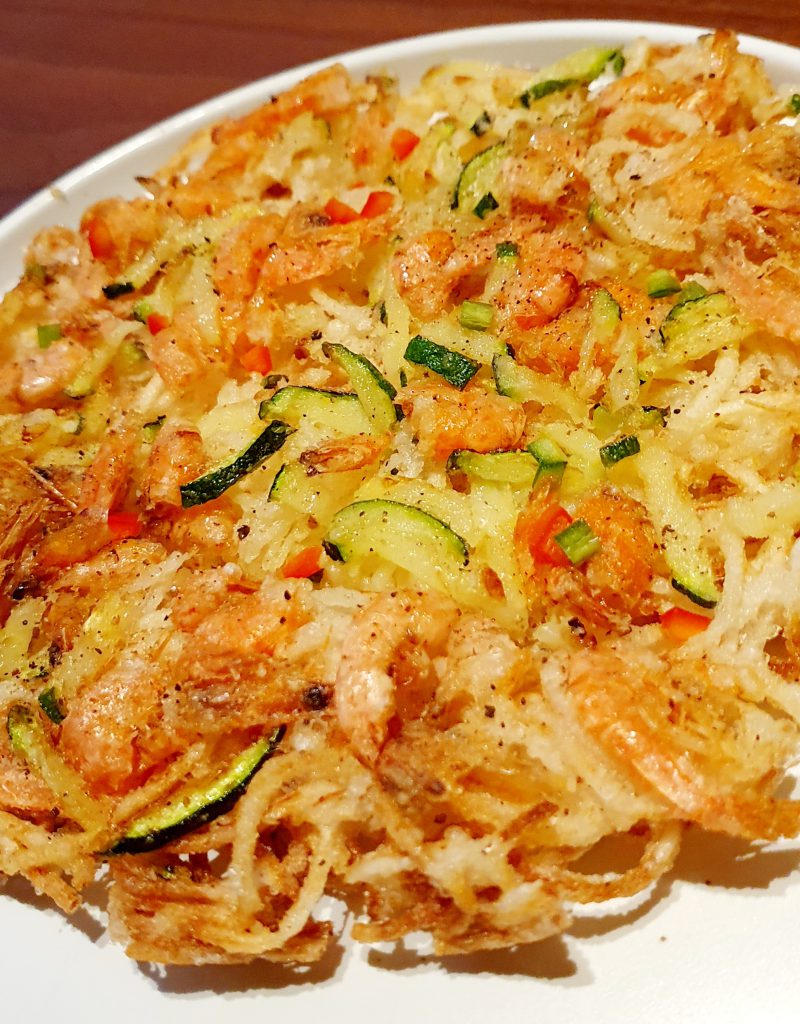 섯밥 Sotbap: scorched rice with dried radish leaves and charcoal grilled seabass. 돌솥 dolsot literally means stone pot and it is the cooking of the 밥 bap (rice) in this that gives the dish its characteristic scorched bottom and smokiness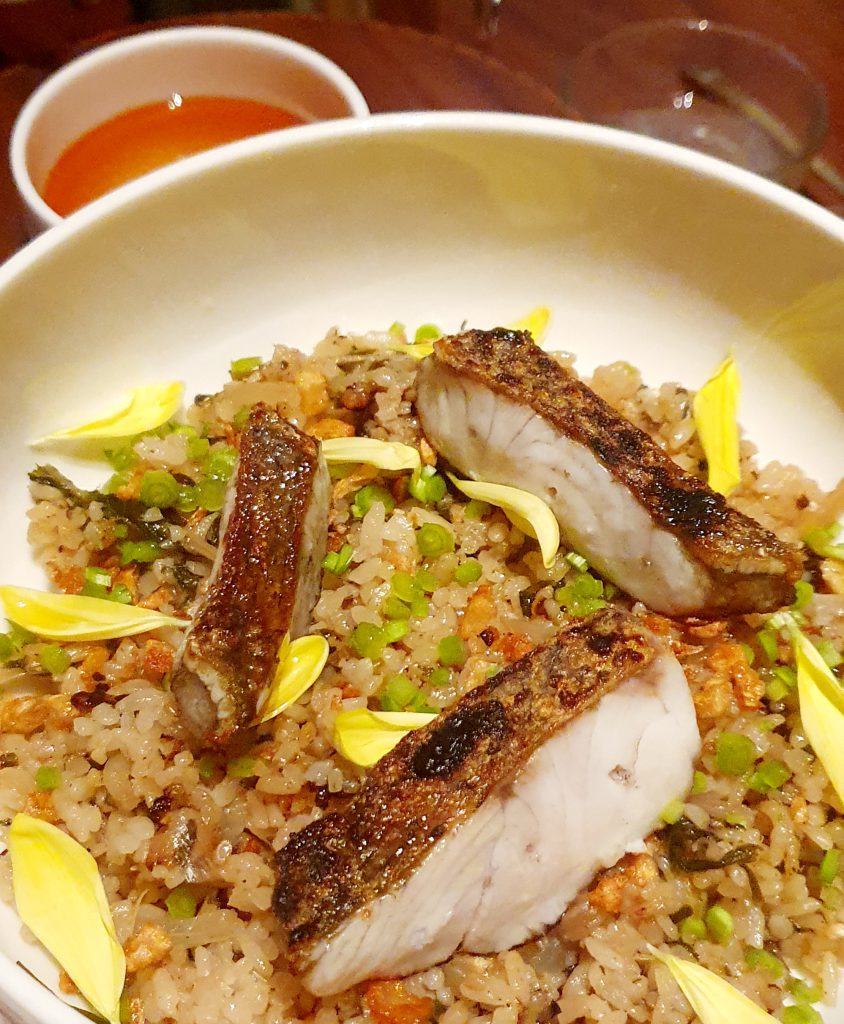 보쌈 Bo-ssam: much loved boiled pork belly, here finished off with a light grilling. 쌈 ssam means 'wrapped' and the pork is eaten with pickles and wrapped in lettuce leaves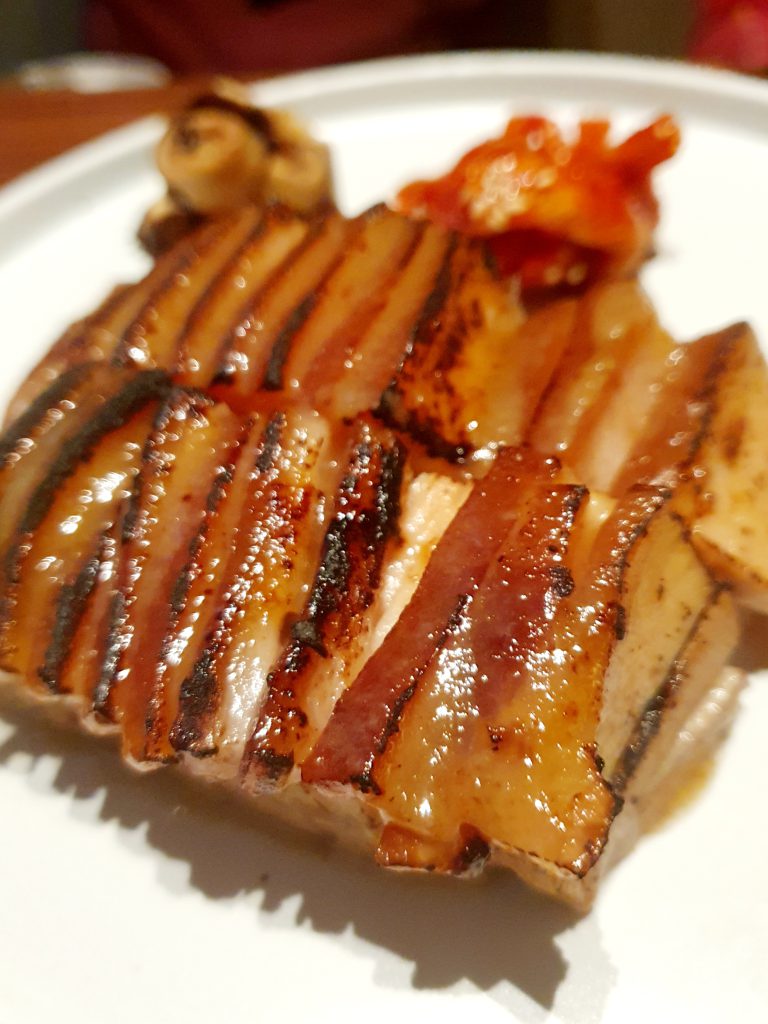 화채 Hwachae: this was a very clever modern take on the traditional Korean fruit punch, in which fruits are soaked in honey or omija berry juice. Here the fresh fruits are served with watermelon sorbet, apple foam, yuzu jelly, omija watermelon juice, mint oil and a honey tuile. We were so spoilt!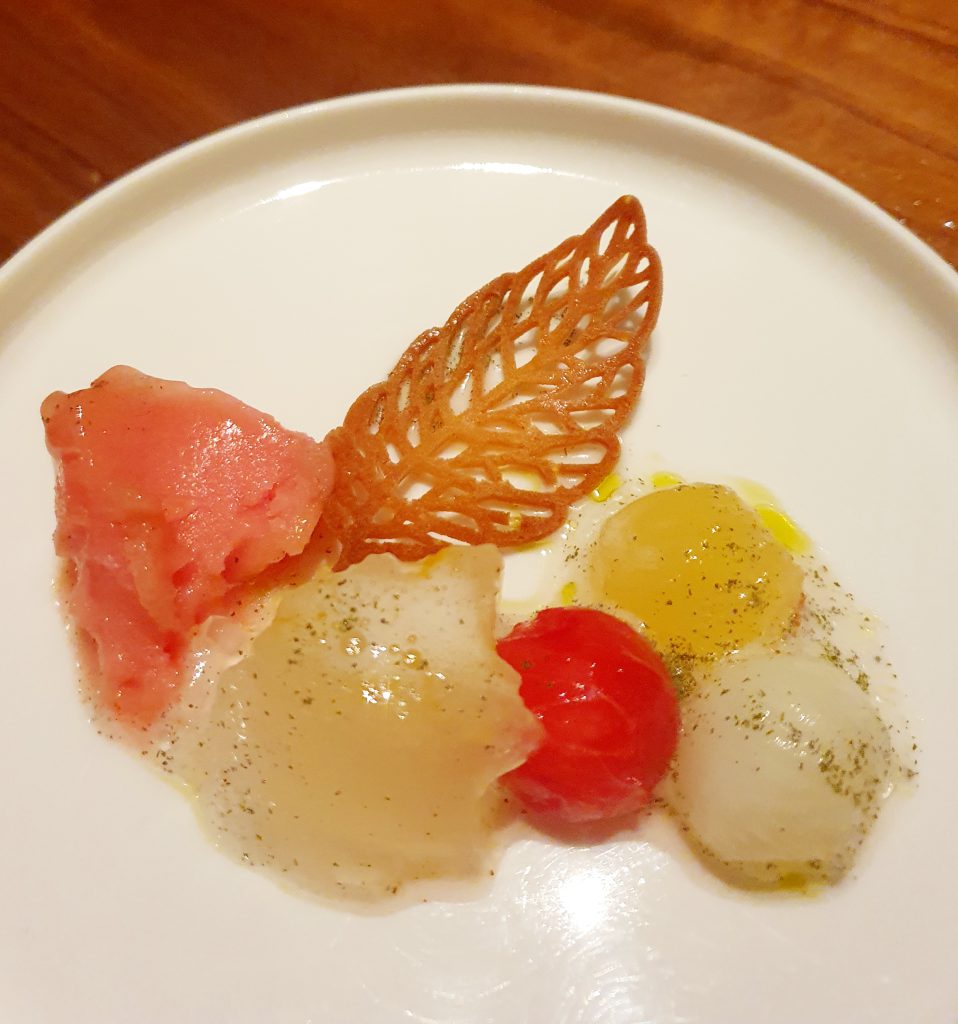 Colourful welcome and colourful food at Canchita Peruvian restaurant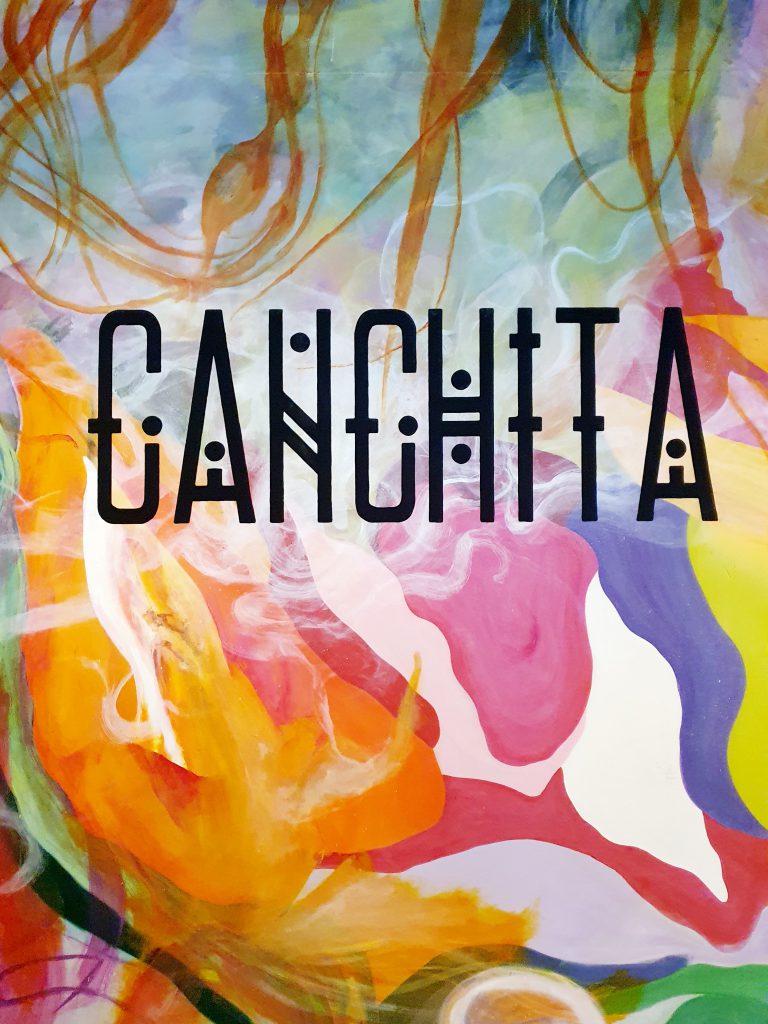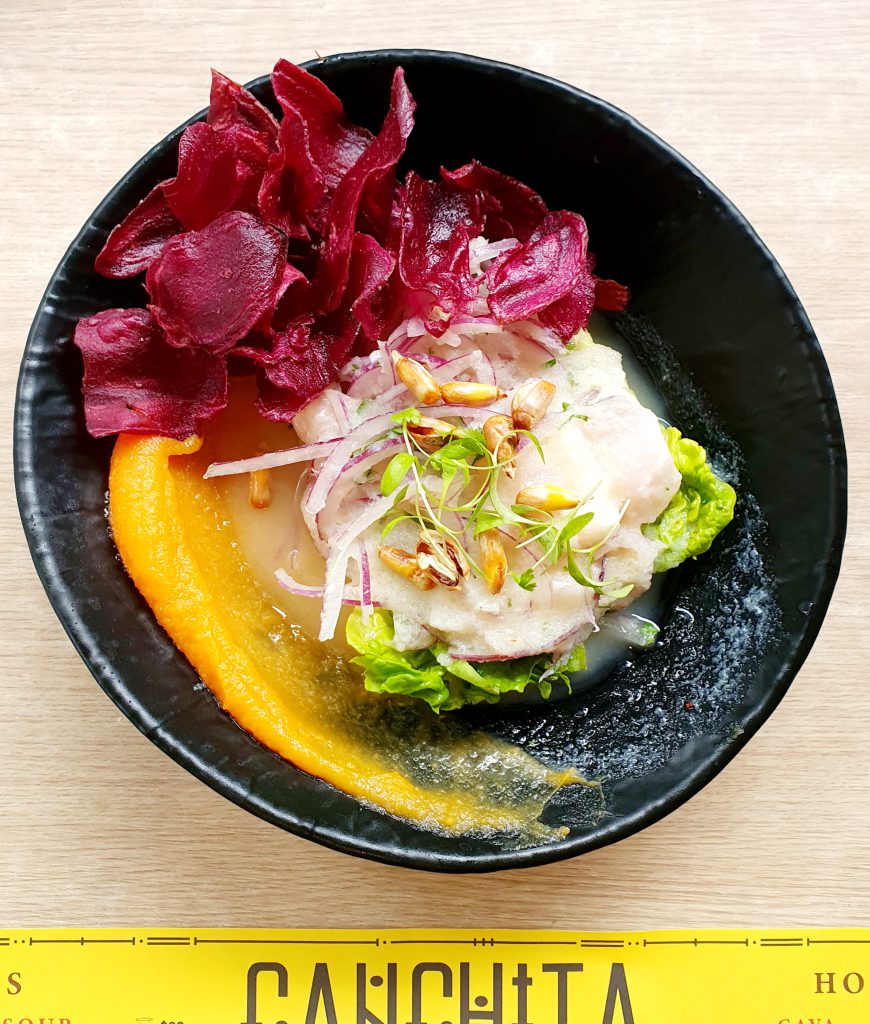 I have very fond memories of Violet Oon's restaurant because we shared a meal here with Seoul Friend and her daughter when we visited Singapore together. We ate again our favourites of satay and pie tee for a light lunch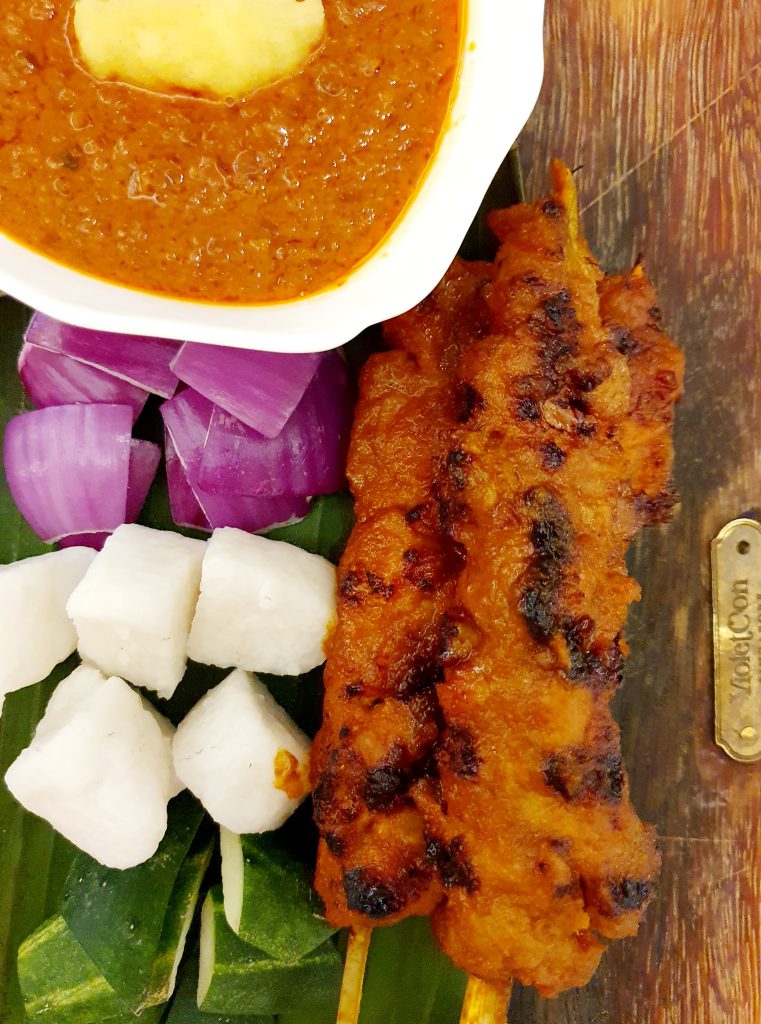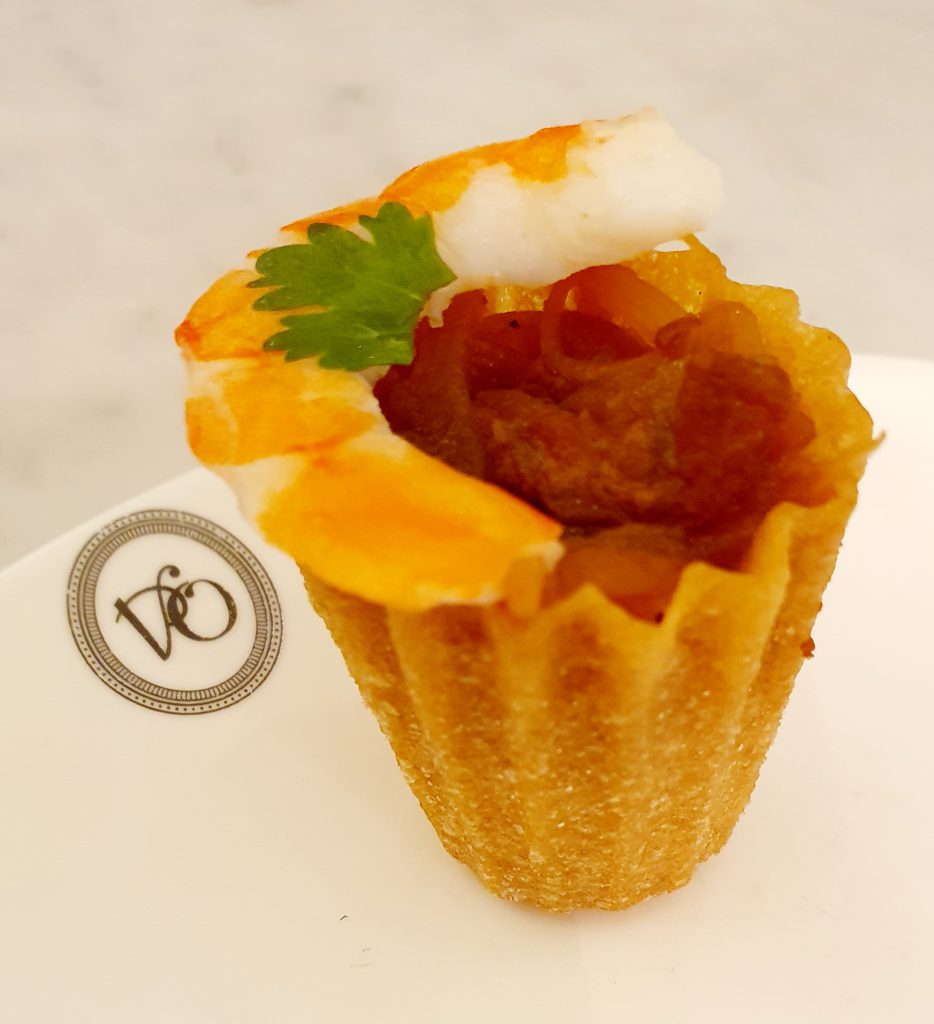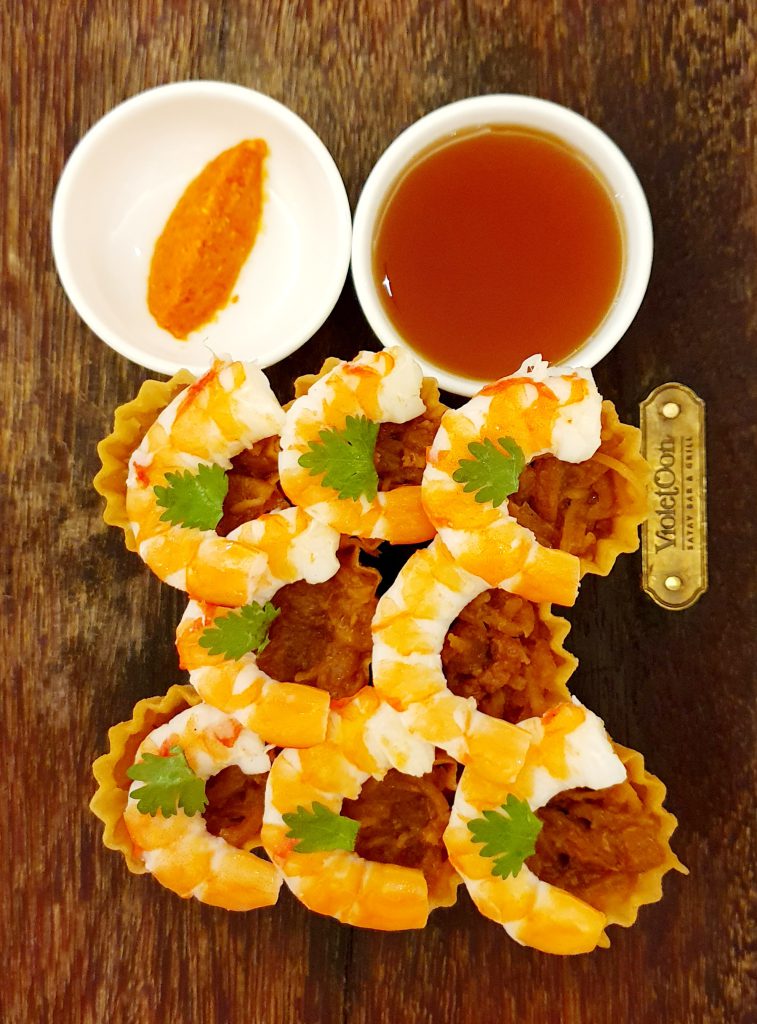 I have so enjoyed looking through the photos of our meals in Singapore. Photos are a great way to recall what we have eaten, but I am mindful that in days past when eating out in restaurants with my parents and grandmother we never took photos of the meals. We took photos of the people around the table. What I remembered most about the meals were the cautionary tales bandied about so freely by the elders of the family. I learnt a lot about life, love, loss through the successes and misfortunes of my aunties, uncles, older cousins and various other old people.
Of course I loved what I ate, however as I get older my kitchen endeavours are less about trying to recreate those dishes, and more about trying to recreate the happy atmosphere of the shared meals. After so many joyful communal meals with our friends in Singapore, I have taken a step forward in working out how to further shape my cooking style and to continue in my culinary journey.