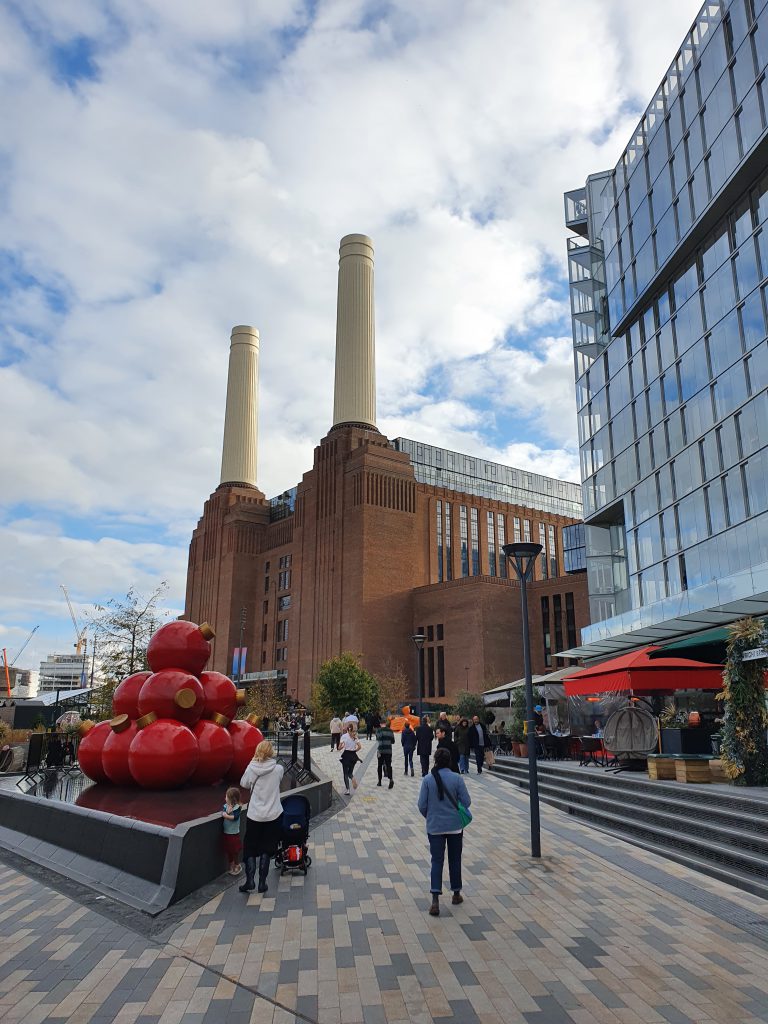 Battersea Power Station
I used to detest using the Northern Line because it was always running to a different time than real time. The joke in our household was that there is a normal minute and there is a Northern Line Minute, which is more like 90-100 seconds. I found the stations dusty and the coaches dirty compared to the Jubilee Line, which is the other line near our house.
The timing of the trains have improved a lot over the years. The existing stations and trains are still run down but there are now two very good reasons to appreciate this line.
First, it connects to the Elizabeth Line at Tottenham Court Road. Second, it goes straight to the restored Battersea Power Station. Suddenly there is more to Northern Line life than Tottenham Court Road (British Museum), Leicester Square (Chinatown and Covent Garden) and London Bridge (Borough Market).
The interior of Battersea Power Station (turbine hall)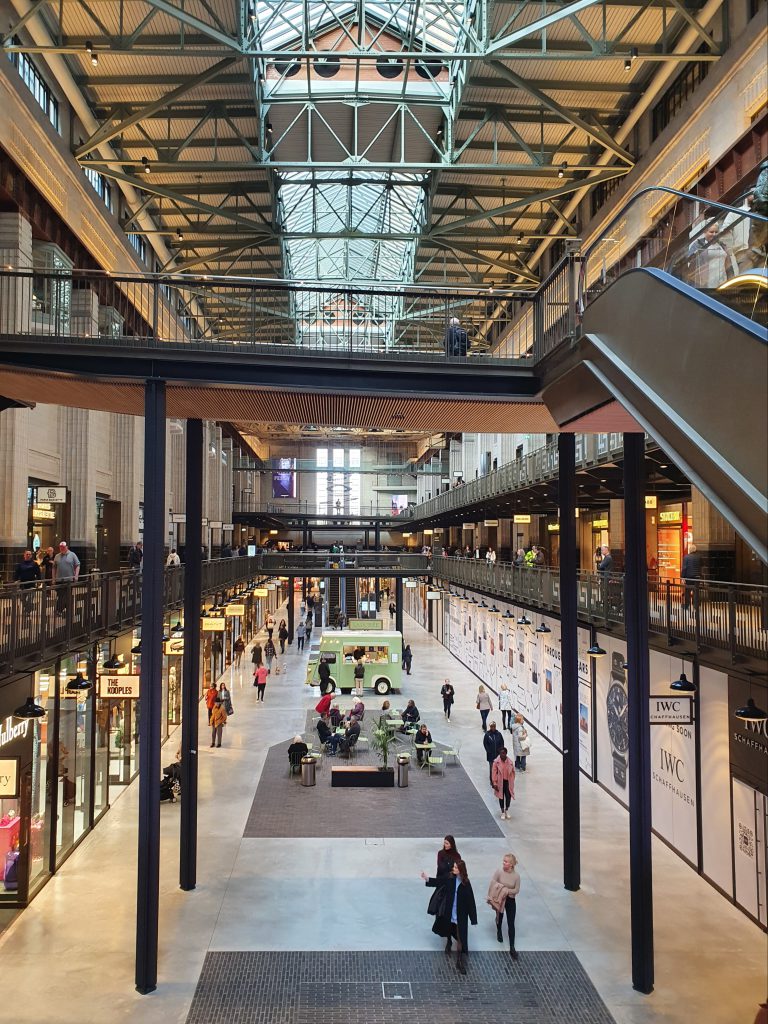 It was Junior 2's suggestion to visit Battersea Power Station. She had made a list of four places she wanted to visit, number 1 being Roti King for their roti canai. On my part, I had read a lot about the regeneration of this area and came to see what had been achieved over the past 10 years.
Roti canai at Roti King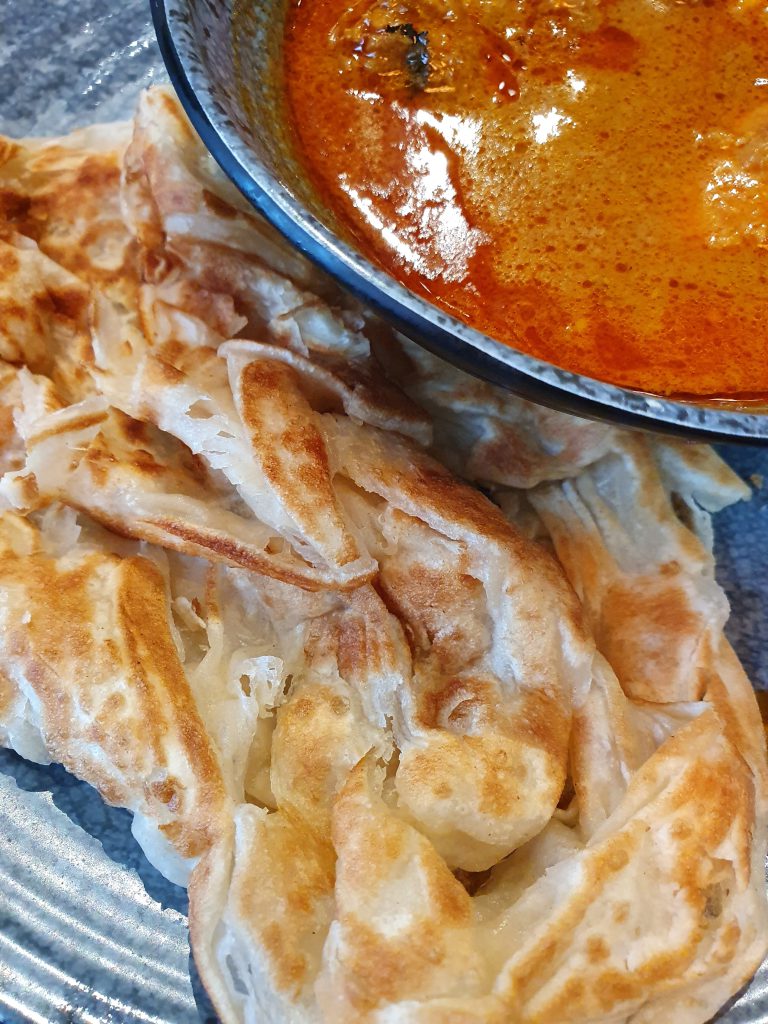 Number 1 on my list was Paris Baguette, because it is a brand I came across during my first trip to Seoul. There was a branch in KL briefly, and junior 1 has visited their branch in LA, but generally all my memories of PB are from South Korea.
Junior 2 and I discussed the selection here and we both agreed it was a bit too European, which may be intentional. There was nothing to indicate that this is an Oriental-grown brand (e.g. using ingredients such as red bean, matcha or offering milk bread). PB was full, mainly because it was the one food outlet open in the main turbine hall. The other food outlets are outside of the main power station building.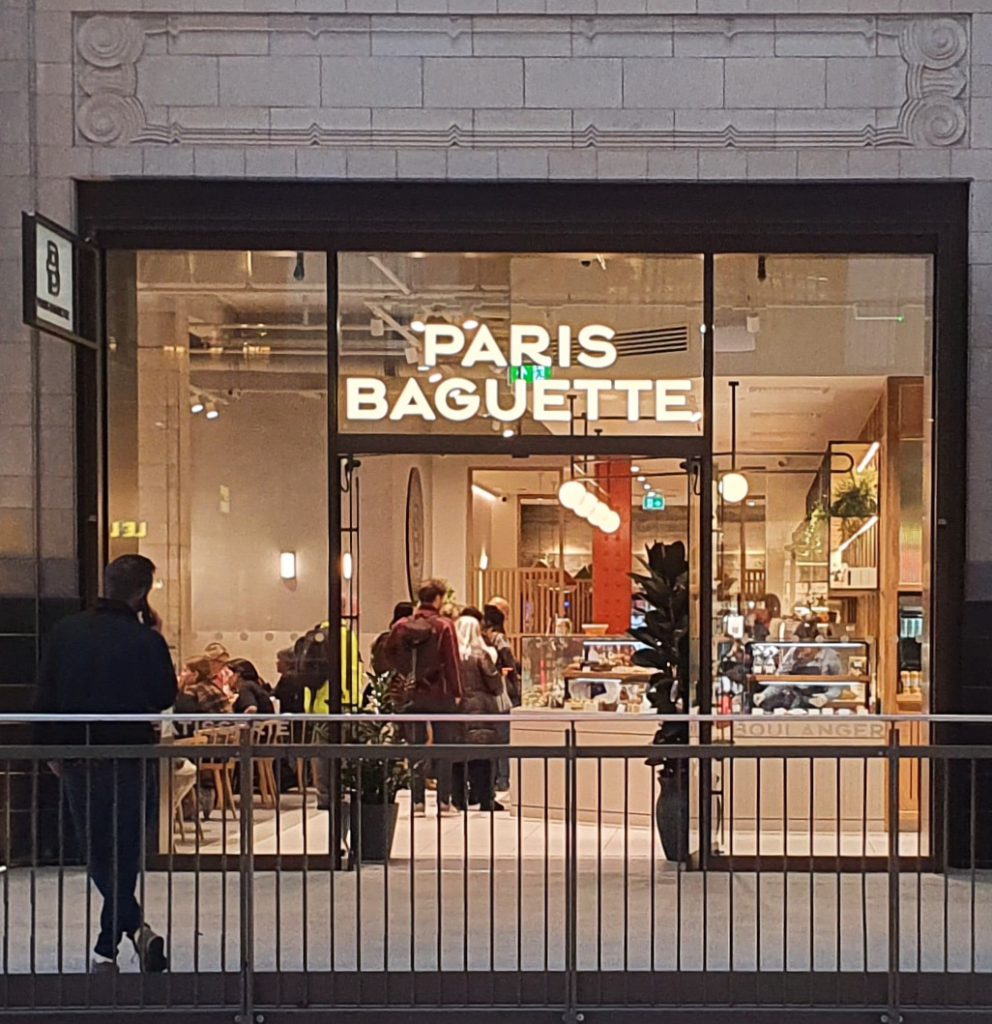 A selection of the patisserie at Paris Baguette, including peach and raspberry slice (top) and blueberry chiffon slice (bottom)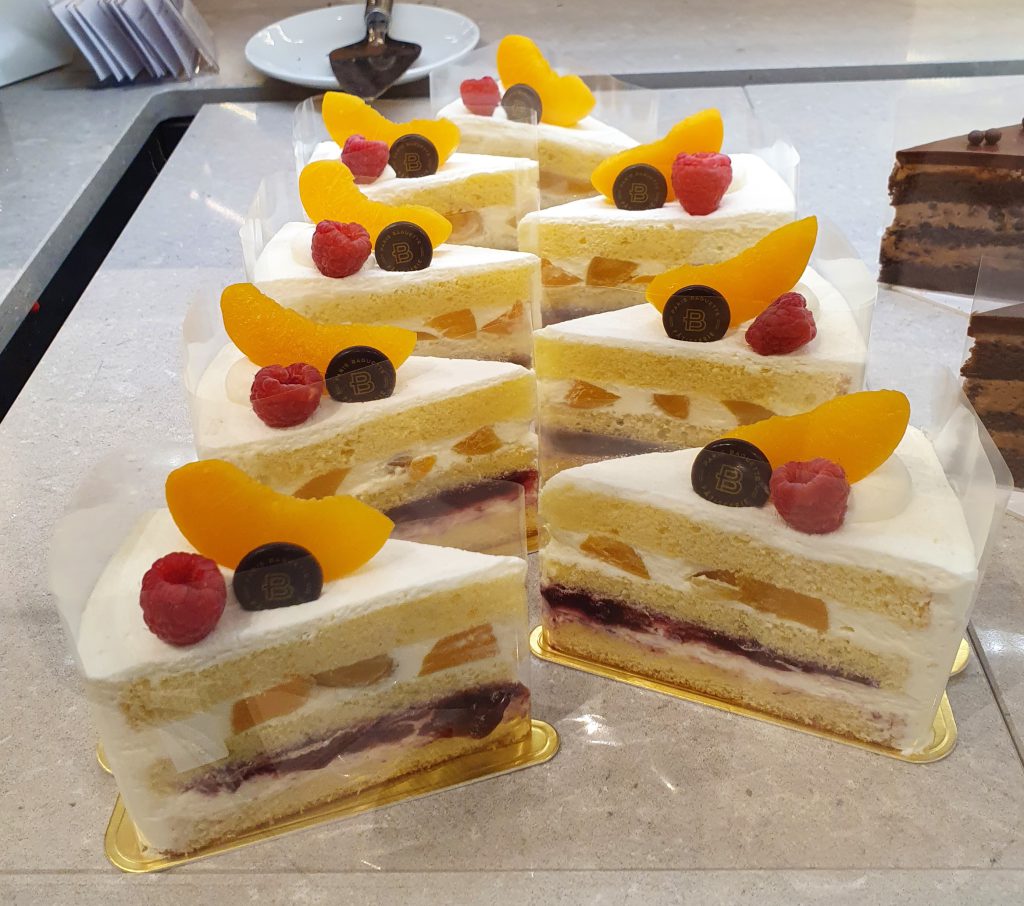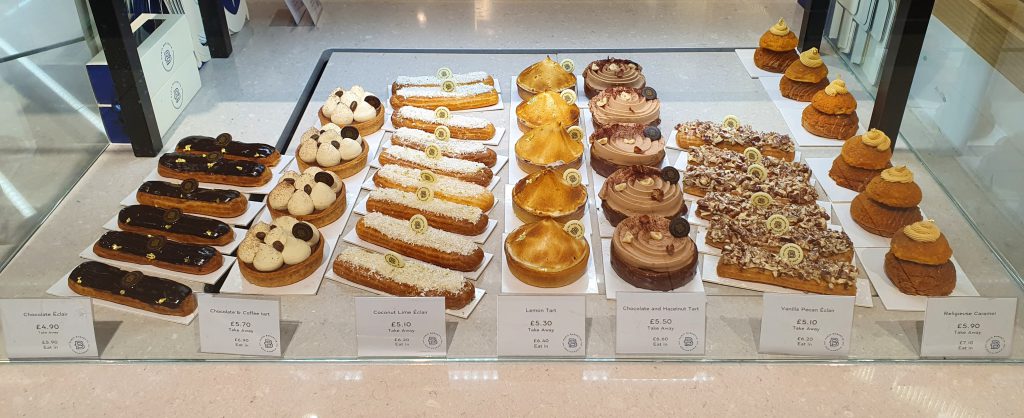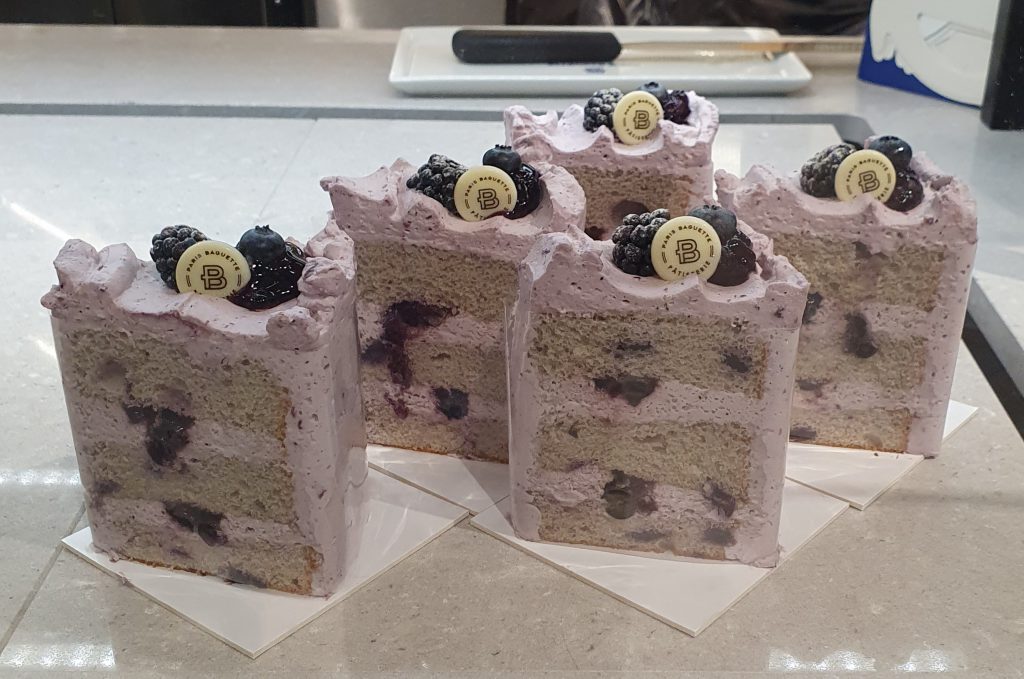 Besides the cakes and tarts, there were also croissants, muffins and cookies, none of which looked very appetising. We bought four items from PB and another four items from Kova, to bring with us to dinner at Junior 1's that night. My overall verdict: this was a fun selection from two places we have not tried before, but in future I am sticking to my local Japanese-French patisserie Lanka.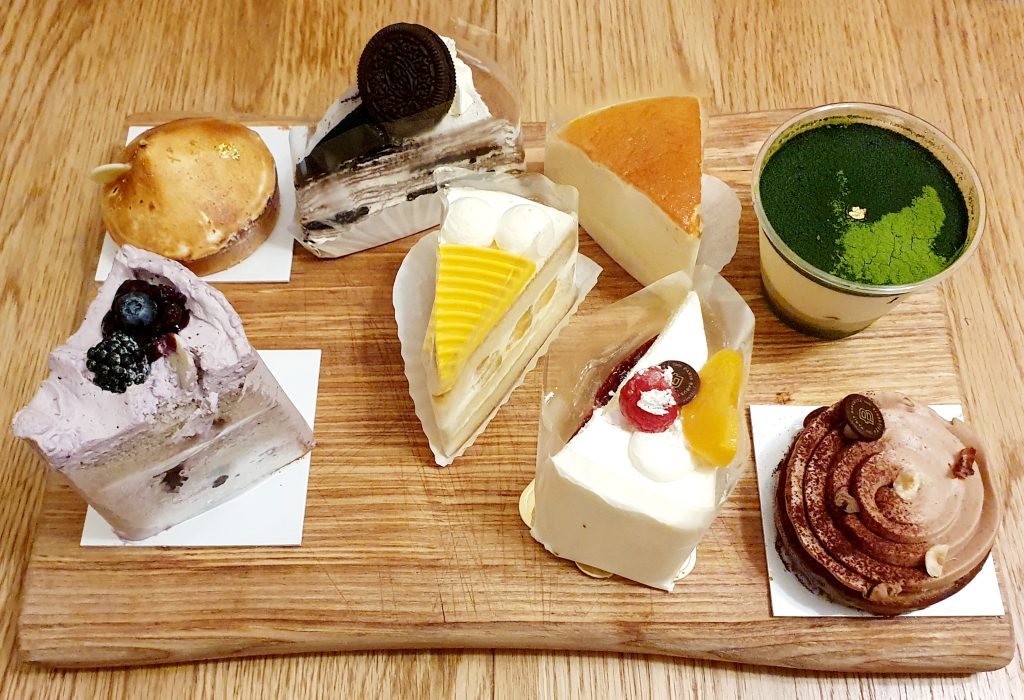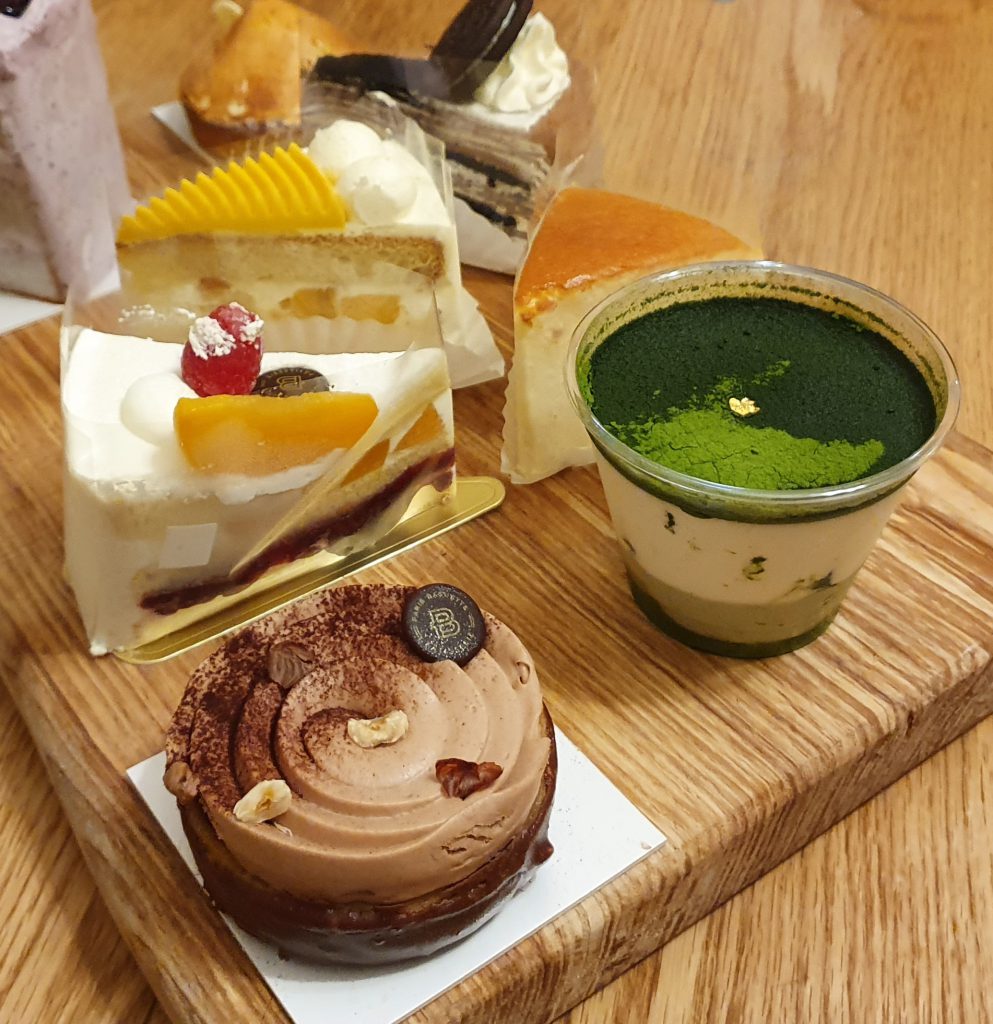 Later when the family asked what Battersea Power Station was like I described it as a cross between Canary Wharf and Tate Modern. The latter being housed in the former Bankside Power Station, designed by Sir Giles Gilbert Scott who was also the architect of this power station.
I can see myself bringing overseas visitors here especially Malaysians, as the area was developed by a Malaysian consortium. It is not too far from the centre of town, and it is an interesting place to visit. I don't think there are enough shops or eating places to make it a grand day out, but the longer train ride would give ample opportunity to chat and catch up with each other's news. I did not see any signs for a public car park, so I am guessing that the best thing to do would be to take public transport.
Mr Gochugaru and I are headed to a beach holiday tomorrow. This is his first time away from the country since the pandemic started. He is pale and lacking in vitamin D. Sensibly, he bought a Kindle and is leaving his work laptop at home. I will be happy to leave the incessant rain behind.