How far will you drive for a plate of food?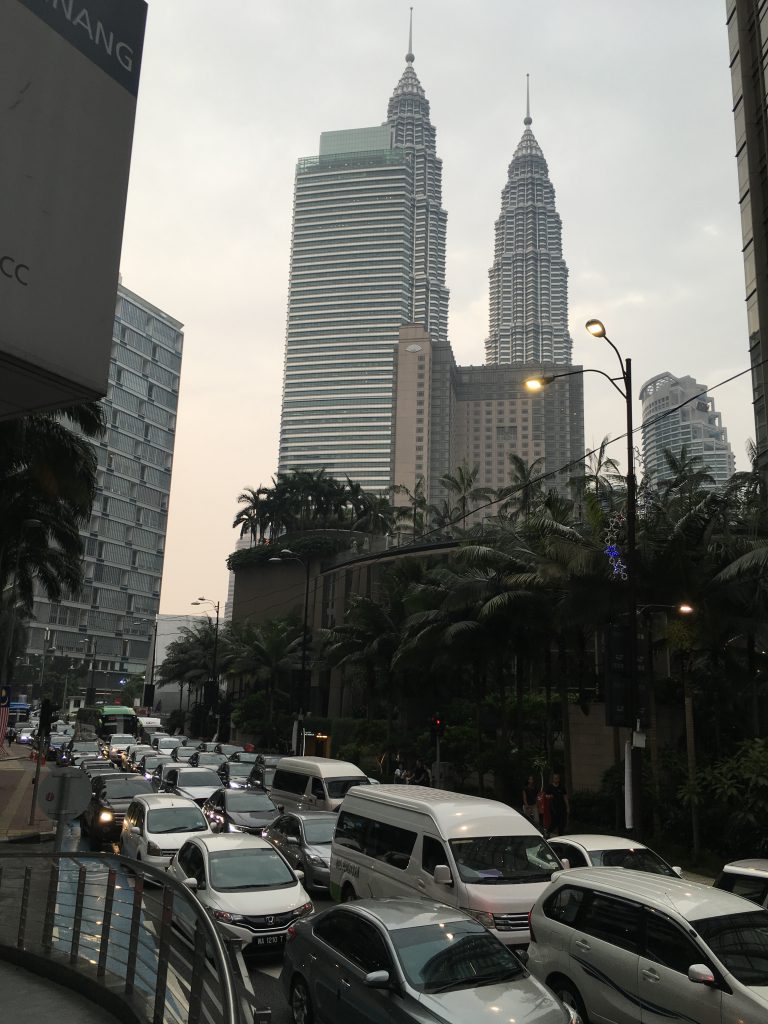 London traffic, at certain times of the day, can be horrendous. But London traffic is nowhere near as frightening as KL traffic.
The reason is not only the volume but just about everything else: the lack of consideration for other drivers, a determination to ignore traffic lights, motorcyclists who recklessly weave in between cars, drivers who stop, go and turn with no advanced warning, drivers who cross your path to get from one lane to another as if…as if their grandfather owns the road.
Then there are the multiple side roads that confusingly radiate off main highways and the crazy loop-a-loop that is the Mid-Valley Megamall circular road. If you have ever driven in circles around Mid-Valley, you will understand Dante's description in Inferno of the descent into Hell through nine concentric circles of increasingly agonising torture. Dante and his guide Virgil hear the anguished screams of the Uncommitted: souls of people who in life were opportunists who, instead of siding with either good or evil, were merely concerned with themselves. In our 21st century vision, the doomed souls are us the drivers and the centre of Evil the Shopping Mall.
Yet we need to drive, or at least rely on Grab to drive us. We drive because: it is the rainy season, my parents are not able to walk as fast and as far as us, there is no sensible public transport system in KL, we need to try out a restaurant recommended by so-and-so, we have our favourite haunt which we need to support.
Here are photos and notes from some new eating places and also from some confirmed favourites.
First off the mark is Isabel, recommended by Investment Banker Friend/ Shoe Lady (We went to this restaurant called Isabel in KL. It's very good. Lovely flavours. Try it if you have time in KL. Advance booking a pre-requisite) and by Travel Couple (Have you been to Isabel yet? If you haven't you should try. Jalan Mesui in BB. Lots of great dishes. Ciku ice cream. Must book!).
You cannot ignore the advice of good friends, especially good friends who love good food. Reservations are by phone or email, and there are two sittings on Friday and Saturday nights.
The dim lighting does not do the food justice: Tambun pomelo salad, Indonesian urap pucuk manis salad, gulai tumis oxtail, braised bamboo shoots and wild ferns in coconut cream, crab curry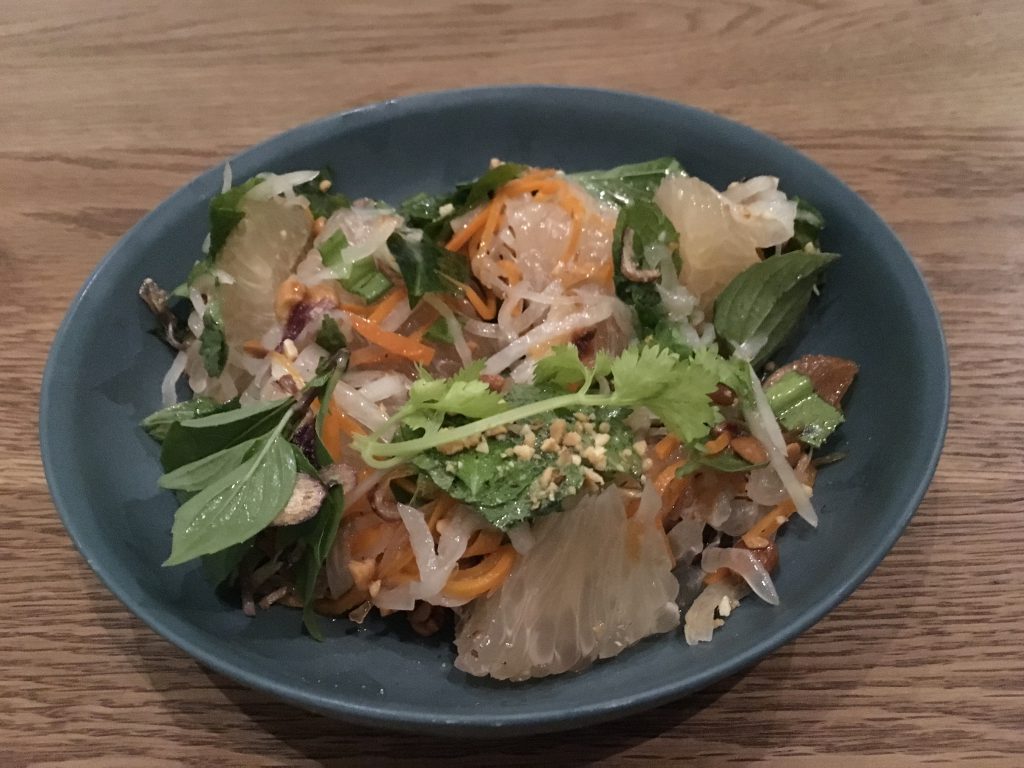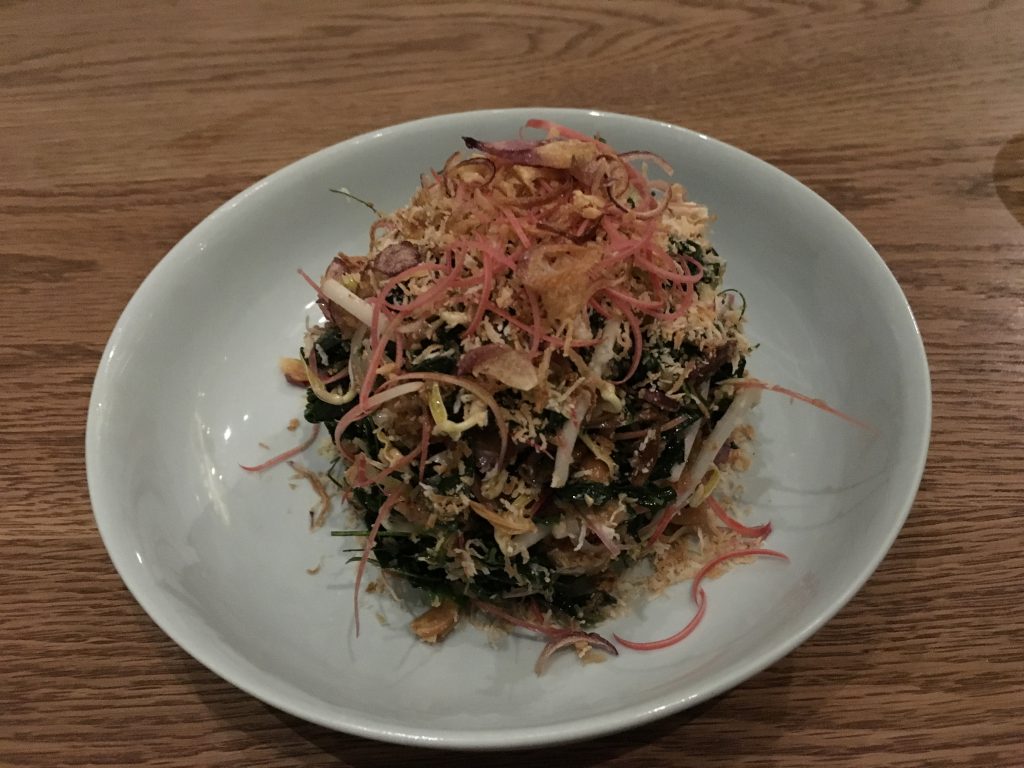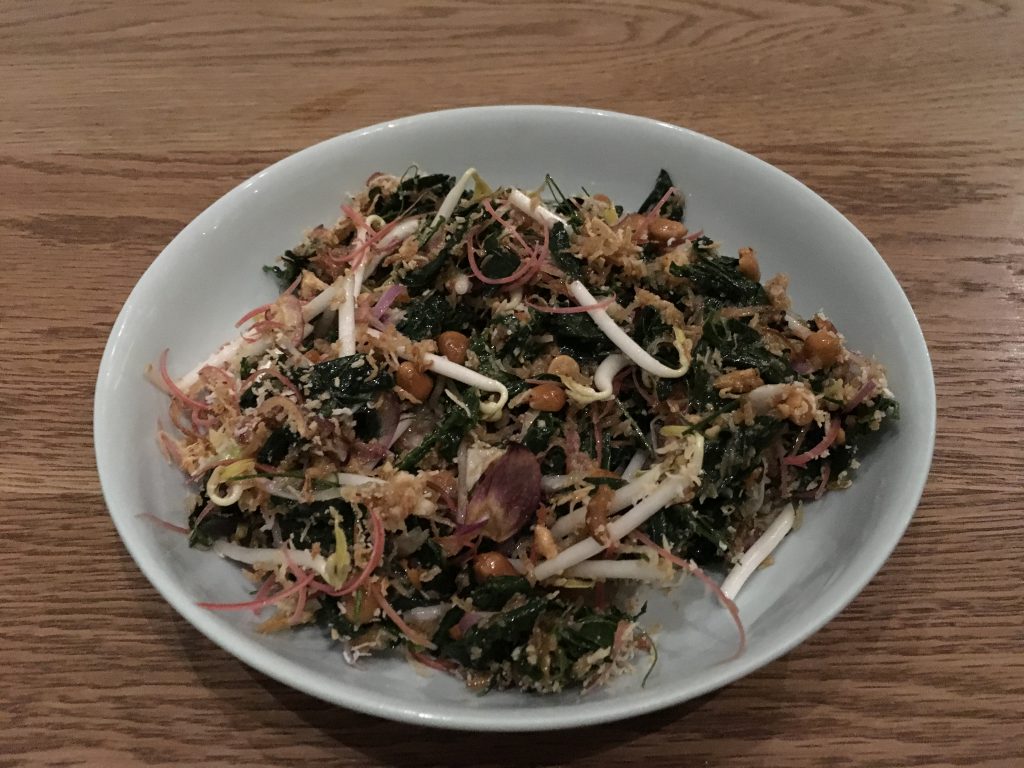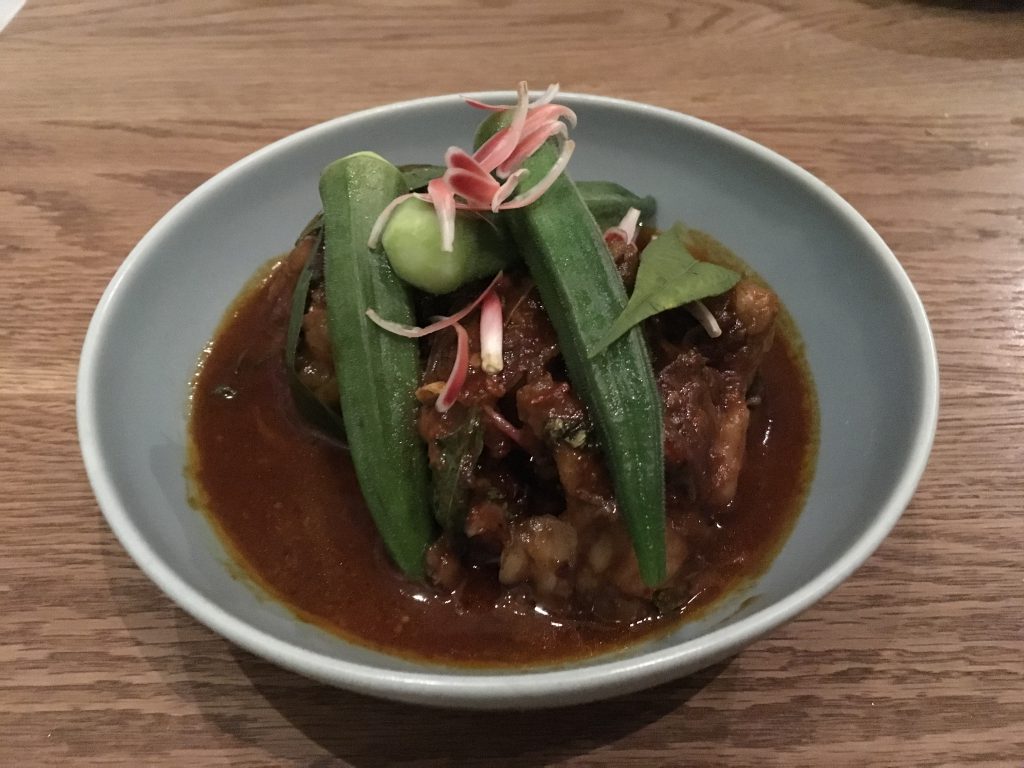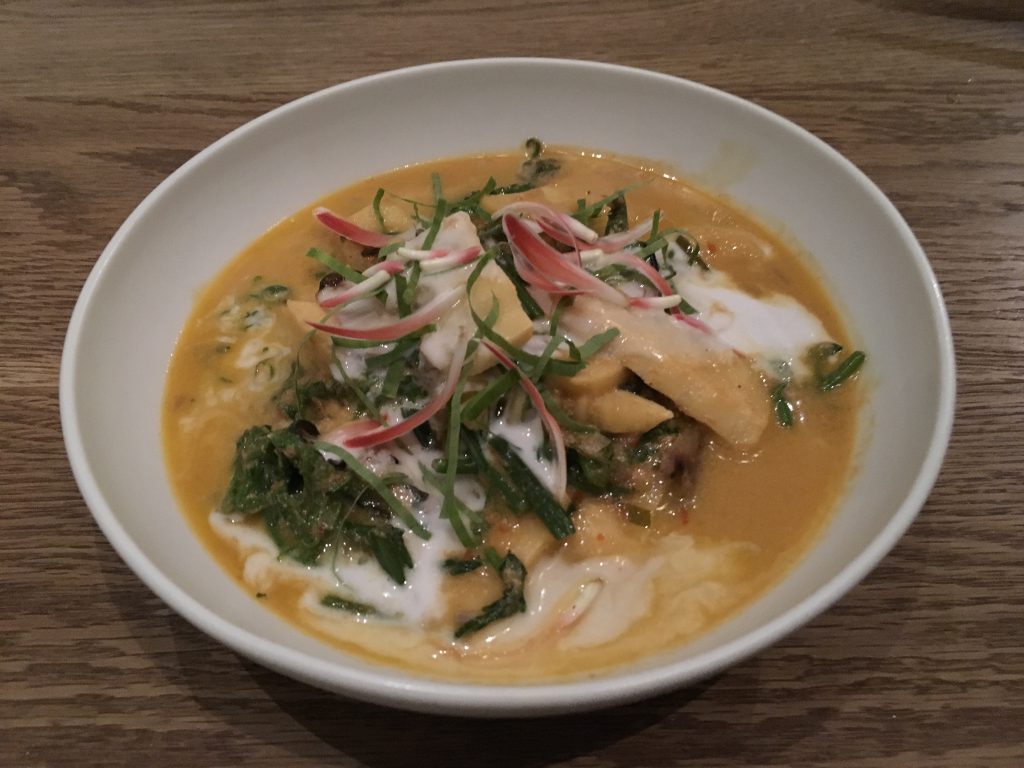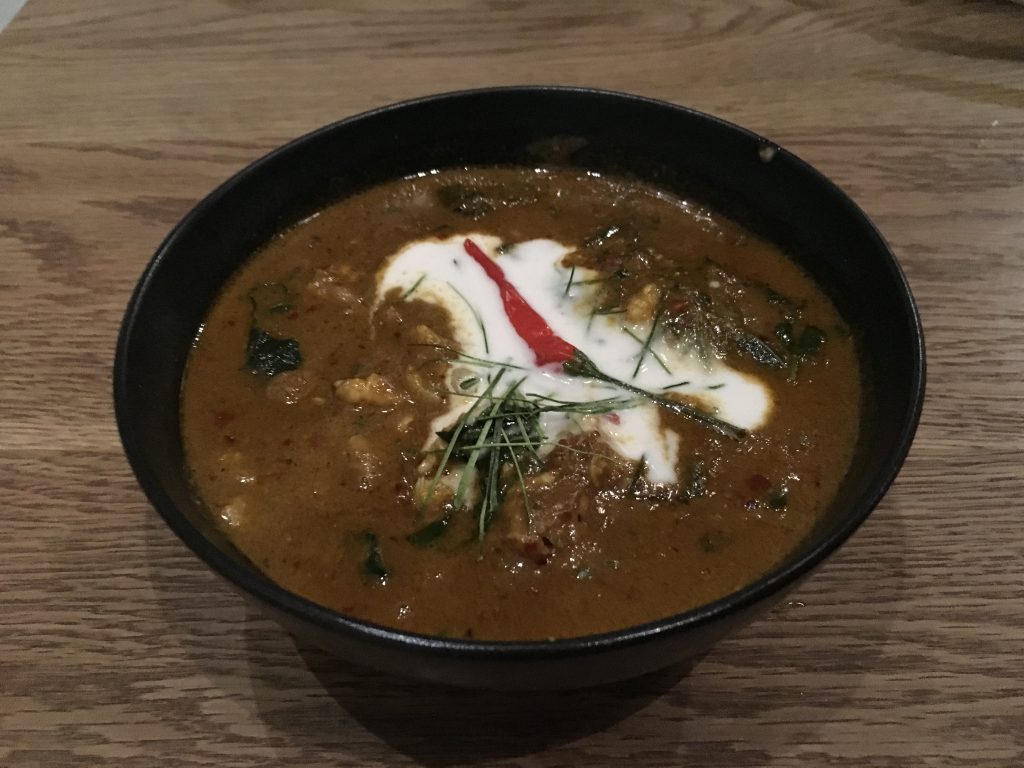 With the the help of Junior 3 we managed three desserts: ginger creme brulee, ciku ice cream and goreng pisang with gula melaka ice cream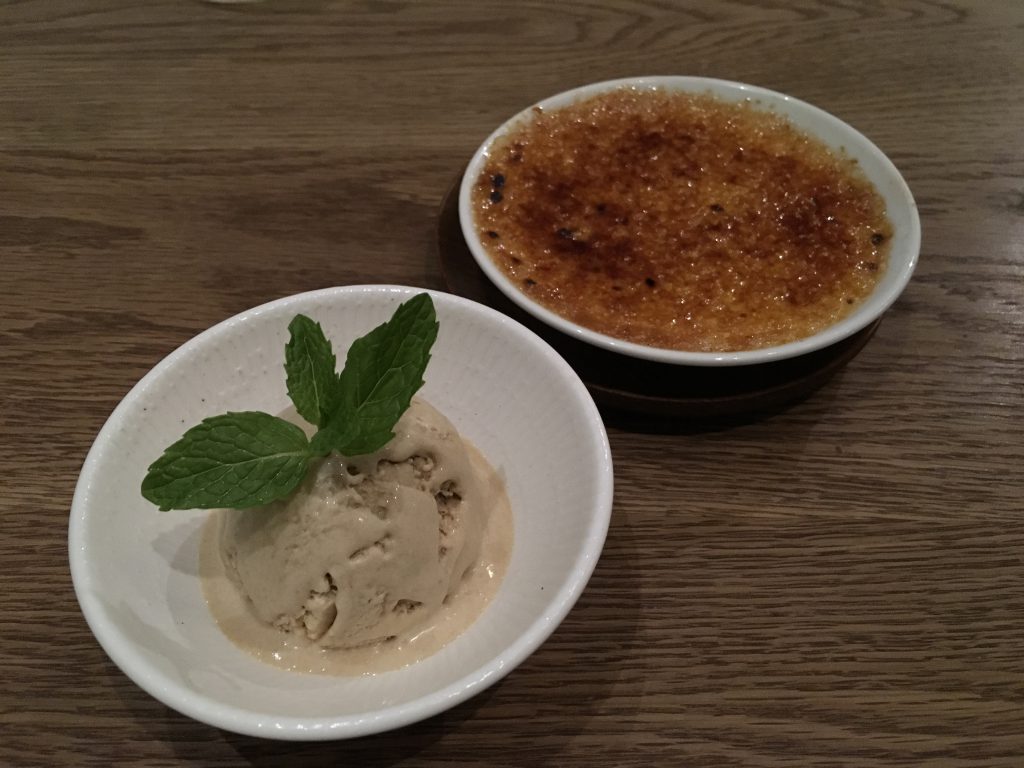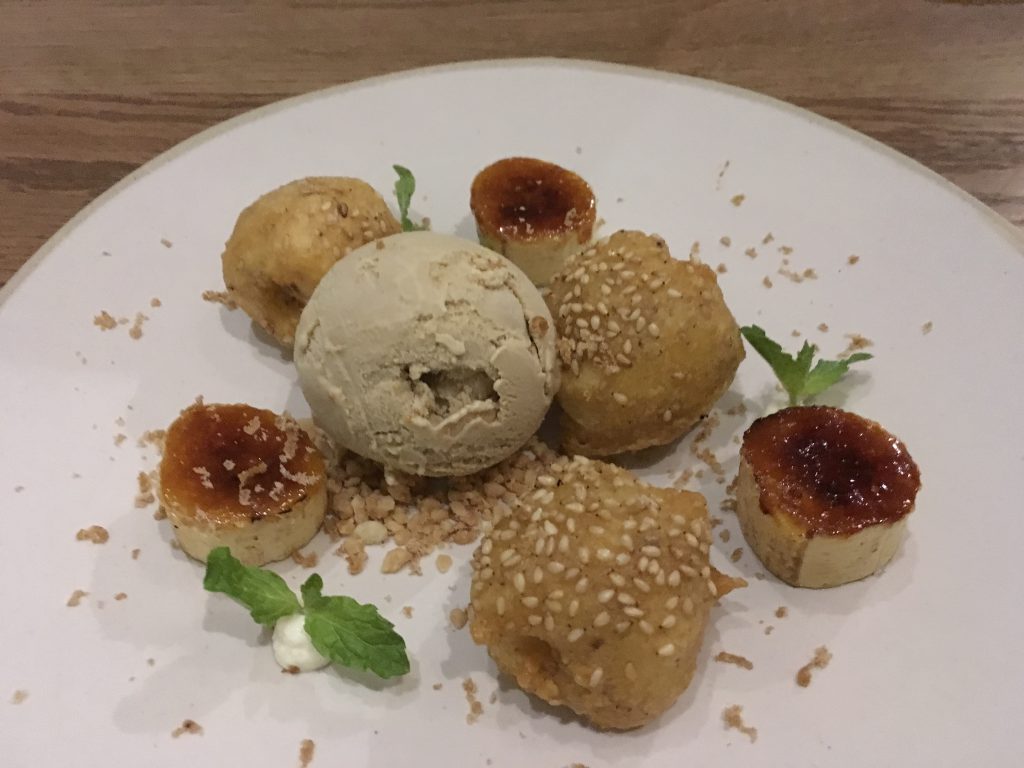 Next up is DeWan by Chef Wan. Infuriatingly, reservations are only done online. We had actually turned up a few days before to check out the location and asked to book a table. The receptionist said we could only book a table online, which I thought was rather silly seeing as we were standing right in front of him. Sometimes, Malaysia tak boleh.
The colourful entrance to DeWan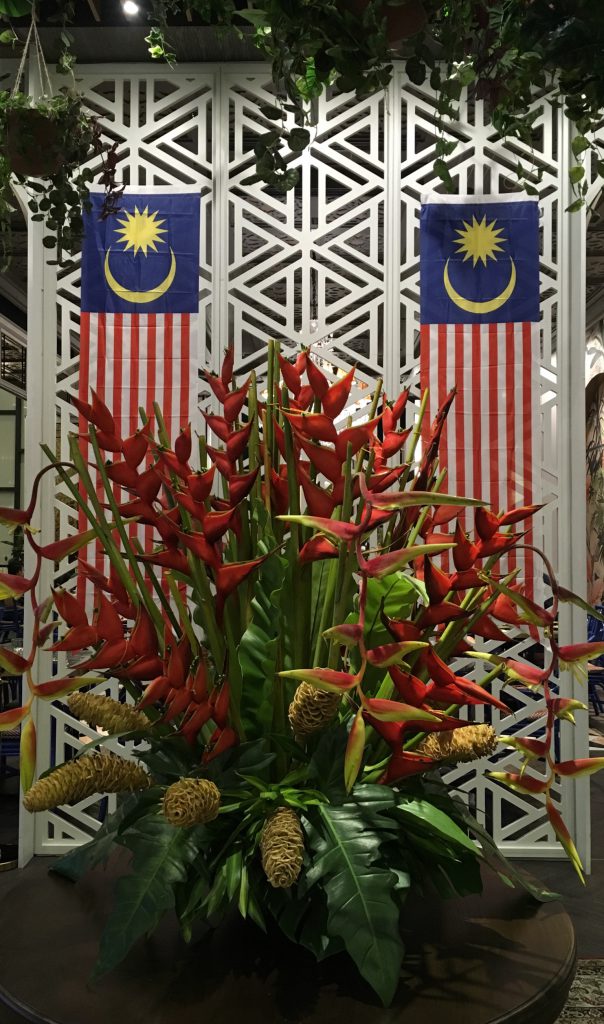 The standout dishes were the beef rendang, sambal aubergine and the barbecued fish. Avoid the papaya salad which was uninspiring and dull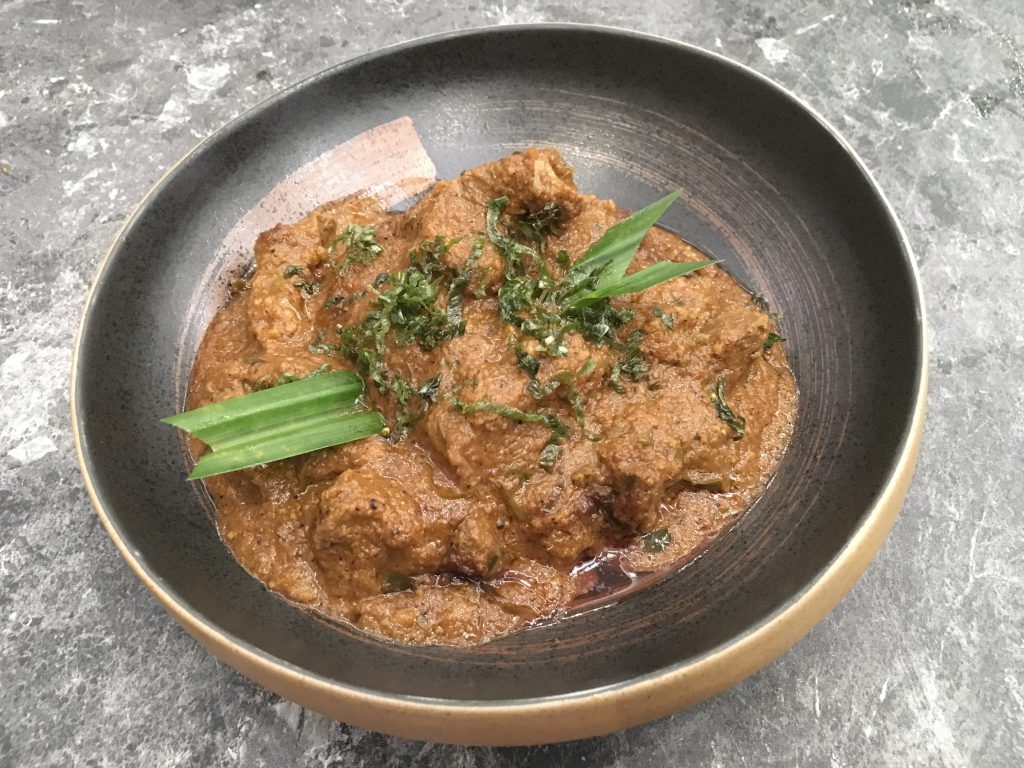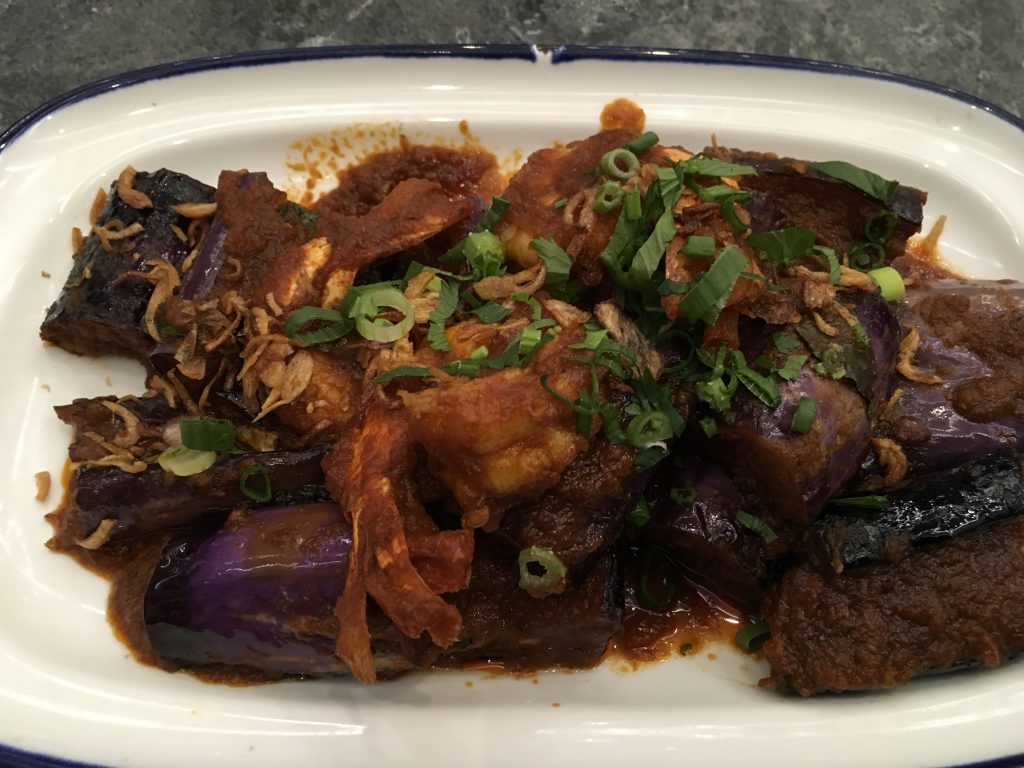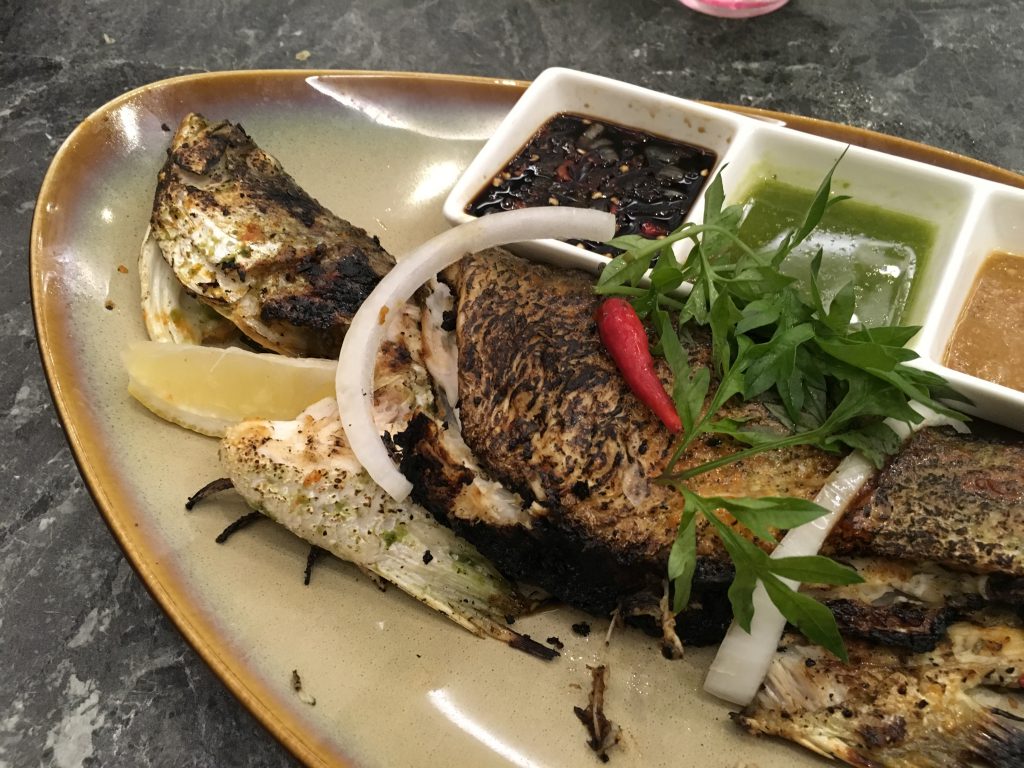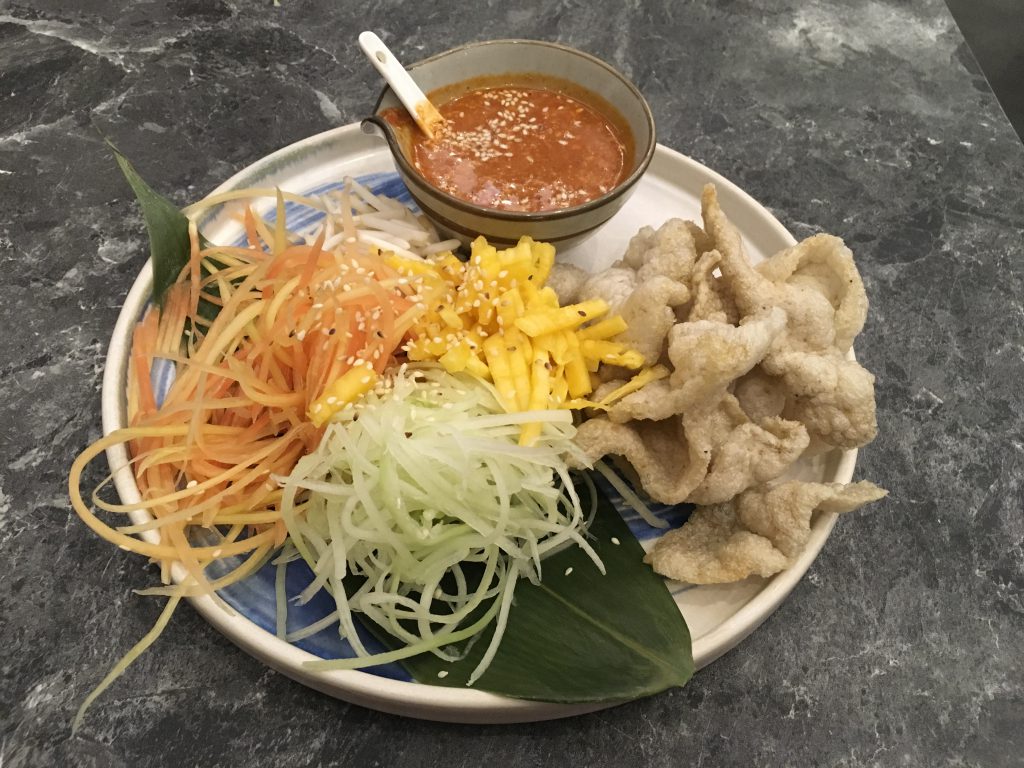 My dad in particular likes this kopi tiam in Paramount Garden. Junior 3 said this was a such a great experience because we shared the following in one sitting: char kuey teow, chicken rice, curry laksa, char siu wantan mee, popiah, nyonya kuih and iced Milo. We stopped short of rojak mamak. I was too busy fishing out cash to pay the vendors as the food arrived but Hungry Onion has a good review and photos.  Address: O and S Restaurant (kopi tiam), 39 Jalan 20/14, Taman Paramount, 46300 Selangor.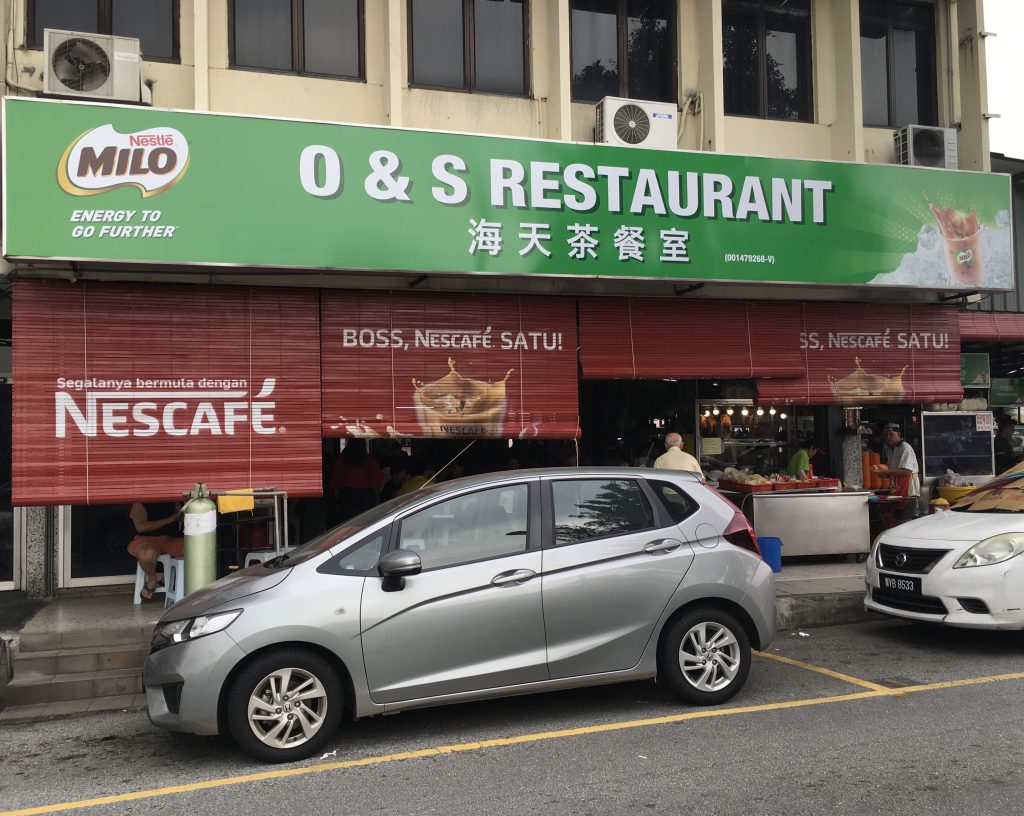 KL Sister met us in Bala's Banana Leaf in Lucky Garden, which is the sort of place where you can eat a lot and still not break the bank. Try their beetroot thosai and also ask for a Roti Banana Milo which is not on the menu but a hybrid roti made up by Niece Number 1. Address: 21, Lorong Ara Kiri 1, Lucky Garden, 59100 Kuala Lumpur.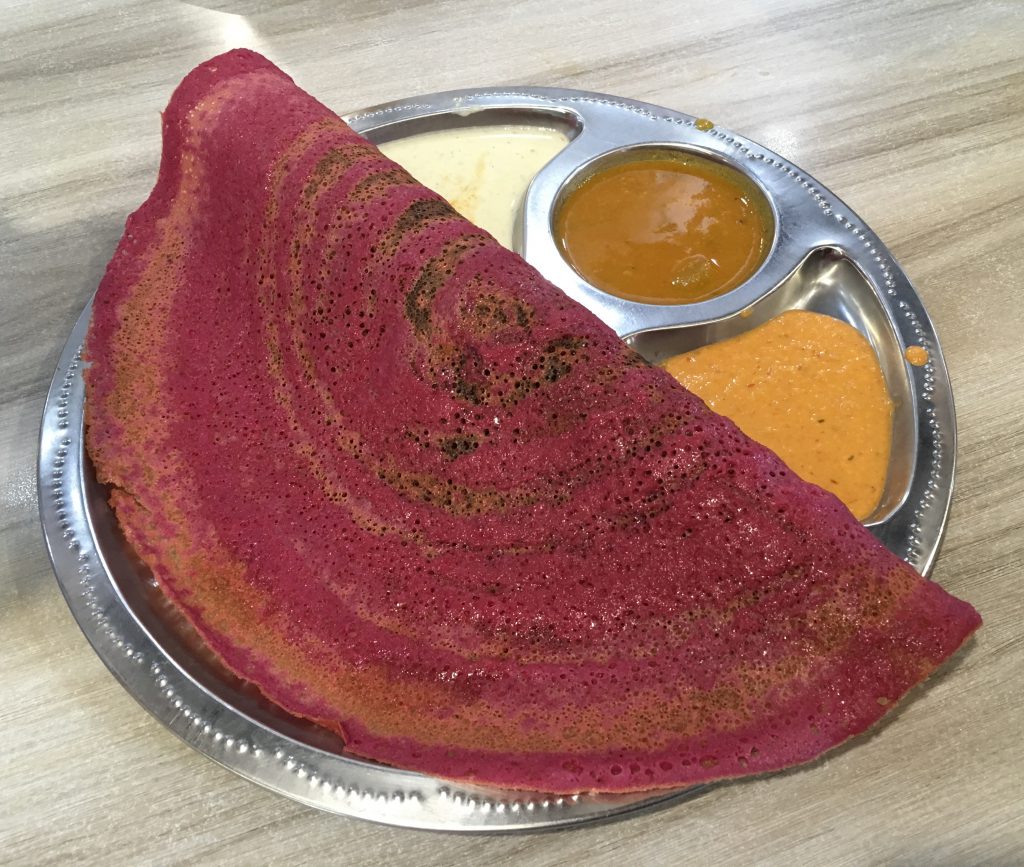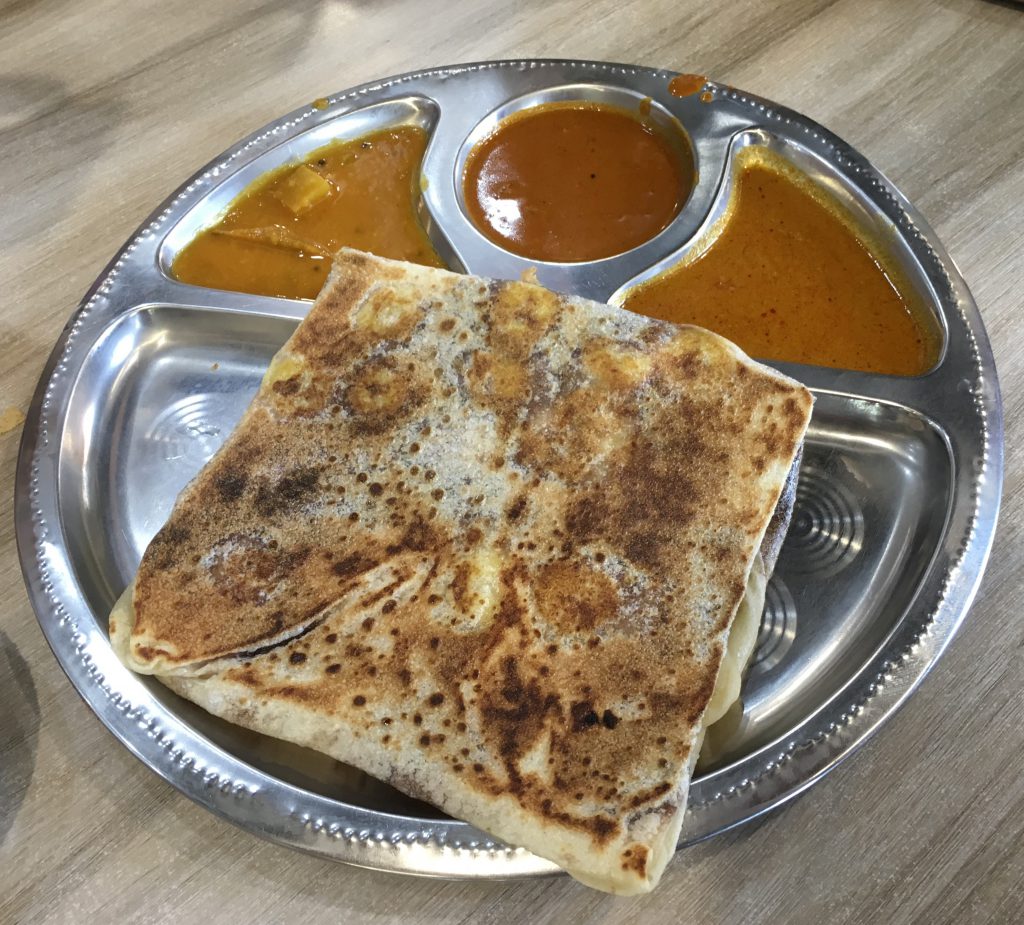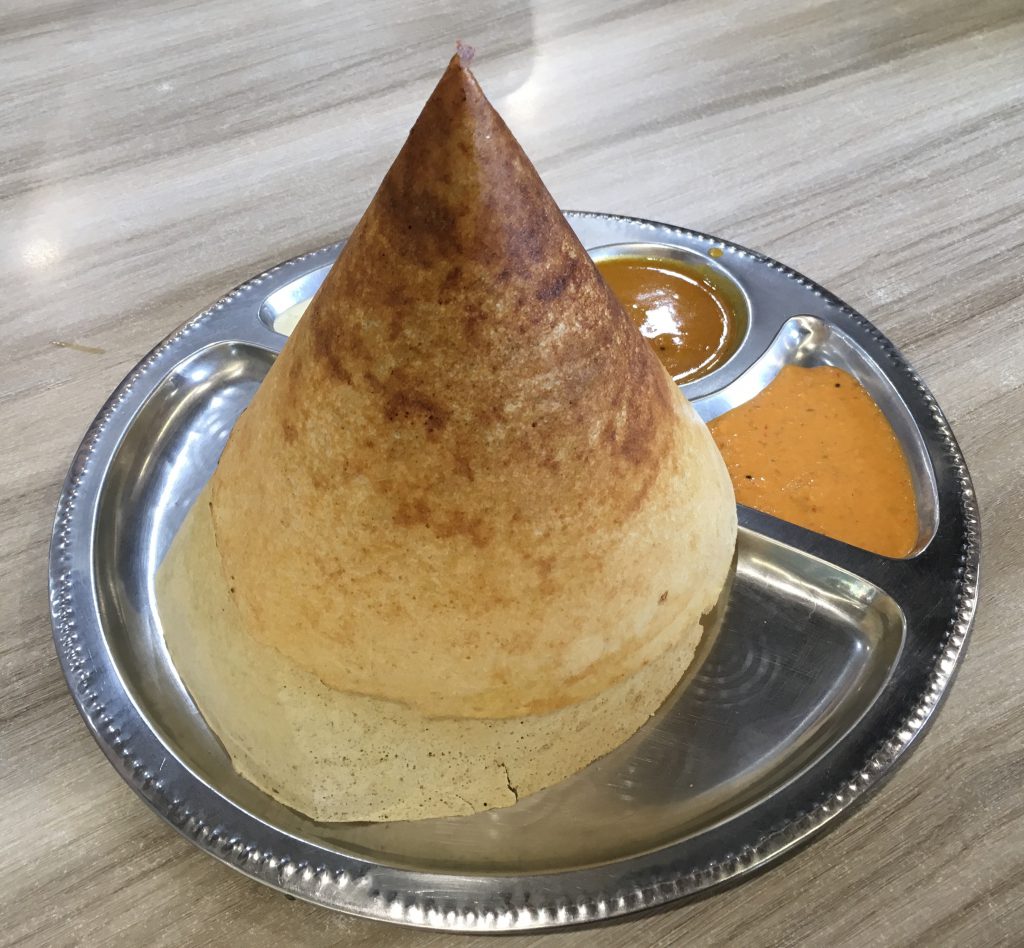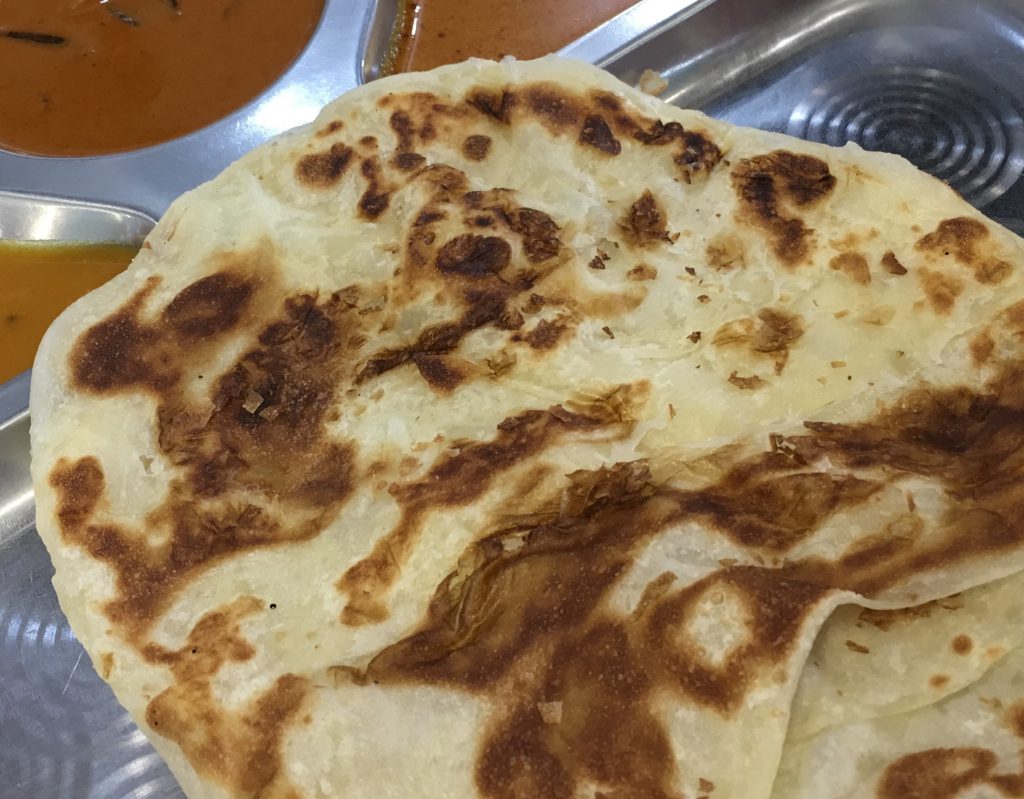 Generally I love drinking tea but on a really hot day there is nothing more satisfying than cendol or root beer. Both are classics for those who grew up in PJ and KL in the 1970s. Addresses: Kwong Wah, 5 Block C, Happy Mansion, Jalan 17/13, Petaling Jaya. There is only one A & W for us at 9 Lorong Sultan, Petaling Jaya.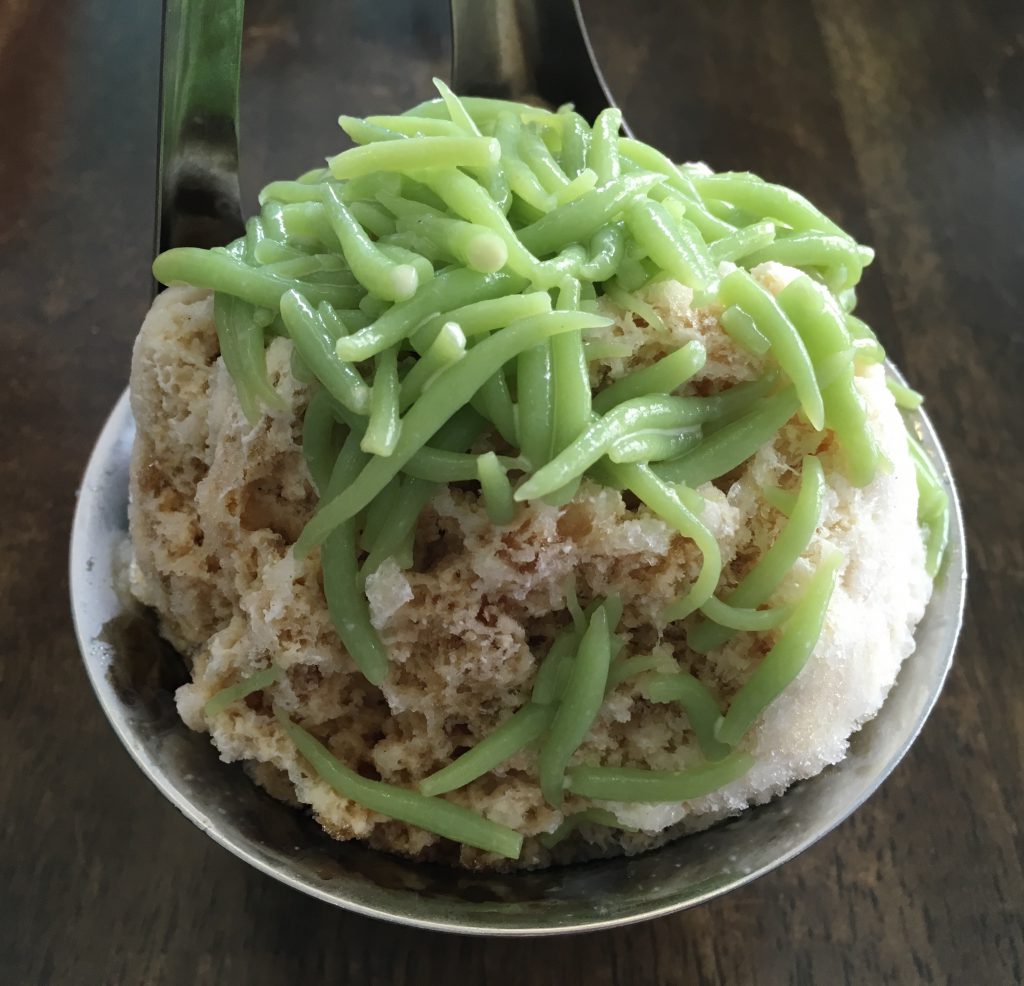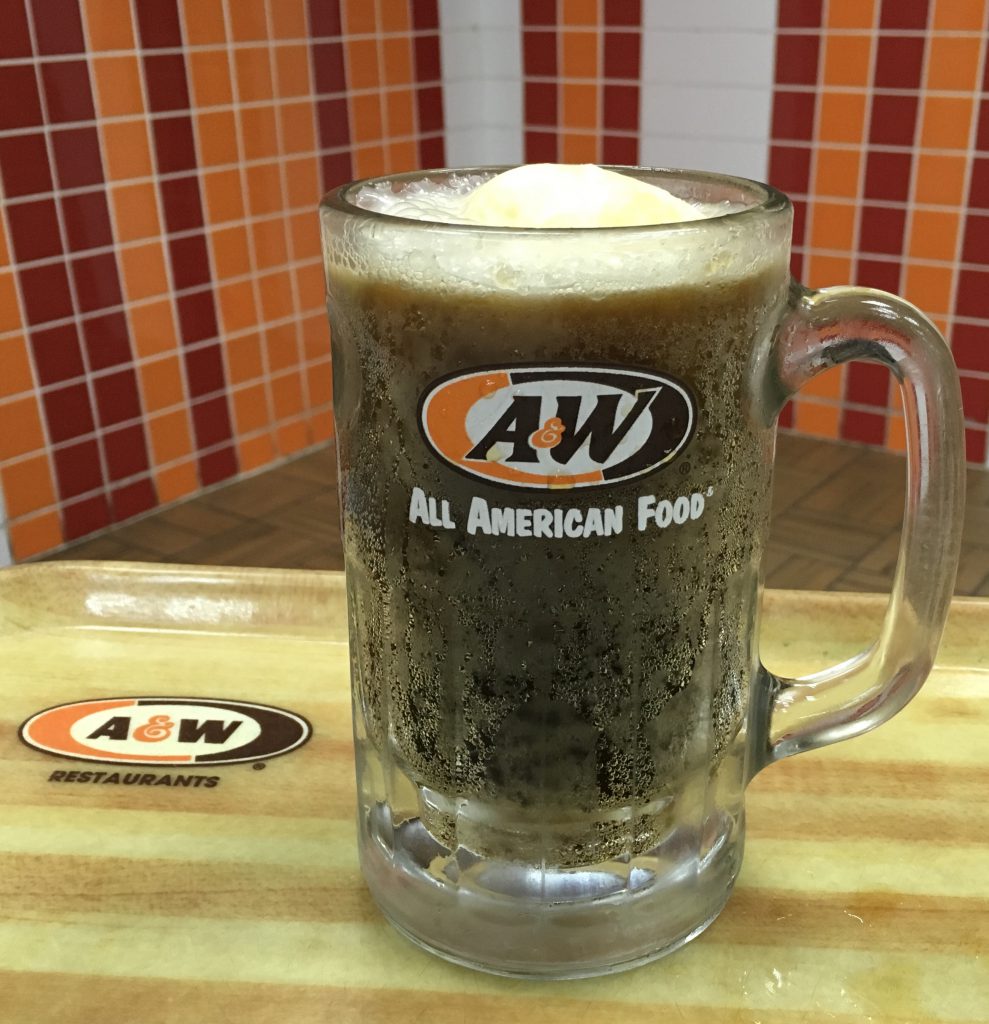 Sunday lunch with my dad at Ming Room in Bangsar Shopping Centre. I prefer the traditional bamboo steamers, but the trolley is a nod to the old days. I have it on good authority that the dim sum in Concorde Hotel's Xin Cuisine is good and they serve this from trolleys too. If you are of a certain age you will remember the Merlin Hotel (now the Concorde) and its bridge and pond and turtles.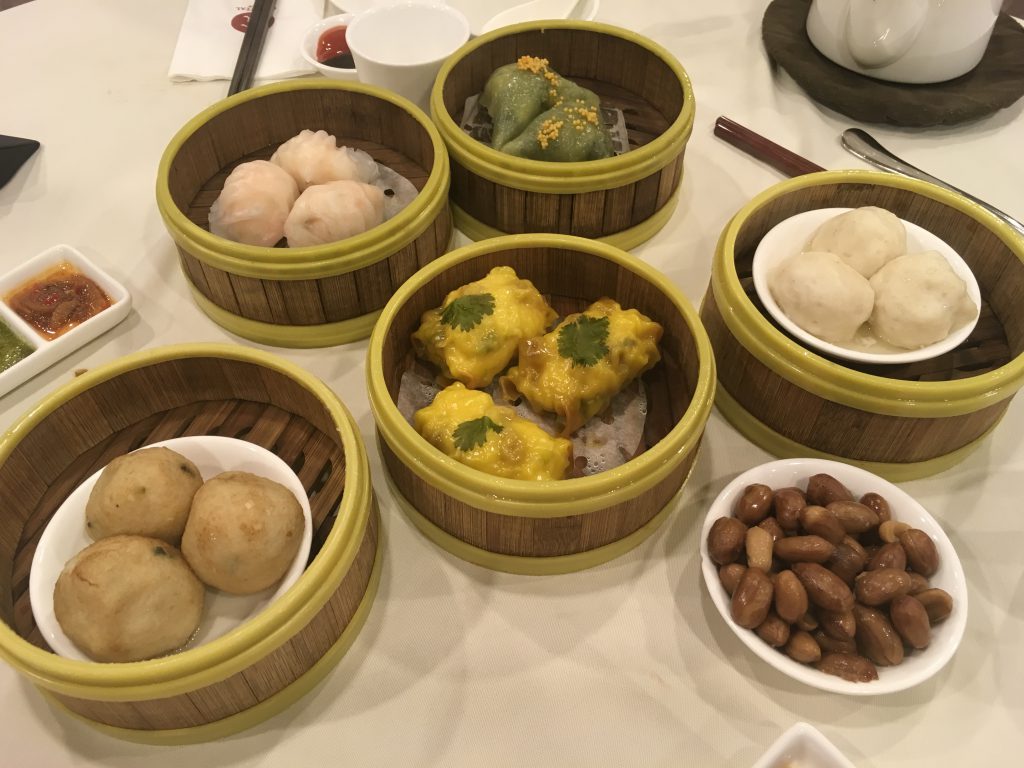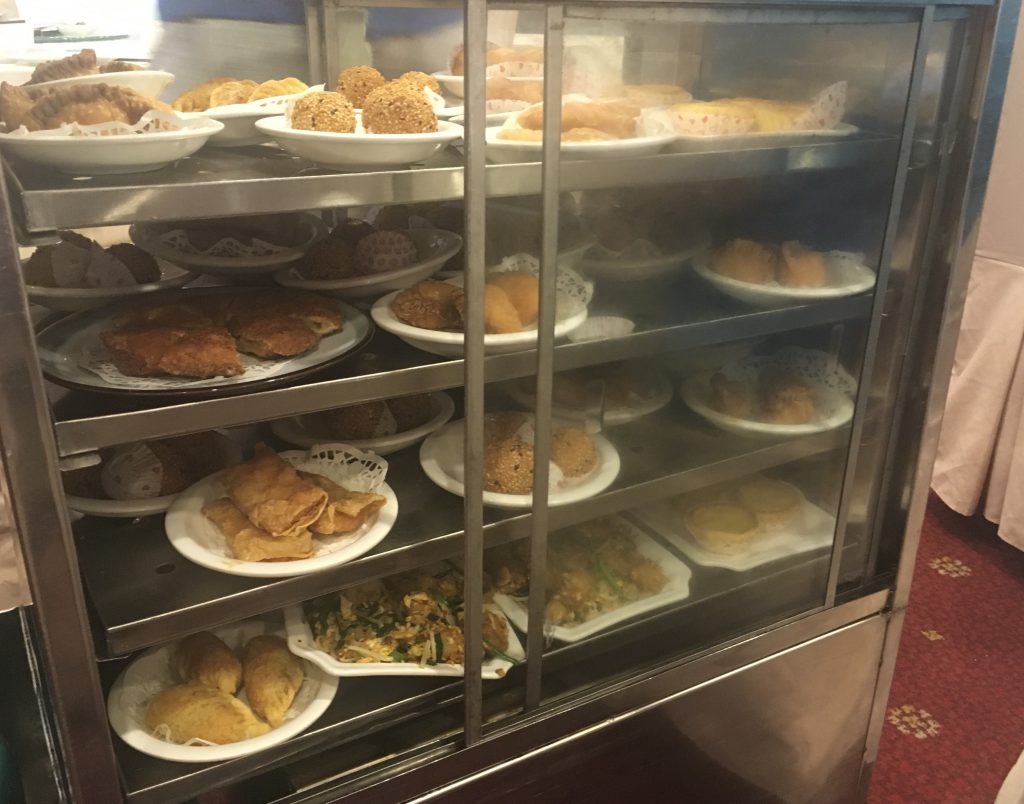 Getting tired of the time we were stuck in traffic, towards the end of our trip we decided to walk to Pavilion and KLCC Mall to have our meals. There are some great chains there that serve pretty decent food and which I will write about in the next post. Each time I walk along the elevated footpath between KLCC and Bukit Bintang, and see the traffic, I am so happy for my Bus Number 11 (legs).