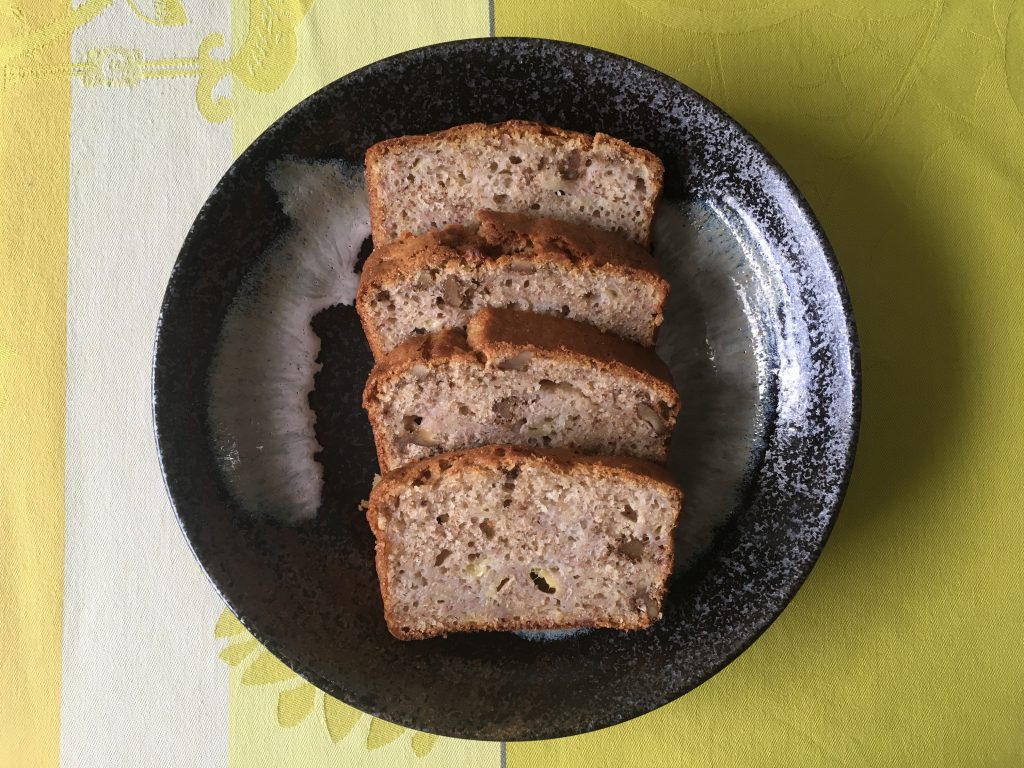 I am a bit troubled by this recipe because I am not sure what the difference is between banana cake and banana bread. For all intents and purposes, I am sure this recipe can equally be called Wholesome Banana Cake.
The original recipe can be found in Annie Bell's Baking Bible* and in turn she obtained it from Napket Cafe. Napket was located off Lower Regent Street and although it looked attractive I always hesitated to enter because it styled itself as a purveyor of Snob Food. I am not unfamiliar with the food halls of Harrods or Fortnum and Mason, but I have lived long enough in Britain to know that real snobs would not entertain the notion of entering a cafe which attempts to pigeon-hole its clientele by the style of food it serves. So I never went in, the establishment shut some time ago and in its place there is now a Starbucks Reserve.
I have adapted the recipe slightly by using wholewheat self-raising flour and reducing the sugar. However at teatime, in a moment of weakness, I added the toffee sauce leftover from the sticky toffee pudding which I made for Mr Gochugaru's birthday. Warmed up in the microwave for 20 seconds, it was the perfect treat for a cold and gloomy afternoon.
For the Banana Bread:
120 g unrefined sugar (e.g. light brown soft sugar or golden castor sugar)
2 medium eggs
80 ml sunflower oil
80 ml milk
250 g ripe bananas, crushed lightly with a fork
170 g wholemeal self-raising flour
60 g walnuts, roughly broken into small pieces
You will also need a 2-lb loaf tin, lined with grease-proof paper.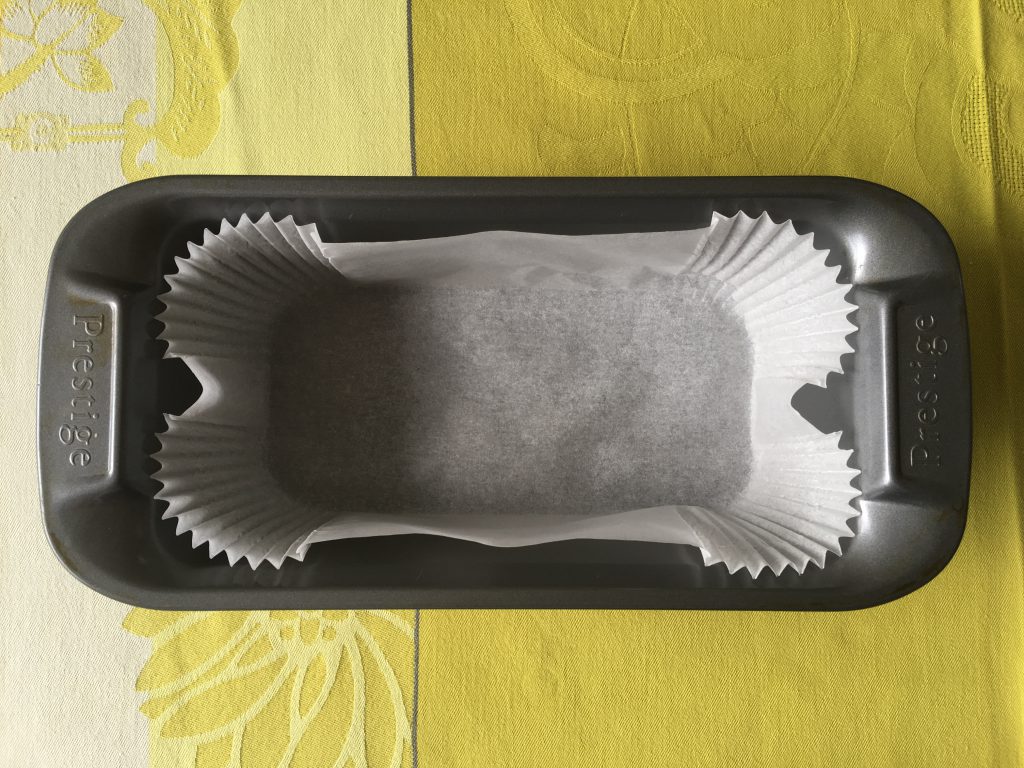 How to Make:
Preheat the oven to 180°C/ 350°F/ Gas 4.
In a large mixing bowl, whisk the sugar and eggs until pale and the volume has increased substantially. I used my KitchenAid.
Add in the oil and milk and whisk slowly until blended.
Sieve in the flour and add the bananas and walnuts.
Using a silicon spatula, fold everything gently until you achieve a uniform batter. It will look a bit scary as it is quite runny.
Pour the mixture into the loaf tin and bake in the preheated oven for one hour, or until the cake bounces back when touched. A metal skewer inserted in the centre should come out clean.
Leave the banana bread to cool slightly in the tin before turning out onto a wire cooling rack to cool completely.
This recipe will yield 10 thick or 12 medium-sized slices.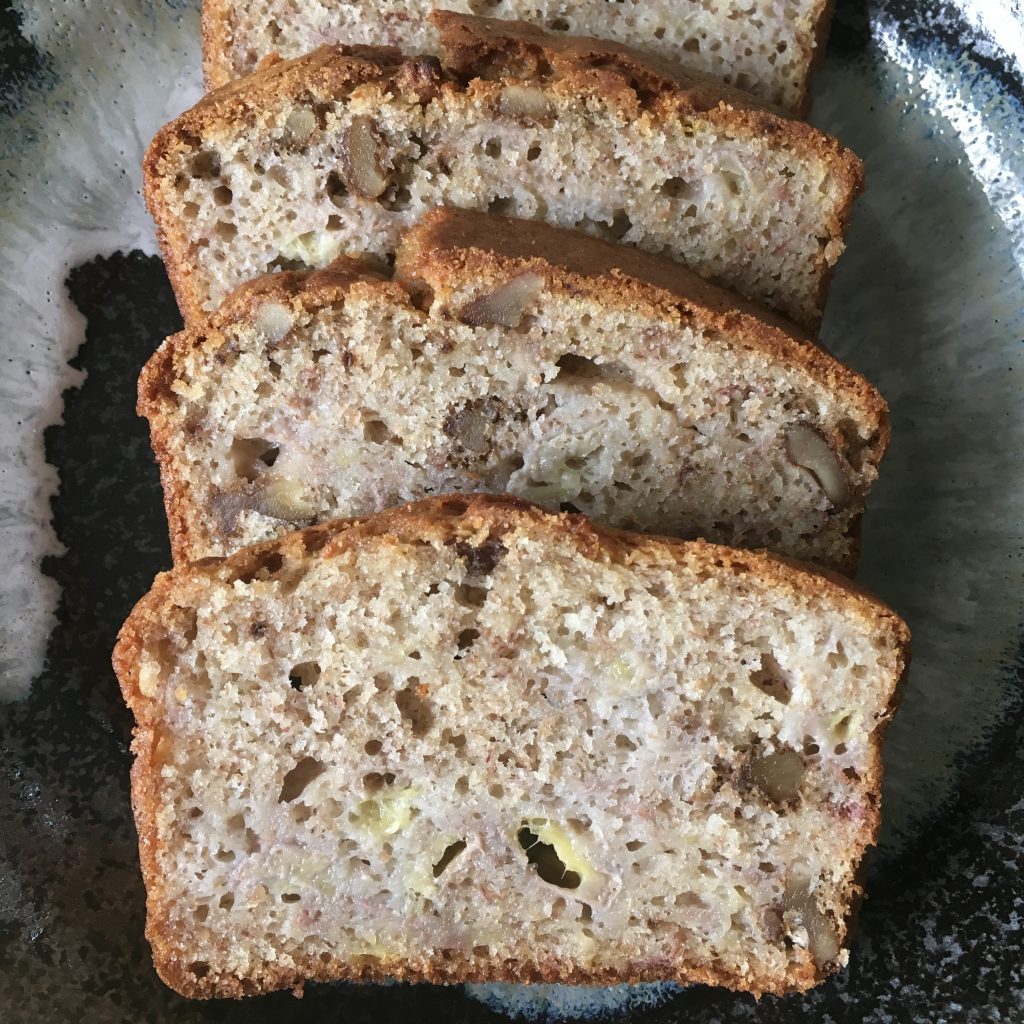 For the Toffee Sauce:
In a pot, gently heat together 60 g unsalted butter, 60 g agave syrup, 40 g double cream, a pinch of sea salt and 1 teaspoon vanilla extract. Simmer for around 5 minutes. There is no need to boil the sauce unless that is something you take pleasure in.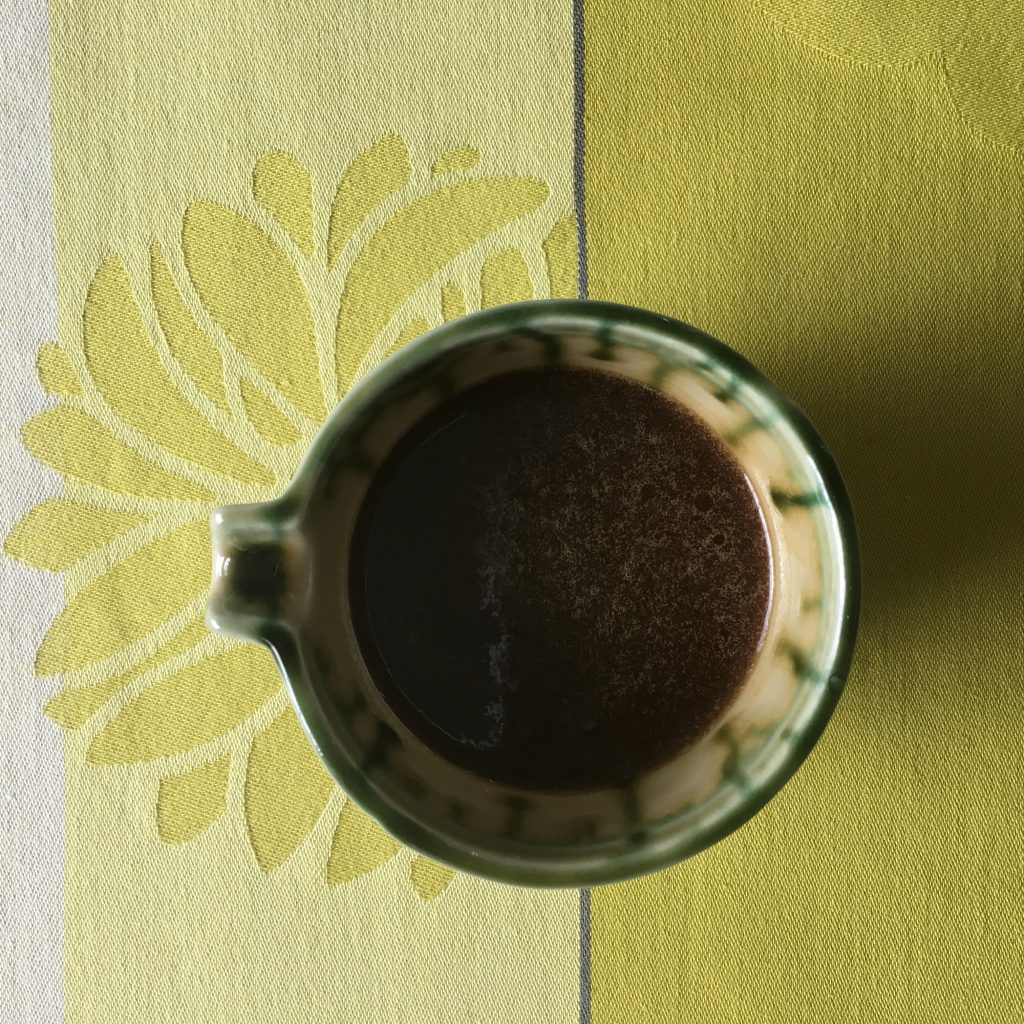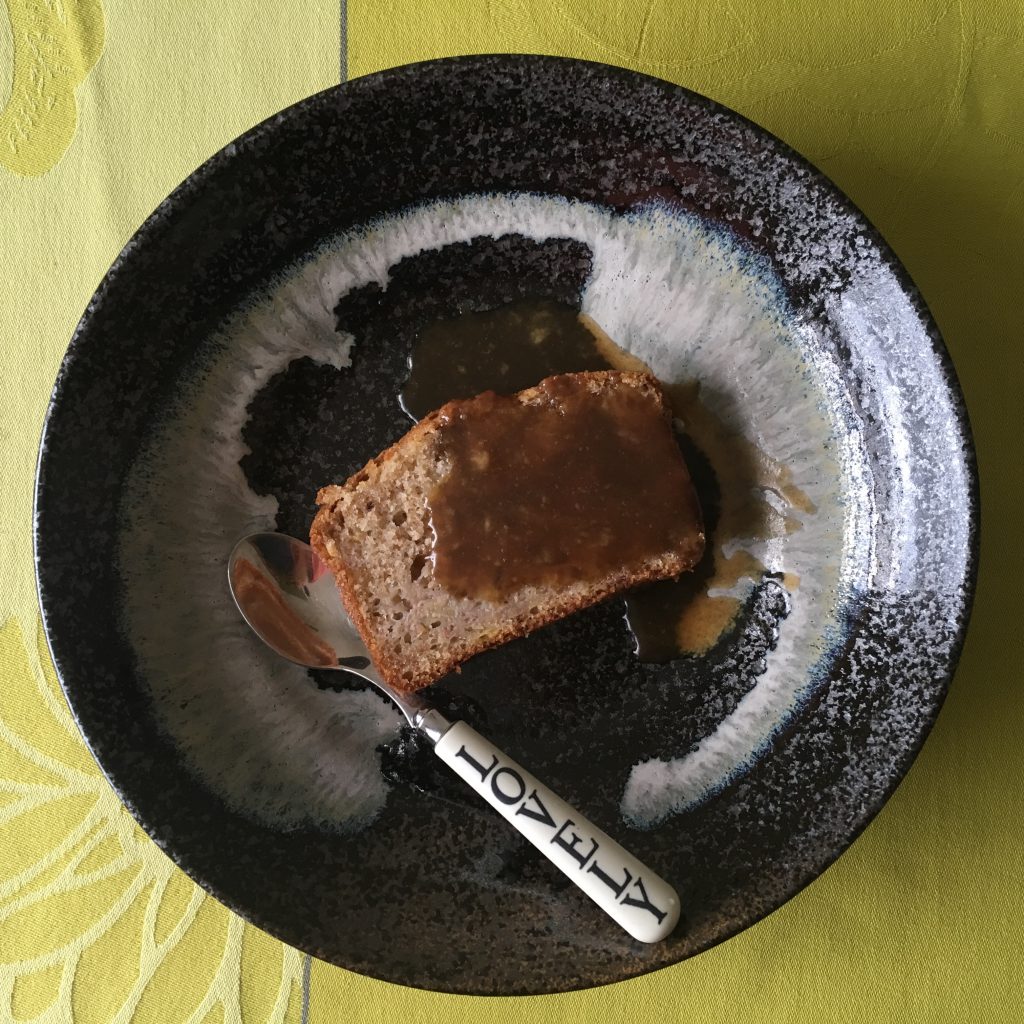 *Annie Bell's Baking Bible, published by Kyle Books, ISBN 978-0857830258
The Strategist has wonderful book lists and here is the one on the best baking cookbooks as recommended by pastry chefs and professional bakers.