Thank you to the LSE student who wrote the following: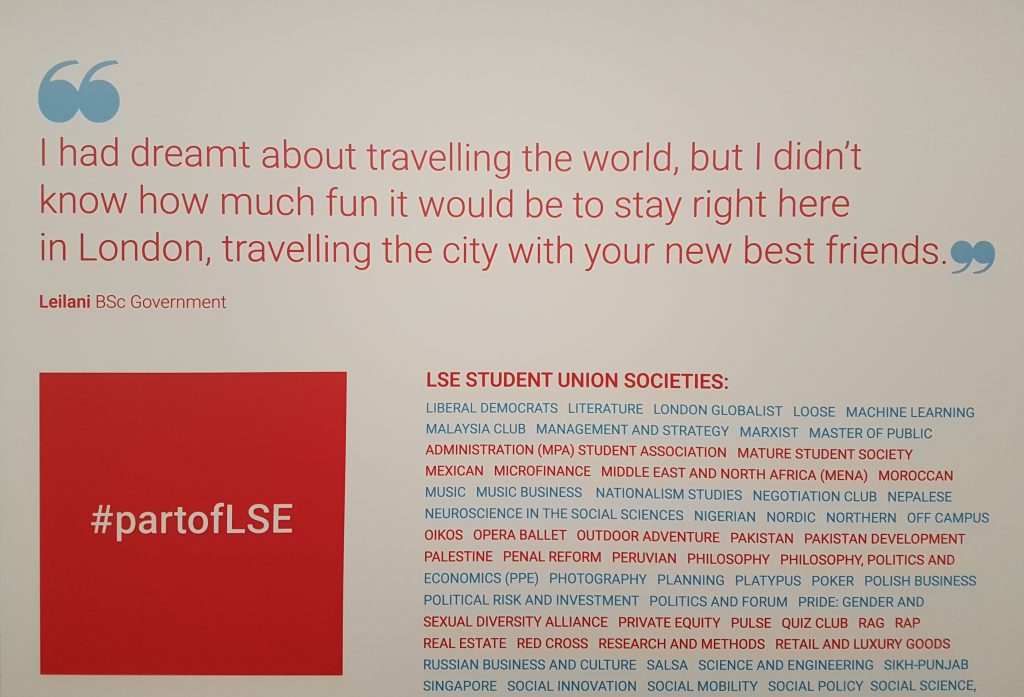 Earlier in the year Mr Gochugaru was given an extra 10 days' leave as a one-off company bonus for long service. This caused a lot of excitement because we could just up and go to…anywhere.
But where exactly is anywhere? Anywhere is everywhere when nothing is stopping you. Options included South Korea (still more places to discover, not least Busan), Tokyo (we last went to Japan in 2002), Seychelles (because we enjoyed Mauritius so much), Alsace (wine trail), Scotland (whisky trail), New England (autumn leaves trail) and Old England (Yorkshire food trail).
Should we not just put the names into a hat and pull one out?
Eventually we thought: why travel the world when there is so much of London we have not seen? So we are having a small London adventure.
The fun started over the weekend at a reunion of friends with a University of London connection. This was a party and a half, organised with generosity, style and lots of music that reminded us of disco nights on a riverboat plying the Thames. If you were studying at one of the London colleges then, you would remember that those were the days when the Hippodrome in Leicester Square was a nightclub and not a casino.
Actually those were the days before we had to settle down to prep with our children who explained that in Ancient Greece, híppos ἵππος was horse and drómos δρόμος was a course and did you know, Mummy, a hippodrome is a racecourse!
The menu from the reunion dinner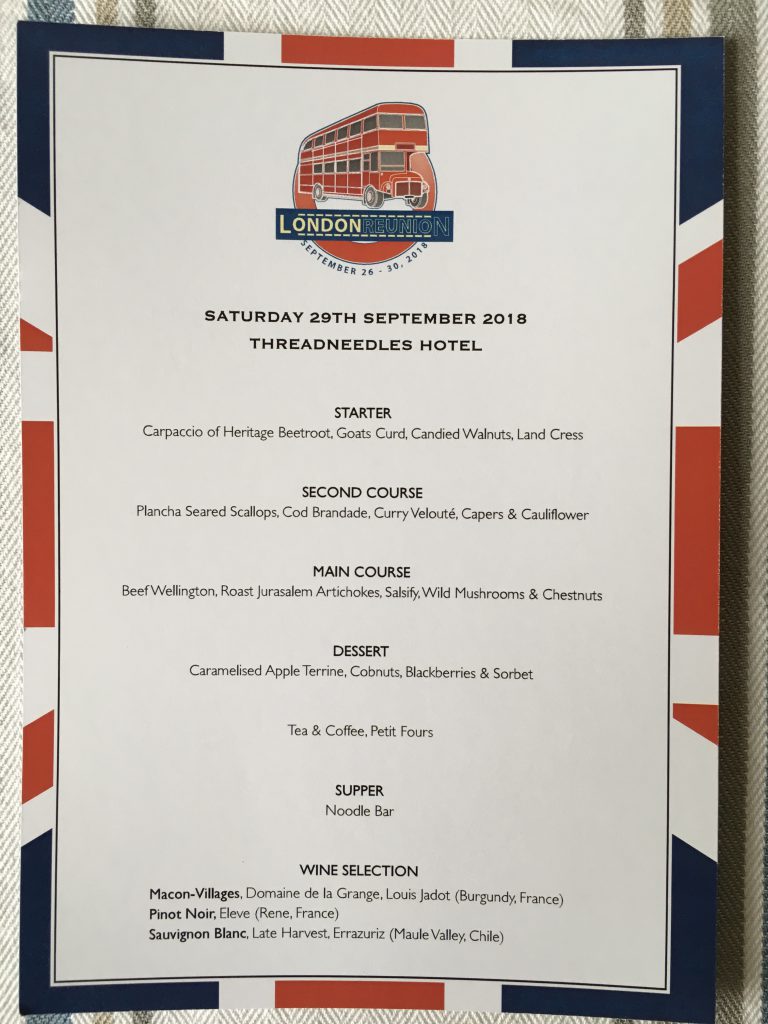 To start the week, we have breakfast in a cafe that is always shut when we pass by, so we were determined to pop in during its working hours. As far as I know, there is no website for Sotheby's Gallery 1 & 2 Coffee Bar, but it is along a stretch of road which has Hamley's Toyshop at one end and Hermès at the other end, so that is the easy way to locate it.
A cup of tea and a croissant is the perfect way to start the morning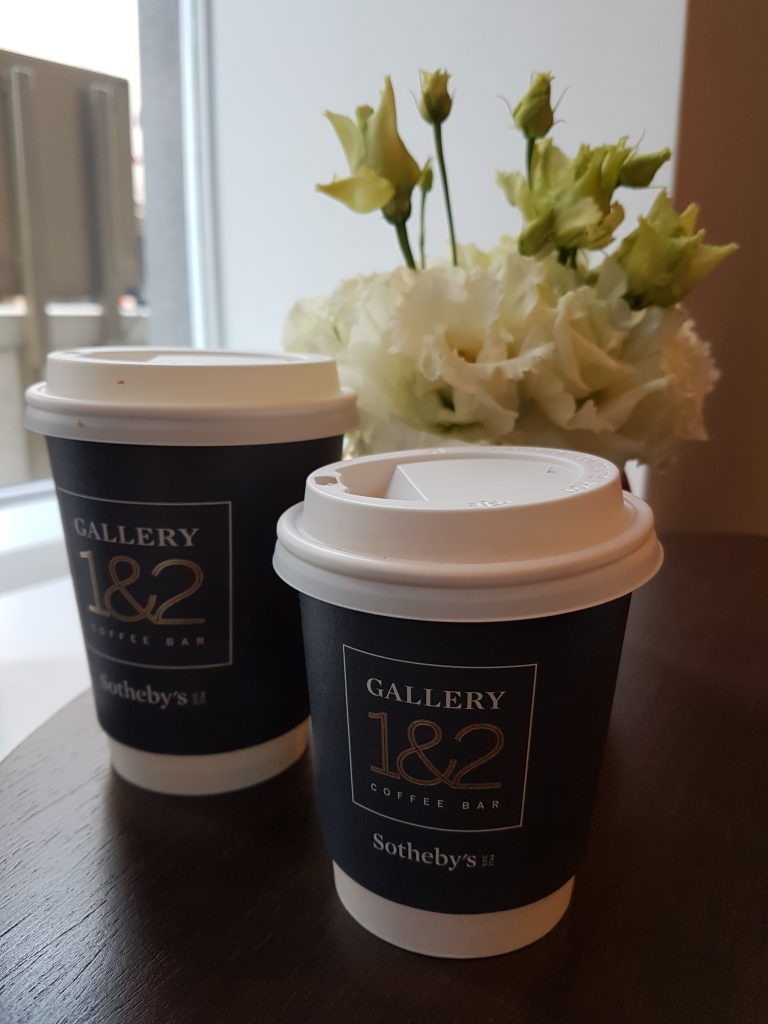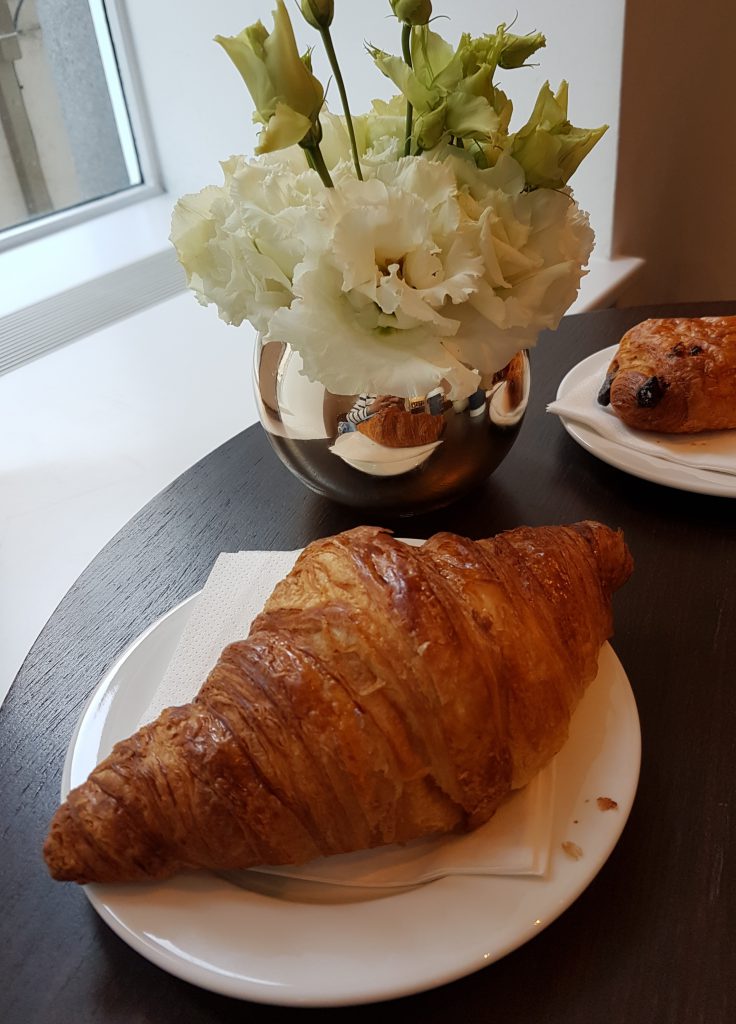 On to the Royal Academy of Arts, which we have not visited since the internal transformation linking its two main two buildings. The current exhibition, Oceania, marks 250 years since Captain James Cook's first voyage to the Pacific. The curators have done a fine job of grouping the exhibits around central themes. The exhibits themselves are very special in that the craftsmanship is unique to the island cultures represented here.
Canoes I can relate to, having grown up on Hawaii Five-O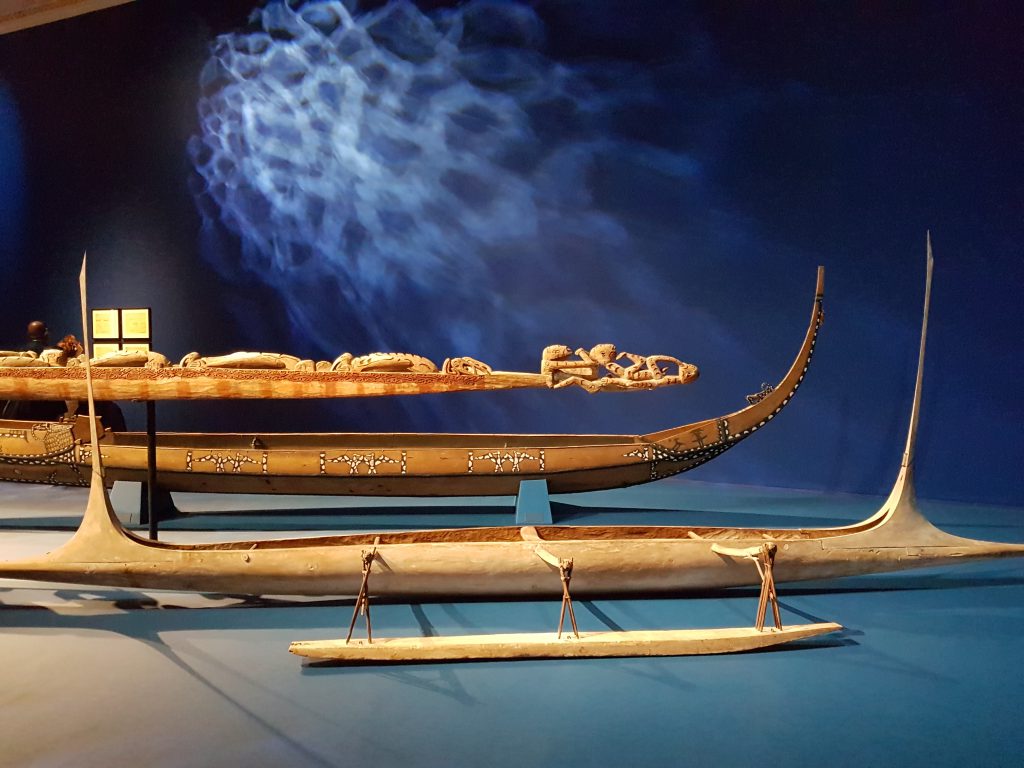 An armour suit where I had to look hard to check that the helmet was not made of durian skin (it is made from fish skin)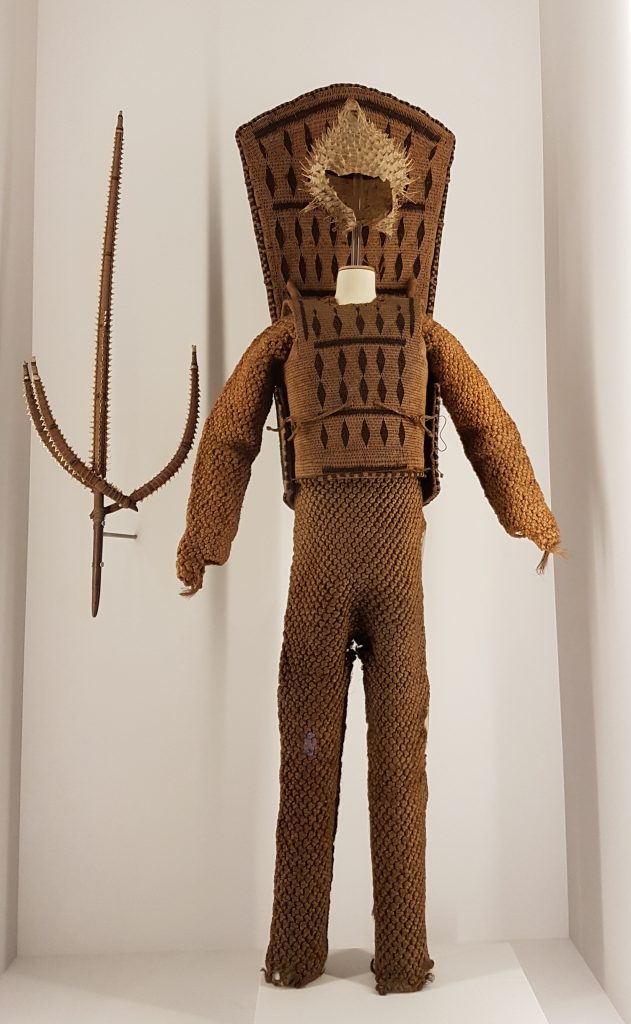 Think that Mr Potato Head has Angry Eyes? These guys have angry eyes…and teeth to match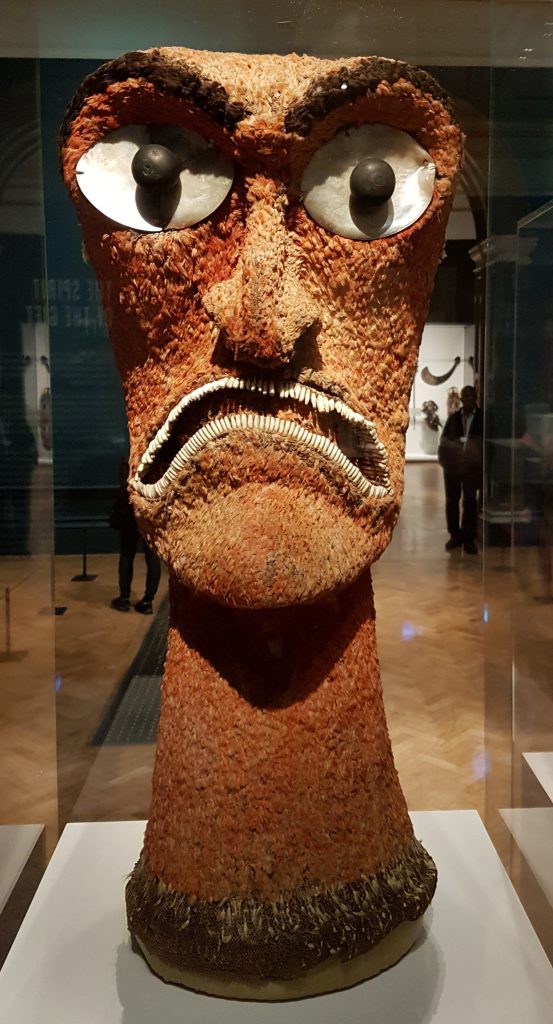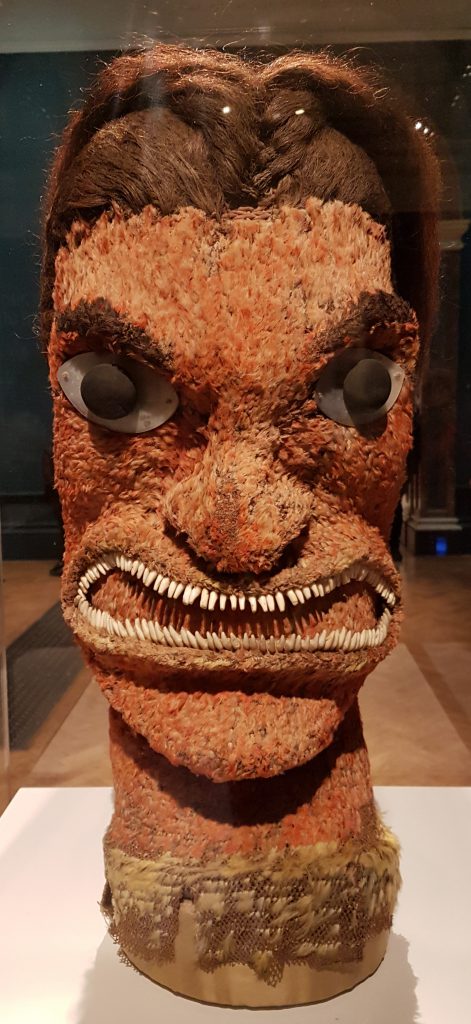 At the gift shop, I spotted these Jill Fleming bags which are hand-woven using a traditional technique known as Raranga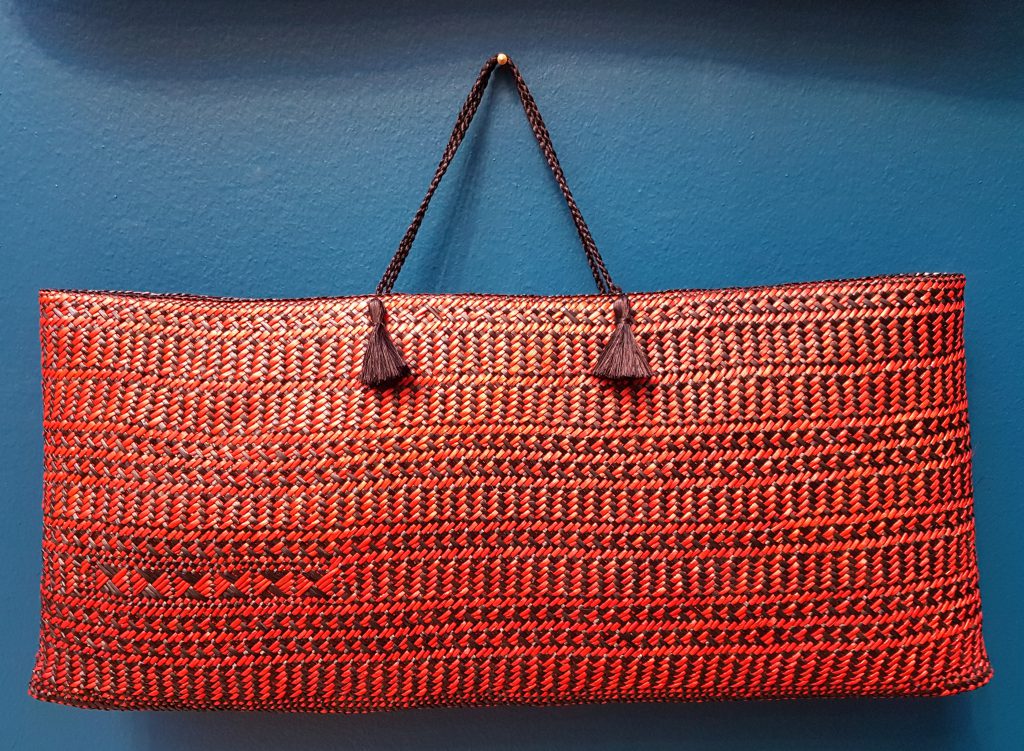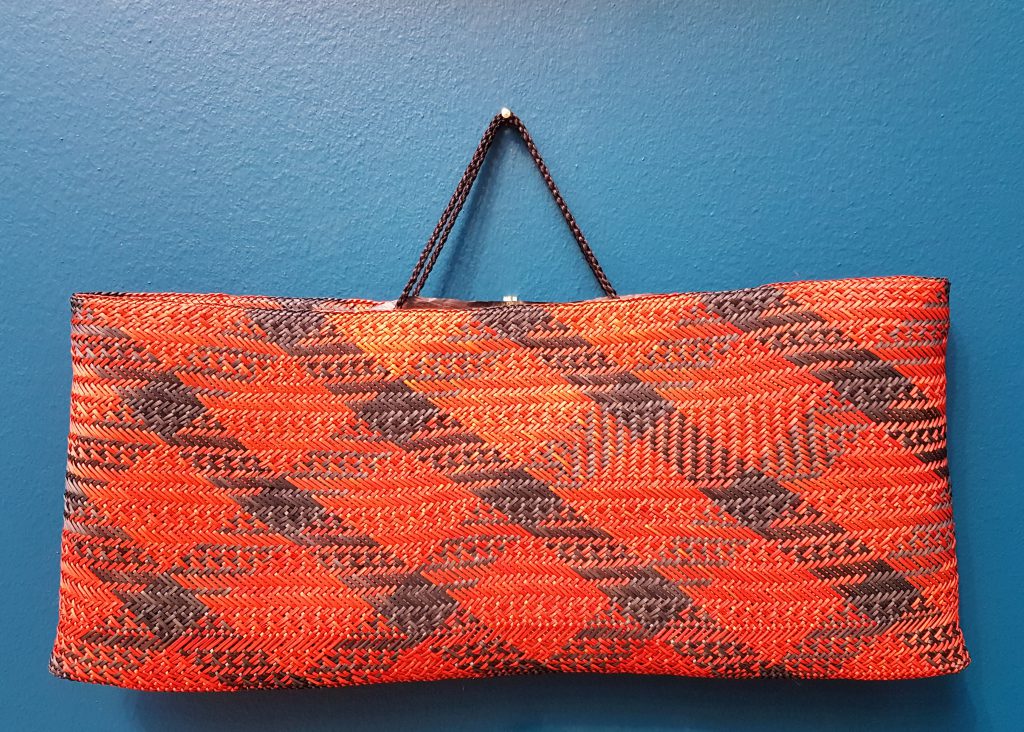 In the afternoon we met up with a couple of friends who studied at the LSE in the 1980s. Personally speaking, I am not certain why I hardly ever go back to visit my old college. Perhaps not having left London after university there was no urgency to it. But it is 30 years since we graduated and I was glad of this opportunity to return.
View from the rooftop of the Old Building, looking onto new buildings that will open to students next year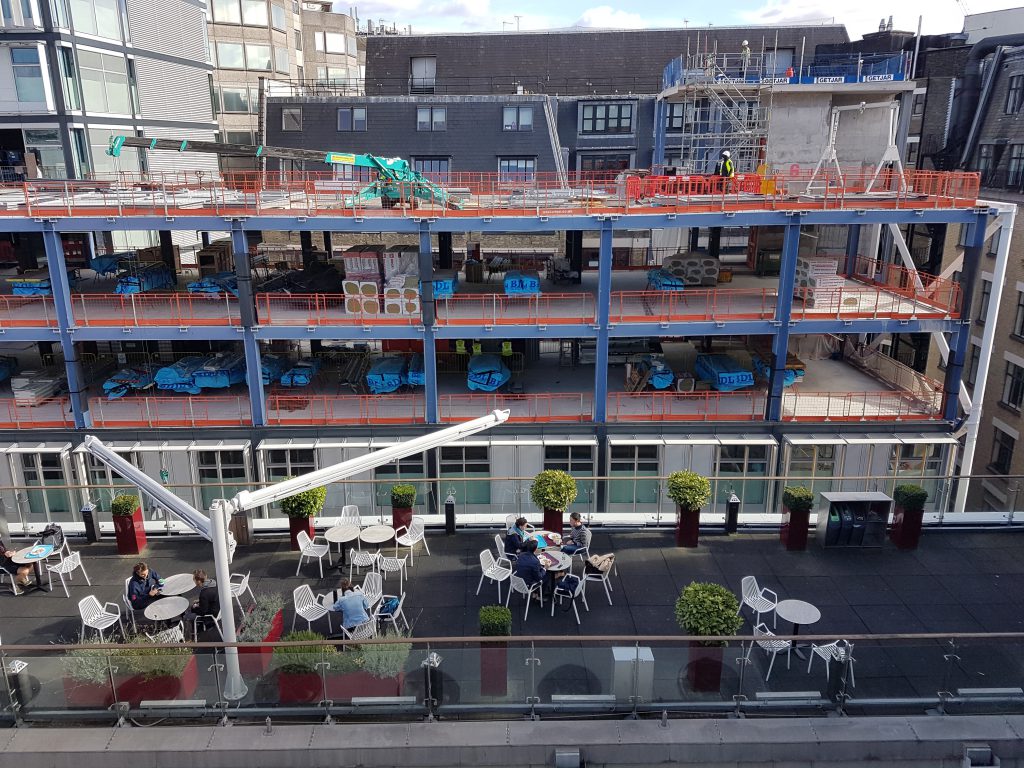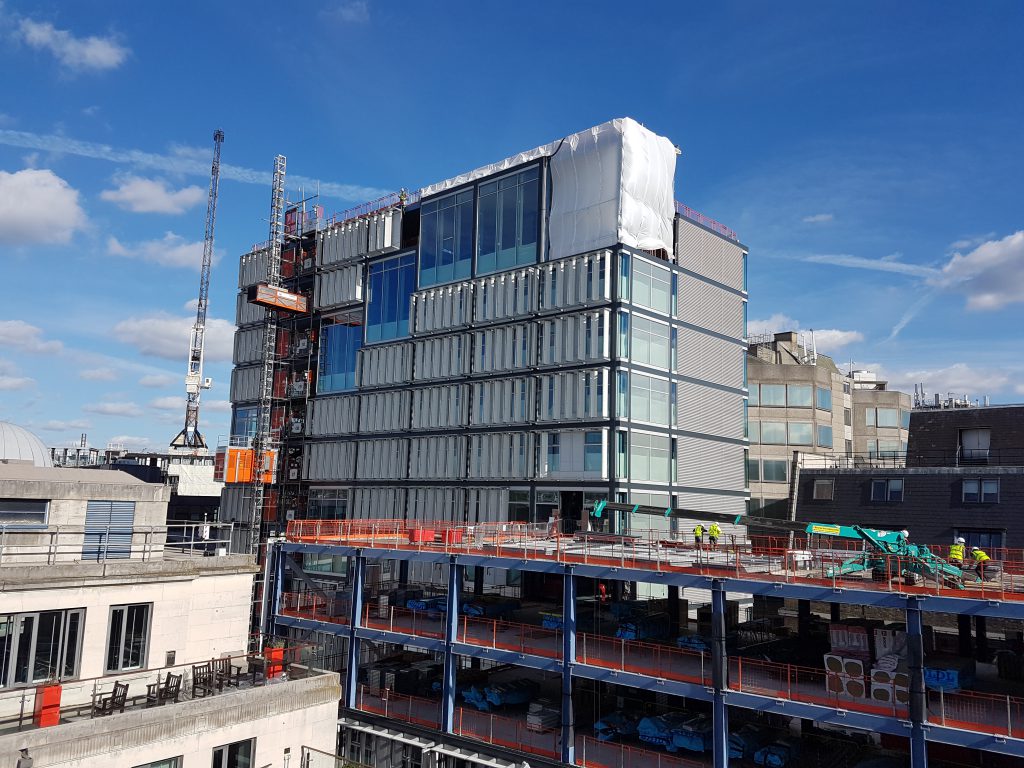 The Fabian Window was commissioned by George Bernard Shaw in 1910 and is in the Shaw Library or Founders Room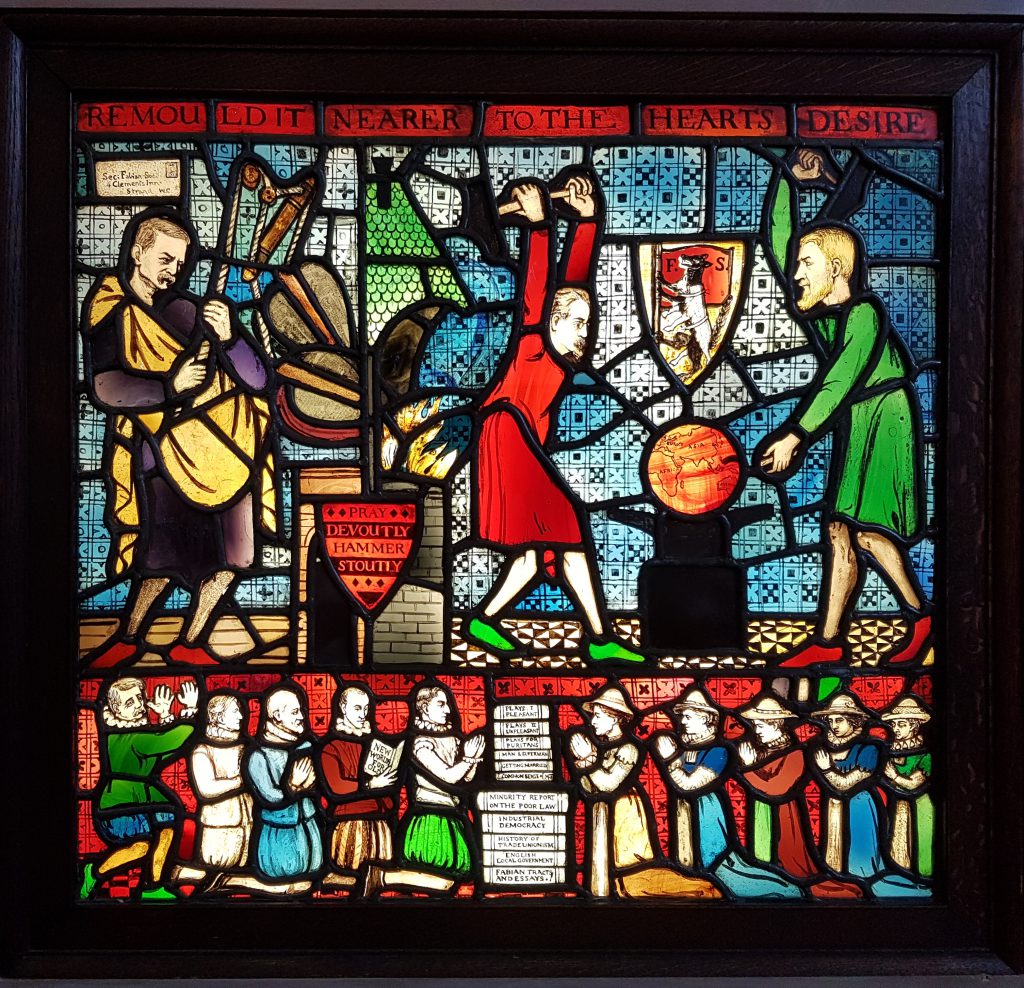 The LSE Library aka The British Library of Political and Economic Science can hold 4,000 students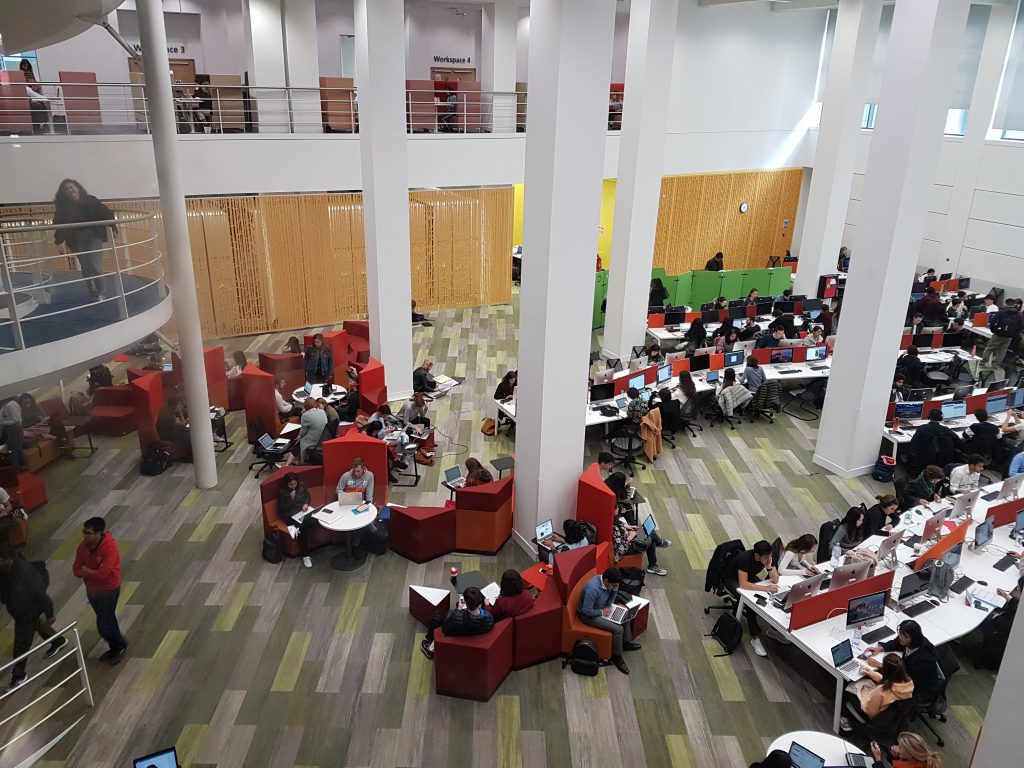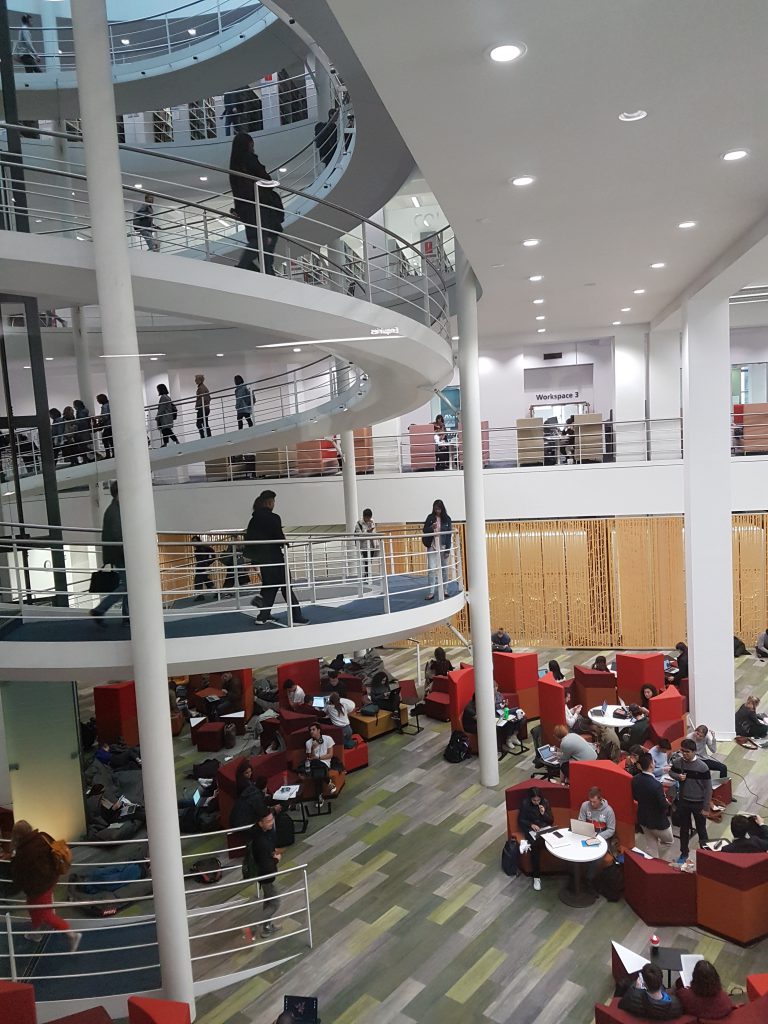 The Old Curiosity Shop in Portsmouth Street is now incorporated into the LSE's development plans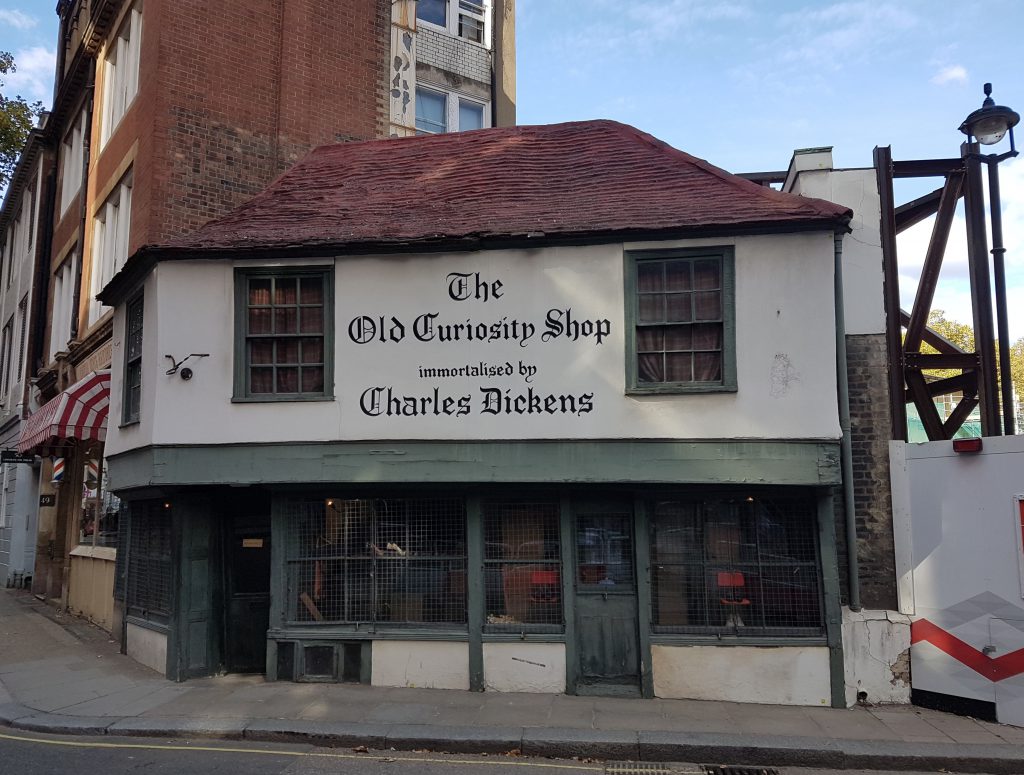 Located at the entrance to the Old Building of the LSE, Wright's Bar has not changed except for the prices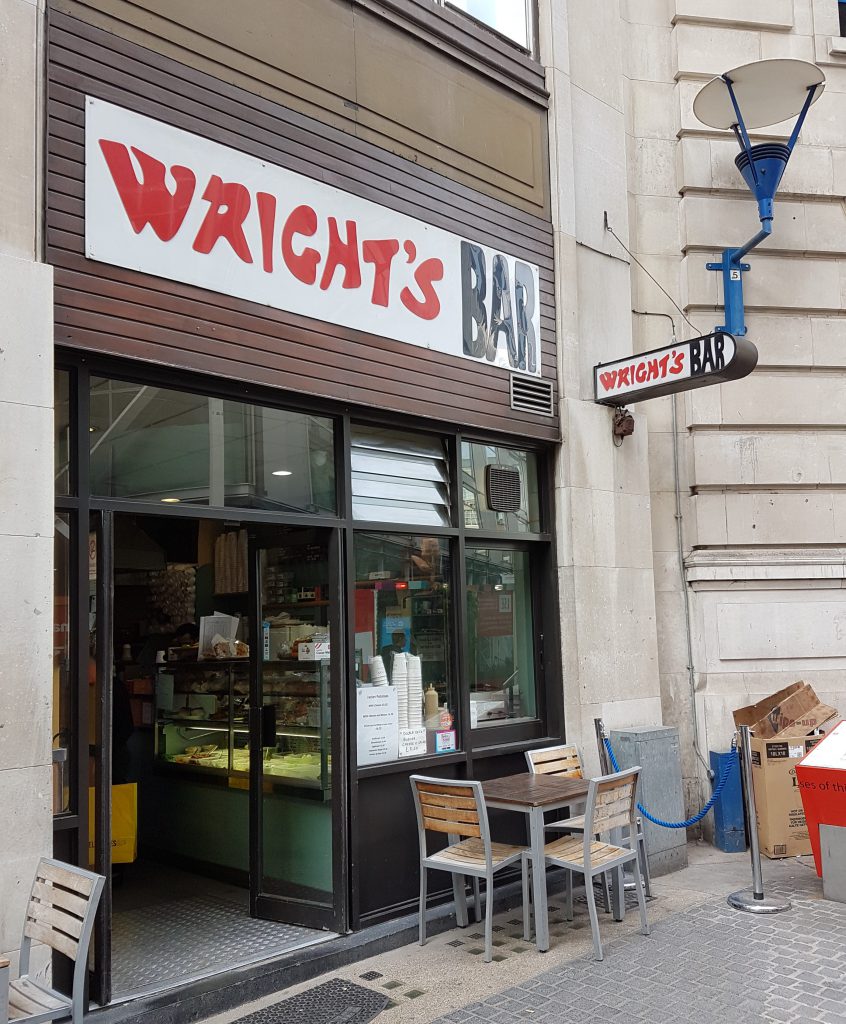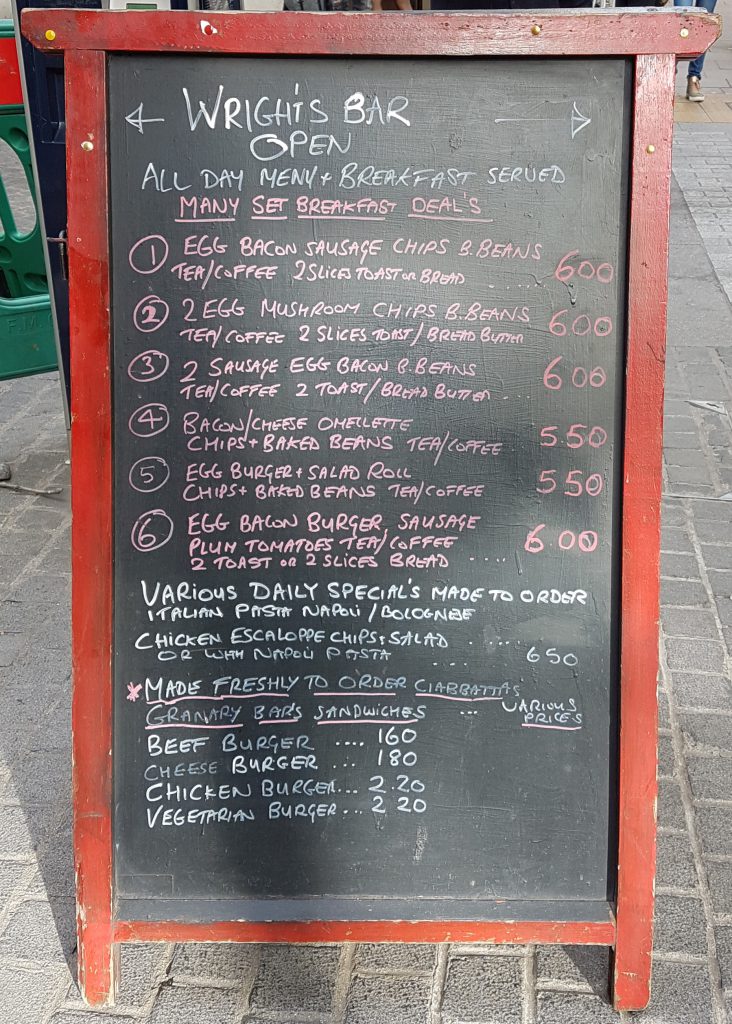 Before the visit to the LSE we had lunch at The Delaunay, where the Menu Rapide was a reasonable £13.50 for a large Alsatian tarte flambée, a mixed leaf salad, glass of wine or beer and coffee or tea. To be honest this would have been reasonable 30 years ago, let alone in 2018. However 30 years ago I would have been too intimidated to walk into a restaurant as grand-looking as this. What this coming week will reveal is that London has changed and I have changed. This week alone we would be dining in restaurants that together hold 8 Michelin stars. It is a privilege and one I do not take for granted.
After the LSE visit we crossed the road to visit a church I had never set foot into in all my years here. St Clement Dane Church is one of the churches mentioned in the nursery rhyme 'Oranges and Lemons'. Indeed the tune is played on the church bells on the hour.
Oranges and lemons, Say the bells of St. Clement's.
You owe me five farthings, Say the bells of St. Martin's.
When will you pay me? Say the bells at Old Bailey.
When I grow rich, Say the bells at Shoreditch.
When will that be? Say the bells of Stepney.
I do not know, Says the great bell at Bow
Come to think of it, visiting these churches would make a very good tour of London on another occasion.
The interior of St Clement Danes Church, which is the Central Church of the Royal Air Force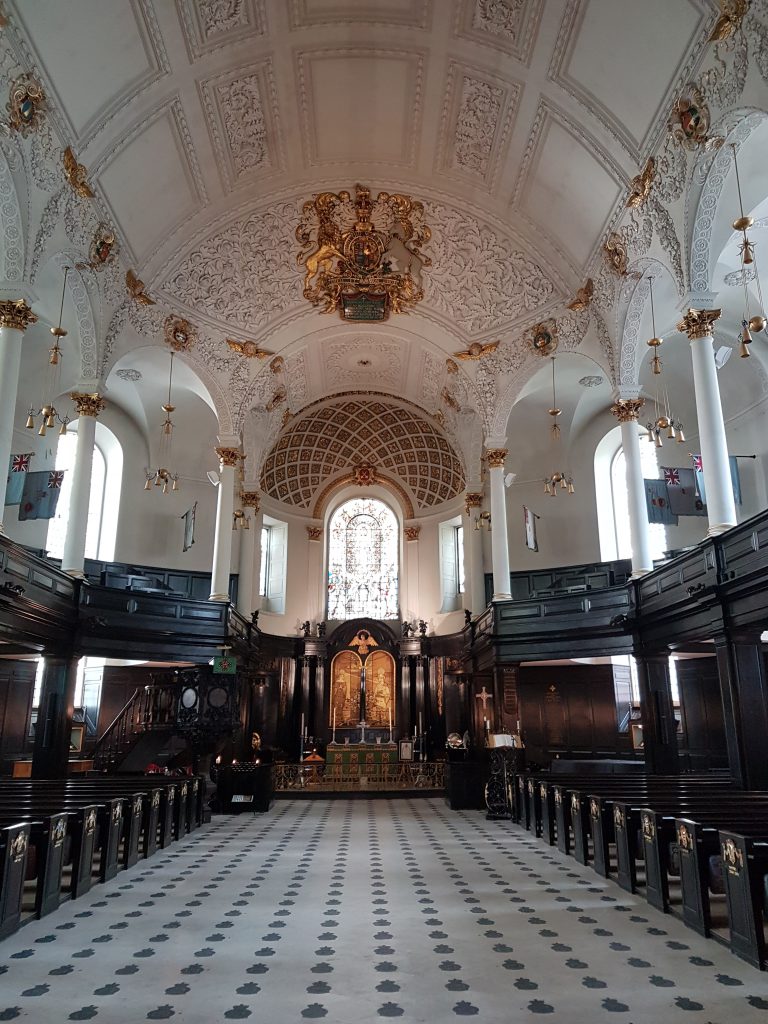 More about our London Staycation to follow, perhaps in between posting some recipes.
Addresses:
Threadneedles Hotel, 5 Threadneedle Street, London, EC2R 8AY, telephone +44 (0) 20 7657 8080.
Sotheby's Gallery 1&2 Coffee Bar, 1-2 St George Street, London W1S 2FE. Open Monday to Friday between 8.30am and 4.30pm.
Royal Academy of Arts, Burlington House, Piccadilly, London W1J 0BD.
The Delaunay, 55 Aldwych, London WC2B 4BB, telephone  44 (0) 20 7499 8558.
Wright's Bar, 5 Houghton St, London WC2A 2AD, telephone +44 (0) 20 7405 4421. Open from 7am Monday to Saturday.