A review of a book I am reading…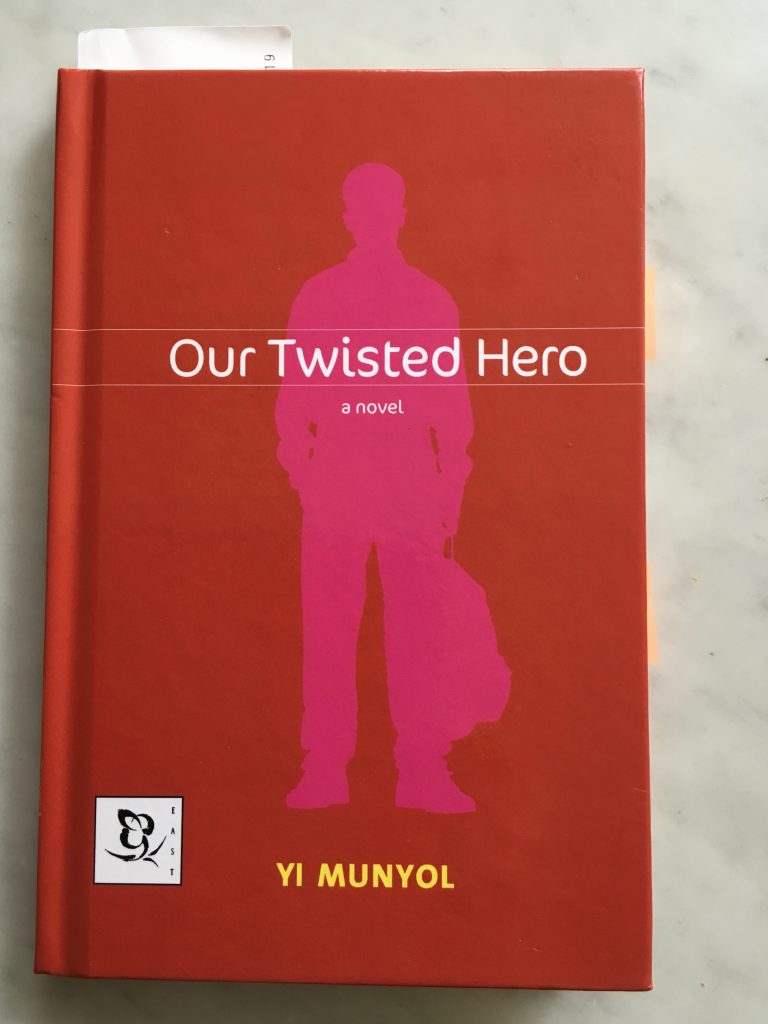 …and a recipe for vegan pesto.
So, it turns out that
a) the only words I have time to read, in between all the house chores I am in charge of, are short novels or Korean vocabulary lists
b) the Thermomix has become a very helpful friend to KL Sister and
c) there is a call for vegan dishes in our KL household, because of religious and health reasons.
I started writing this post three days ago, on Bad Monday as we have now come to describe the chemotherapy days where three return trips to the hospital are required. This session coincided with the new maid's arrival and my mother's departure to Singapore on a health check.
To avoid complete meltdown at dinner time I adapted a classic pesto recipe by omitting the Parmesan cheese and adding lemon juice instead, to please the non-dairy folk. The other twist is that I did everything in the Thermomix.
But first, the novel. This was recommended to P and A (Handphone Couple 핸드폰 커플) by our mutual Korean language teacher. Seeing that I hadn't yet bought a copy, P made a few clicks on his S7 Edge* on Boxing Day and the book was delivered the next day, which made for a really nice surprise. It went straight into my bag to be read on this trip.
Our Twisted Hero is an easy read but its simplicity belies a fundamental truth, that all it takes for a bully to be a bully and to rule is for everyone else to believe that submitting in order to have a quieter life is better than standing together to resist.
In this case, the class monitor is the bully and everyone submits to his authority. The story is told from the point of view of the one boy who dares to challenge the status quo. It is a very satisfying read as the story benefits from a mature looking-back 30 years after the incidences took place. We find out what eventually happened to some members of the class and also to the monitor. Had it been given a 12 year old voice, I feel the narrative might have tended to slide into just describing personal grievances: Mummy, this is so unfair.
Instead, we are invited to think about the wider implications of herd mentality, the unreliable nature of loyalty and why we deserve to lose our freedom if we decide not to think for ourselves. In effect: every citizen gets the government it deserves.
Back to the recipe. The Thai basil was from Organic Neighbour. They have been our neighbours for 45 years and love gardening. They even helped my parents plant a pandan bush outside our house…though I had no heart to ask why they didn't plant it in our garden.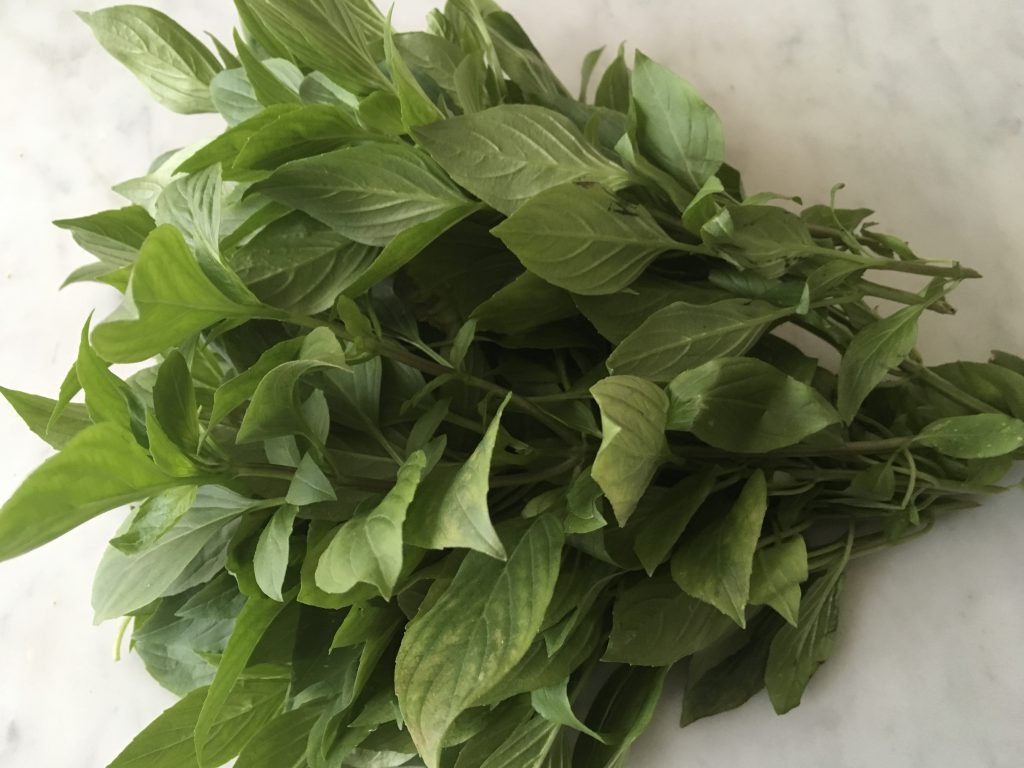 For the Twisted Pesto
100 g pine nuts
120g fresh basil leaves
3 cloves garlic
Thin strips of zest from 1 lemon
2 tablespoons lemon juice
1 teaspoon Maldon sea salt
200 g olive oil
How to Make
Place the pine nuts in the Thermomix bowl and dry roast for 3 minutes/ 120C/ speed reverse at the lowest setting (what we call the spoon icon).
Add the basil, garlic, lemon zest, lemon juice, salt and olive oil.
Blitz everything for 20 seconds at speed 7.
Using a funnel, pour the pesto into clean and sterilized glass bottles. Chill until needed, or freeze for a later date.
Given the twisted theme, pasta twists or fusilli is what I would recommend to accompany the sauce, or you can drizzle it over grilled salmon.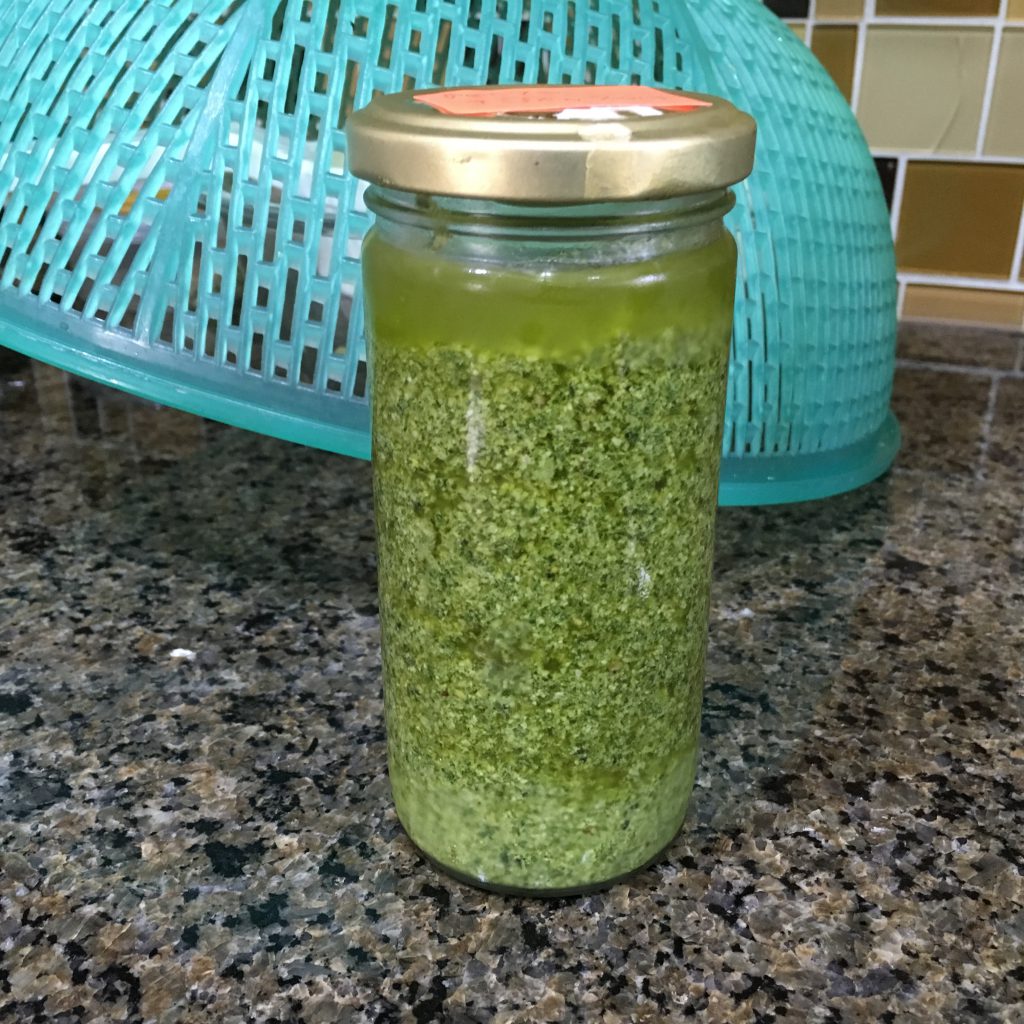 *Handphone Couple always recommend the best so Mr Gochugaru and I are also proud owners of the same phone…in the same colour too. Obviously we don't take the phones out to place on the table when we meet, a bad habit of some early handphone users circa early 1990s.