Nothing but my travel documents, mobile phone, reading glasses, lip balm, eyeshades, ear plugs and…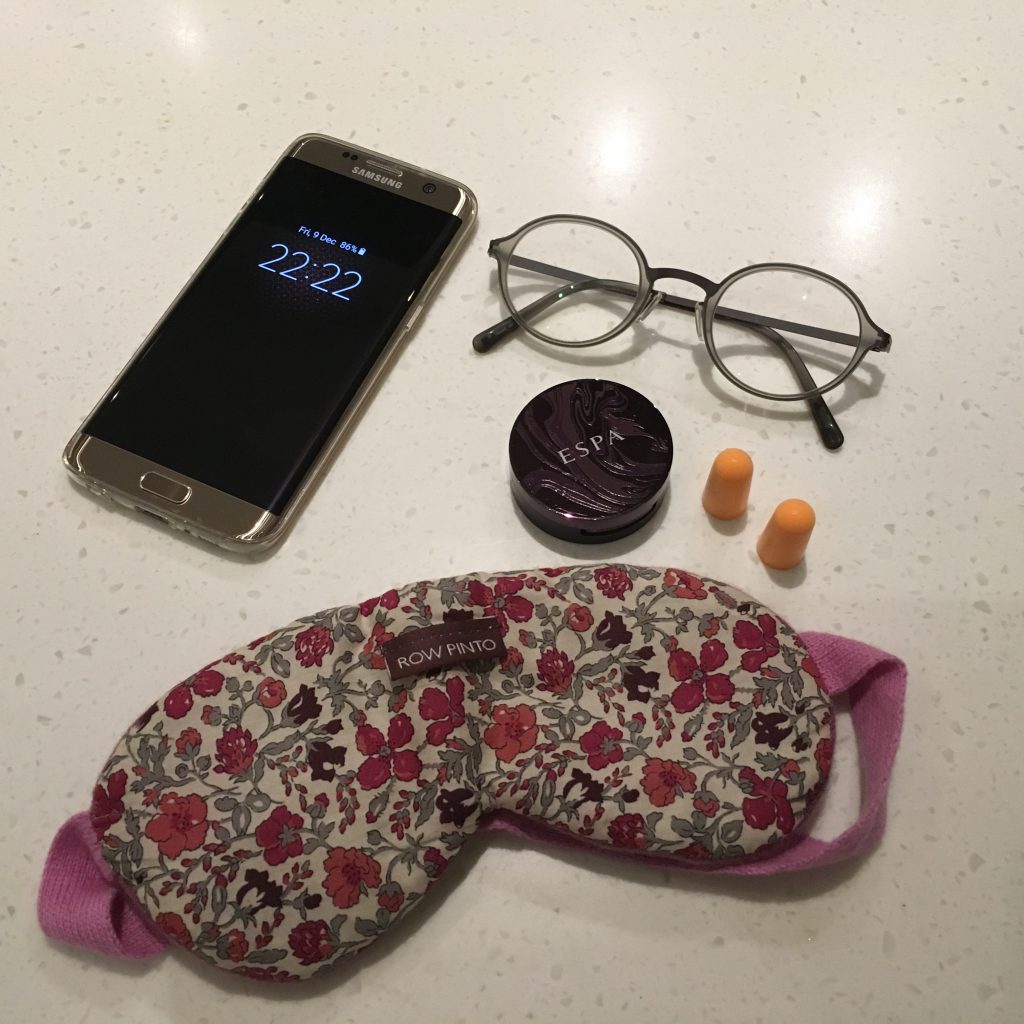 …a frequent flyer card?
I am starting this post on the train to the airport. Flying by Malaysia Airlines (MAS) means I get to check in my luggage in the city, at the transport hub called KL Sentral. Upon looking at my electronic boarding pass I notice that I am now travelling on a oneworld member airline and as alliances go, I am quite happy to be on their sapphire tier.
I am fascinated by this frequent flyer programme. Unencumbered by luggage, I can head straight to the security and immigration counter at the airport and then to the business lounge.
Admittedly, waiting for my flight in a lounge sure beats wondering aimlessly around the duty-free aisles, having a pointless drink in a cafe or sharing space with hundreds of other travellers along cramped rows of seats. It sounds elitist, but I really like this concept of a private waiting room.
But then I have a most disturbing thought: have our friends had access to this kind of treatment all along? Worse, what else am I missing out on? And, how far can I go? As far as George Clooney's character in Up In The Air?
In the film GC is a jet-setting executive, Ryan Bingham, who has one big goal, which is to be the seventh and youngest person to earn ten million frequent flyer miles on American Airlines. I can't remember now what privileges this super exclusive club affords but obviously it's mega amazing.
In order to fit in all this travelling and work, Ryan pretty much drops anything and everything that he doesn't deem important to his life. He exhorts other people to do the same. Here is his spiel at motivational conferences. Fasten your seat belt, and enjoy the ride.
Ryan Bingham: 
How much does your life weigh? Imagine for a second that you're carrying a backpack. I want you to feel the straps on your shoulders. Feel 'em? Now I want you to pack it with all the stuff that you have in your life.
You start with the little things. The things on shelves and in drawers, the knick-knacks, the collectibles. Feel the weight as that adds up. Then you start adding larger stuff, clothes, table-top appliances, lamps, linens, your TV. The backpack should be getting pretty heavy now.
And you go bigger. Your couch, bed, your kitchen table. Stuff it all in there. Your car, get it in there. Your home, whether it's a studio apartment or a two bedroom house. I want you to stuff it all into that backpack.
Now try to walk. It's kind of hard, isn't it?
This is what we do to ourselves on a daily basis. We weigh ourselves down until we can't even move. And make no mistake, moving is living.
Now, I'm gonna set that backpack on fire. What do you want to take out of it? What do you want to take out of it? Photos? Photos are for people who can't remember. Drink some ginkgo and let the photos burn. In fact, let everything burn and imagine waking up tomorrow with nothing. It's kind of exhilarating, isn't it?
Now, this is gonna be a little difficult, so stay with me.
You have a new backpack. Only this time, I want you to fill it with people. Start with casual acquaintances, friends of friends, folks around the office, and then you move into the people that you trust with your most intimate secrets. Your cousins, your aunts, your uncles, your brothers, your sisters, your parents and finally your husband, your wife, your boyfriend or your girlfriend. You get them into that backpack. And don't worry. I'm not gonna ask you to light it on fire.
Feel the weight of that bag. Make no mistake – your relationships are the heaviest components in your life.
Do you feel the straps cutting into your shoulders? All those negotiations and arguments, and secrets and compromises. You don't need to carry all that weight. Why don't you set that bag down? Some animals were meant to carry each other, to live symbiotically for a lifetime – star crossed lovers, monogamous swans. We are not those animals. The slower we move, the faster we die. We are not swans. We're sharks.
Time to take a breather and ask: How much stuff do we really need in life?
I have spent the past seven days discussing this with KL Sister. Sometimes we worry about the accumulated stuff lying around the family home, unused, untouched and mostly unremarkable. We have tried so hard to persuade our parents to part with it but to no avail.
Some days we really feel weighed down by the responsibilities of our disabled sister and our demanding parents. So some of the words above resonate with me.
But we know we cannot be like Ryan Bingham because the flip side of that kind of mentality means that you will have to live with utter loneliness. It is true, your relationships are the heaviest components in your life, but that also means your relationships are your anchor in a topsy-turvy world.
KL Sister and I decide that since we can't ditch our difficult relationships, we will ditch all the unwanted material things we ourselves have accumulated thus far. We have both started but like the school report card, it's a case of "could do better".
That will be a project for the new year. In the meantime, until 31 December, all I want to do is to make some cakes, watch K-Drama and sleep.
I'm heading to the plane now…along with a few hundred other passengers as the flight is aboard an Airbus A380. It takes forever. I realise now that what I need is not a frequent flyer card. What I need is a private jet…
Goodnight Kuala Lumpur, Gochugaru Girl has left the Golden Lounge.