In the midst of a busy start to the Autumn…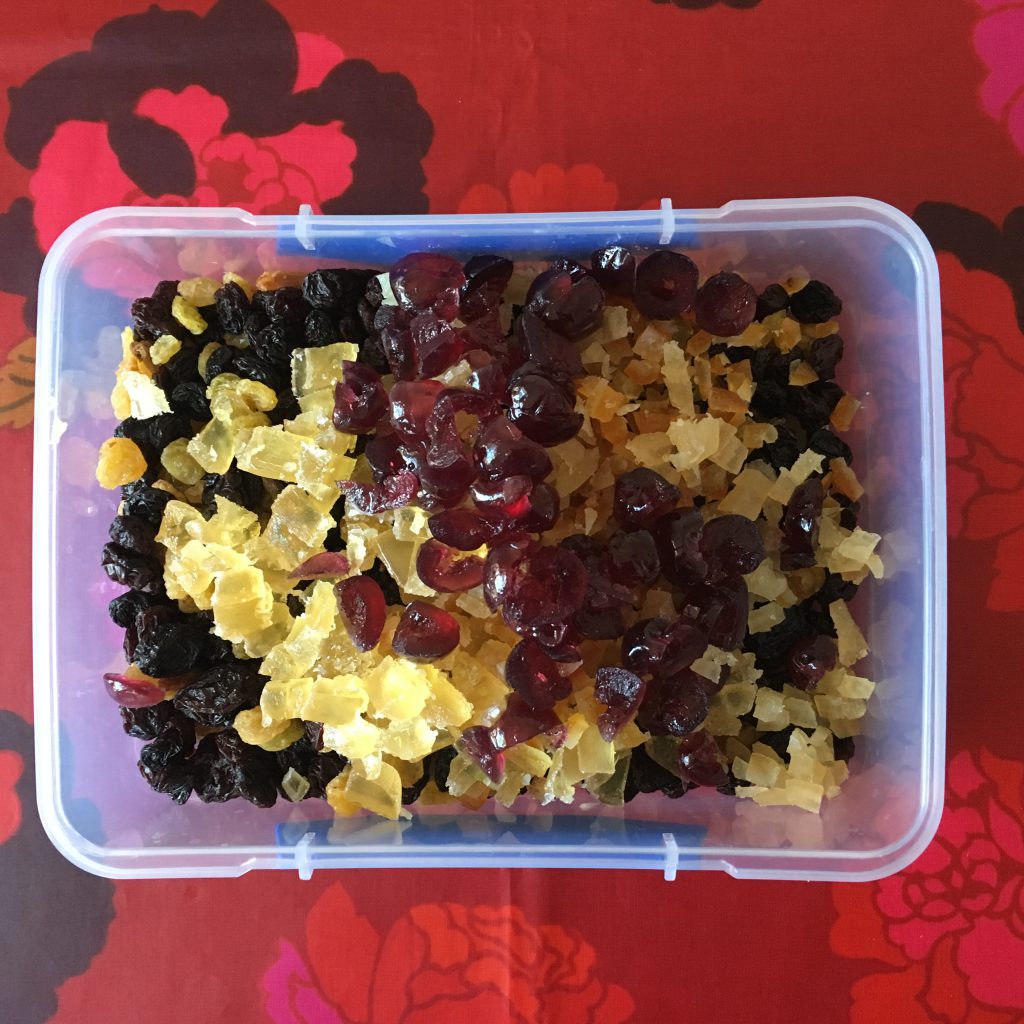 …I am starting my Christmas baking ahead of time.
This cake is very loosely based on Delia Smith's Creole Christmas Cake but I have made many replacements to reflect my personal tastes. In essence, it incorporates a few ingredients inspired by our trip to Mauritius in May.
The recipe is in two parts and you start Part 1 a week before you want to bake the cake. Part 2 will be about baking it.
The long list is enough to make you reach for the phone to Fortnum and Mason's and order a ready-made cake, but I would encourage you to take a deep breath and take things step by step. For the past few years I have indeed bought my Christmas Cakes but I really did want to go back to basics this year and bake my own.
Just a few notes about some of the ingredients: the molasses sugar is from Billington's as their sugars are produced in Mauritius. Likewise the rum also is from Mauritius. We had a selection to choose from but I settled for a vanilla-infused one from Pink Pigeon.
I bought the cinnamon and nutmeg in a Mauritian supermarket and the packaging said Produit de L'île Maurice. Unfortunately upon closer inspection, these originated in other countries.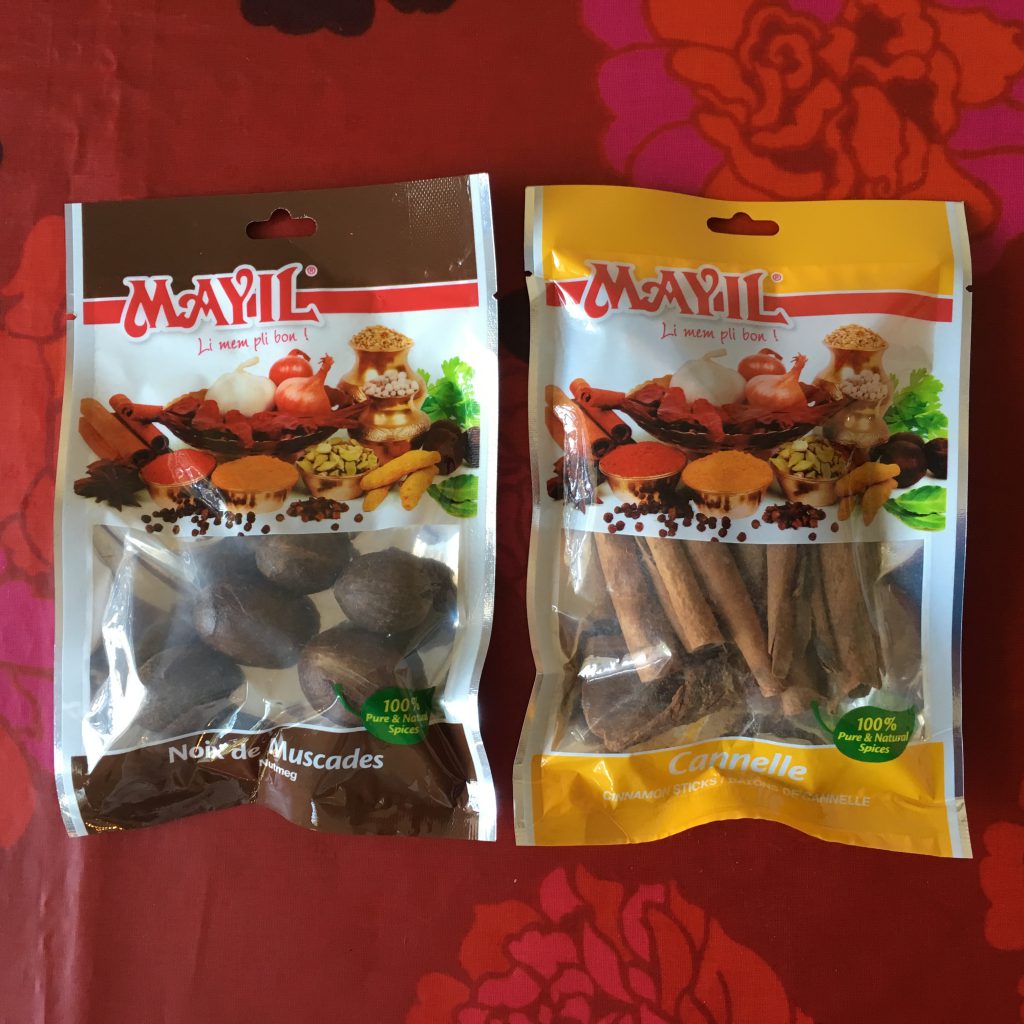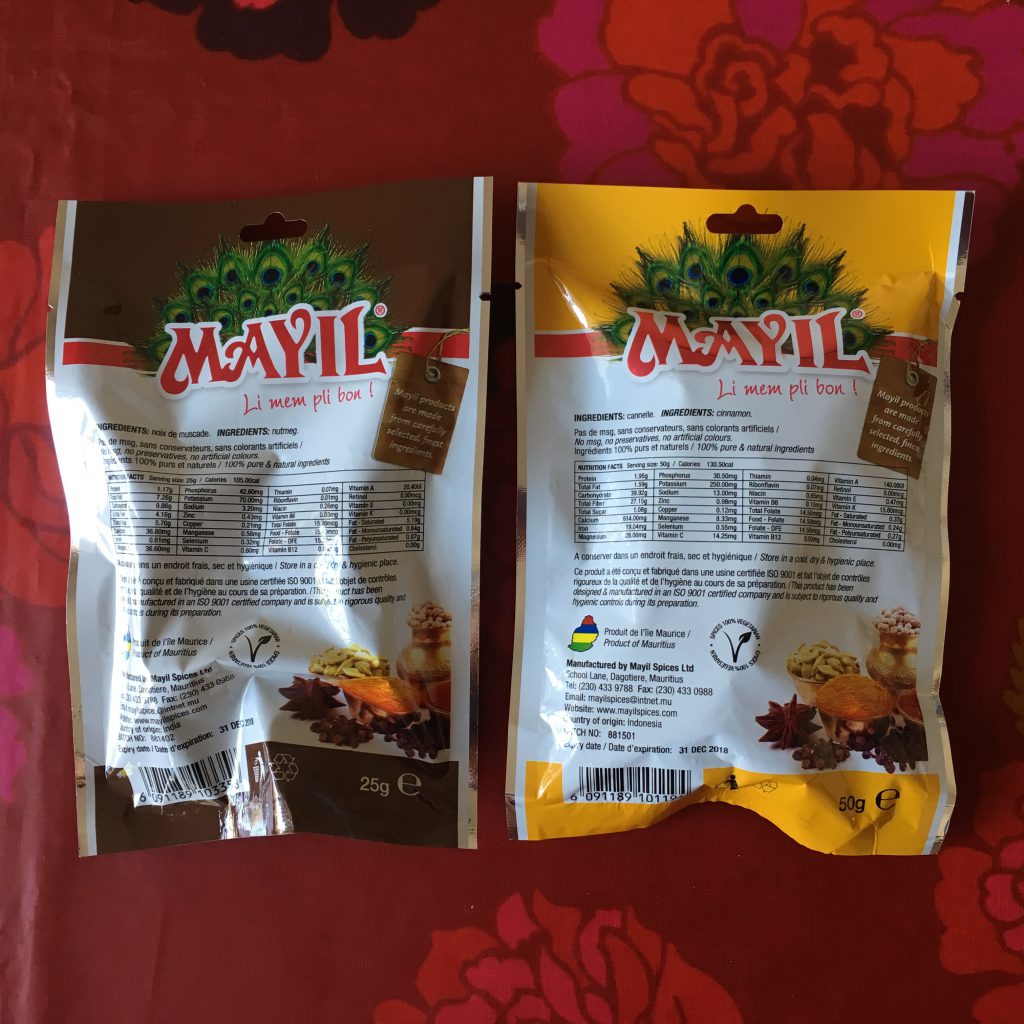 I weighed out 25 g each of cinnamon, nutmeg and cloves and ground them together in my Thermomix in one go (one minute at speed 10). If you are using a coffee grinder, grind the spices individually. Either way, you then use 1½ teaspoons of this mixture in pre-soaking the fruits.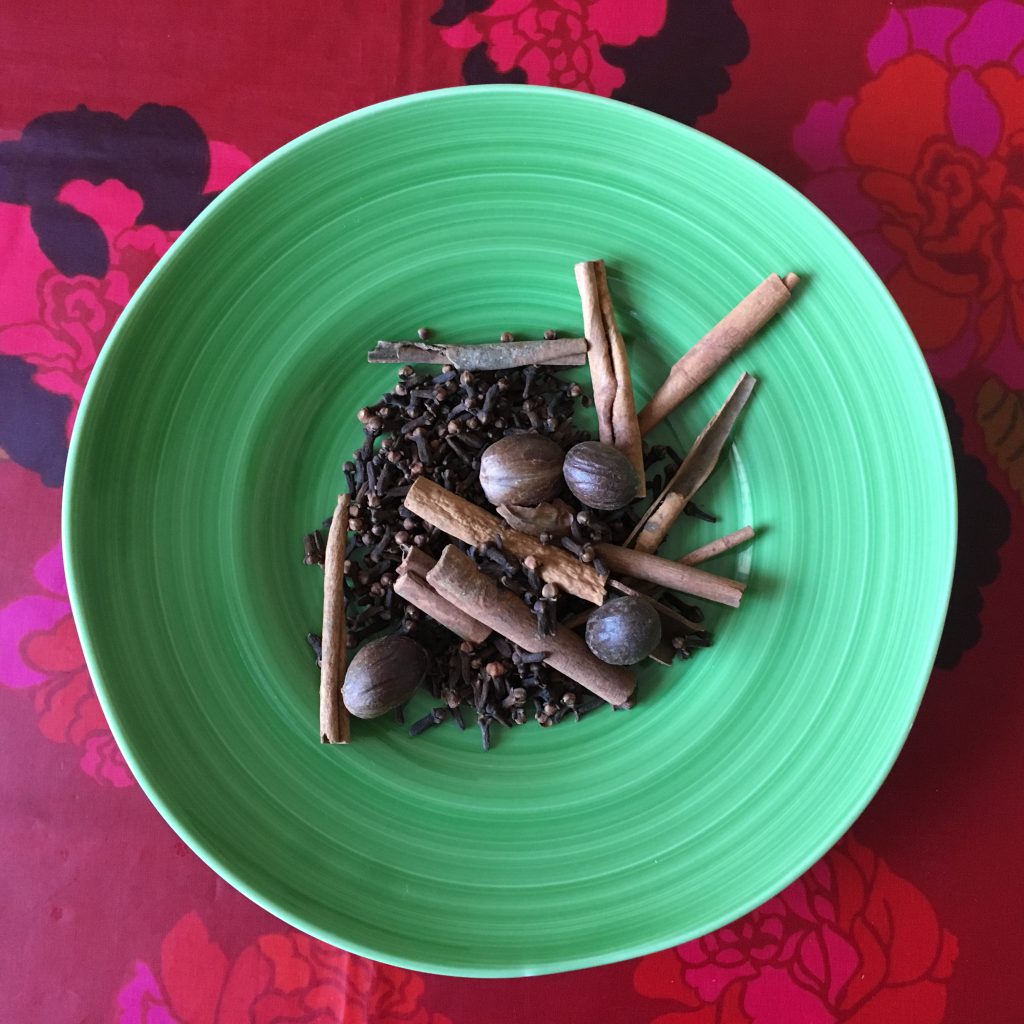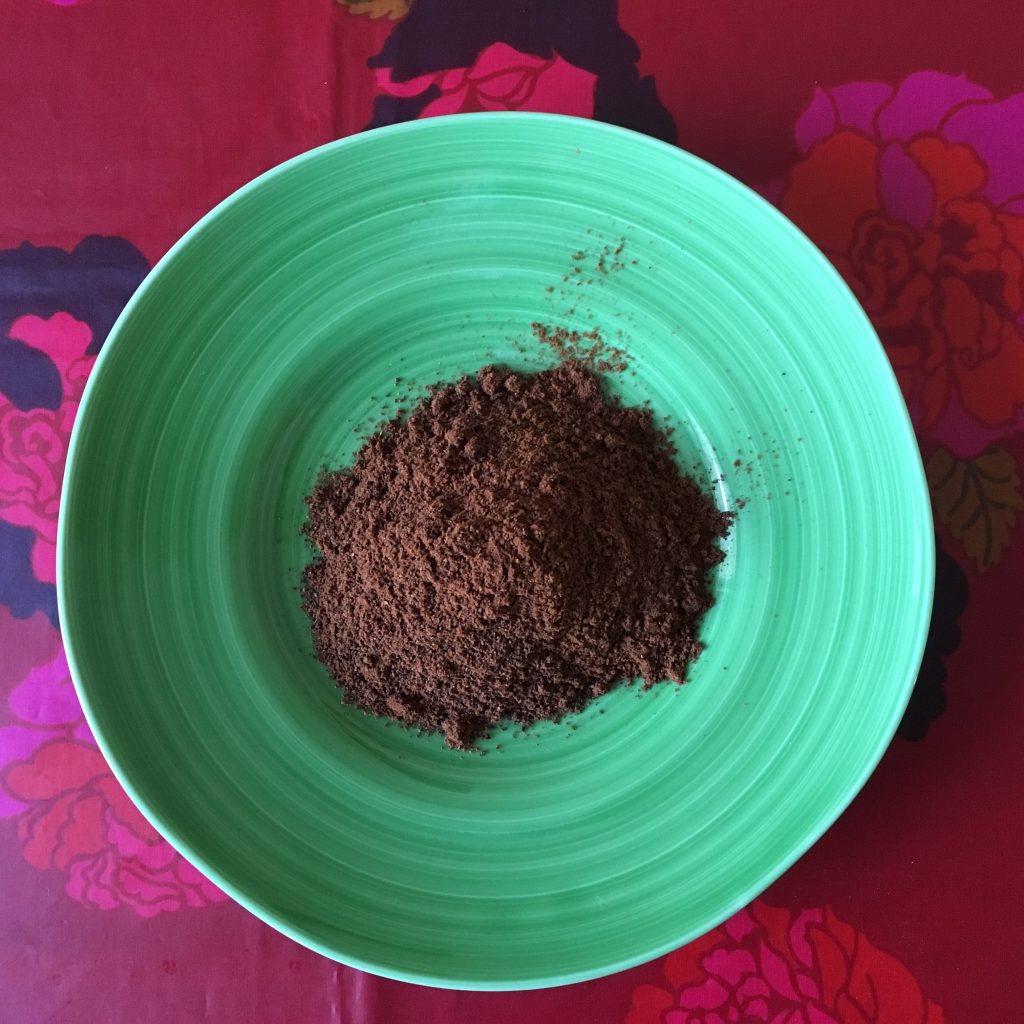 Here are all the ingredients you need for the pre-soaking:
425 g raisins
225 g sultanas
100 g glacé pineapple, cut into small pieces
100g whole glacé cherries, cut into quarters
50g whole candied lemon, cut into small pieces
50g whole candied orange, cut into small pieces
3 tablespoons Mauritian rum
3 tablespoons brandy
3 tablespoons Cointreau
3 tablespoons port
½ level teaspoon ground cinnamon
½ level teaspoon grated nutmeg
½ level teaspoon ground cloves
½ teaspoon salt
1½ teaspoons orange oil or vanilla extract
1 level tablespoon Billington's molasses sugar
How to Make:
Start the process of soaking the dried fruits in the alcohol around one week before you intend to make the cake. In turn, make the cake around two months before you intend to eat or give it away, so it has time to mature after baking. All you need to do at this stage is to prepare a large mixing bowl, and measure out all the pre-soaking ingredients into it. It is easy to manage this one step at a time.
Weigh the raisins, sultanas, glacé pineapple, glacé cherries, candied lemon and orange peels. Place them in a large mixing bowl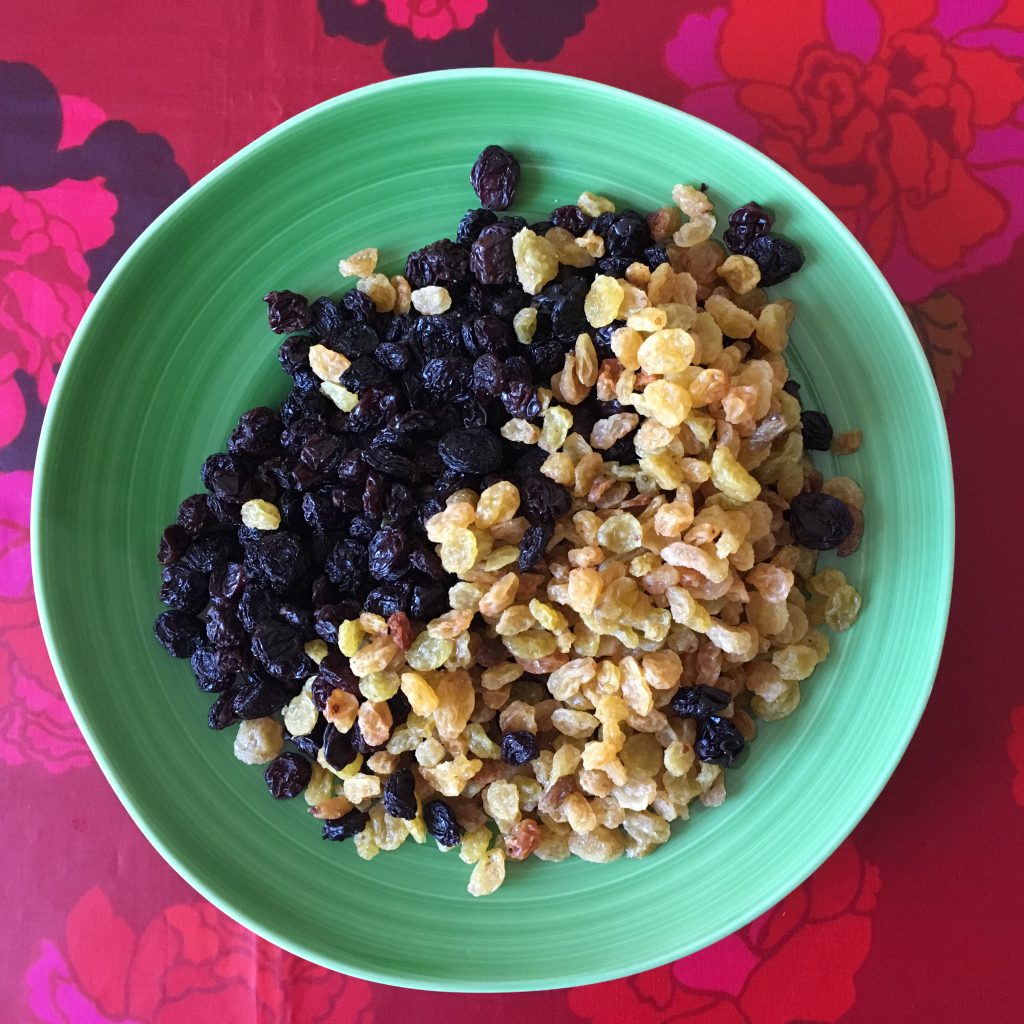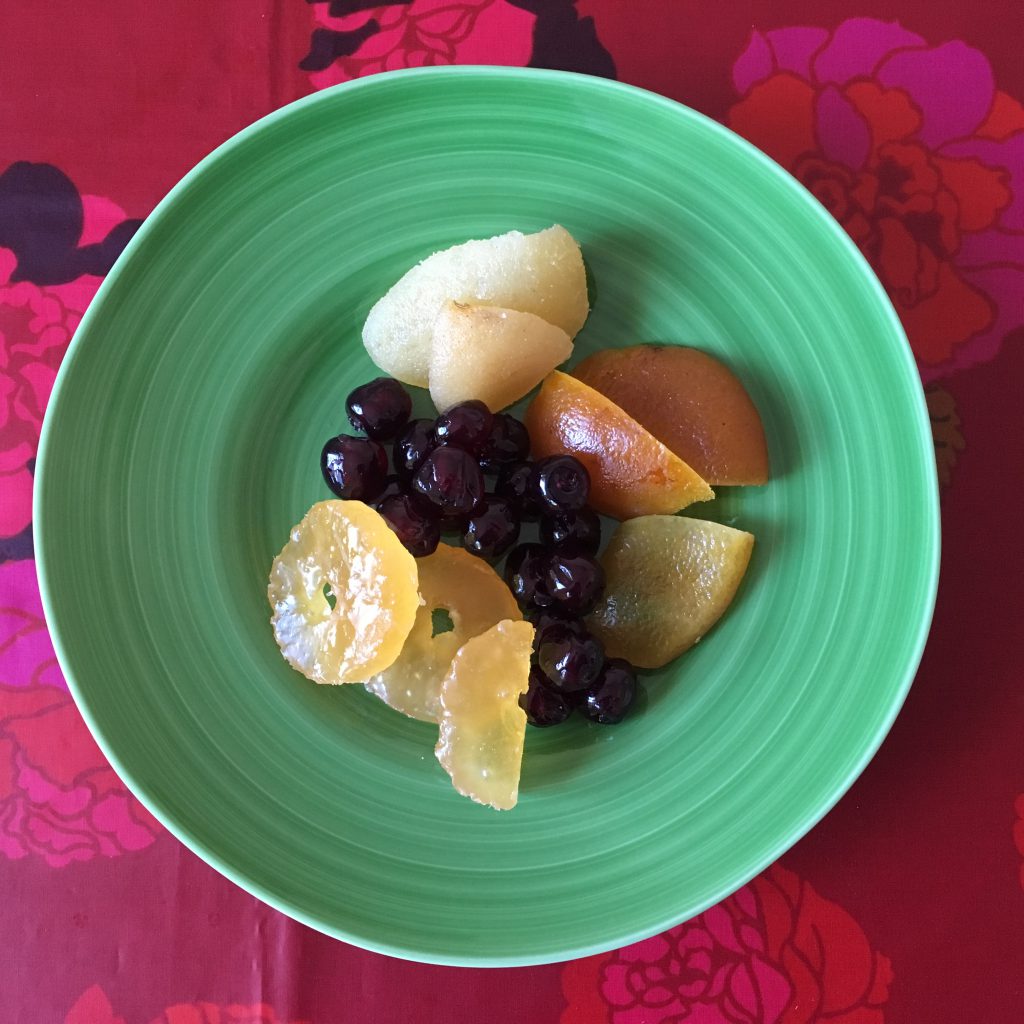 Add the rum, brandy, Cointreau and port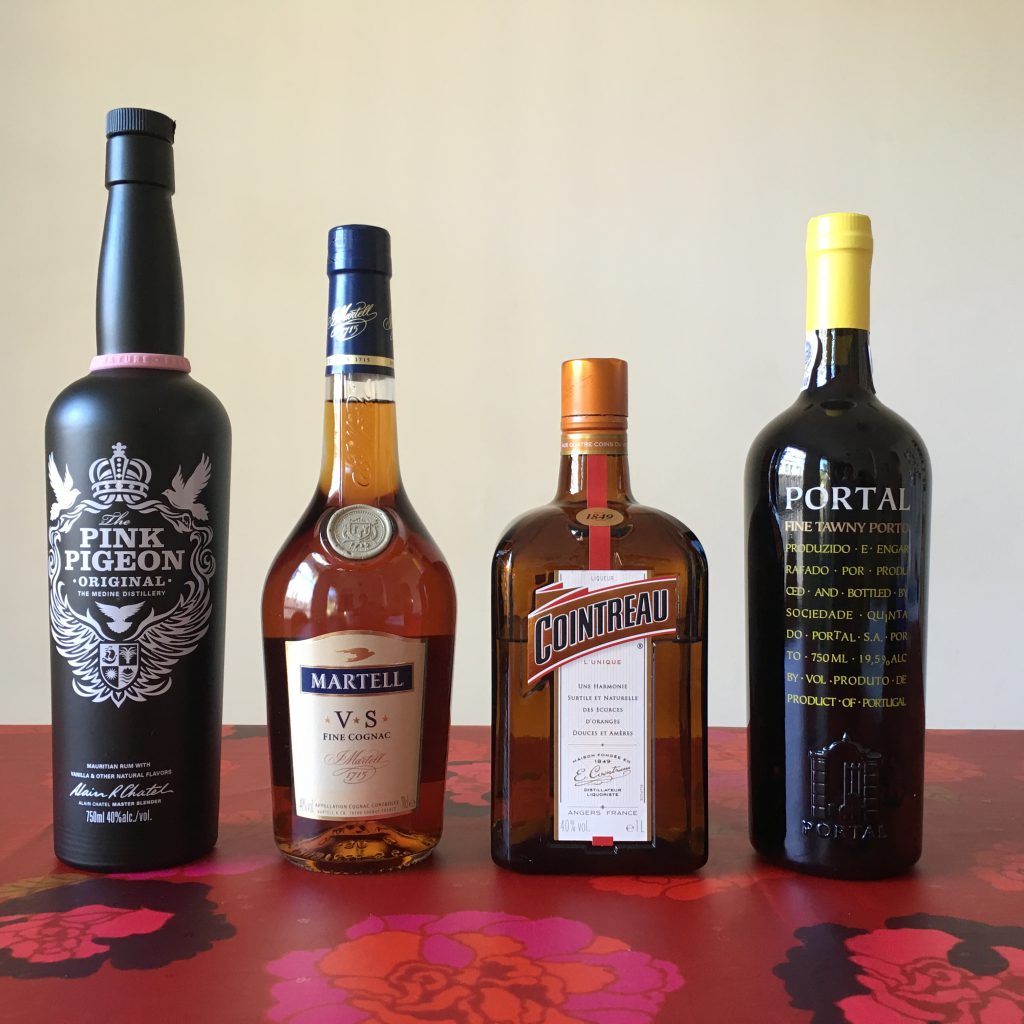 Add the ground cinnamon, nutmeg and cloves (see above) followed by the salt, orange oil (or vanilla extract) and molasses sugar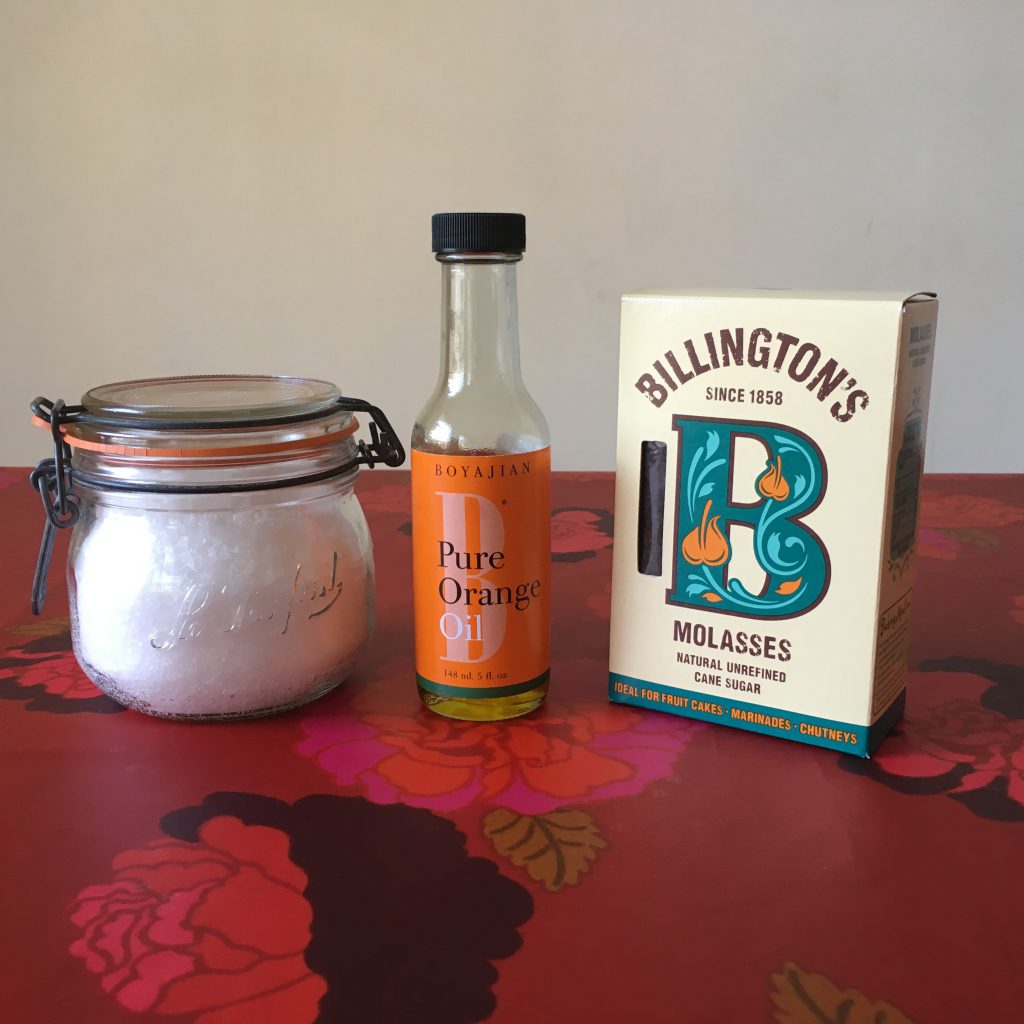 Give everything a really good stir, then transfer carefully to a suitable tupperware. I am a fan of the plastic containers from Sistema as I can see the contents and more importantly, the clips that hold the cover in place are easy to unlock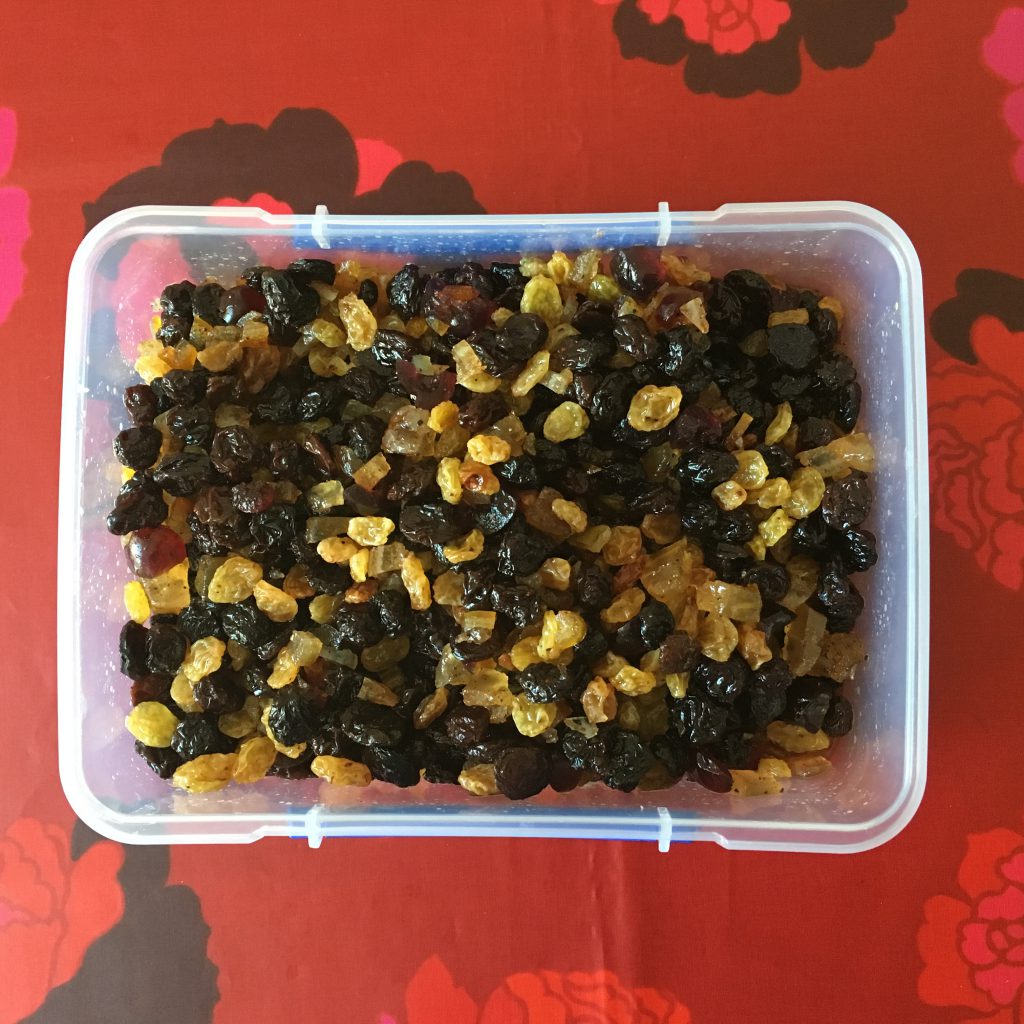 Store the containers in the fridge for a week, although one or two days longer or shorter will not hurt. If you can remember, give the contents a shake from time to time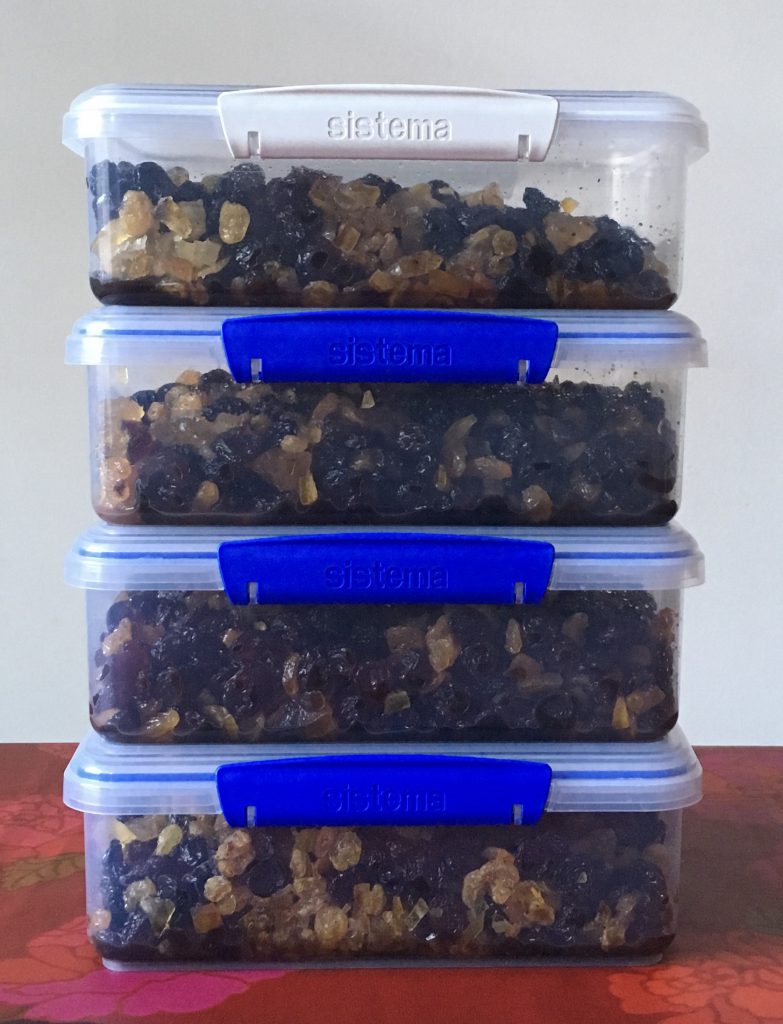 For the cake (in Part 2):
250g self-raising flour
250g Billington's demerara sugar
250g unsalted butter
5 large eggs
You will also need a 20 cm round loose-based cake tin
I will post the cake recipe hopefully a week from today. Mr Gochugaru has a strict deadline for a work project, I have several school projects to complete and we both start Korean language lessons this week. We also have to finish watching Descendants of the Sun, our latest K-Drama. While preparing the many ingredients for this cake, I listened to the soundtrack from the show and asked myself: how many times did my heart nearly stop and how many times did it beat too fast?
In all honesty, you need the discipline of a soldier in order not to watch the episodes continuously thus ignoring and avoiding friends and family. We have the final five episodes to watch, which means we could finish it by the weekend. I truly hope so.
Suppliers:
Dried fruits:  Country Products
Cake tins:  Silverwood
Plastic containers: Sistema