Diary: Monday 15 to Sunday 21 August
This week we have dinner with friends and discover a great K-Drama.
What we now want to do is live off an alley.
There are dramas and there are dramas.
Mr Gochugaru and I often have chats about our favourite K-dramas: scariest mother (there is only one contender and everyone know who she is), scariest father, most scenic location, best cars (Maserati in Heirs and Oh My Venus), funniest lines, saddest break-ups, best coffee shop, most sympathetic man/ woman/ work colleague, goriest hospital scene. The characters have come to be our friends as we talk about them, their situations and their lives.
But Reply 1988 is on a completely different level. The characters here have come to be our family. It is an entirely brilliant drama because we could identify with the children in the story: which teenager hasn't gone through the fear of failing exams and the empty-in-heart sadness of unrequited love? We could identify with the parents: fast forward 20 years, and we are the ones worrying about the children and their studies, relationships and job prospects.
The five families that feature in the drama all have houses off an alley, and the community is so closely knit that the mothers often send the children to their neighbours' houses with side dishes they have purposely made more of. During the day the Mums get together on a platform outside their houses to pick the tails off bean sprouts, eat steamed sweet potato, drink beer and talk about their families. The children look out for each other and get together for birthdays, and continue to do so after leaving High School.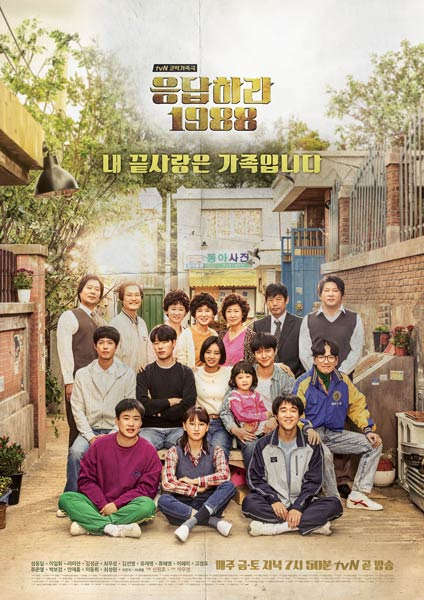 I love living in London because it is one of the great cities of the world. The one thing I miss is an alley.
Our friends P and S (hereafter to be known as Wine Couple on account of their extensive wine collection) really do have a small alley running off the back of their house. They invited us to dinner on Wednesday and we sat outside drinking in the warm weather amongst the pretty flowerpots. We had a great evening laughing over everything because we are at an age when we don't have to take ourselves seriously anymore.
So we had to meet again on Saturday at our house because I am going away and worry when we are going to have time for dinner again before the end of September. The days will then be getting shorter and darker and I have to finally deal with a boiler that doesn't heat our radiators.
Dinner was pulled pork and pickles using a previous recipe. Dessert was apple and blackberry crumble with custard, and chocolate macarons from a Pierre Herme recipe. We drank Lanson, a German and an Alsatian Riesling and ended with some Chateau Liot from Wednesday's dinner.
On Sunday we take time off to smell the roses…literally. The Rose Garden in Regent's Park is full of heavily scented rose bushes in Summer. I wander around following the bees which know the best plants and Mr Gochugaru wanders around looking for more Pokemon to add to his collection.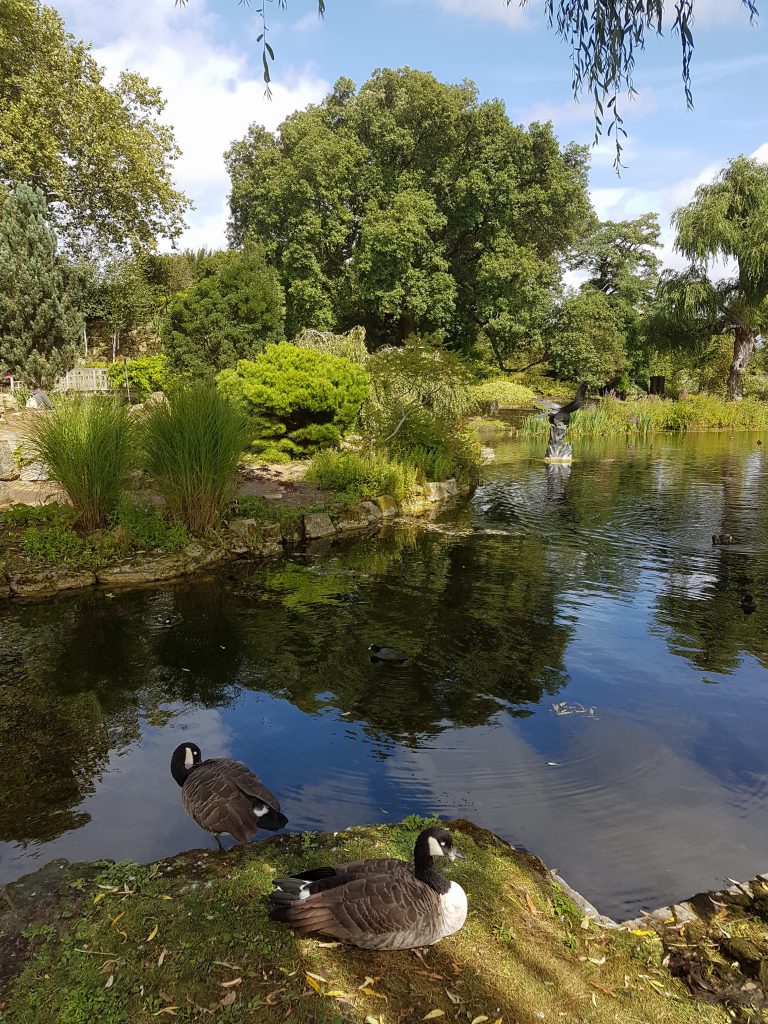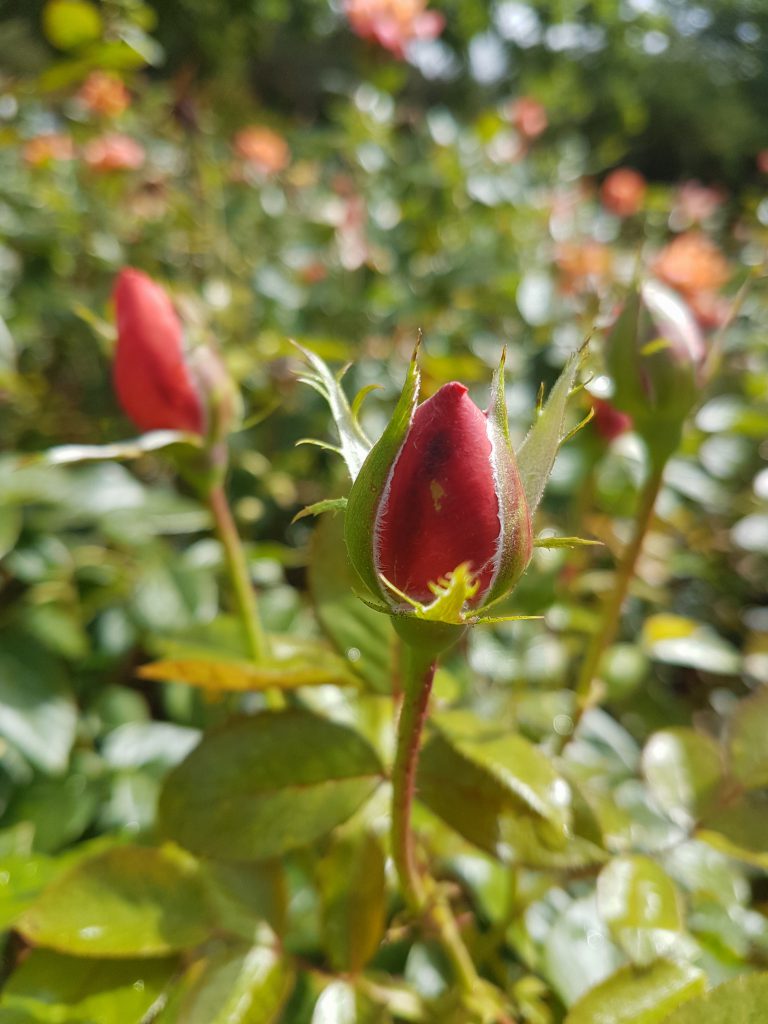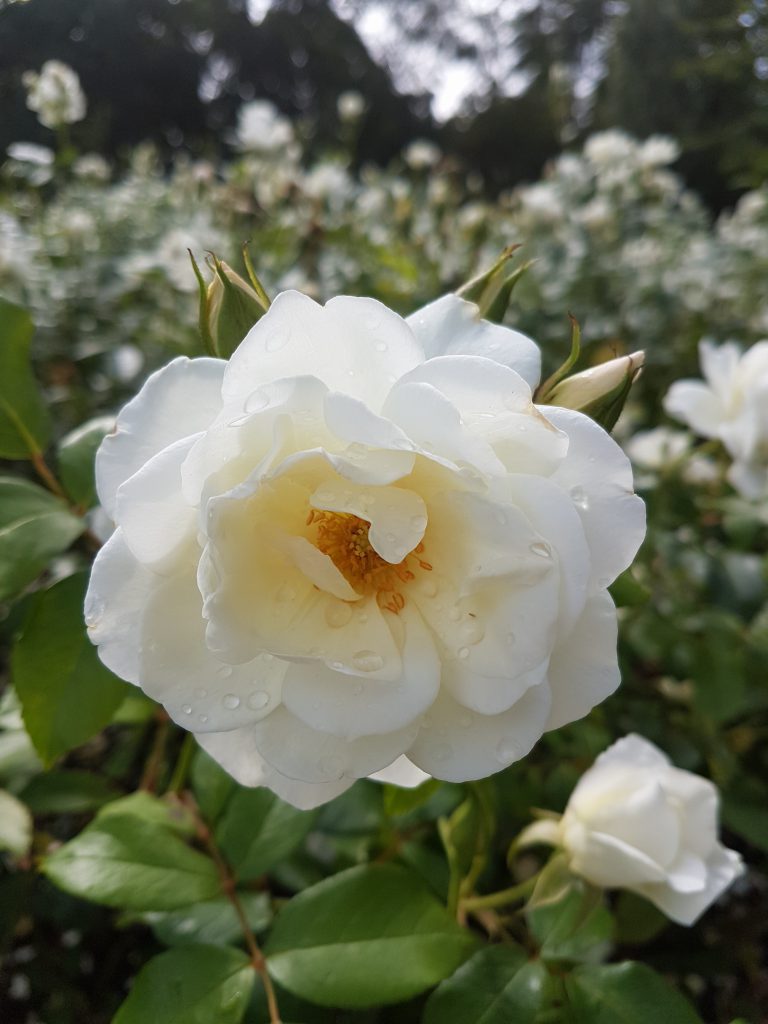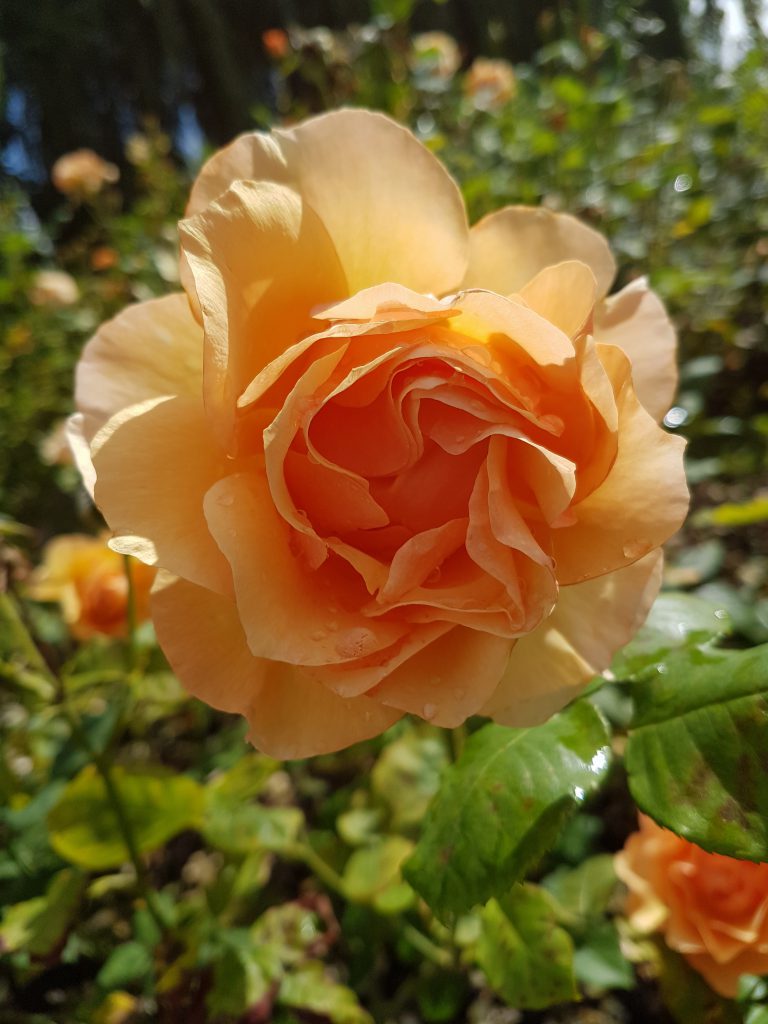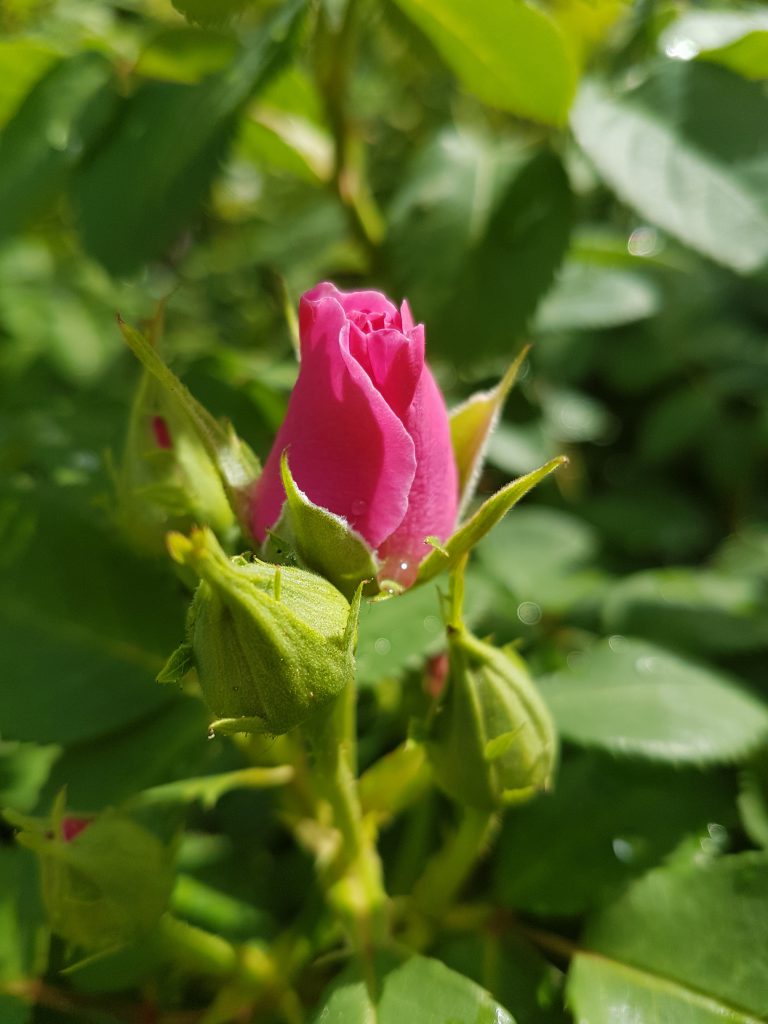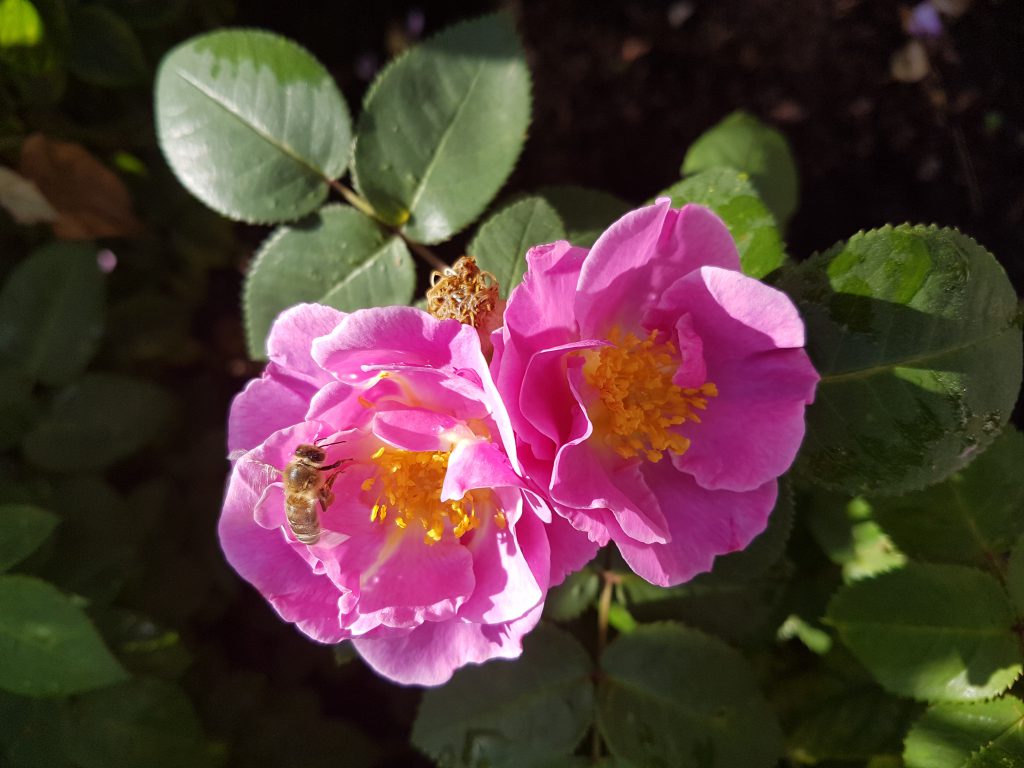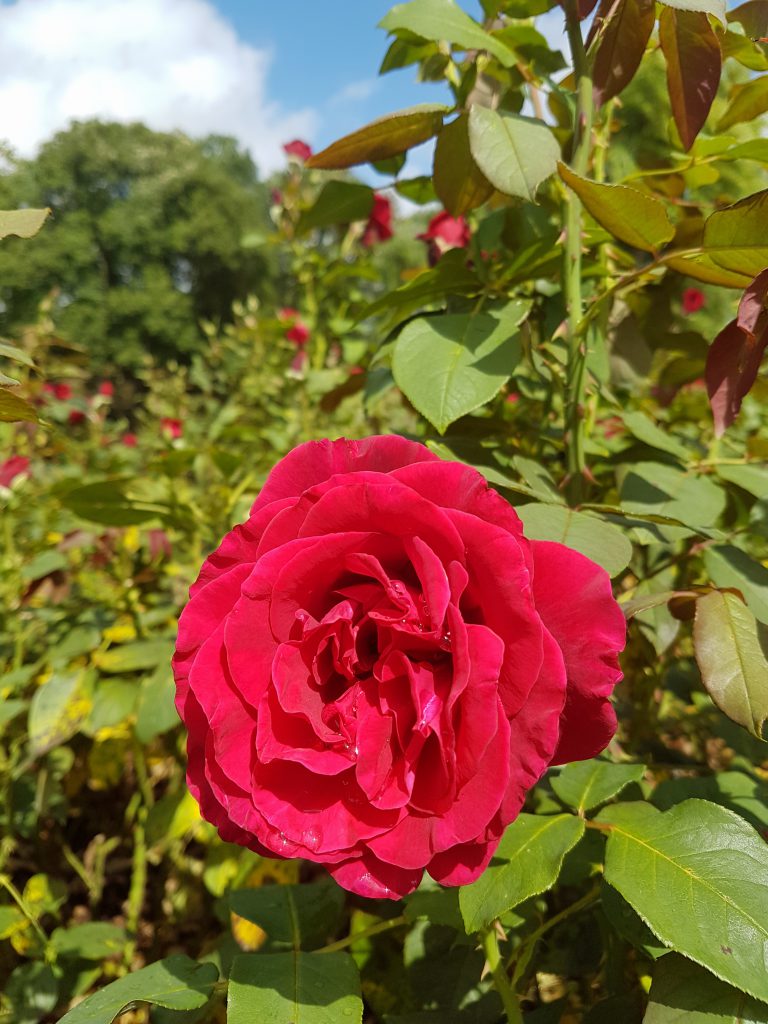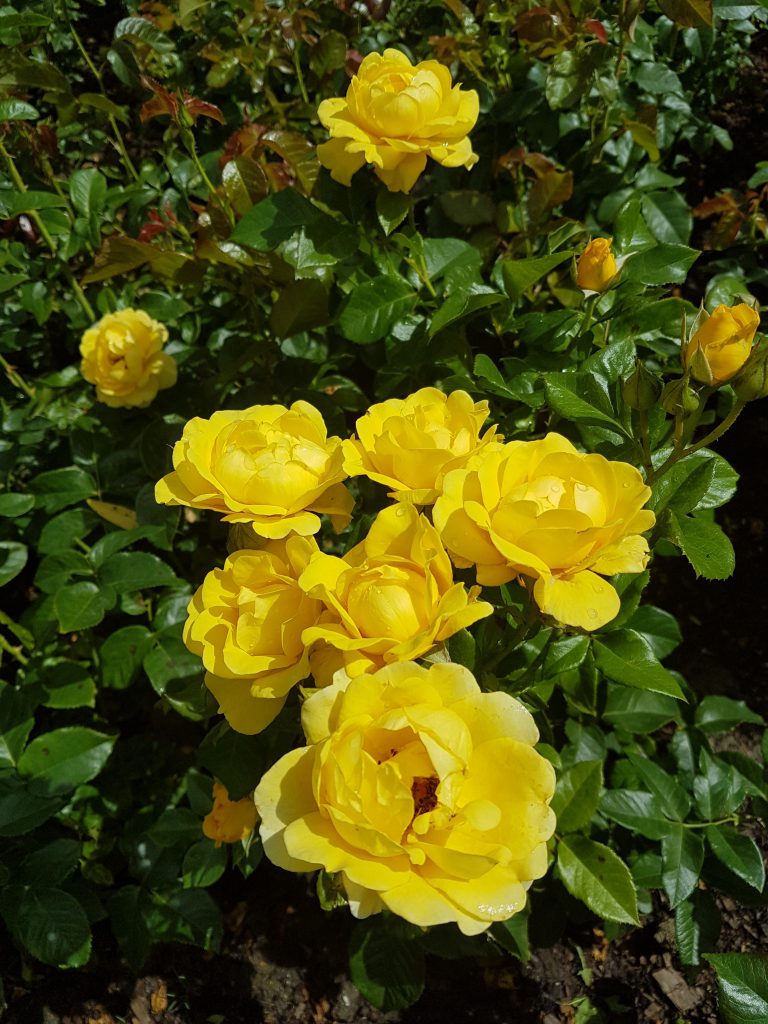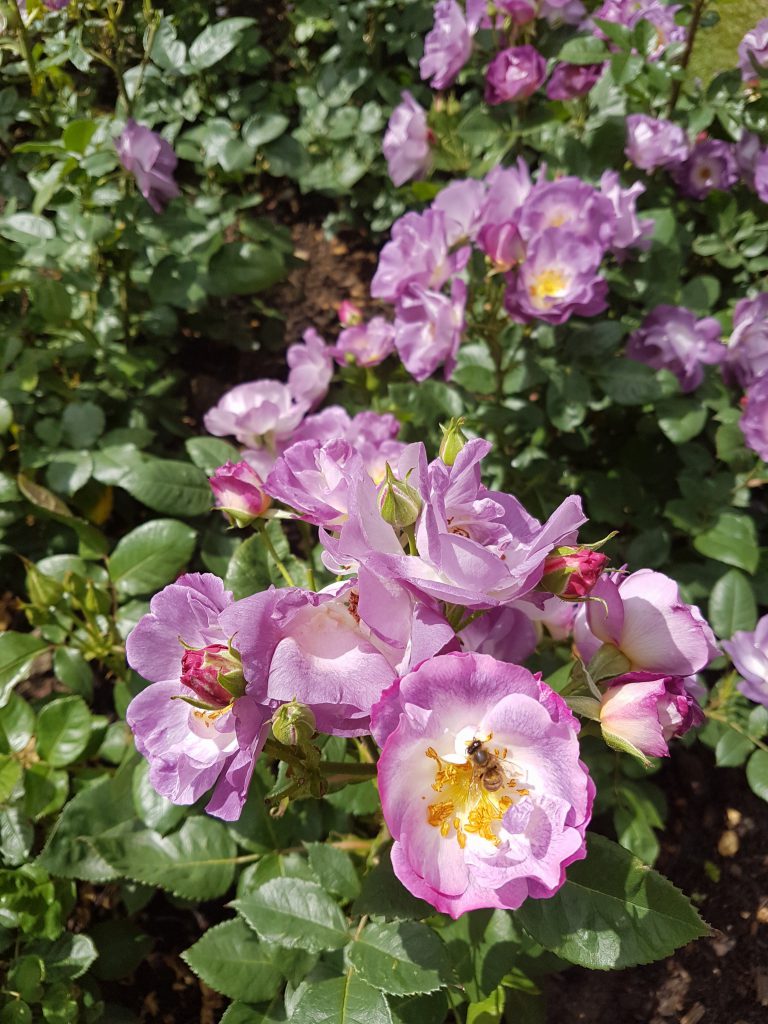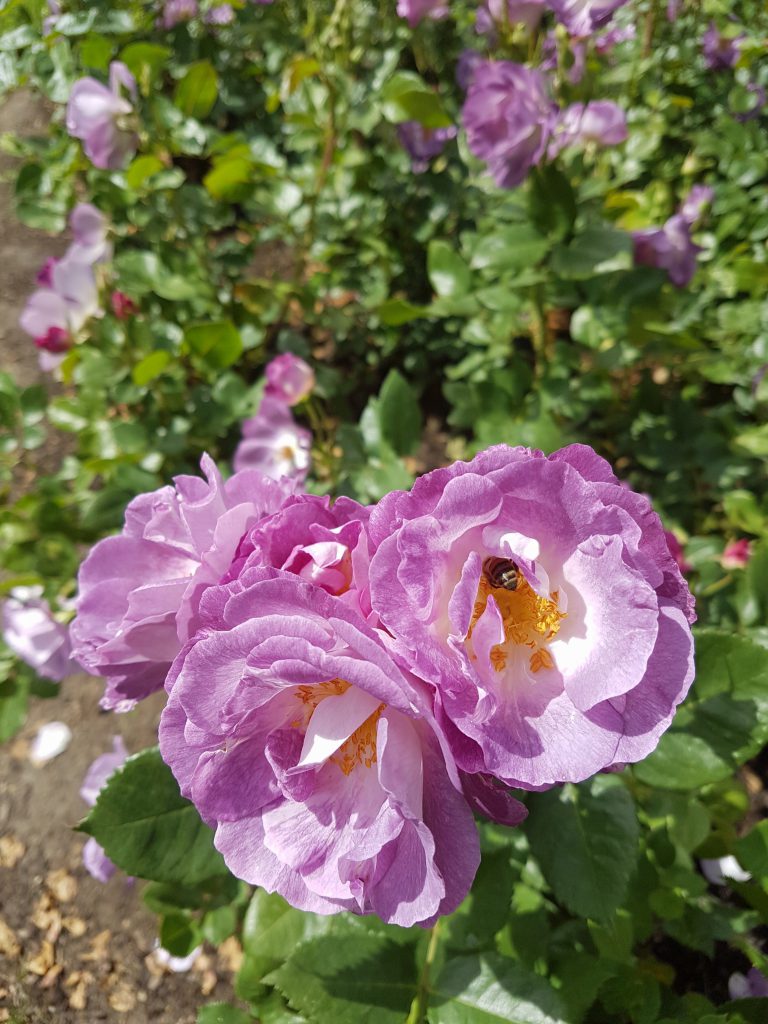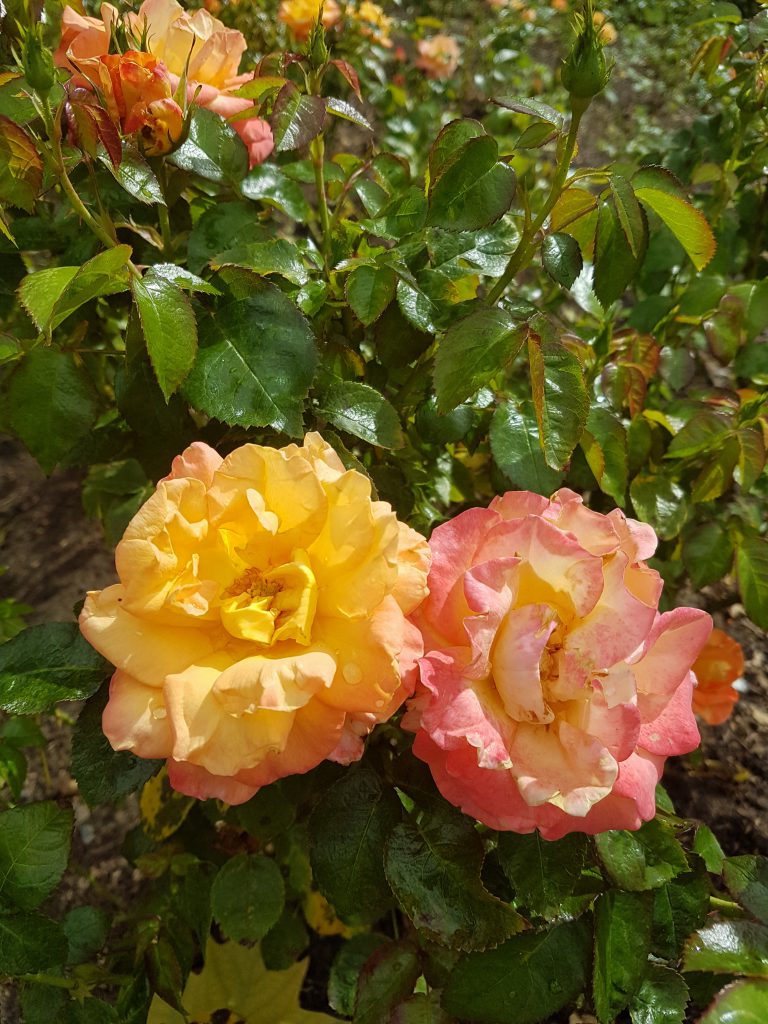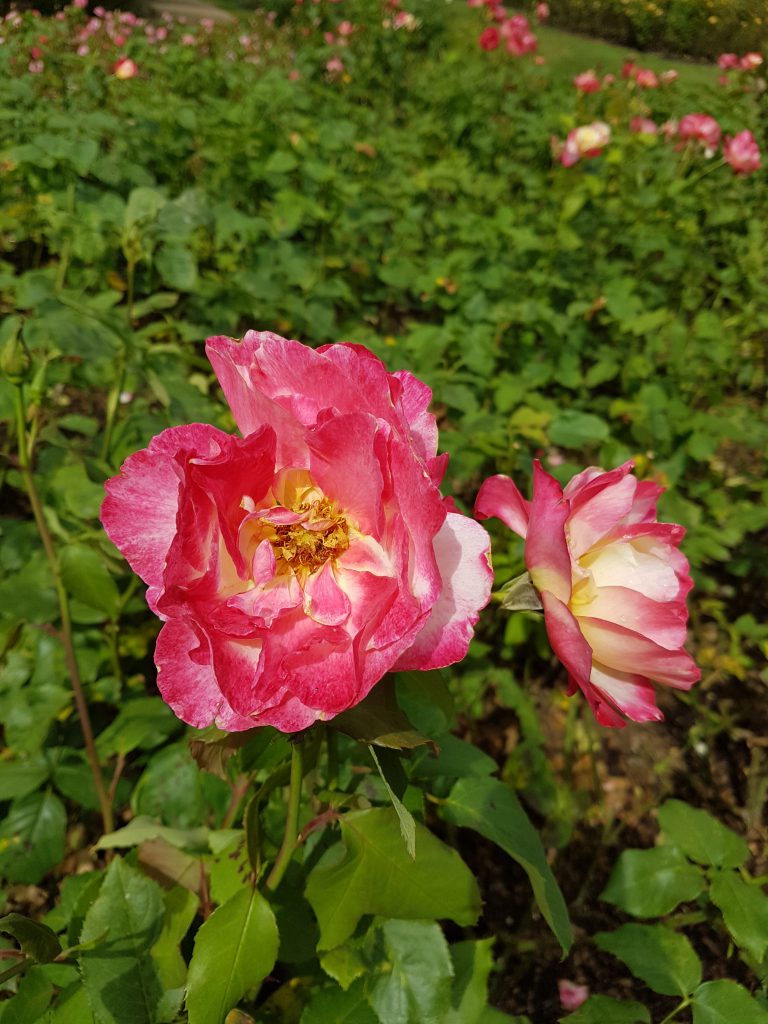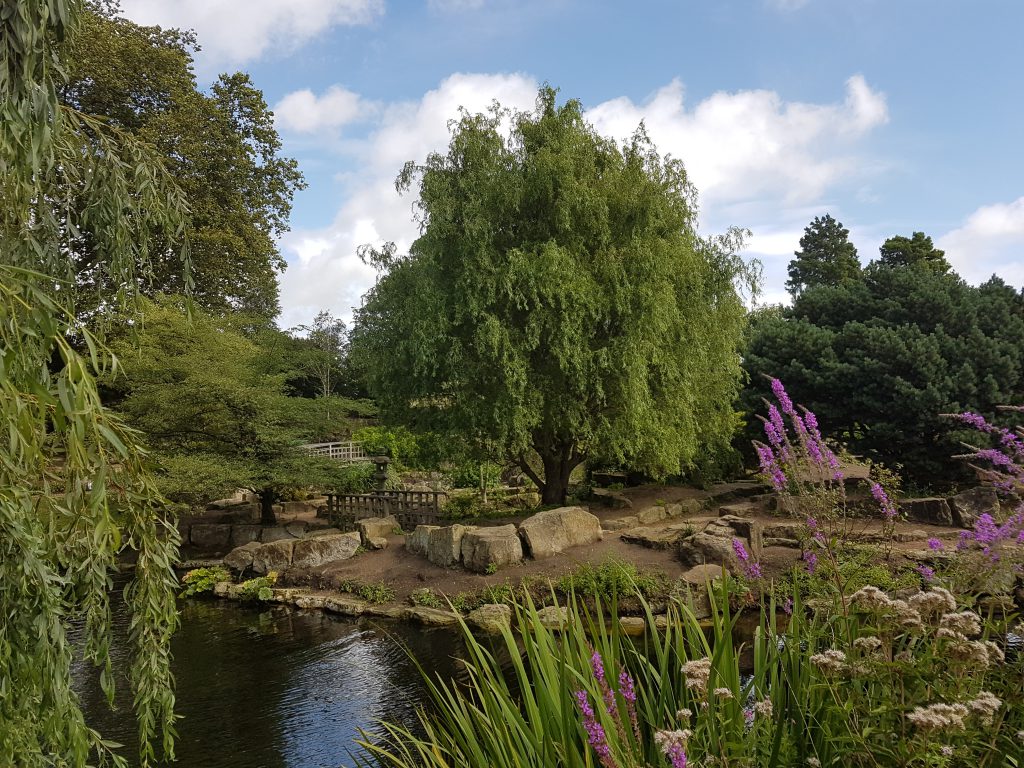 I am coming up to my final week in London before heading to KL where my dad is continuing with his chemotherapy and where we still do not have much domestic help for a disabled sister.
There are sad times in life but one day, like the families in Reply 1988, we will look back and say that everything turned out alright, that's just life, we all managed when we had to…and that happier times were just around the corner.