Diary: Sunday 8 May
Armed with only a small guidebook and a few free maps…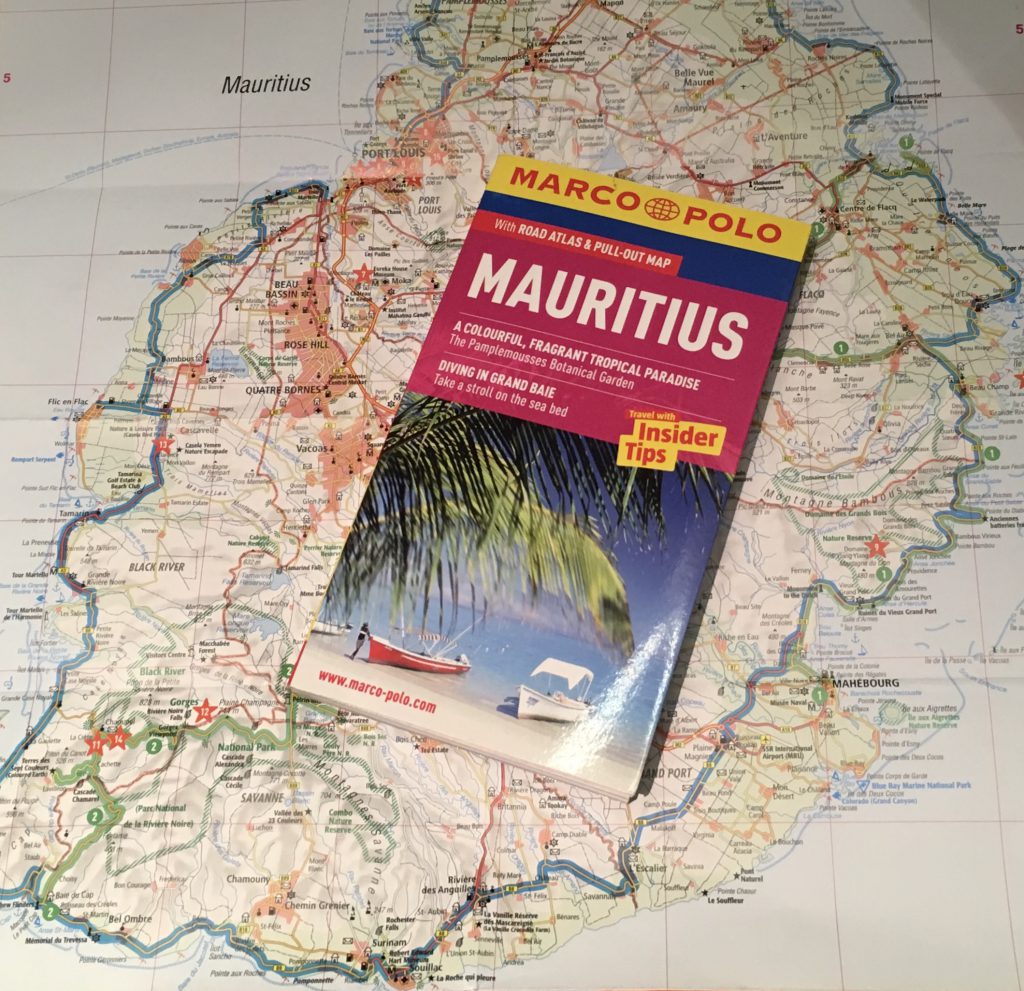 …I wonder if we are equipped to explore the island by ourselves.
There was a time when I would travel laden down with guide books and notebooks detailing what I would like to visit at our travel destination. Now I am trying to 'go with the flow' although I so dislike the phrase.
This morning we head to the Northern part of the island with two aunties (one who turns 88 soon) for company. We didn't anticipate this in our initial plans but we know they will be great fun to be with.
Our first stop is the market at Quatre Bornes where on Thursdays and Sundays hundreds of vendors sell all sorts clothes, footware, assessories, household linen, bags and souvenirs. The prices are very low but the quality is varied. This is the place to pick up casual clothing that you have forgotten to pack for your holiday. There are permanent shops selling more formal clothes in the streets of Quatre Bornes.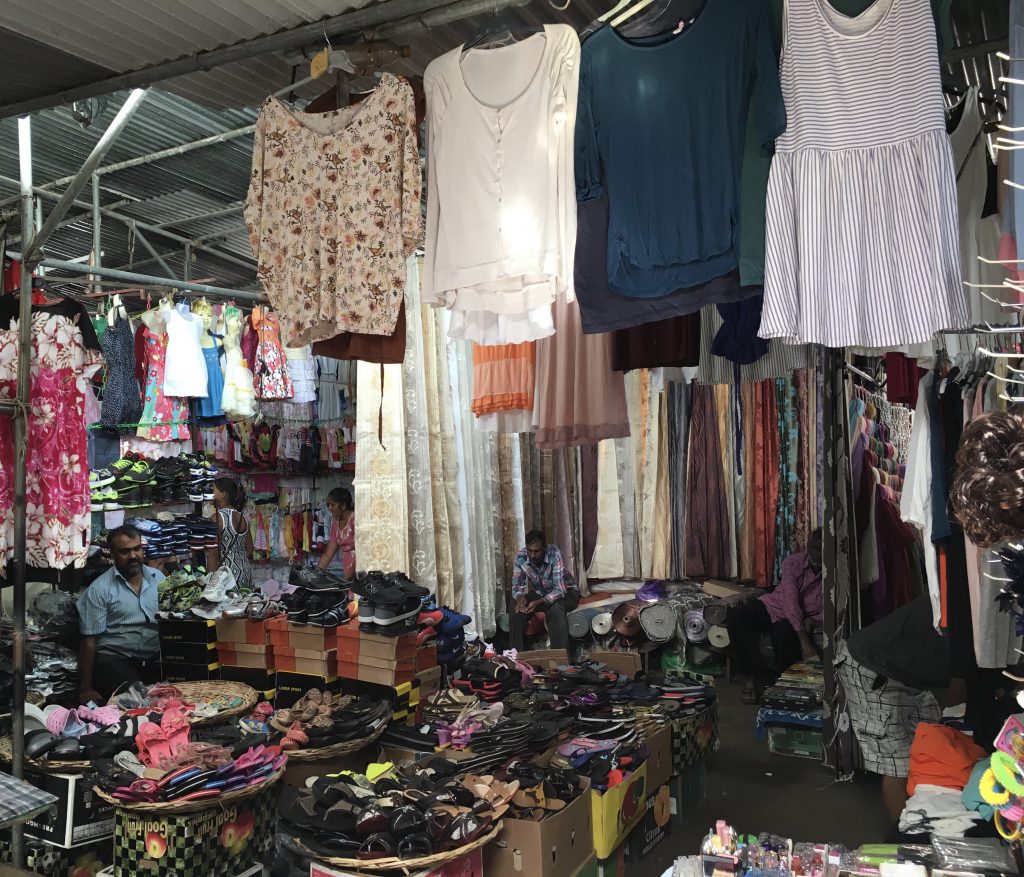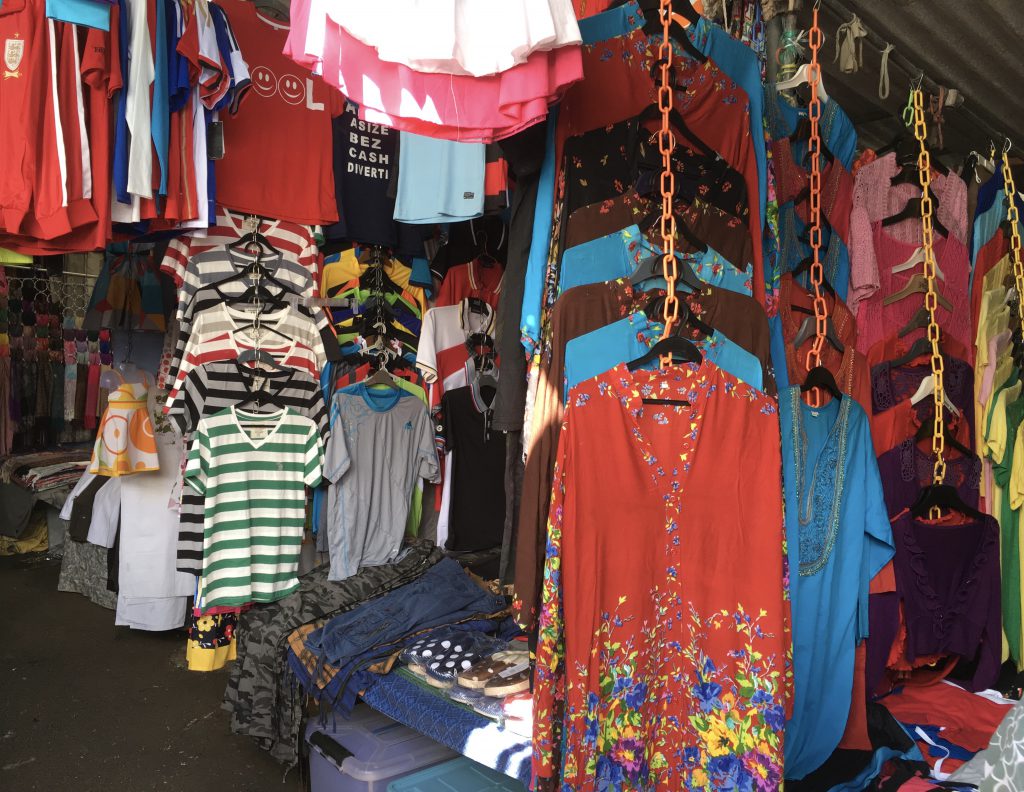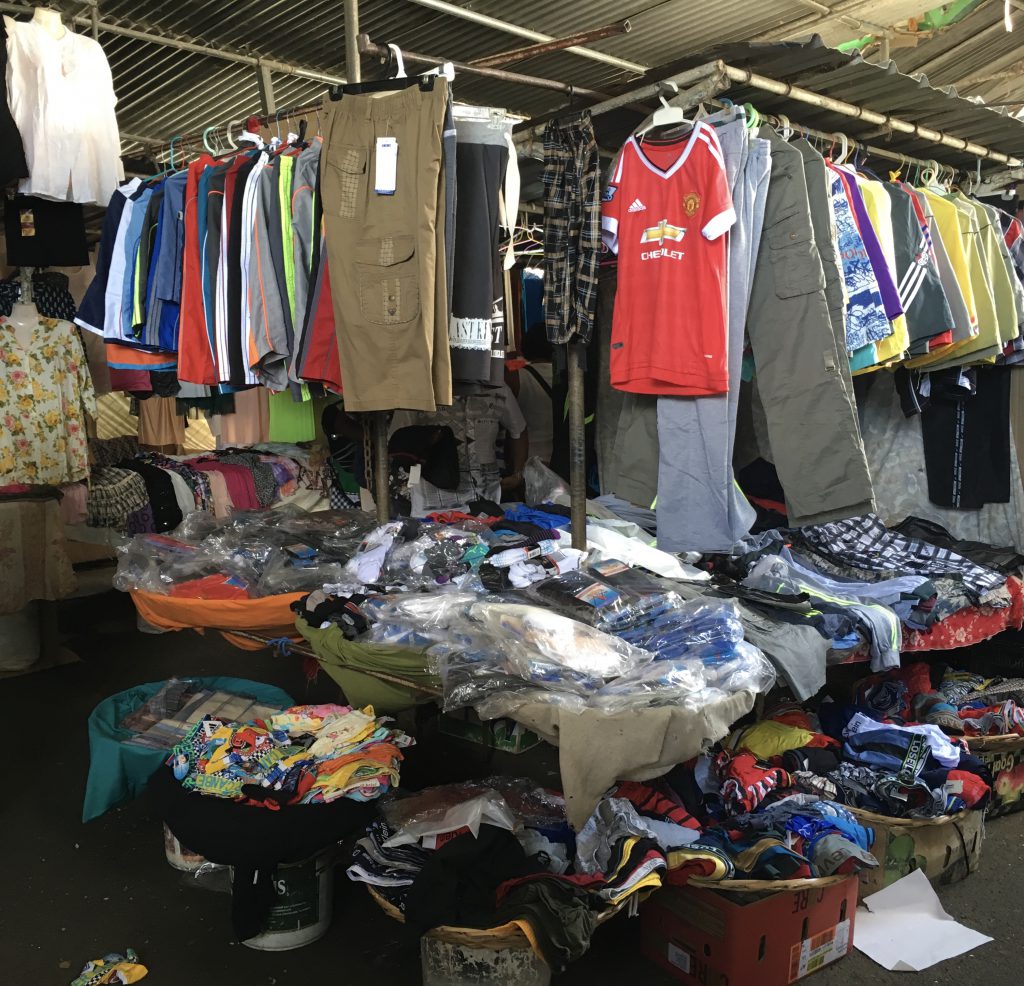 Port Louis is the capital where there is a bustling wet market and Chinatown. We didn't spend much time here but it slightly resembles the old heart of Kuala Lumpur, that is to say, the traditional areas around Petaling Street and Central Market. There is even a bus depot, like Pudu bus station. However the whole area is much smaller and of course parking is a nightmare. The waterfront provides an attractive space to shop and eat.
The next adventure was a sweet one, in the form of L'Aventure du Sucre. This is a museum which presents the history of Mauritius, and of sugar, housed in a former sugar mill. The aim was to have lunch here before seeing the museum, but sadly Mr Ban Ki-moon and 1,000 guests beat us to it. The restaurant was closed for lunch in order to prepare for the private function.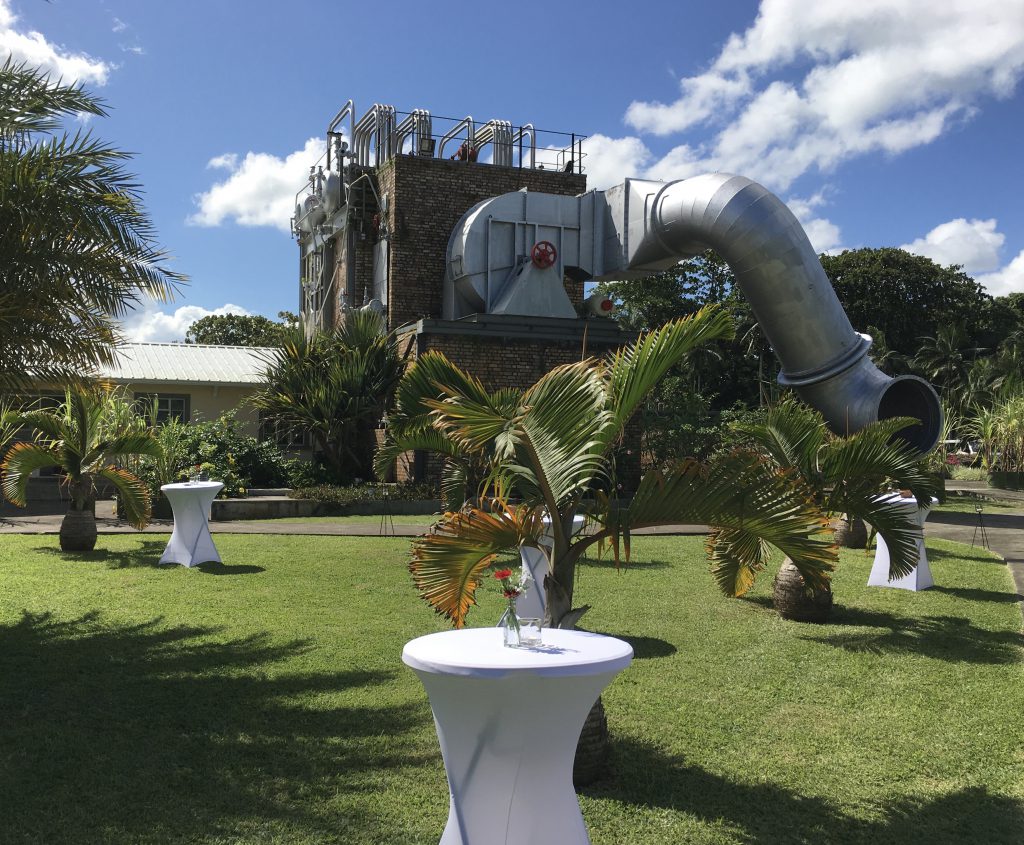 Since Mr Ban is South Korean and the Secretary-General of the United Nations, I didn't have the heart to protest too much. So we went on our way to Chateau Labourdonnais, just up the road, for lunch instead.  The roundabouts on this stretch of the motorway displayed both the Mauritian and UN flags.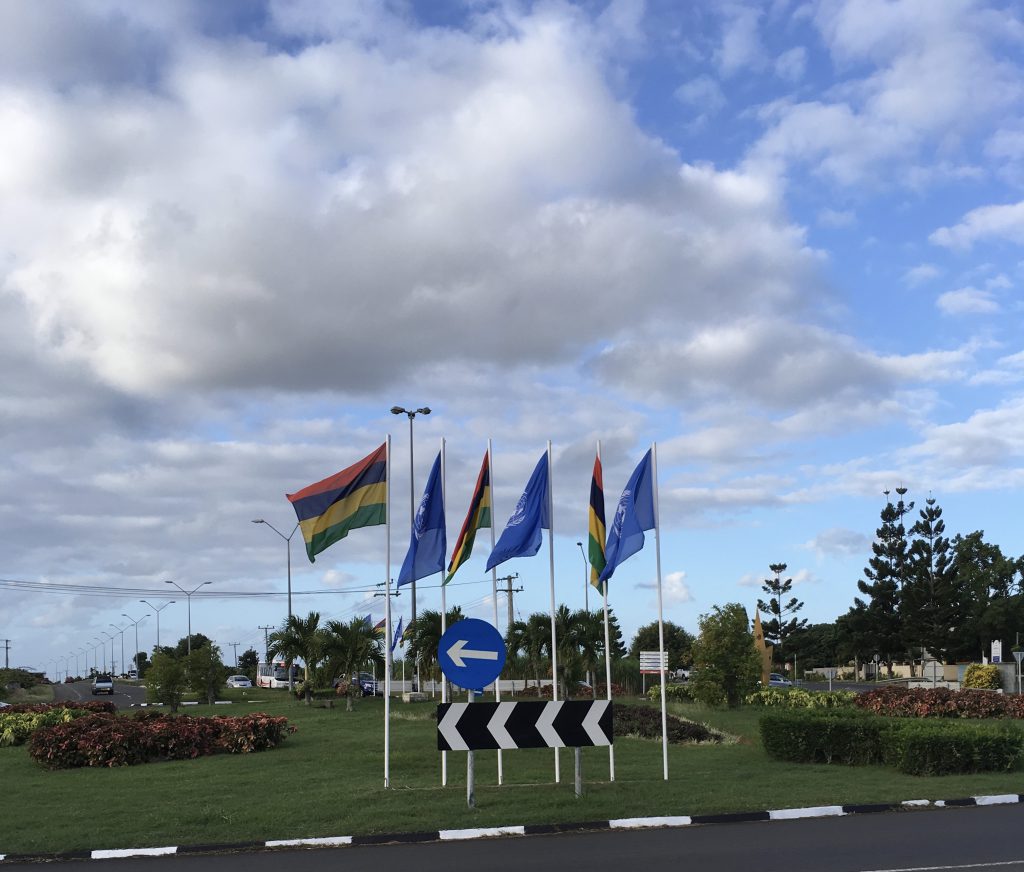 Lunch turned out to be extremely pleasant, and we sat under the shade of beautiful mature trees in the grounds of Chateau Labourdonnais. It felt like we were in the Perigord in summer and then I had a very bad thought: that Mauritius is perfect because it is like France without French people.
In order to be gracious I stopped this thought in its tracks. After our lunch Mr Gochugaru had a cafe gourmand and I had a most refreshing tea made of crushed lemongrass steeped in hot water.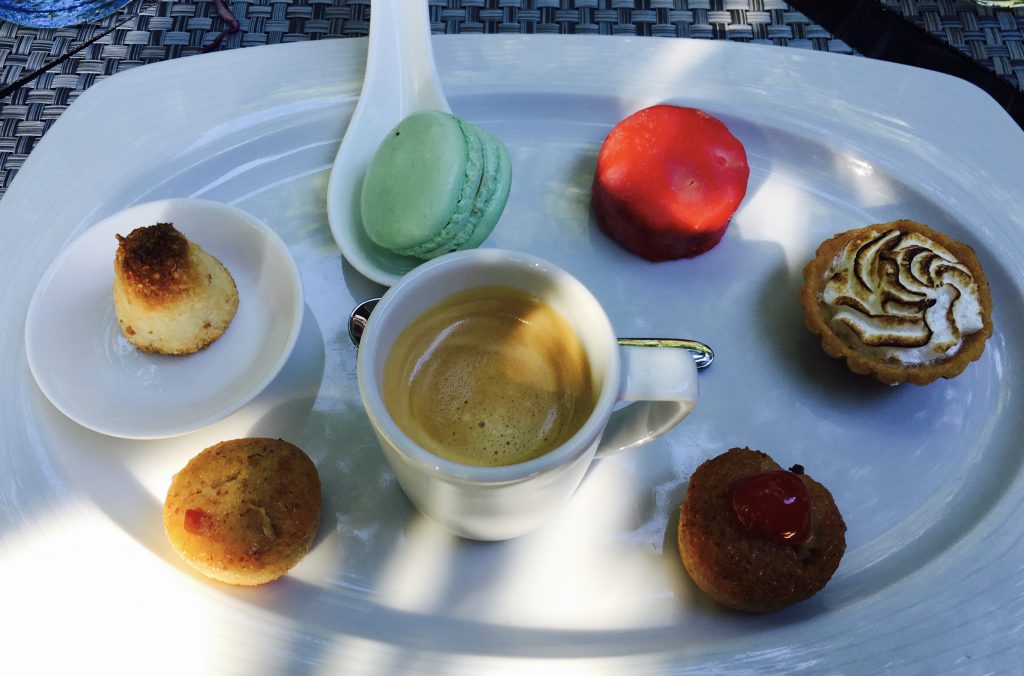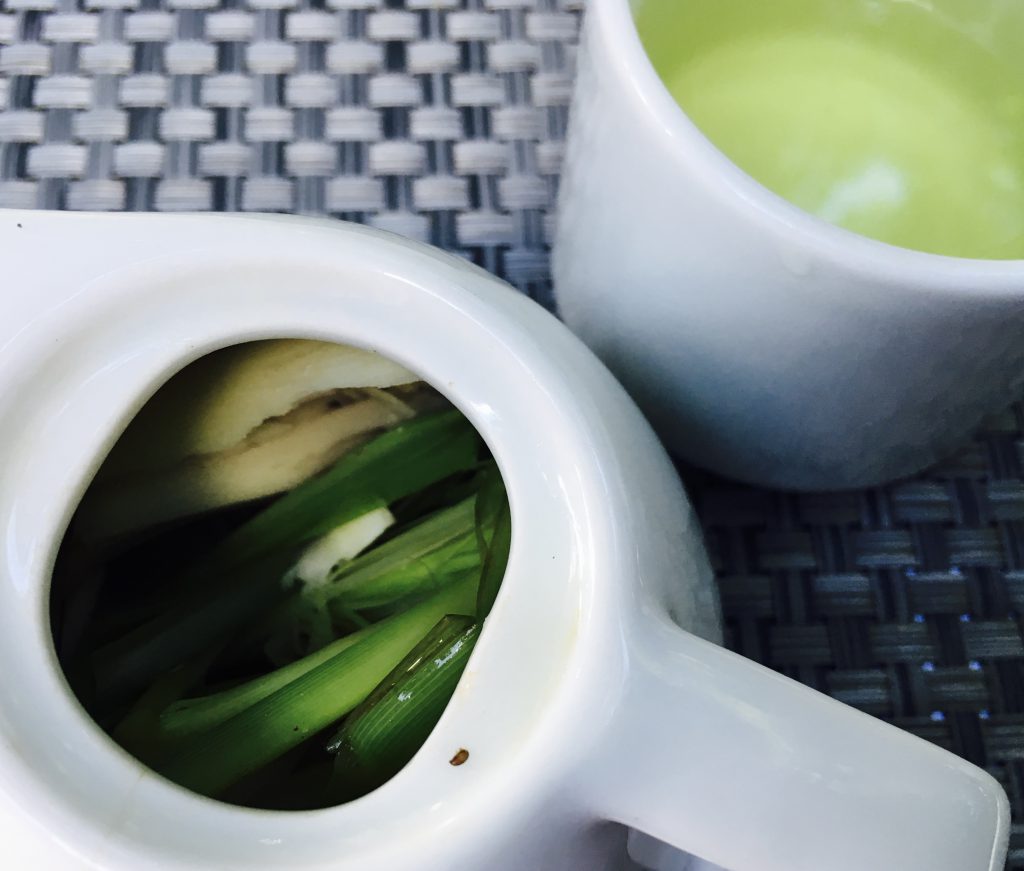 We did not visit the grand house itself (next time) as there was now just enough time to visit the botanical garden in Pamplemousses. We had a leisurely walk in the company of one of the guides, who told us about the garden and who generally kept the younger of the two aunties entertained. Basically he pointed out which of the trees produced things that she could either eat or use in cooking, and made sure that he had an answer to every question: Do you have any crocodiles in the lakes here? Yes, but only vegetarian ones.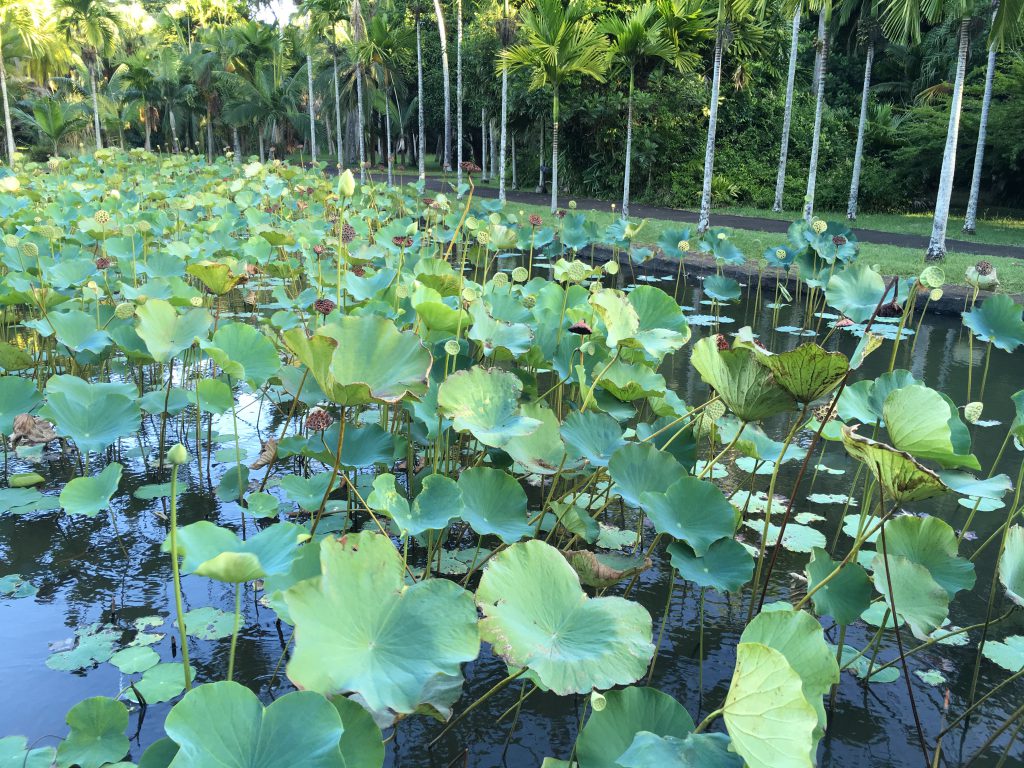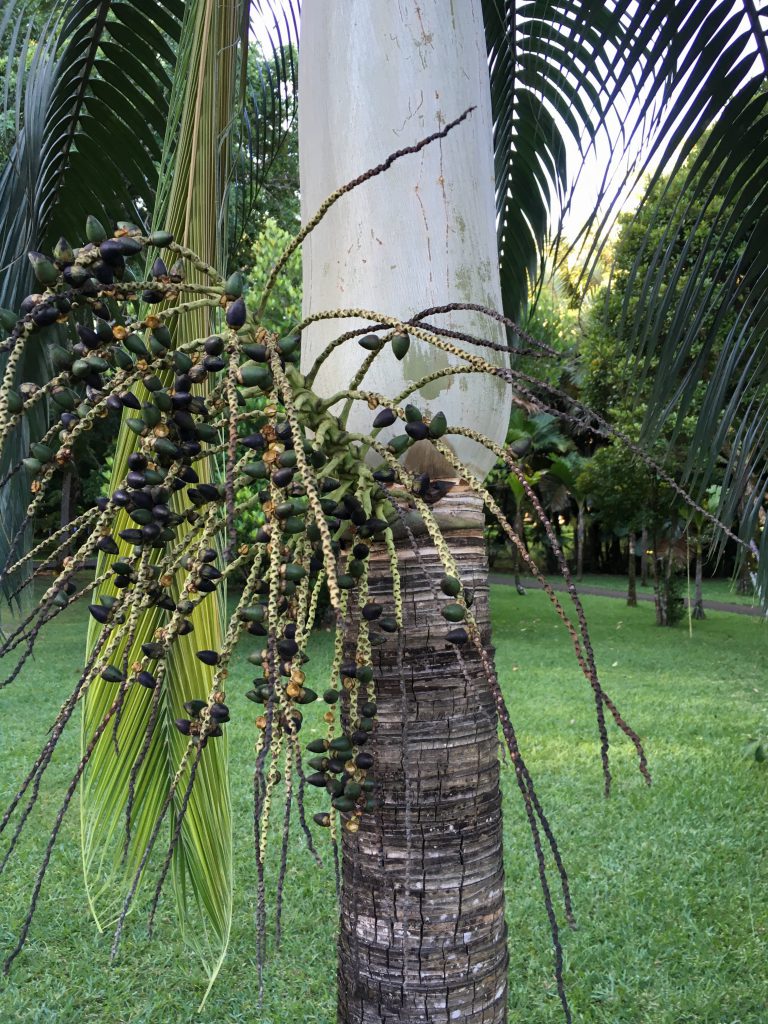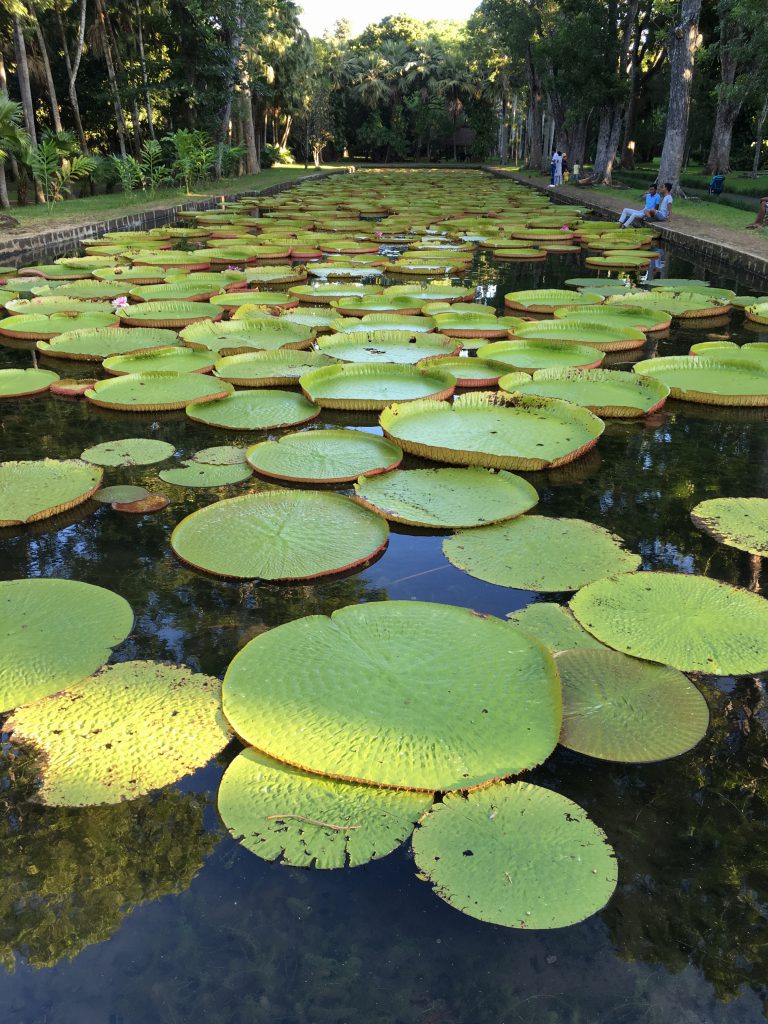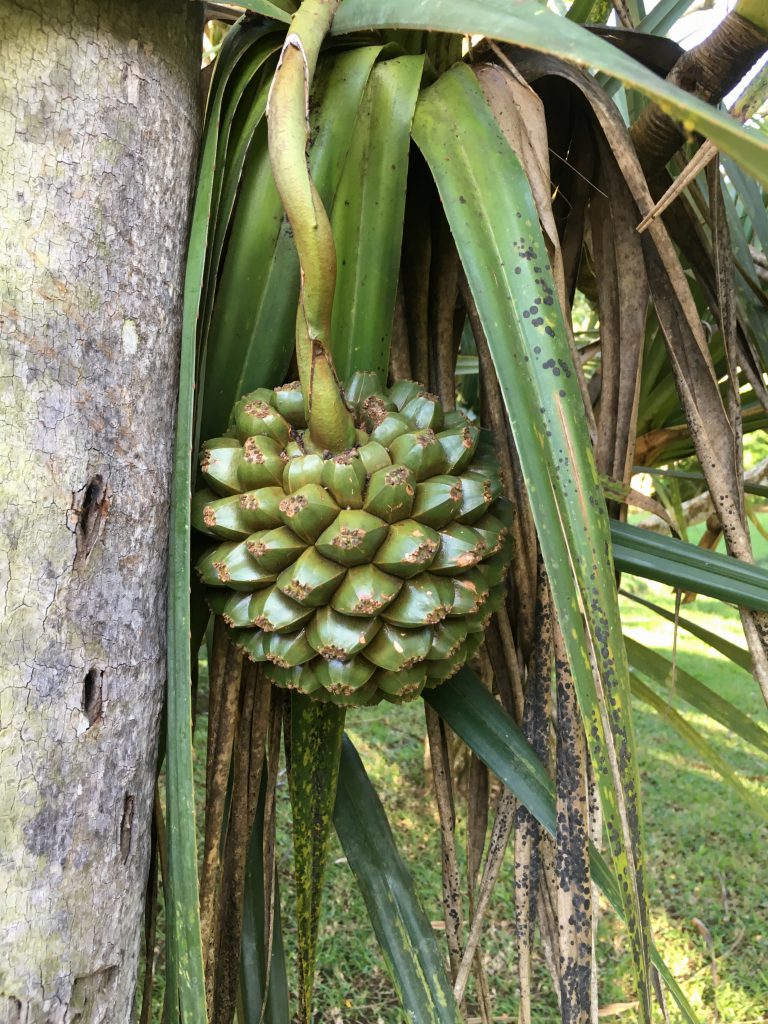 This evening's meeting of relatives takes place in Ti Pima Limon, a Creole Cafe along the Flin en Flac beach road. It starts with a Rum Punch and ends with a Pineapple Surprise. As far as I can discern, this is how you make it.
For the Rum Punch: start by placing some crushed ice in a glass and add one shot (or more) of white rum. The cafe owner says the rum they use comes from neighbouring Rodriques Island. Add sugar syrup and lime juice to taste. For texture and an enhanced lime experience, add 2-3 tablespoons chopped lime peel. Do not add any mint, apparently that is a mojito. I can't say for certain as I have never had a mojito, and this is the first time I have had a rum punch. I can say it will not be my last.
Going with the (rum) flow is definitely the way forward.
For the Pineapple Surprise: start by having some manners. I was so embarassed as Joe (groom from the wedding) showed me his dessert and I mistook it for an invitation to try a teaspoonful of it. It was so delicious I ate it all up, having protested earlier that I was too full to have any more food. I am not sure if he was surprised or shocked, but he gamely ordered a replacement.
So to make it, chop up some pineapple and bake with some dark brown soft sugar. Use only Billingtons sugar as this is sourced from Mauritius. Add an optional pinch of cinnamon, a grating of nutmeg and a splash of rum towards the end. Leave to cool slightly then serve the pineapple at the bottom of a glass, and top with scoops of coconut ice cream. The combination of warm pineapple and cold ice cream is something I will always remember from this communal family dinner in Mauritius.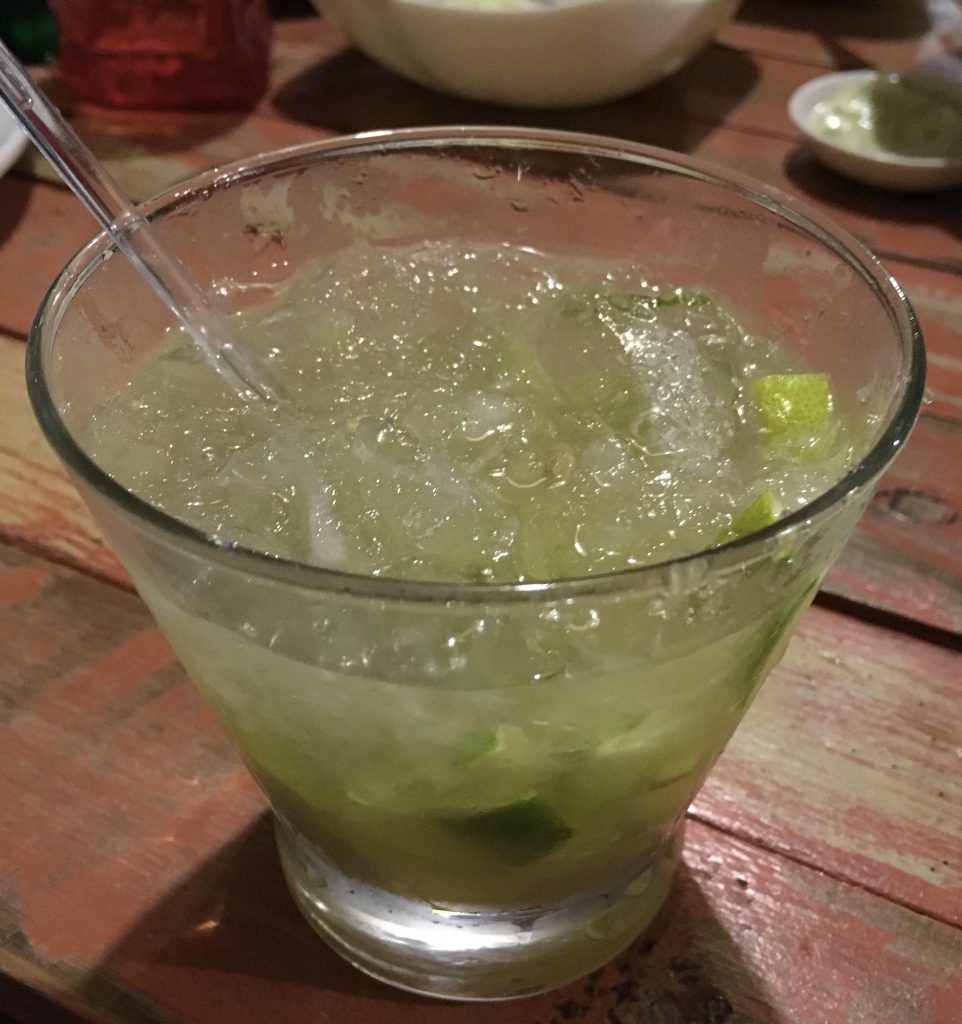 Thank you Joe and Anju for your inspired choice of local restaurant, booking the table, ordering the food, topping up the drinks, letting me have your dessert and for your generosity in paying the bill. I can't wait to recreate some of the dishes back in my London kitchen!