Diary: 25 December 2015
An early morning is required to get the turkey ready for lunch.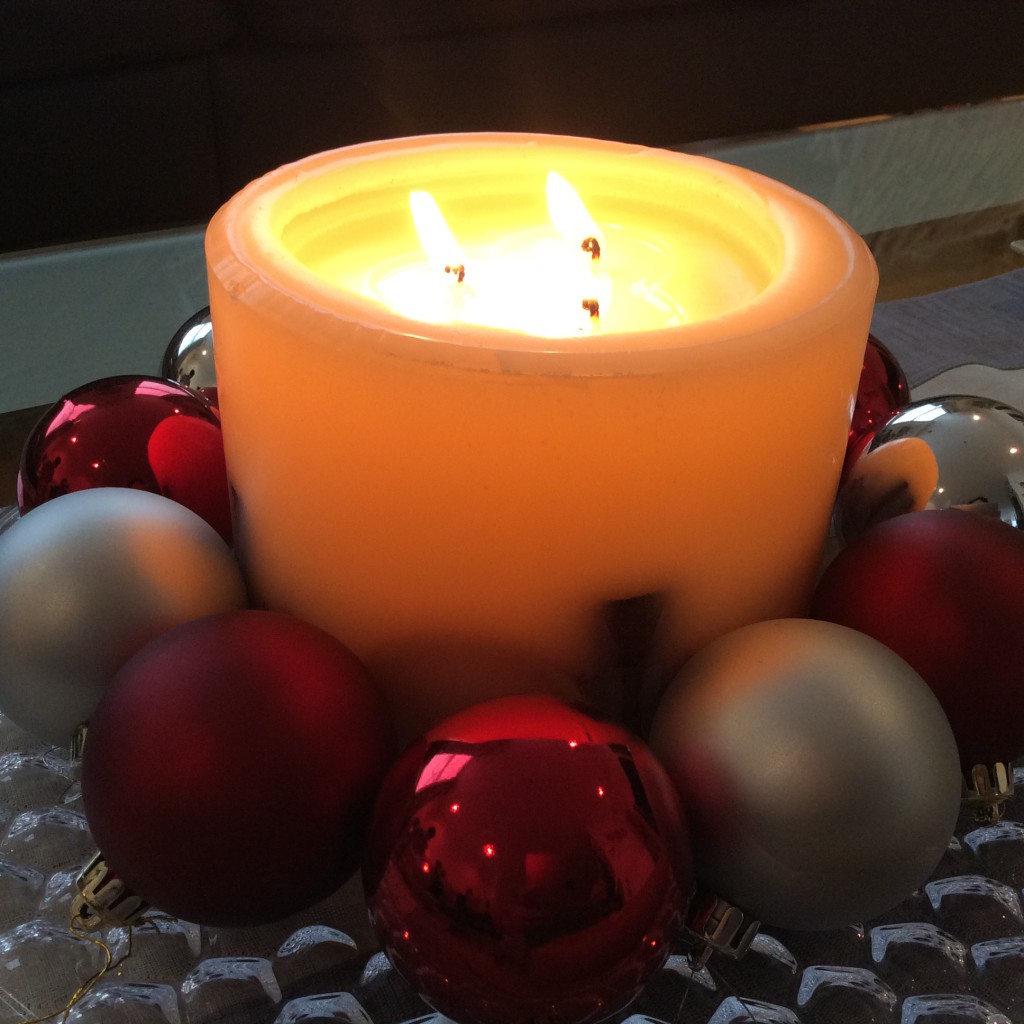 It is still dark as we head into the kitchen to start preparing the Christmas meal.
I have been using Delia Smith's Christmas cookbook for as long as I have had to cook a turkey for Christmas. This is now 25 years old and recently I updated it with Delia's Happy Christmas. The recipe for Christmas Turkey requires setting the alarm for 7.15am in order to be in the kitchen to start work at 7.45am. I have never veered from this timing and the turkey has always turned out fine.
Junior 1 asked if we should brine the turkey this year (a la Nigella Lawson and other chefs) but this is a dangerous thing to do if you already have a tried and tested recipe. Maybe in future but not today.
I have cooked turkey this way for so many years that this morning all I had to do was to re-read the recipe once and then it was time to roll up my sleeves. The recipe is here and since I bought the turkey from the Ginger Pig (as always) I would like to share with you their instructions which will work equally well.
Some small tips: For rubbing the butter all over the turkey, I recommend using disposable gloves (mine are from the Korean supermarket). For extra wide and extra thick foil to protect the turkey as it roasts, I recommend Lakeland Limited.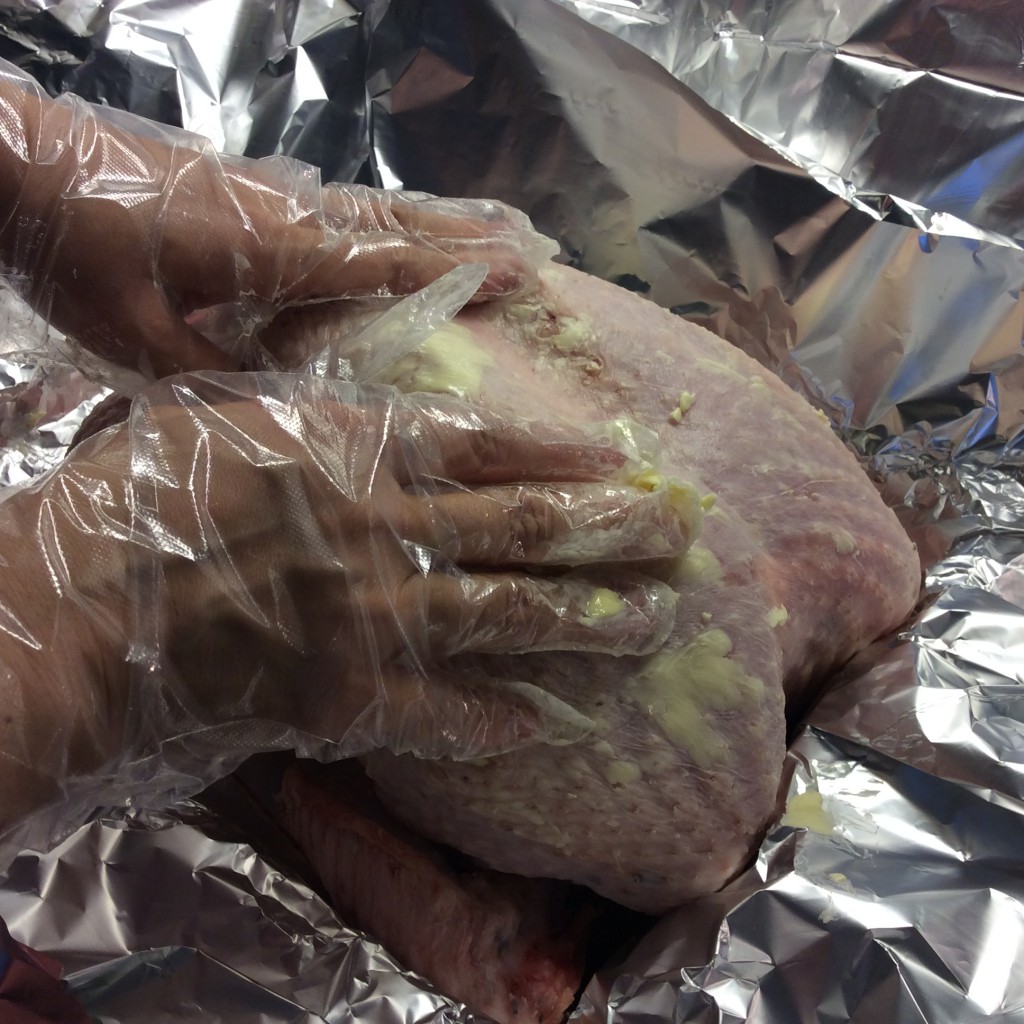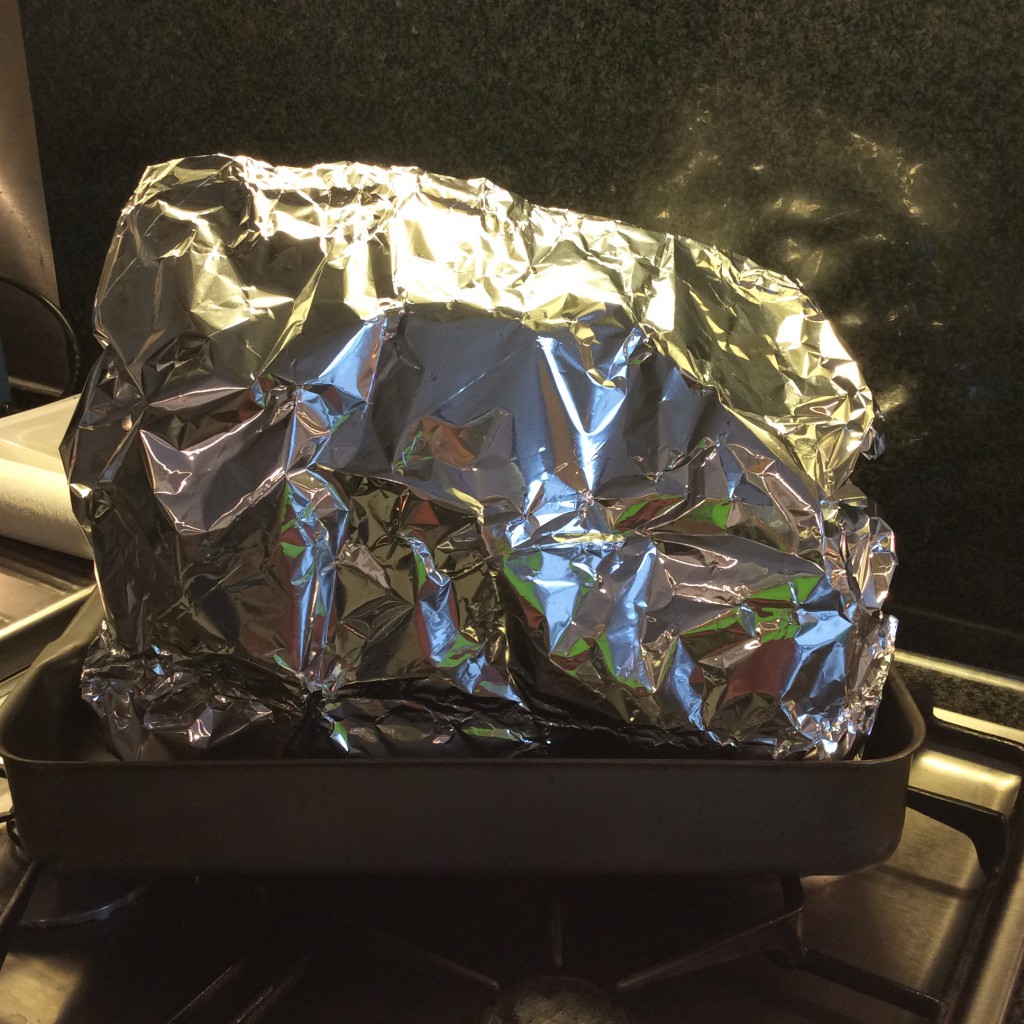 For the vegetables, despite a love of all things Ottolenghi, the children requested that we stick to tradition: roast potatoes, Brussel sprouts with chestnuts, carrots and parsnips with maple syrup and cinnamon. This year Junior 2 wanted to add red cabbage. We dispensed with stuffing and made chipolata sausages wrapped in streaky dry-cure bacon (which Junior 3 loves calling Pigs in Blankets).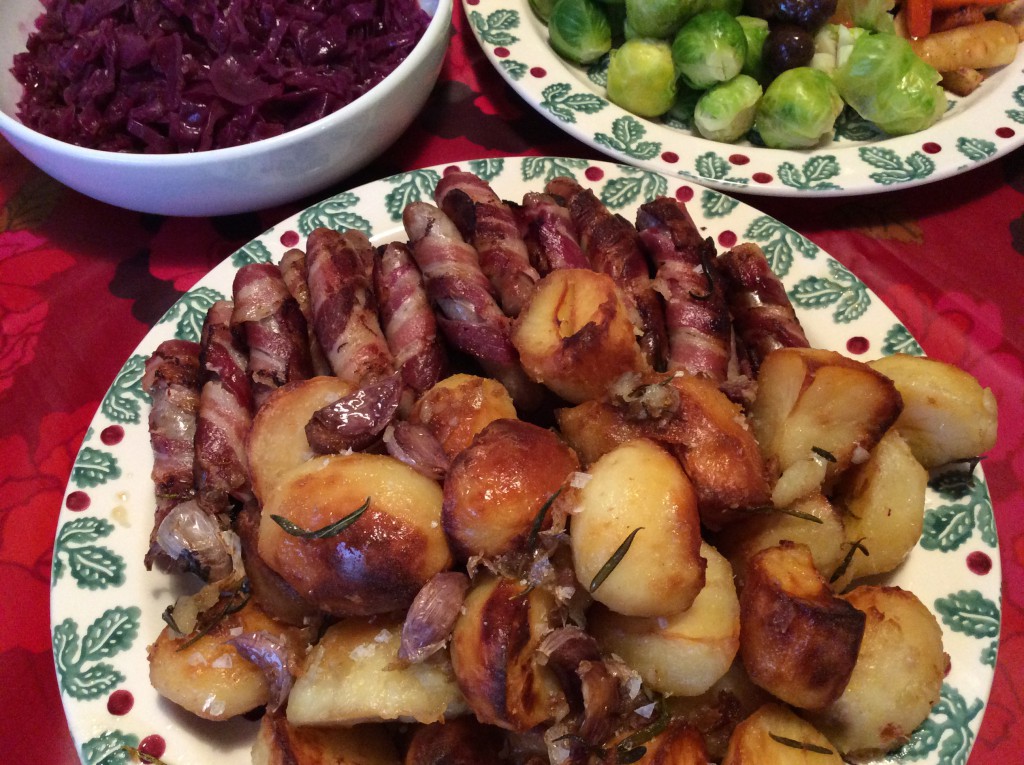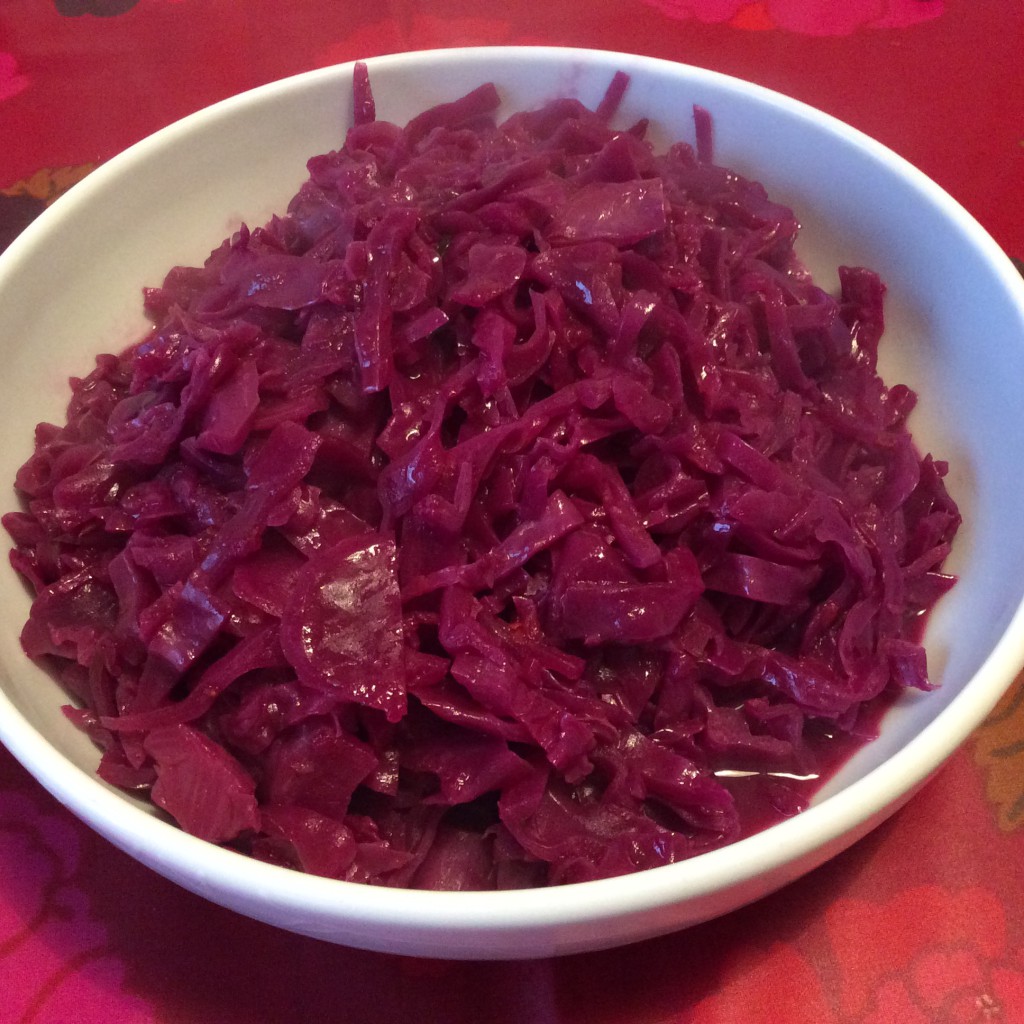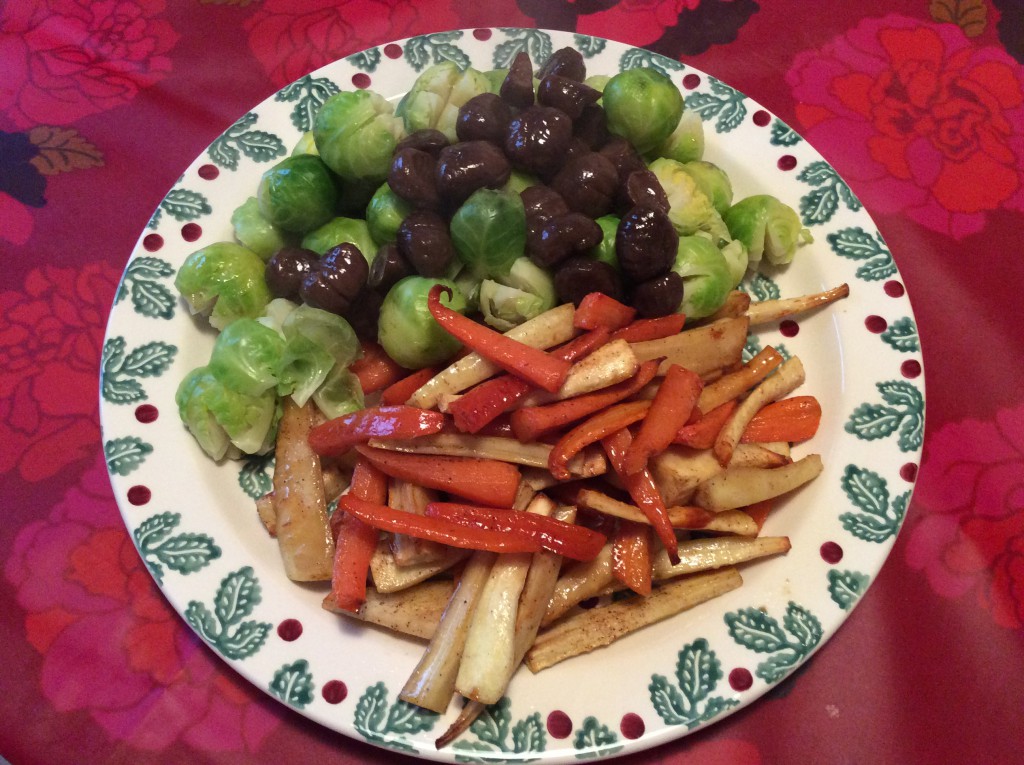 The one thing we changed this and last year on Christmas Day was to have just the five of us together on the day itself, with no outside company. Whether we were in London, Devon or the Far East, we have always had friends and family with us around the dining table.
The children just wanted to have one day which was quiet. I wondered if this was sensible (what are we going to do with so much turkey?) but at the end of the day, I too felt it was the most genius of ideas as we settled down to watch every Christmas episode of Frasier. My, how I laughed. I really must watch the entire series again in 2016.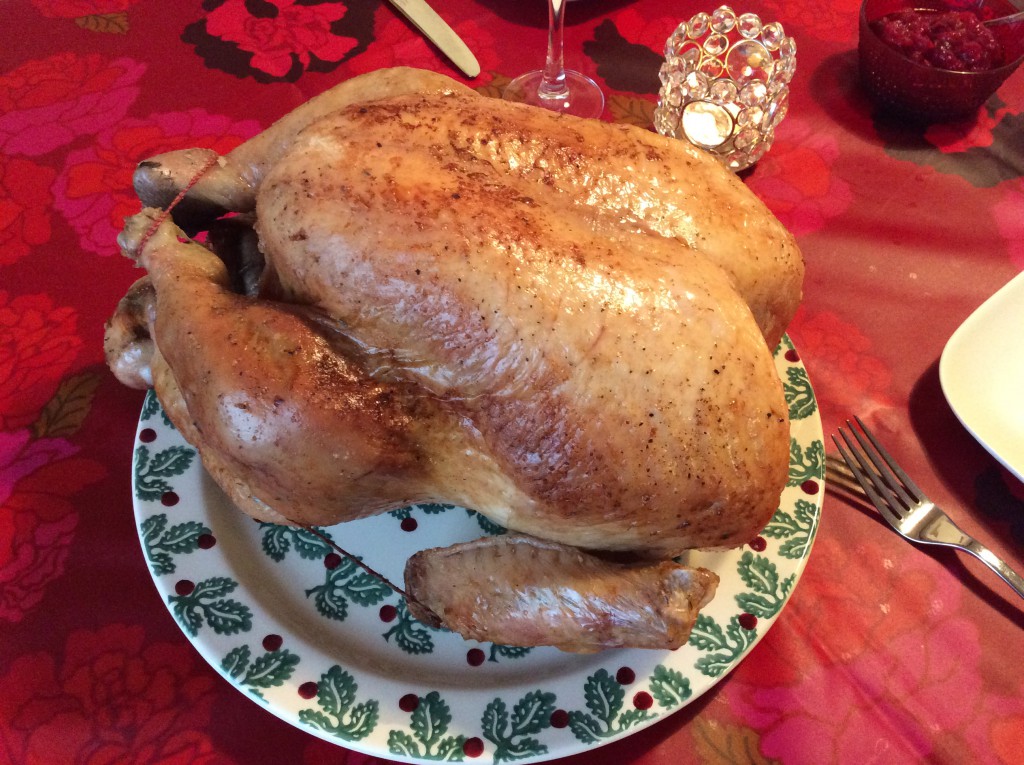 In the days ahead, there will be many, many more meals to cook for family and friends. But for tonight, I am taking it easy.
Goodnight everybody, Gochugaru Girl has left the building…