Diary: Sunday 29 November
A cold morning calls for a hot cup of tea.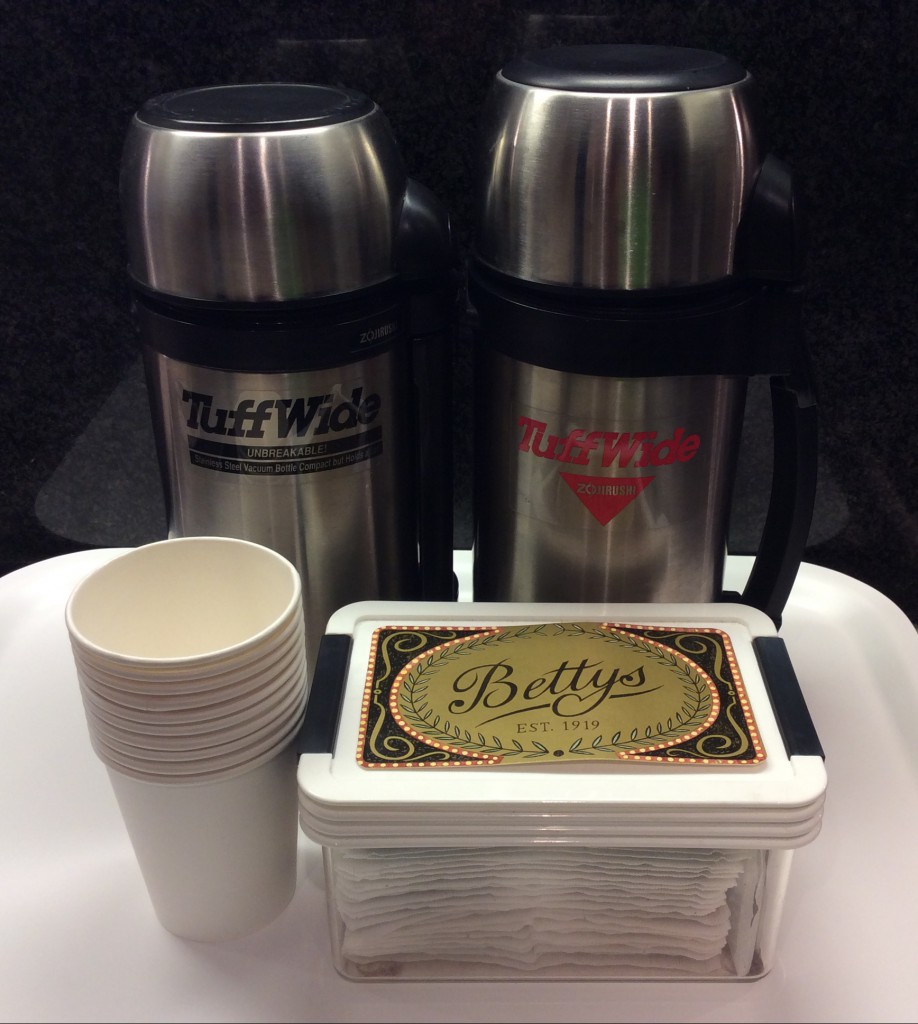 Today, this is served from a flask at a lacrosse match.
It is safe to say I am hopeless at sports (except for swimming) but I am very good at making tea.
Yesterday Junior 3 played rugby where a mother from the other side's team harassed the referee. Some words along the lines of: You must be joking! Did you not see that? The rules are…Come on!…(I can't express it the way Junior 3 does).
The referee turned round and told the mother right off: I am the referee and I am doing my job. You just keep quiet and stop interfering (again, something like this).
Honestly, I wish I had been there, but I really am not one for standing on the side-lines and shouting. Next week though, I will attend the final match of the season when it takes place in the countryside, in the school where Niece Number 2 is studying.
This morning, in an extra effort, Mr Gochugaru and I went to support Junior 2 in Regent's Park, where the SOAS and LSE lacrosse teams were pitched against each other.
It goes without saying that Mr Gochugaru and I did not utter a word throughout the match (to the players, I mean). Parents attending school rugby matches is one thing, and parents at university lacrosse matches quite another.
It was cold and windy, and the SOAS team were easily persuaded to have some hot tea (Betty's tea from Harrogate) and chocolate digestives after the match.
I am extremely attached to our Zojirushi flasks. The first one was bought in order to bring ice to the hospital in anticipation of Junior 1's birth (that was nearly 23 years ago). I cannot remember now why I needed ice in March, but I must have thought that a cold drink would be nice after having a baby.
All I could think of after the match was a hot bowl of soup and an easy minestrone came to mind when I saw the vegetables in the fridge. The following amount will make 3 – 4 large bowls or 6 – 8 small bowls of soup.
For the Minestrone:
2 tablespoons olive oil
1 onion, peeled and diced
2 carrots, peeled and diced
1 courgette, diced
3 cloves of garlic, peeled and crushed
1.5 litres water
6 teaspoons vegetable bouillon powder
150 g pasta (any type)
20 cherry tomatoes
Any leftover cooked chicken or sausages, sliced
Aromatics: 1 bay leaf, 1 dried chilli and ½ teaspoon smoked sweet paprika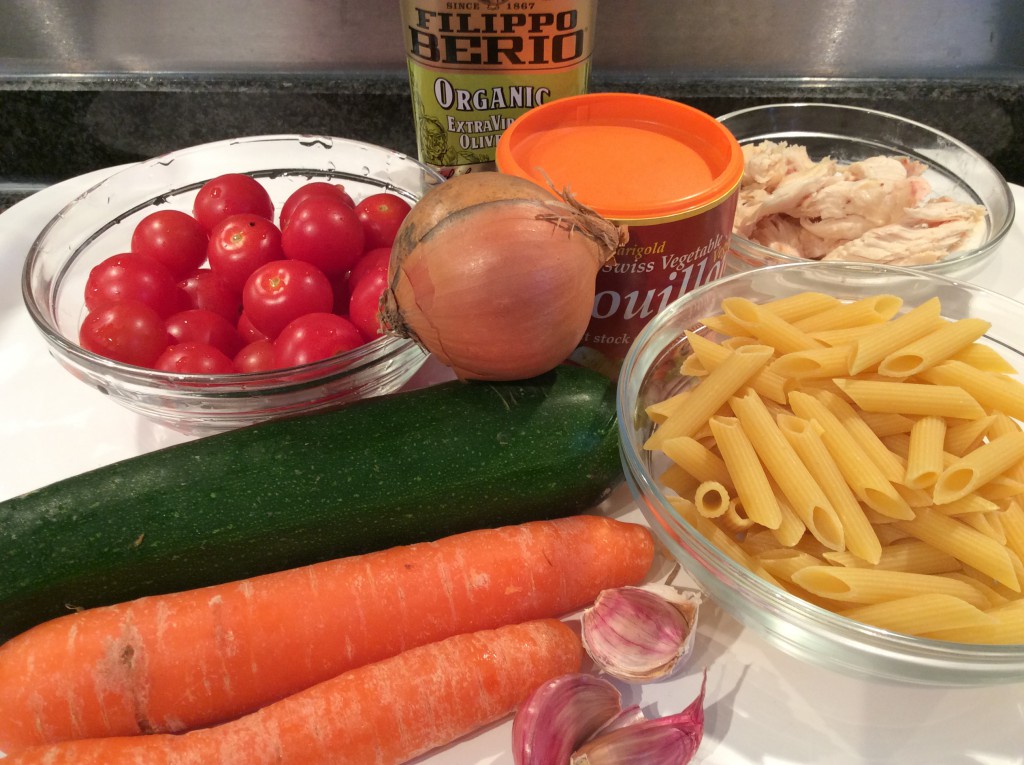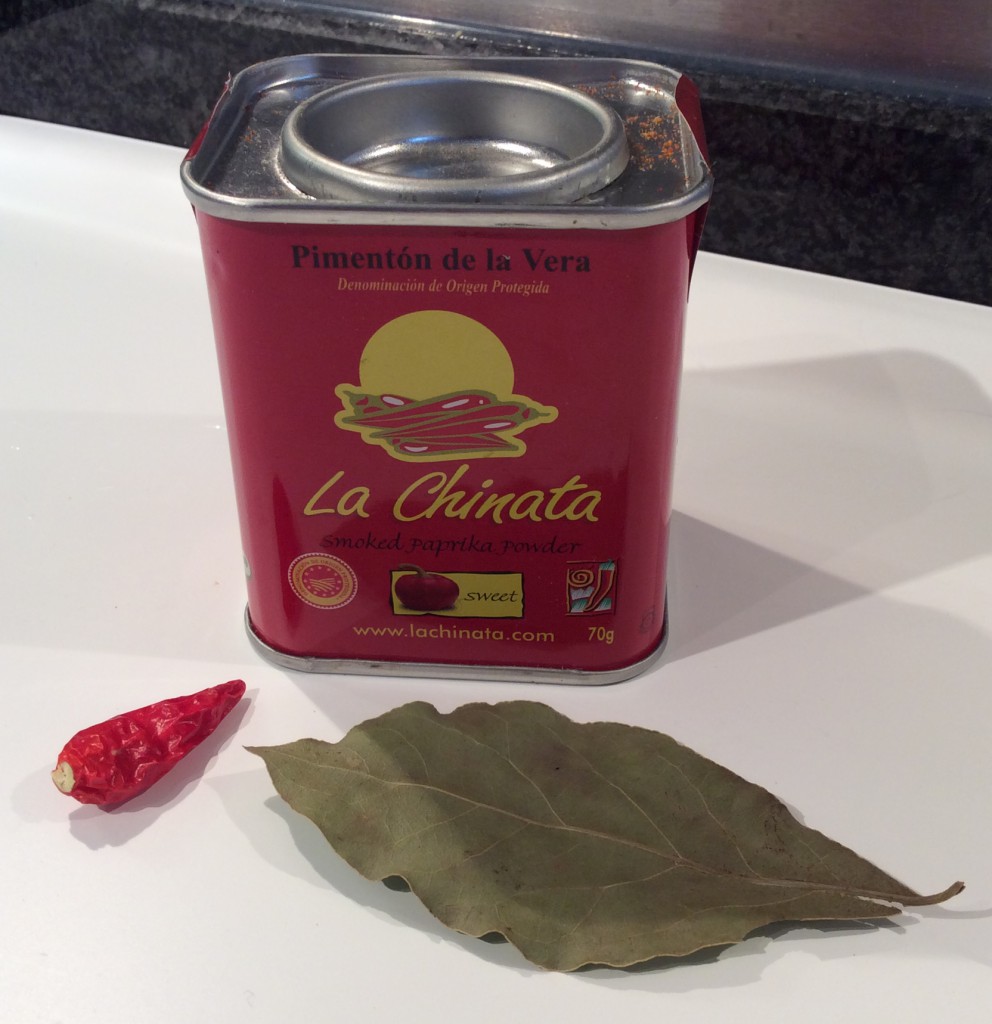 How to Make:
In a large pot, heat the oil and add in the onions and carrots. Fry gently for 5 minutes then add in the courgettes and garlic, and fry for another 2 minutes.
Add the water, vegetable bouillon powder, pasta, tomatoes, bay leaf, dried chilli and paprika. Bring to a boil, lower the heat then simmer for 15 – 20 minutes until the pasta just retains a bite to it.
Finally, add the cooked chicken/ sausages and simmer for another 5 minutes.
Serve as soon as it is ready, with a sprinkling of grated parmesan cheese if you like.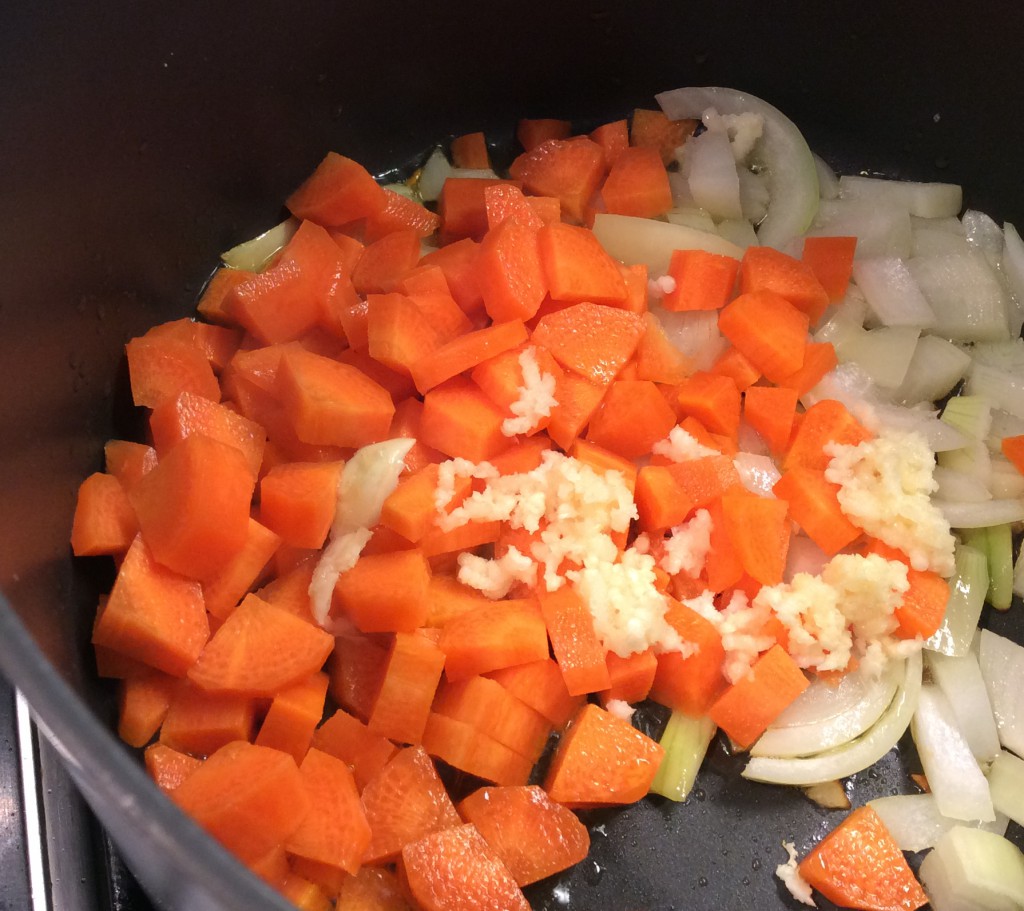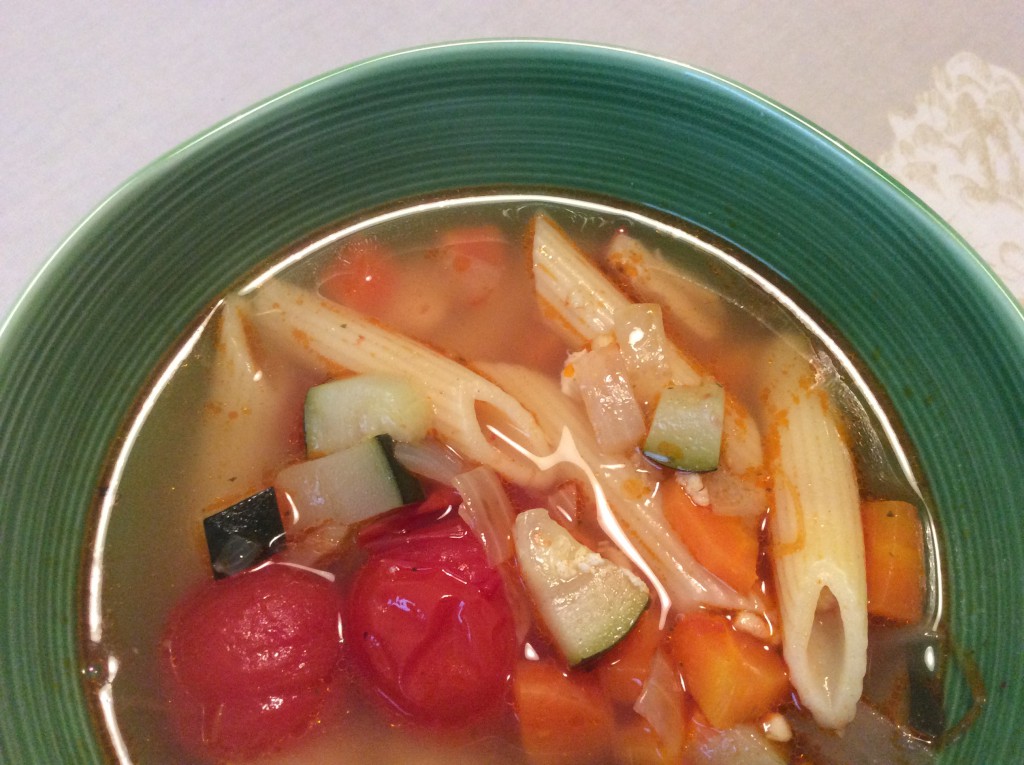 A word about chillies:
Not only am I hopeless at sports, I am hopeless at gardening too. However I have discovered that our small patio at the back of the house has the perfect micro-climate for growing chillies. We have been getting crop after crop of bird's eye chillies which we use both fresh and dried.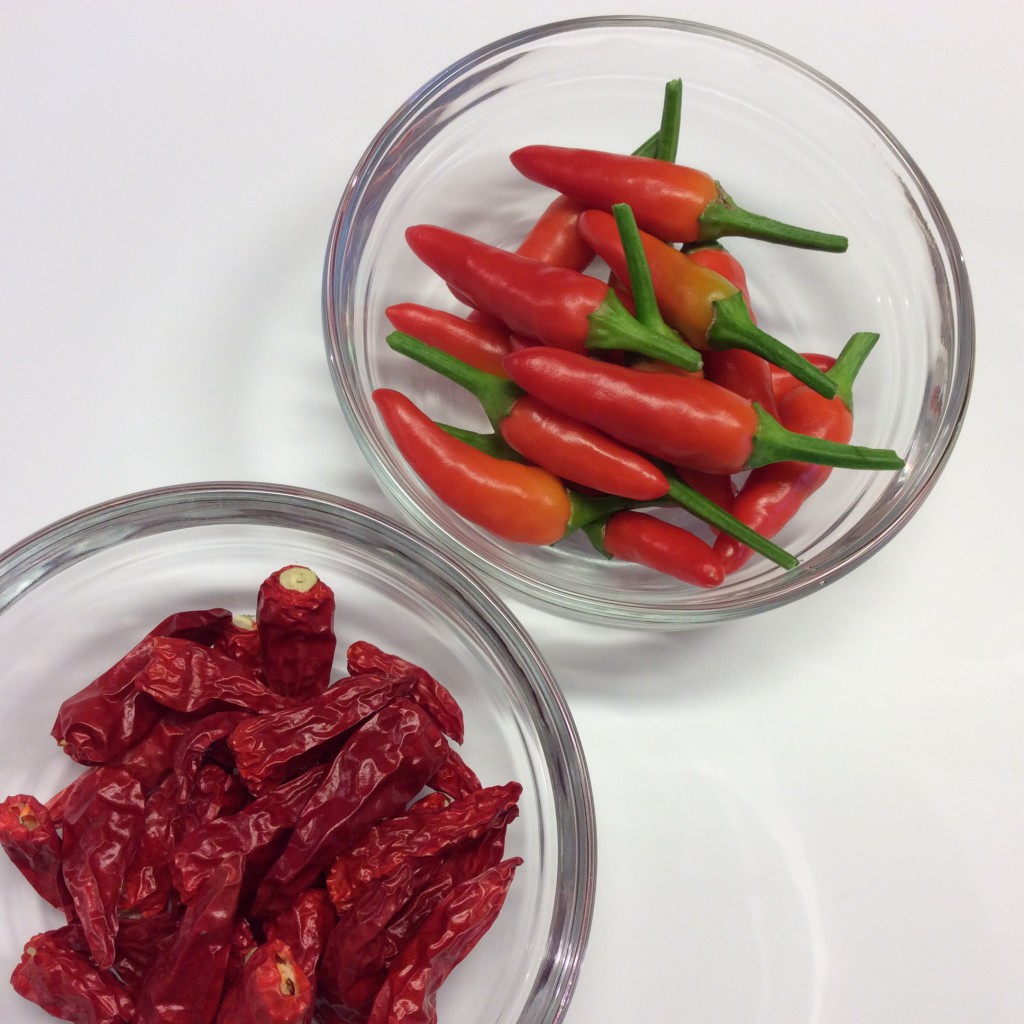 This afternoon at Fortnum and Mason's I made another discovery, that they have a great dried spice collection. I treated myself to a 38 g tin of crushed Chipotle Chilli because it seemed like a fun thing to add to home-made chilli oil. Here is a very small selection of their extensive range of herbs and spices. In an ideal world I would have shelf built in my kitchen just for these lovely tins.