These side dishes accompanied our pulled pork dinner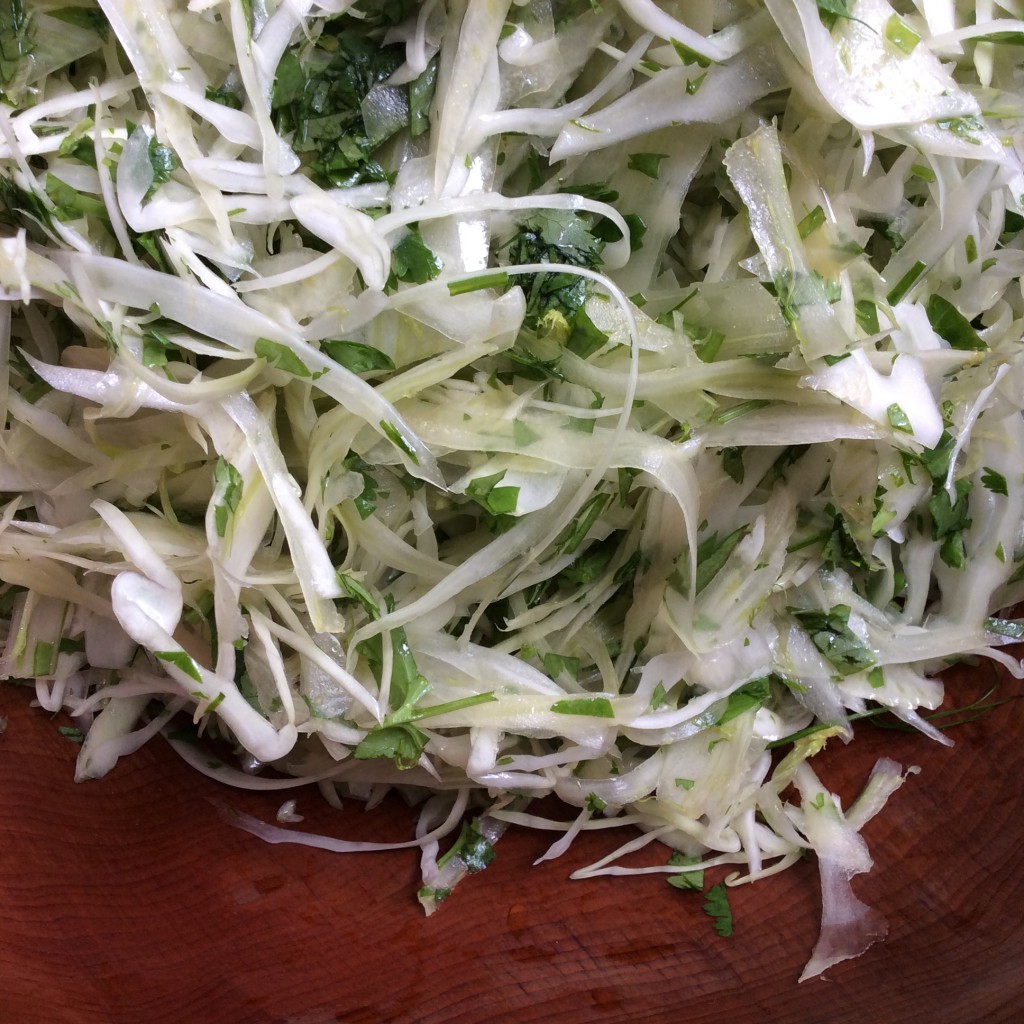 They are simple to make with the help of some sharp tools.
There was some fascination at the dinner table with how finely shredded and sliced the vegetables were for the pickle and slaw. One of the best pieces of kitchen equipment I have are my Japanese mandolins., made by Benriner.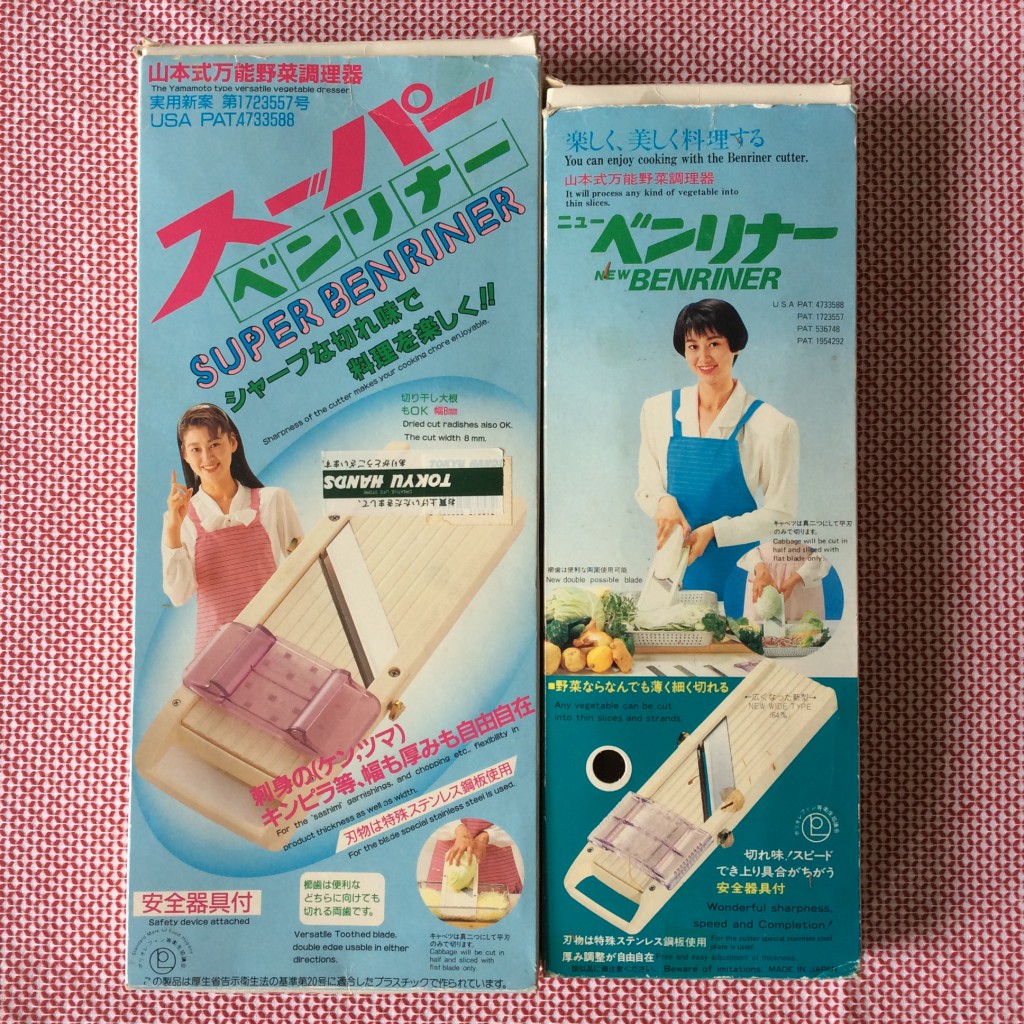 Recently I found a hand-held version, made by KAI, who are serious about all things sharp. The Benriner mandolin is on the right: it takes up more space but it does shred vegetables in fine, medium or coarse grades. The KAI shredder has an interchangeable head which slices.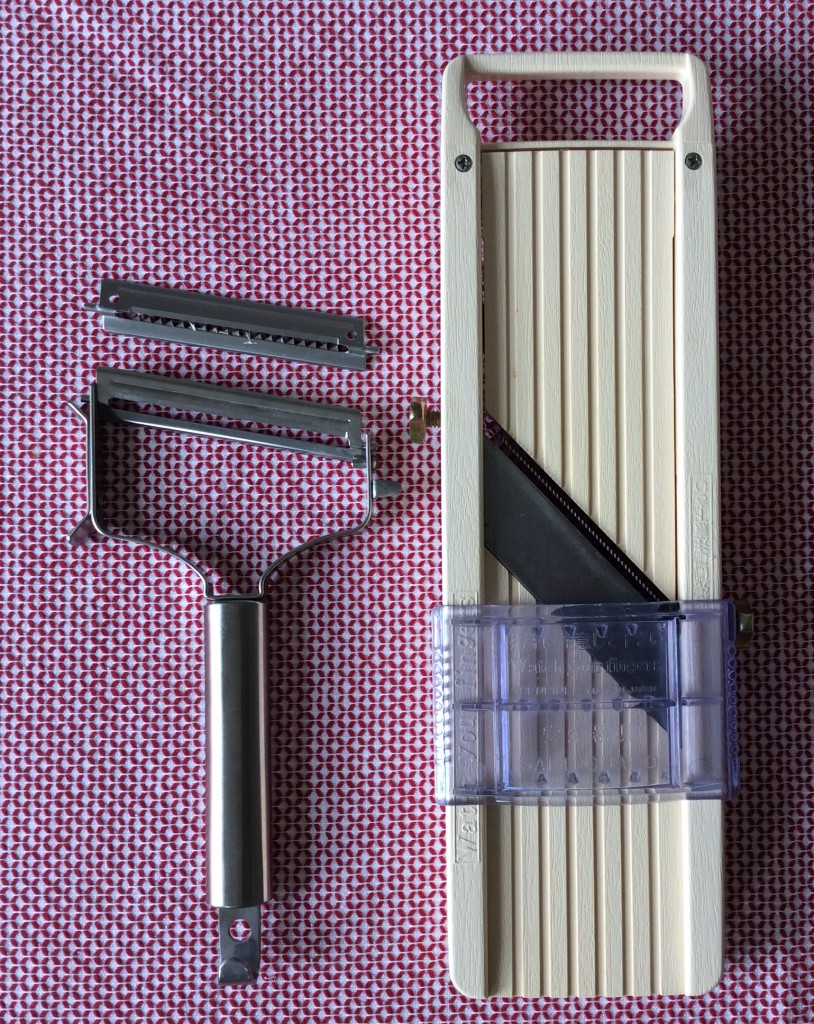 Any good kitchen shop will stock these items: try Borough Kitchen, David Mellor or Divertimenti. Locally, I shop at Richard Dare in Primrose Hill, which a wonderfully charming shop full of the most lovely things anyone could want in a kitchen.
For the Korean Radish Pickle (as a side dish for 4 people):
250 g daikon radish (mooli)
3 tablespoons Korean apple vinegar or rice wine vinegar
3 tablespoons granulated sugar
1 tablespoons Korean chili flakes (gochugaru)
1 large clove garlic, grated
½  teaspoon salt
How to Make:
Peel and julienne the radish into long strips.
Mix all of the pickling ingredients together in a large bowl. Add the radish and stir to coat it well.
Place in a bottle and and chill for 1 – 2 hours before serving.
This pickle is best eaten on the day you make it.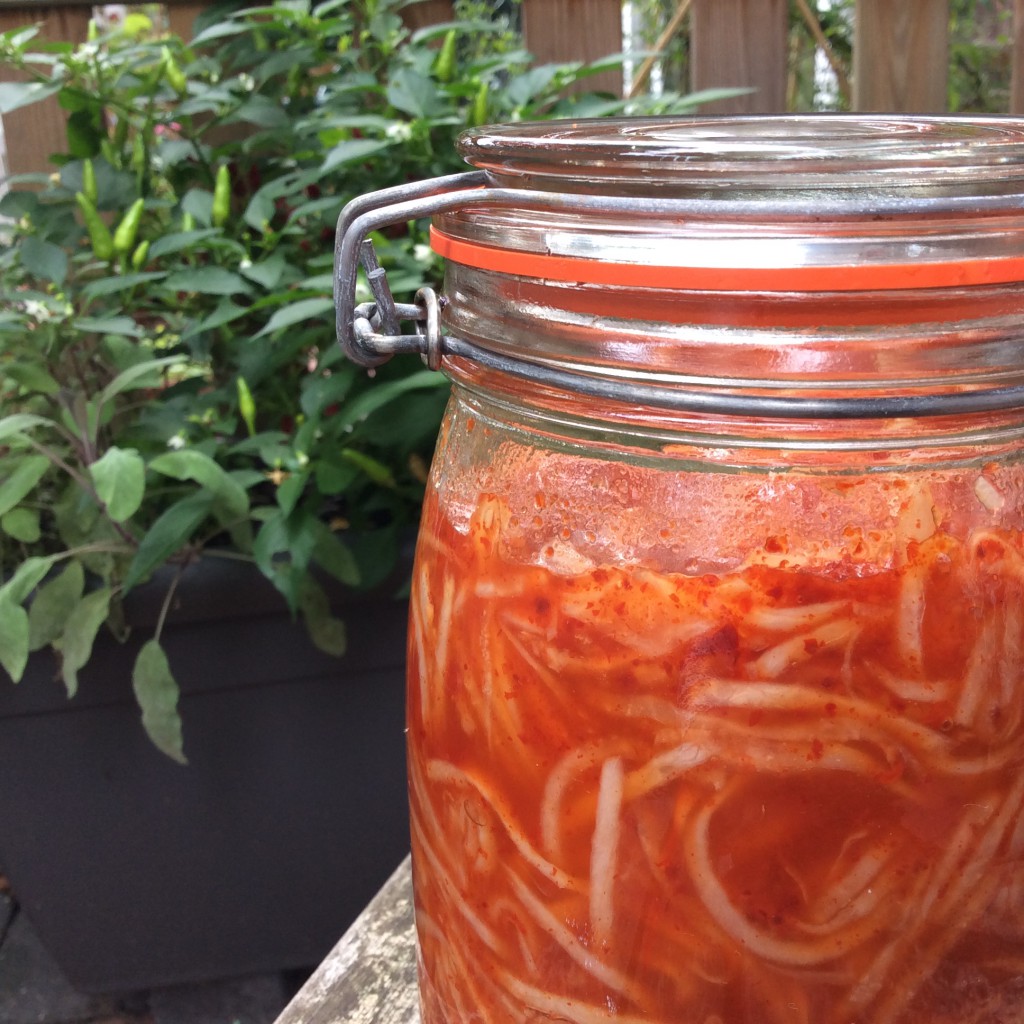 For the Green Chilli and Fennel Slaw (as a side dish for 4 people):
150 g white cabbage
150 g fennel
35 g fresh coriander leaves, roughly chopped (use the stalks for the dressing)
2 tablespoons extra- virgin olive oil
20 g green chillies
20 g fresh ginger, roughly chopped
20 g garlic cloves
20 g castor sugar
20 g coriander stalks
20 g soy sauce
zest and juice of 1 lime
How to Make:
Finely shave the cabbage and fennel and place in a large bowl. Add the coriander and give everything a good stir.
Drizzle the olive oil over and set aside until ready to serve.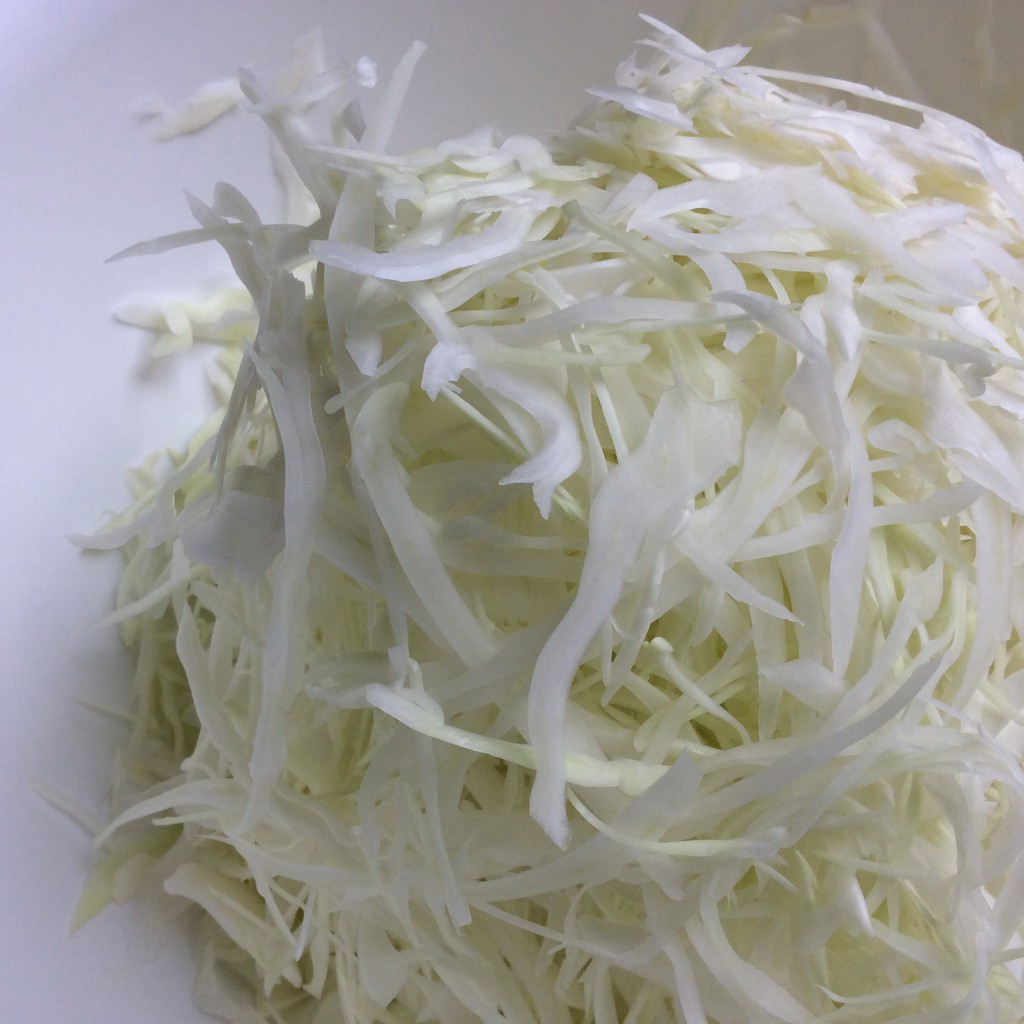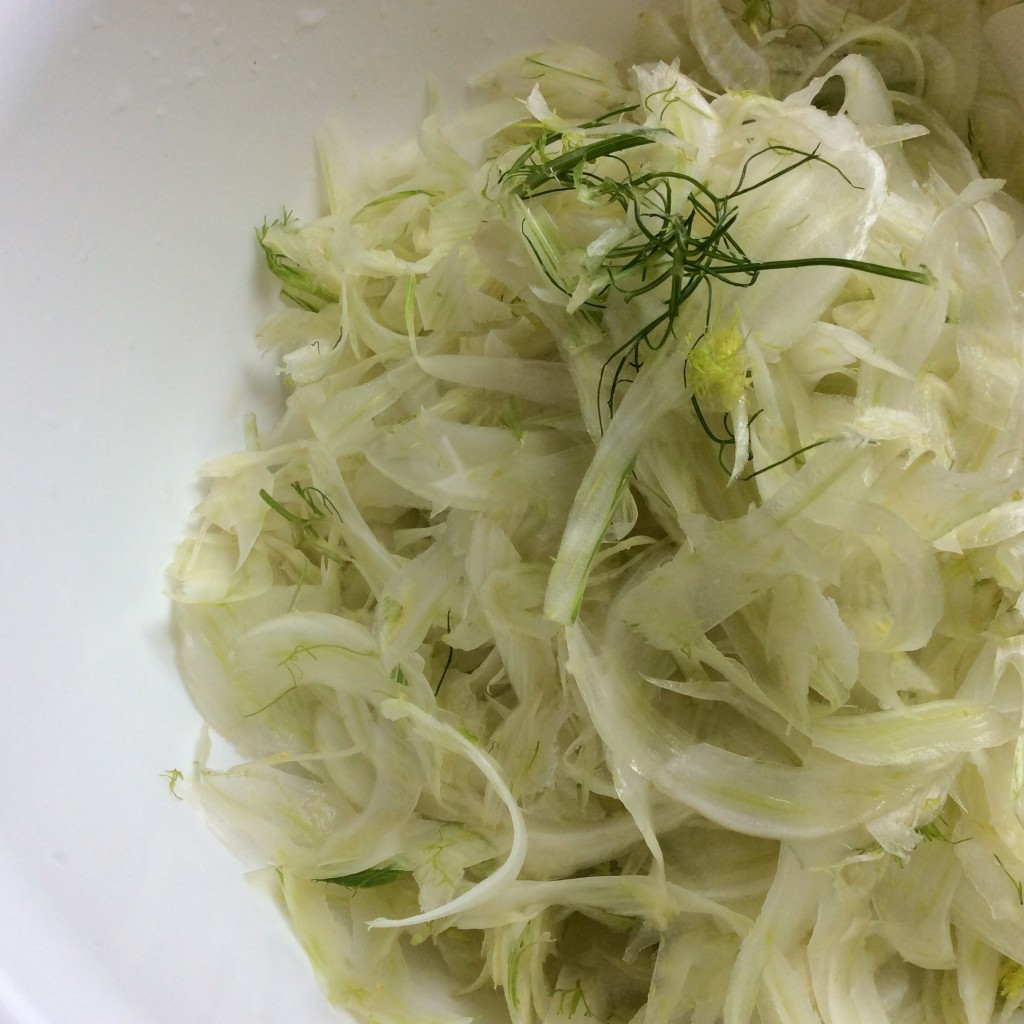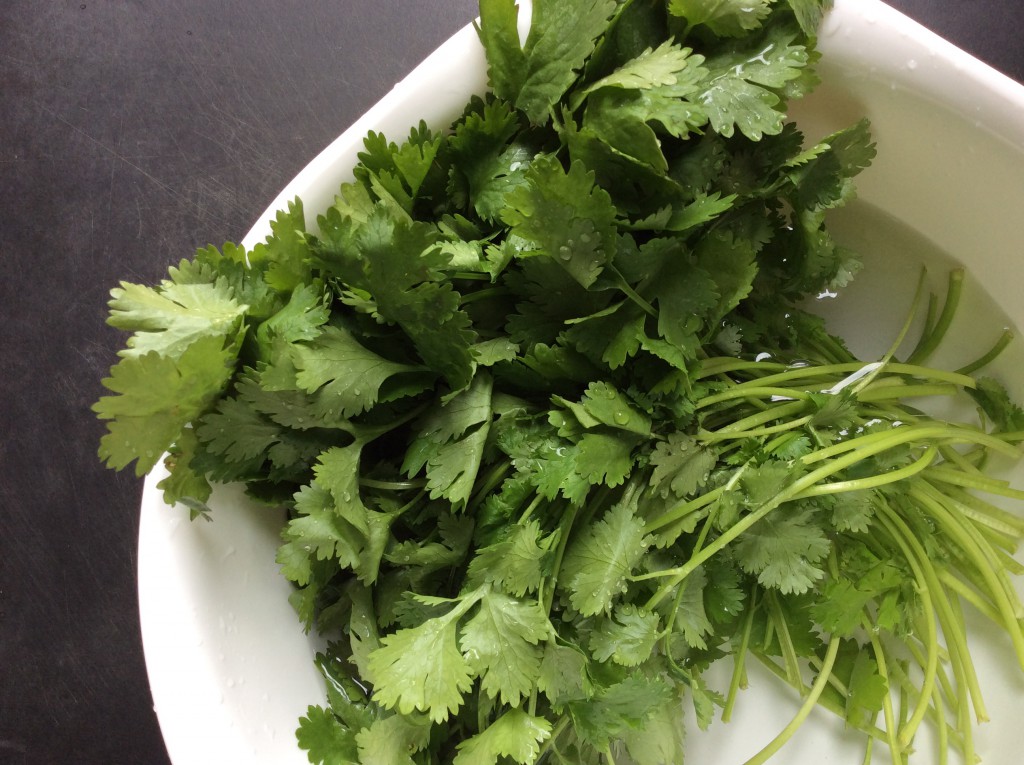 To make the dressing, grill the chillies over direct heat over a gas flame or in a griddle pan until charred and blistered.
Discard the chilli stalks and seeds. Place this in a blender with the remaining dressing ingredients and process until smooth.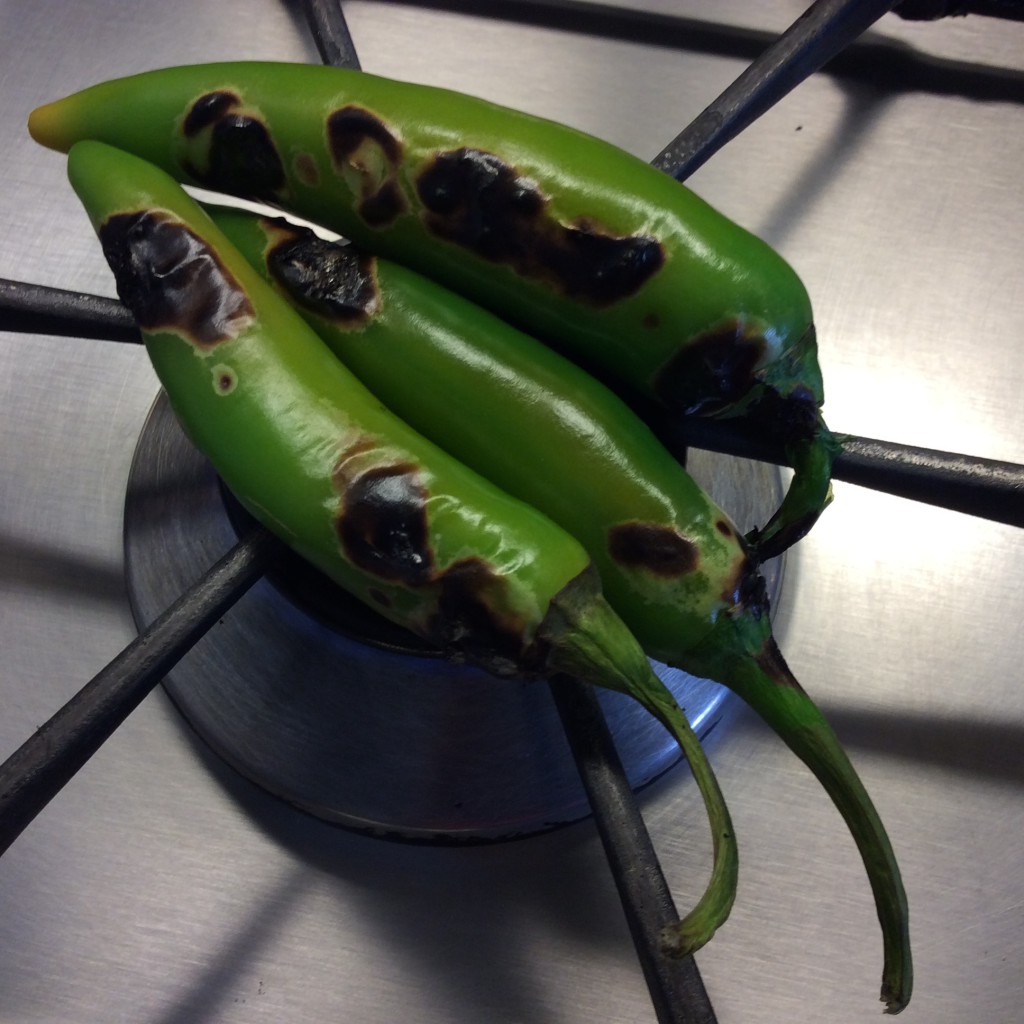 When you are ready to serve, pour the dressing over the slaw and give everything a good stir, then season with salt if necessary.  This slaw needs to be eaten immediately!