After the success of the pulled pork party, there is only one thing to do…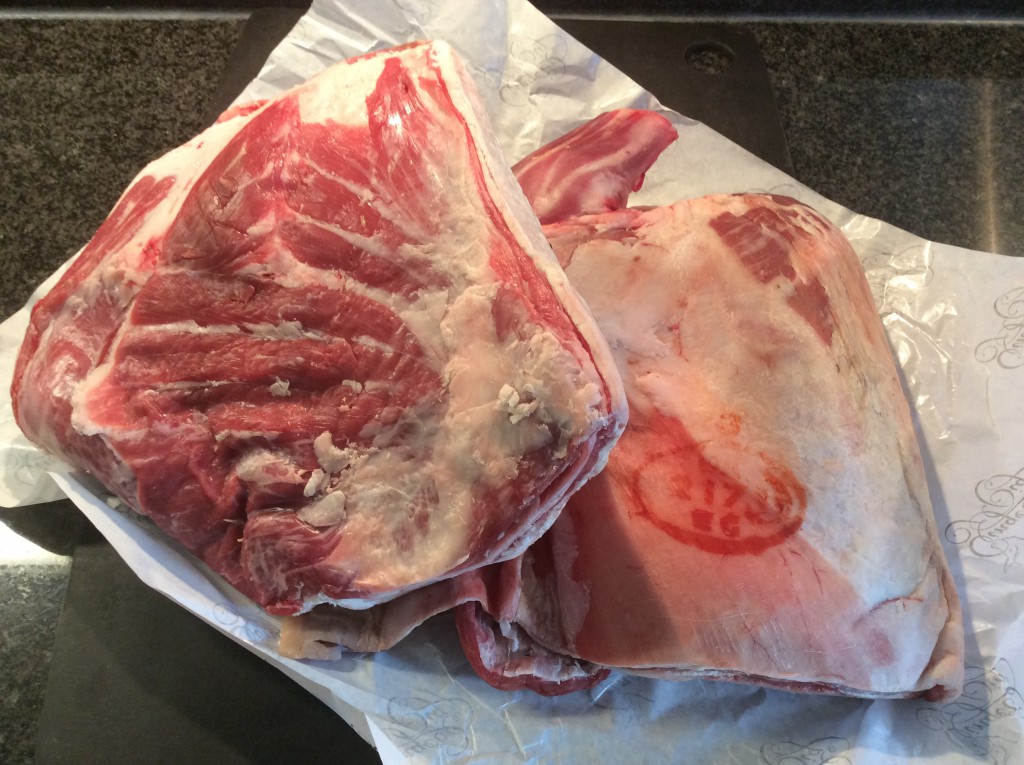 …repeat the earlier exercise but with lamb.*
We have invited two other families for dinner this weekend, whom we have known for over 20 years. The children were barely crawling when we met.
For the main course I am slow roasting two lamb shoulders, using the same spice rub and mother sauce from the earlier pulled pork recipe.
The planned menu for Saturday's dinner:
Deep-fried prawns with gochujang mayonnaise
Pulled lamb shoulder served in cream buns (from Gails), with pickles, coleslaw and corn
Cheese from La Fromagerie* and home-made oat biscuits
Cakes from La Patisserie des Reves (merci, Isabelle!).
As I made the spice rub and mother sauce earlier, there is time today to make the oatcakes, deep fry the prawns and pickle some vegetables.
The recipe for the pickles and mayonnaise are below and the recipe for oatcakes is in the next post. As I am using the same pickling liquid for both pickles; the only difference is in the shape of the vegetables.
For the Pickled Vegetables:
Celery, carrots and daikon radish
Water, rice vinegar and sugar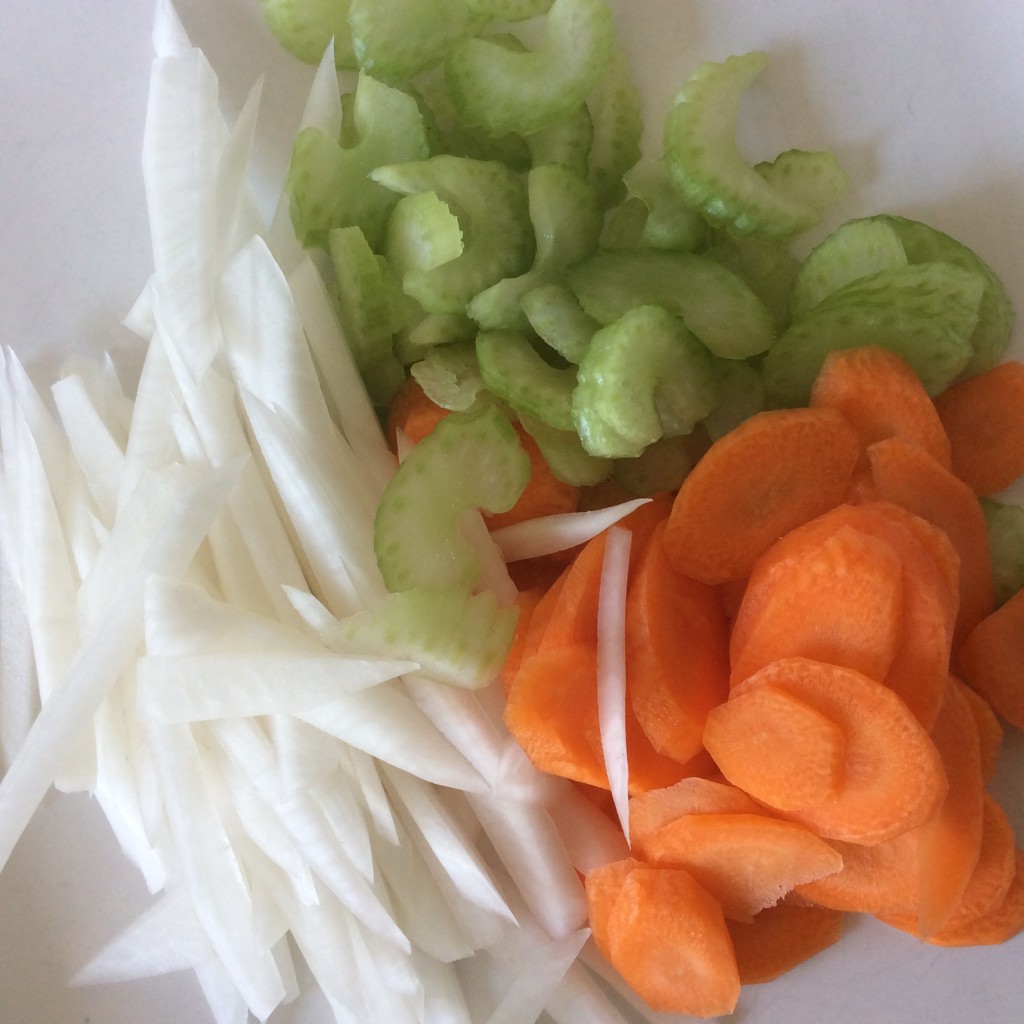 How to Make:
Place equal quantities of water, vinegar and sugar in a pot. Heat until the sugar has dissolved, then pour into a jug to cool.
In the meantime, cut the vegetables into any shape that you like: sliced, cubed or into thick matchsticks.
Place the vegetables in a large bottle or jar and pour over the cooled liquid.
Store in a cool place for a few days before using, although it should be ready in 24 hours.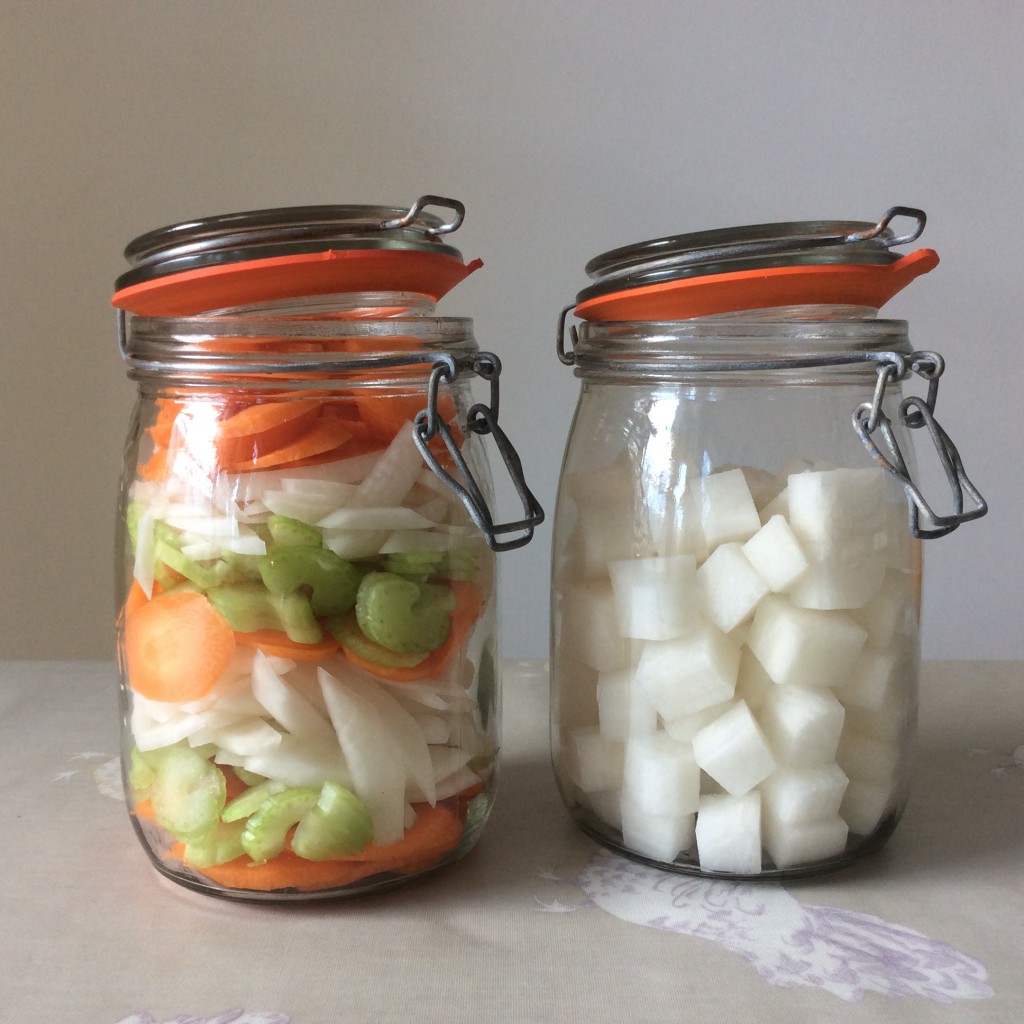 Gochujang Mayonnaise:
8 tablespoons light (low-fat) mayonnaise
2 tablespoons gochujang (Korean red pepper paste)
1 teaspoon apple vinegar
1 teaspoon gochugaru (Korean red pepper powder)
½ teaspoon maple syrup
¼ teaspoon fine salt
Simply place all the ingredients in a bowl and whisk until all the ingredients are mixed. Store in the fridge until needed, but not for more than three days.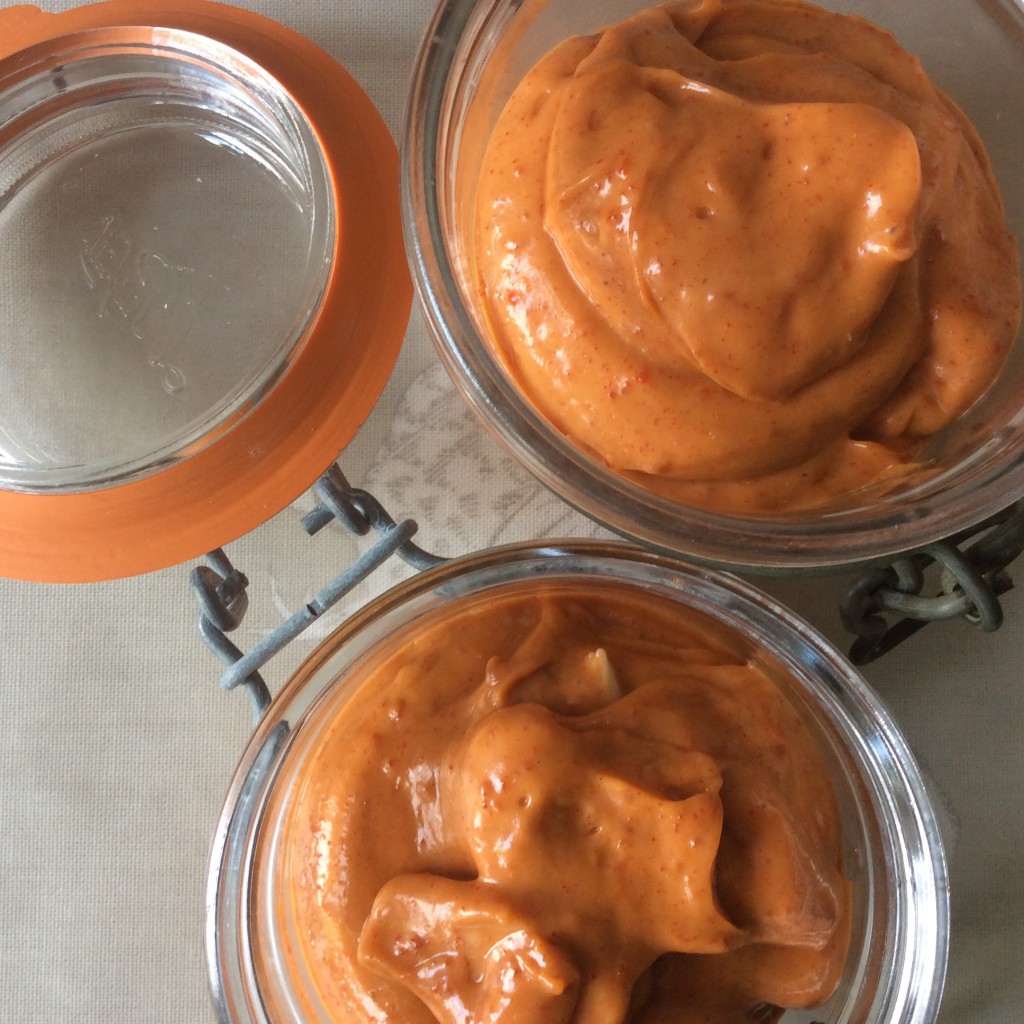 The mayonnaise will be served with the deep-fried prawns.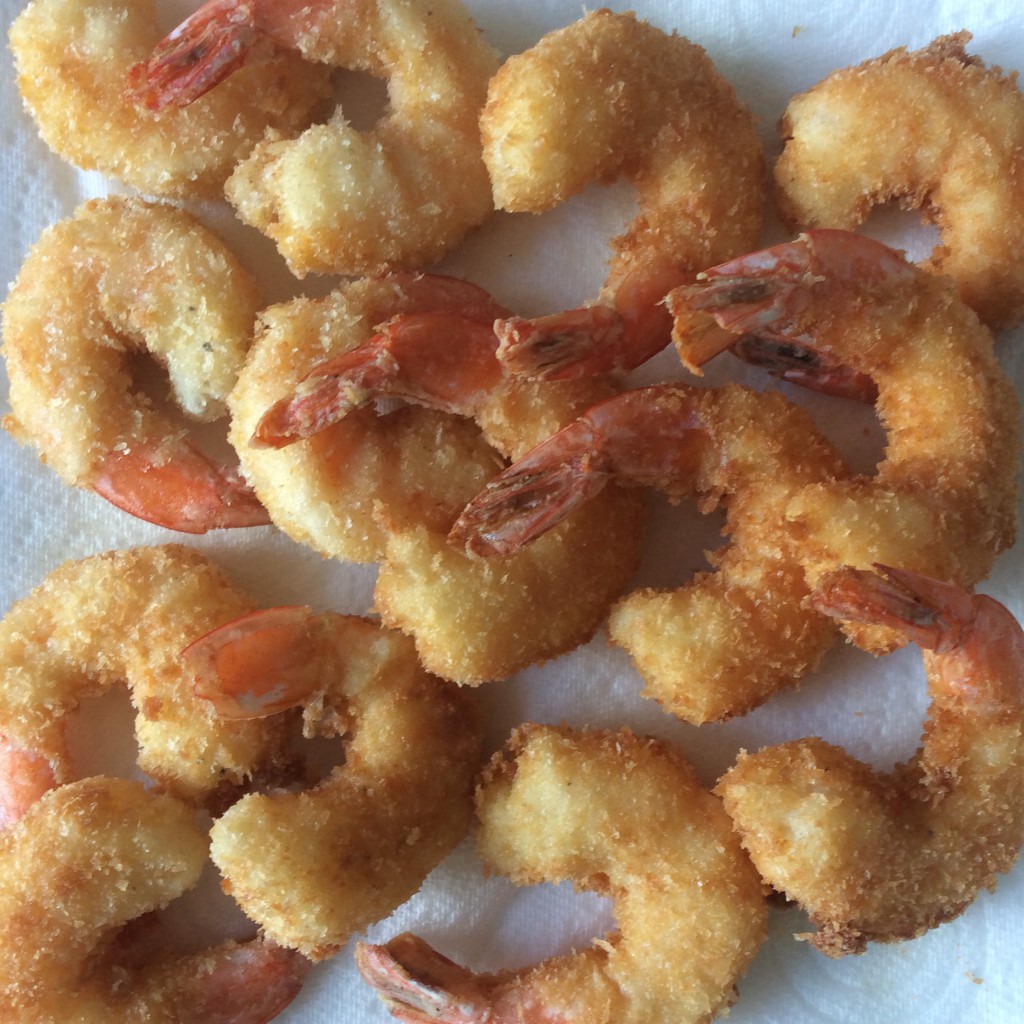 * For this dinner I have used a food delivery service called Hubbub. It is a neat idea: you place an order on-line, choosing items from a selection of local food shops. I was thrilled that the Ginger Pig, La Fromagerie and Gails were among their suppliers.
The time it has saved me is invaluable as it meant I could get on with prepping the food for tomorrow's dinner. Not only that, it means I can accompany Junior 2 to her follow-up hospital appointment (after last week's big illness).
At the moment, you can place an order for same day delivery. The prices you pay are the same as you would if you were to do the shopping yourself, and the current delivery charge is £3.50. Bearing in mind that I have shopped at Waitrose for 30 years and from Ocado for 15 years, I am an expert at food shopping. Hubbub, to me, is the best innovation in food shopping I have seen in a long time and the next best thing to having a personal (food) shopper.
As part of today's delivery I ordered a surprise fruit box from Mrs Lovell's Greengrocer, and here's a picture of the what was in the box, along with an extra order of plums. I am munching on a very crisp apple as I write.